Mike Condren Photos
Pennsylvania
H20-44s
The engine terminal in eastern Cincinnati, OH was a gold mine of locomotives with examples from FM, ALCo and EMD. Left to right, two FMs, following by two EMDs, and then a string composed of a GE, ALCo, and a pair of EMDs.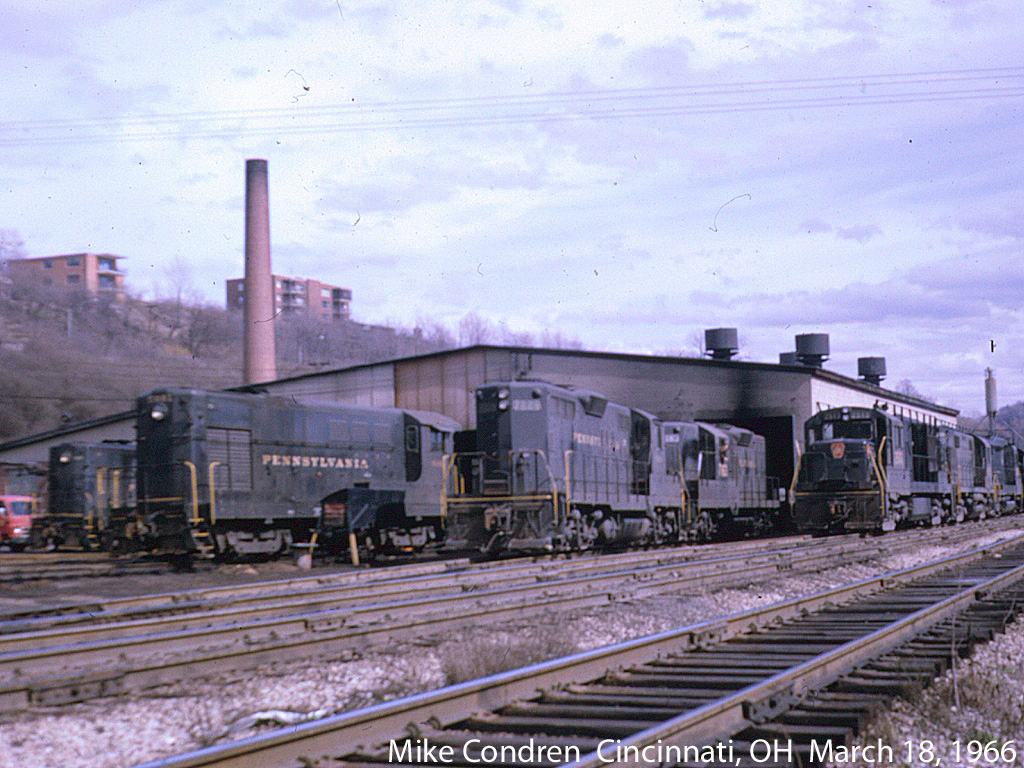 This H20-44 shows its induction radion antennae at the eastern Cincinnati engine terminal.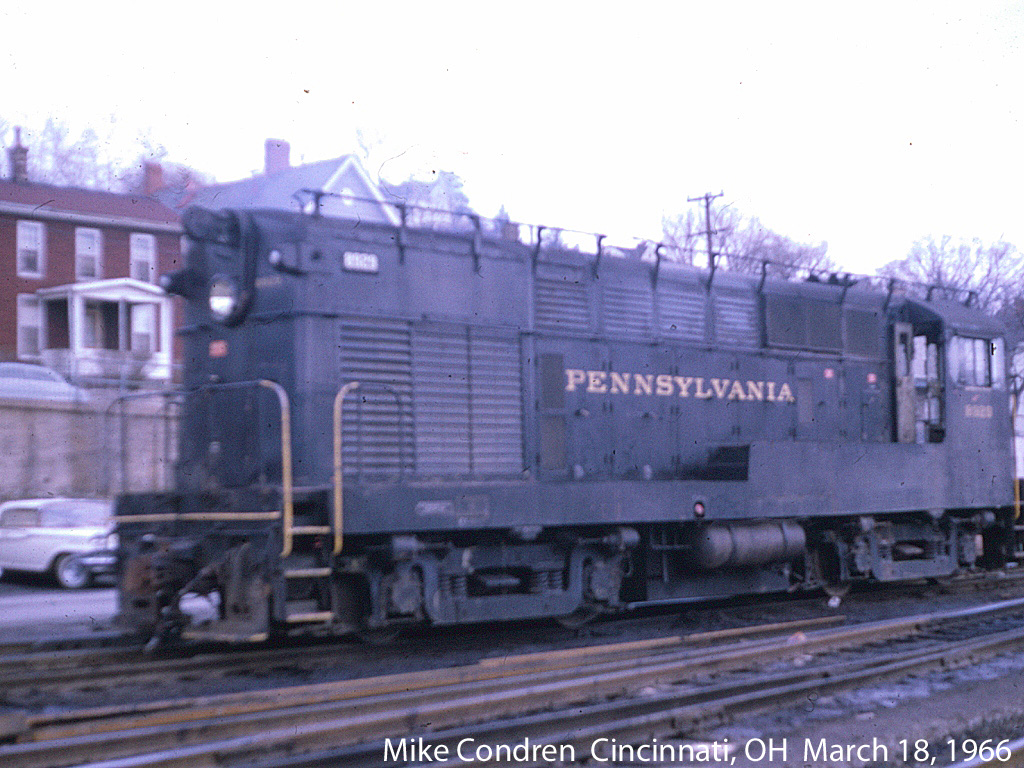 Here we see a FM H20-44 engine on March 18, 1966.
This page was designed and is maintained by Mike Condren.
Earlier issues of Recent Trains are available through the indexes.
If you would like to receive the next issue of Recent Trains,
request that your email address be put on the distribution list
by emailing me at mcondren@cbu.edu.