Mike Condren Photos
Pennsylvania
GP30s
These four units all have the induction radio antenna. They also represent all of the remaining diesel locomotive manufacturers, EMD, ALCo and 2 GEs. The westbound is at Ft. Wayne Crossing, IN where the PRR crossed the Grand Trunk Western. This image was taken on April 16, 1963.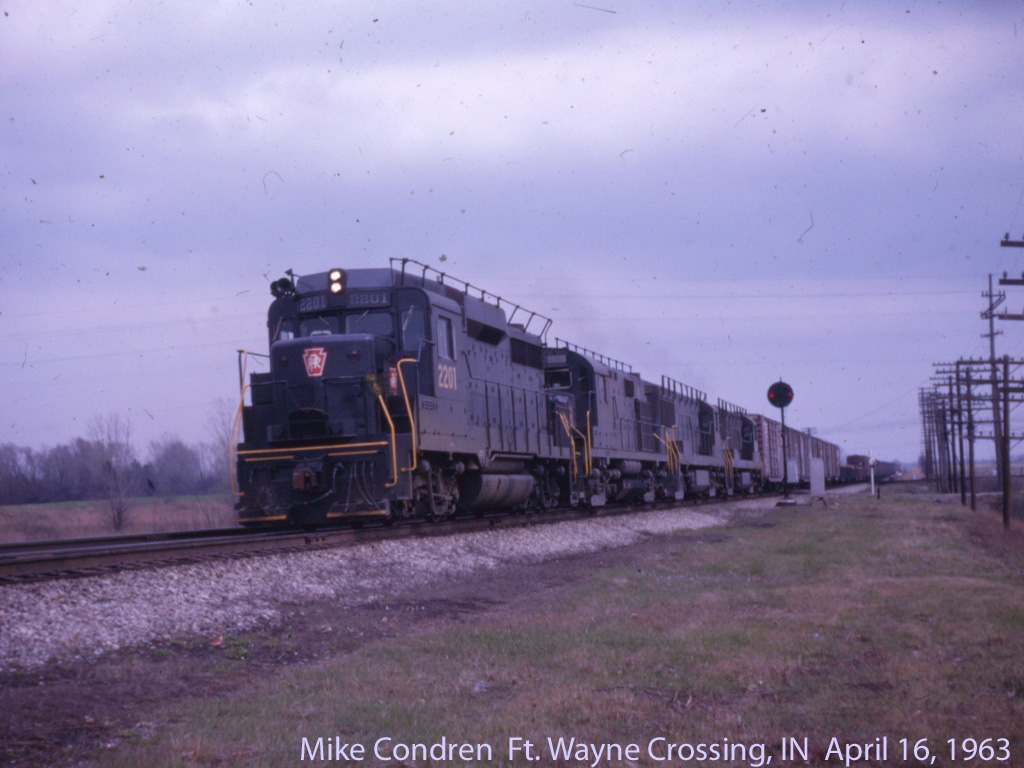 This GP30 still has its induction radio antannae in Cincinnati, OH on March 18, 1966.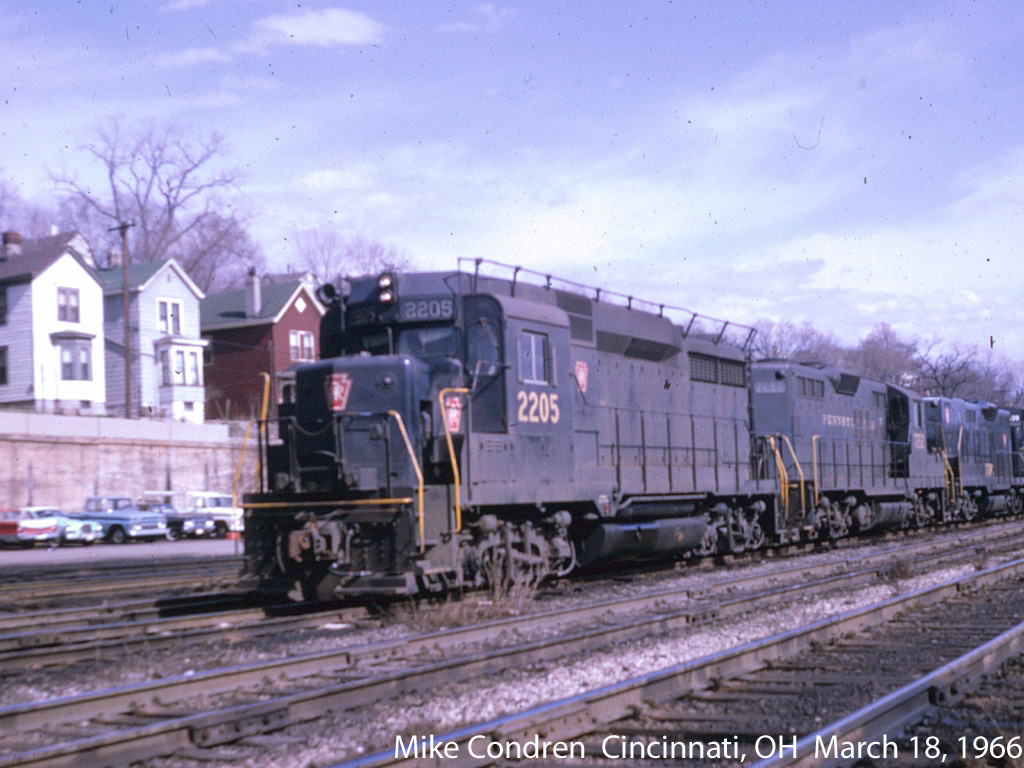 This GP30 is seen at the engine terminal east of downtown Cincinnati, OH on March 18, 1966.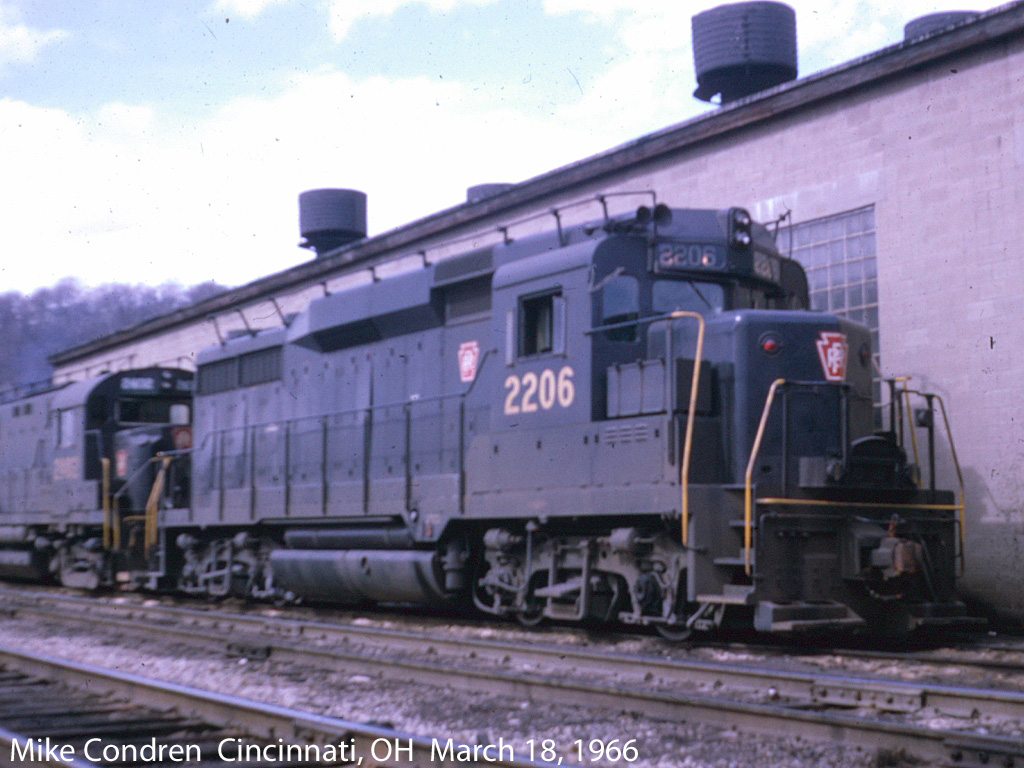 This page was designed and is maintained by Mike Condren.
Earlier issues of Recent Trains are available through the indexes.
If you would like to receive the next issue of Recent Trains,
request that your email address be put on the distribution list
by emailing me at mcondren@cbu.edu.