Mike Condren Photos
Pennsylvania
E7s
These E-units are leaving St. Louis Union Station on Dec. 16, 1967.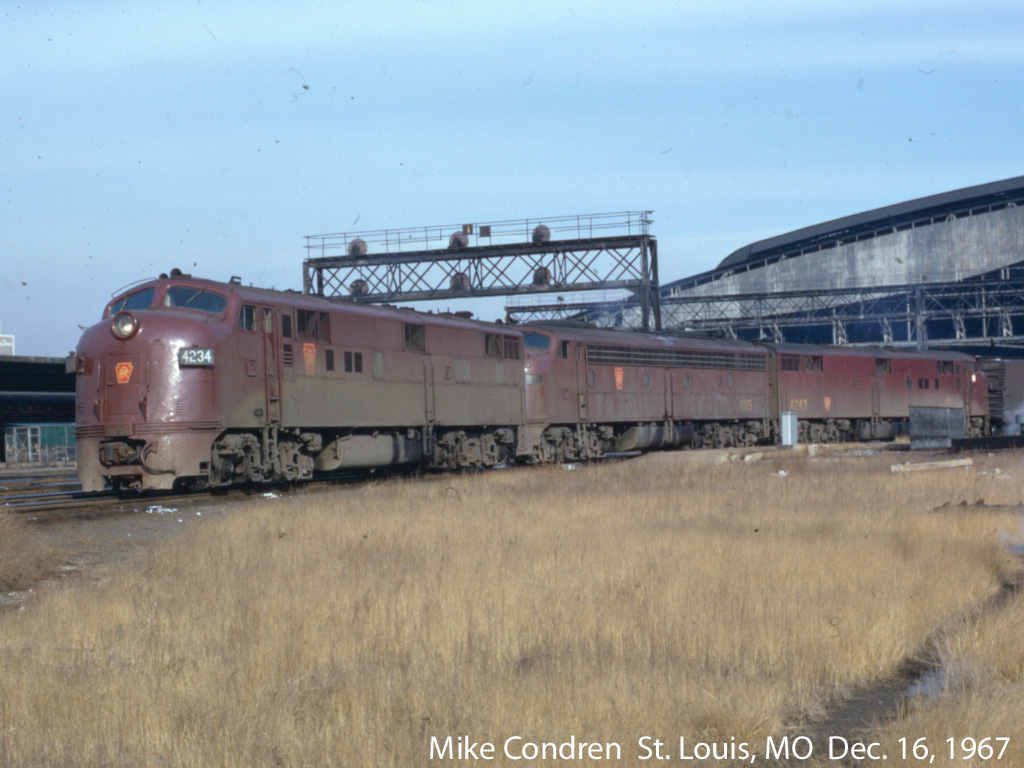 The "Pennsylvania Limited" is seen just west of Ft. Wayne Junction and the Grand Truck Western crossing on April 16, 1963.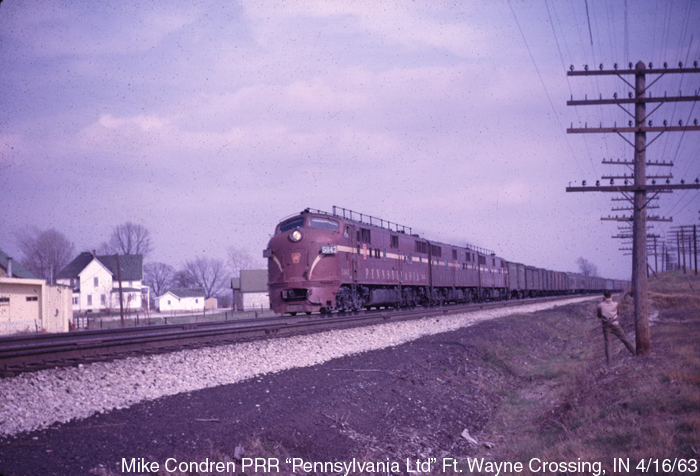 The eastbound "Broadway Limited" is seen meeting a local at Hobart, In on April 16, 1963.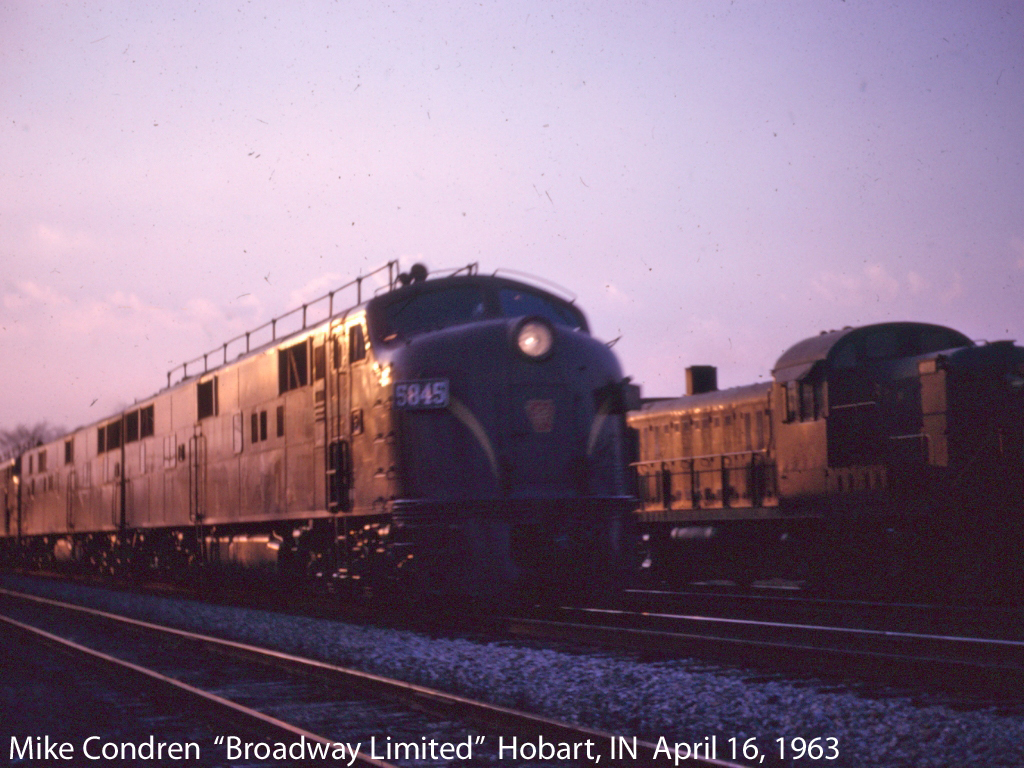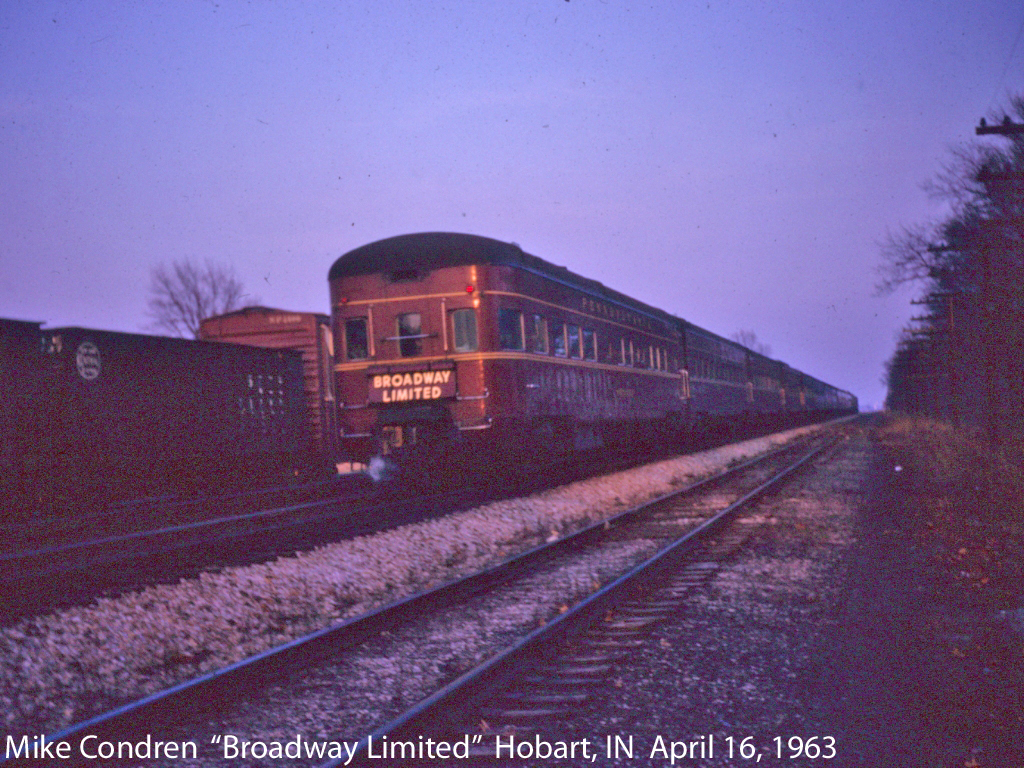 This is the eastbound #48 "General" at Ft. Wayne Crossing, IN on April 16, 1963.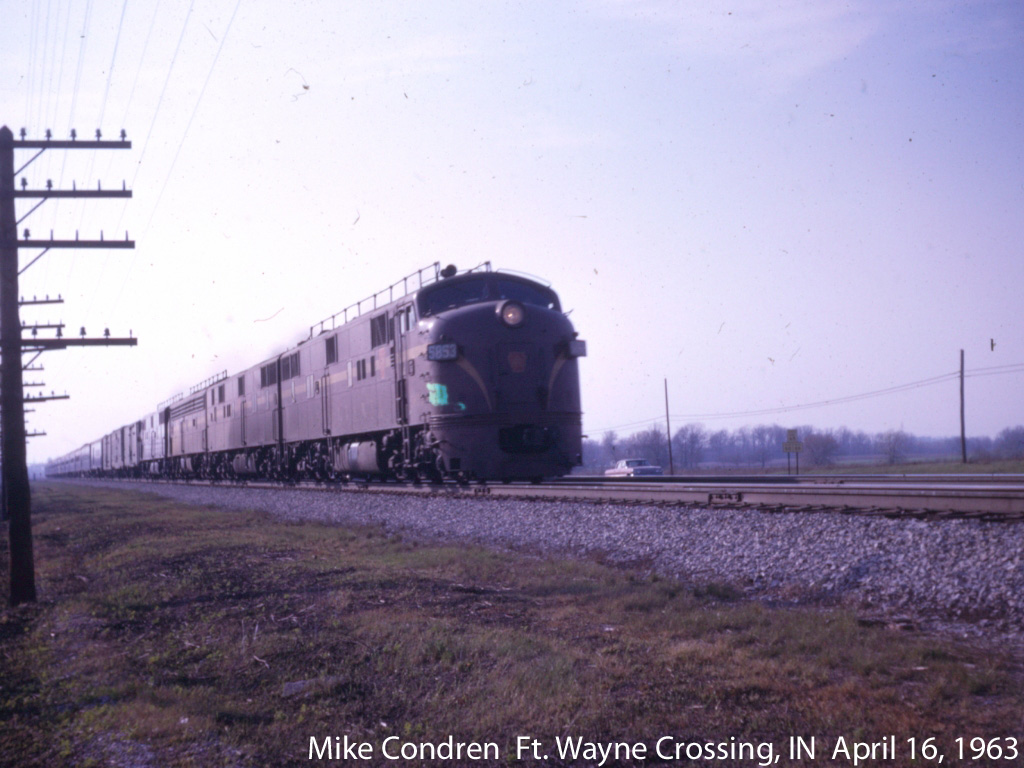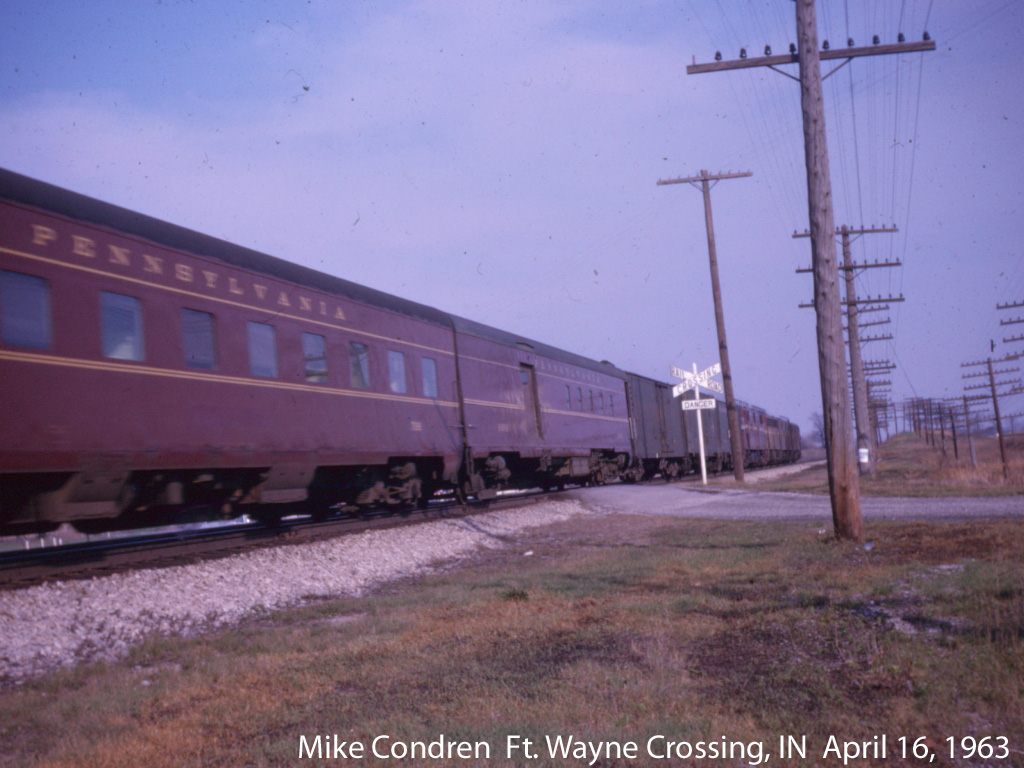 This E& was shot from the 21st Street bridge over the approaches to St. Louis Union Station on May 1, 1966.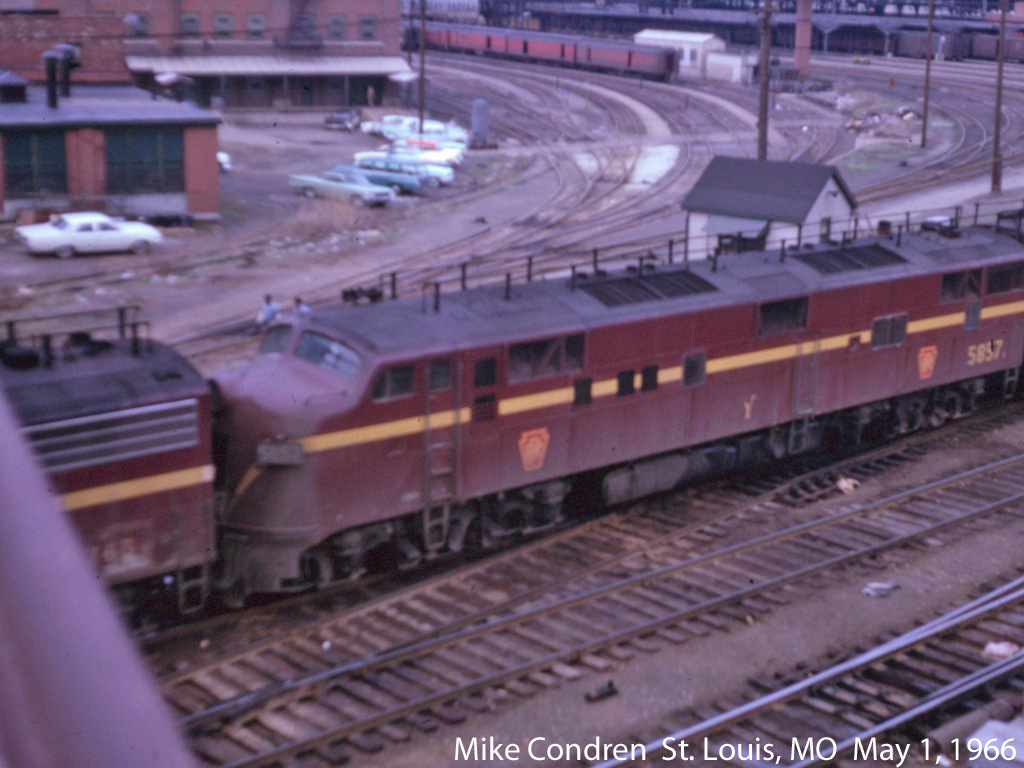 On my way back to Rolla, I was able to get this photo of the eastbound "Penn Texas" somewhere in Indiana on March 20, 1966..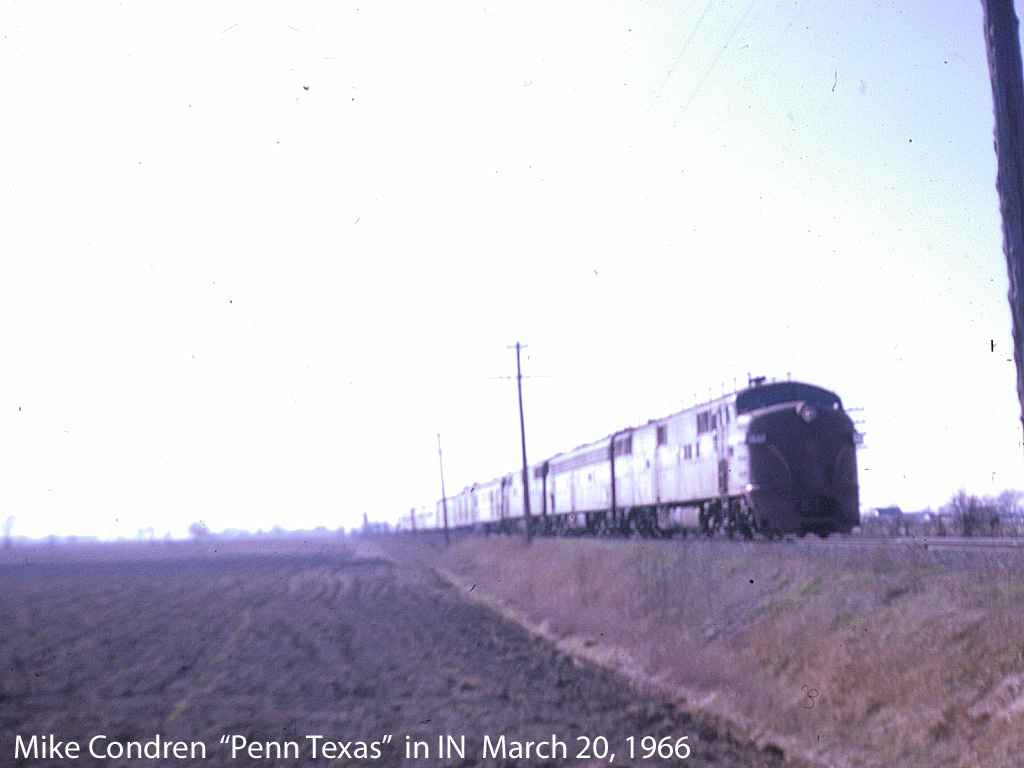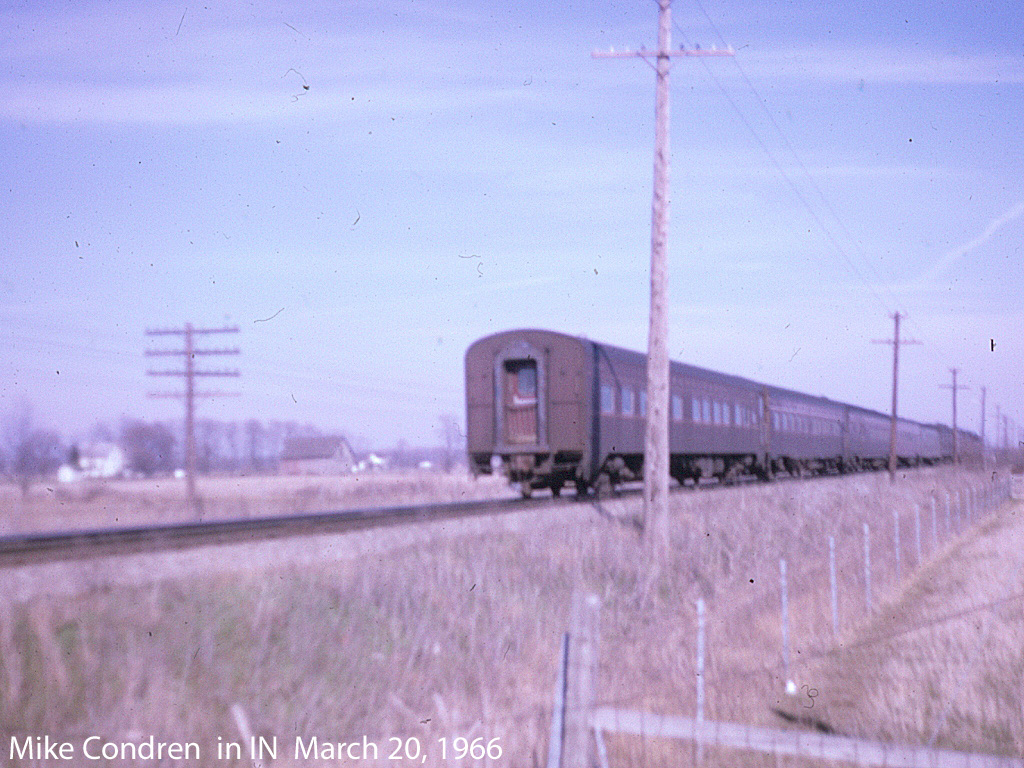 The westbound "Penn Texas" is seen leaving Dayton, OH on March 17, 1966.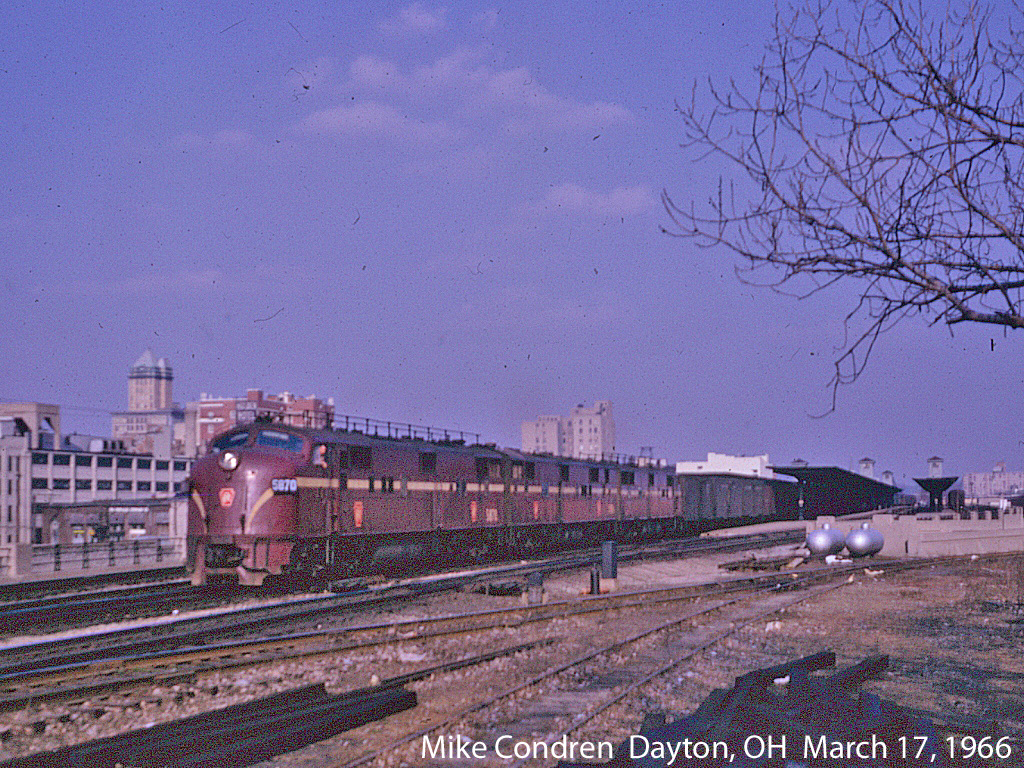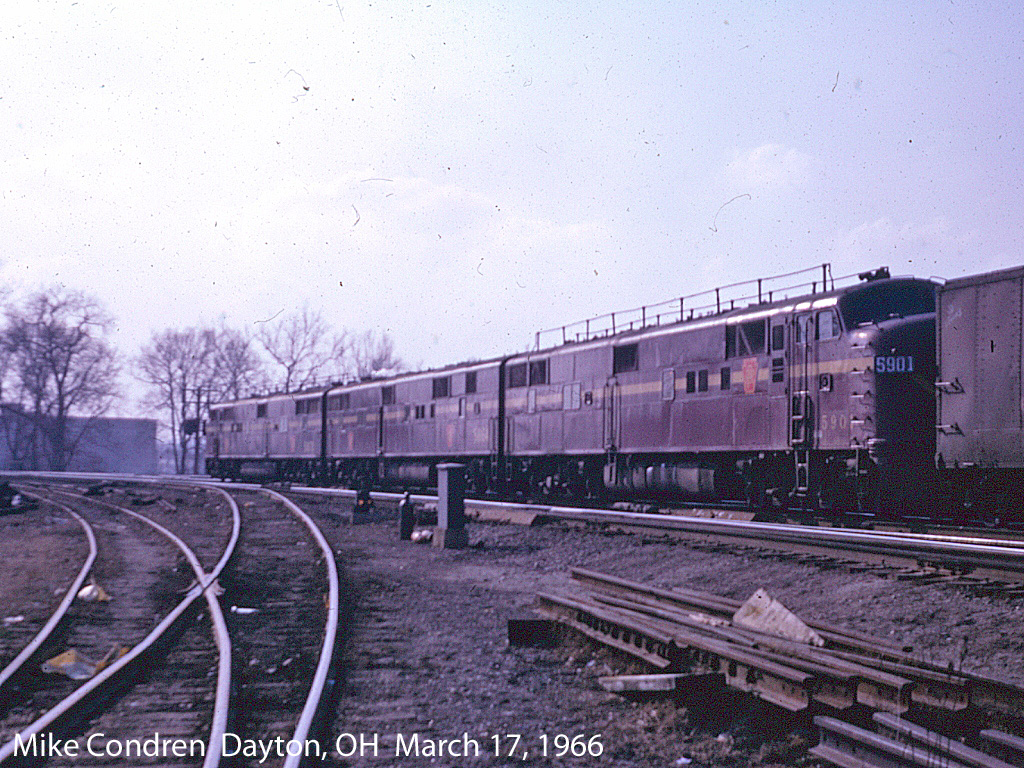 These units are awaiting a train at Cincinnati Union Terminal on March 18, 1966.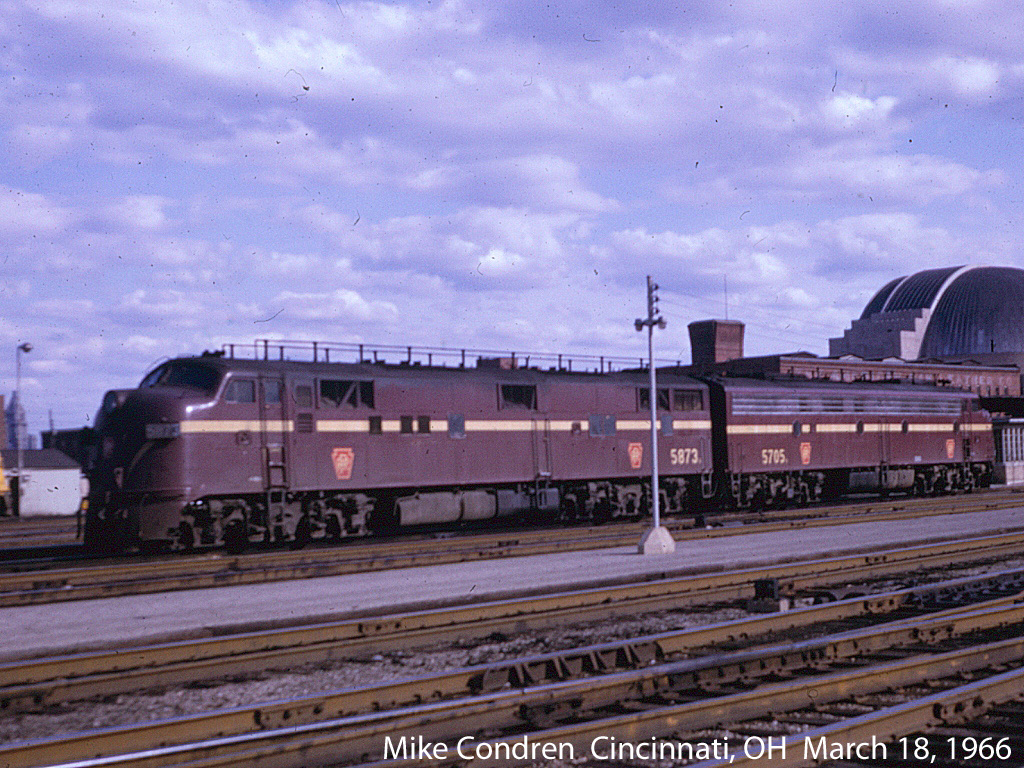 This string of E-units is just west of the 21st Street bridge at the west end of St. Louis Union Station on May 1, 1966. In the distance is the MP coach yard.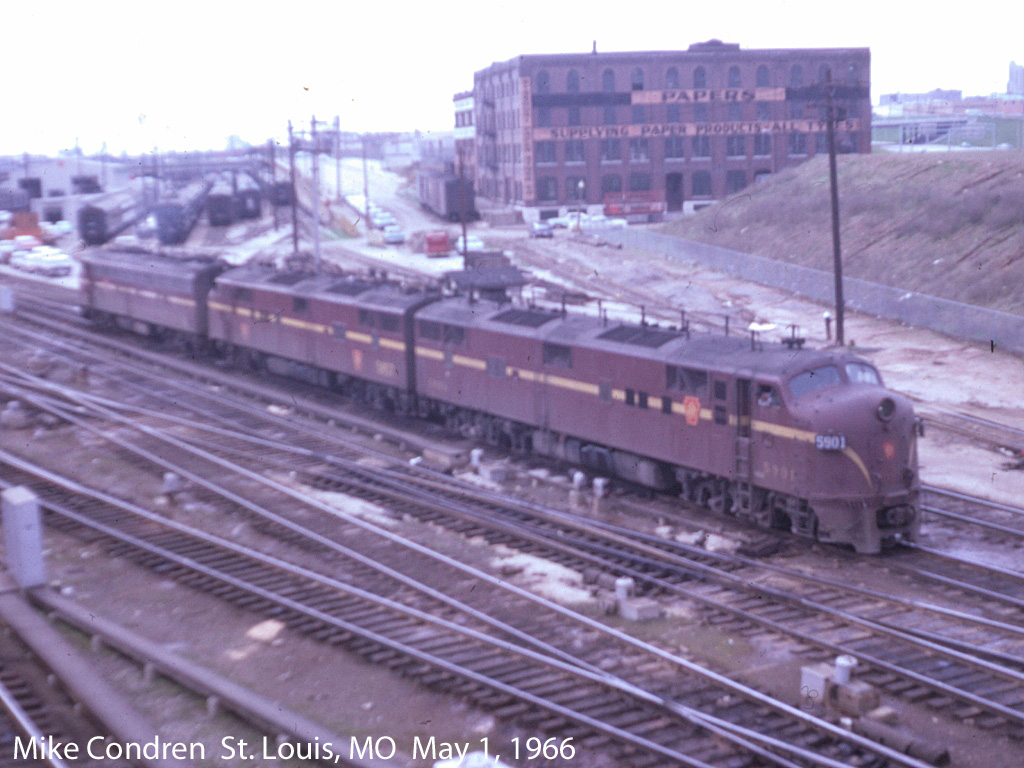 This page was designed and is maintained by Mike Condren.
Earlier issues of Recent Trains are available through the indexes.
If you would like to receive the next issue of Recent Trains,
request that your email address be put on the distribution list
by emailing me at mcondren@cbu.edu.