Ollie's Station Restaurant
by Mike Condren
Ollies Station Restaurant is located on Southwest Blvd in West Tulsa along the BNSF, former Frisco, mainline toward Sapulpa. These poor photos were taken with my cell phone but give you an idea of this place.
Meeting Room: There is a large screen TV used for programs. There is an HO layout in the corner of the entramce. These are models of trains on all of the walls.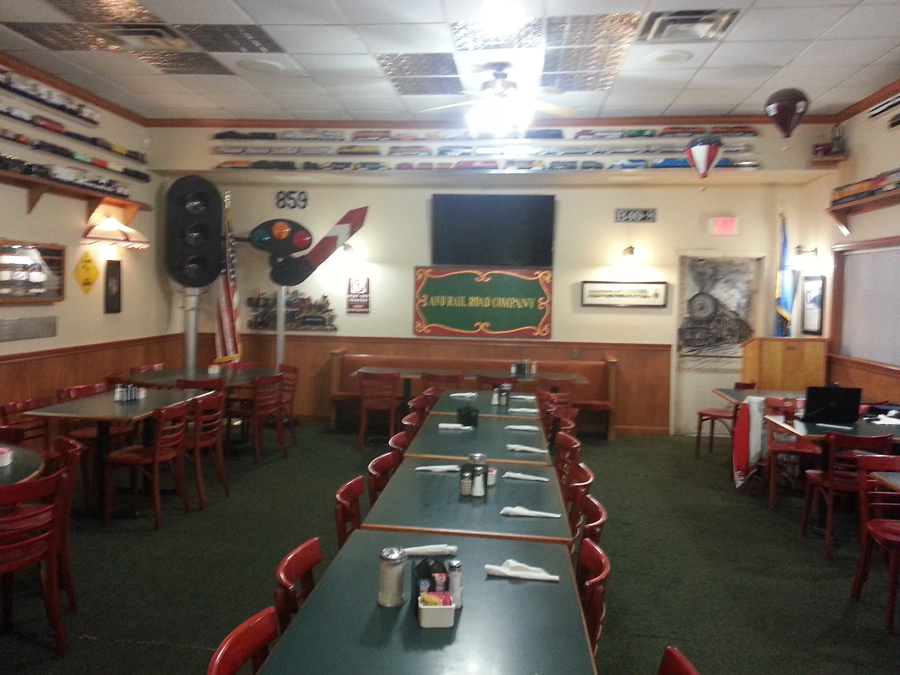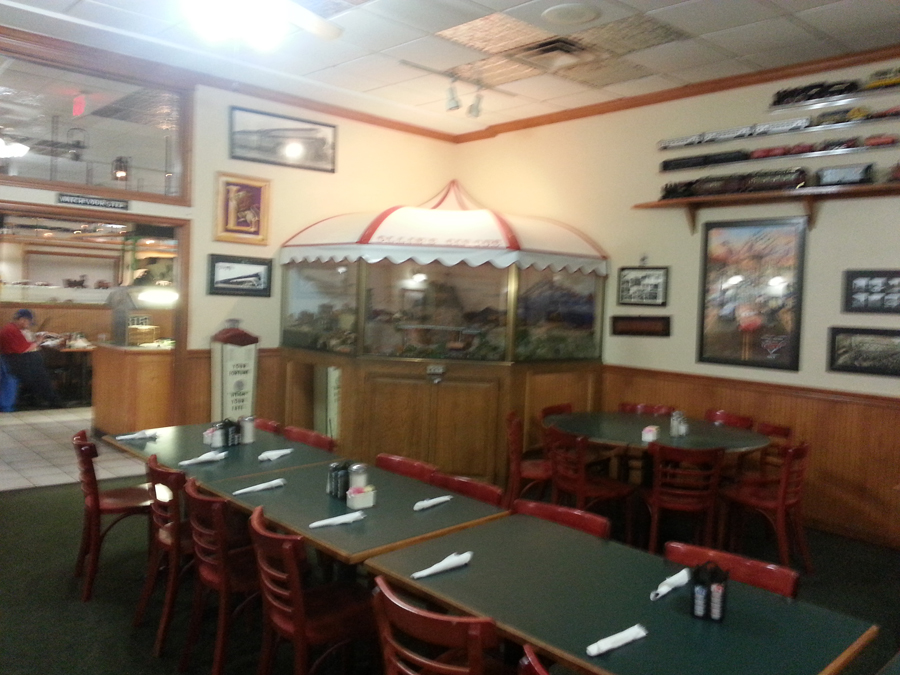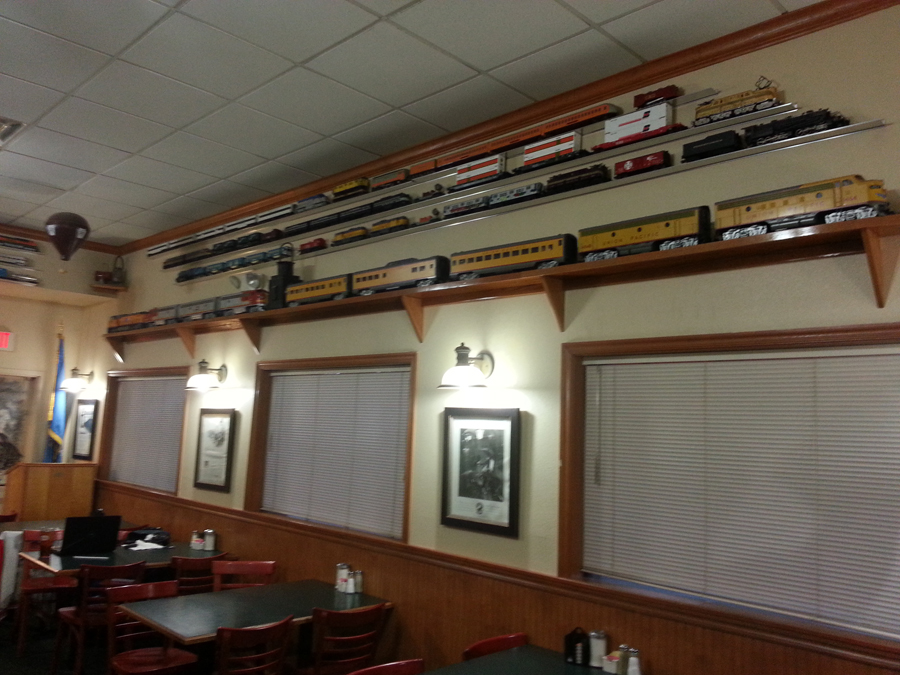 There are two trains running around the upper level in the dining room and models on the walls above those circles of track.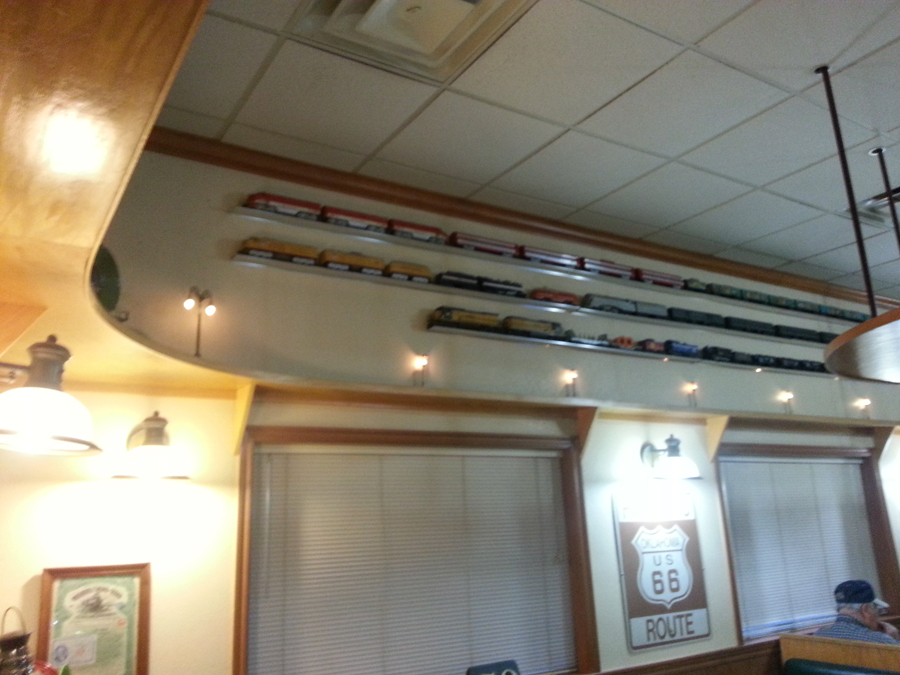 This page was designed and is maintained by Mike Condren. mcondren@cbu.edu