| | | |
| --- | --- | --- |
| | Norfork Southern Locomotives | |
| | Photos by Mike Condren | |
SD70M-2s
A pair of NS units dropped off a train in the yard and are heading to the engine terminal at North Fond du Lac, on Sept. 30, 2006.

Following the Metra down the center track is this freight led by NS SD70 #2725 on Dec. 19, 2006 at Riveerside, IL.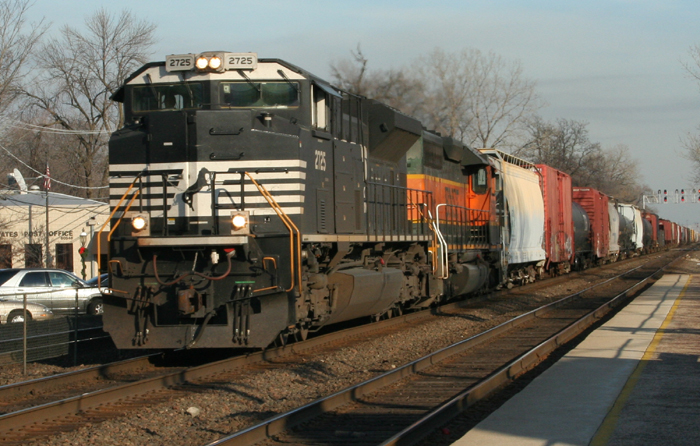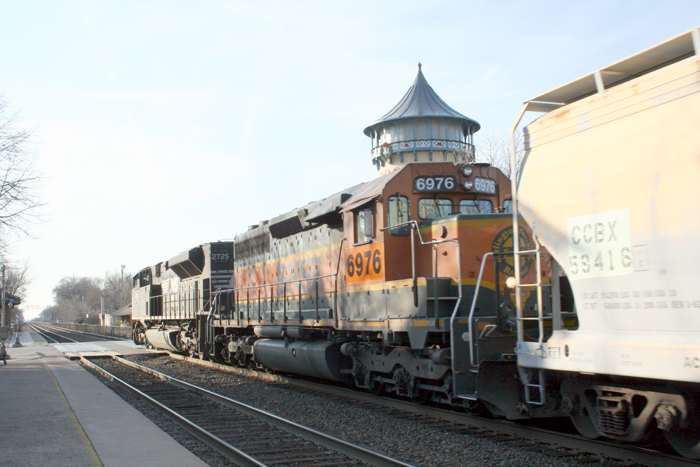 The first train at Duplainville, WI on May 3, 2007 was this northbound general merchandize train with NS power on the CN, former WC line.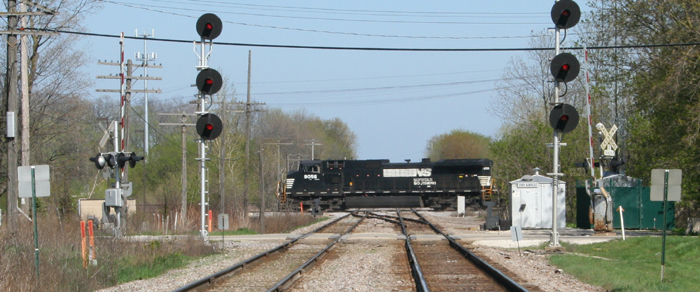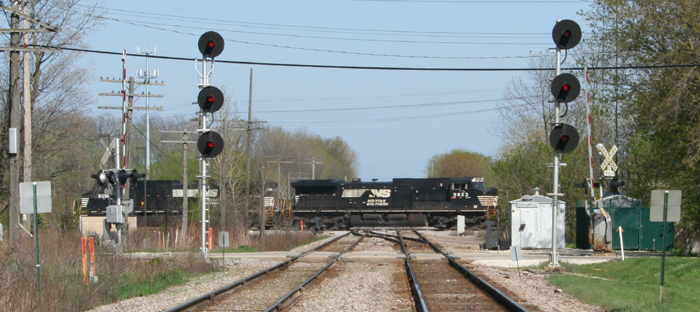 We then drove to the north end of the yard and then turned on to Subway Road at North Fond du Lac, WI on May 5, 2007. There I discovered a CN freight crossing the road in the distance so we turned around and headed to the Highway N crossing about a mile north. Upon getting out of the car there, I spot headlights through the trees of a southbound train on the "valley line", headed by a pair of NS GE units.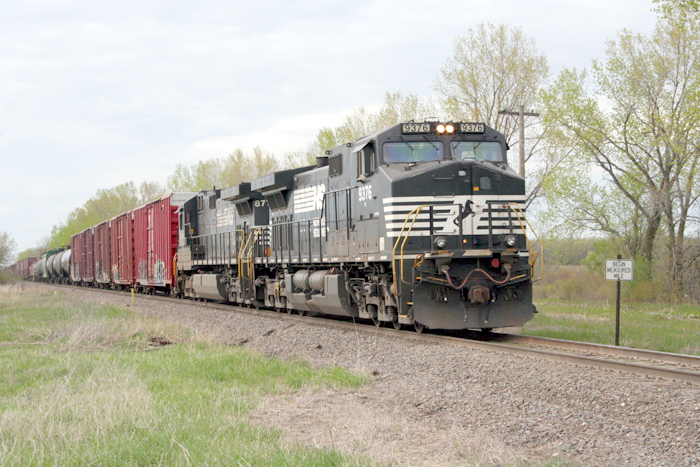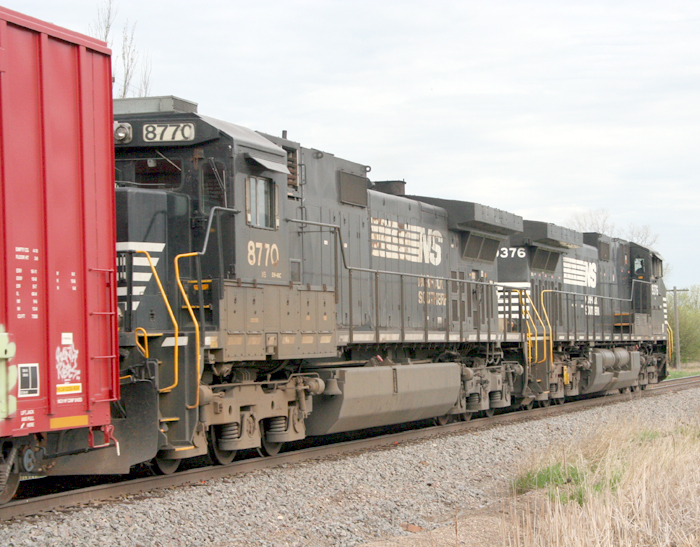 Here we see the NS unit as the BNSF train makes some switching moves in Cherokee Yard in West Tulsa on 7 16, 2011.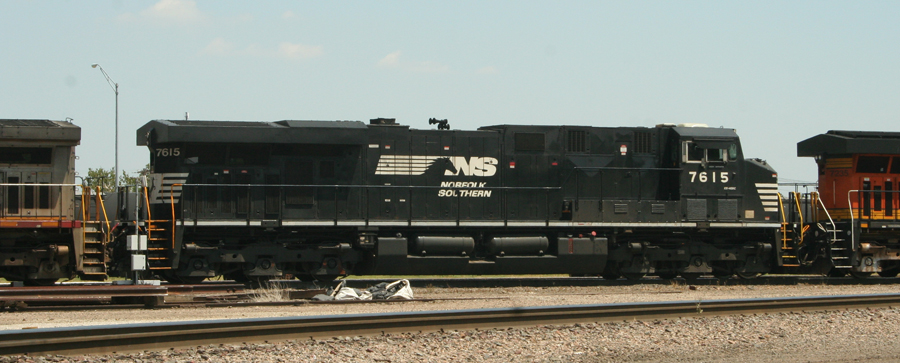 After a doctor's appointment in Memphis, I heard a horn on the NS and headed track side and got this eastbound stack train on Oct. 25, 2011.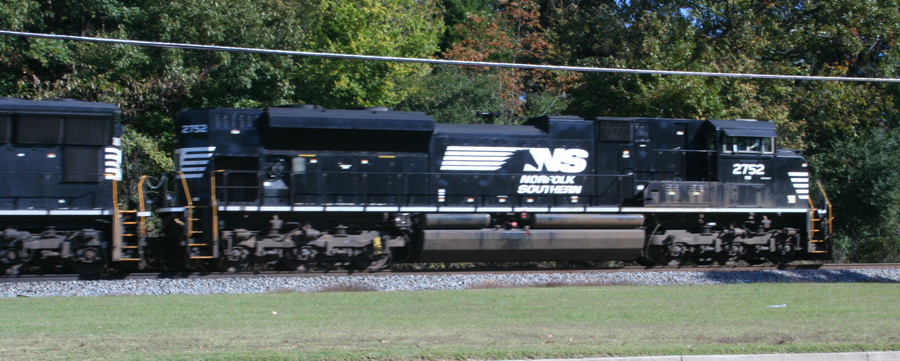 Our first train at Central Ave in Metairie is this NS which was waiting for permission to head for their yard in East New Orleans on Oct. 14, 2011.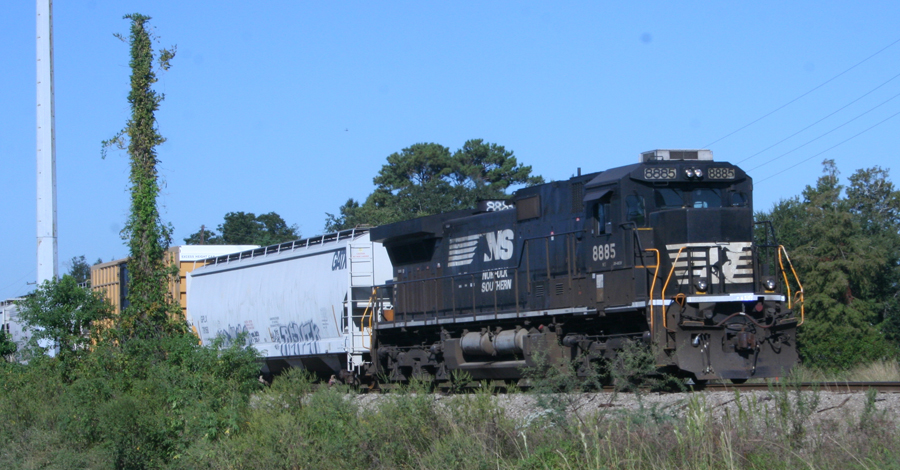 I got this westbound NS freight at White Station Road in Memphis on Jan. 12, 2012.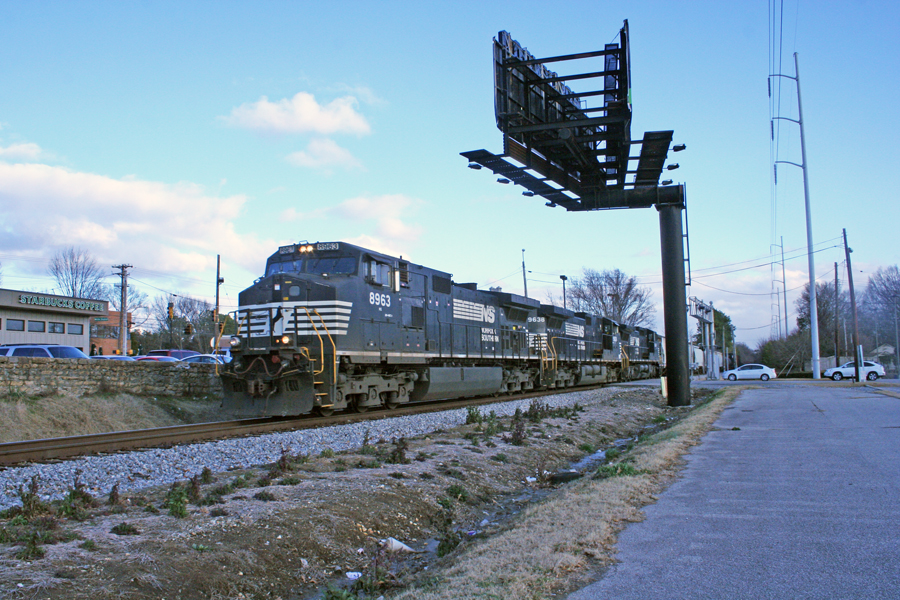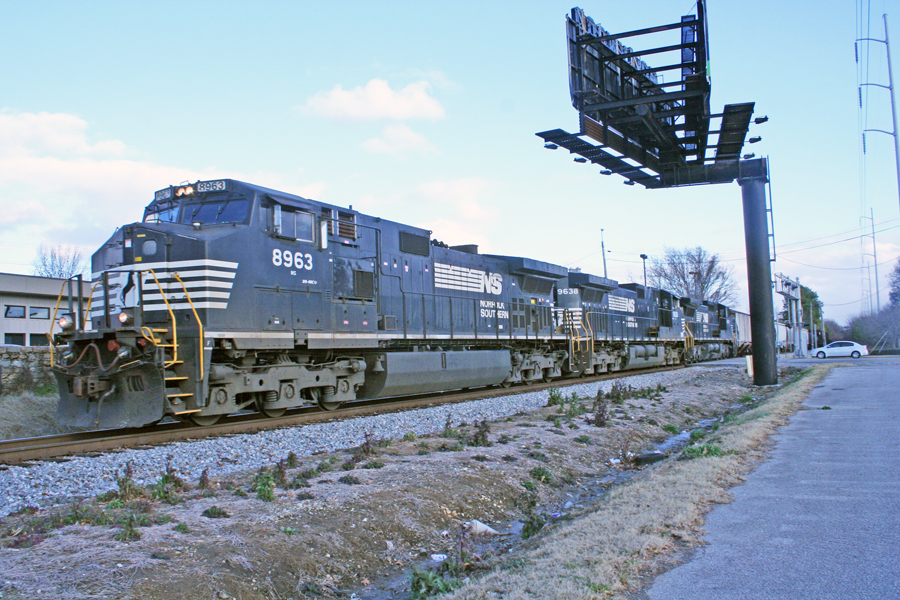 This NS westbound freight is seen just west of the Colonial St. crossing in Memphis on April 10, 2012.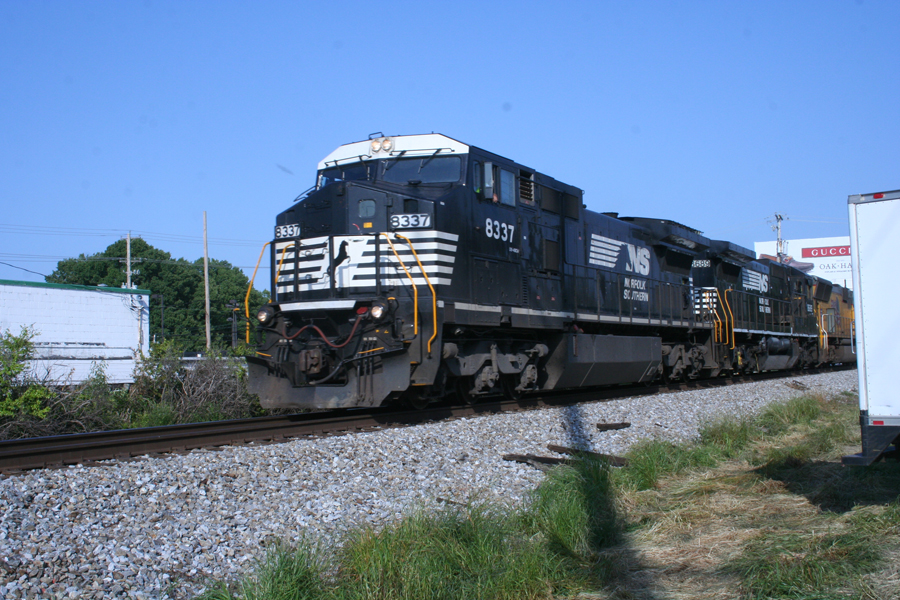 I found this at the west end of Southern Ave. headed east with a string of intermodal cars on May 25, 2012.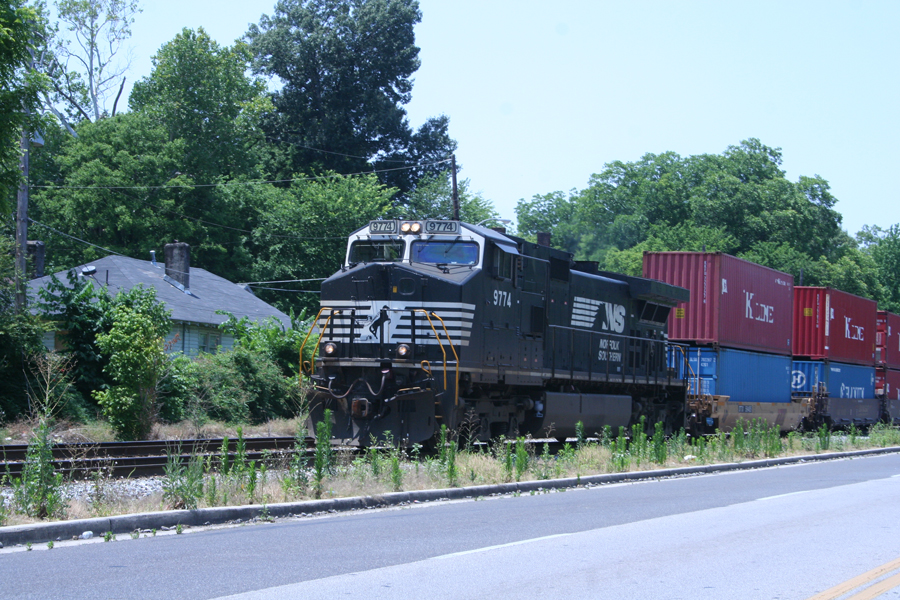 On my way to see my dentist, I spotted this local entering Forrest Yard along Southern Ave. in Memphis on June 15, 2012.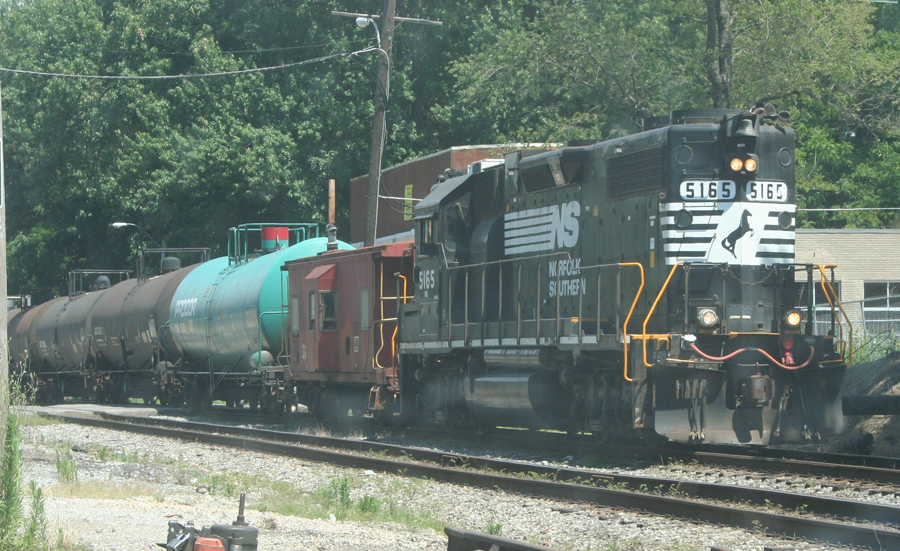 At White Siding in east Memphis, I found this train waiting in the siding on June 18, 2012.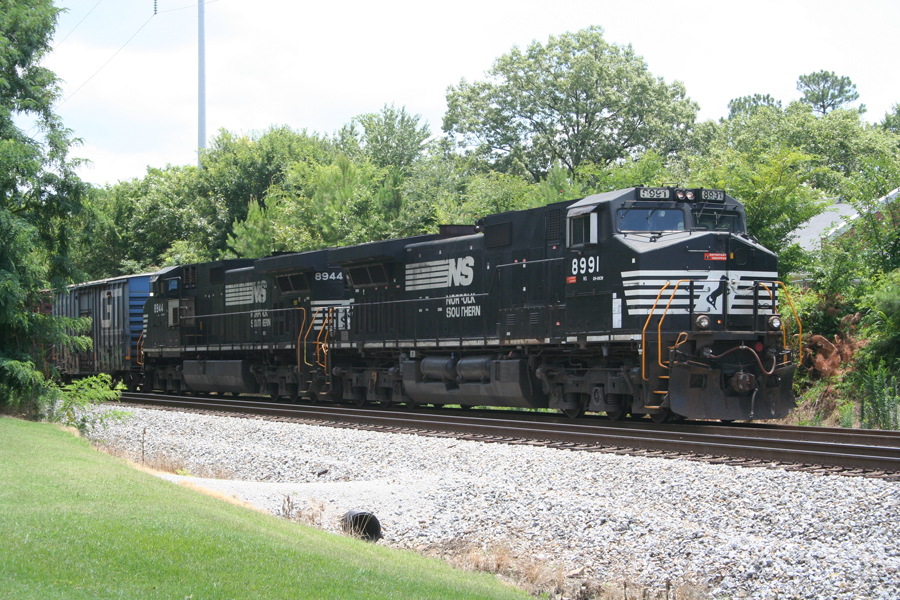 Later in the day, I found this train west of the NS Forrest Yard along Southern Ave on June 18, 2012.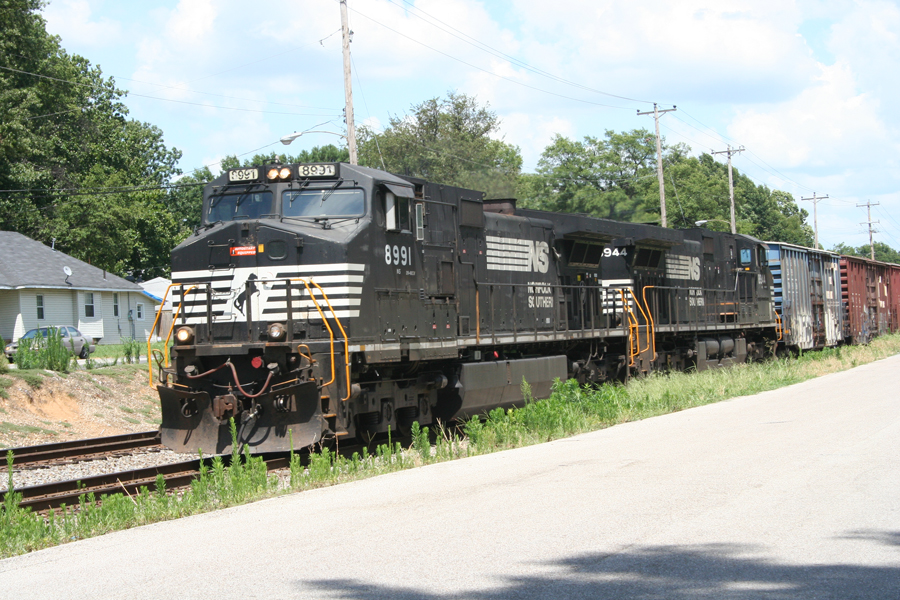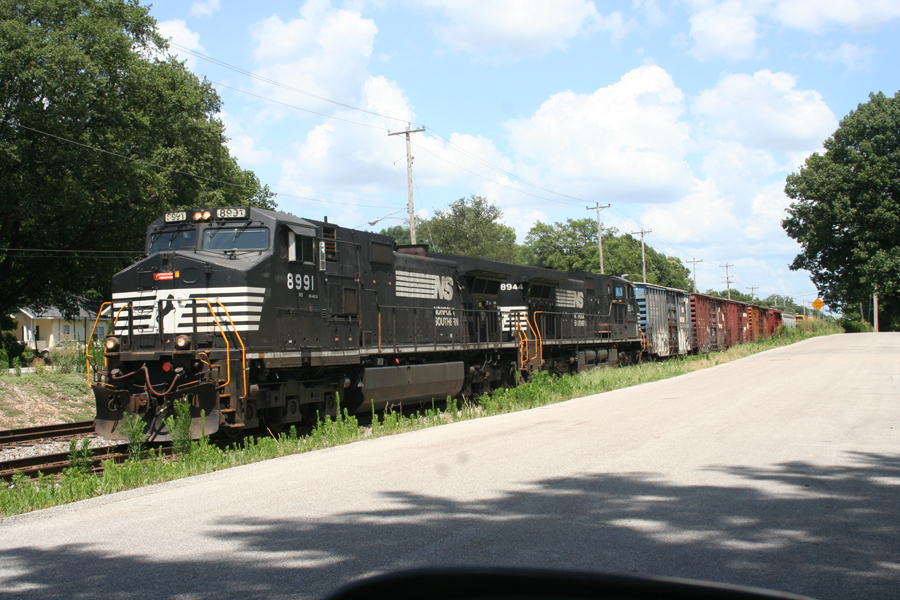 The only train that I saw was this one led by a NS unit which honked its horn in a continuing series of short blasts until it was out of sight.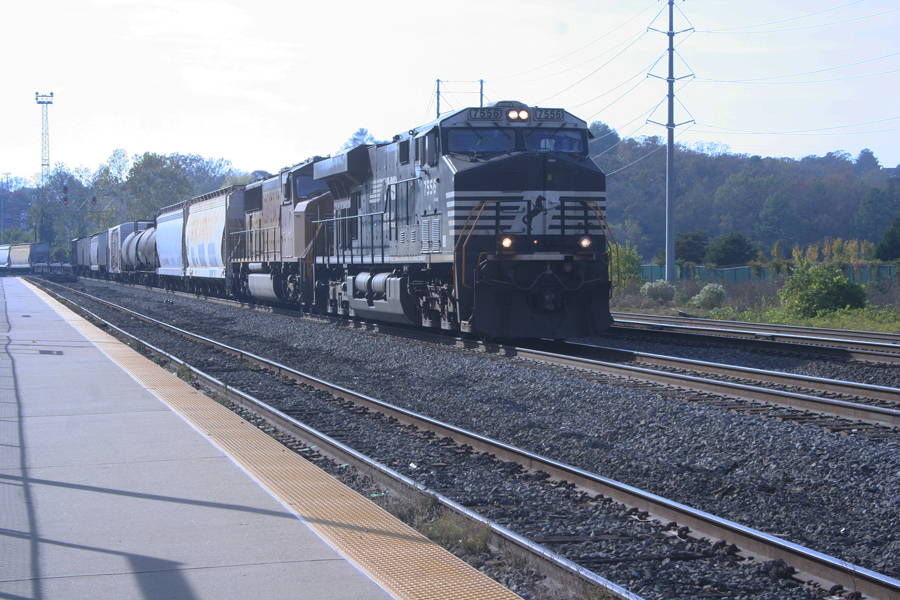 This freight appeared and passed the other NS train on Feb. 16, 2013 in Metairie, LA.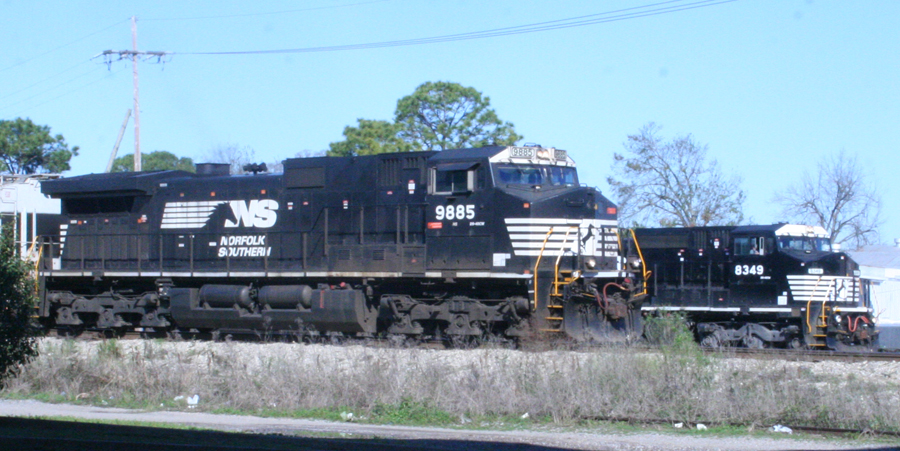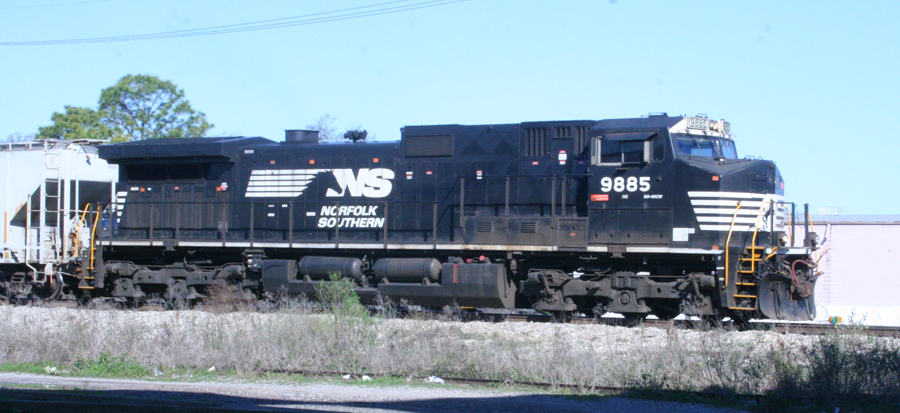 On Feb 19, 2013 on my way to Memphis University School to meet with a teacher/former student of mine, I found this train sitting on the passing track at White Siding.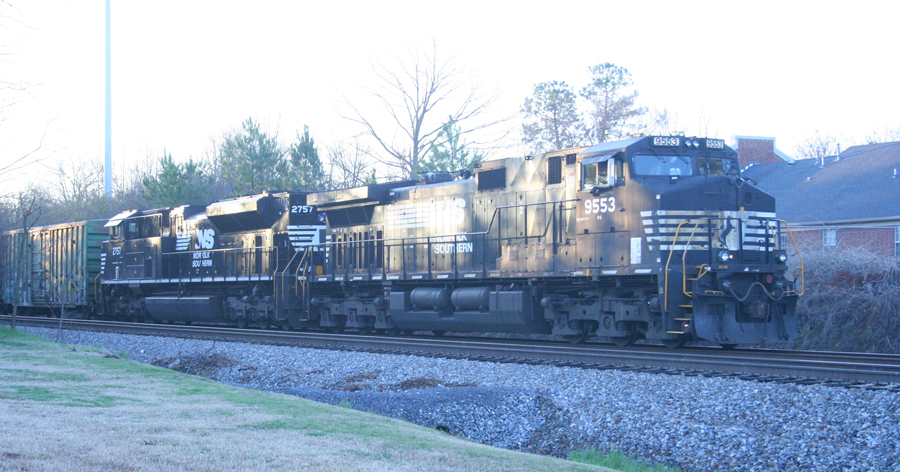 Upon my return to the Hampton Inn where we were staying, I discovered this second train at the west end of White Siding.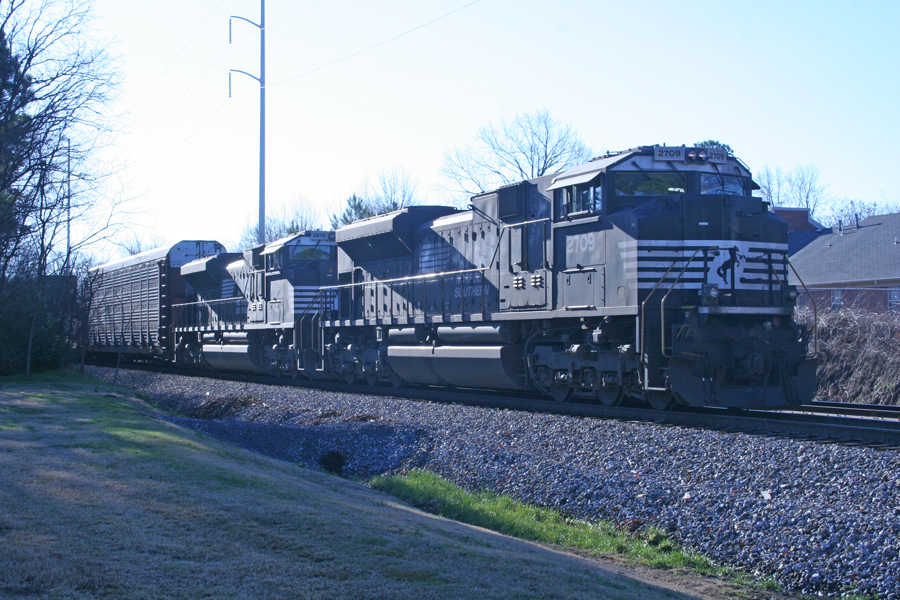 These NS units were sitting at the west end of the hump yard at Pine Bluff, AR on the UP on Aptil 5, 2013.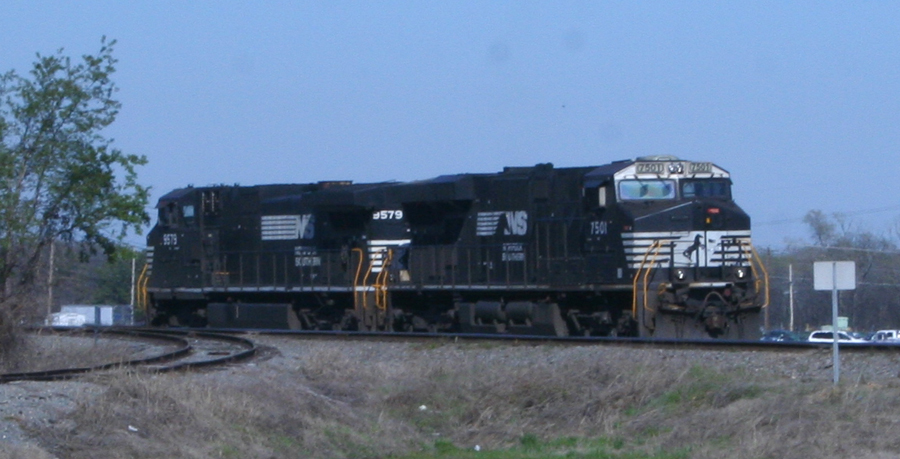 The UP train in the last sequence delayed the movement off the former Missouri Pacific line with this unit oil train in Pine Bluff, AR on April 6, 2013.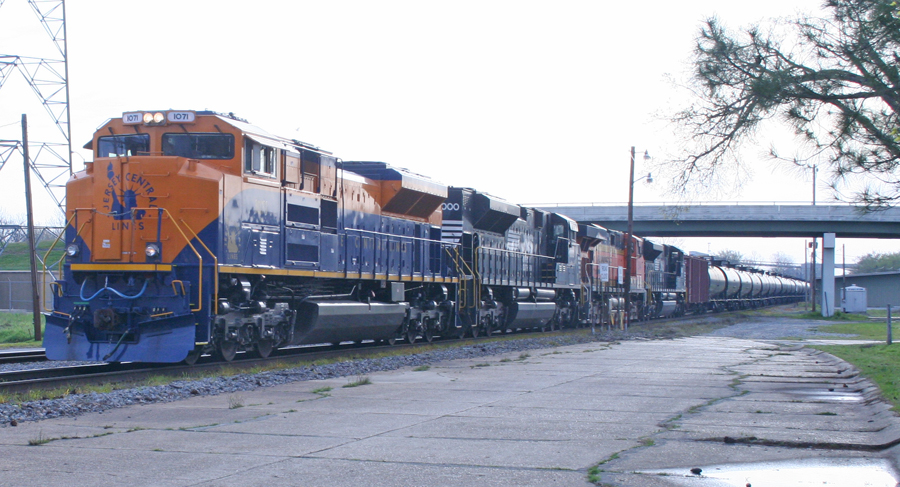 The lead unit is one of the NS Heritage Fleet units painted to honor the Central Railway of New Jersey which was one of the railroads which was a predecessor of the Norfolk Southern system.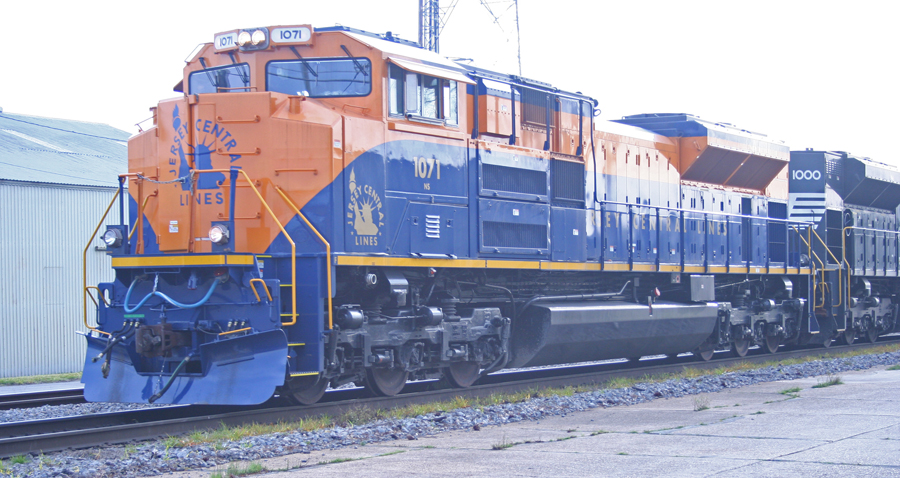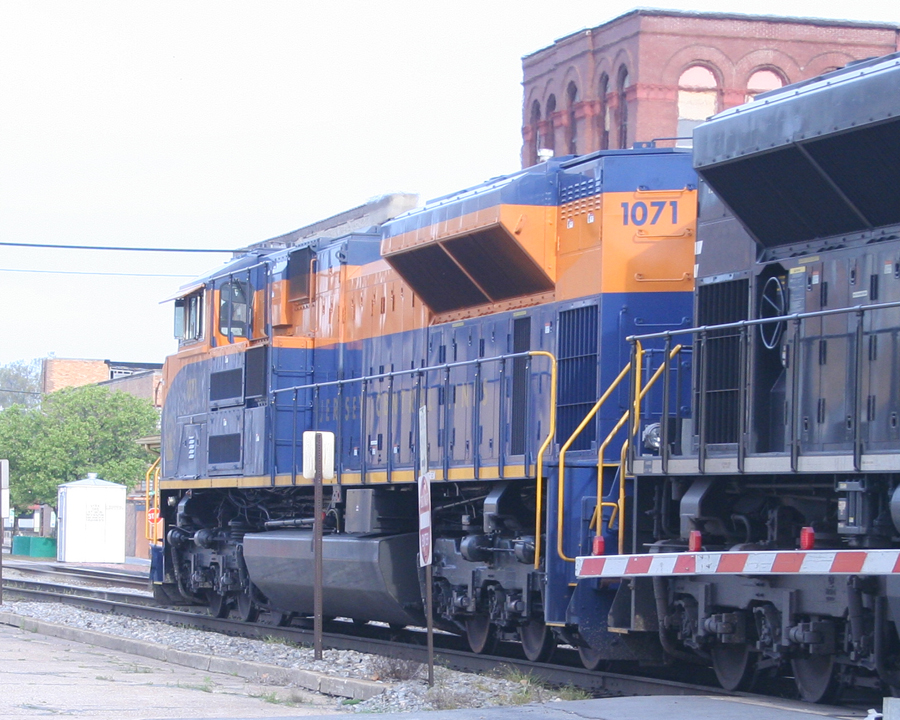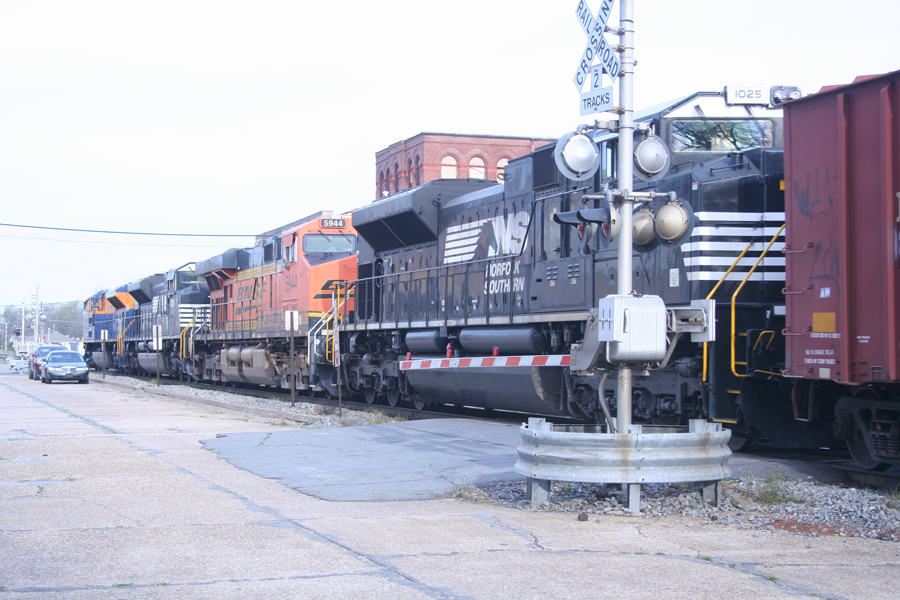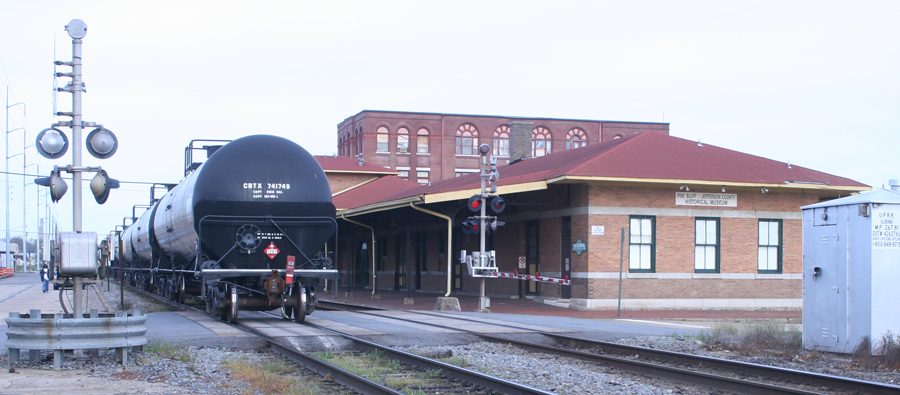 This NS stack train surprized me, thus the less than perfect shot at Kansas Ave in Memphis on May 23, 2014.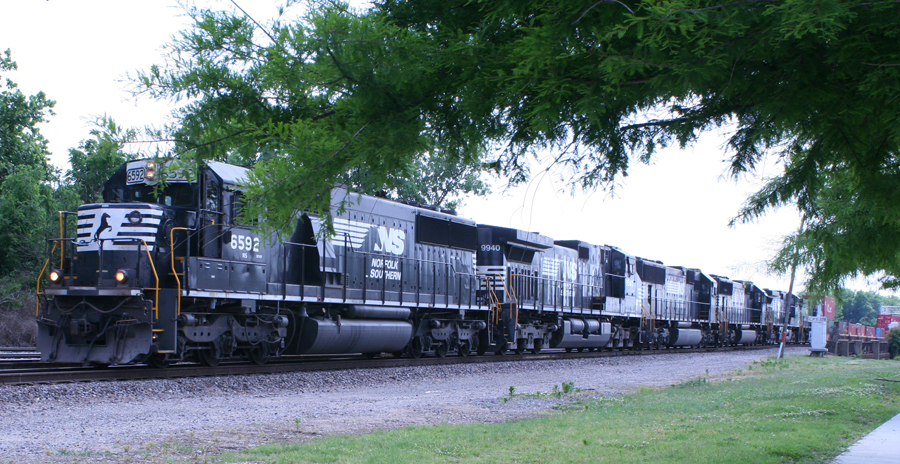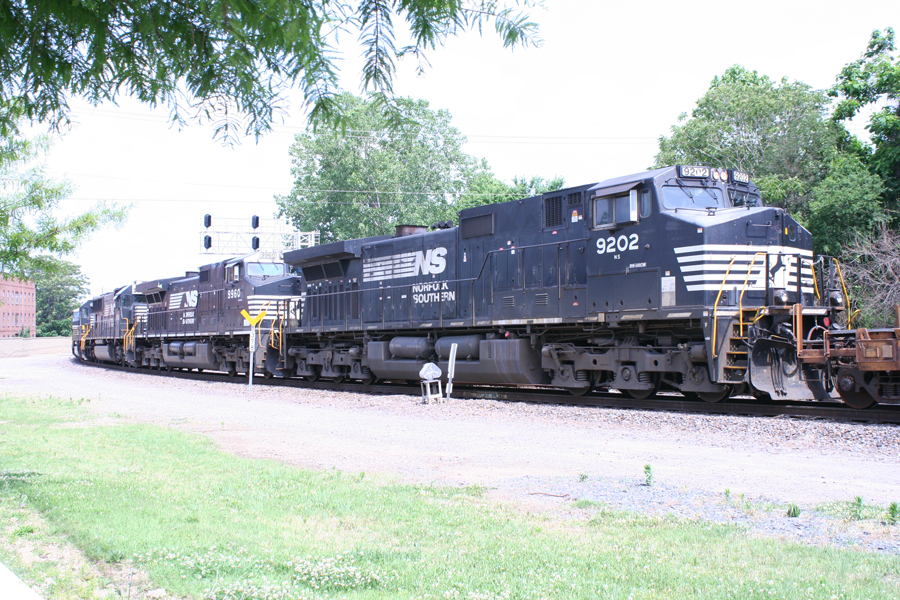 This eastbound NS freight is seen passing through the University of Memphis campus near where the Normal, TN station once stood on May 23, 2014.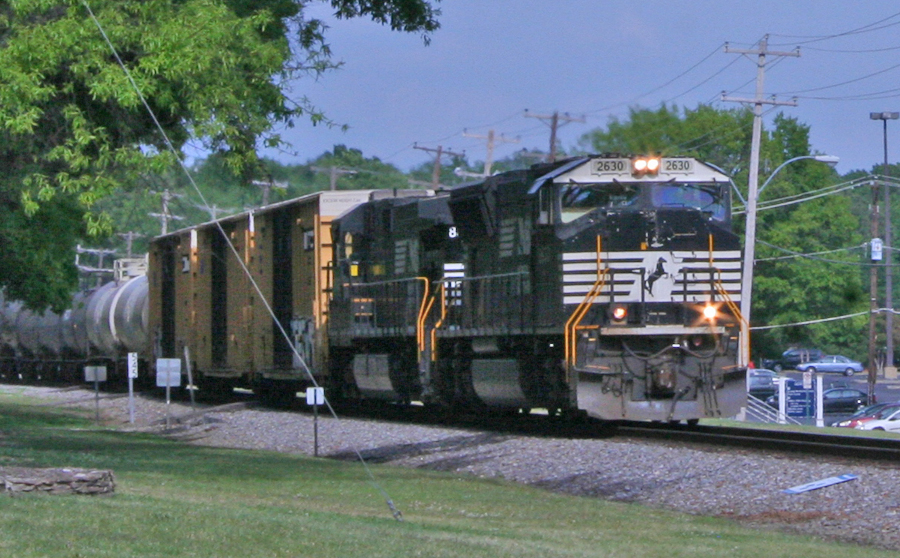 This page was designed and is maintained by Mike Condren.
Earlier issues of Recent Trains are available through the indexes.
If you would like to receive the next issue of Recent Trains,
request that your email address be put on the distribution list
by emailing me at mcondren@cbu.edu.