| | | |
| --- | --- | --- |
| | Norfork Southern Locomotives | |
| | Photos by Mike Condren | |
Dash 9-44CWs
NS #9802 leads this westbound freight out of the Dyer siding east of Alma, AR on the UP on Feb. 25, 2006.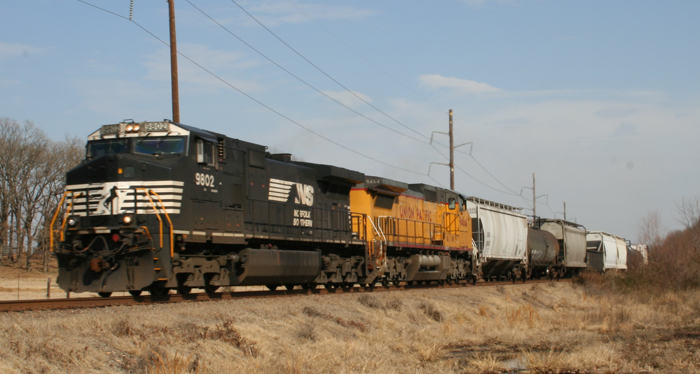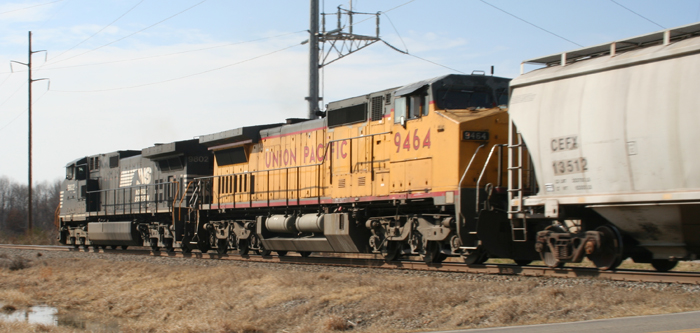 NS #9802 leads a northbound freight into the passing track at Van Buren, AR on Feb. 25, 2006.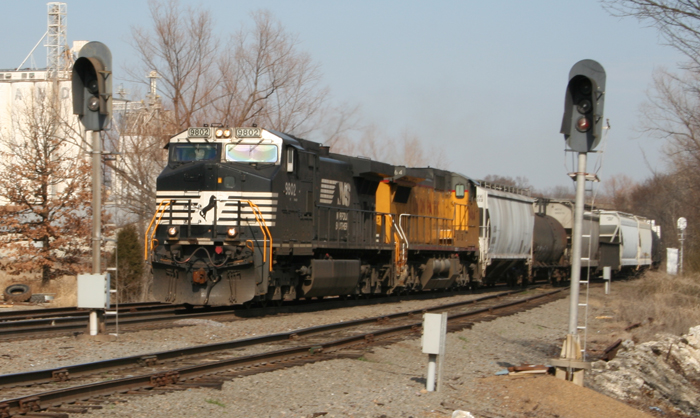 This train, led by NS #9363, worked the BNSF yard before heading west through the passing track at Rochelle, IL on June 17, 2006.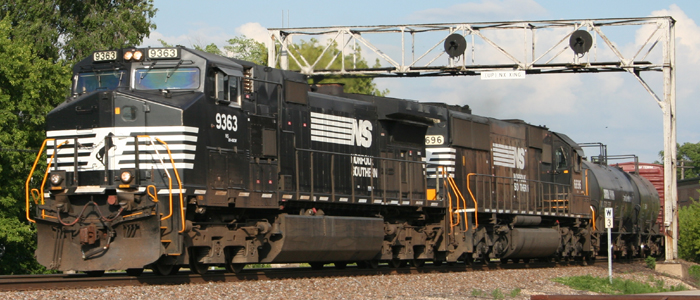 An eastbound NS train is seen here on the former Nickel Plate approaching the crossing of the former B&O, 9/3/06.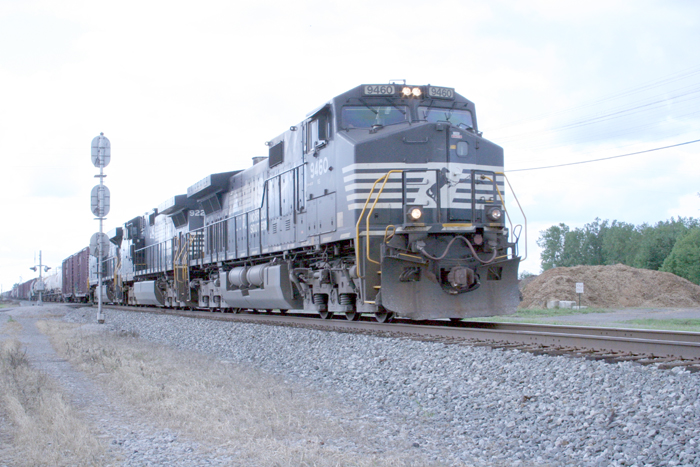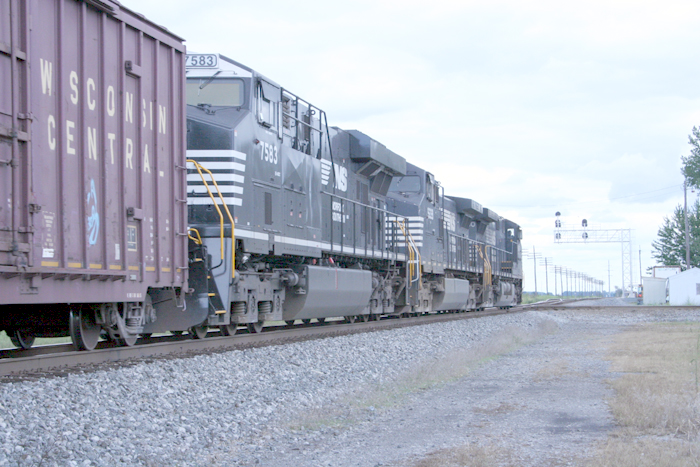 An eastbound NS is seen passing the Elkhart, IN Amtrak station and NYC Museum, 9/3/06.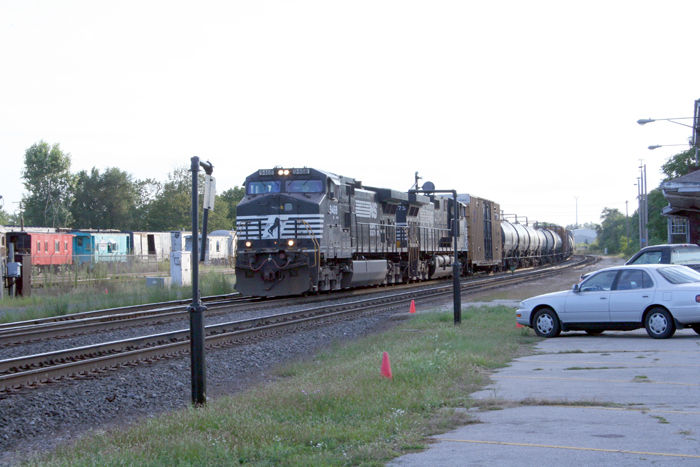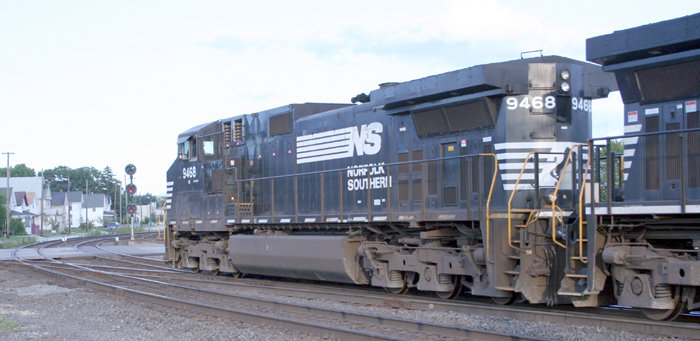 An eastbound NS is seen passing the Elkhart, IN Amtrak station and NYC Museum, 9/3/06.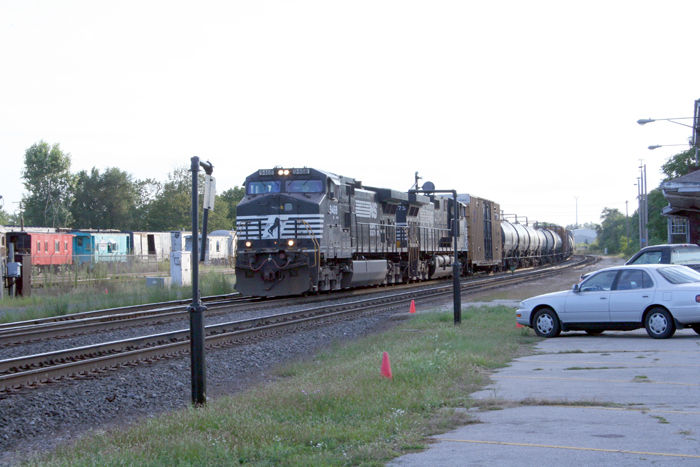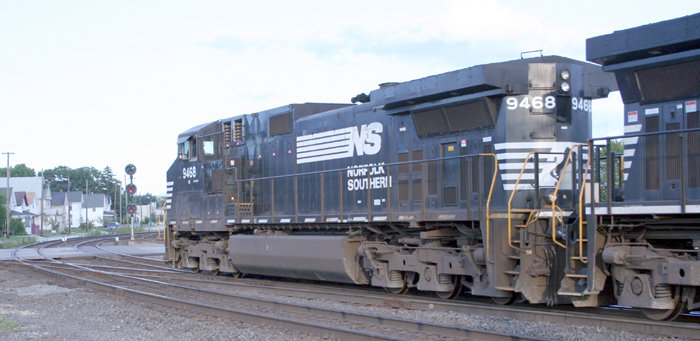 The first train at Duplainville, WI on May 3, 2007 was this northbound general merchandize train with NS power on the CN, former WC line.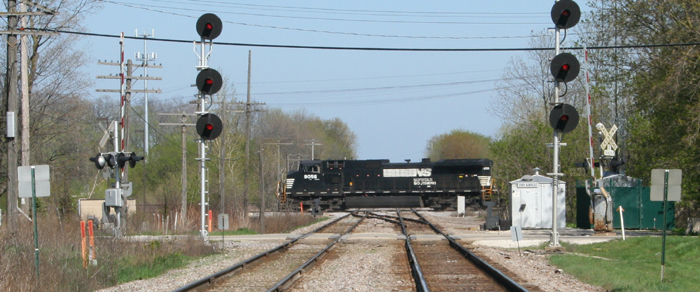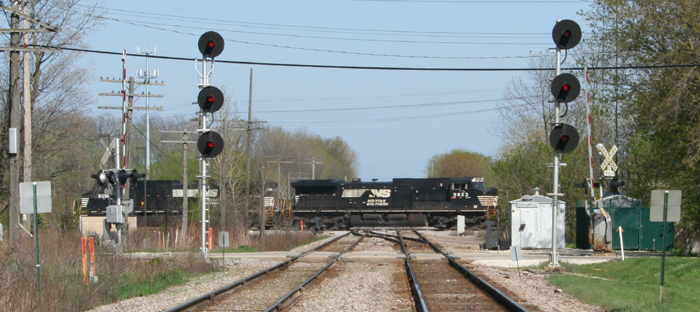 We then drove to the north end of the yard and then turned on to Subway Road at North Fond du Lac, WI on May 5, 2007. There I discovered a CN freight crossing the road in the distance so we turned around and headed to the Highway N crossing about a mile north. Upon getting out of the car there, I spot headlights through the trees of a southbound train on the "valley line", headed by a pair of NS GE units.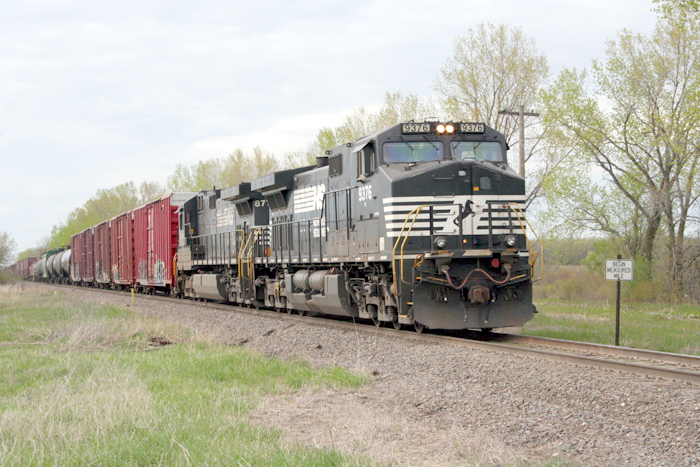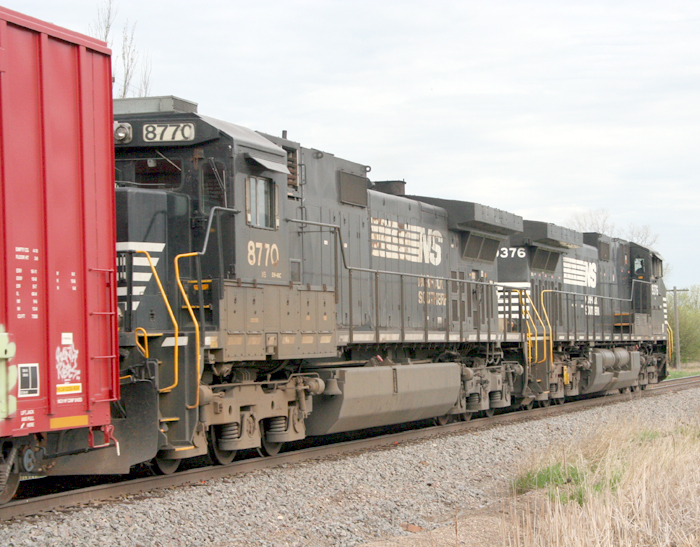 Here we see the NS unit as the BNSF train makes some switching moves in Cherokee Yard in West Tulsa on 7 16, 2011.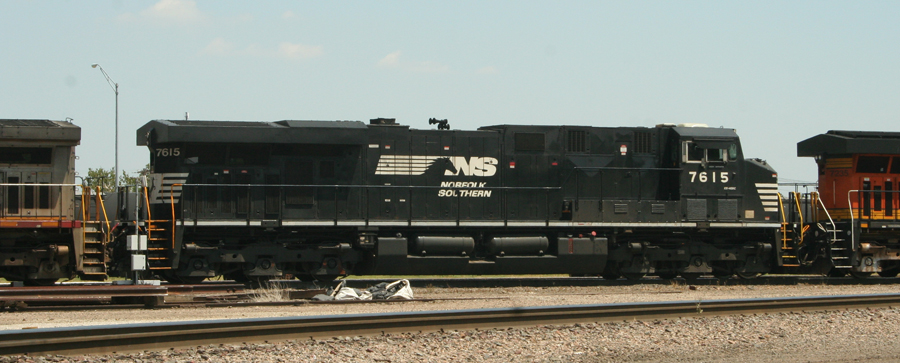 I got this westbound NS freight at White Station Road in Memphis on Jan. 12, 2012.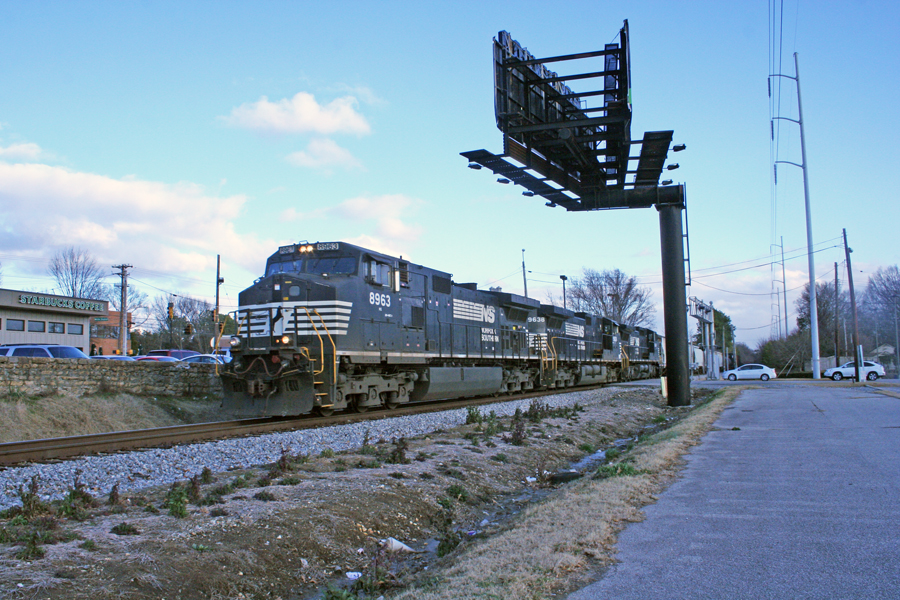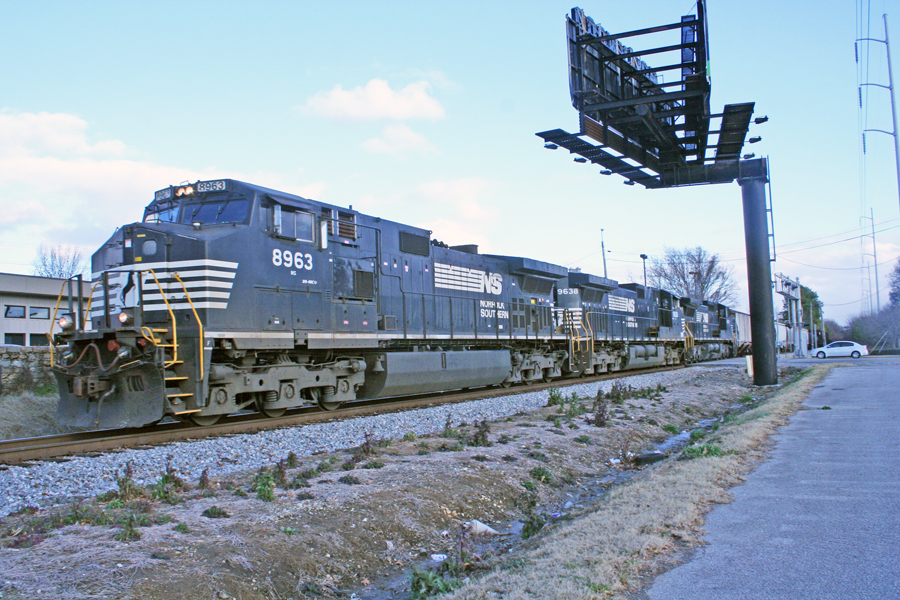 I found this at the west end of Southern Ave. headed east with a string of intermodal cars on May 25, 2012.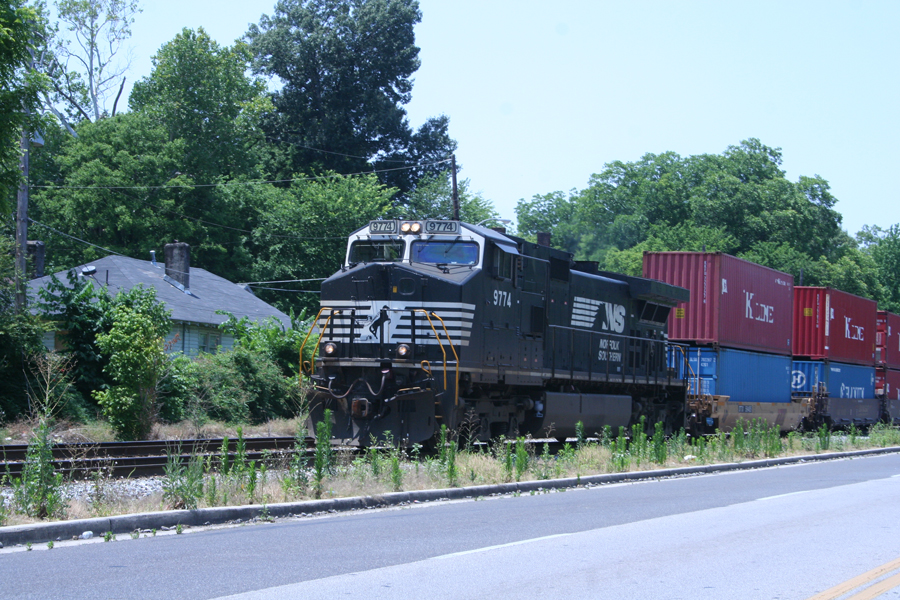 At White Siding in east Memphis, I found this train waiting in the siding on June 18, 2012.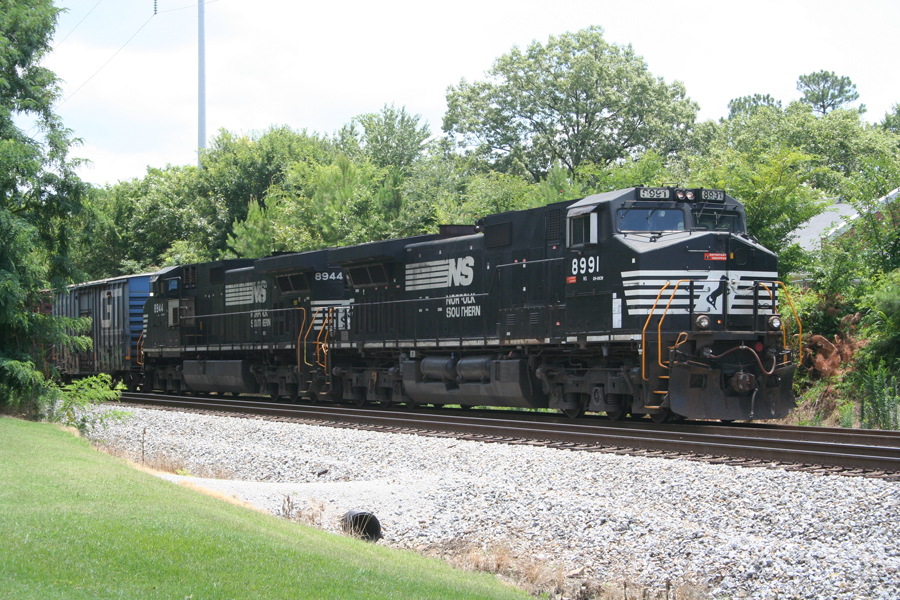 Later in the day, I found this train west of the NS Forrest Yard along Southern Ave on June 18, 2012.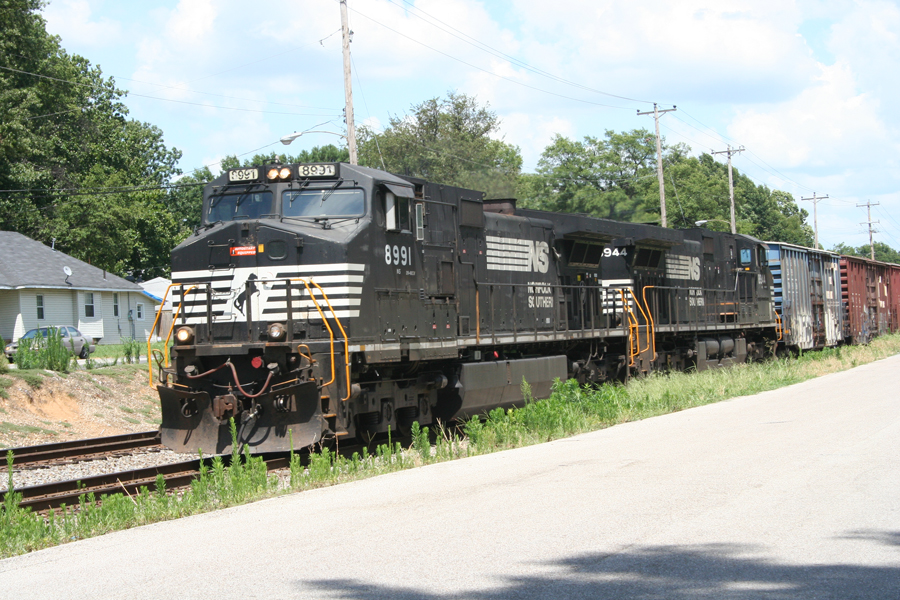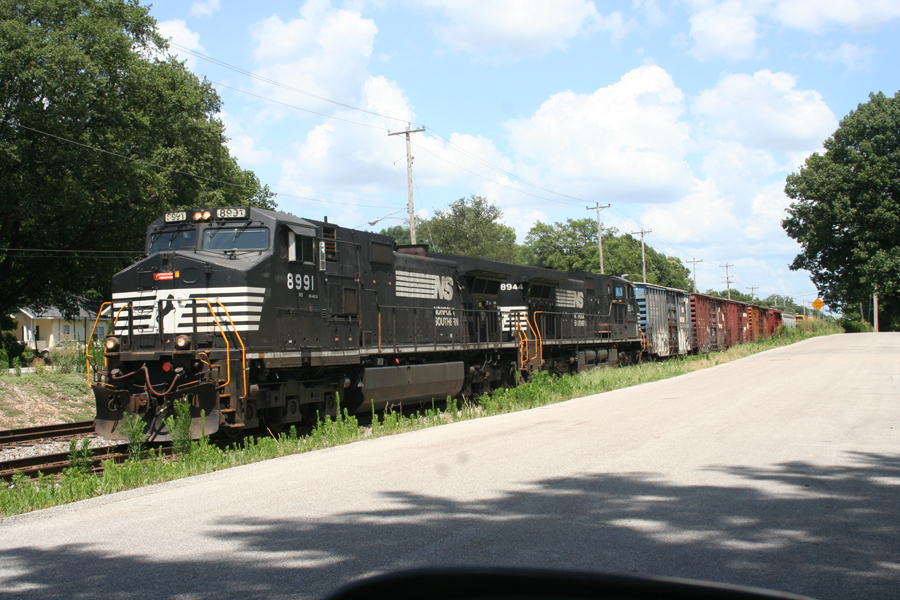 This freight appeared and passed the other NS train on Feb. 16, 2013 in Metairie, LA.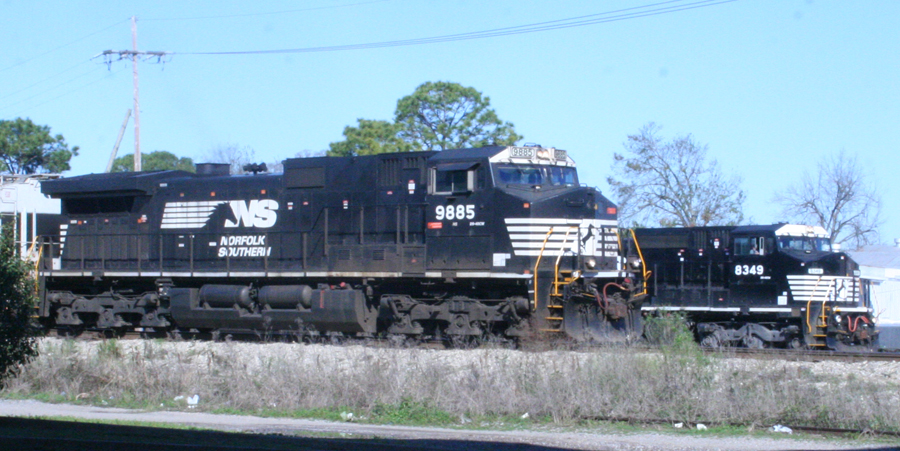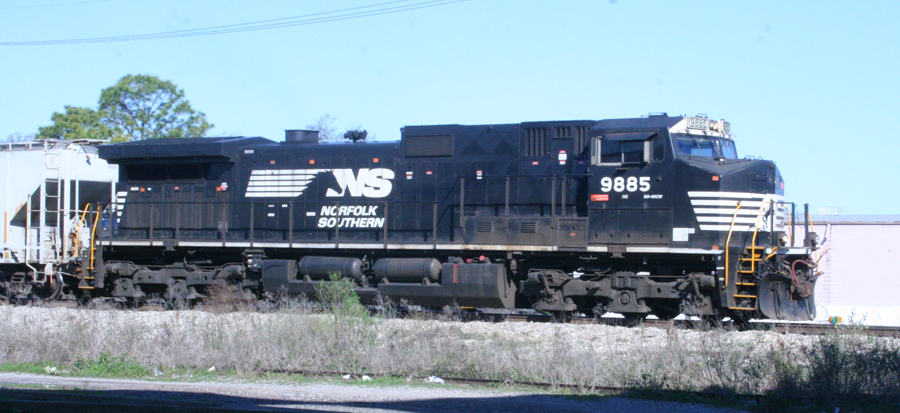 On Feb 19, 2013 on my way to Memphis University School to meet with a teacher/former student of mine, I found this train sitting on the passing track at White Siding.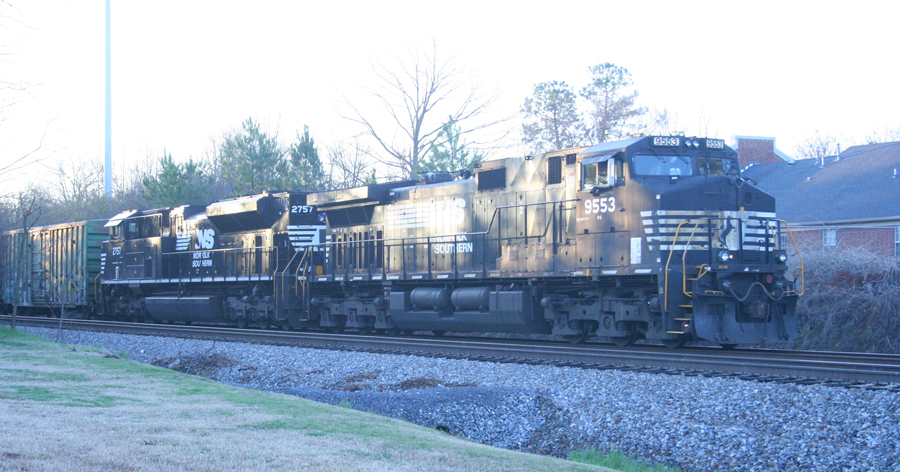 Sept. 28, 2013
The first train of the day was this northbound "Triple Crown" that I caught south of the elevated in Wichita.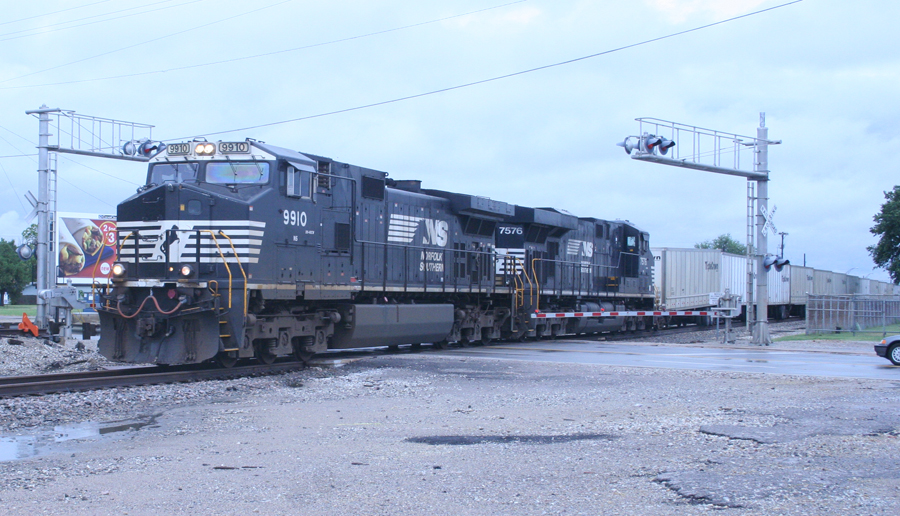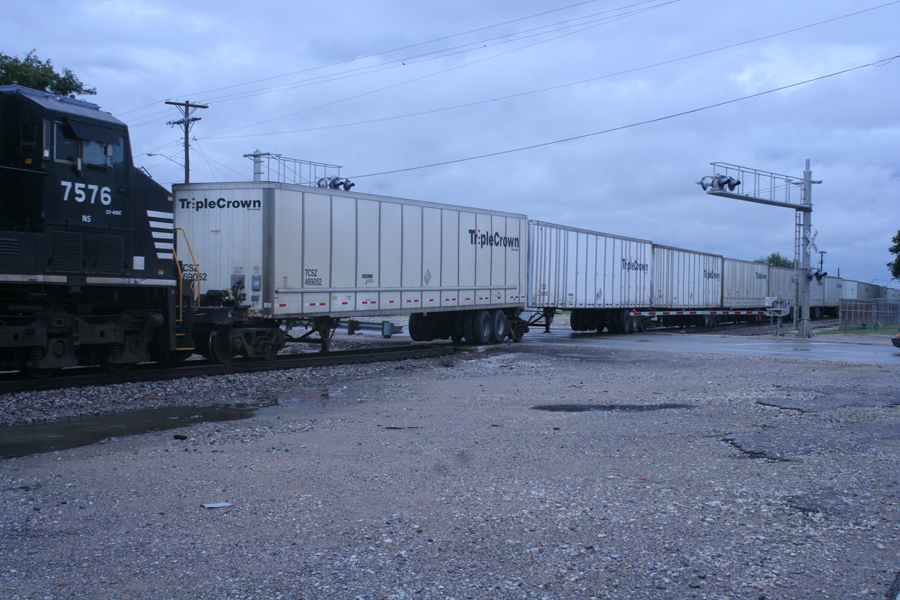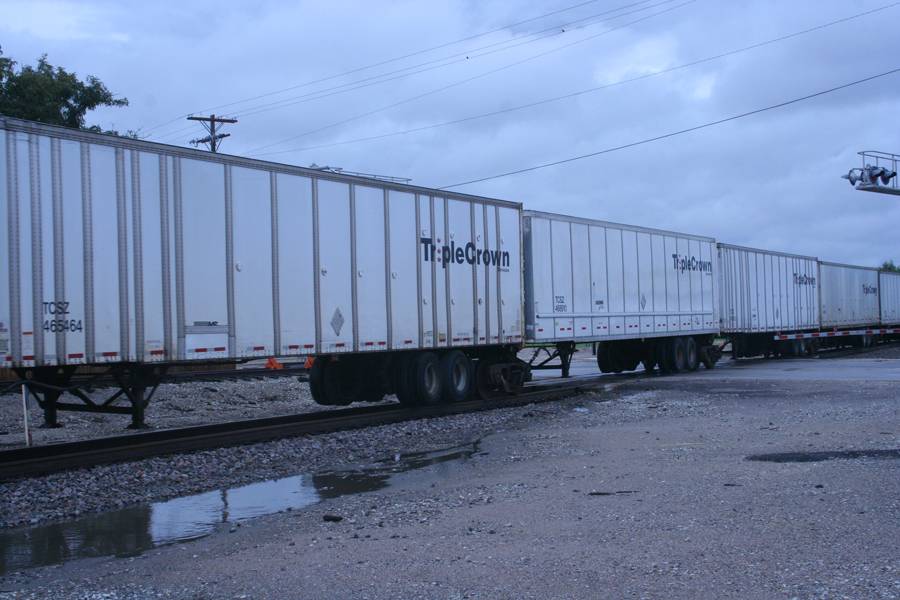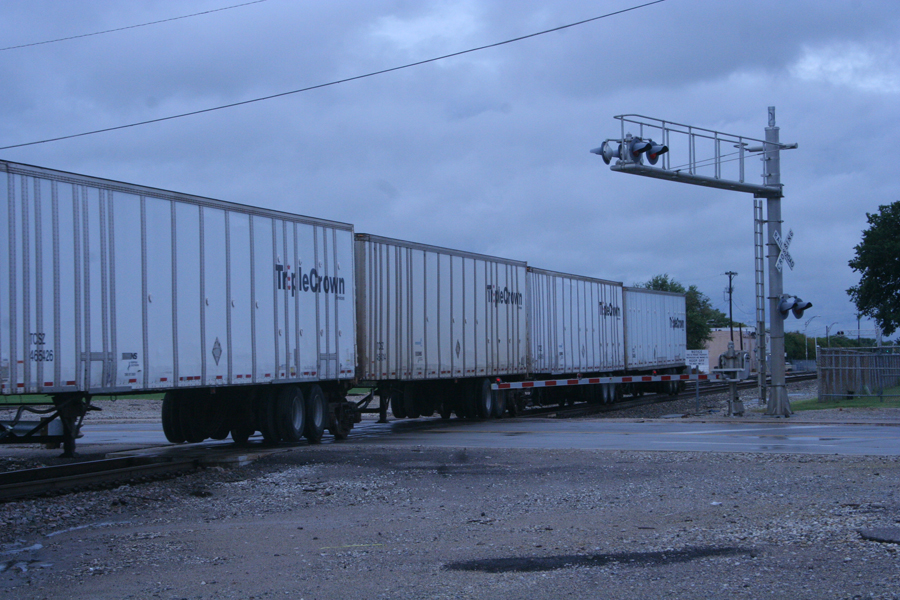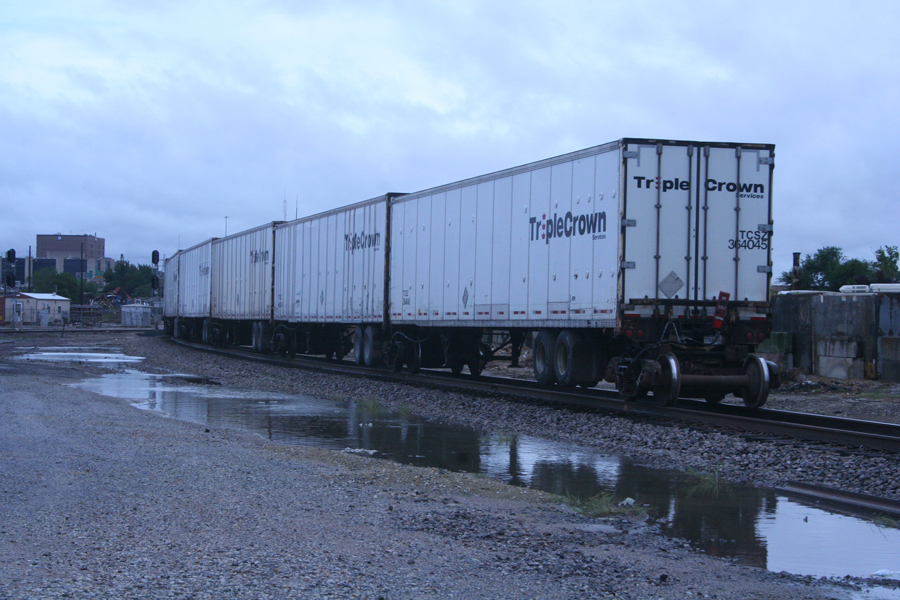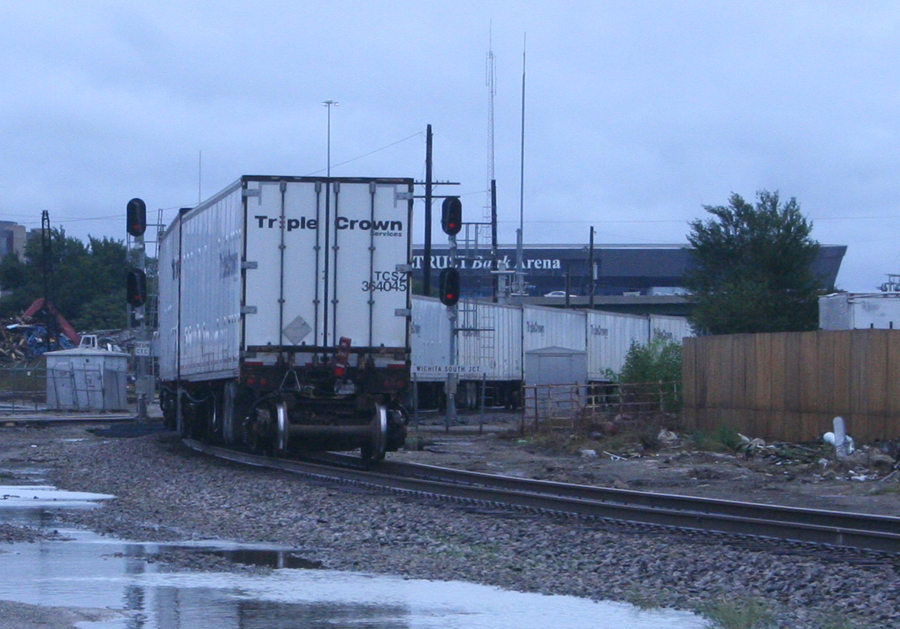 This page was designed and is maintained by Mike Condren.
Earlier issues of Recent Trains are available through the indexes.
If you would like to receive the next issue of Recent Trains,
request that your email address be put on the distribution list
by emailing me at mcondren@cbu.edu.