Chicago Metra

Photos by Mike Condren
Aug. 4, 2007
The first rail action along this former C&NW Overland Route line was this westbound Metra running C&NW style, left hand running. Note in the distance an eastbound.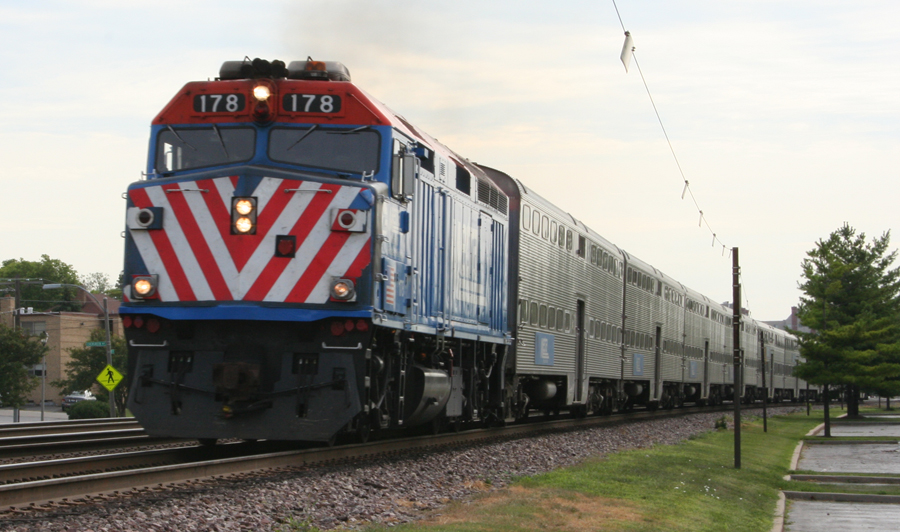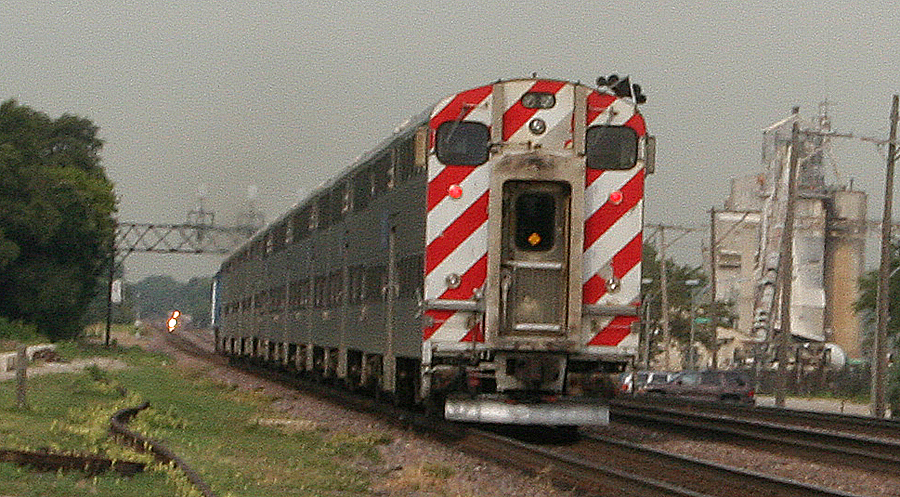 We first see the eastbound Metra with the westbound still in sight. Then we see it rounding the curve towards the Elmhurst depot.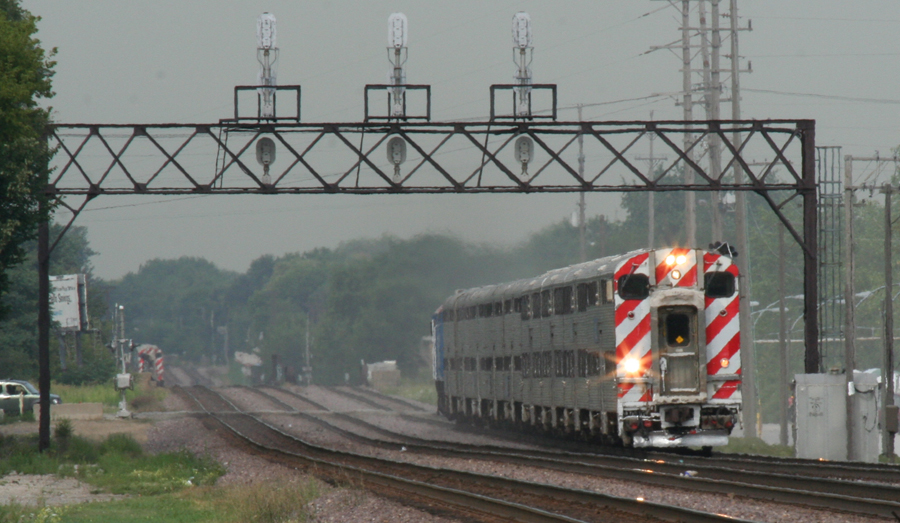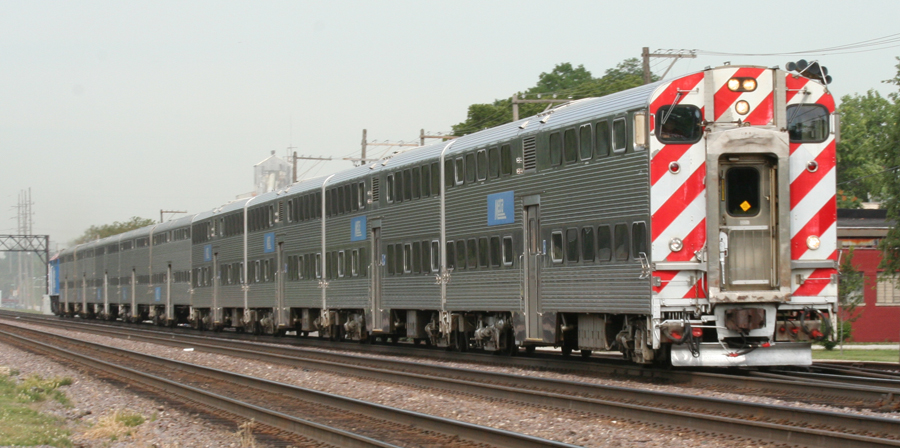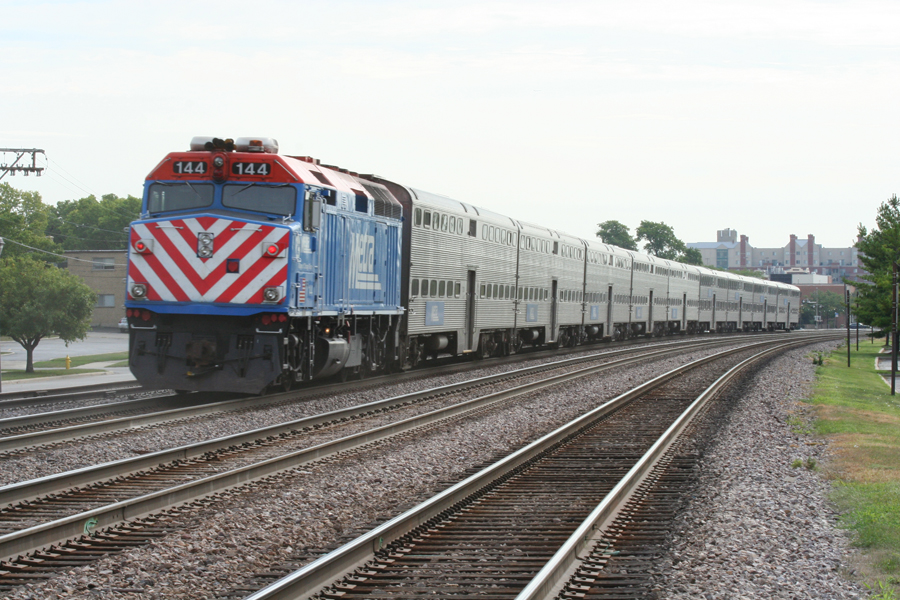 Since I arrived, this equipment has made a round trip to the Chicago and back.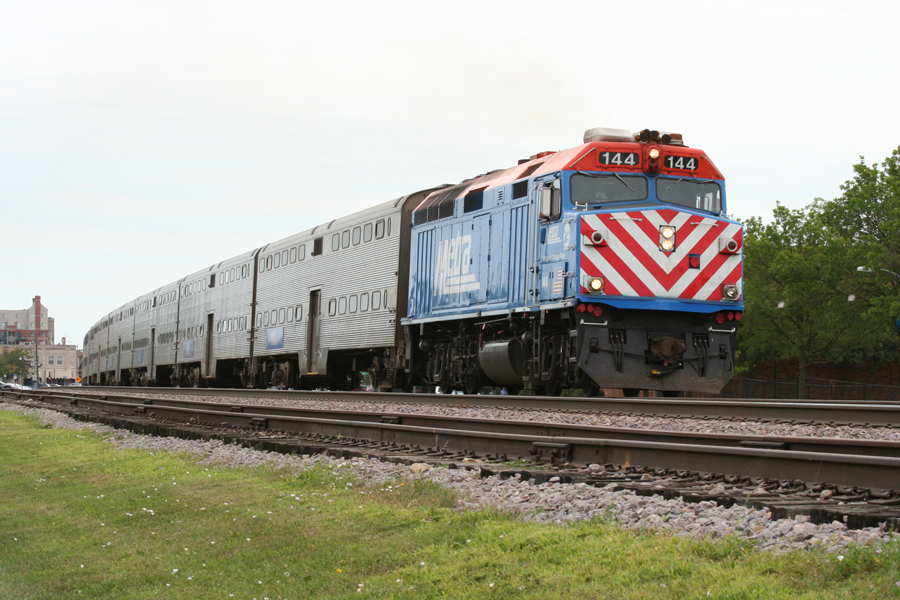 As luck would have it, the first west bound has now returned.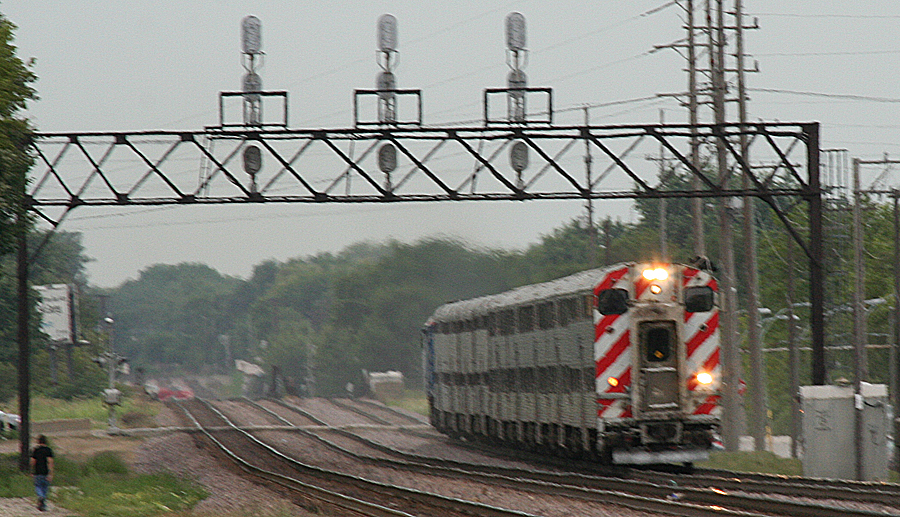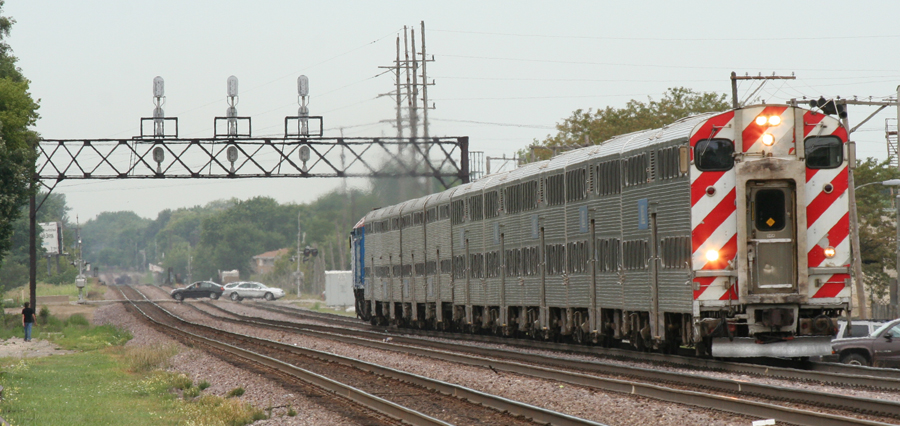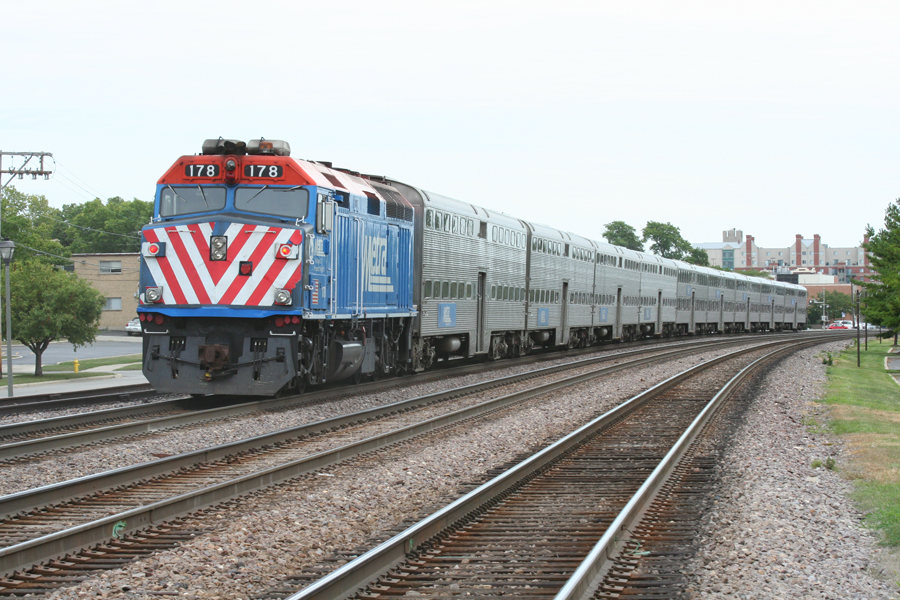 This west bound Metra has just made a stop at the LaGrange Road station.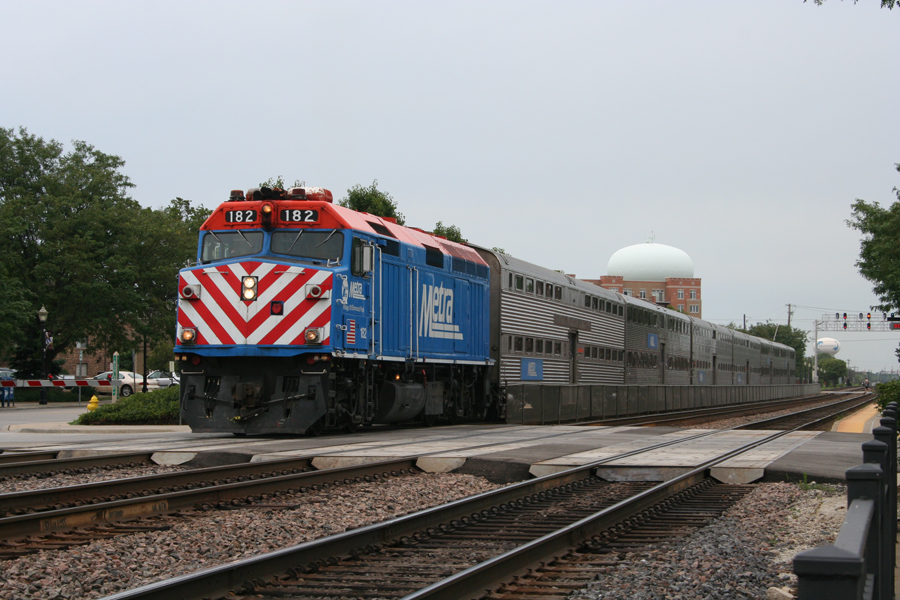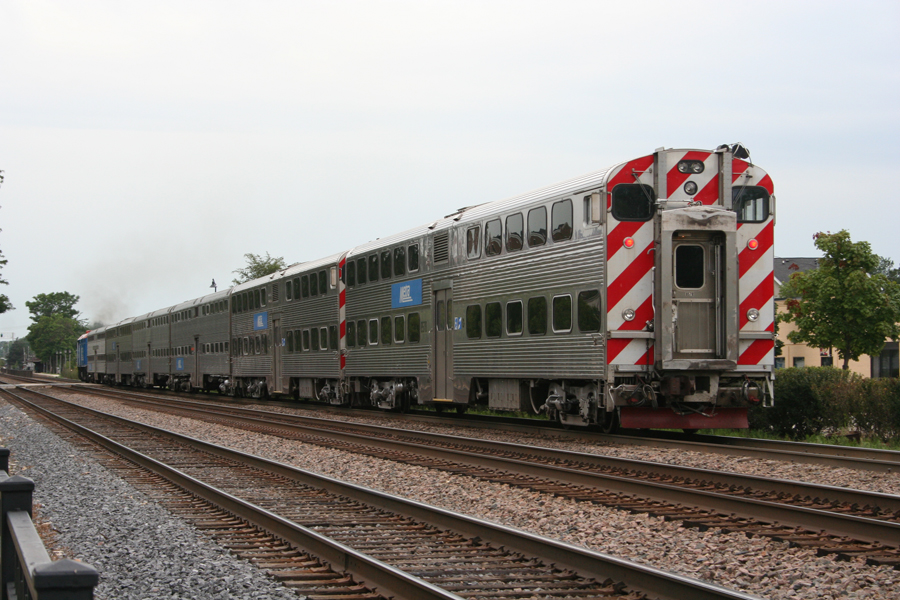 July 19, 2012
We then pass a Metra heading into Union Station.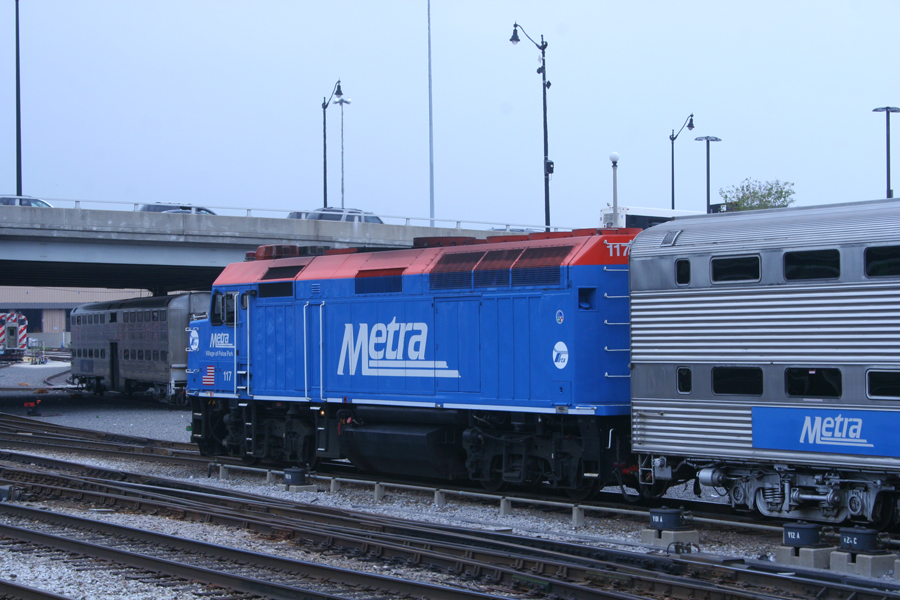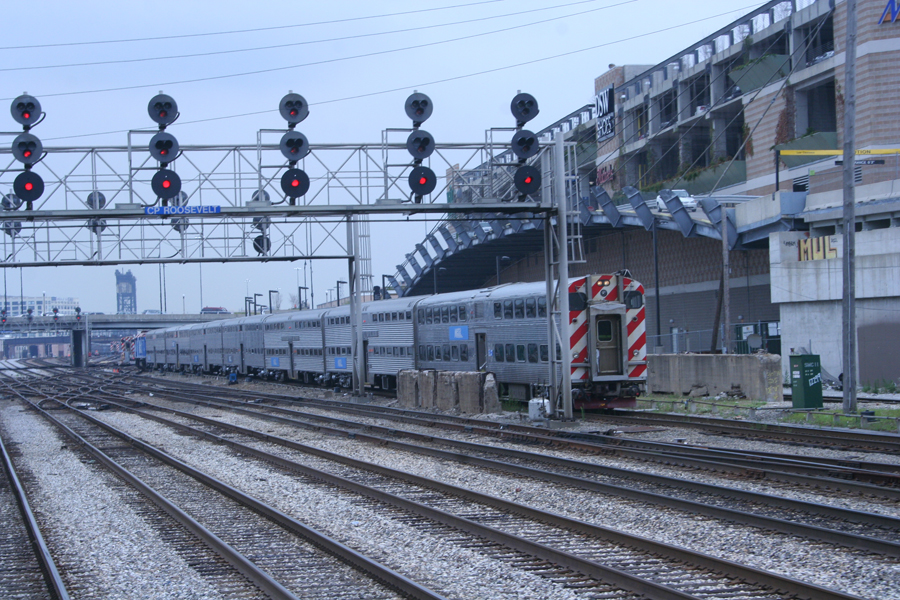 July 21, 2012
The first in-bound was this Metra.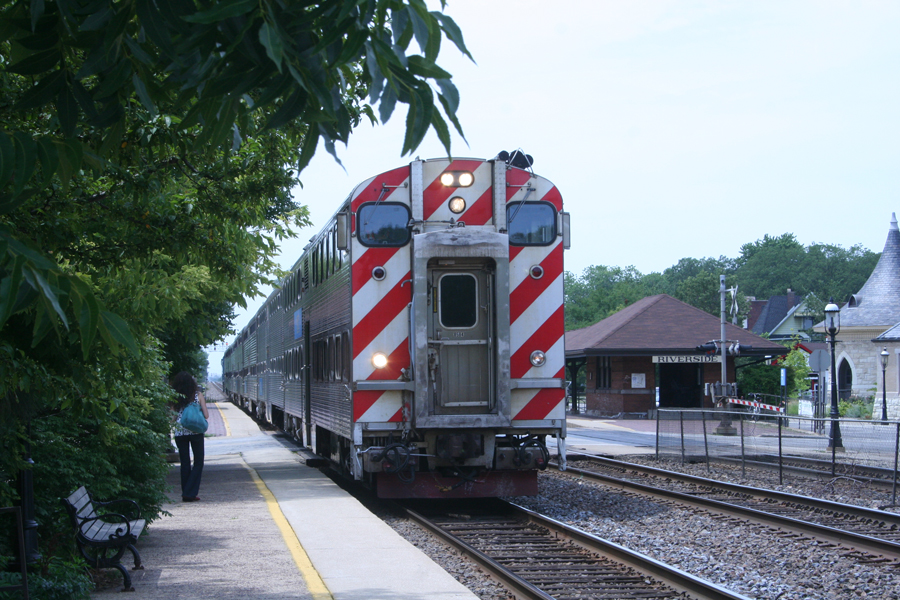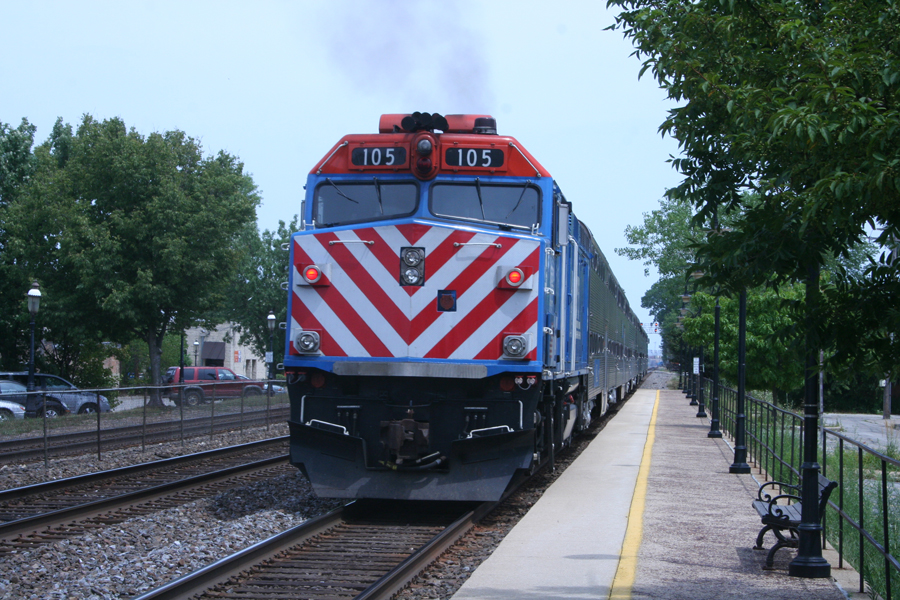 We then see the Metra arriving in the station.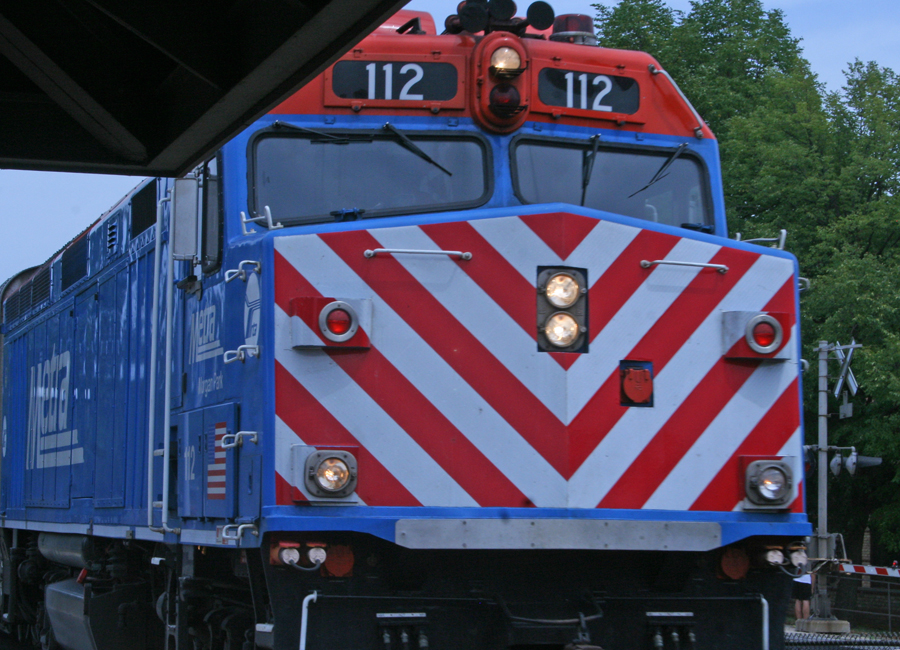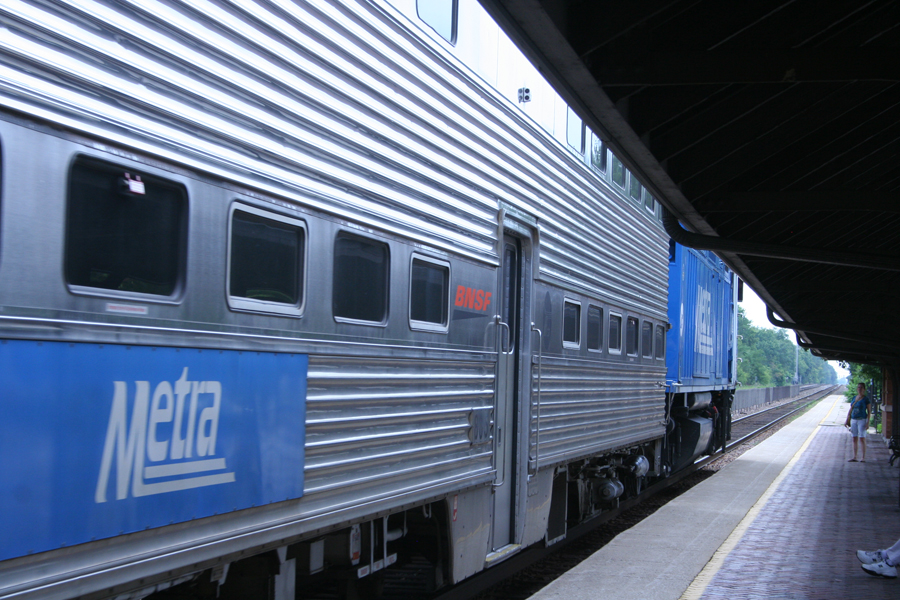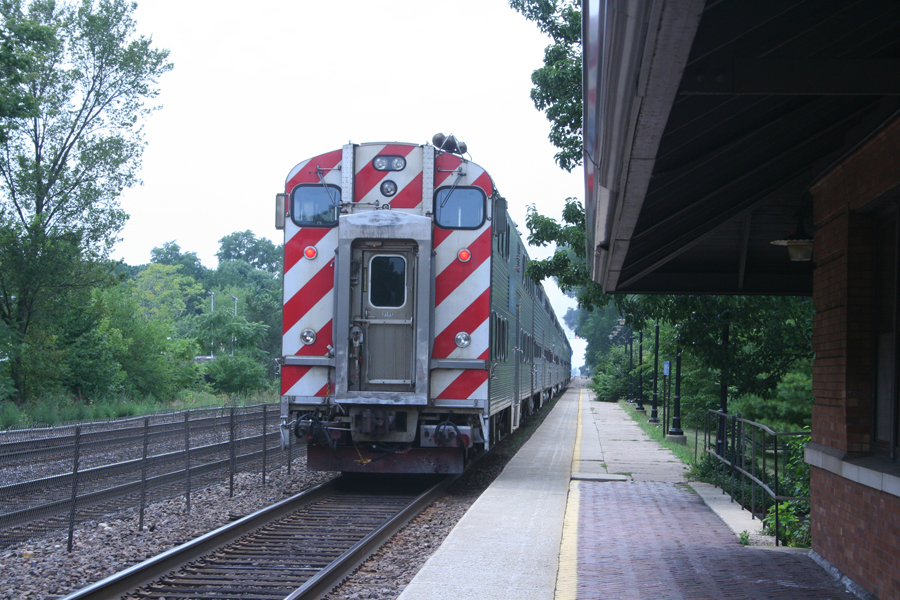 The next train was this inbound Metra.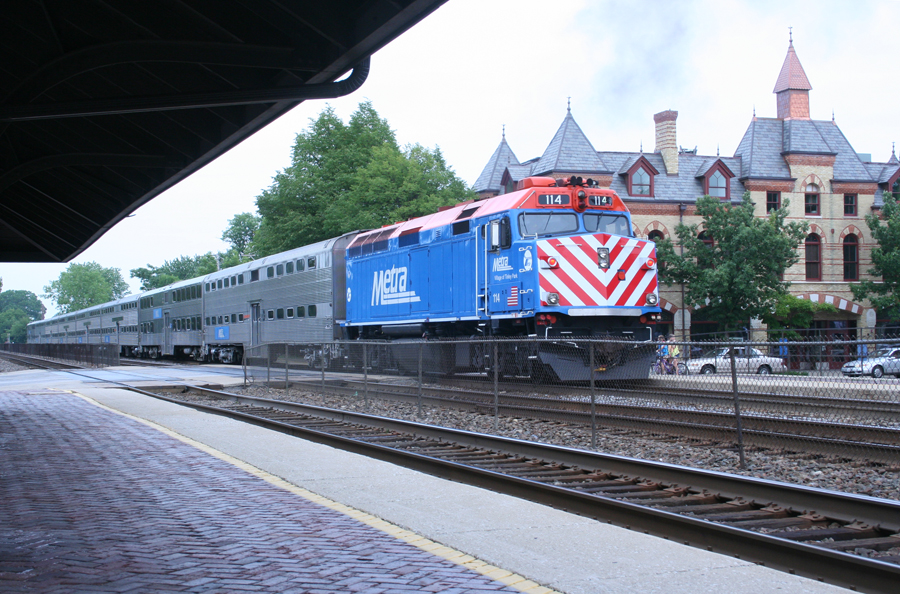 Then I got this westbound Metra. Look carefully in the lower right side of the image, there is a BNSF intermodal on the near track in the distance.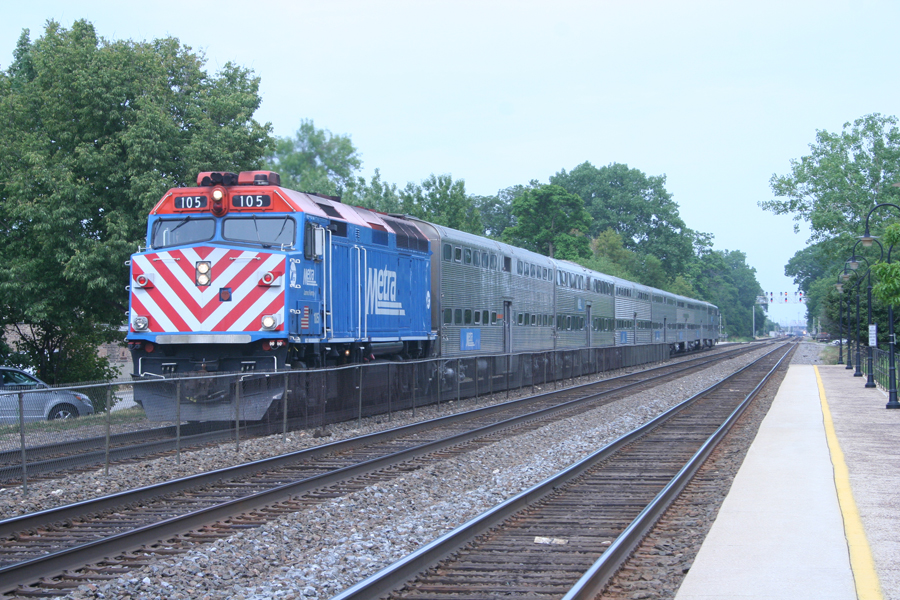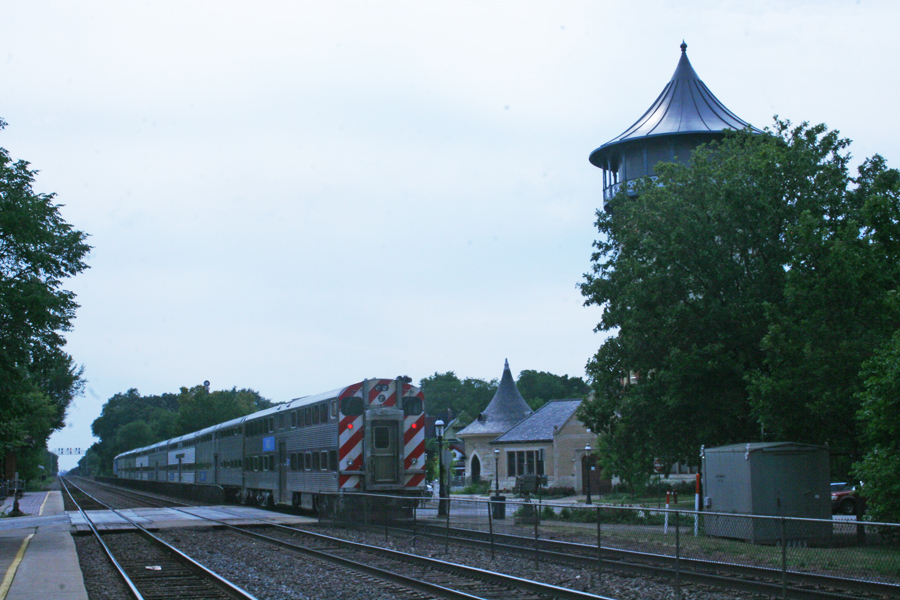 This Metra appeared before the intermodal had disappeared.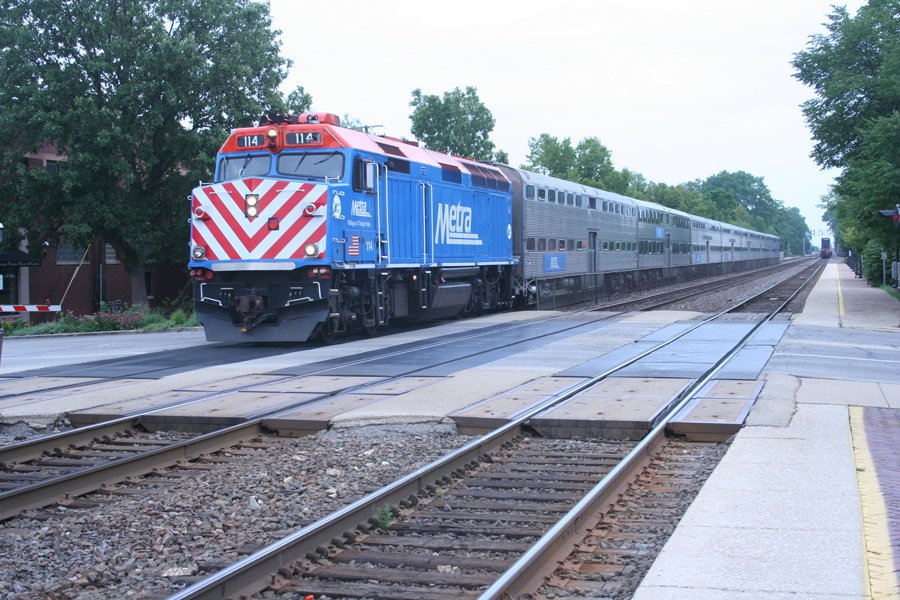 | | |
| --- | --- |
| The water tower is a landmark of Riverside. BNSF decorated cars are landmarks of the "triple track" service. | |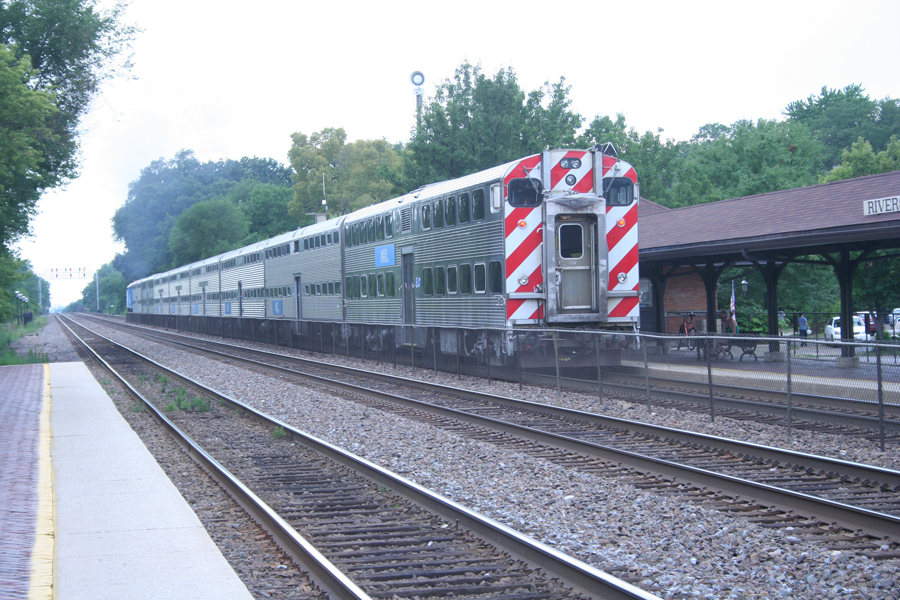 Here is my train. I spent 4 hours in Riverside. During that time, I shot 22 trains, twice the sequences had 3 trains showing,6 times there were 2 trains showing.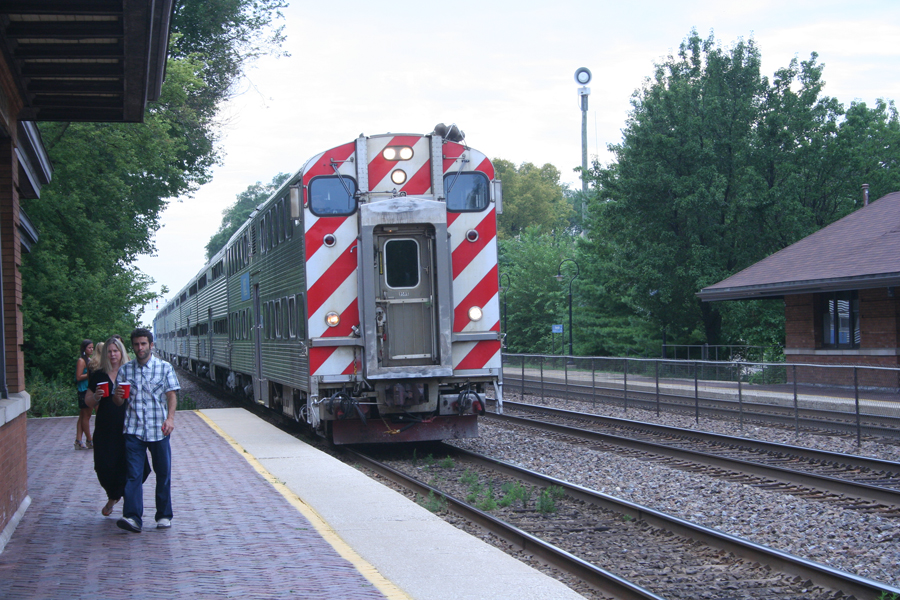 March 16, 2015
The eastbound Metra was led by #112.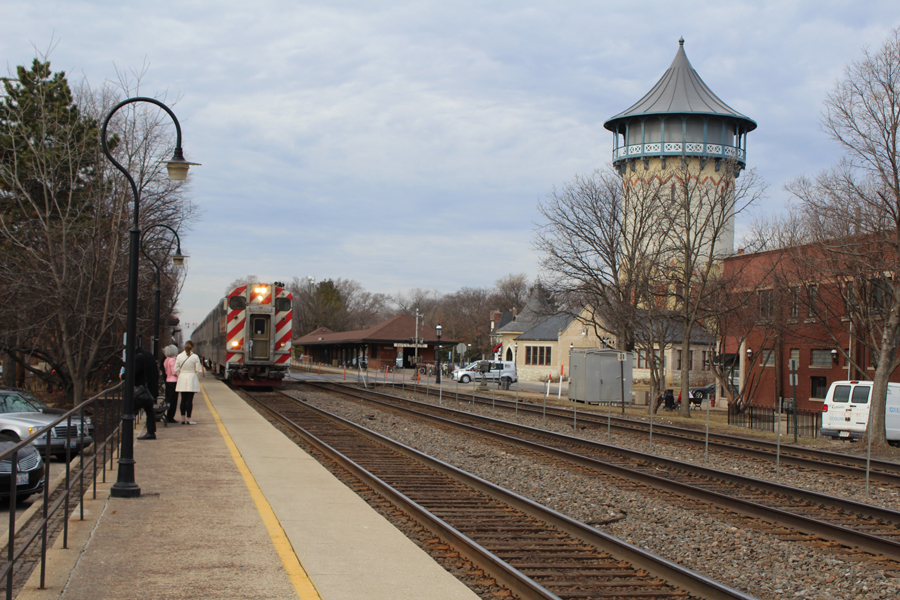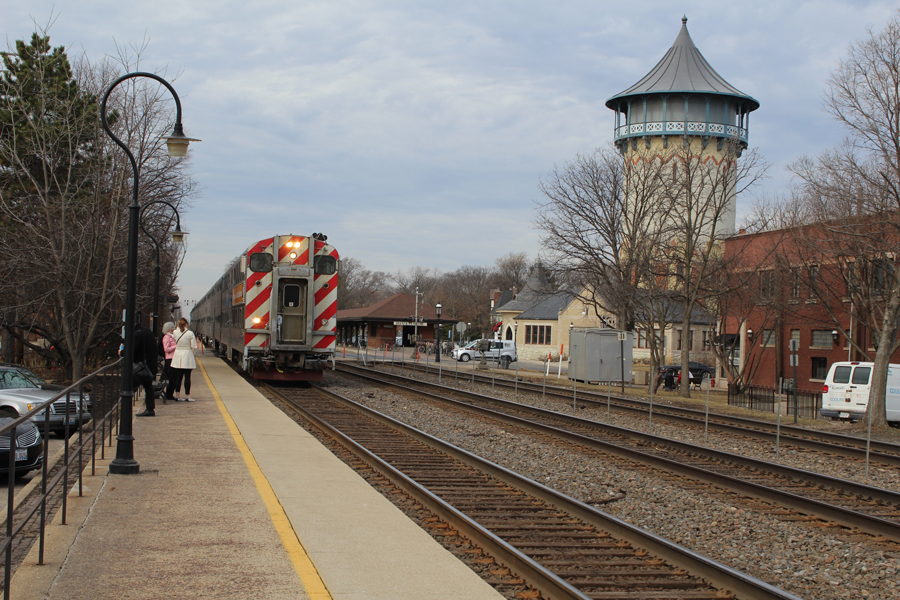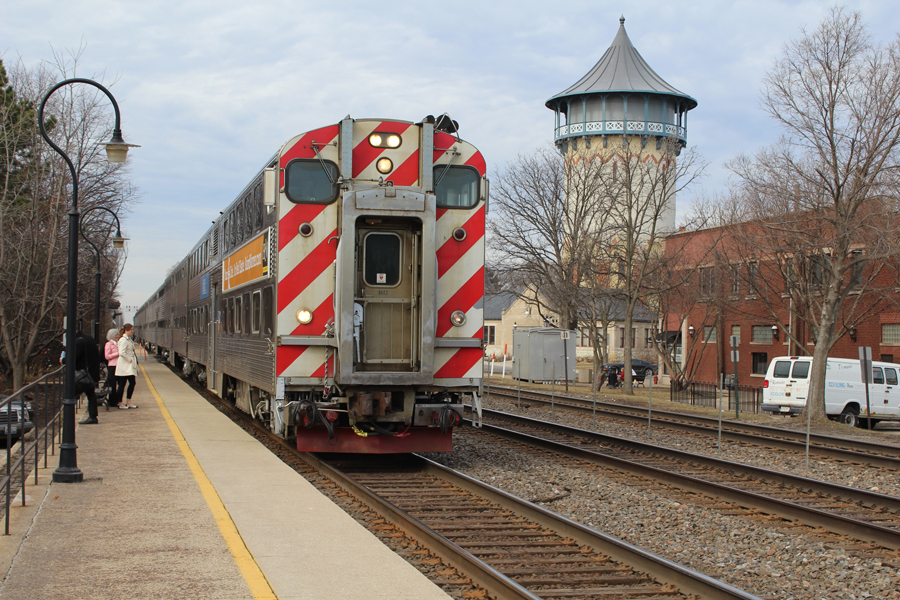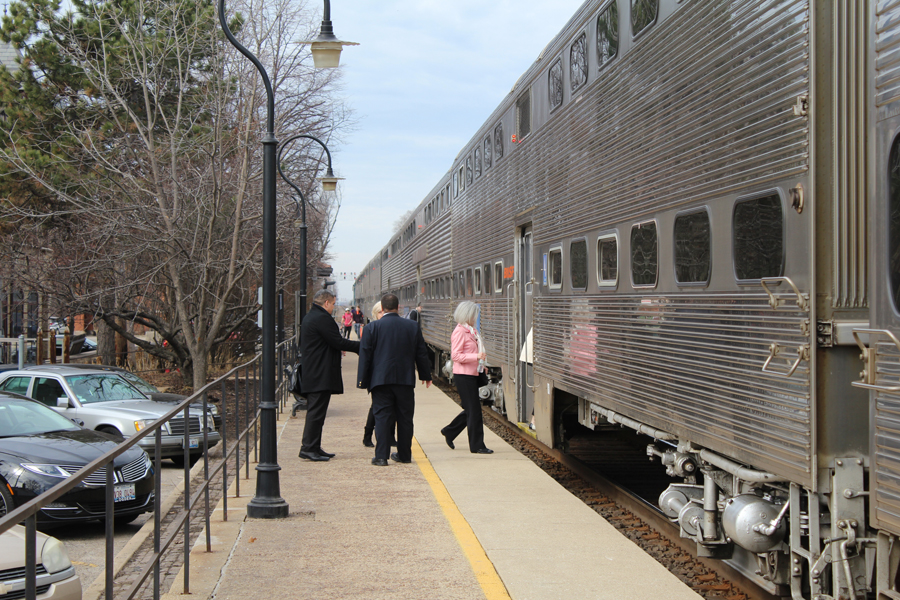 | | |
| --- | --- |
| The train is then ready to depart. | |
After returning to Chicago, I shot this photo of a Metra train leaving North Western station for the line along the Kennedy Expressway.
This Metra train is seen leaving North Western station for the line out toward Elmhurst.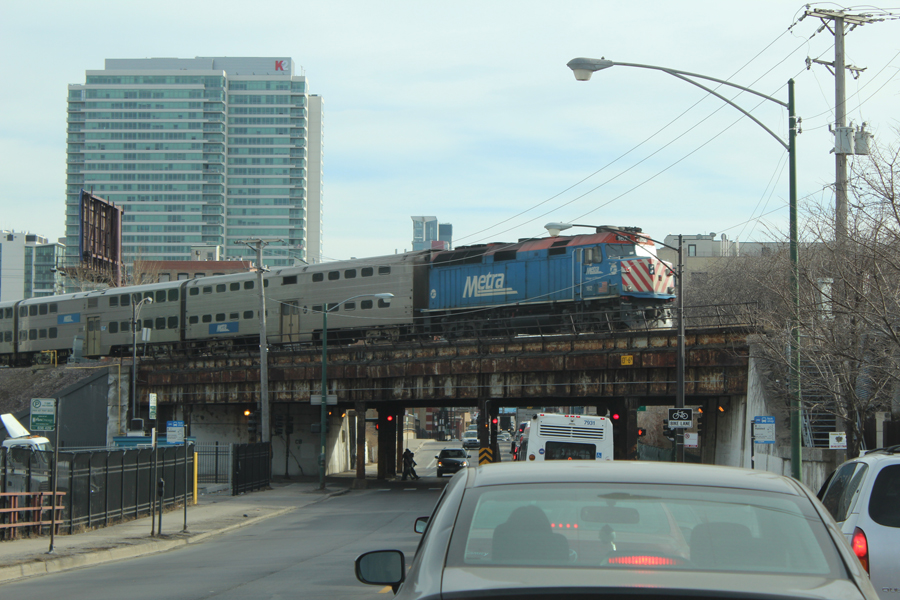 This Metra train is on the line out of the north end of Union Station.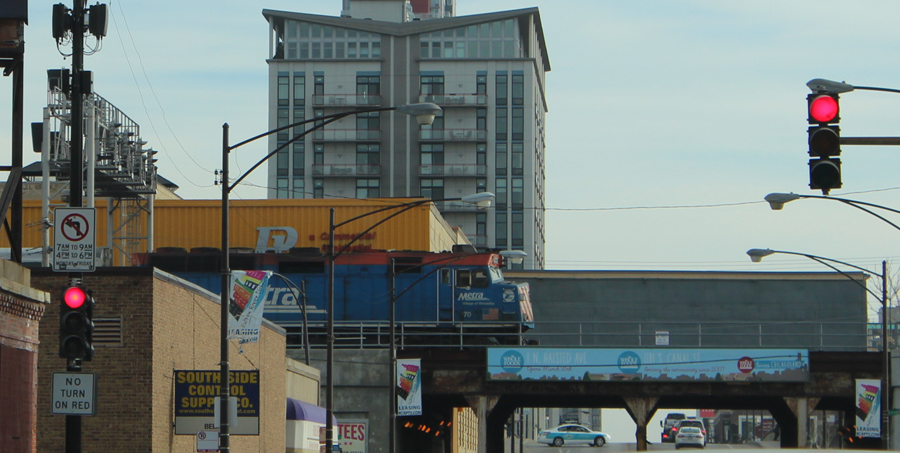 I got at track level for the north Union Station tracks at Carpenter Street. This was my first Metra train there.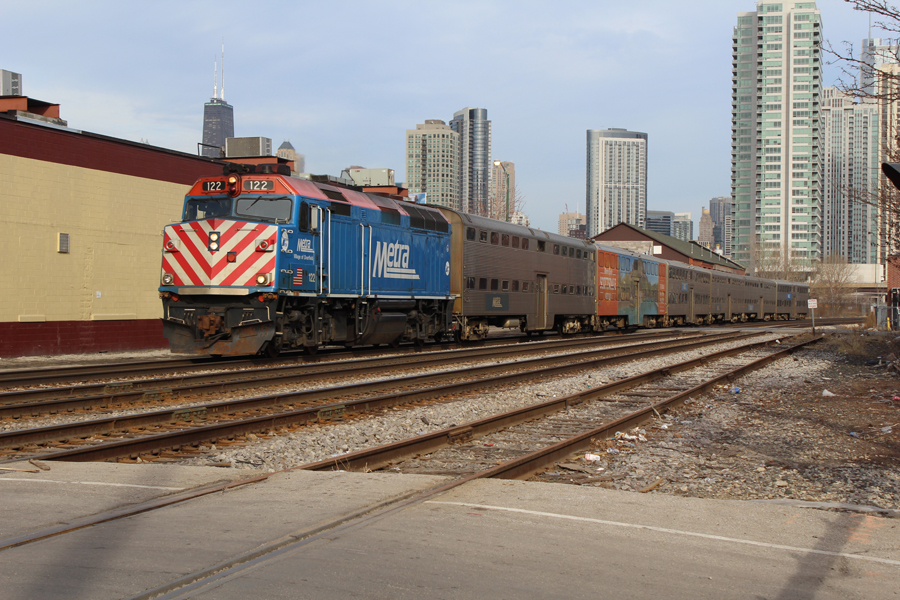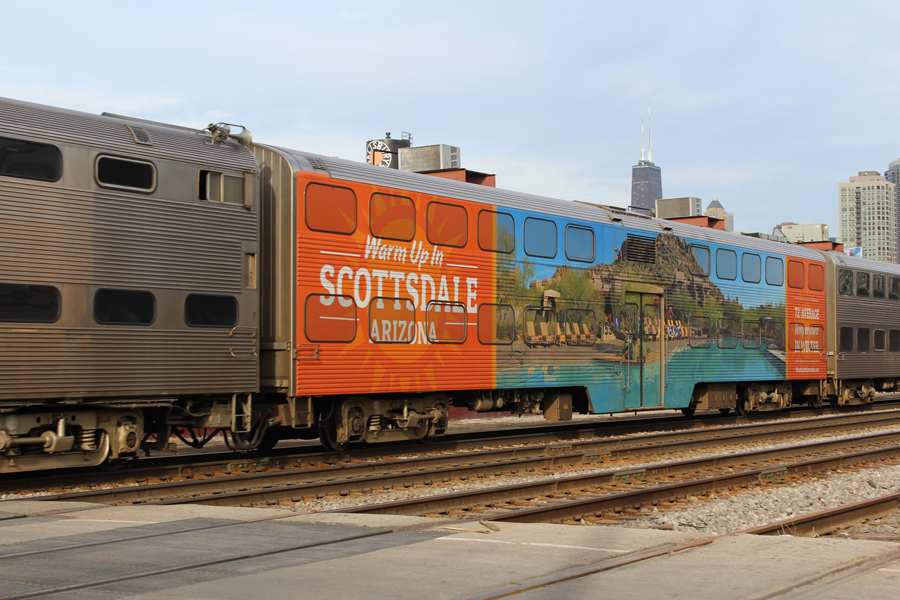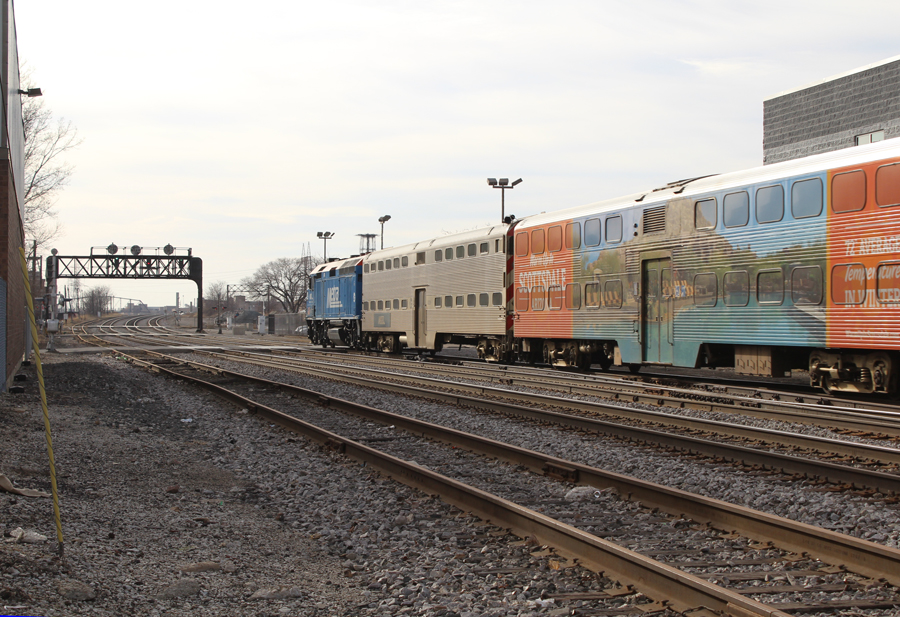 The next train was an inbound Metra.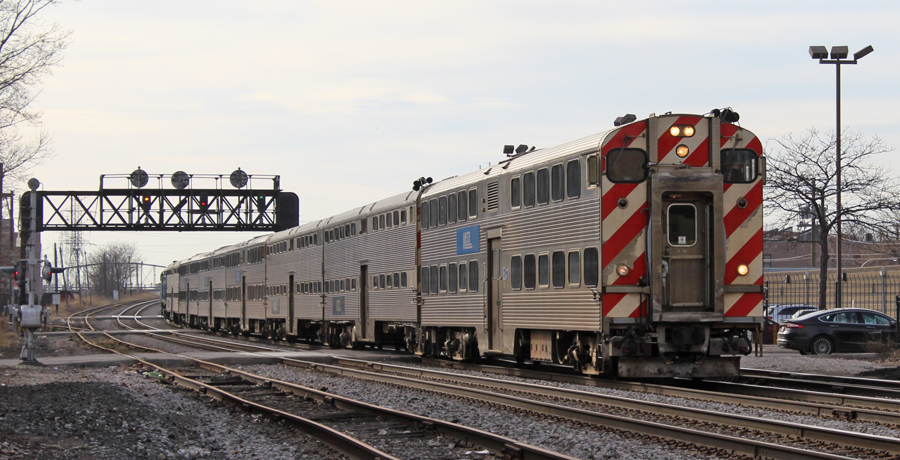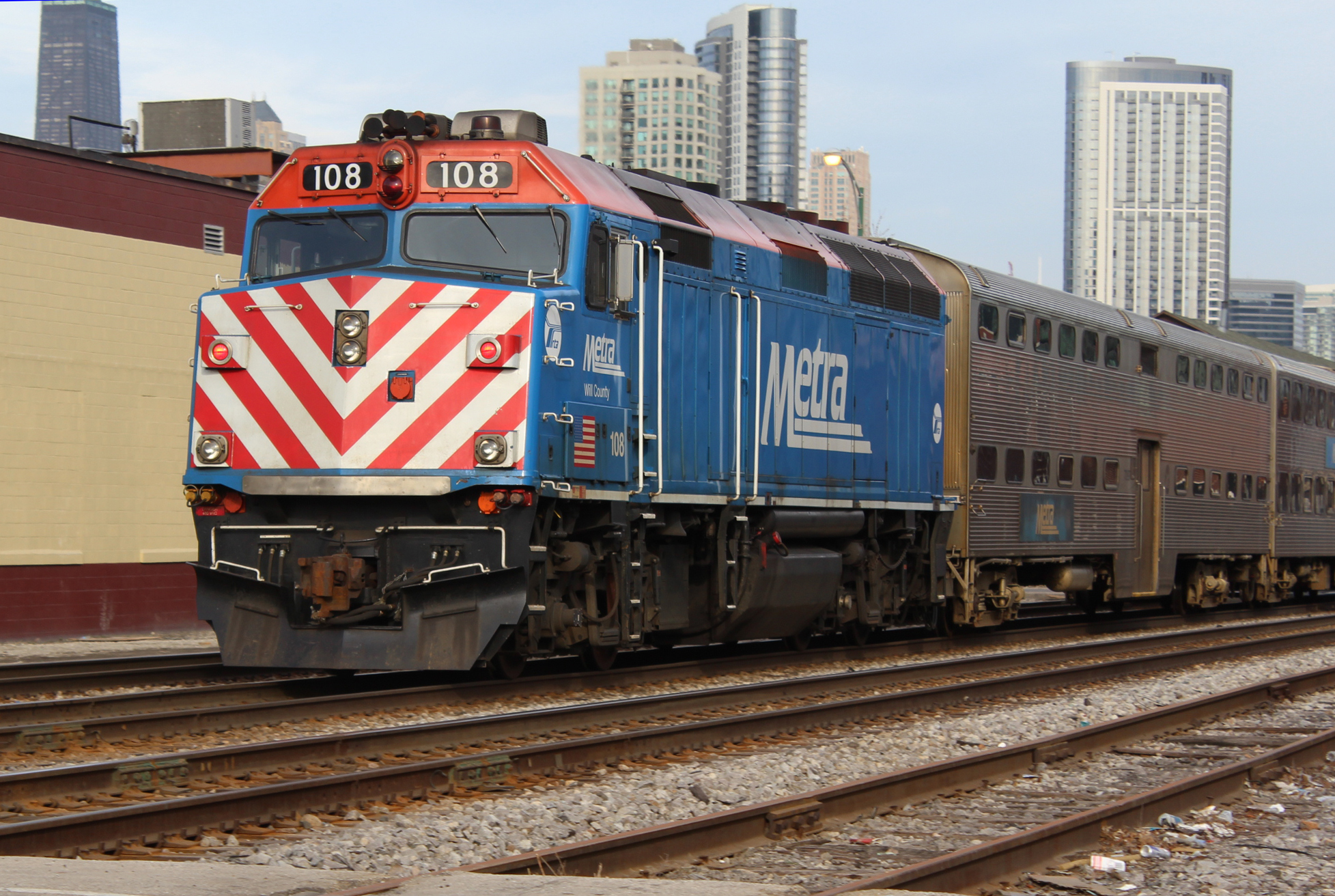 Next came this outbound Metra.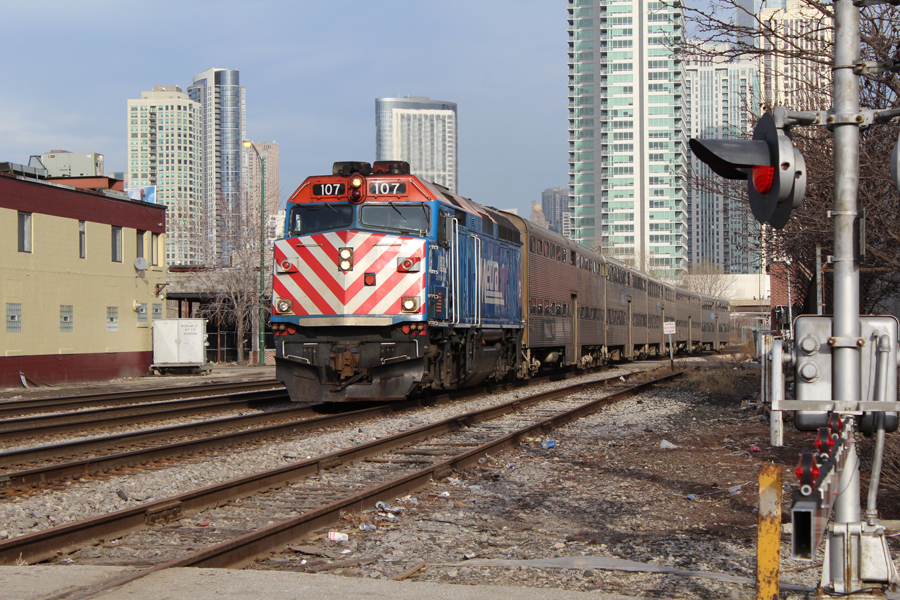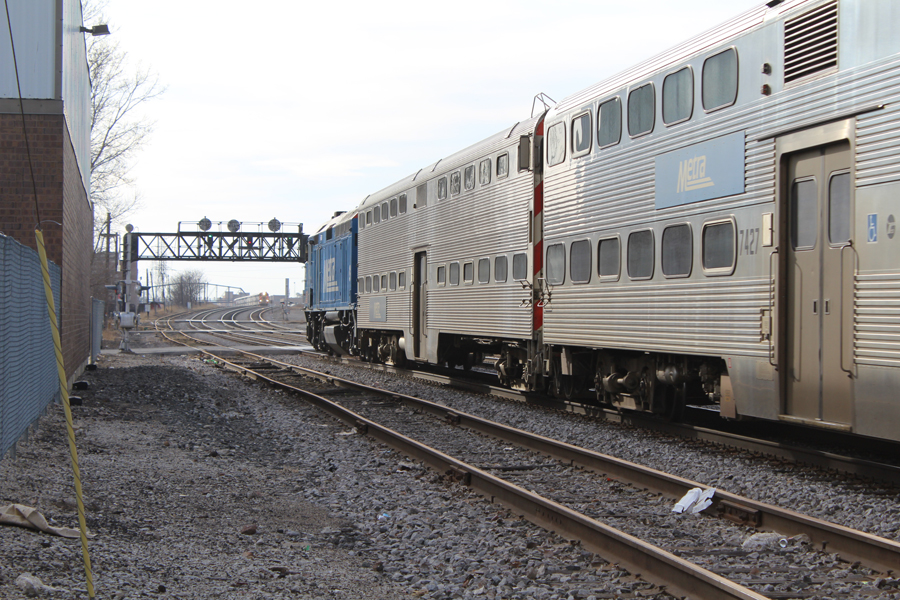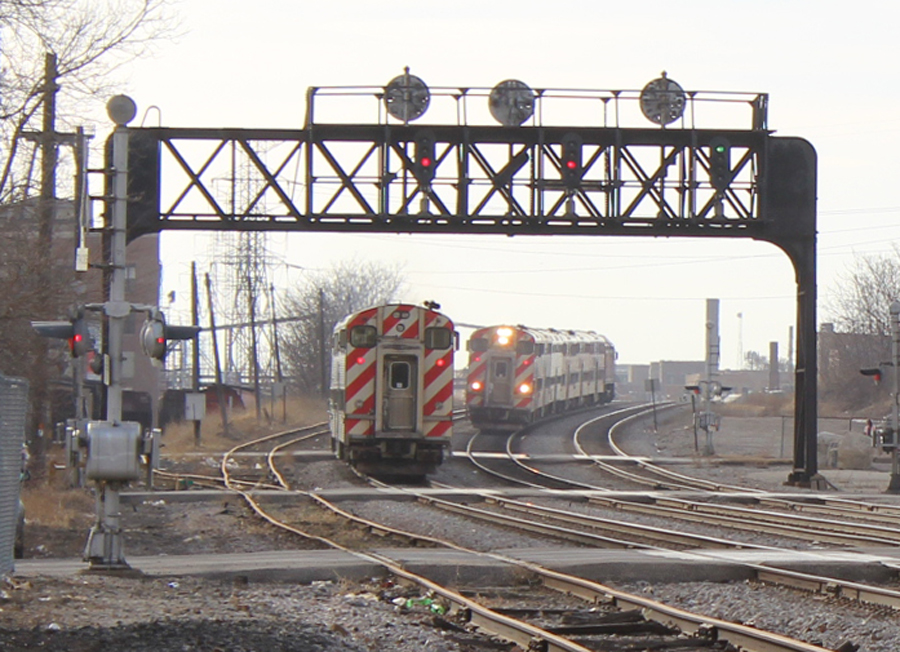 This train is on the Metra line toward Elmhurst on the former C&NW.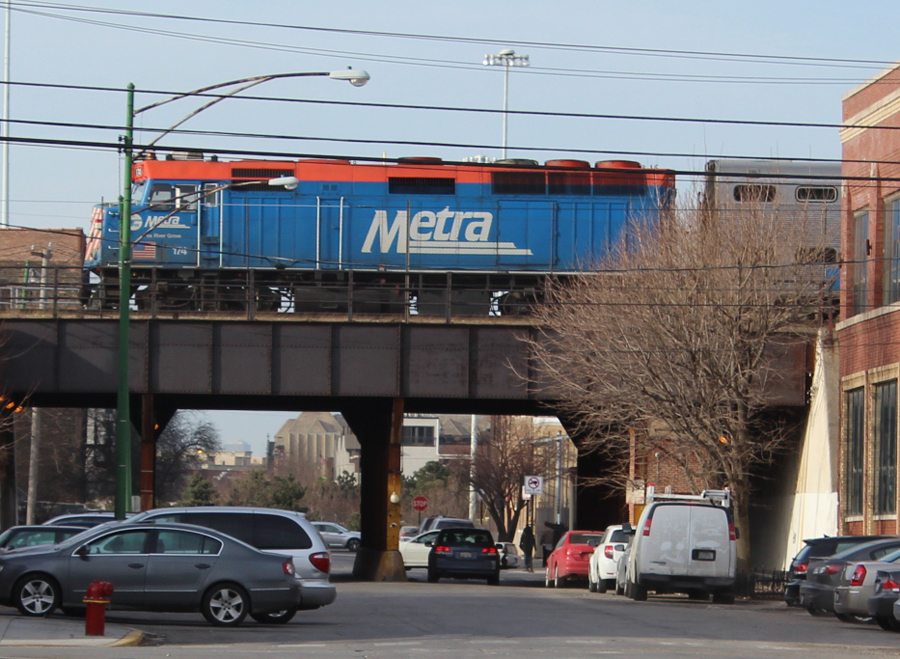 March 18, 2015
The inbound Metra for which I have been waiting is now in view beyond the girders for the overpass over Irving Park.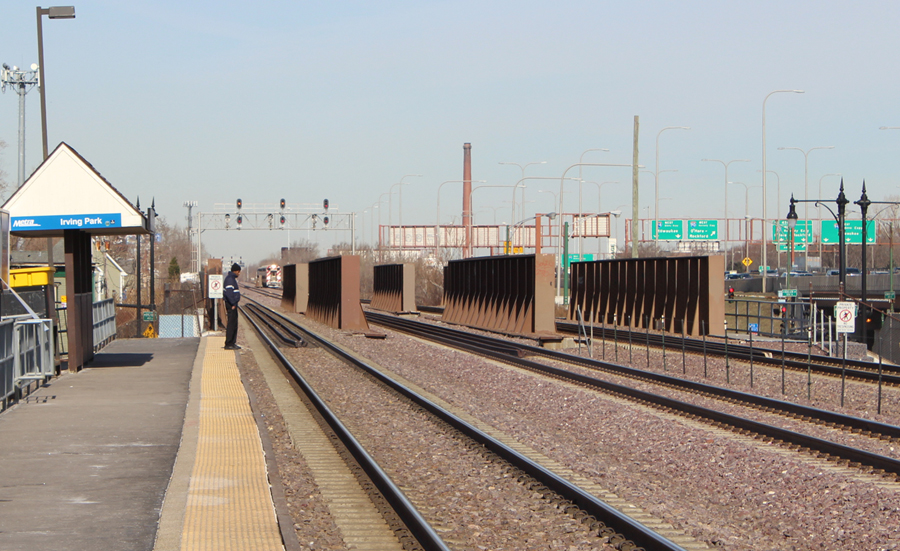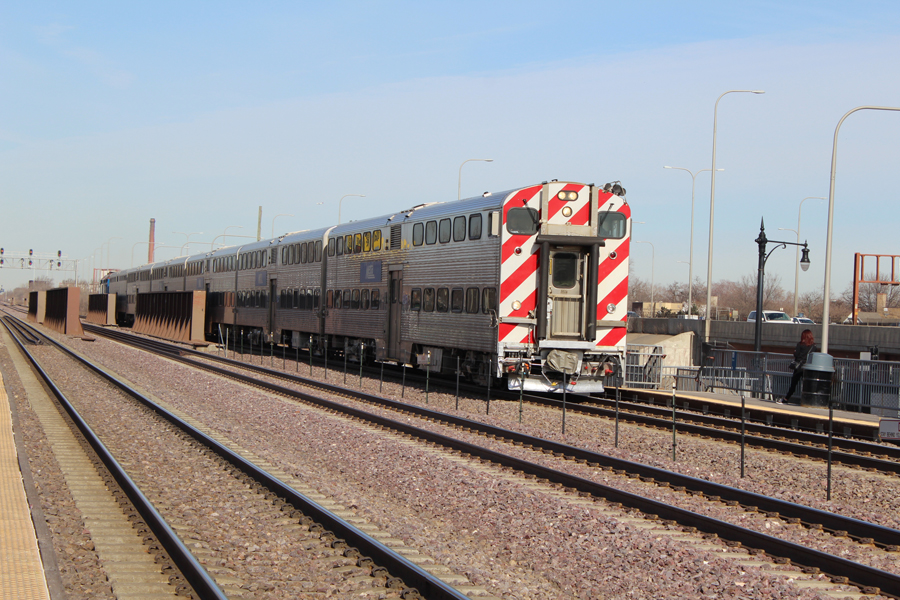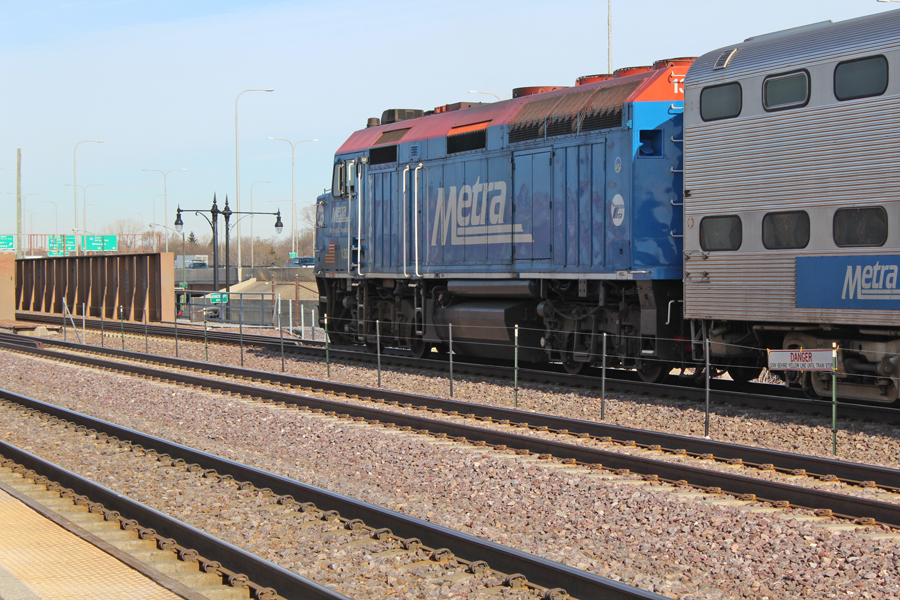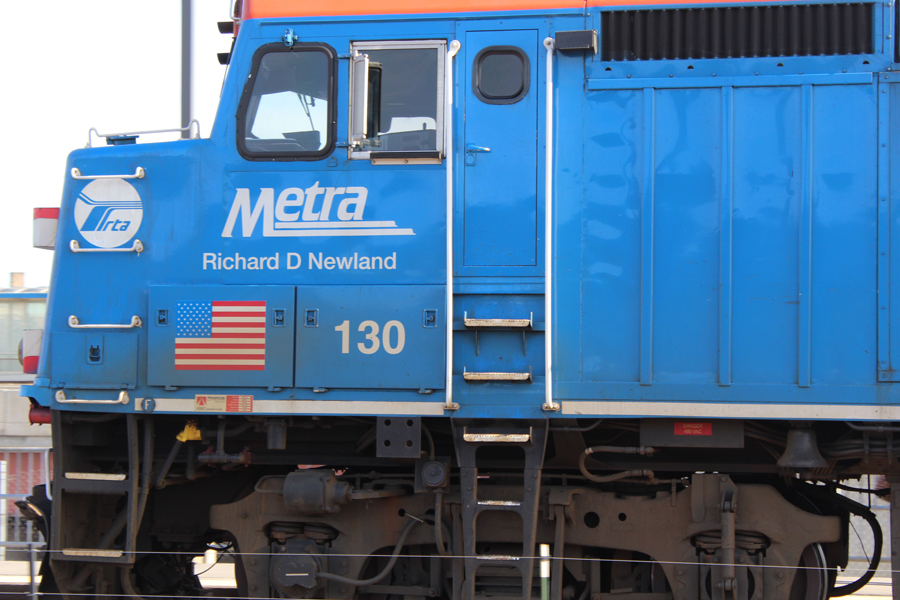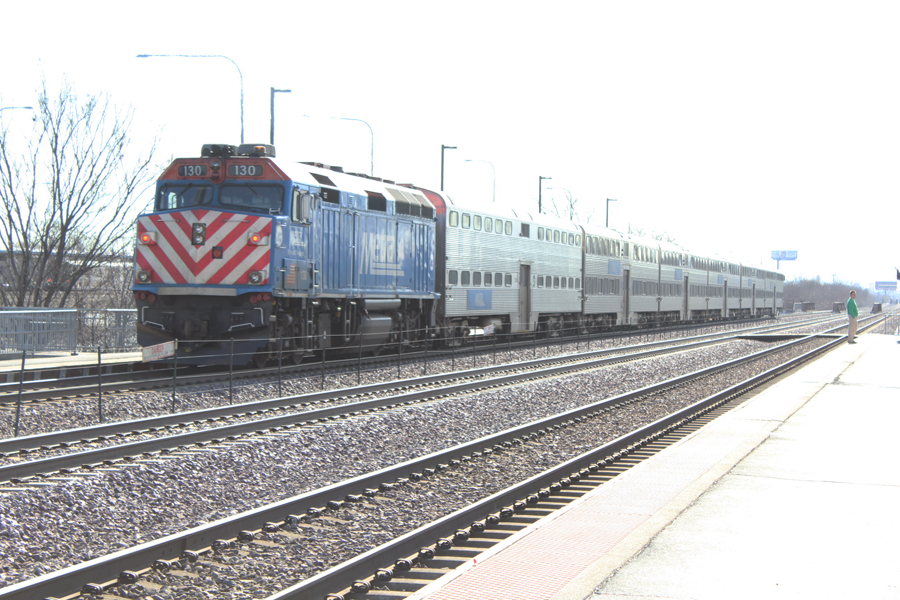 Here is yet another outbound Metra train leaving the north end of Union Station.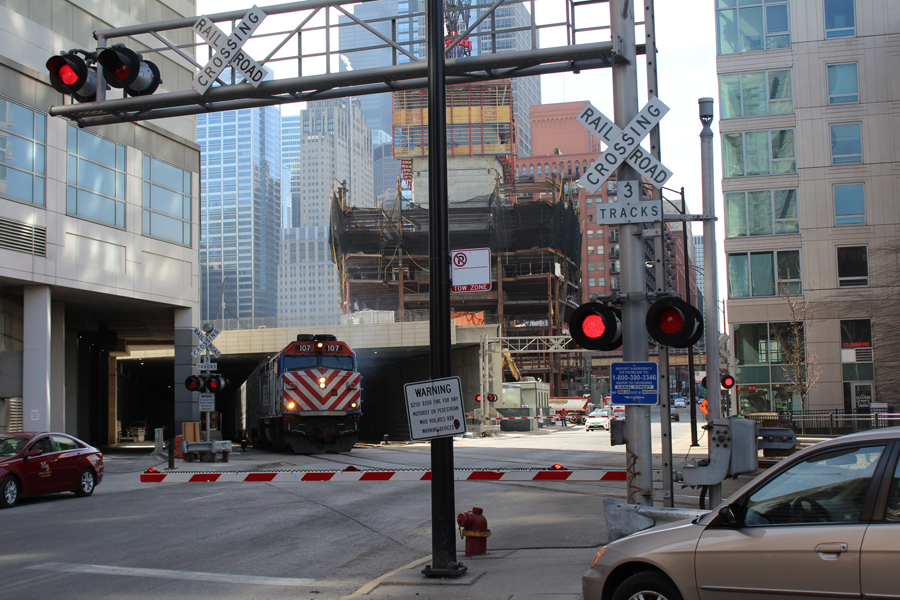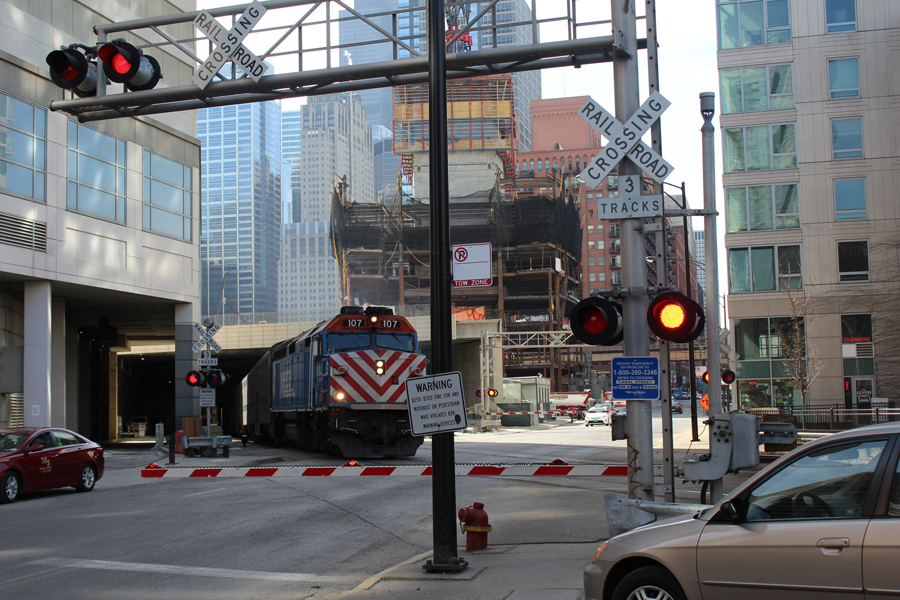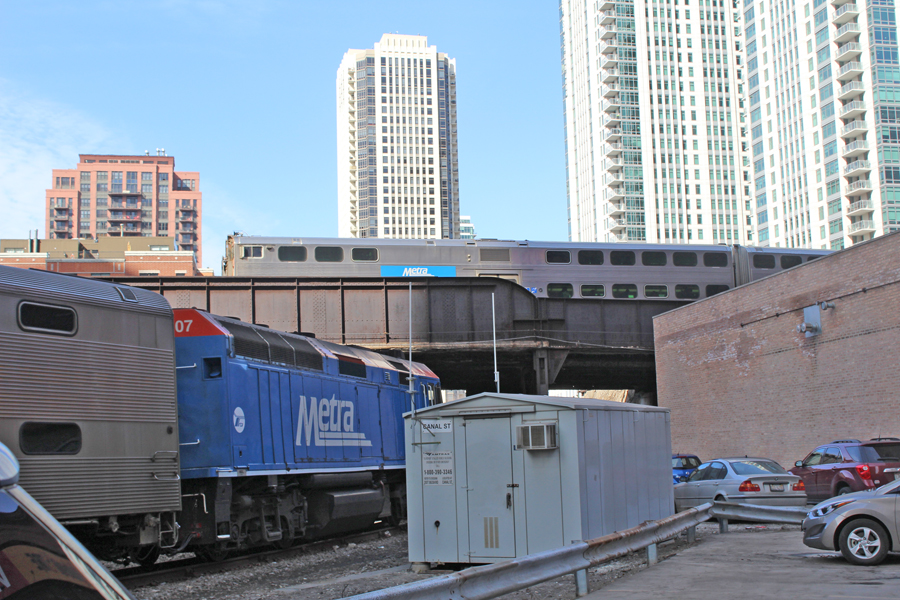 This inbound Metra train is seen at CP Morgan.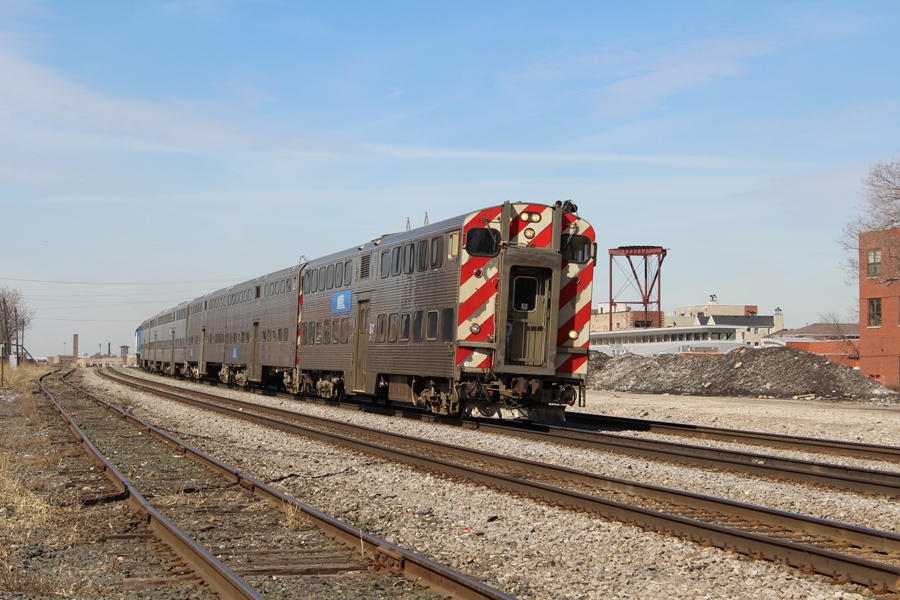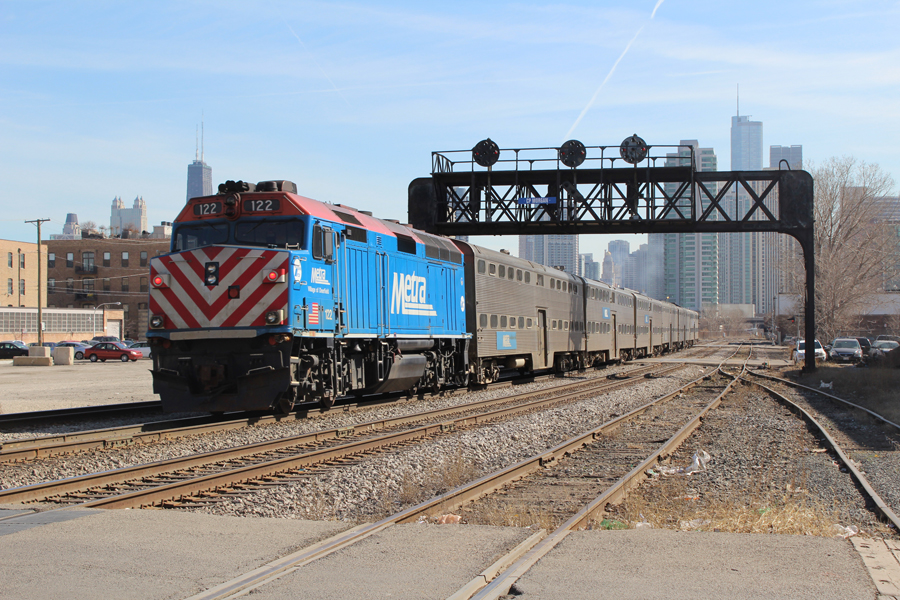 This Metra inbound is seen at CP Morgan.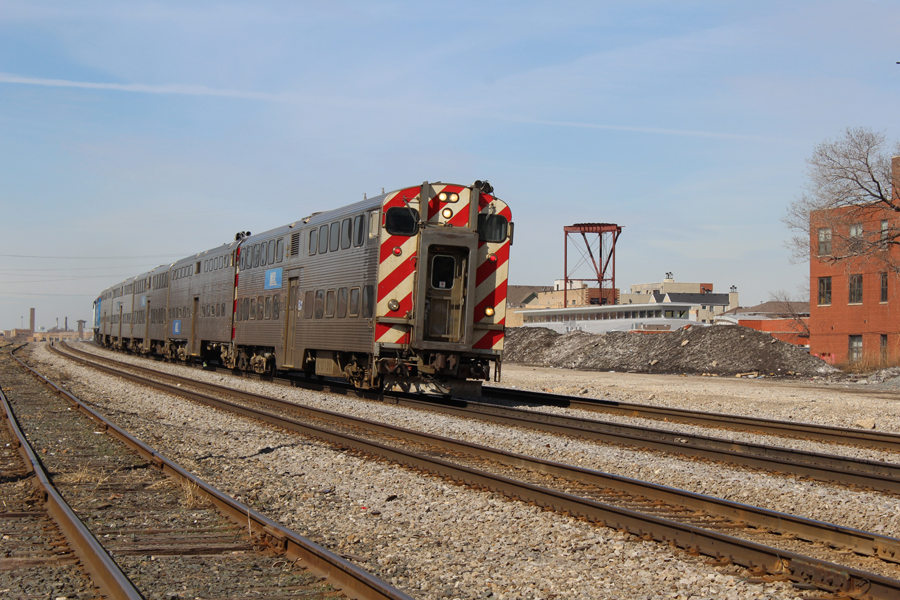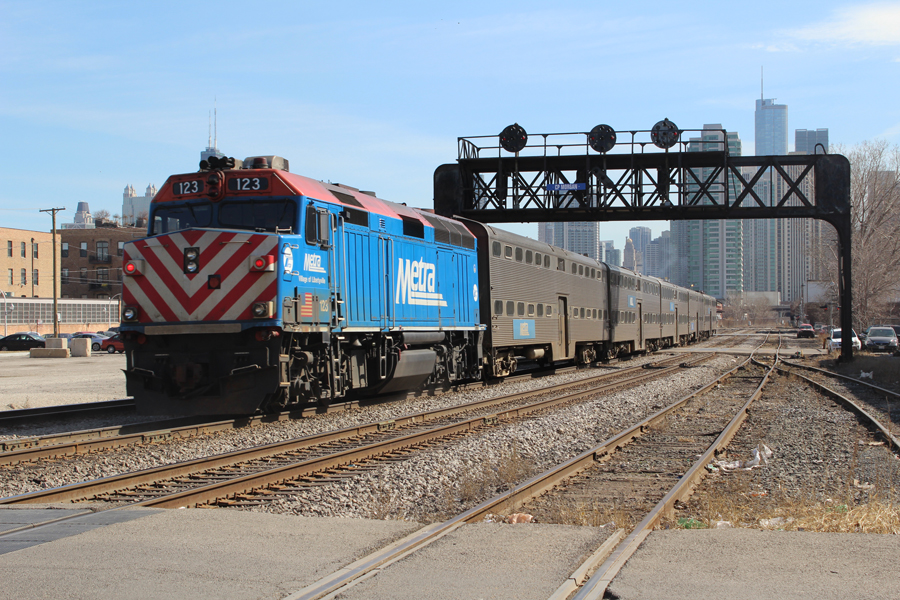 An outbound Metra is seen through the CP Morgan signal bridge.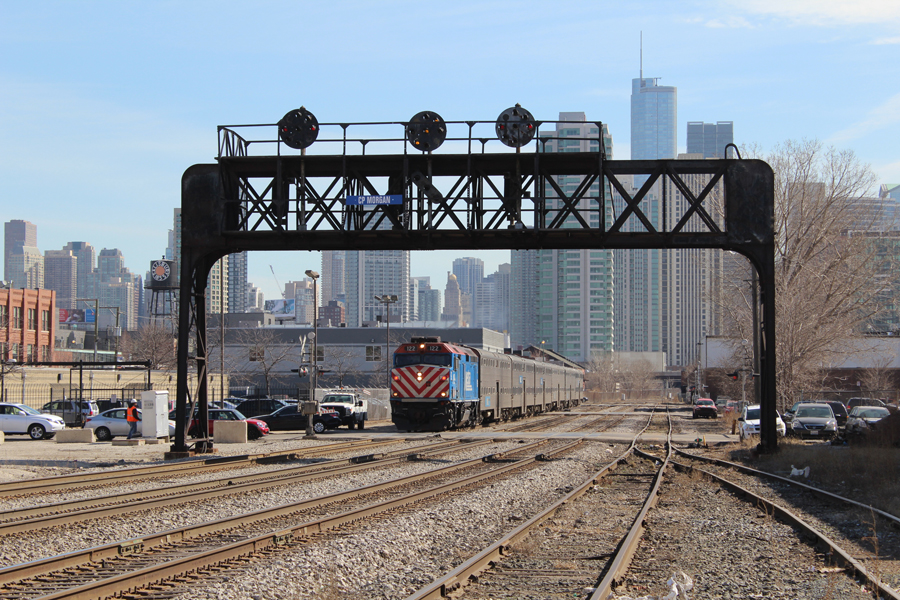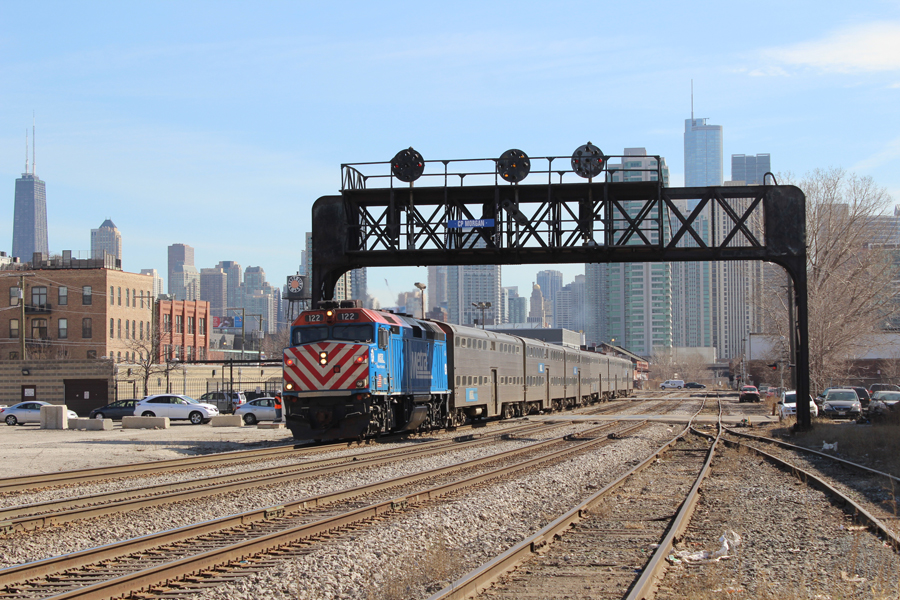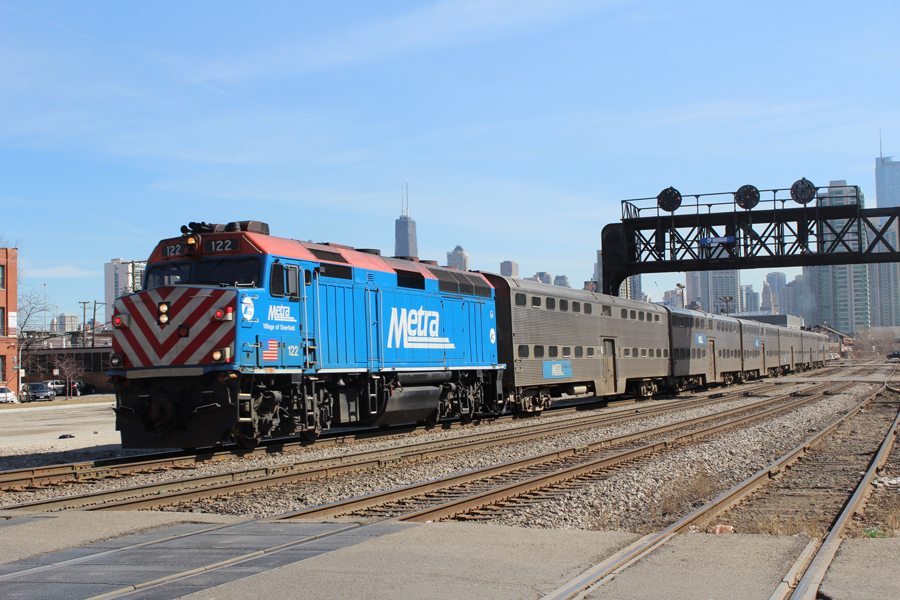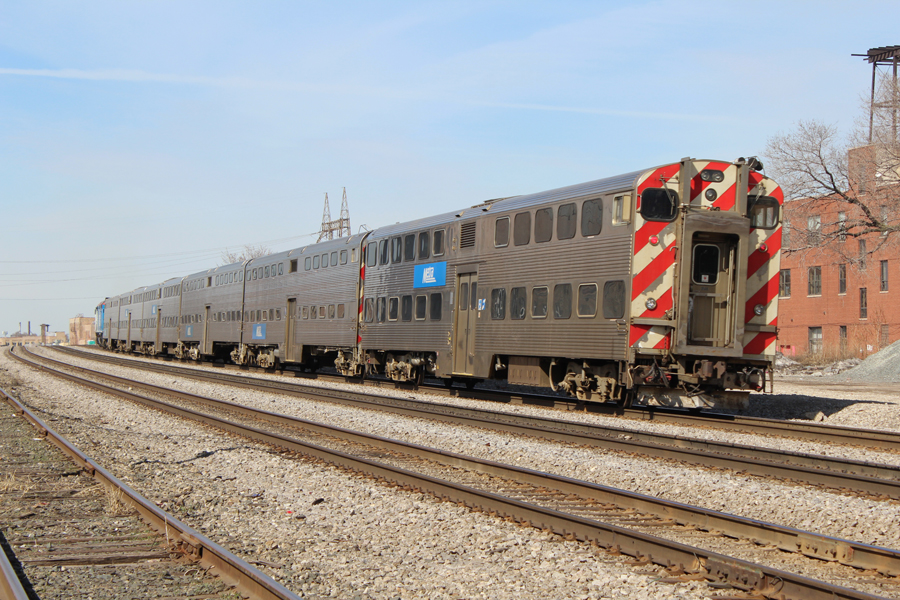 Another inbound Metra is passing CP Morgan.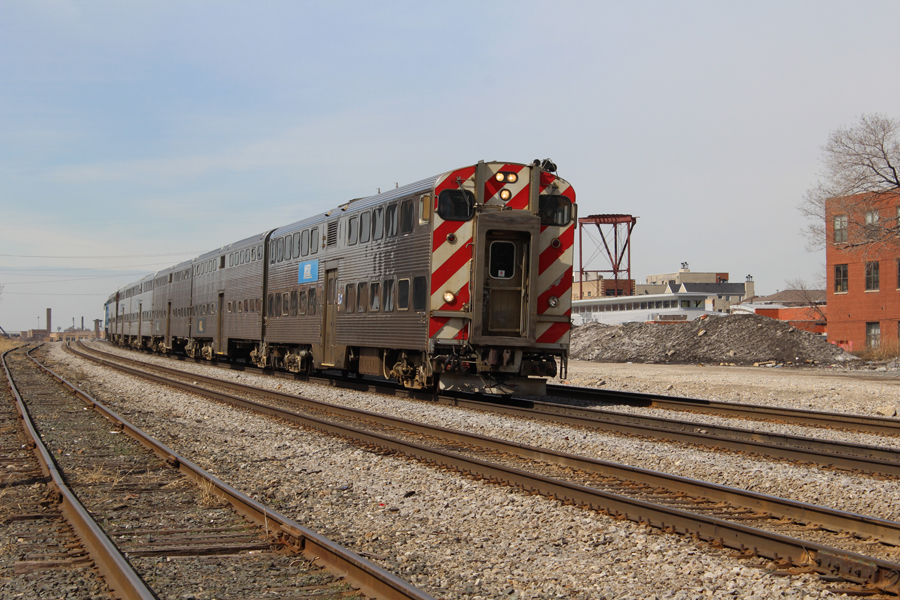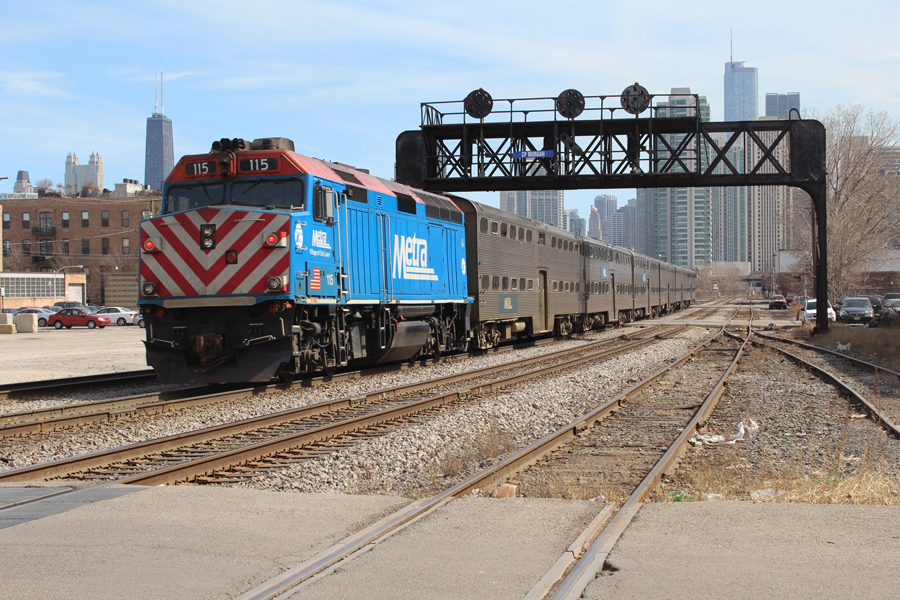 Yet another outbound Metra at CP Morgan.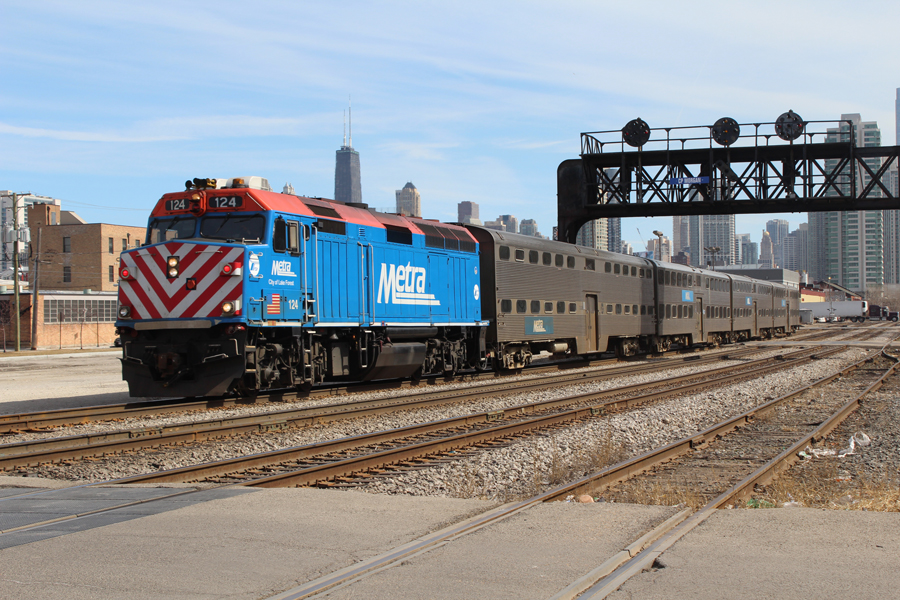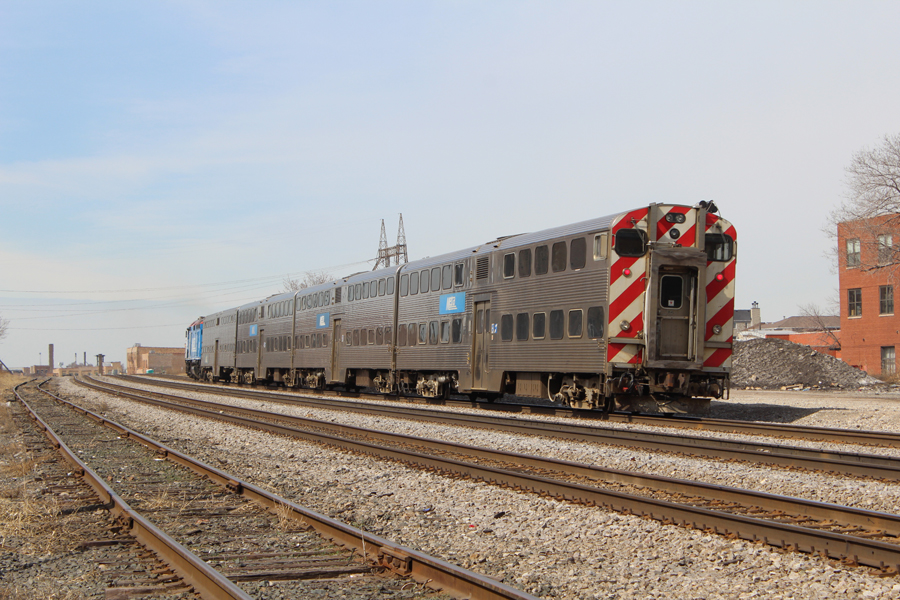 This page was designed and is maintained by Mike Condren
mcondren@cbu.edu.