Chicago Metra

Photos by Mike Condren
March 25, 2007
While waiting for a southbound to McCormick's Place and the National American Chemical Society meeting, this inbound train approaches Van Buren Street Station.
After the meeting, I awaited this train at McCormick Place to ride back down time.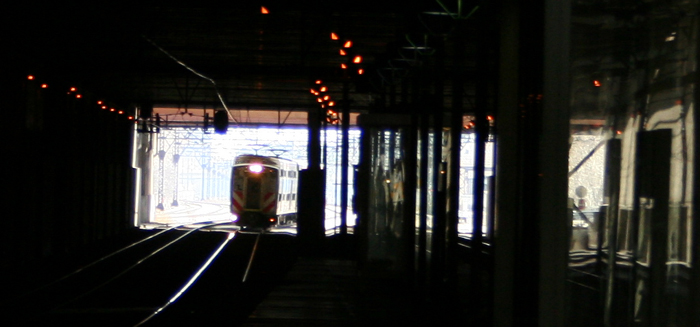 | | |
| --- | --- |
| An outbound Metra train at 2:15pm approaches the Van Buren Street station. | At 2:36pm another Metra outbound approaches the Jackson Street viaduct. |
| | |
An inbound train stops at Van Buren Street Station.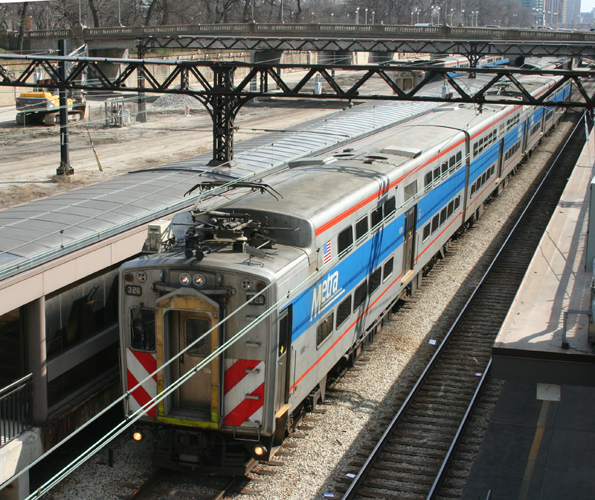 The 3:10pm outbound Metra is shown here passing by and under the Art Institute of Chicago.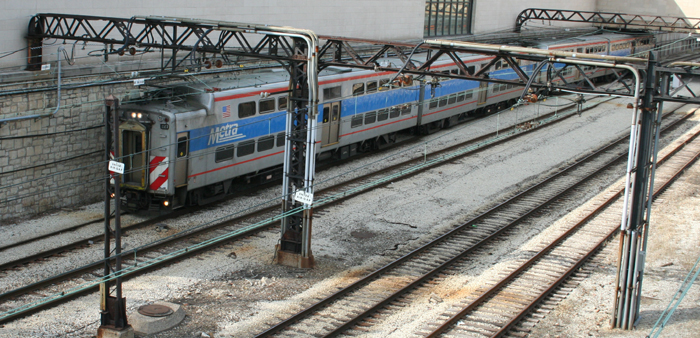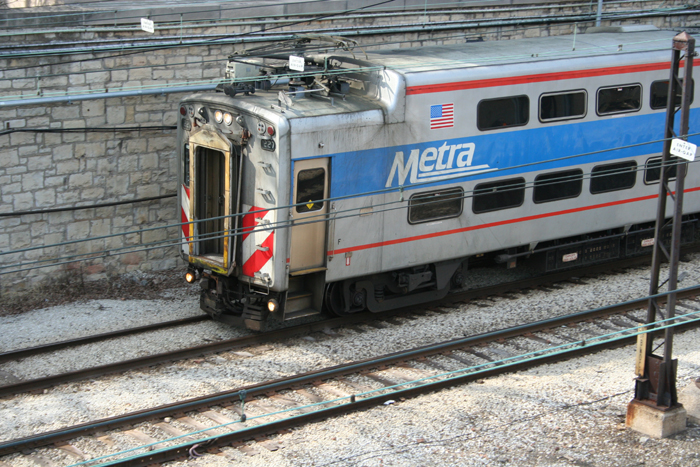 June 8, 2008
The south end of the Metra electric line at University Park as seen, at speed, from my window in the Room H of the superliner sleeper.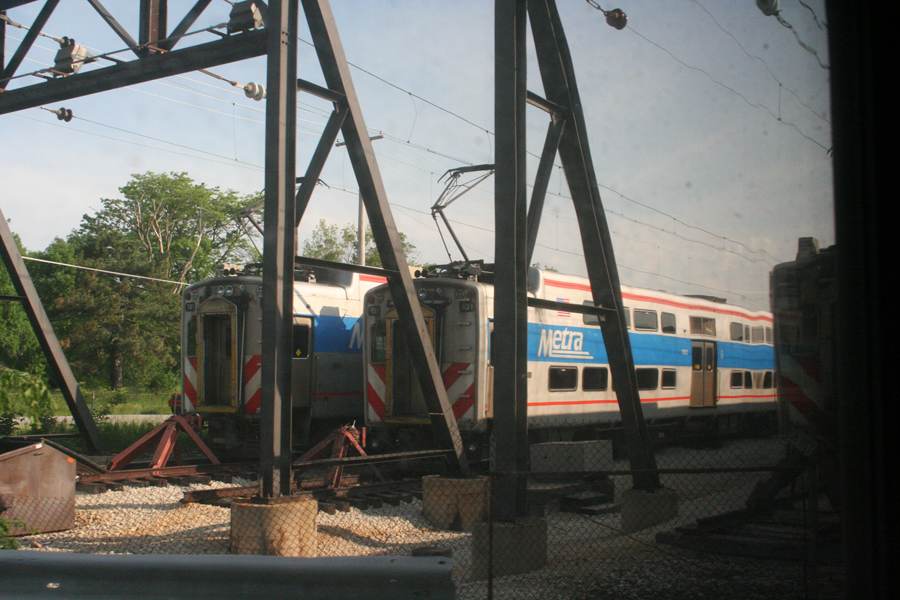 Another couple of shots from the window of my compartment as we sped past the maintenance facility for the electric equipment south of the Kensington Station and connection with the South Shore, June 8, 2008.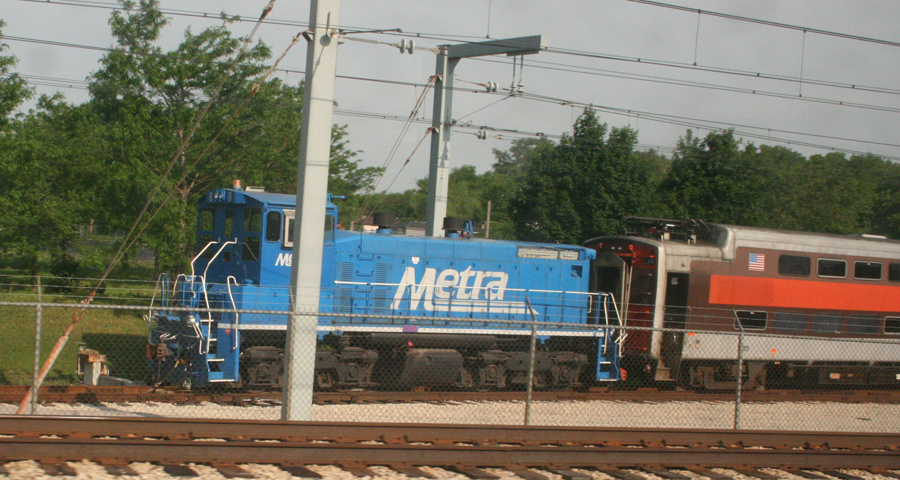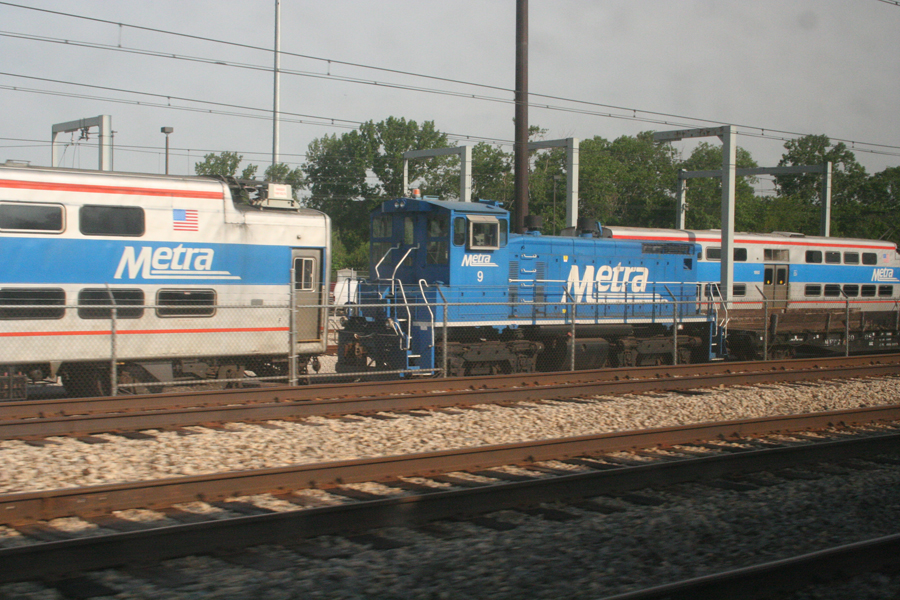 March 19, 2015
After dropping Jan at a bookstore near the University of Chicago campus, I headed to the 57th Street station of the Metra Electric.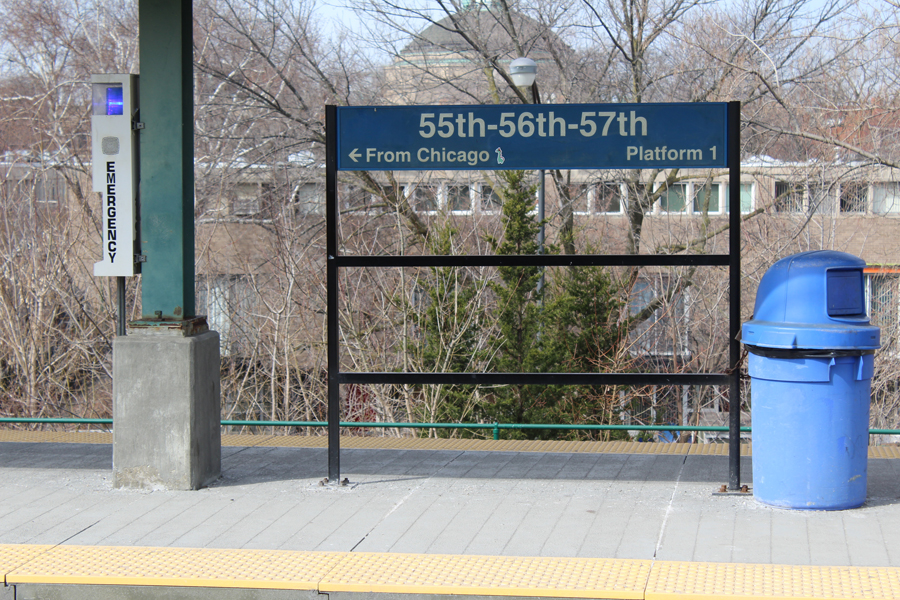 The first train was an outbound train, thankfully on the tracks between the platforms.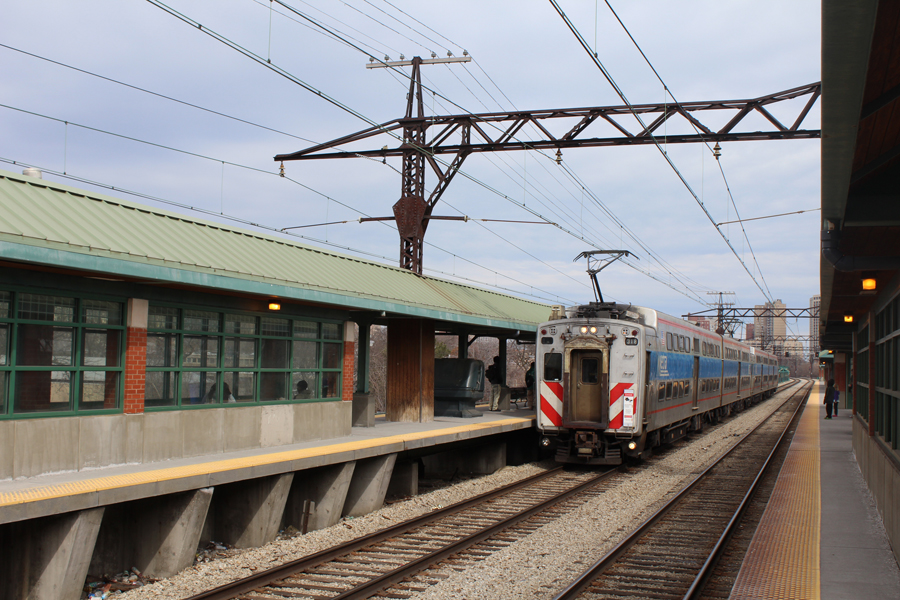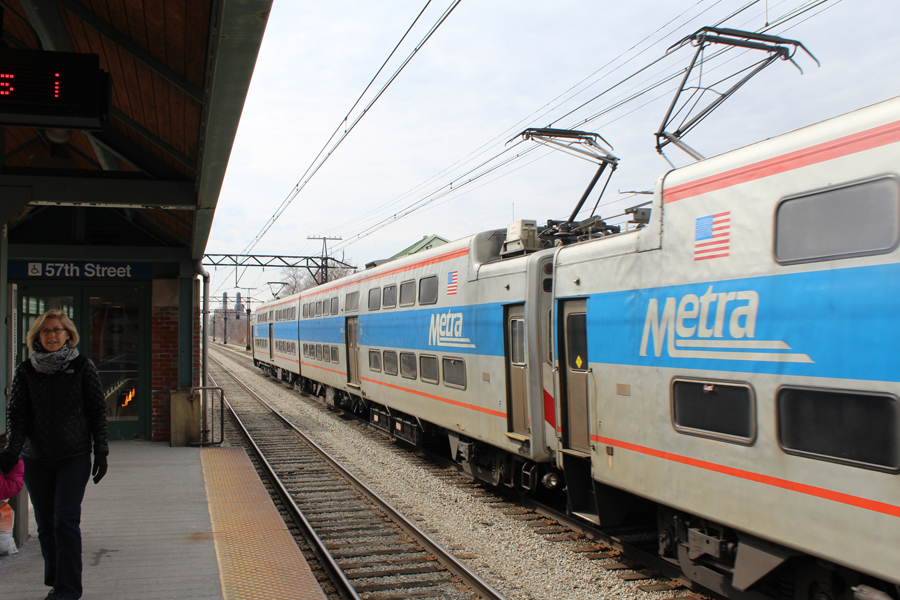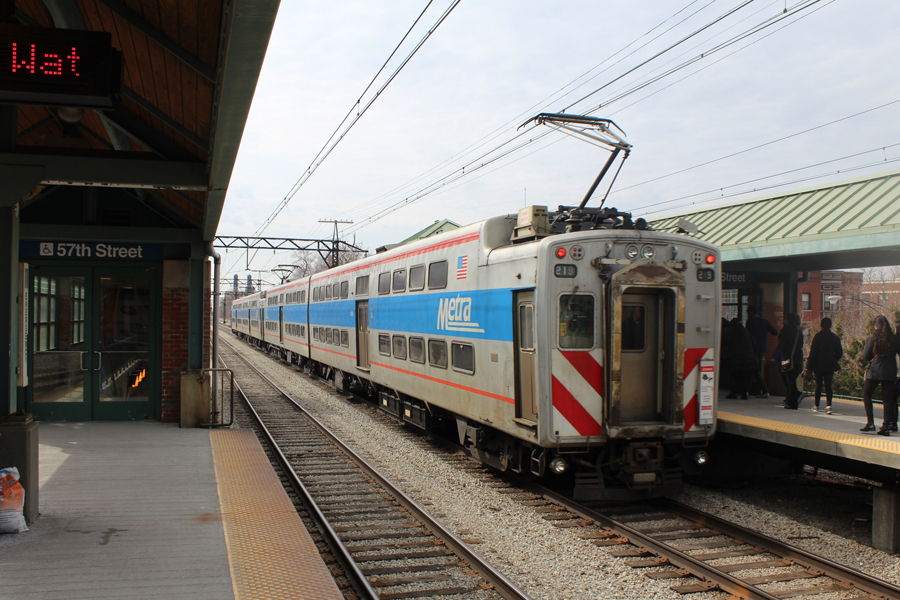 Next was this outbound train.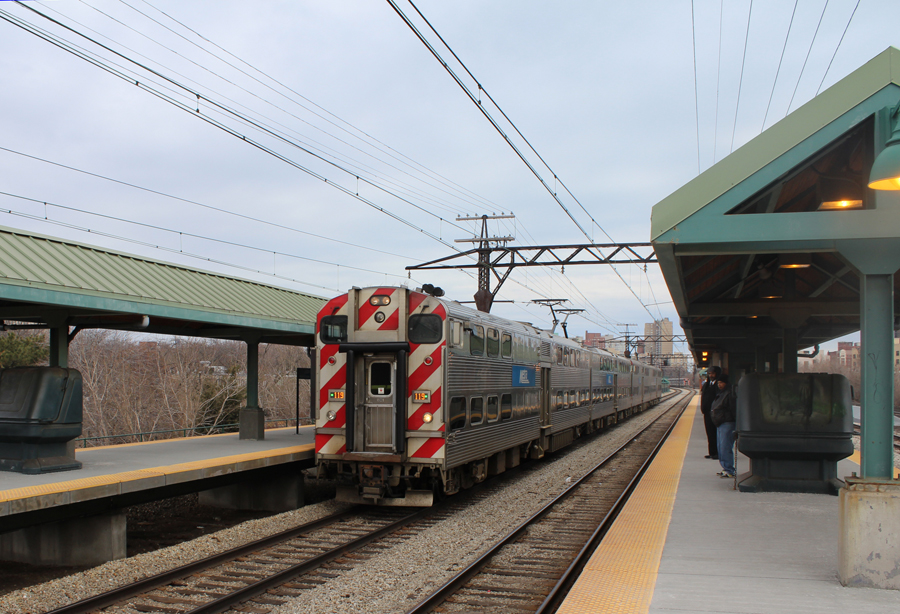 A inbound train is next up and on the outside track with Amtrak using the far track.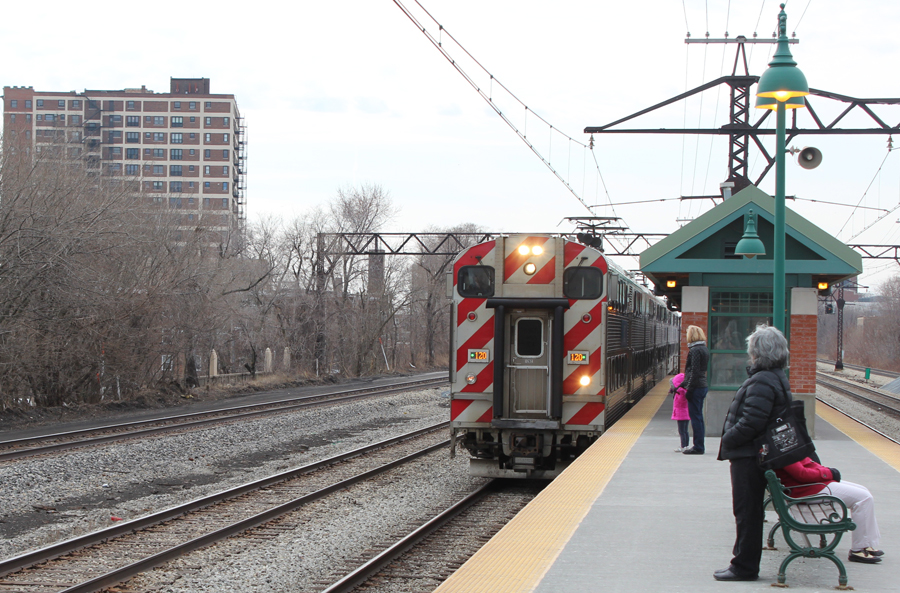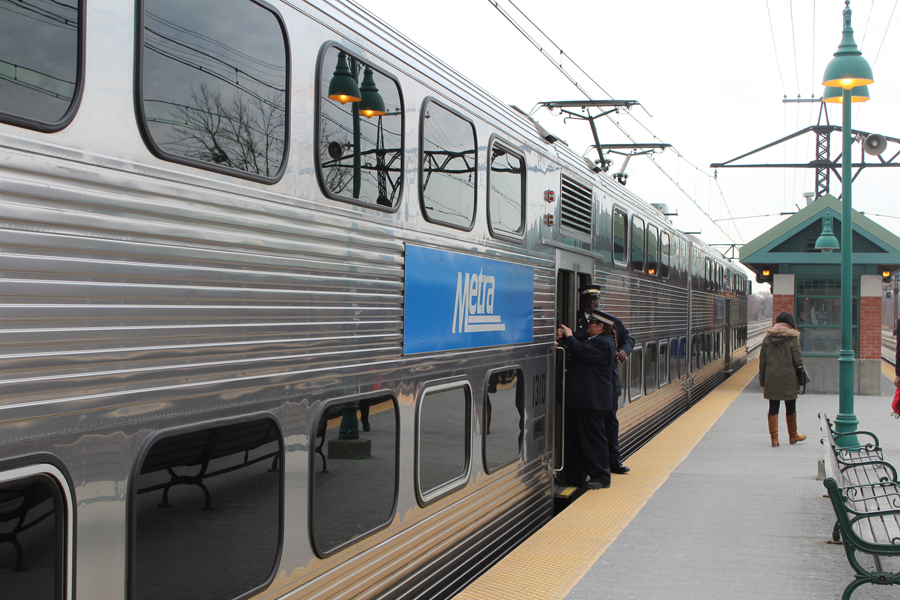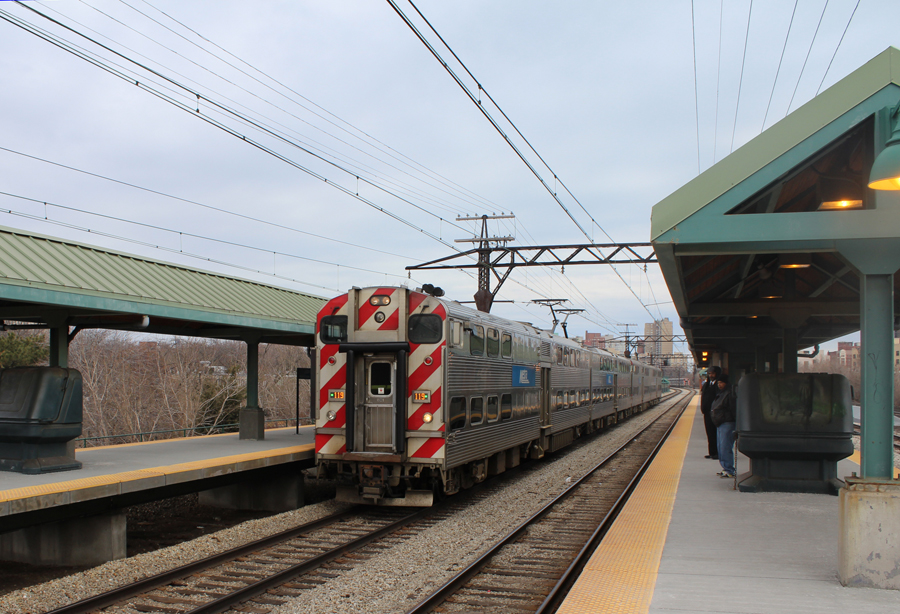 Which met this inbound train.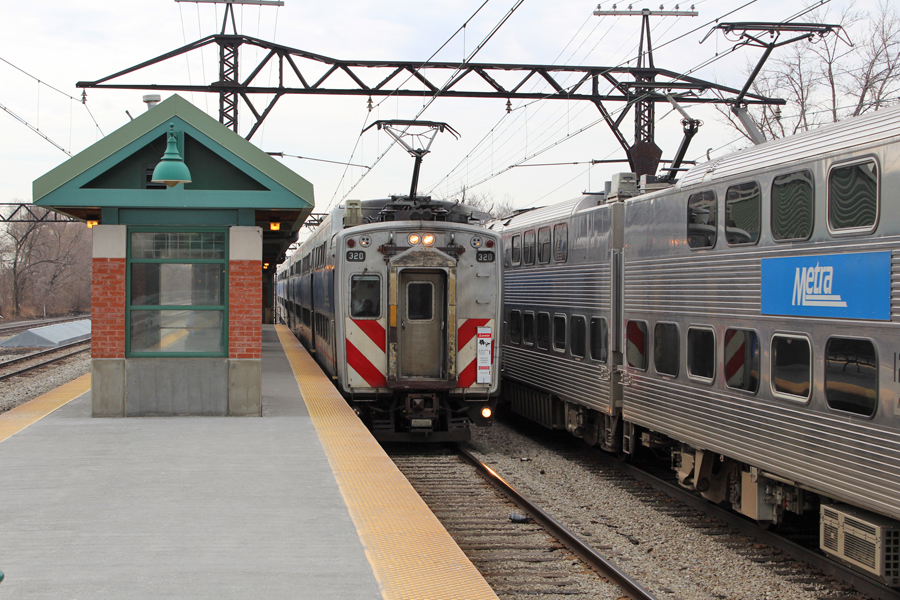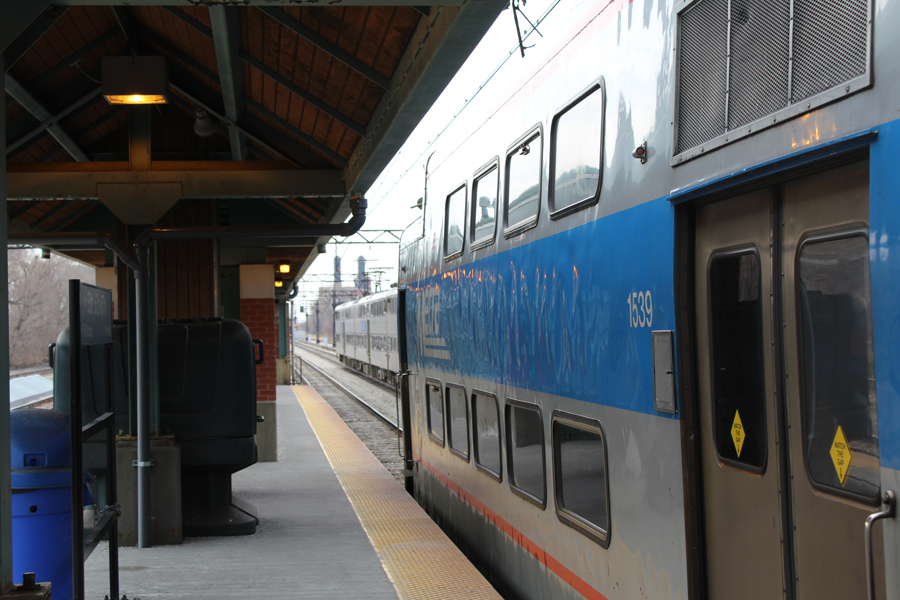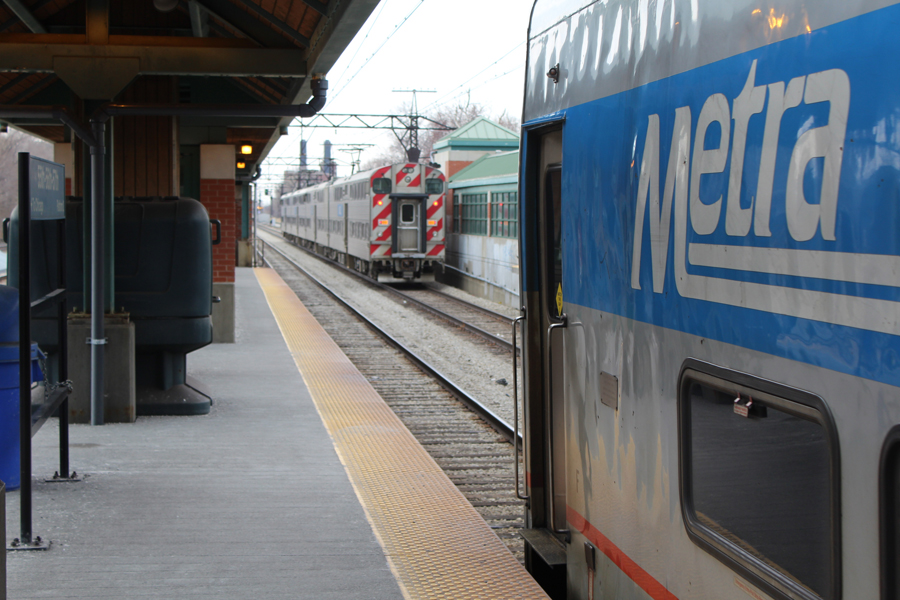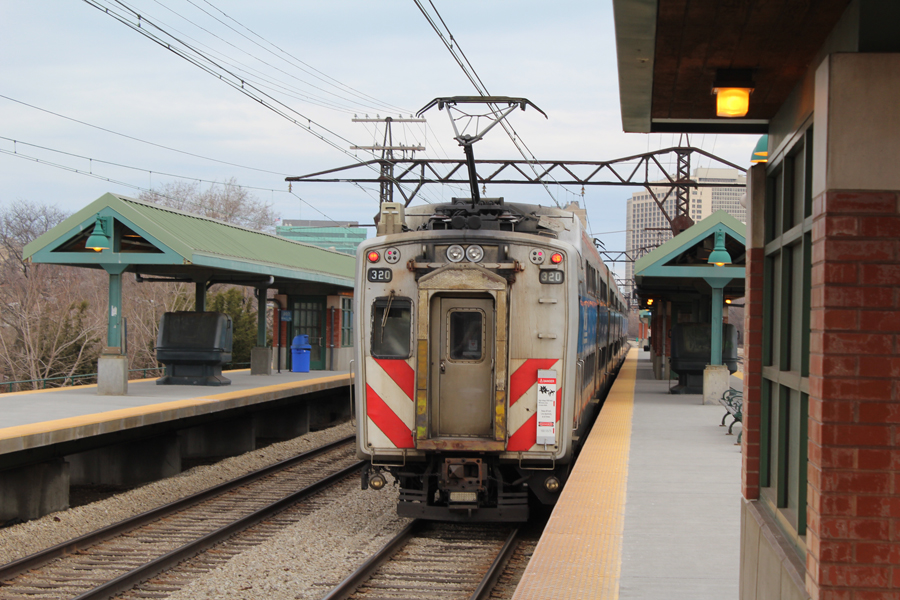 The Hyde Park Historical Society is located in this former IC electric building under the elevation for the 55-56-57th Street station.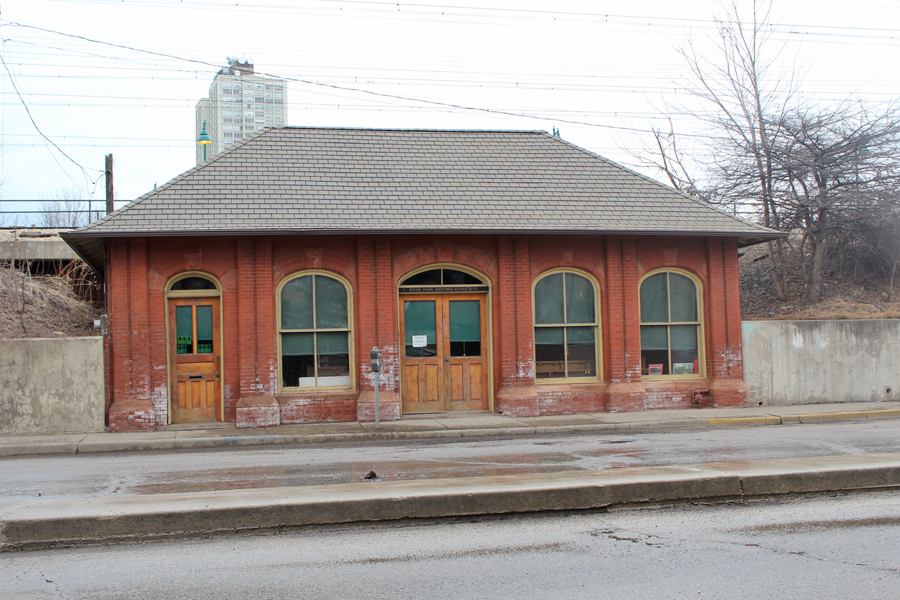 This page was designed and is maintained by Mike Condren
mcondren@cbu.edu.