2007 Washington, DC Trip
Capitol Limited
The top image, taken from the Sightseer Lounge, shows our train a few miles west of Cumberland, MD on our trip east. Jan is seen in the Sightseer Lounge. The next image shows Wills Creek west of Cumberland. The bottom image is of the 1847 Martinsburg, WV station, the oldest station in continuous use in the United States.
Washington Union Station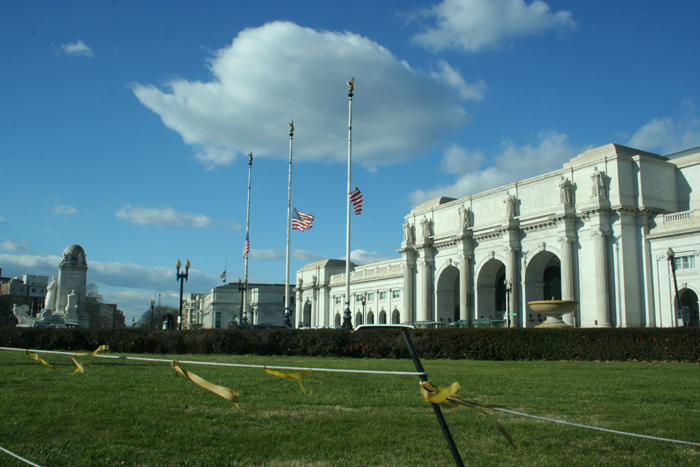 Washington Union Station from the cab on the way to the hotel.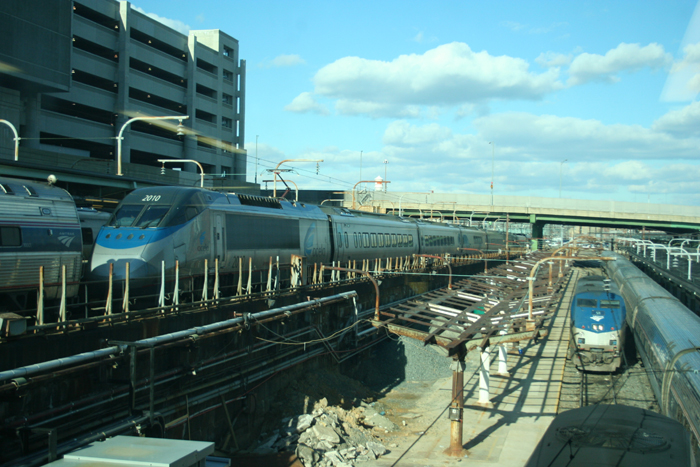 On arrival at Washington, I shot this view out a window in Union Station of Acela 2010, to the left, on the upper level. Our train is seen on the lower level at the right of the photo.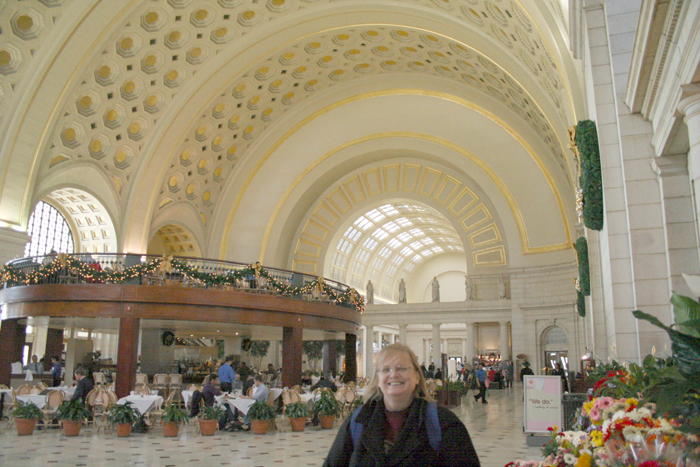 Jan is seen in the Great Hall.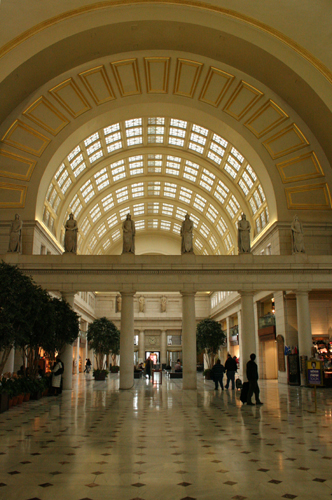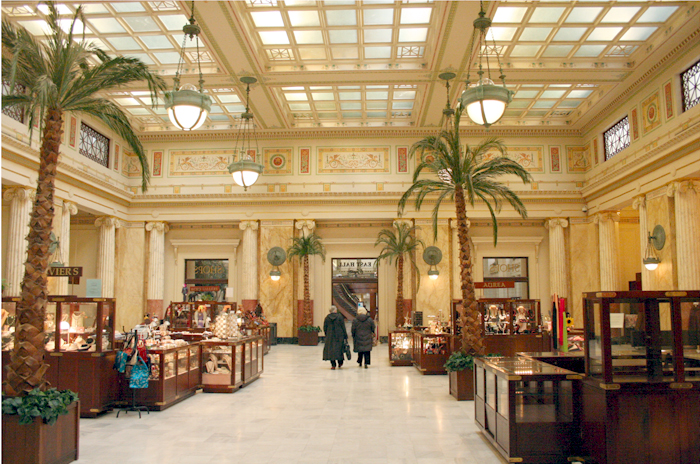 Top view is of the West Hall. The next view is of the East Hall.
Smithsonian Air and Space Museum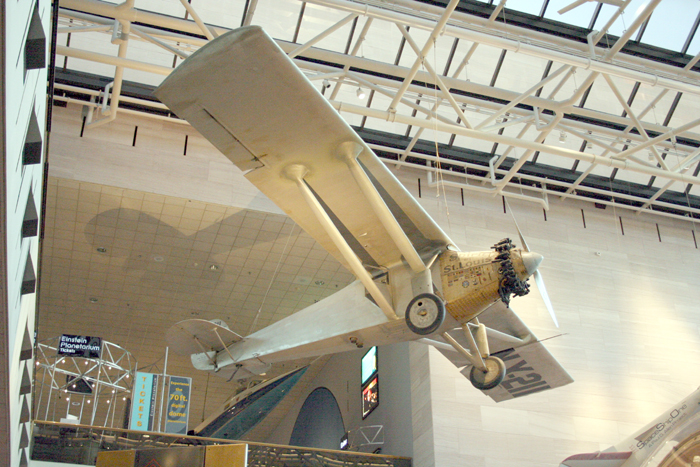 Charles Lindberg's "Spirit of St. Louis"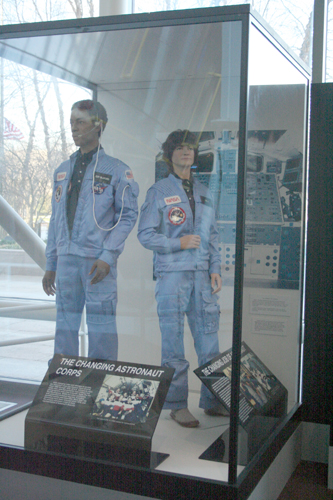 Diversity in astronaut corp, Guion S. Bluford Jr., first black astronaut and Sally Ride, first female US astronaut.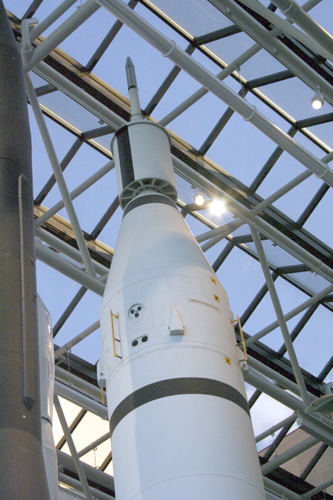 Explorer, the first US satelite on top of a Redstone rocket.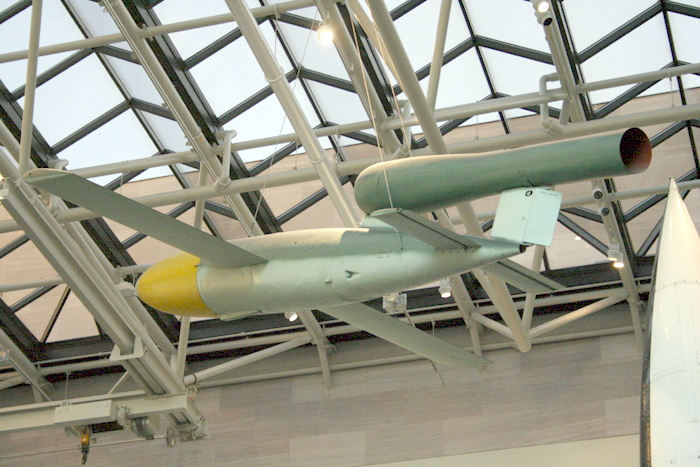 German V1 "buss bomb" powered by a ram jet engine used to attack England during WWII..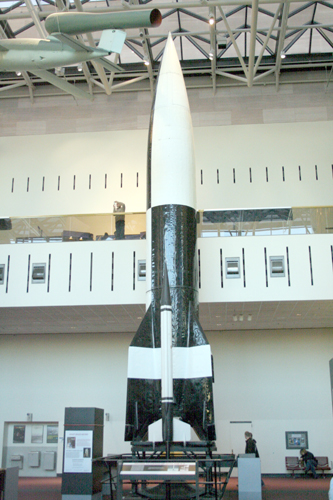 German V2 liquid fuel ballistic rocket used to attack England during WWII.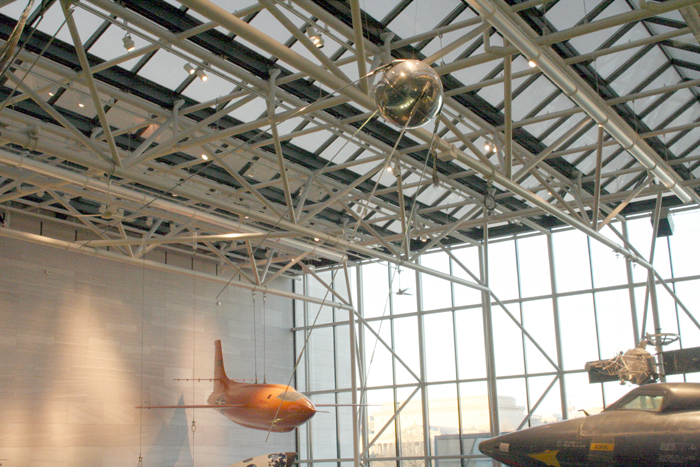 In the upper foreground is a reproduction of the first satellite, the Russian Sputnik. In the background is the US X-1 rocket plane which first broke the sound barrier in controlled flight.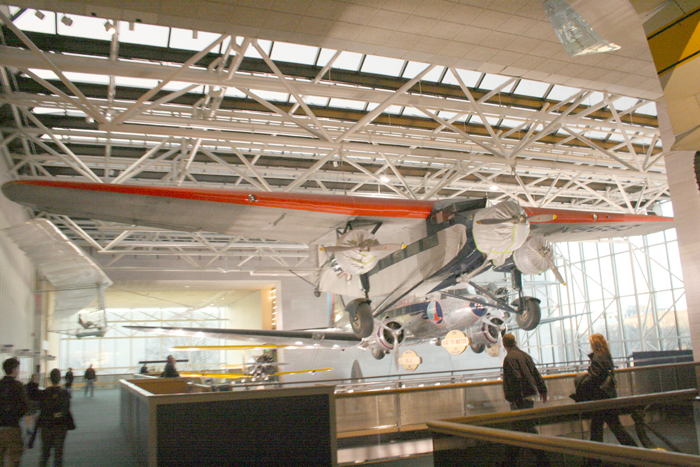 Ford 5-AT Trimotor commercial airliner of American Airlines.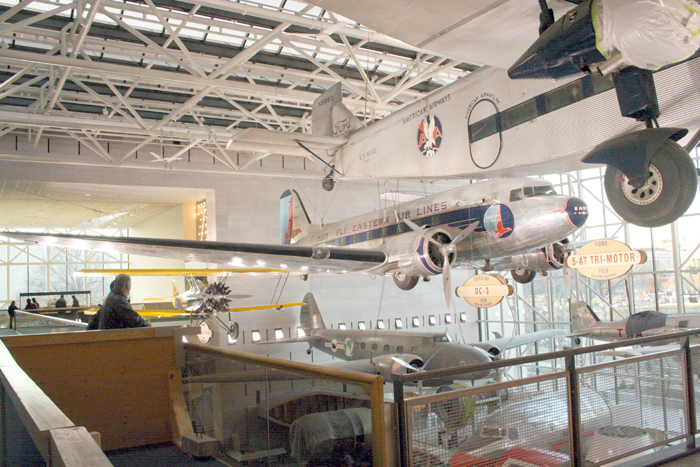 Douglas DC-3 commerical airliner of Eastern Airlines.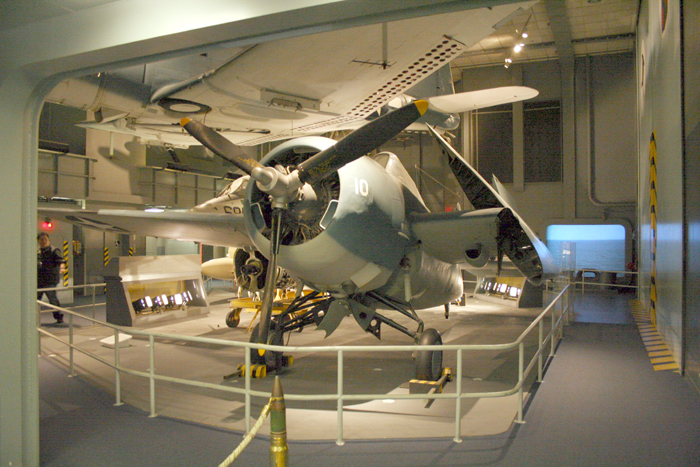 Grumman F4F Wildcat the Navy's main fighter at the beginning of WWII.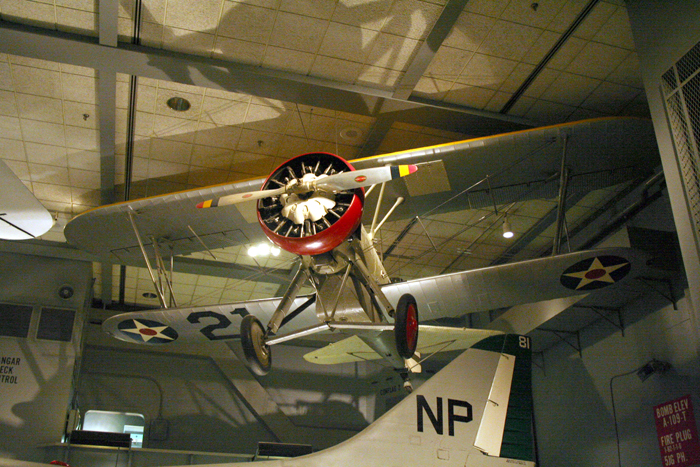 Navy biplane.
Model of the USS Enterprose CVN-65, the world's first nuclear powered aircraft carrier.
USAF F-15 rocket plane
Special Room with exhibits from temporarily closed American History Museum
ENIAC, Electronic Numerical Integrator and Computer, was the first large-scale, electronic, digital computer capable of being reprogrammed to solve a full range of computing problems, although earlier computers had been built with some of these properties. ENIAC was designed and built to calculate artillery firing tables for the U.S. Army's Ballistics Research Laboratory. The first problems run on the ENIAC however, were related to the design of the hydrogen bomb.
One of the sweaters wore by Mr. Roger's on his TV show.
Mileage pole from TV show MASH.
The stop watch used in the TV news show 60 Minutes
Jan's Sight Seeing around DC
The top two images are of the Arlington Cemetery entrance. The reflecting pool has ice. The next couple of images are of the World War II Memorial. The bottom image is from the Lincoln Memorial
Acela Trains in Union Station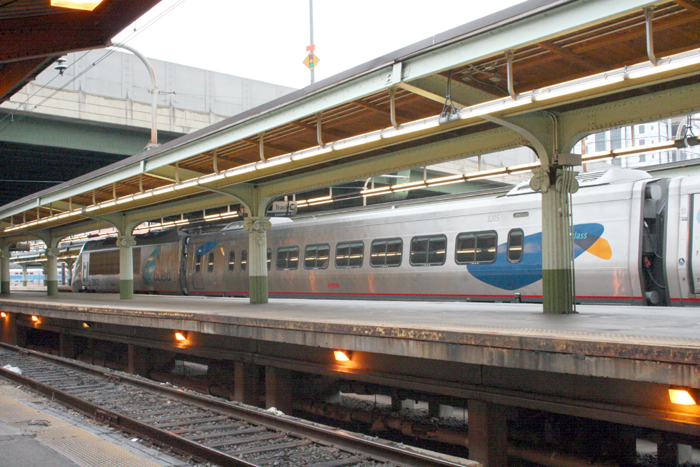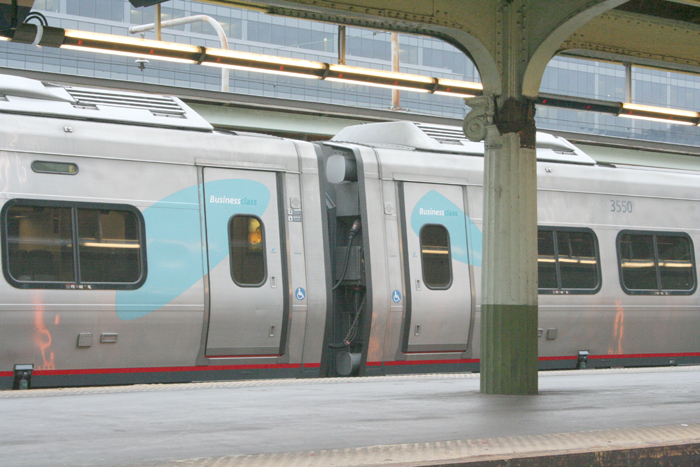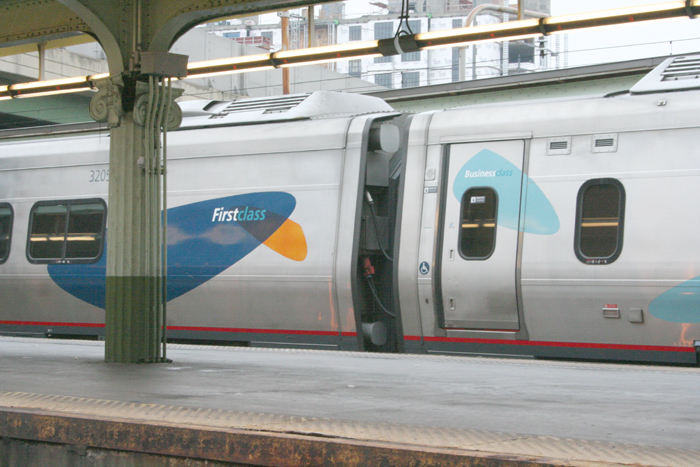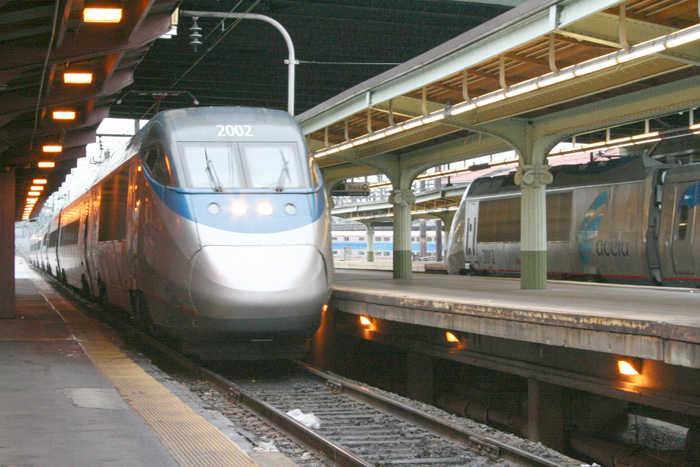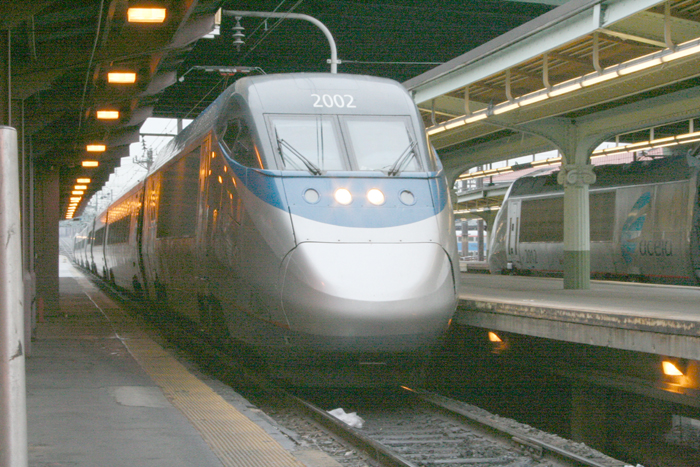 While awaiting our departure, I went out on to the lower level platform to look at the Acela at the nearby high level platform. While there, another Acela arrived on the near track.
This page was designed and is maintained by Mike Condren. If you have materials
that you would like to contribute, contact me at mcondren@cbu.edu