Southern
"The Tennessean"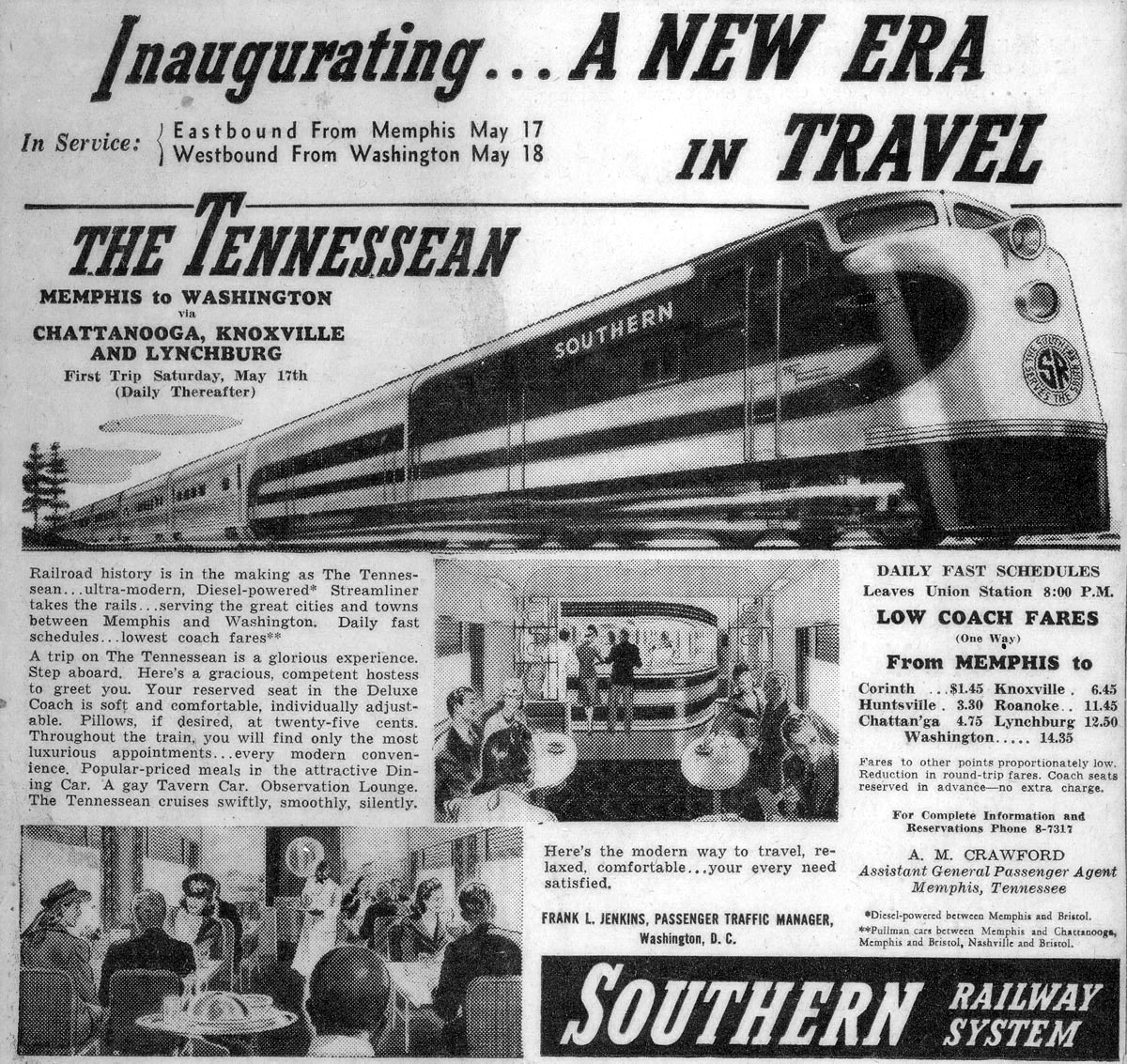 Contributed by Bill Pollard
This was a newspaper advertisement announcing the first runs of the Tennessean -- eastbound from Memphis May 17, 1941.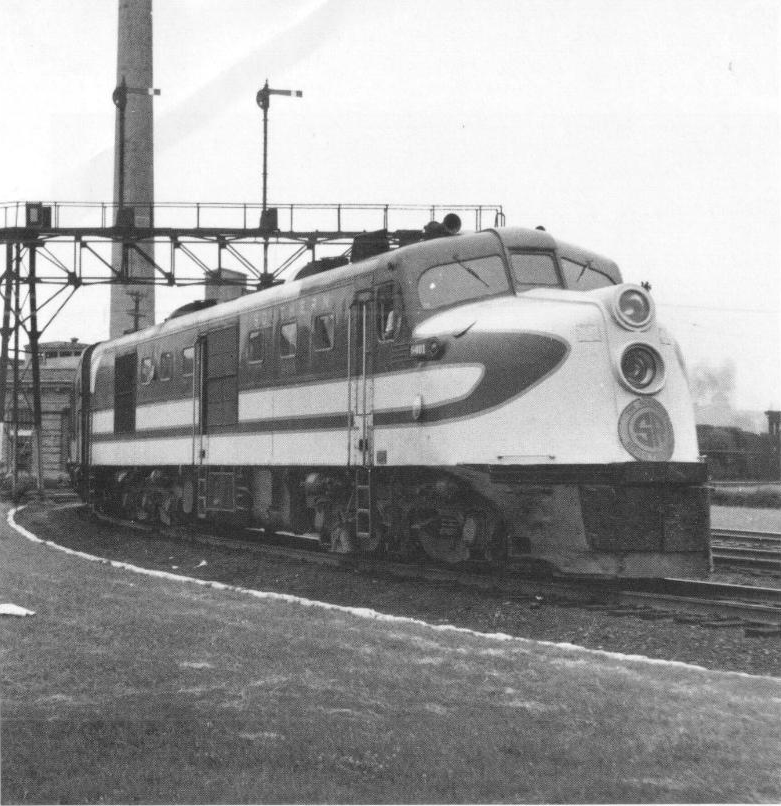 From the Phil Gosney Collection
"The Tennessean" is making a 7:40 pm departure from Memphis.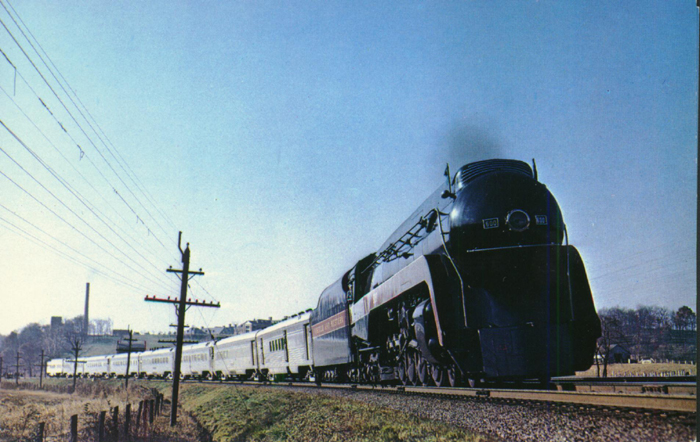 Contributed by Phil Gosney
The "Tennessean" was a joint SRR and N&W train with connections in Bristol, TN/VA. In the beginning, N&W did not have diesels for power, so their J-class 4-8-4s powered the train.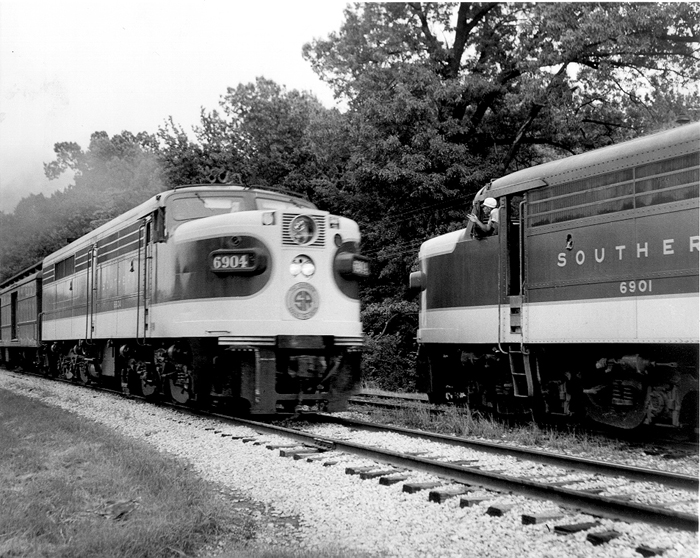 "The Tennessean", # 46, meets the local at White Siding in East Memphis in August 1958. Due to the late arrival of #35, "The Tennessean" leaving Memphis for Bristol, VA with only one PA instead of the normal pair. The six ALCo PAs were a common site on the trains to Memphis even though they were purchased by New Orleans & North Eastern. These units only saw 10 years of service before being retired.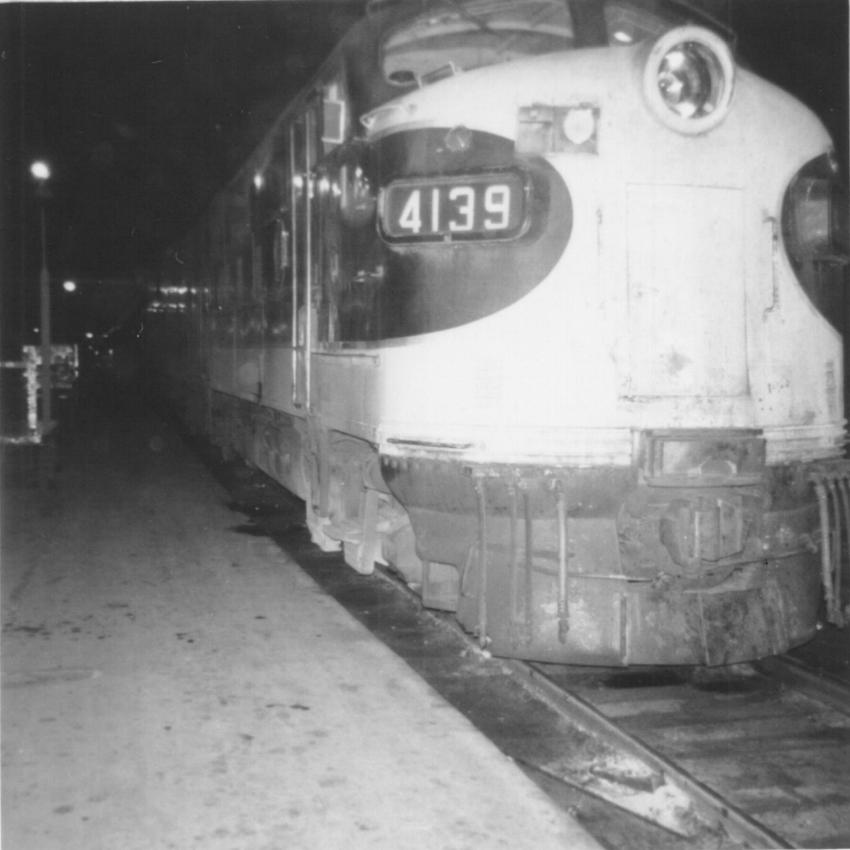 Lyle Key Photo
Here is a view of the head end of the last No. 46 to depart Memphis Union Station. This unit had arrived earlier that afternoon on train 35, "The Birmingham Special" connection. So the last Tennessean left Memphis with the 4139 and 2914 on the head end on that day.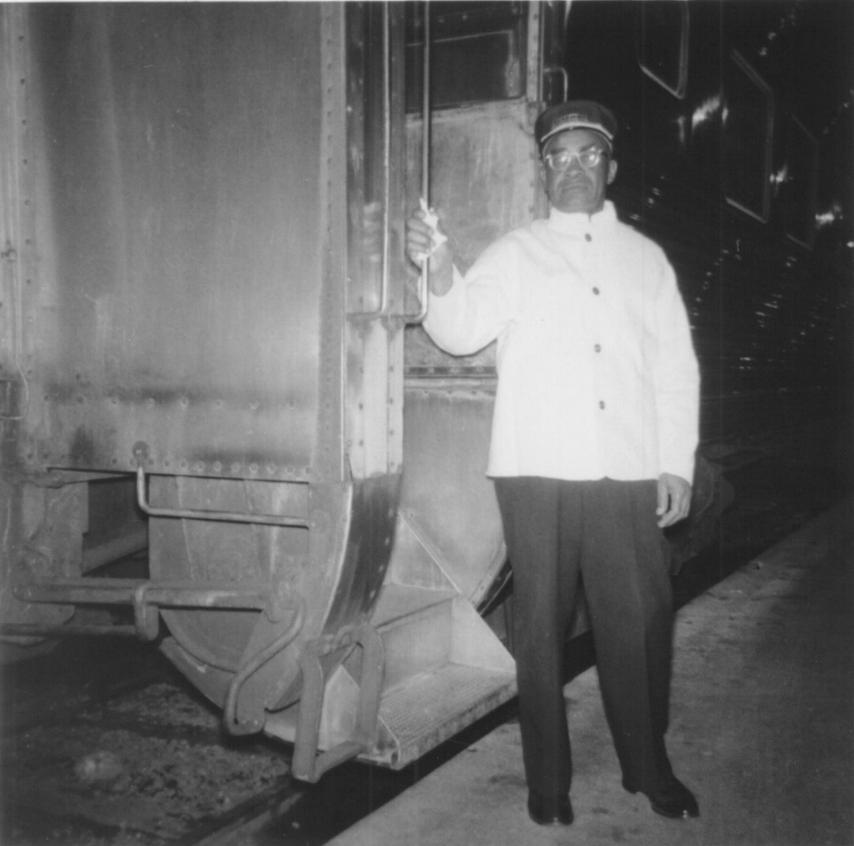 Lyle Key Photo
Pullman Porter on Tennessean #46 greets passengers for his 14 Roomette 4 Double Bedroom car at Memphis Union Station.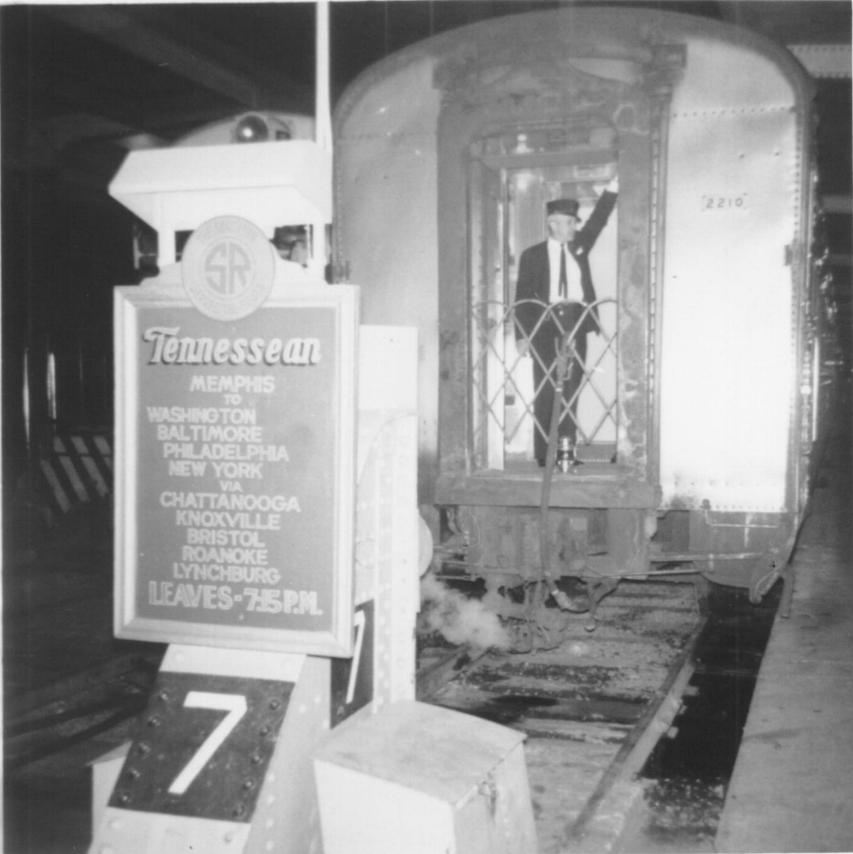 Lyle Key Photo
The conductor is "pulling the cord" to give the engineer the Highball to leave Union Station for the last time. He is residing on the Pullman car named "Wauhatchie Valley", a 14 Roomette 4 Double Bedroom car. Also note the red kerosene lantern near his foot and the elaborate train sign listing the major cities along this route. Memphis Union Station No. 10, and SW-1, is parked on Track 8.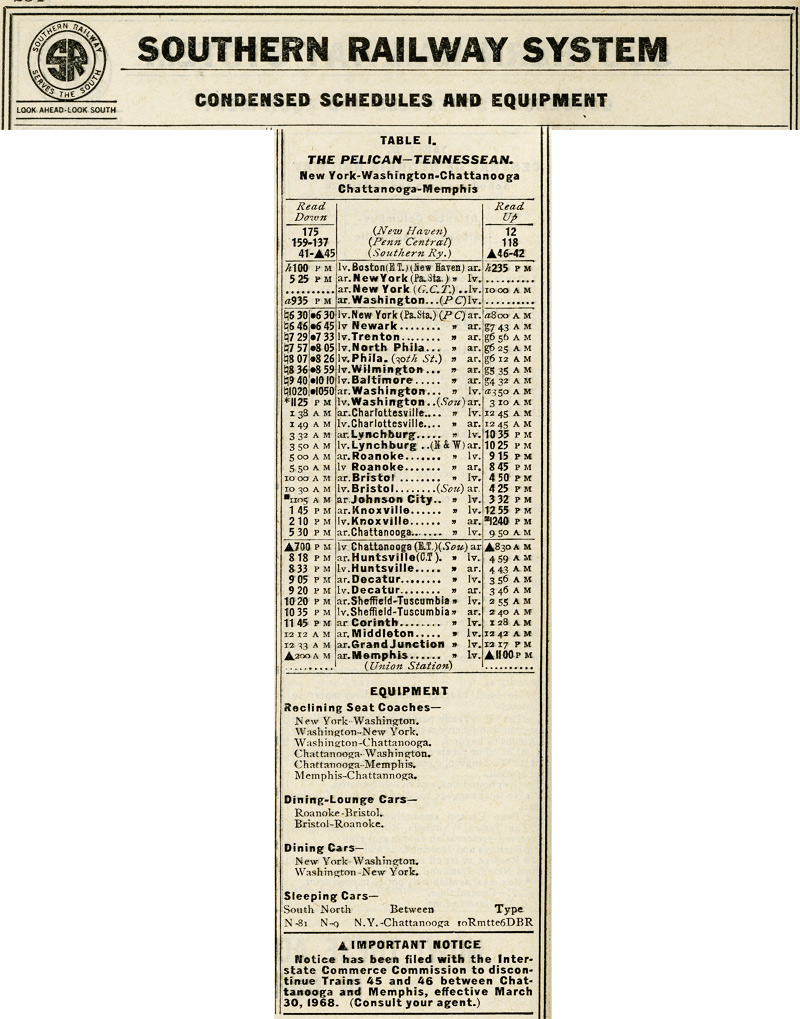 April 1968 Official Guide noting that the Tennessean service was expected to end on March 30, 1968.
The Locomotives
The Equipment
Brochures
Artifacts
Early Company Photos
Car Assignments
Articles concerning The Tennessean in Ties, the magazine of the Southern Railway Historical Association
The Southern Decides to Streamline by Bill Schafer
Pullman-Standard Goodies Part 1 by Lou Norris
Pullman-Standard Goodies Part 2 by Rob May
Introduction to the EMC E-6s by Lou Norris and Marvin Black
Used with permission from the Southern Railway Historical Association.
For more information about the Association see www.srha.com.
This page was designed and is maintained by Mike Condren. If you have materials
that you would like to contribute, contact me at mcondren@cbu.edu