Memphis Historical Railroad Pages
Railroad Ferries
This shows the areas where the ferry landings were for the Memphis railroad ferries.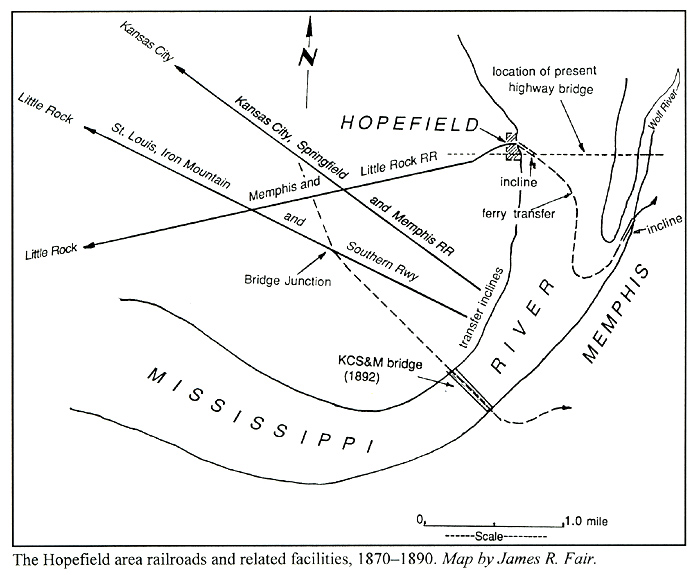 This satelite view shows the Briark area to the river banks where the ferries once landed.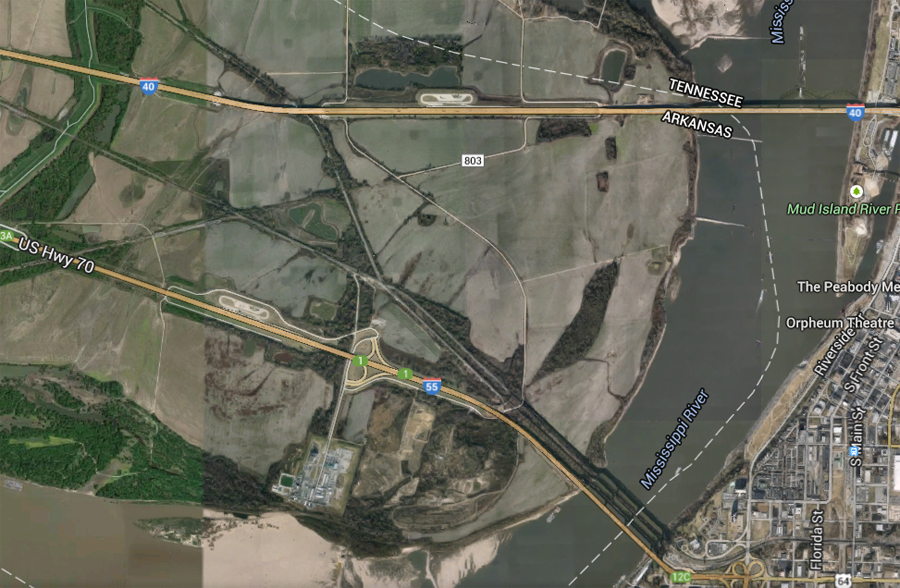 Copies from Google Maps
This view shows one of the RI ferries used at Memphis, the General Pierson 2.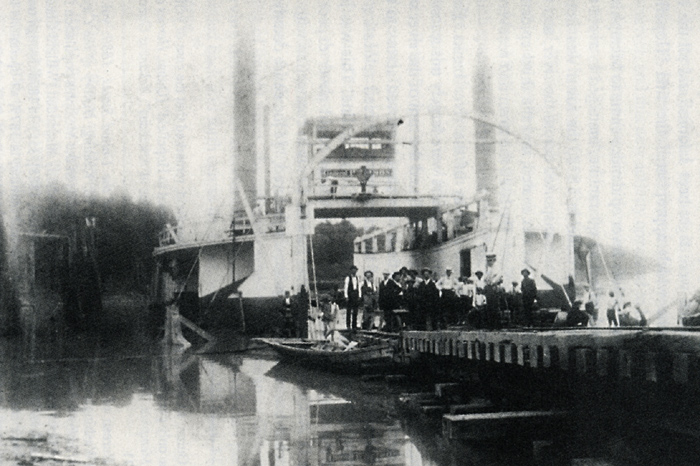 Memphis-Shelby County Library and Information Center
The St Louis Iron Mountain & Southern railway transfer ferry S. D. Barlow from the west bank of the Mississippi River,11/12/1891.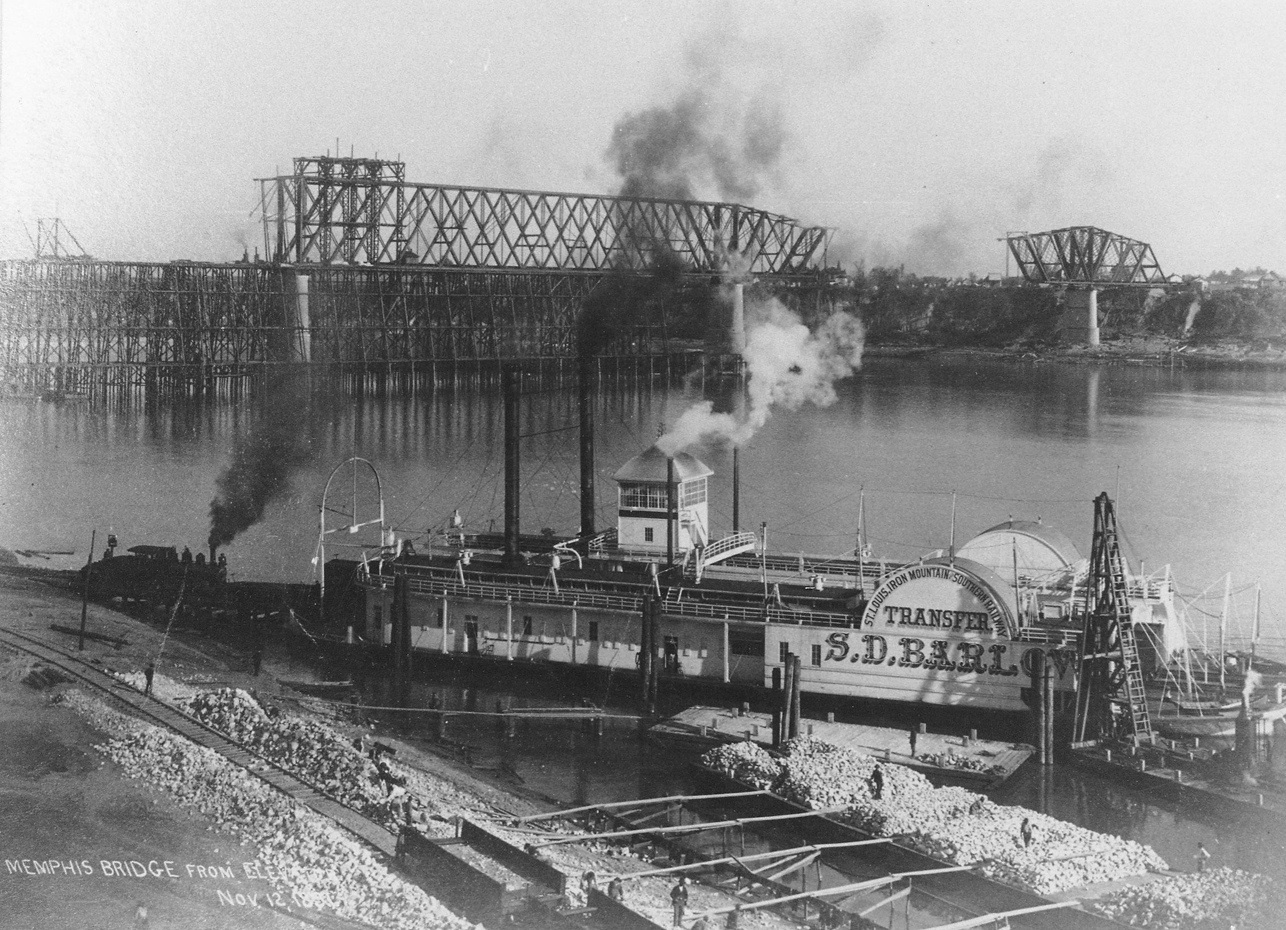 Contributed by Bill Strong
Spur from Municipal interchange under Harahan and Frisco bridges to Municipal River & Rail Terminal, circa 1925. This was once used by the ferry from Arkansas as seen in the previous view.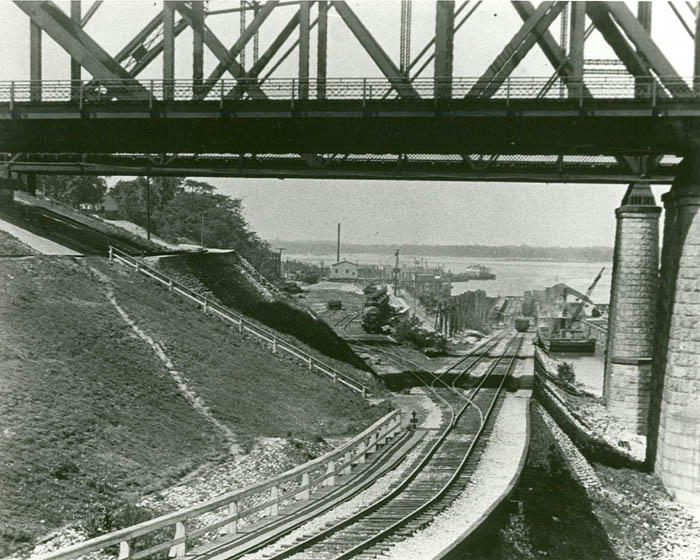 Contributed by Bill Strong
This map shows the area during the planning stage for the Harahan Bridge.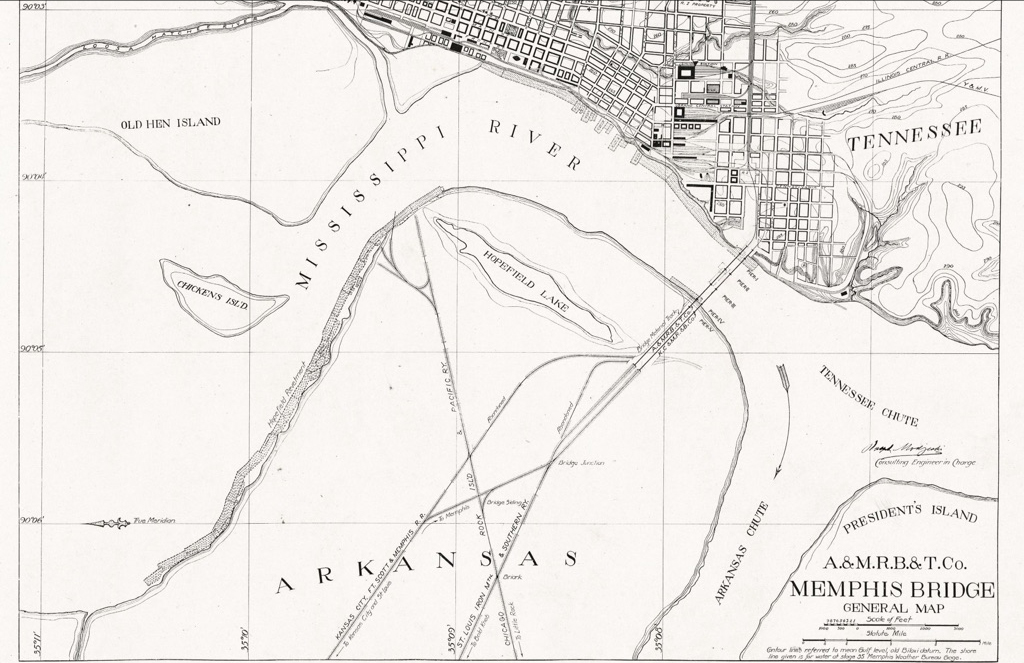 Contributed by Hugh Teaford
This page was designed and is maintained by Mike Condren. If you have materials that you would like
to contribute, or want to be advised of updates to these pages, contact me at mcondren@cbu.edu