Patterson Transfer Company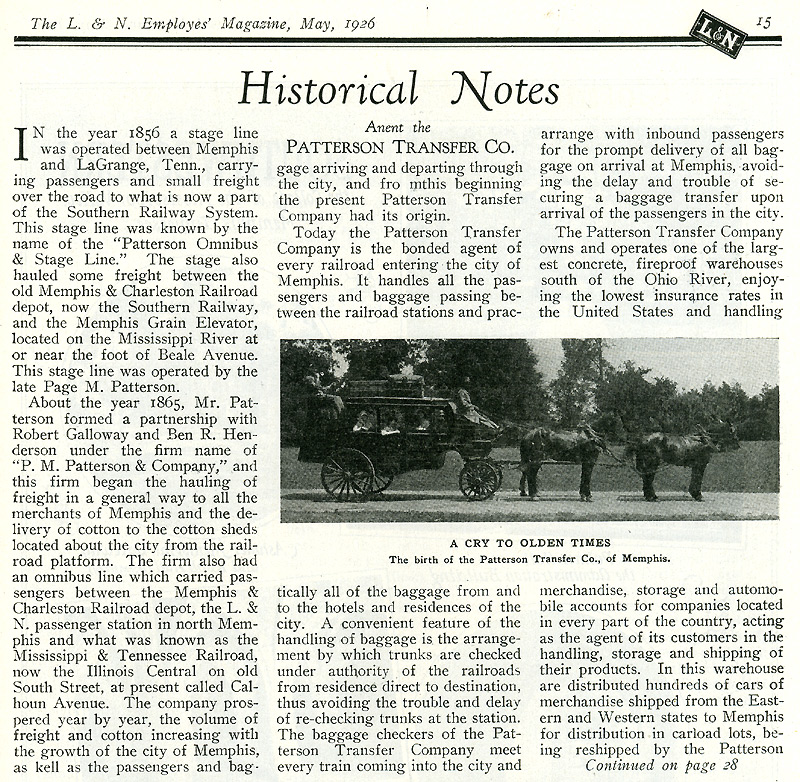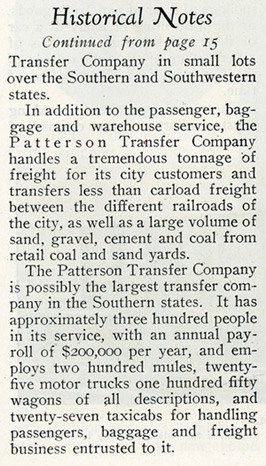 Contributed by Bill Pollard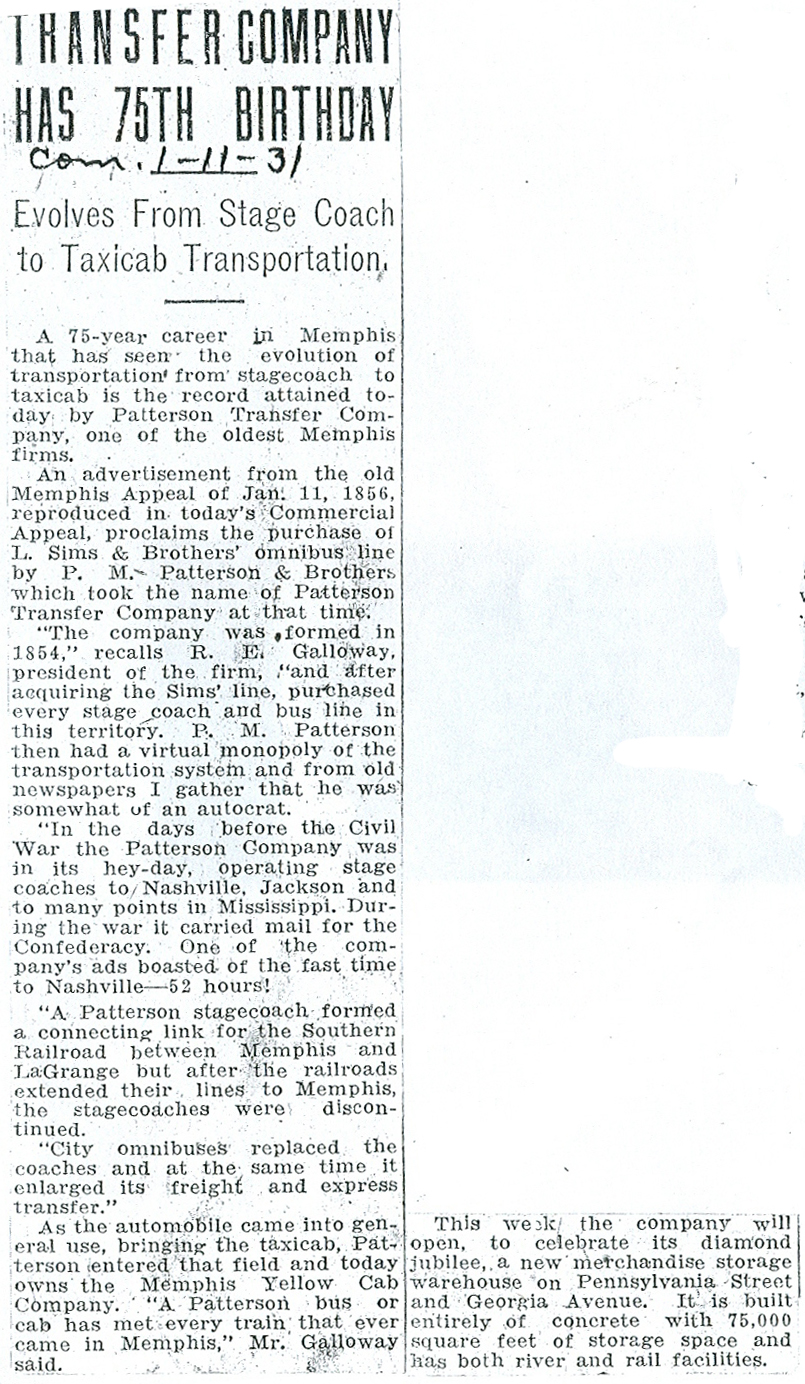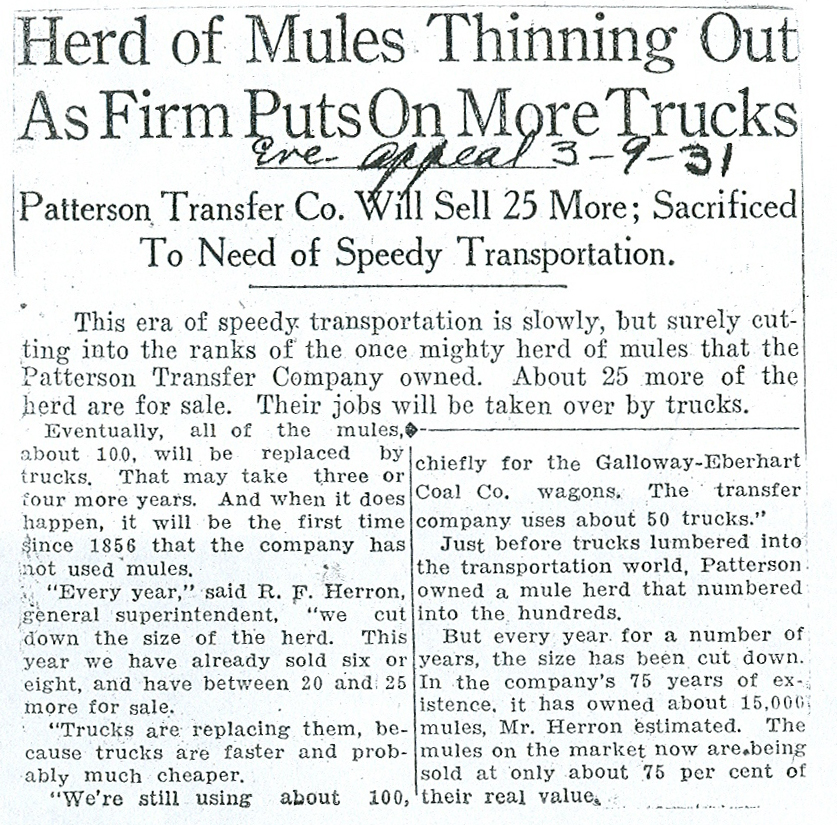 Contributed by Bill Strong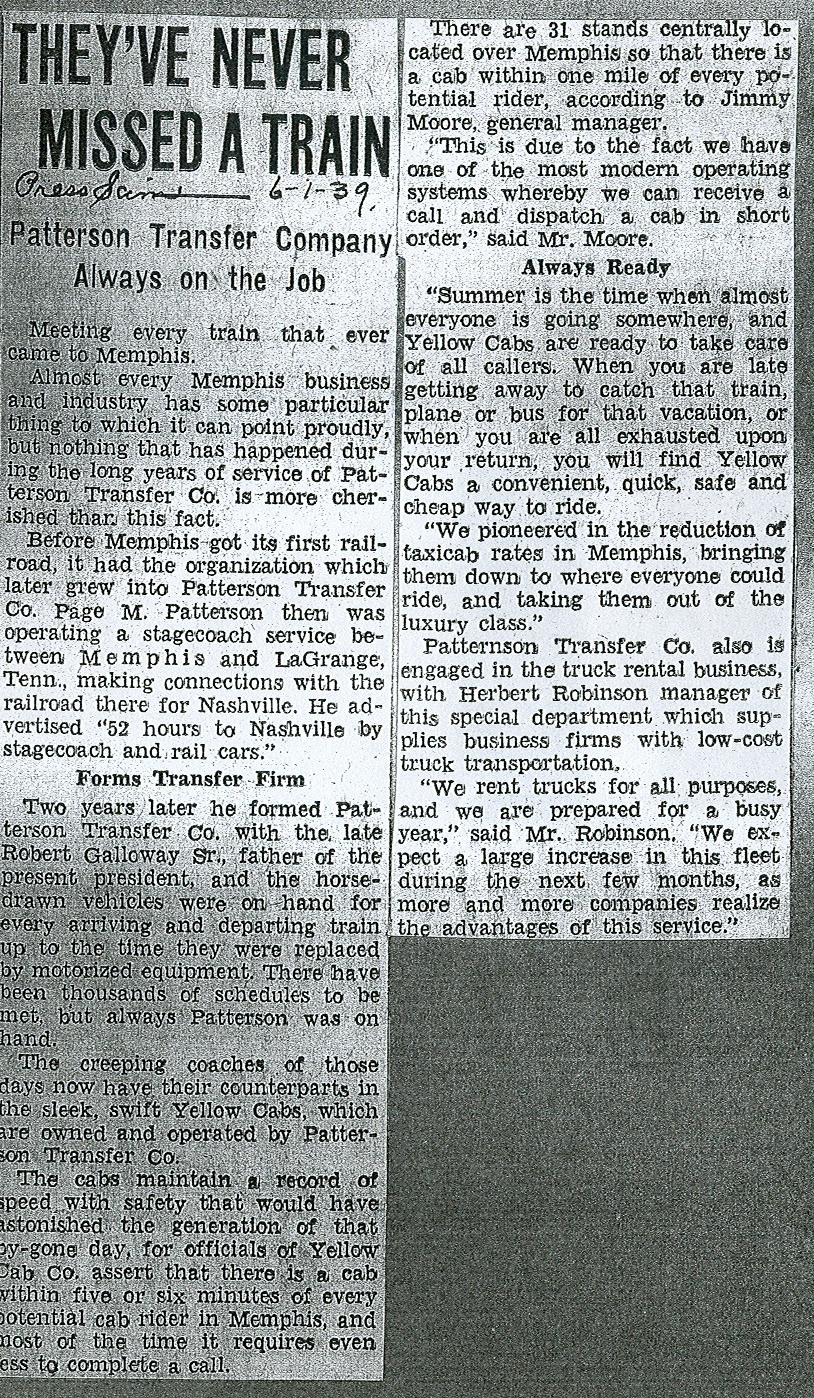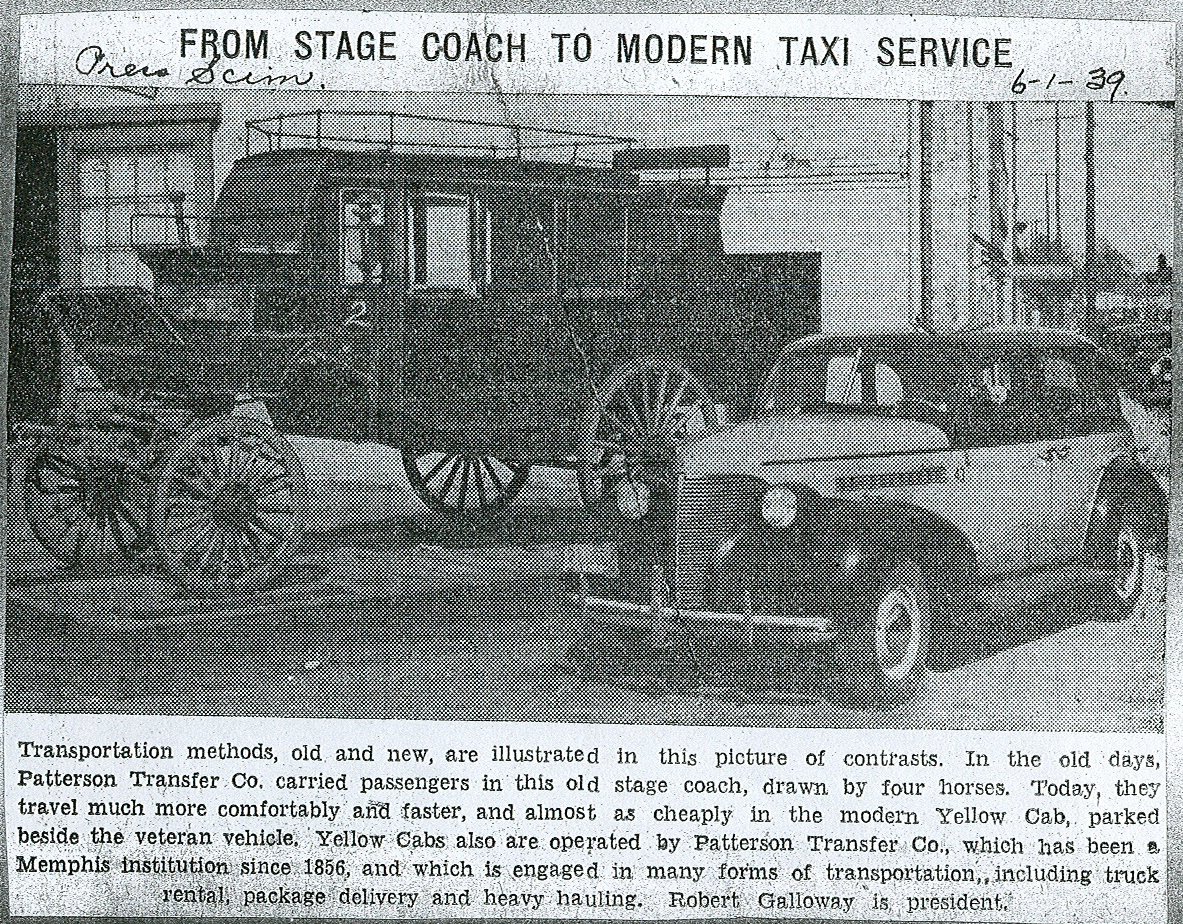 Contributed by Bill Strong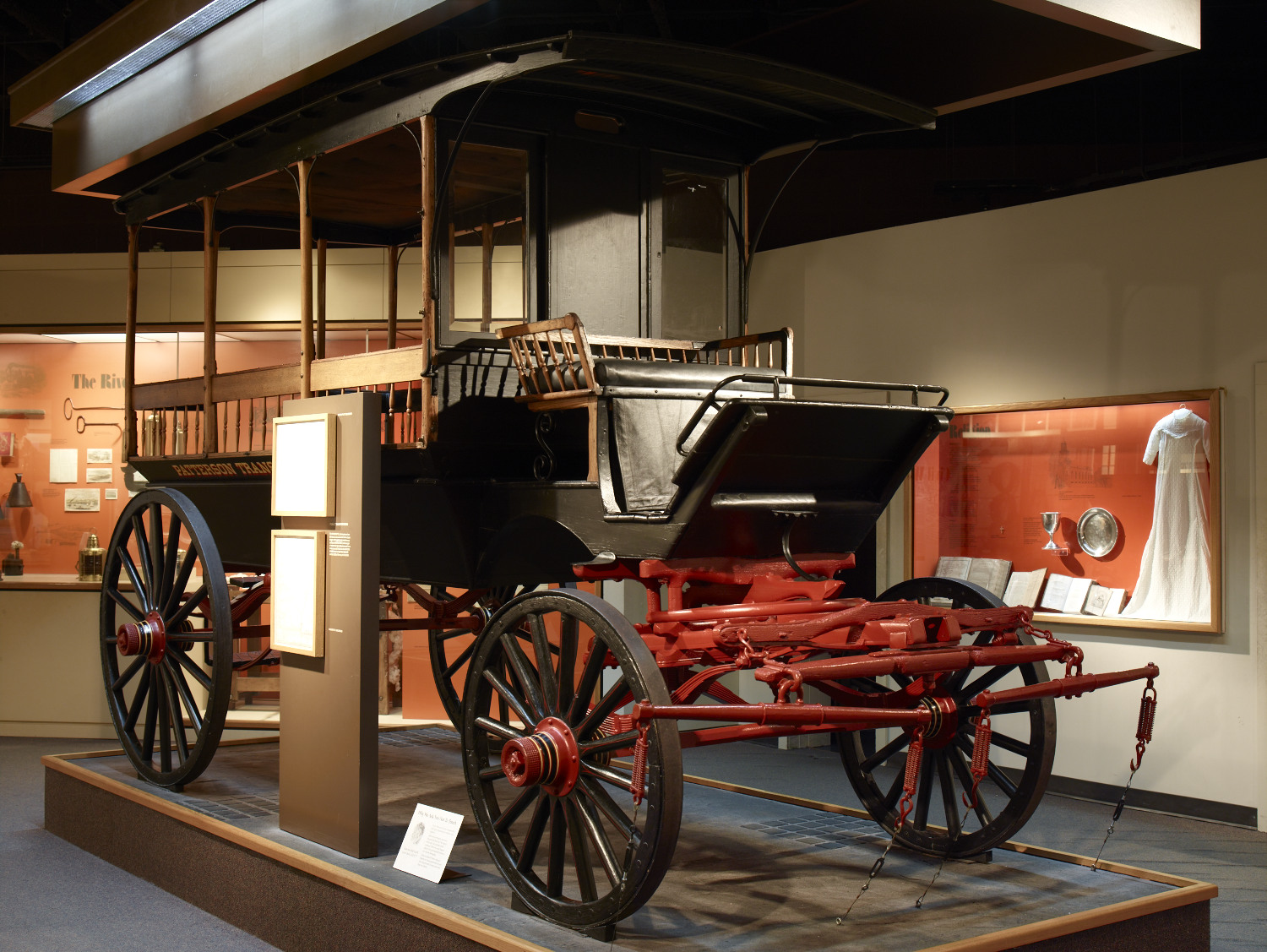 Jim Harding Photos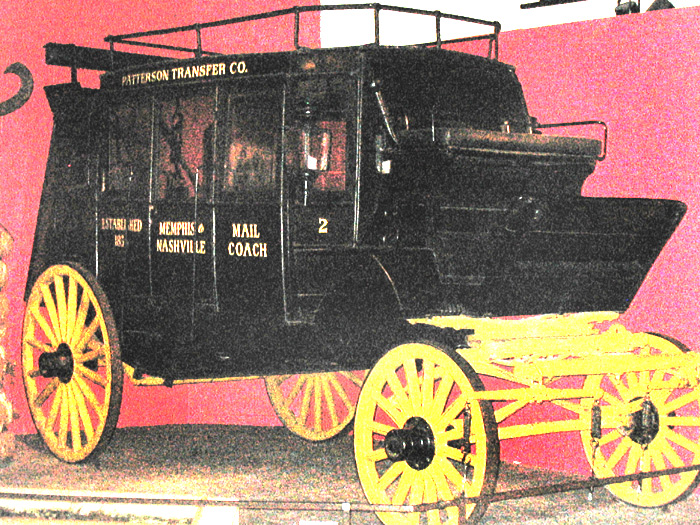 Bill Strong Photo
These vehicles are part of the Pink Palace Museum collection in Memphis.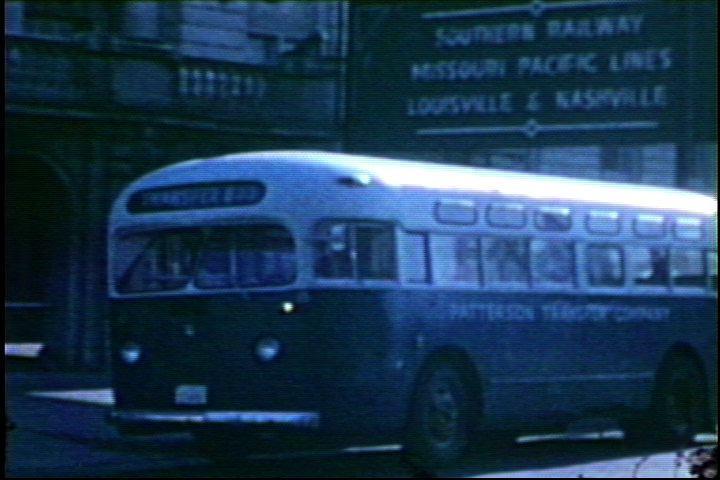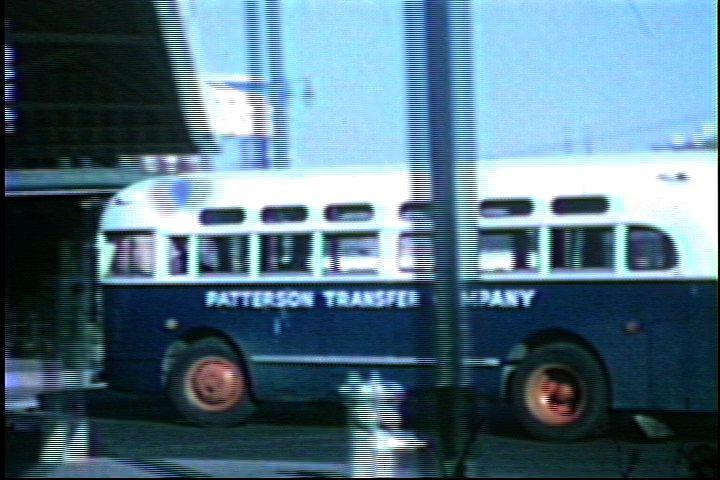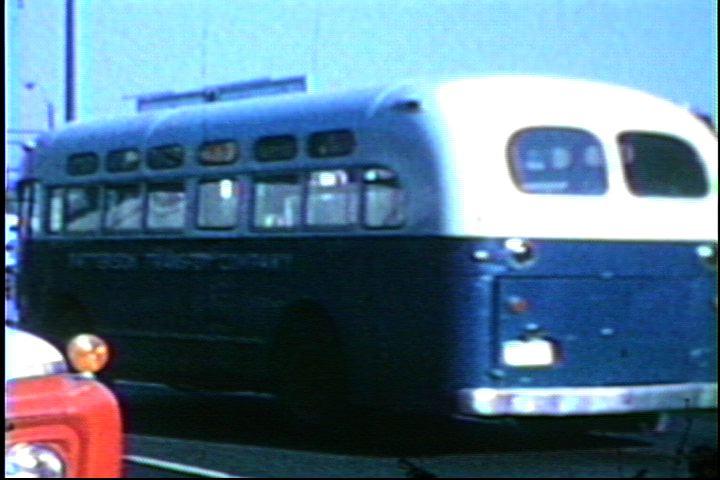 Lyle Key Photo
Lyle Key used this Patterson Transfer bus to transfer from Central Station to Union Station. For some of the other pictures that Lyle took that day, view the "Last Day of Union Station".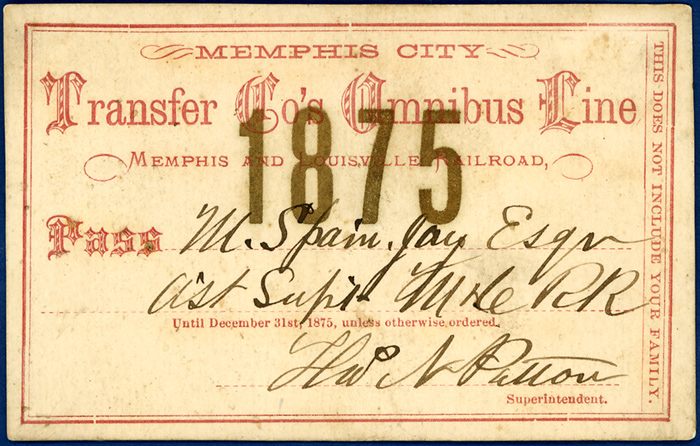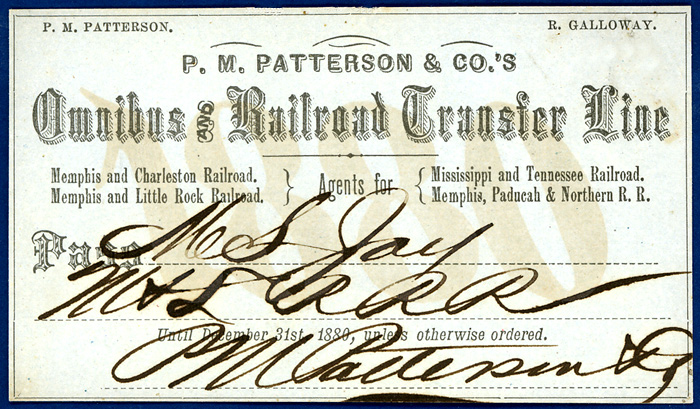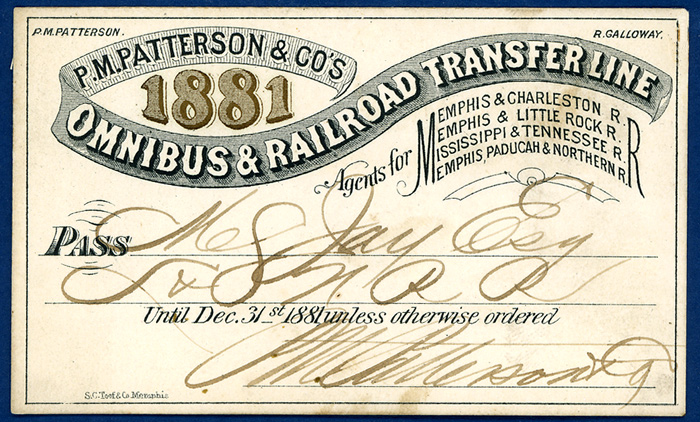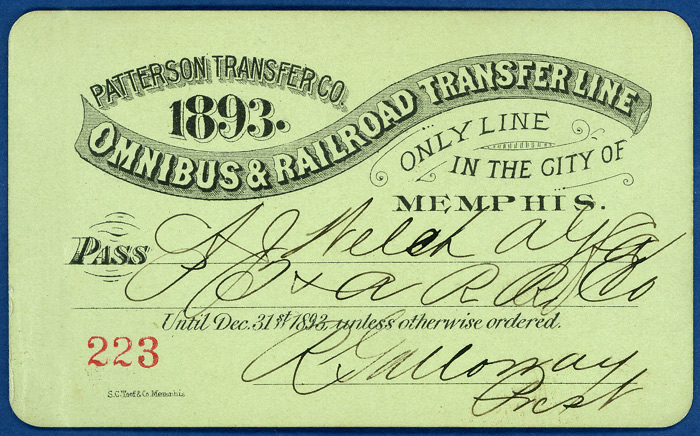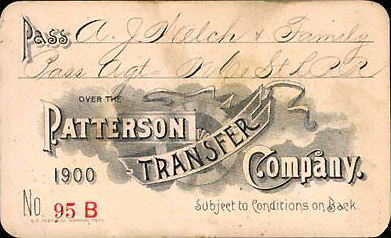 Passes Contributed by Bill Pollard
I remember the small GM bus of the Patterson Transfer Co that used to travel between Central and Union Stations. Most of the days, it sat parked under the portico at Memphis Union Station. Lyle Key took a movie of the bus leaving MUS toward Central, but it was cut and never used in the Green Frog Video which featured Memphis. By the early 60s, I doubt this company had many taxi cabs and employee on the payroll as mentioned in the article. Service continued until the closing of Memphis Union Station in March of 1964.
Reflections of Phil Gosney
When I came up from Birmingham for my day at Union Station, I arrived at Central Station on Frisco's Kansas City-Florida Special. The transfer bus was waiting outside Central Station, and I told the driver that while I wanted to go to Union Station, I was going to take pictures rather than to catch a train. He said that he'd be glad to give me a ride, and I was the only passenger on the bus. I
have no recollection where I spent the night, but I suspect I stayed in some cheap hotel near Union Station.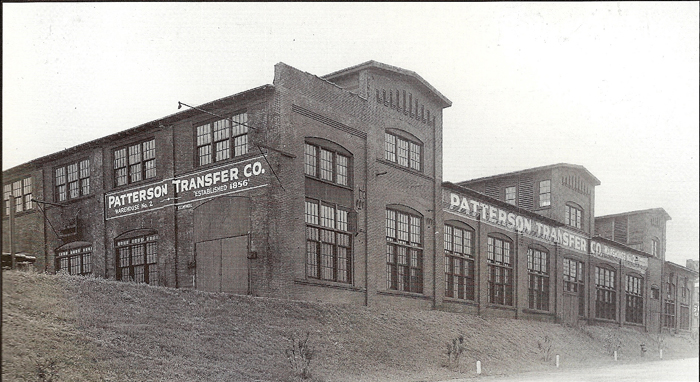 To return to the Memphis Historical Railroad front page
This page was designed and is maintained by Mike Condren. If you have materials
that you would like to contribute, contact me at mcondren@cbu.edu