IC Switch Jobs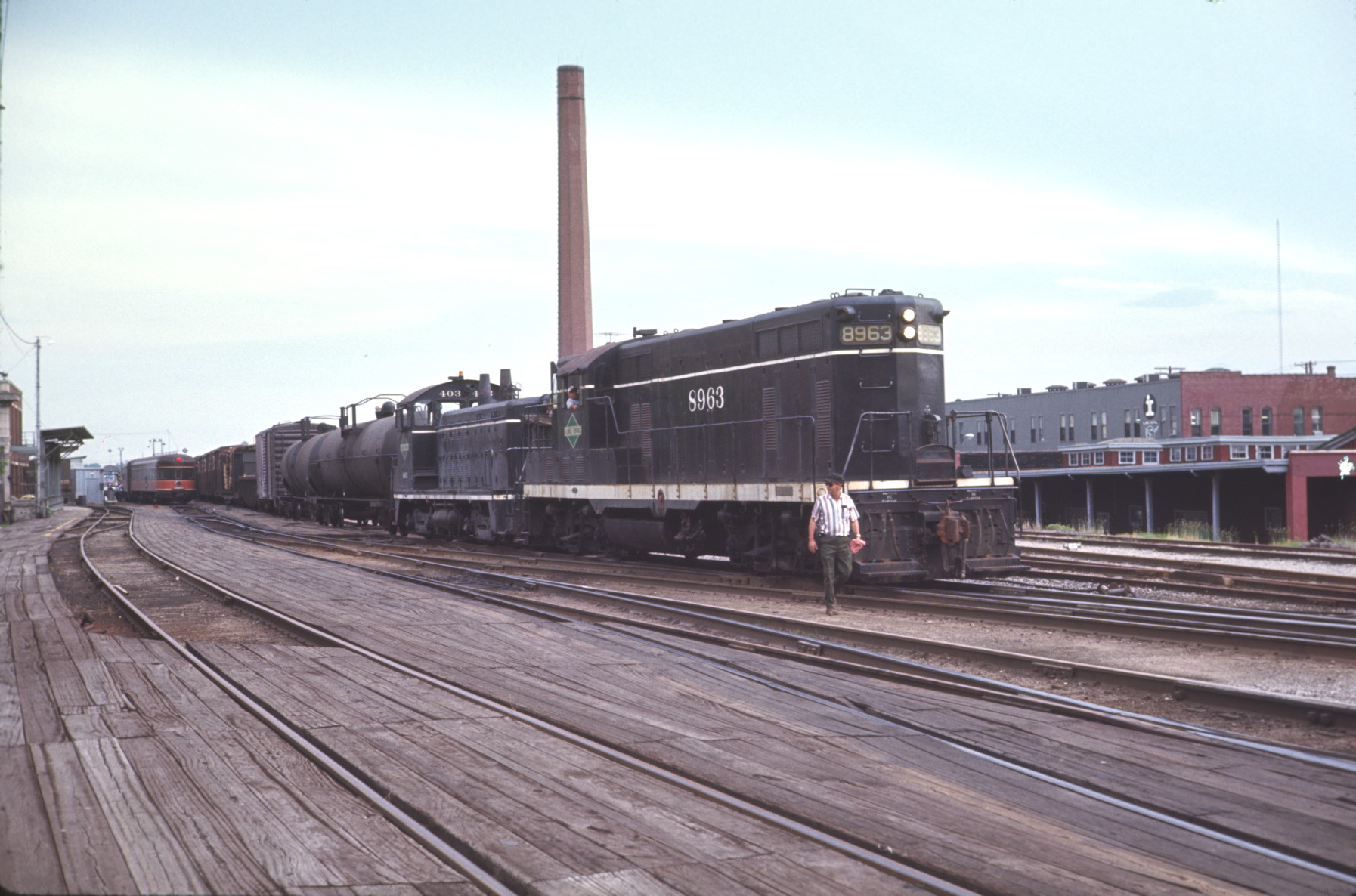 Phil Gosney photo
We see the unusual combination of GP-7 and a SW-7 on a northbound transfer job en route to IC North Yard in Memphis. The massive amounts of wooden planks identifies this location as the north end of Central Station. Also note the southbound "City of New Orleans" is leaving town on this hot and sultry afternoon in July of 1968.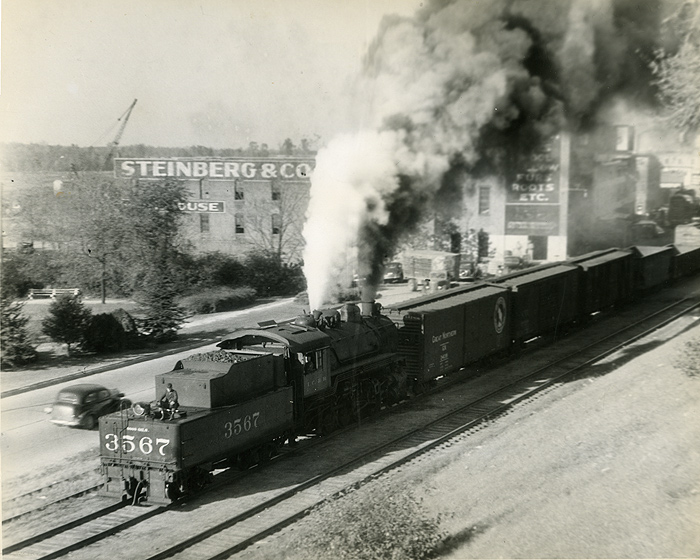 Contributed by Bill Pollard
IC #3567 is southbound along Riverside Drive with a North Yard to South Yard transfer in this 1947 view.
This page was designed and is maintained by Mike Condren. If you have materials
that you would like to contribute, contact me at mcondren@cbu.edu