Memphis Railroad Maps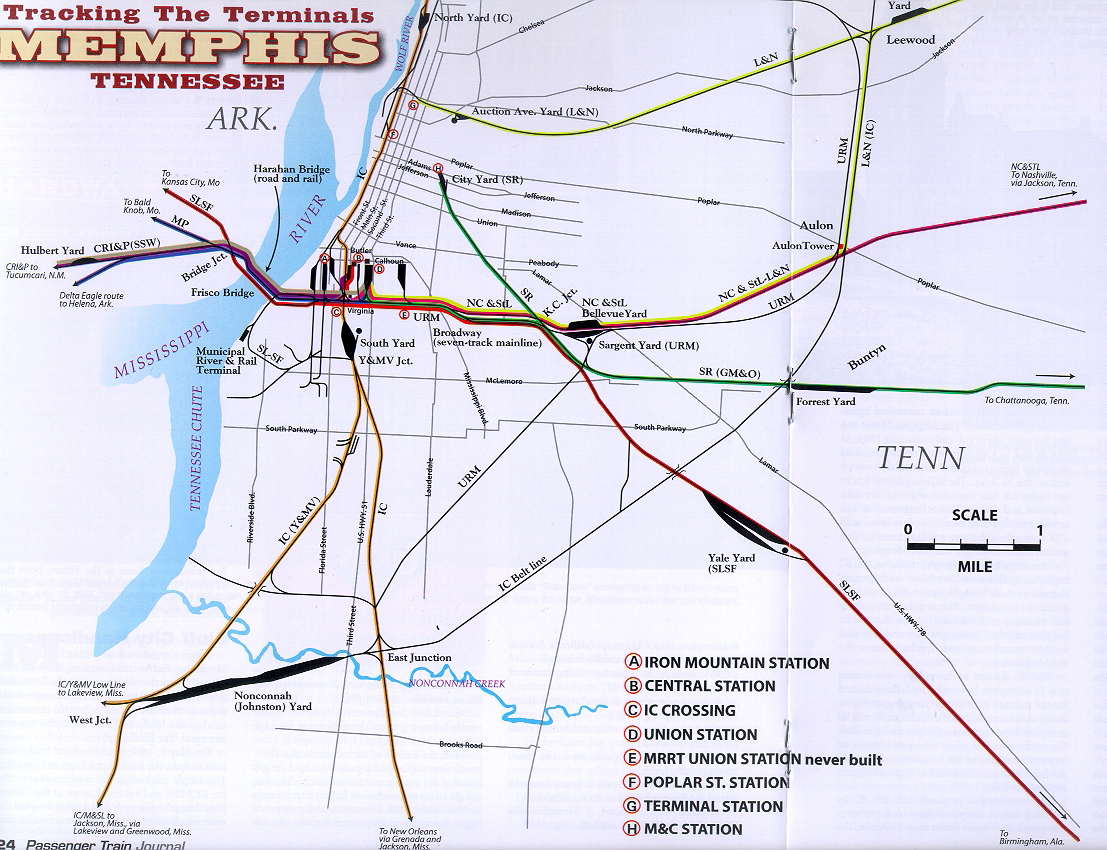 The gray legend for the Chicago, Rock Island & Pacific using Union Station is incorrect.
The line using Union Station should be St. Louis Southwestern (Cotton Belt).
The Rock Island used Central Station.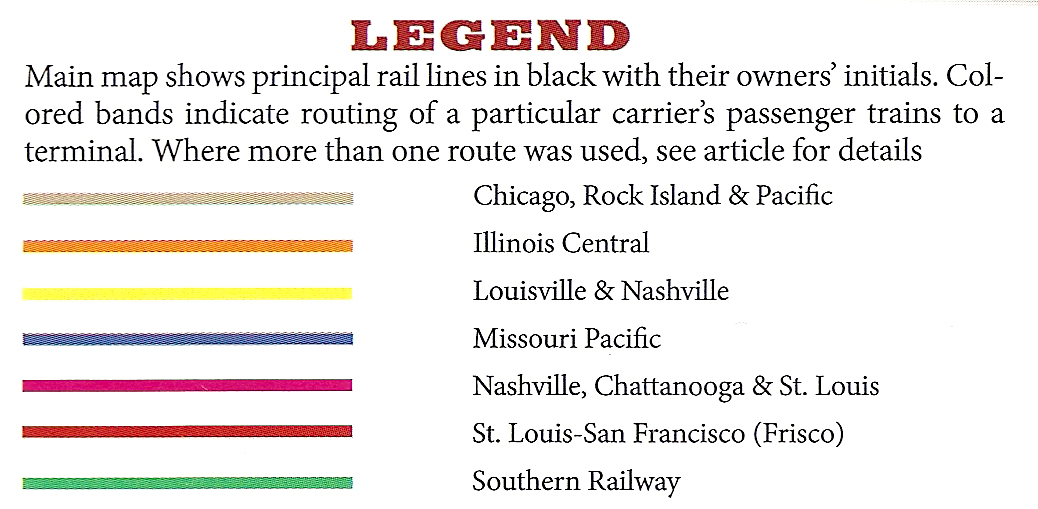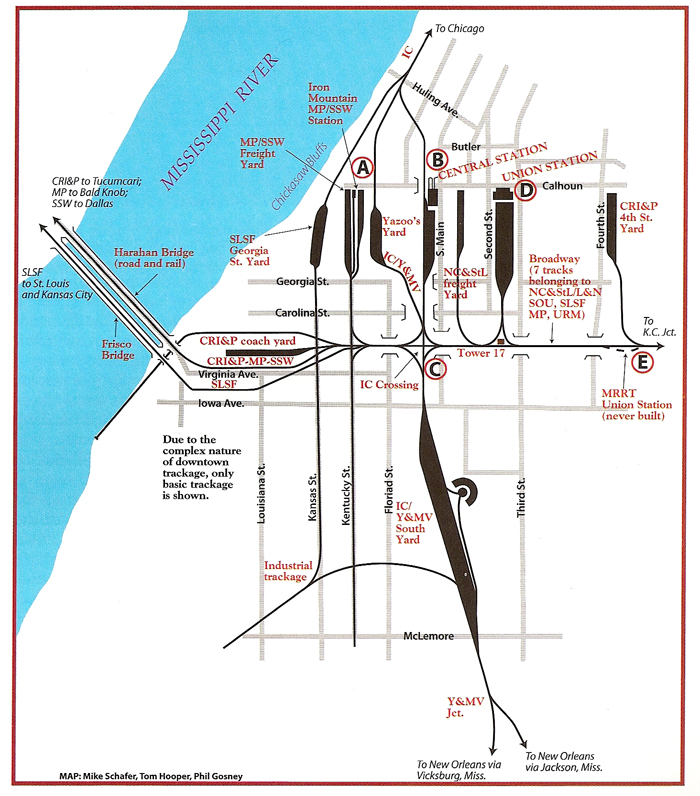 This map is used with permission of Passenger Train Journal
It was generated by Mike Schafer, Tom Hooper, and Phil Gosney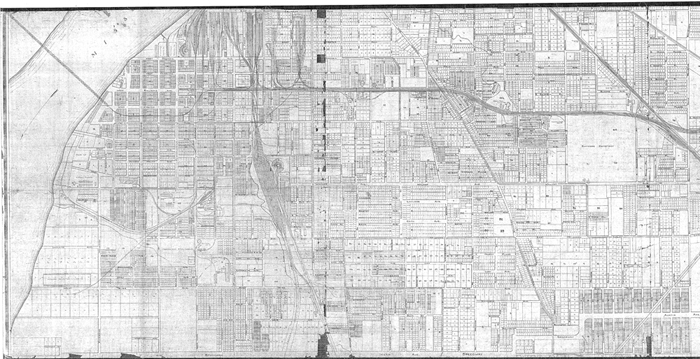 Memphis Railroads from Memphis Bridges to KC Junction in early 1910s.
Larger View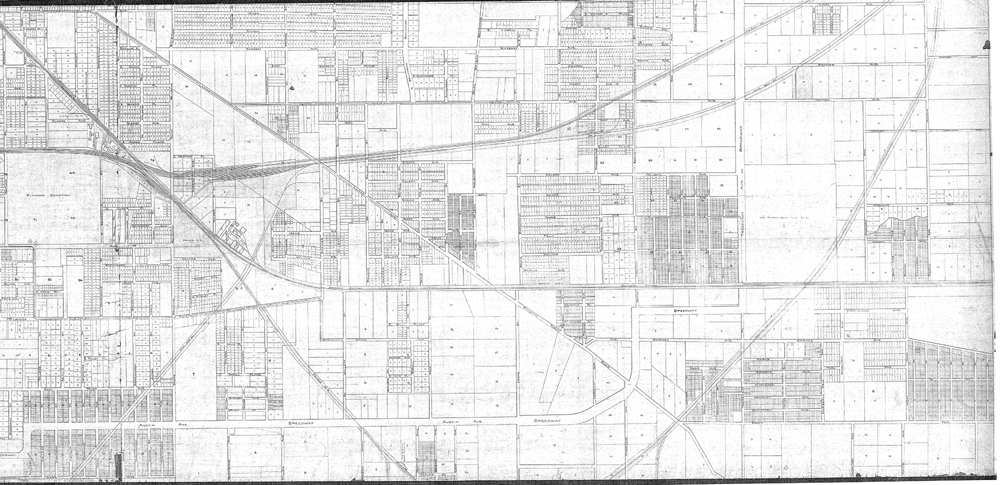 Memphis east from KC Junction. Continuation of above map.
Larger View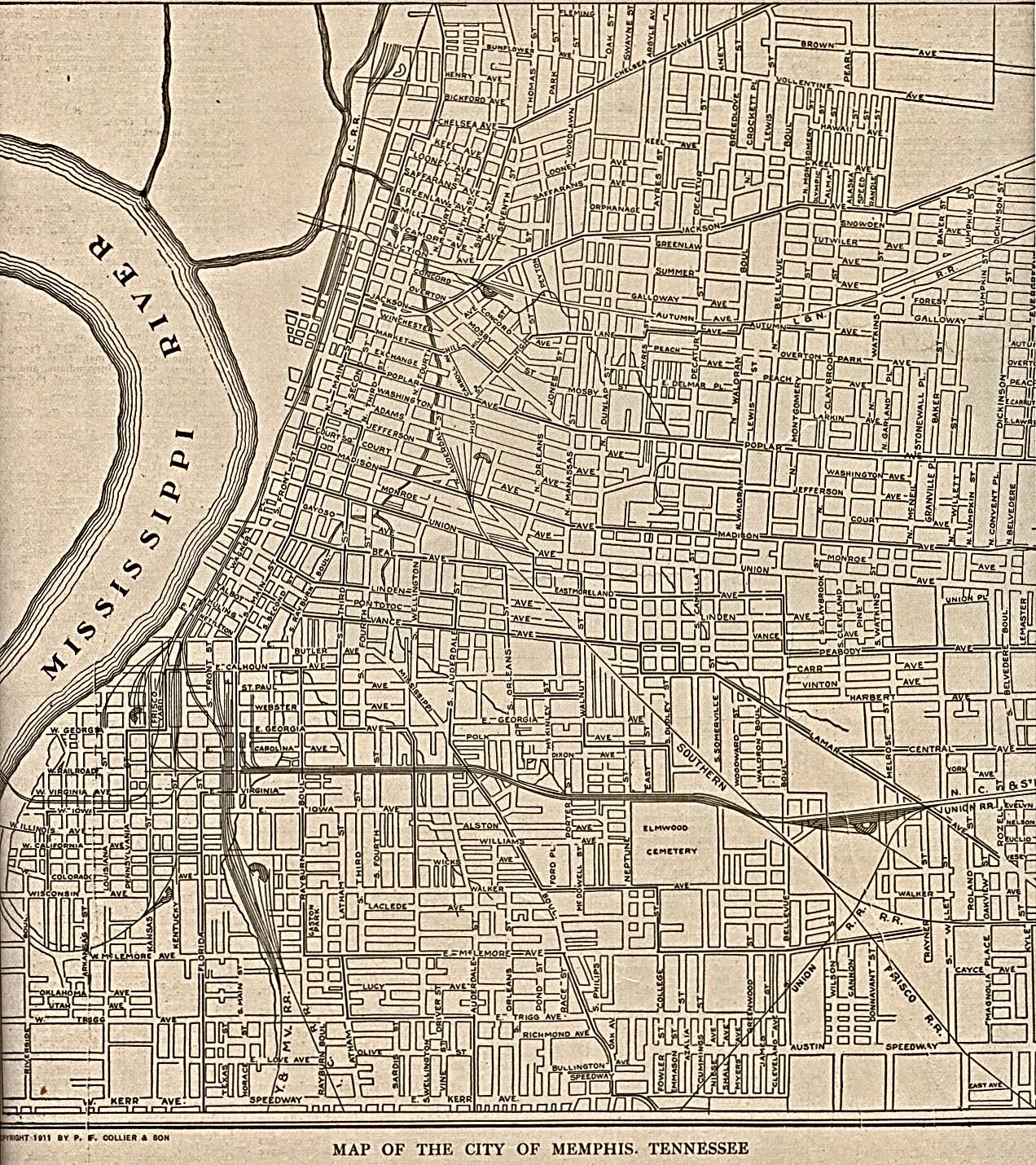 1911 map of Memphis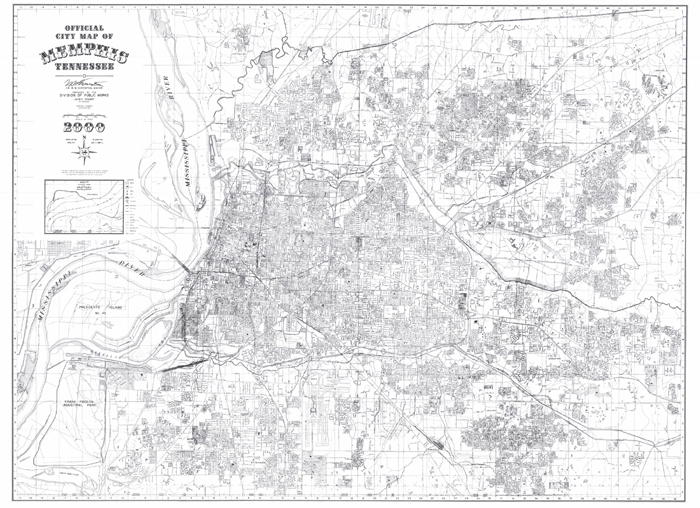 Contributed by David Johnston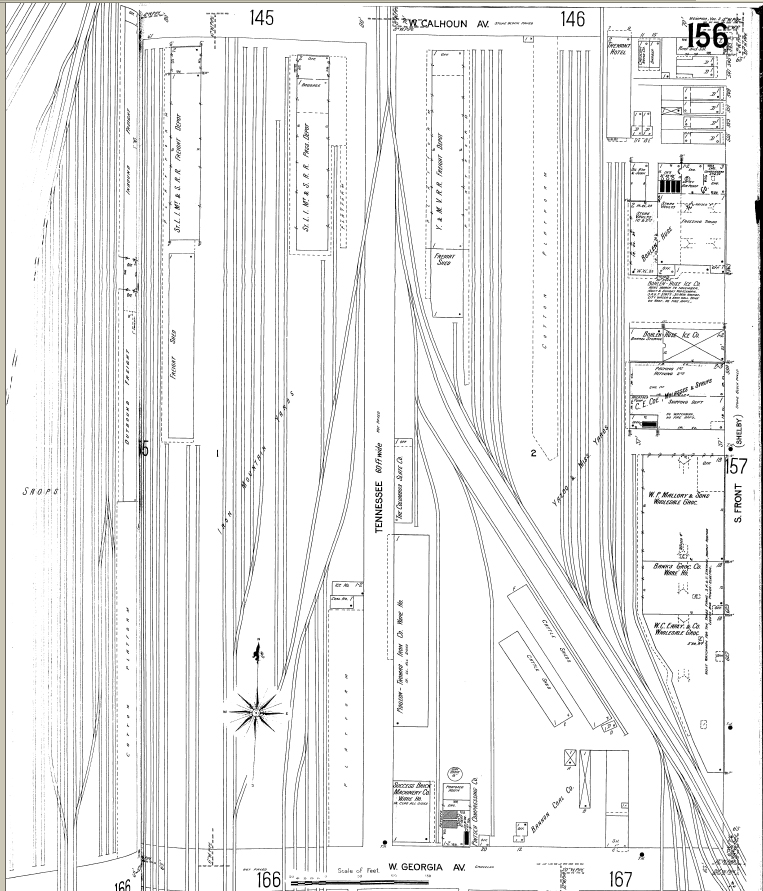 Contributed Bill Strong
Return to Memphis Historical Railroad Pages Home Page
This page was designed and is maintained by Mike Condren. If you have materials
that you would like to contribute, contact me at mcondren@cbu.edu