SLSF Tennessee Yard Engine Terminal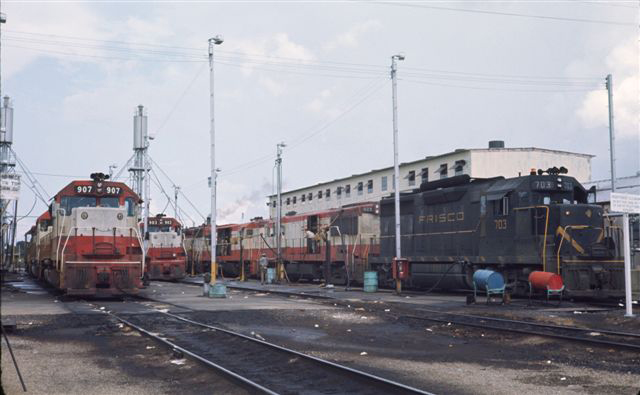 Phil Gosney photo.
A variety of locomotives, including high nosed GE U-25B model, are being serviced at Frisco's Tennessee Yard in November, 1968.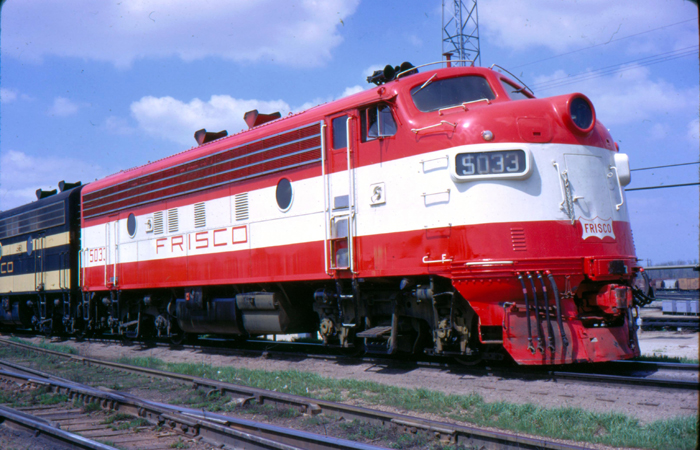 Bill White Photo
Frisco #5033 was one of the first units repainted into the Mandarin Orange and White paint scheme.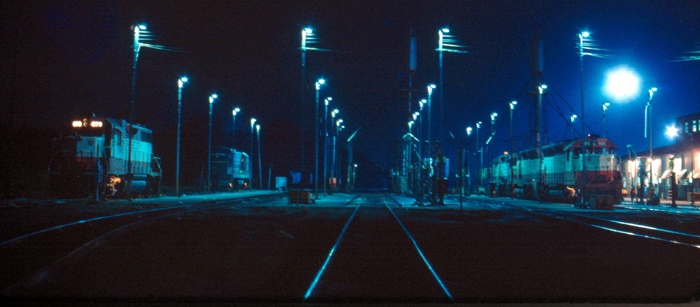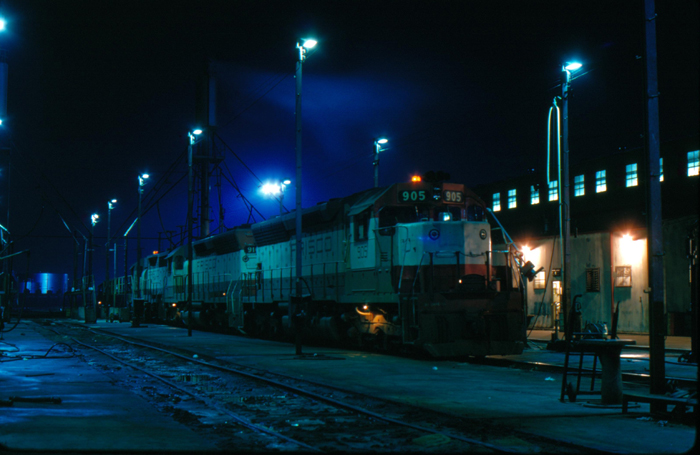 David Johnston Photos
This night scenes at TY engine terminal were taken on 5/23/74.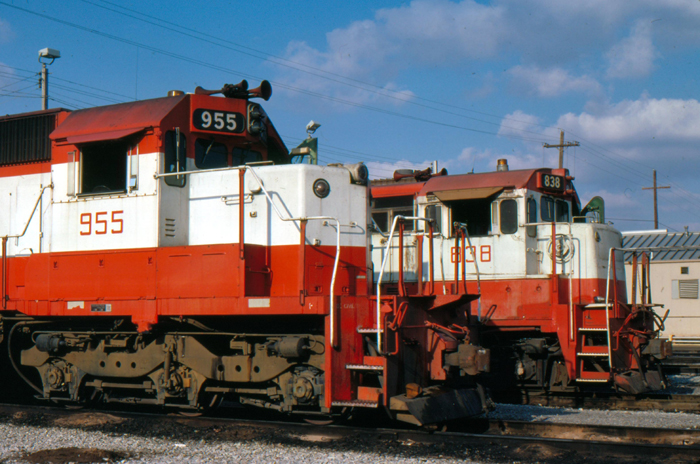 David Johnston Photo
TY engine terminal, 12/6/80.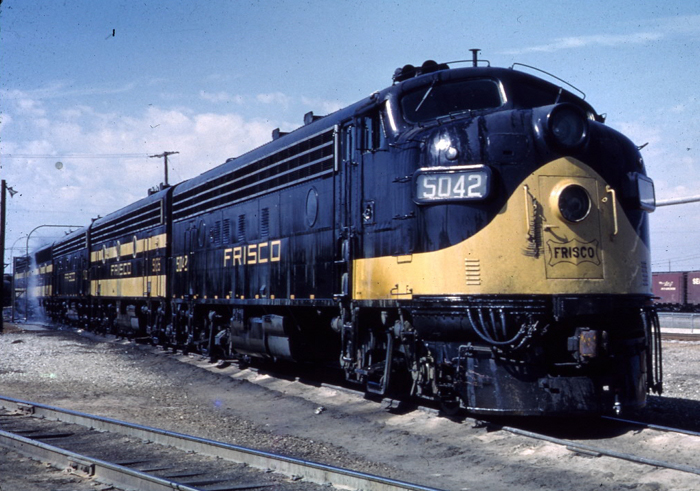 Mike Condren Collection
SLSF 5042 FP7A in the wash rack at Tennessee Yard. 7/66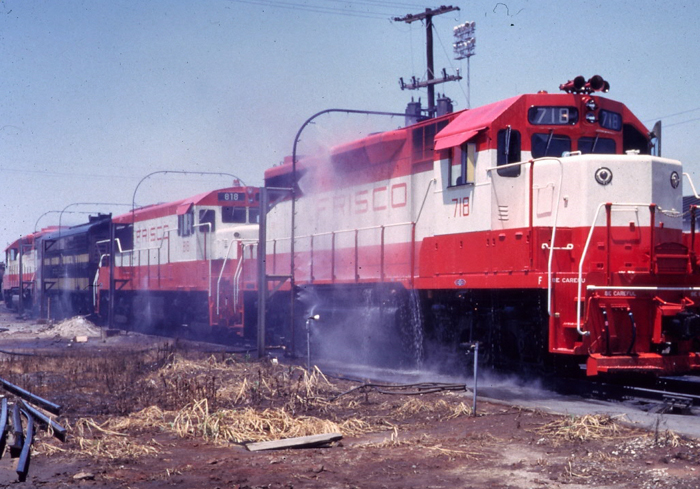 Mike Condren Collection
SLSF 718 GP35 in the wash rack at Tennessee Yard. 7/31/66
This page was designed and is maintained by Mike Condren. If you have materials
that you would like to contribute, contact me at mcondren@cbu.edu