MILW 261
June 24, 2006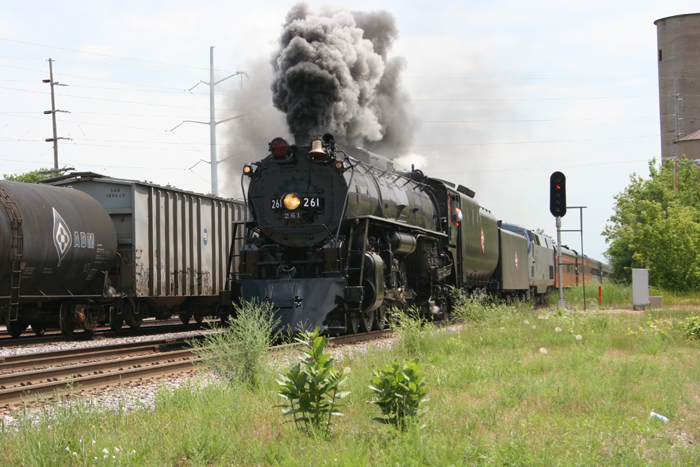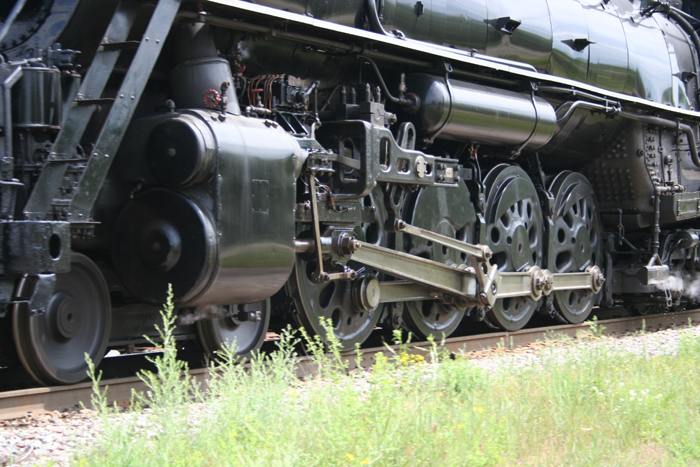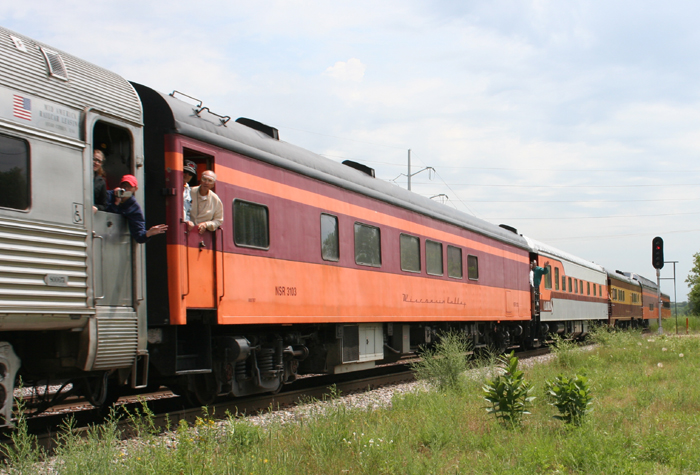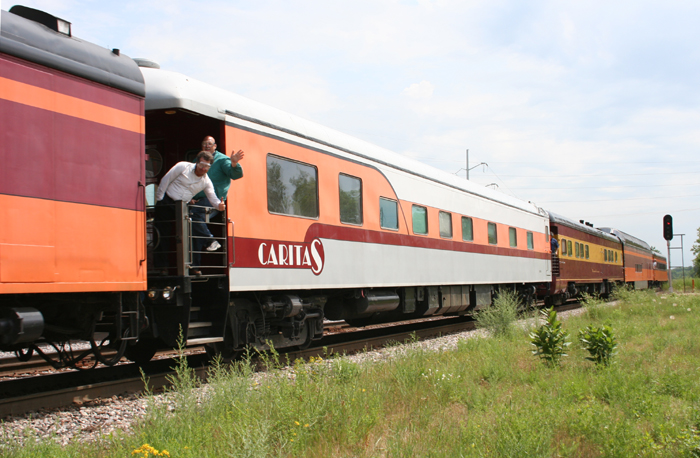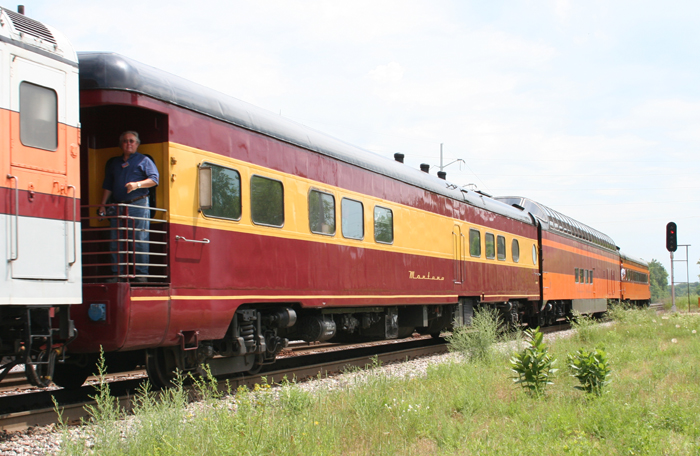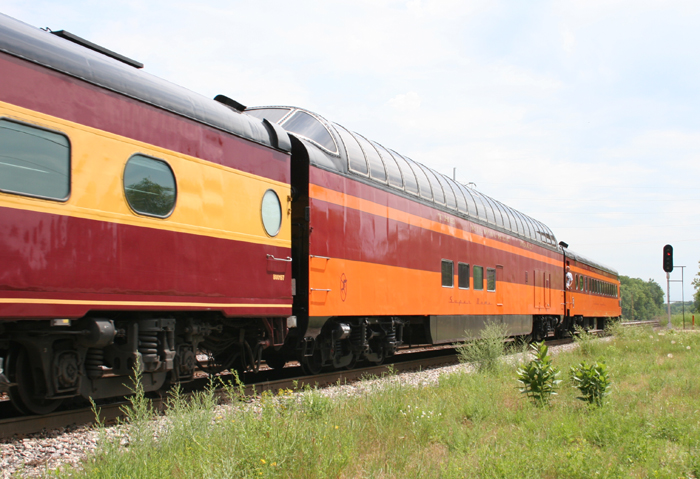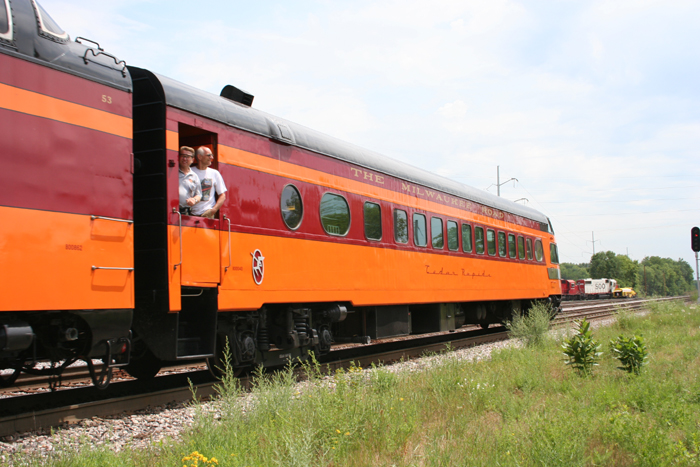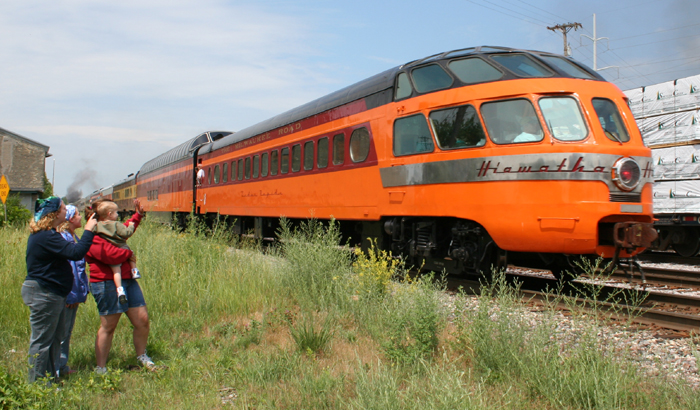 Having headed west to get out of rain, I finally began my chase of MILW 261, and what a chase it was. Here we see our subject approaching the Amtrak station in Portage, WI. Note the "rail fan window" in the lower level of the super dome. Note the little boy who came to see "Thomas" pass by. A good weed-eater would have been welcome.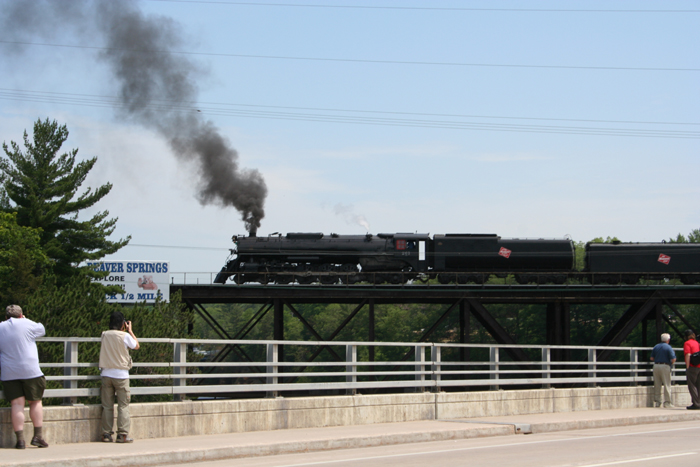 The shot at Wisconsin Dells on the bridge was shot out the window while driving.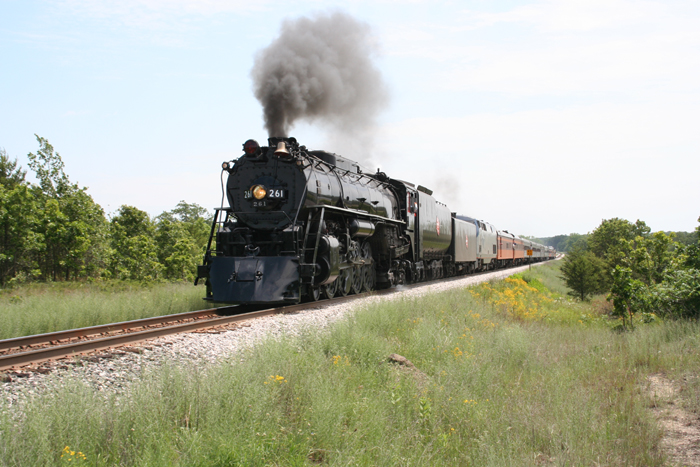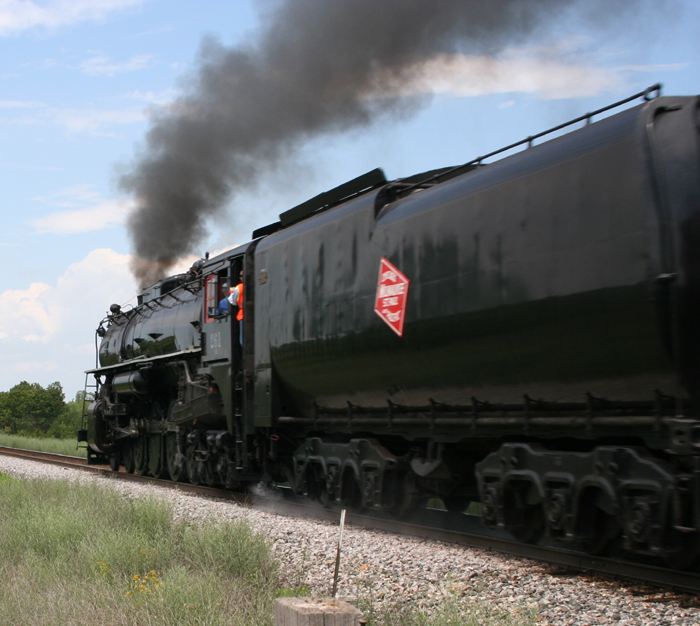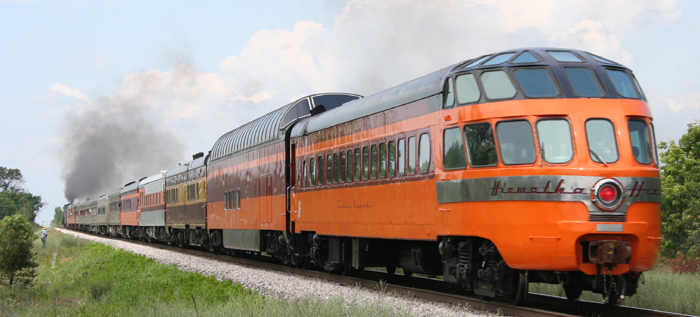 Just west of the Dells, we see 261 charging up the grade gaining speed. Nothing but smoke was seen of the train after this until New Lison! He was really moving.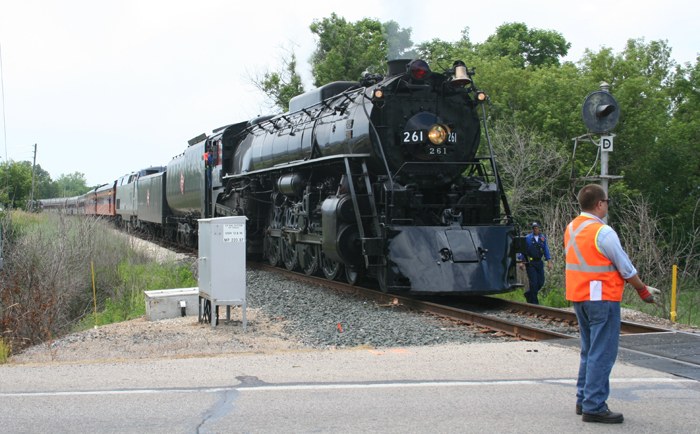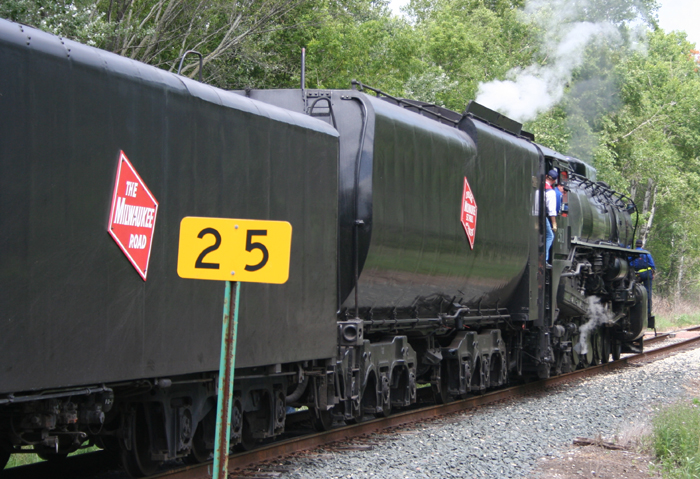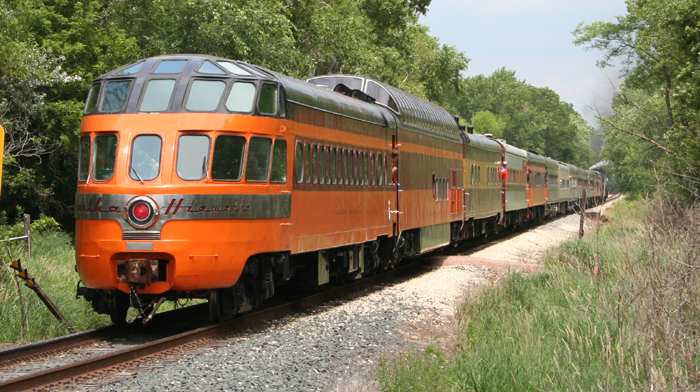 Upon arrival at New Lisbon, the train heads up the east leg of the wye and along the Wausau branch for servicing. The engine stops in the middle of the highway and looses its footing twice while trying to restart the train.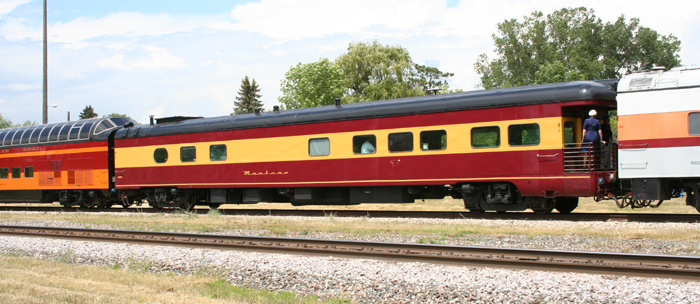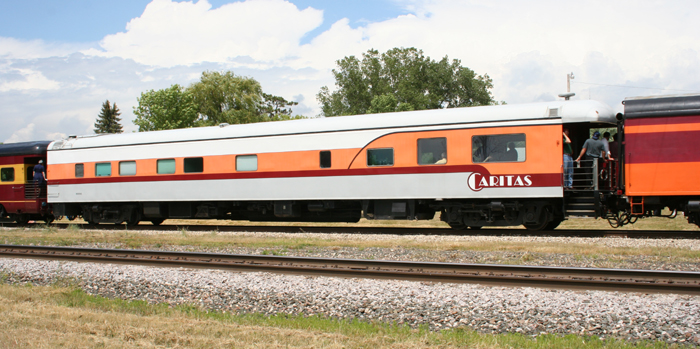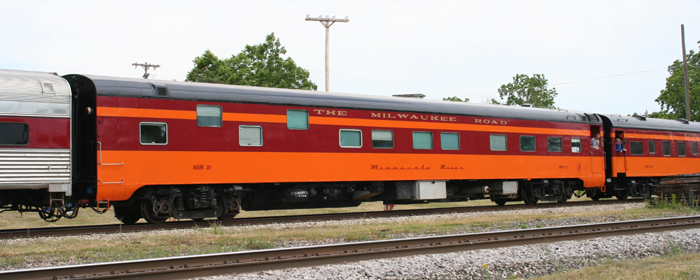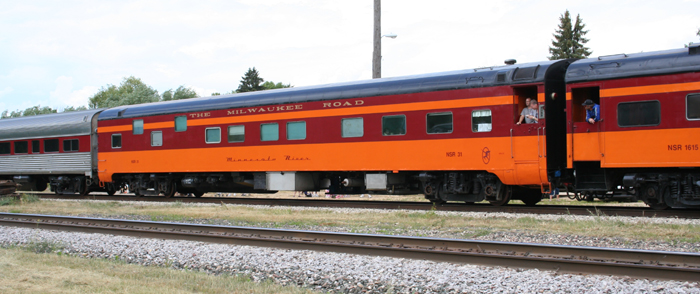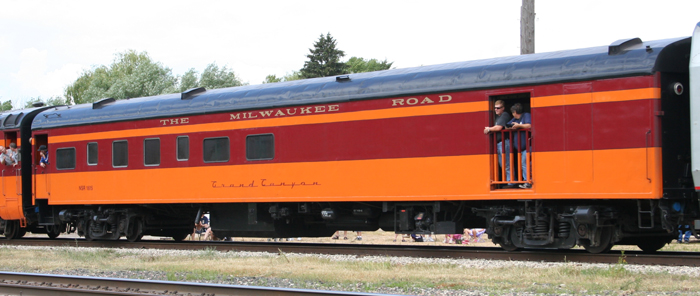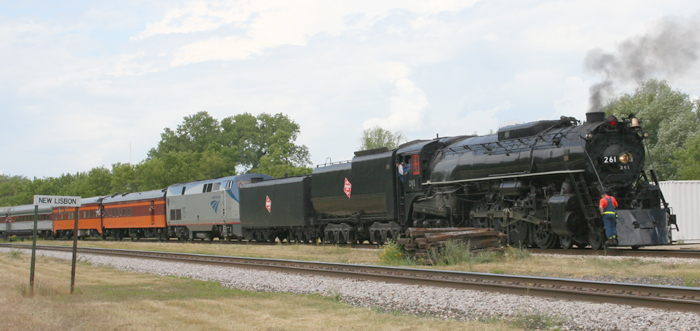 Sky top lounge "Cedar Rapids" leads the train around the west leg of the wye and the train completes turning and servicing.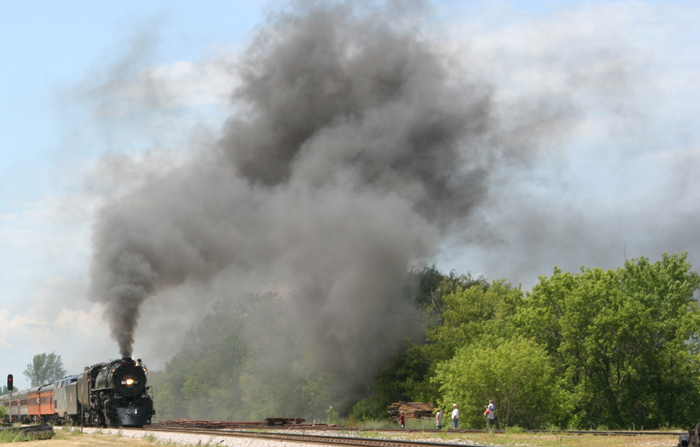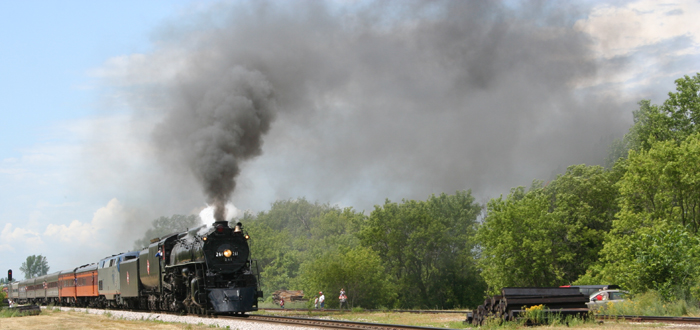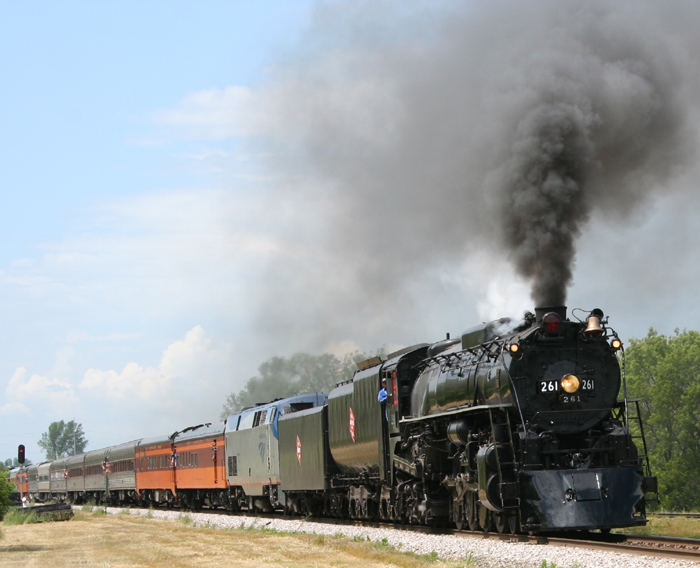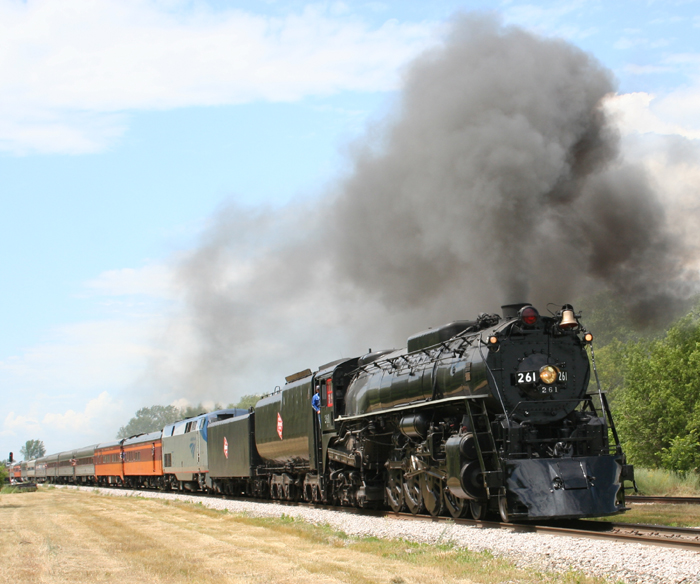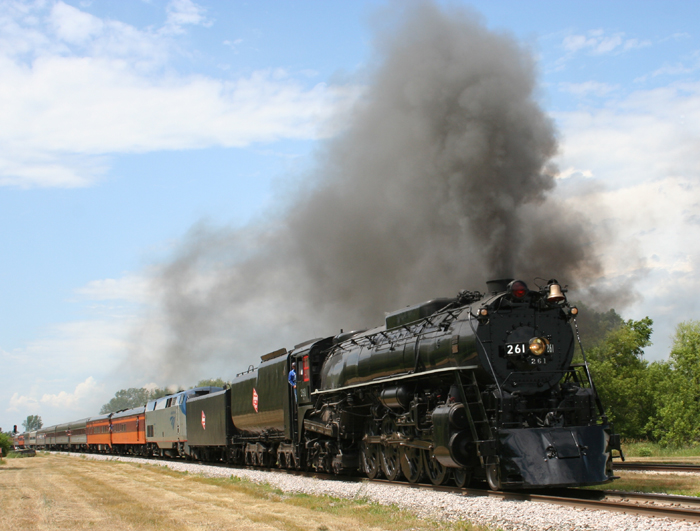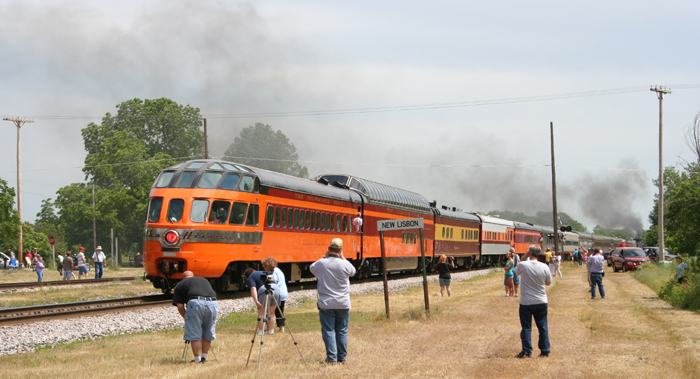 As 261 leaves New Lisbon, she puts on quite a show of smoke.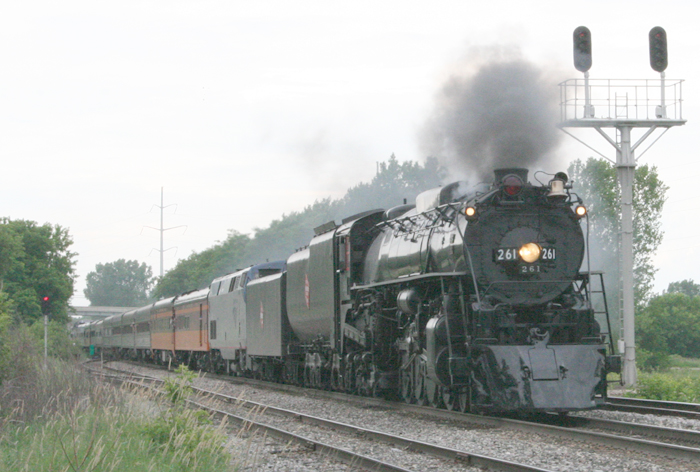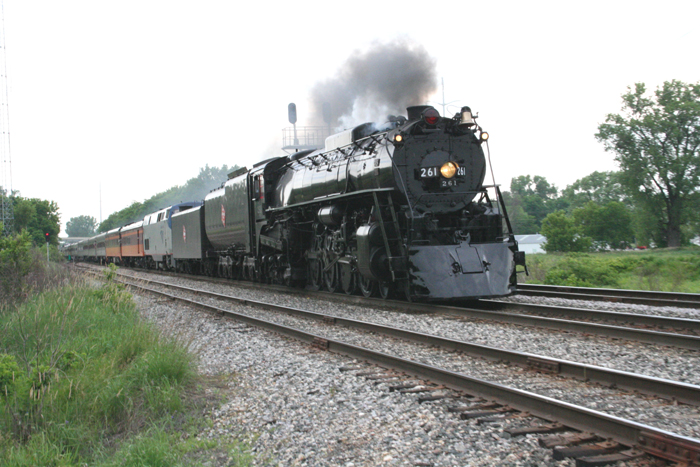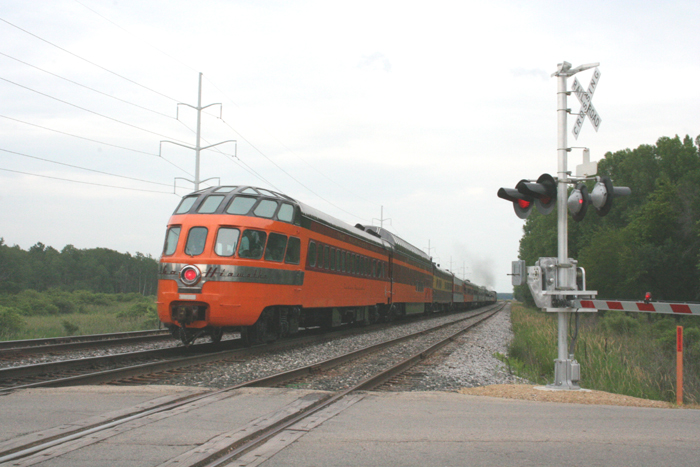 After 261, I tried to beat it to Lyndon Station by getting on parallel I90-I94 and driving 75 mph. I got track side in time to see the yellow "approch" signal change to a green "clear" indication. By bypassing the Dells on I90-I94 and again driving 75 mph, I made it to Portage Junction slightly ahead of the train. The chase was broken off at this point.
This page was designed and is maintained by Mike Condren. If you have materials
that you would like to contribute, contact me at mcondren@cbu.edu