Twin-Steam Weekend Part 2
Monticello's SOU 2-8-0
and other Eastern Illinois items
Oct. 17
Photos by Dave Ingles
Here she is, newly steaming Southern 2-8-0 401 at the Monticello Railway Museum, ready to take the 2 p.m. train south. To both photo and ride behind her, I chased her southbound twice and rode the northbound "push" leg in between, while Carol drove out from town to the museum.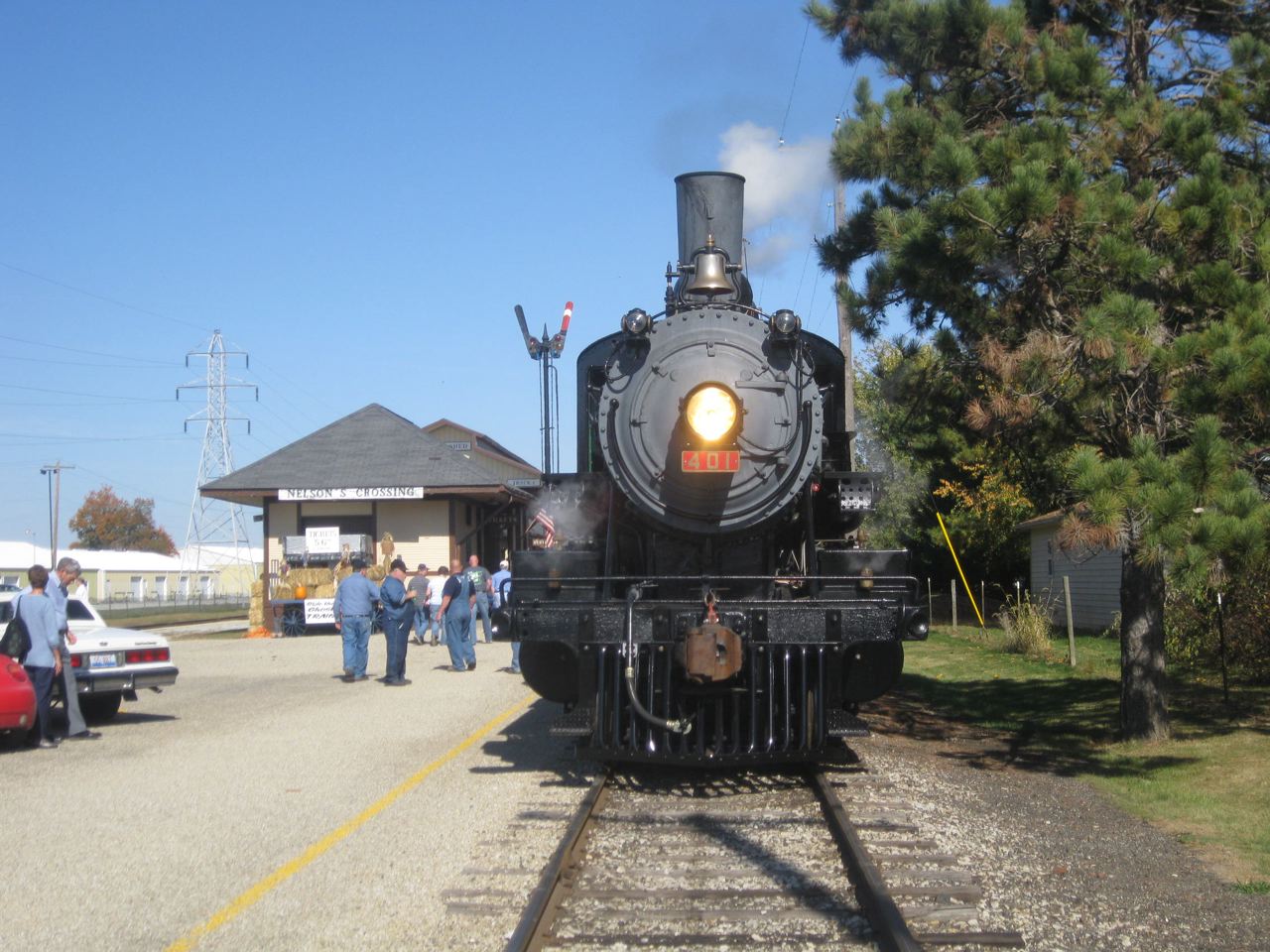 There is one grade crossing in between the museum and town, so while the train backed out of the Nelson's station area, we headed south and set up. Since it was the 2nd run of the 2nd day of the weekend, there was not a big crowd of photographers. The museum runs about 4 miles of trackage on a former IC branch, tho this station track above is on old Illinois Terminal right of way.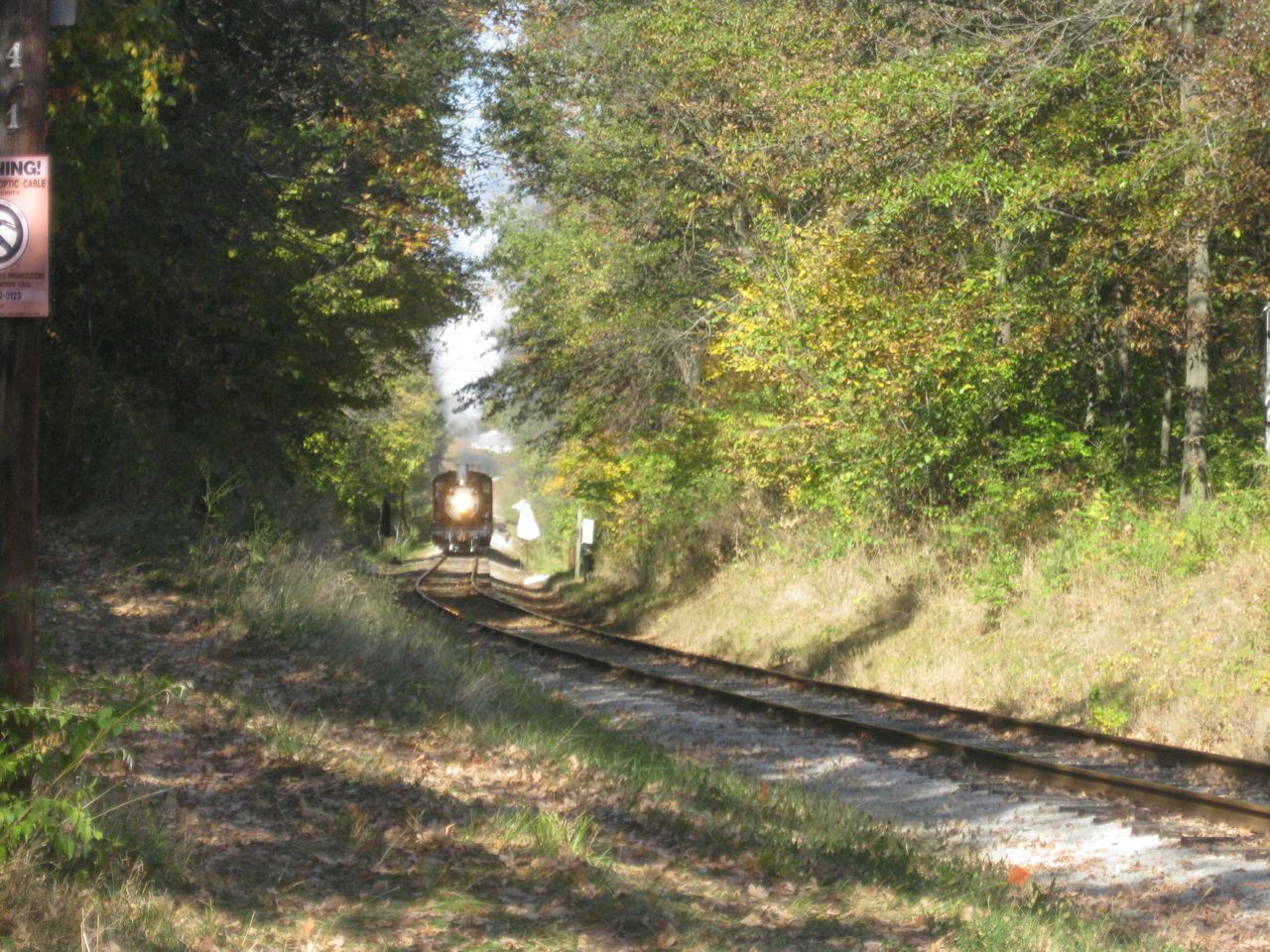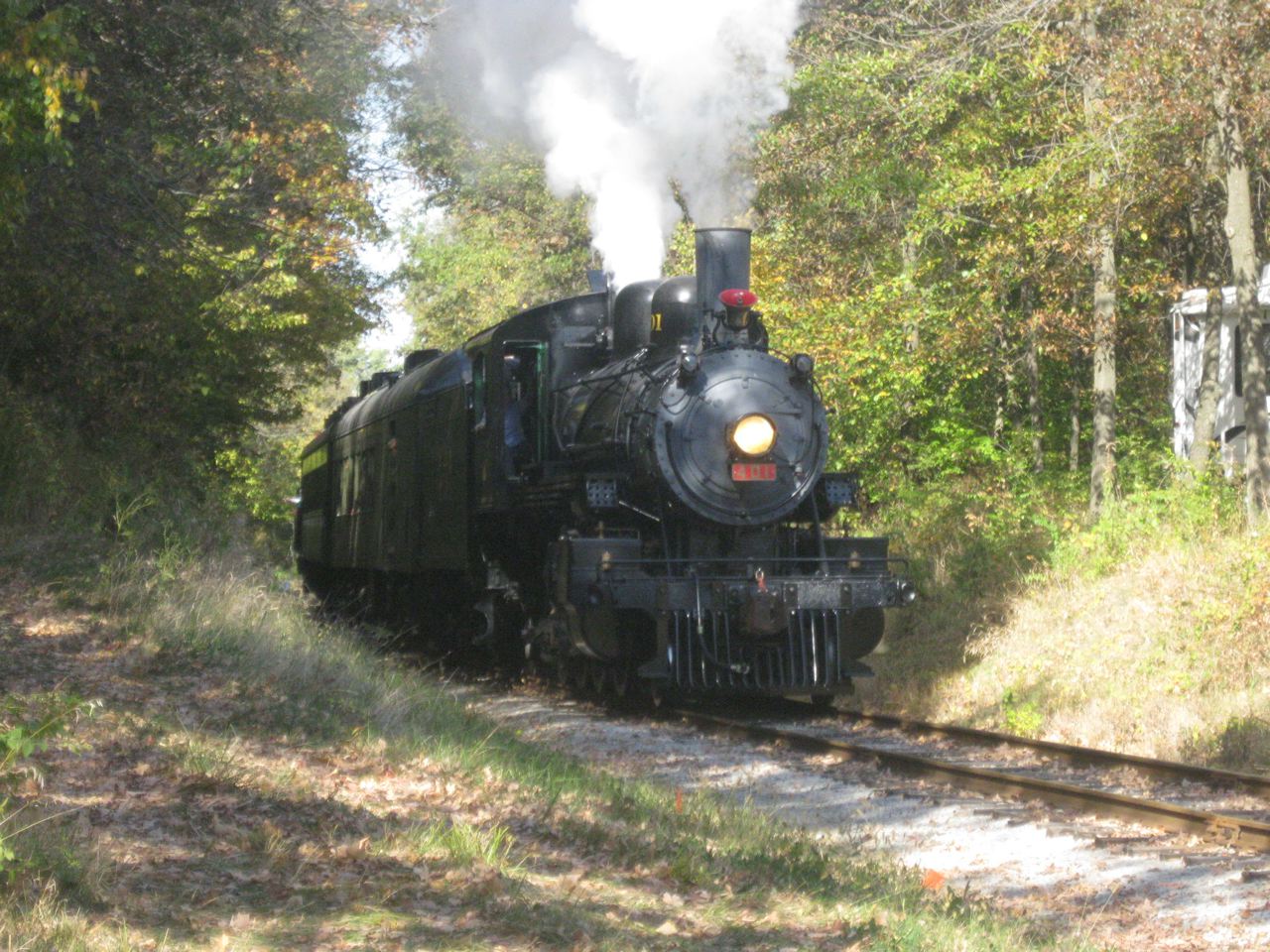 A few grade crossings in northeastern Monticello also offer nice spots, but you have to hustle to get here.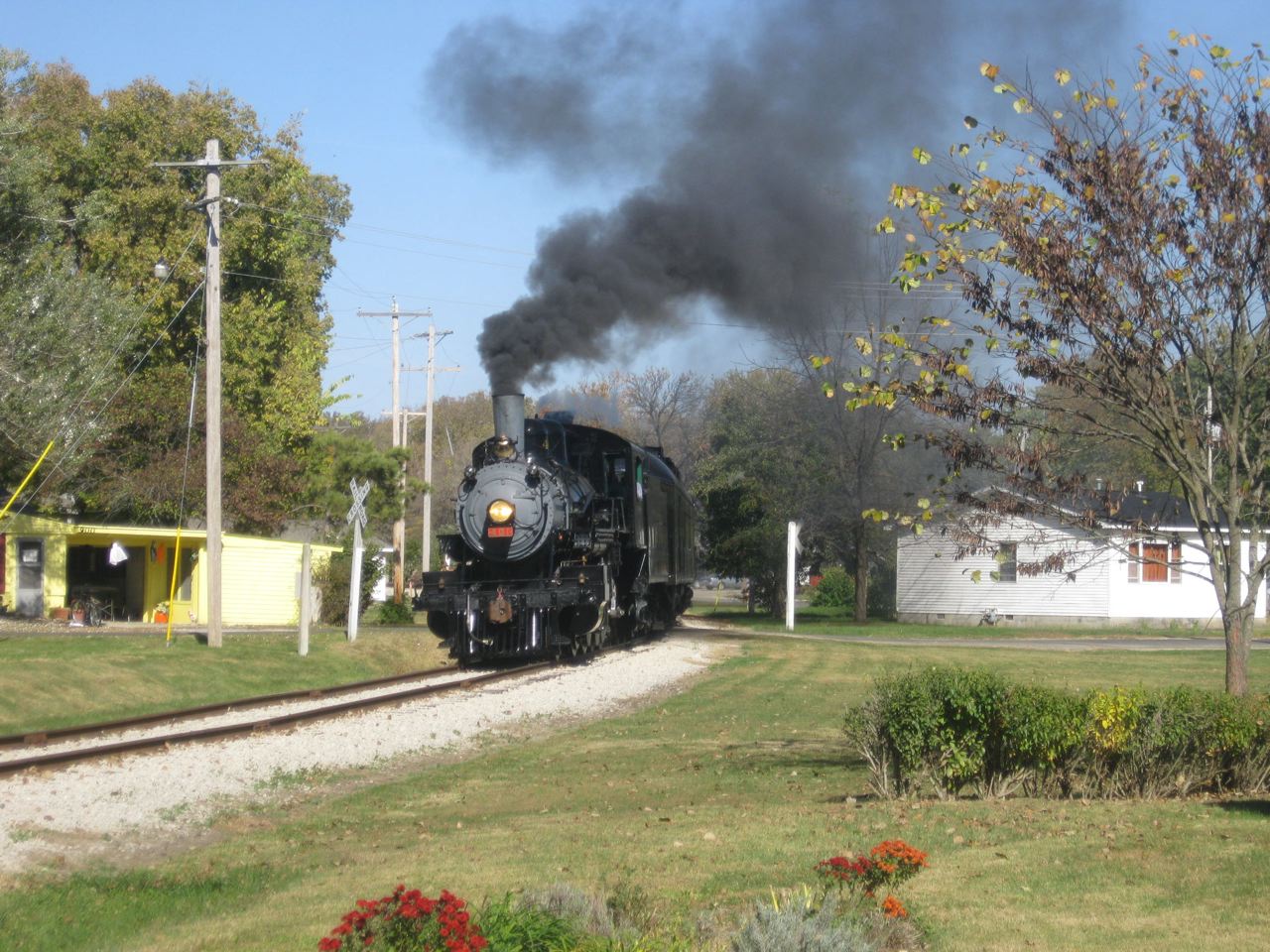 The consist is an IC combine, RI coach, NKP flatcar, and Wabash caboose -- all good central Illinois railroads! Even Southern served Illinois, into St. Louis.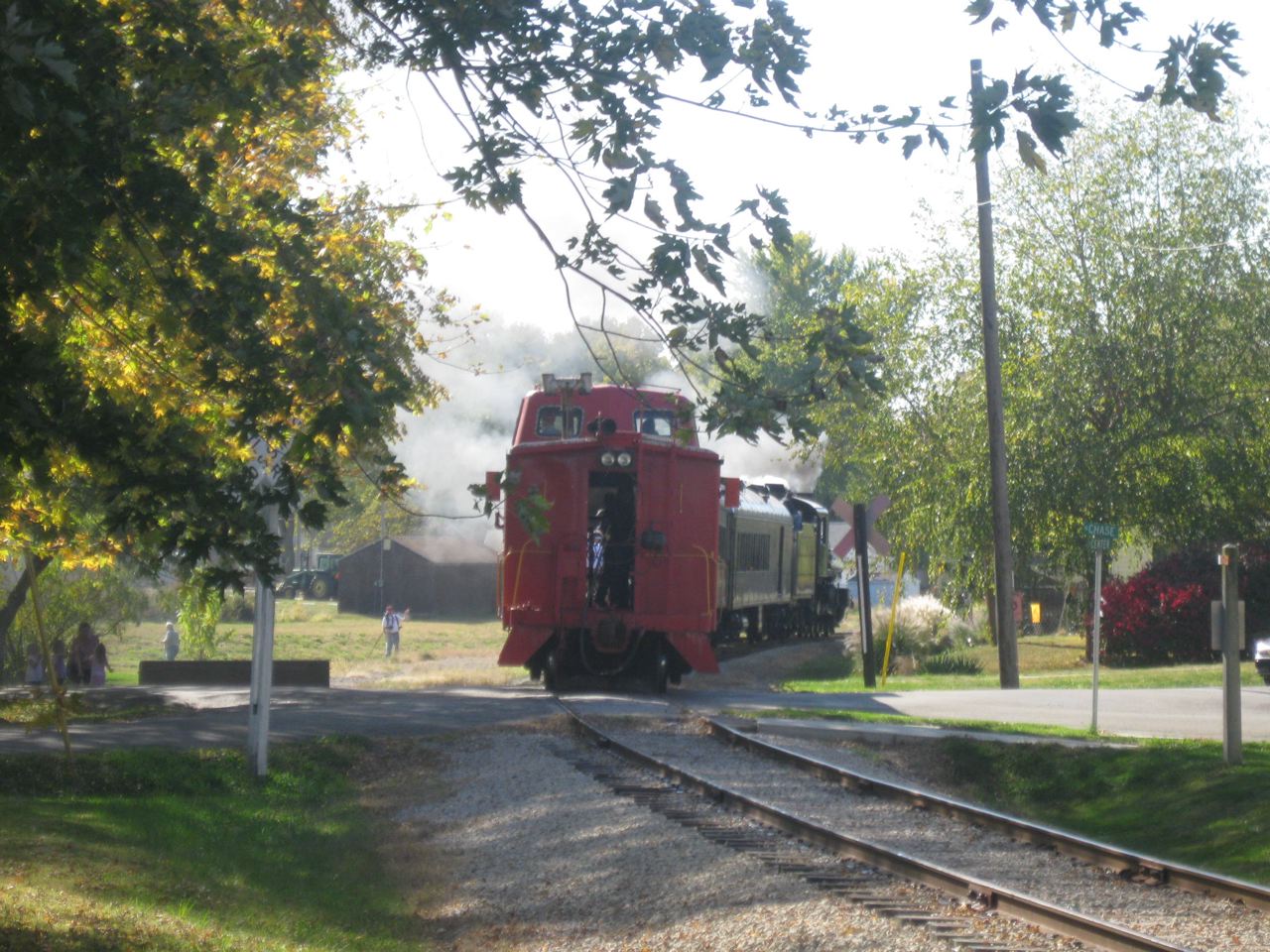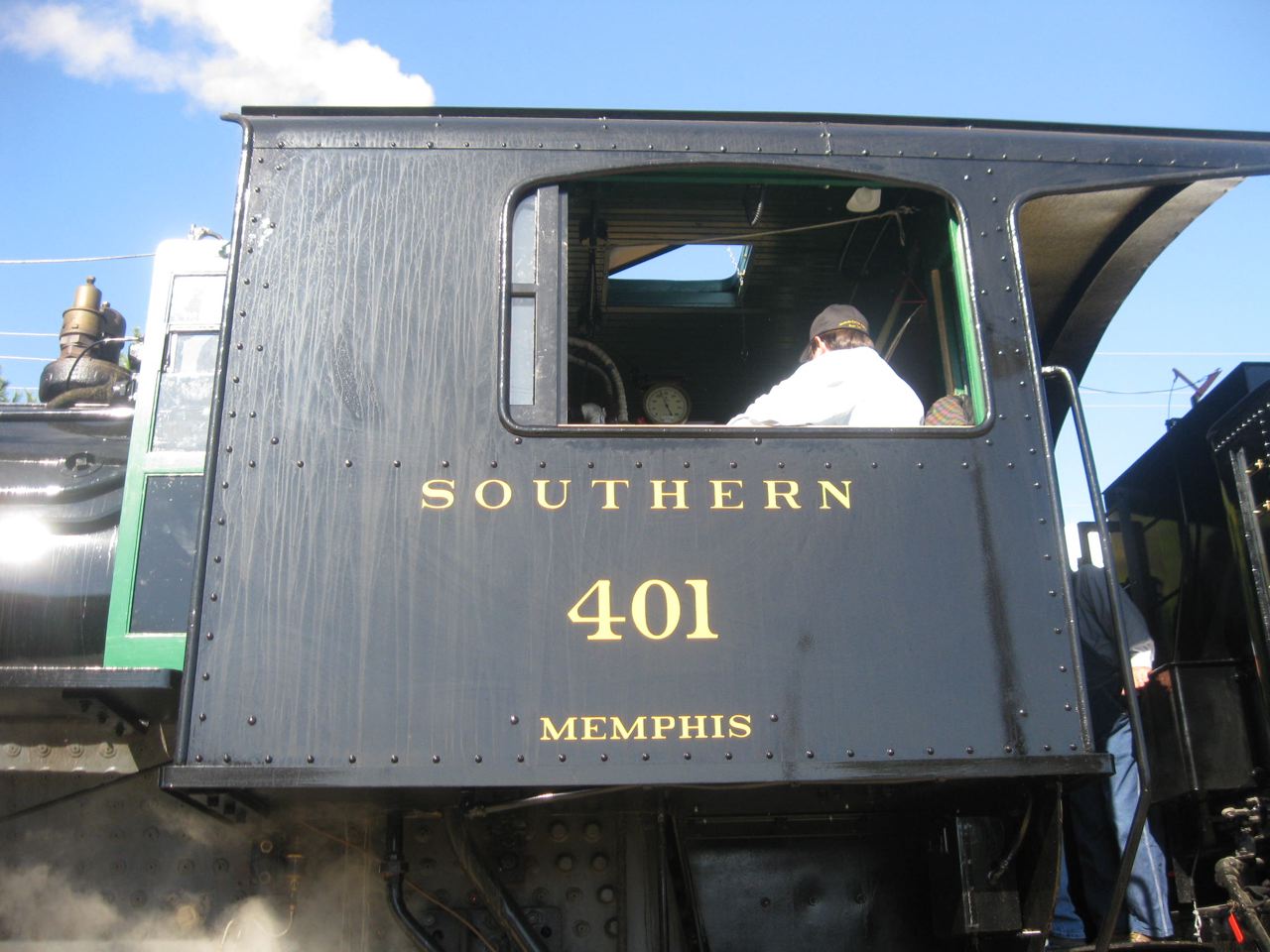 | | |
| --- | --- |
| Detail shots at Monticello depot, whose building is the relocated Wabash station from a few blocks west, on the old Chicago-Decatur main, the museum's connection to the world. The Museum usually furnishes equipment each December for an employees' Santa Train on NS out of Decatur. | |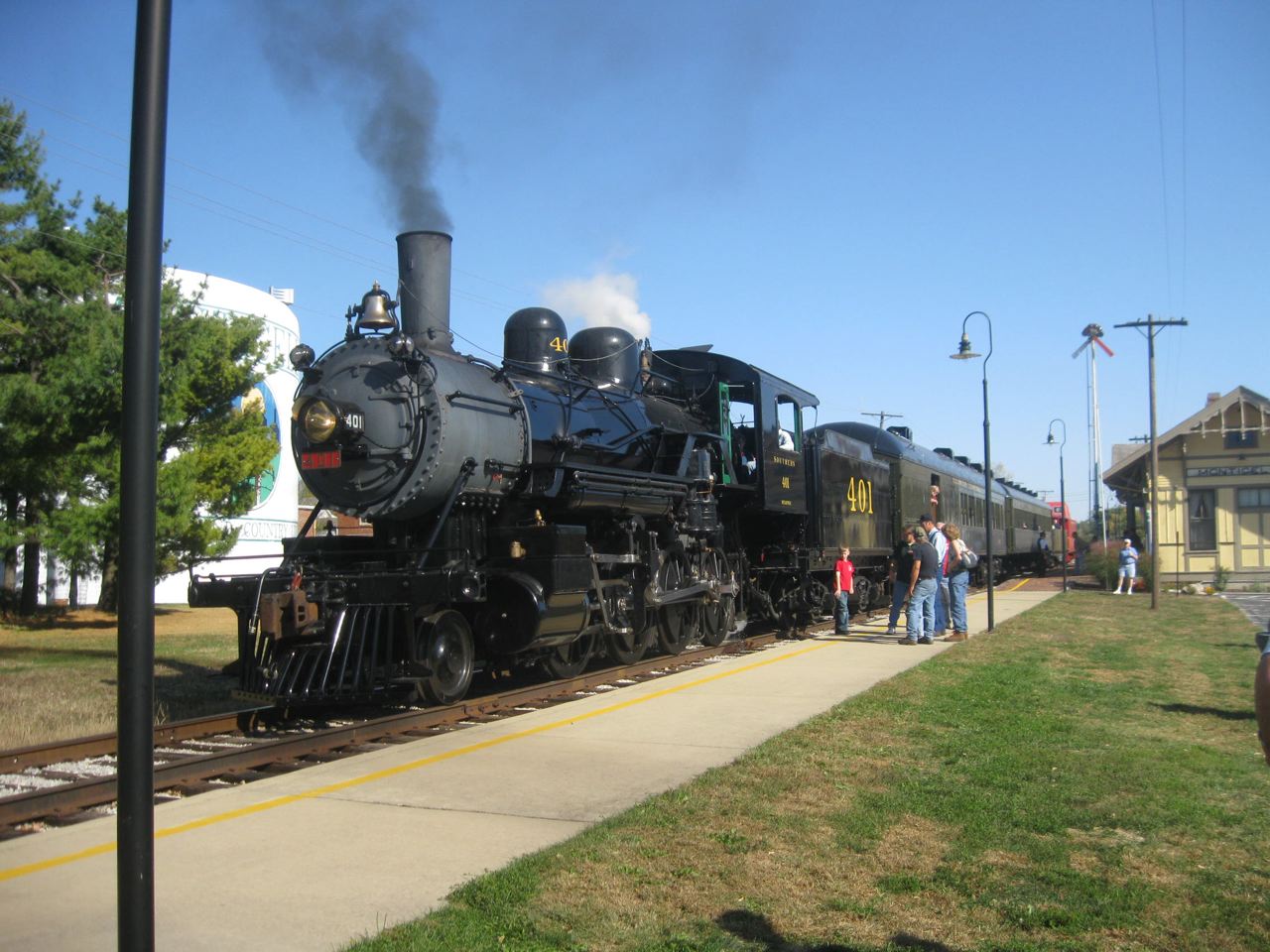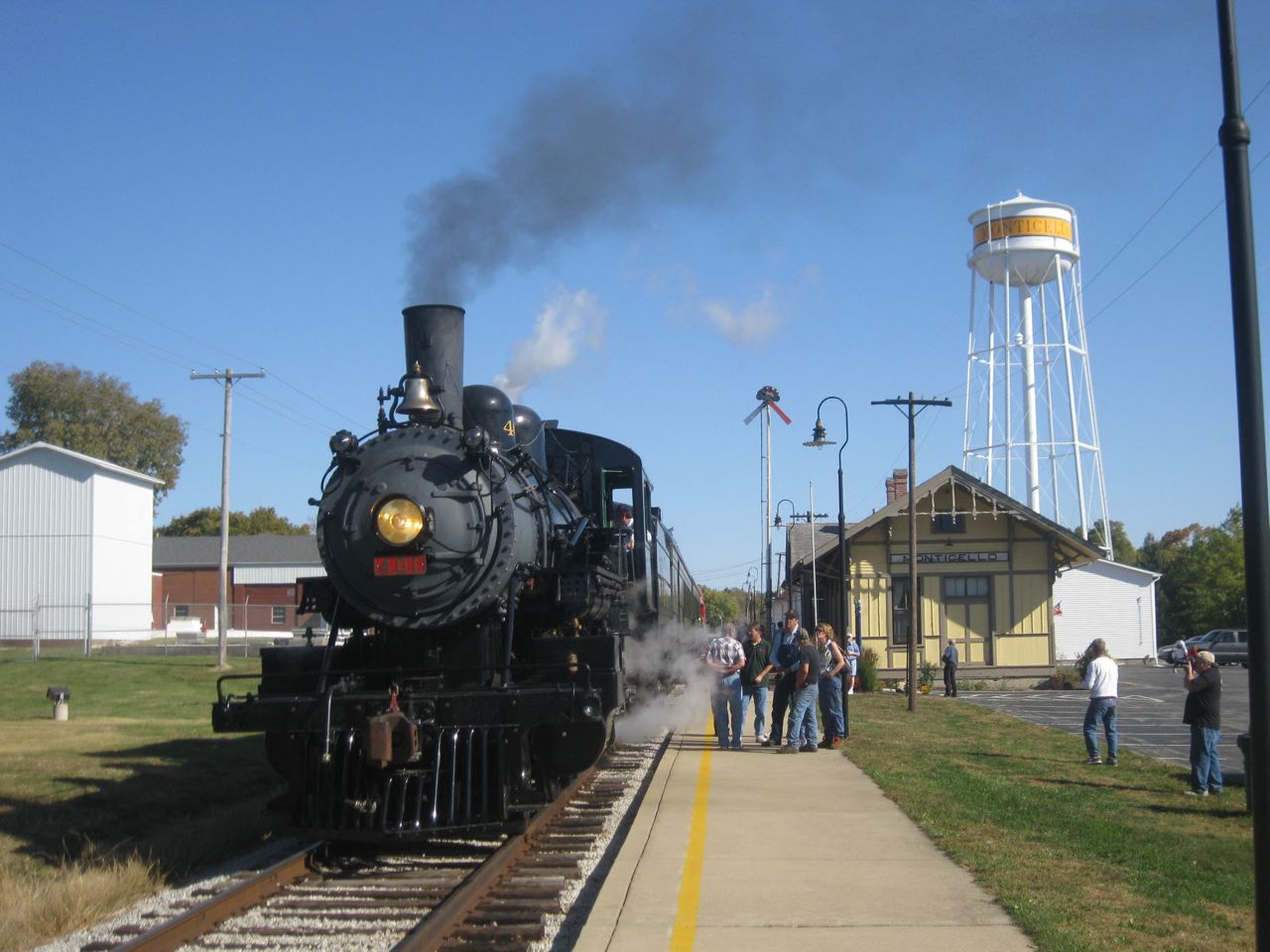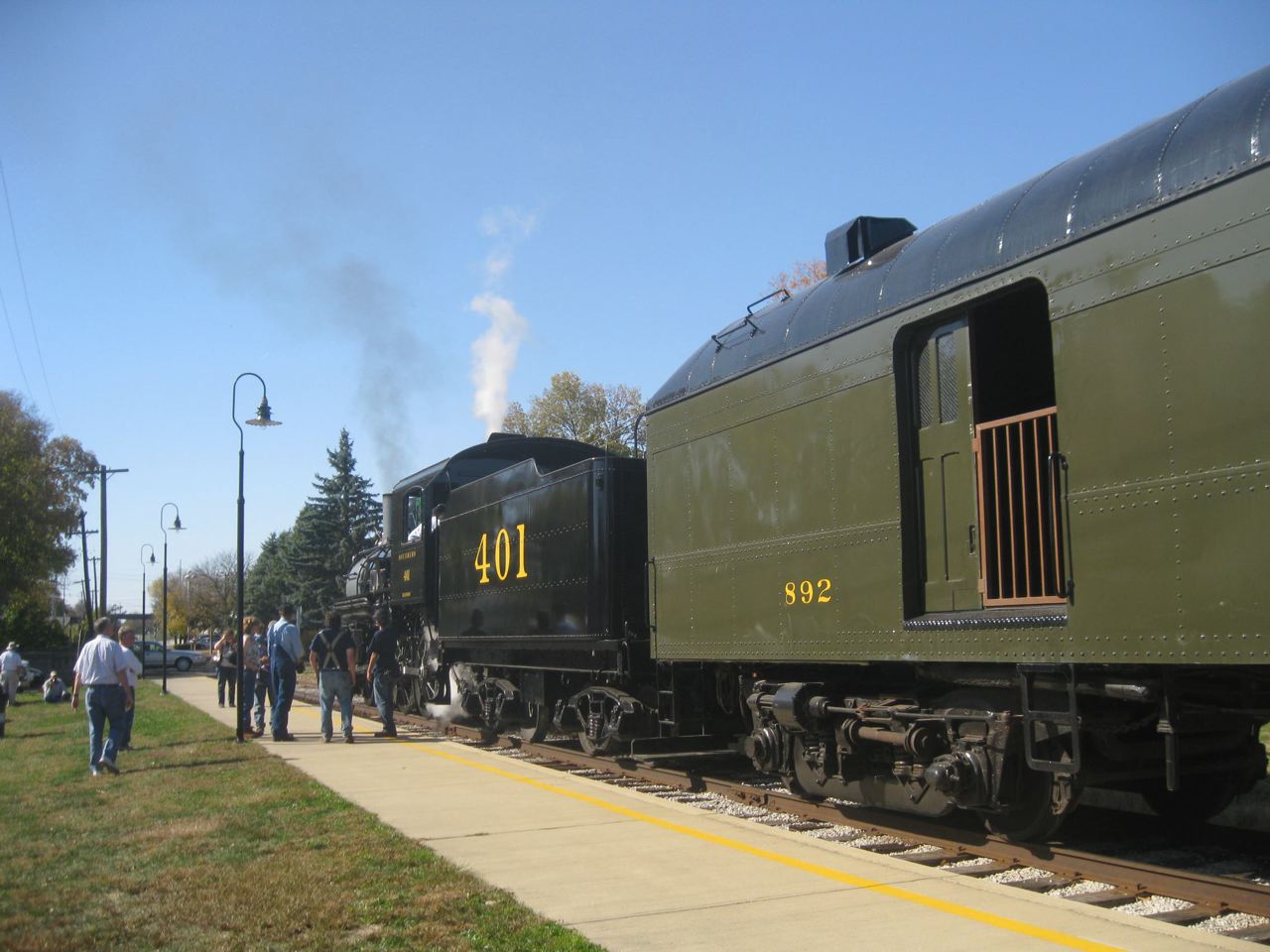 Having bought my ticket ($11 senior rate) at Nelson's, I boarded the train and rode the flatcar north on this pleasant sunny day in the 70's with a breeze, for the "push" north.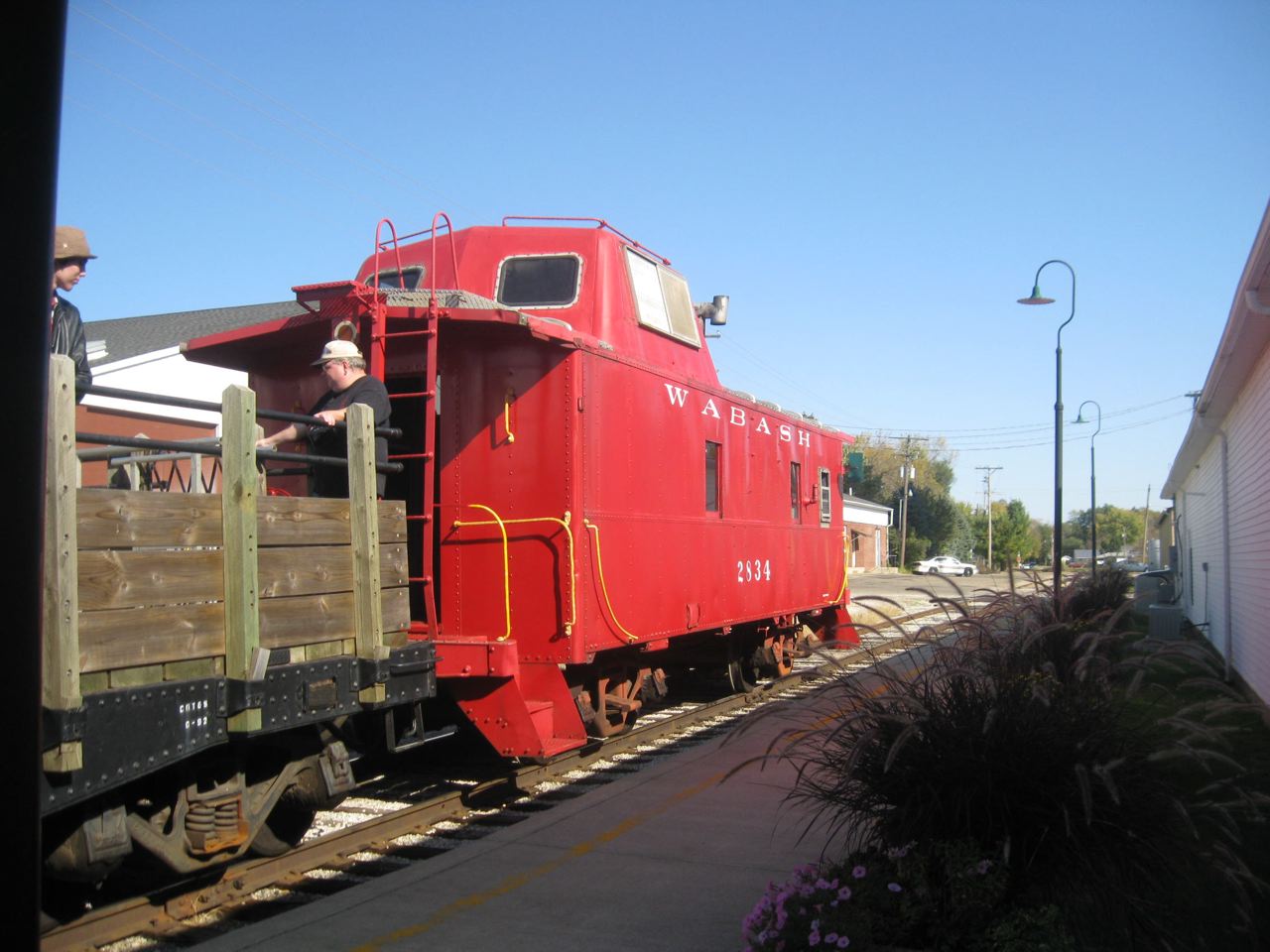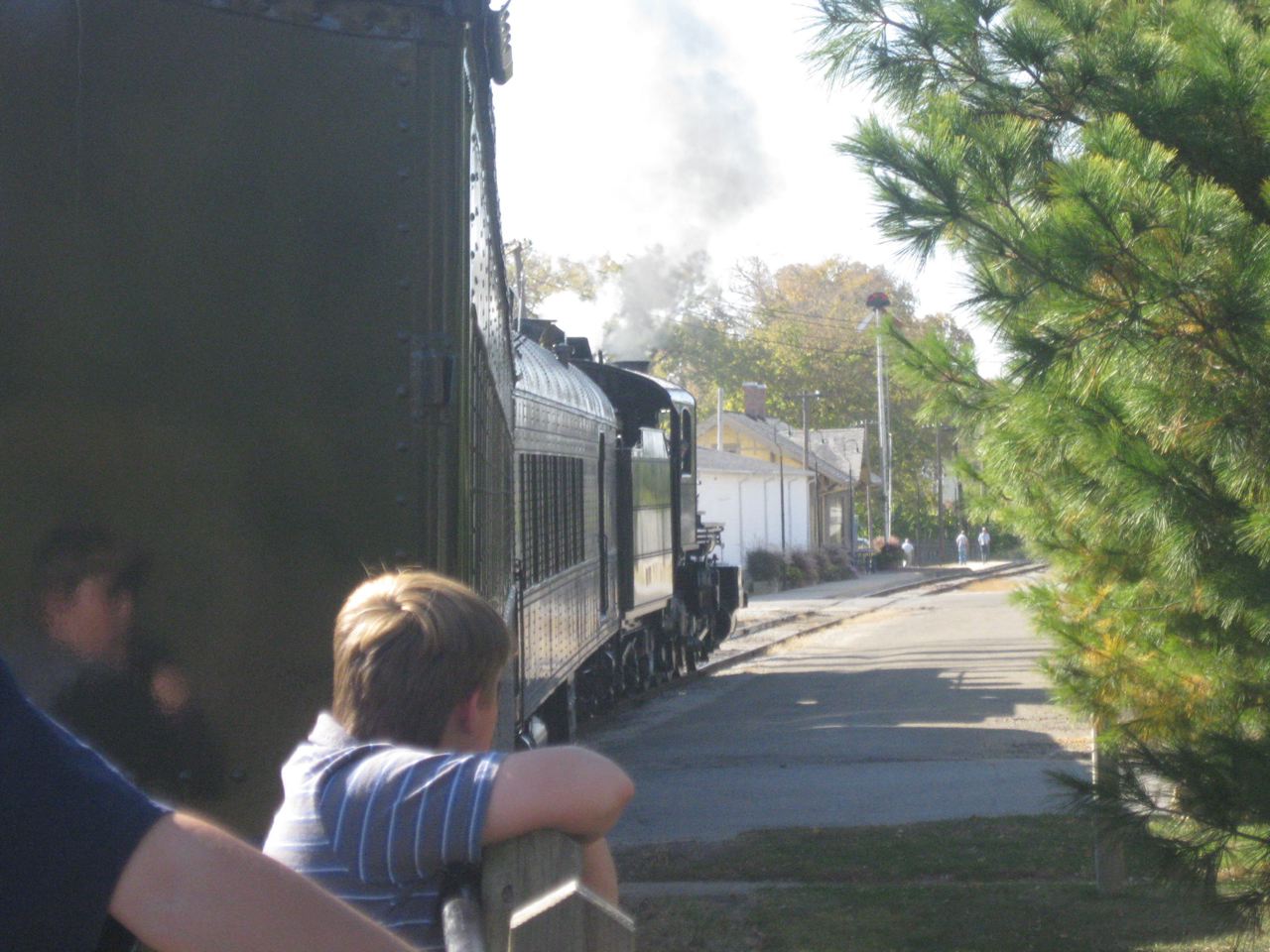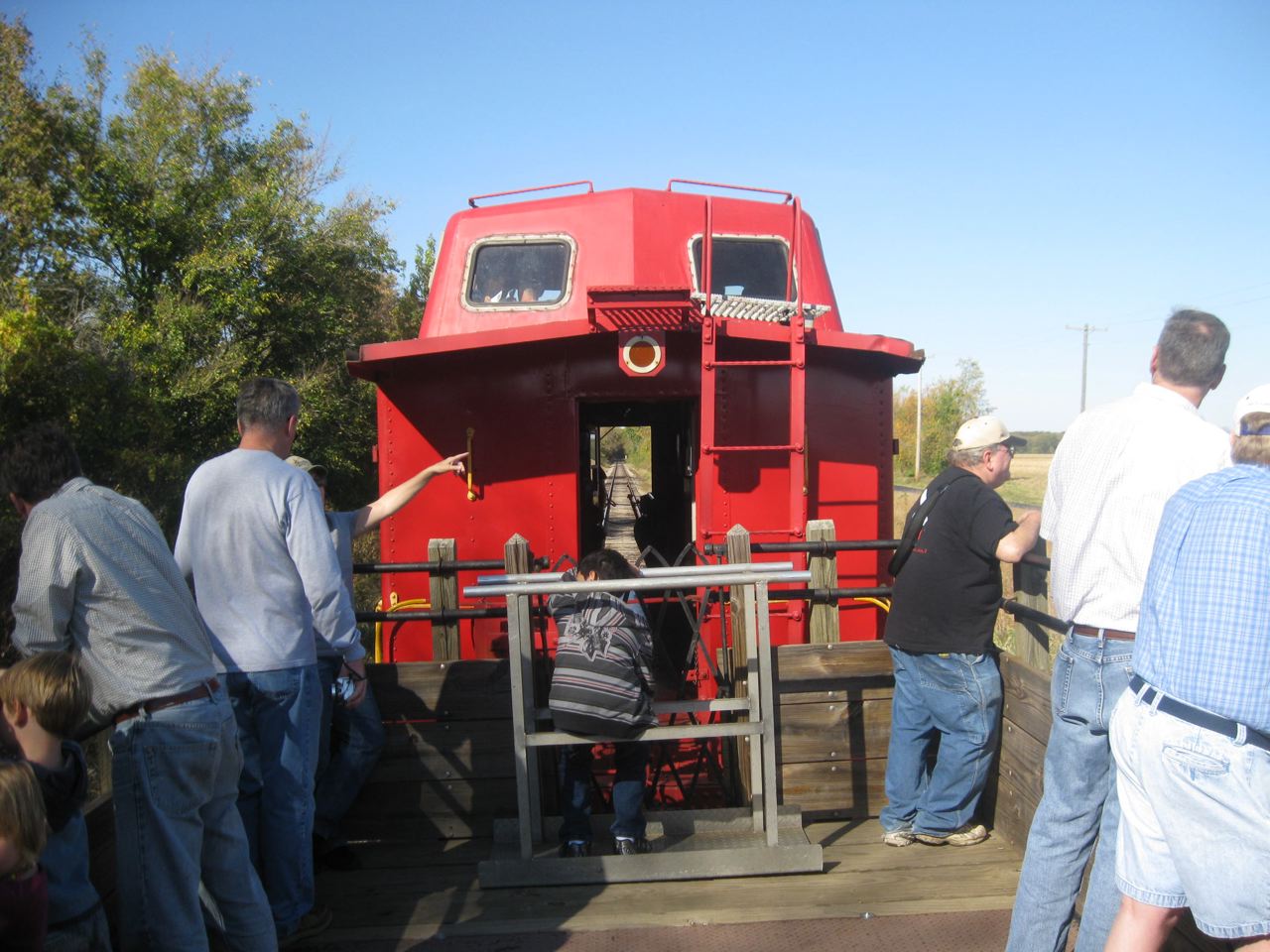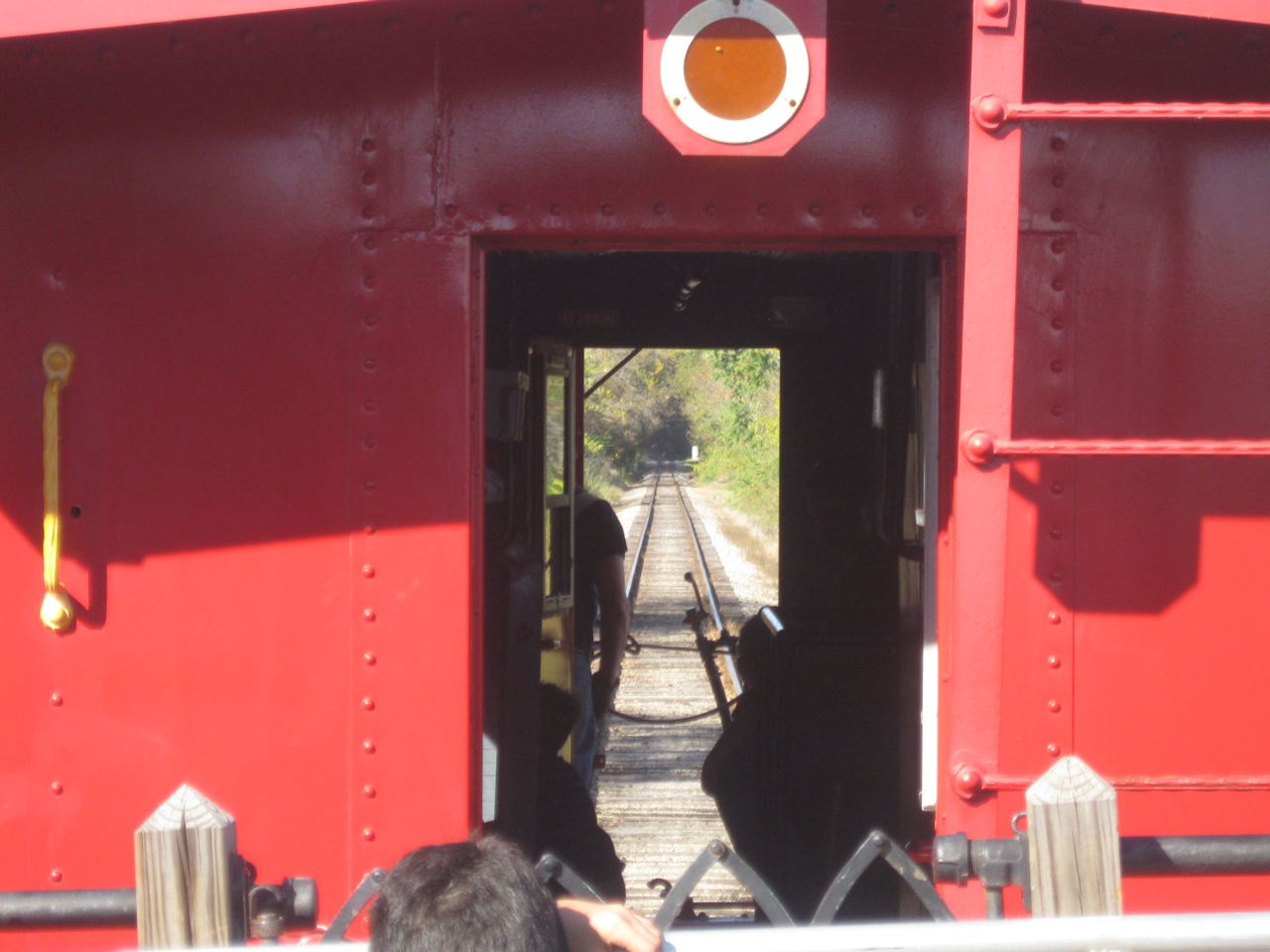 The museum has much equipment from other Illinois roads.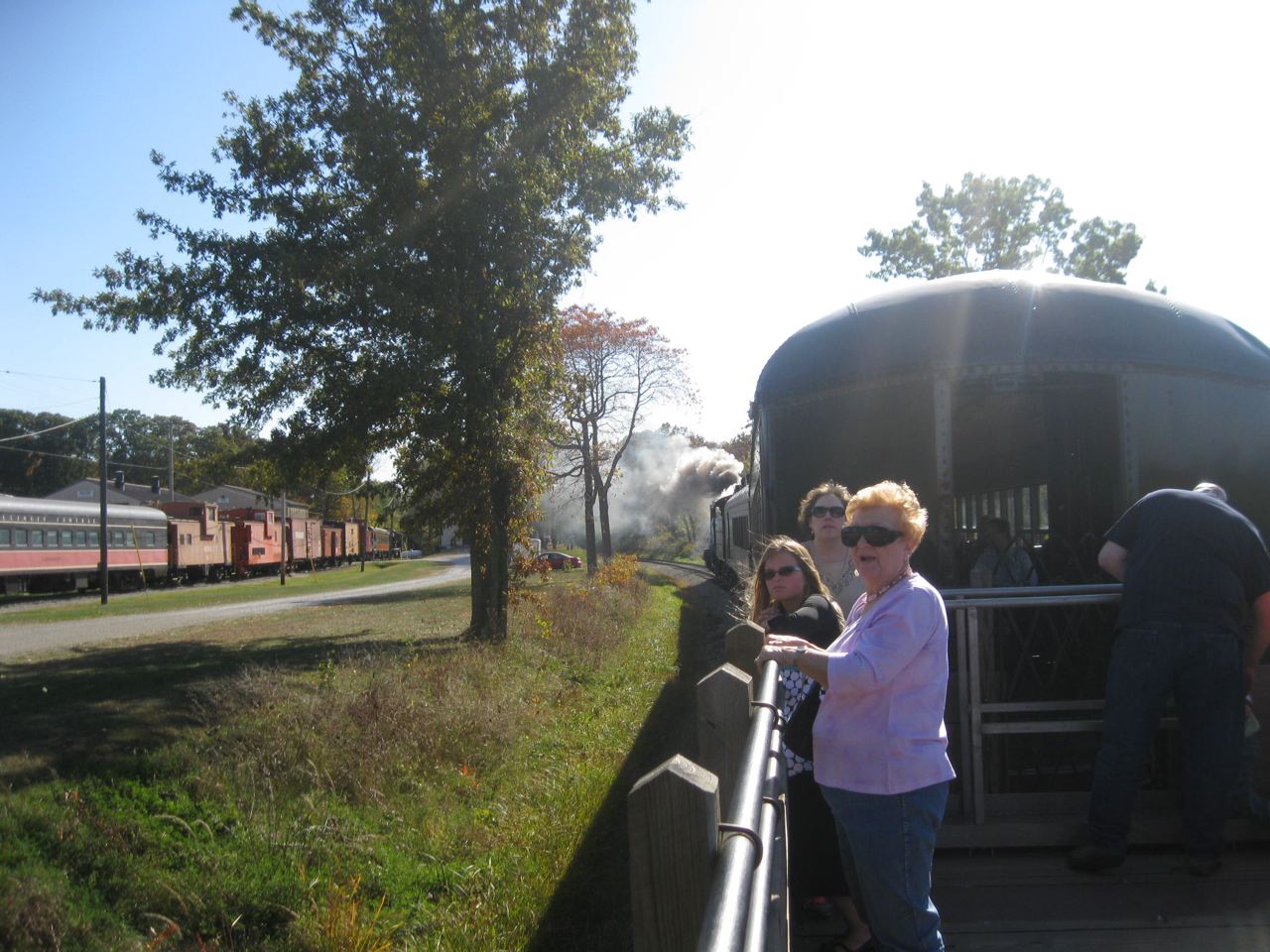 The train pushed back thru Nelson's Crossing to as far north toward White Heath as possible, about 1 mile south of the town, where the museum is earning money storing revenue tank cars. The 44-tonner here is from Lincoln Sand & Gravel in Lincoln, Ill. The D&H baggage car is likely one of the ex-GM&O ones GM&O bought and re-lettered but never repainted to red and maroon (meaning GM&O never repainted a single one!).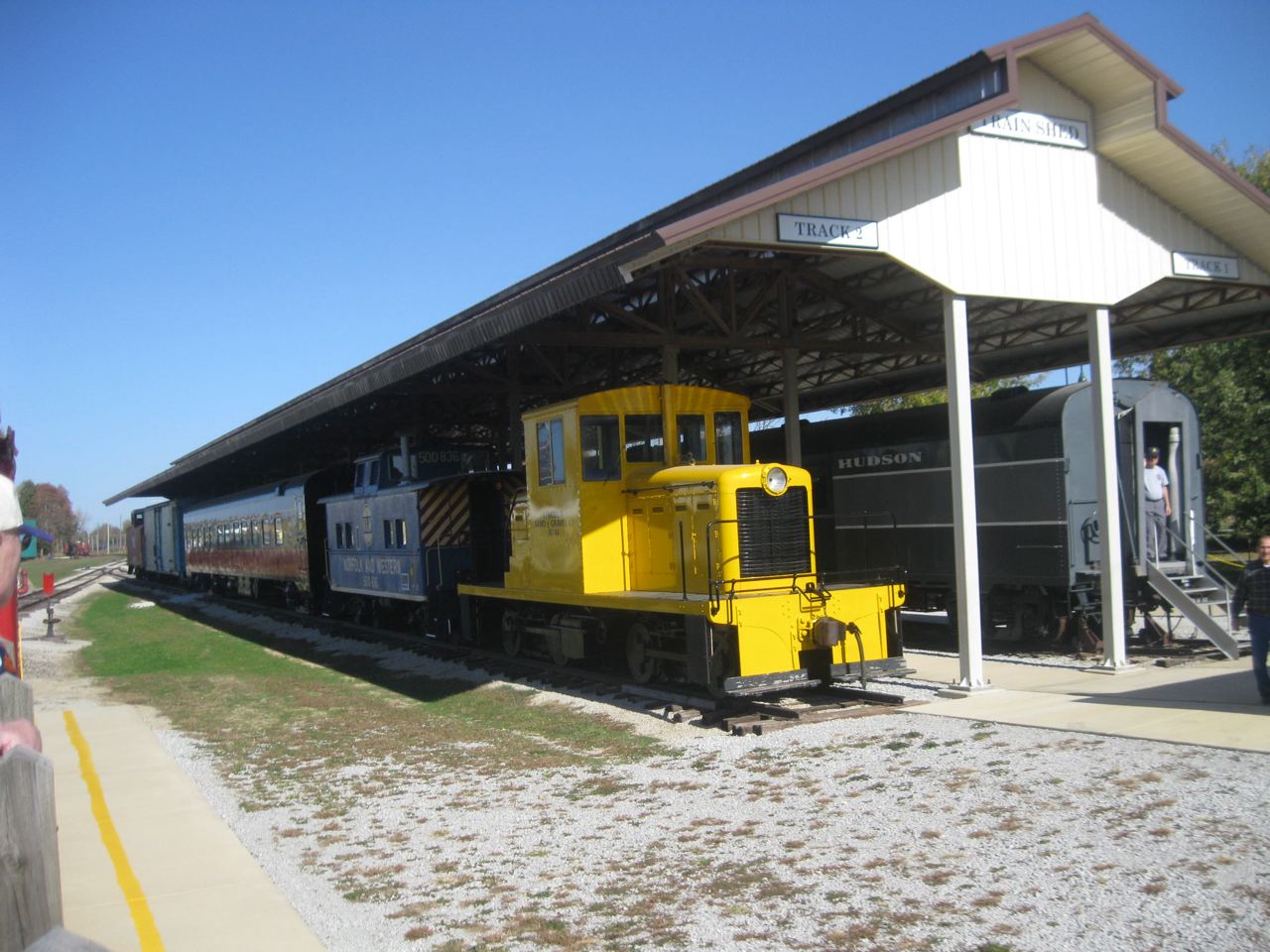 Coming back into Nelson from the north, about 3 pm. The other steamer is a Republic Steel 0-6-0, used years ago but now inoperable. The museum usually runs a CN FPA4-FPB4, an ex-LIRR RS3 painted IC, a MILW NW2, and/or its Wabash F7.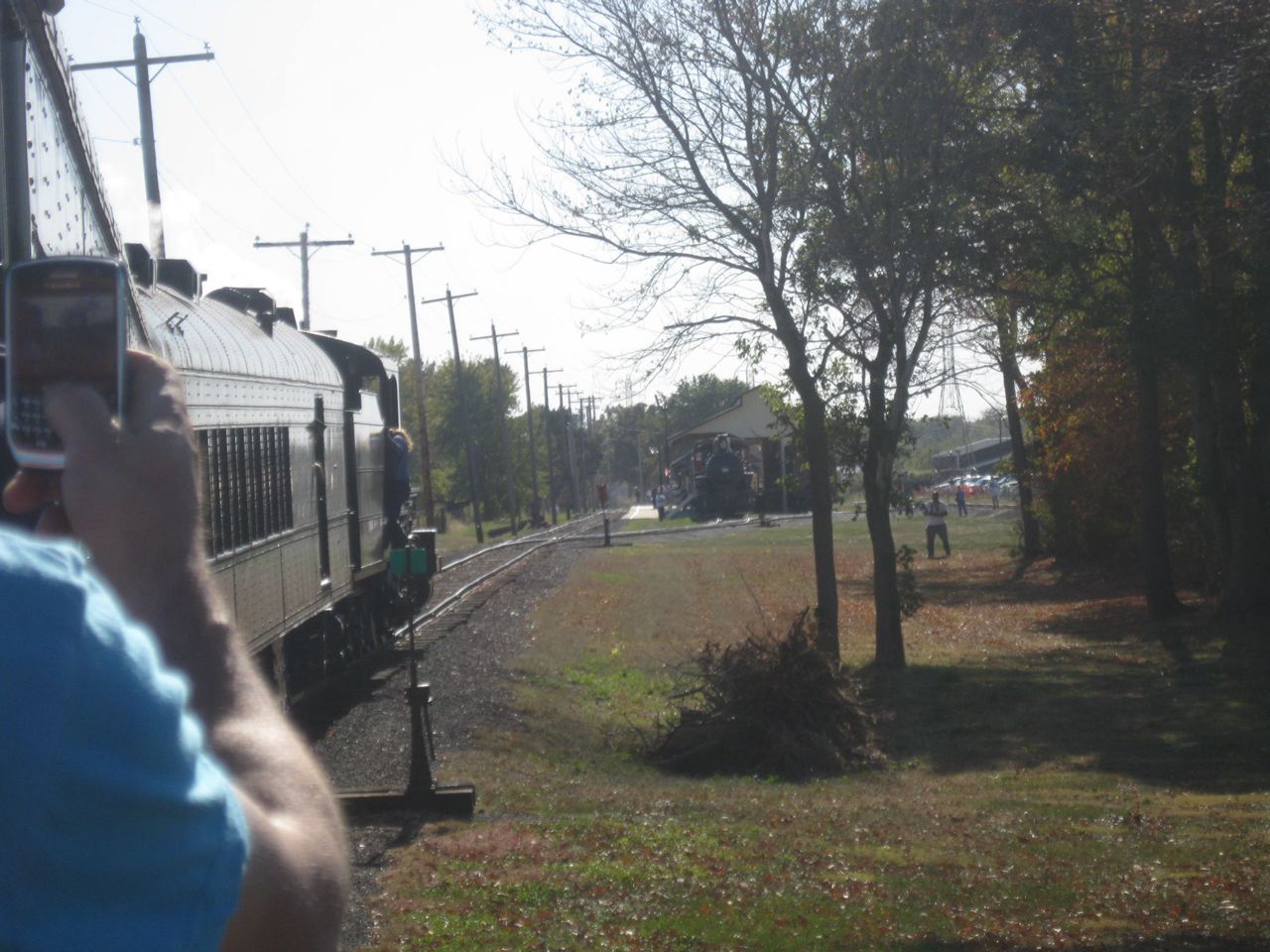 Here's the Lincoln unit close-up. We're off the train, will chase it into Monticello on the 3:30 departure, last one south for the day.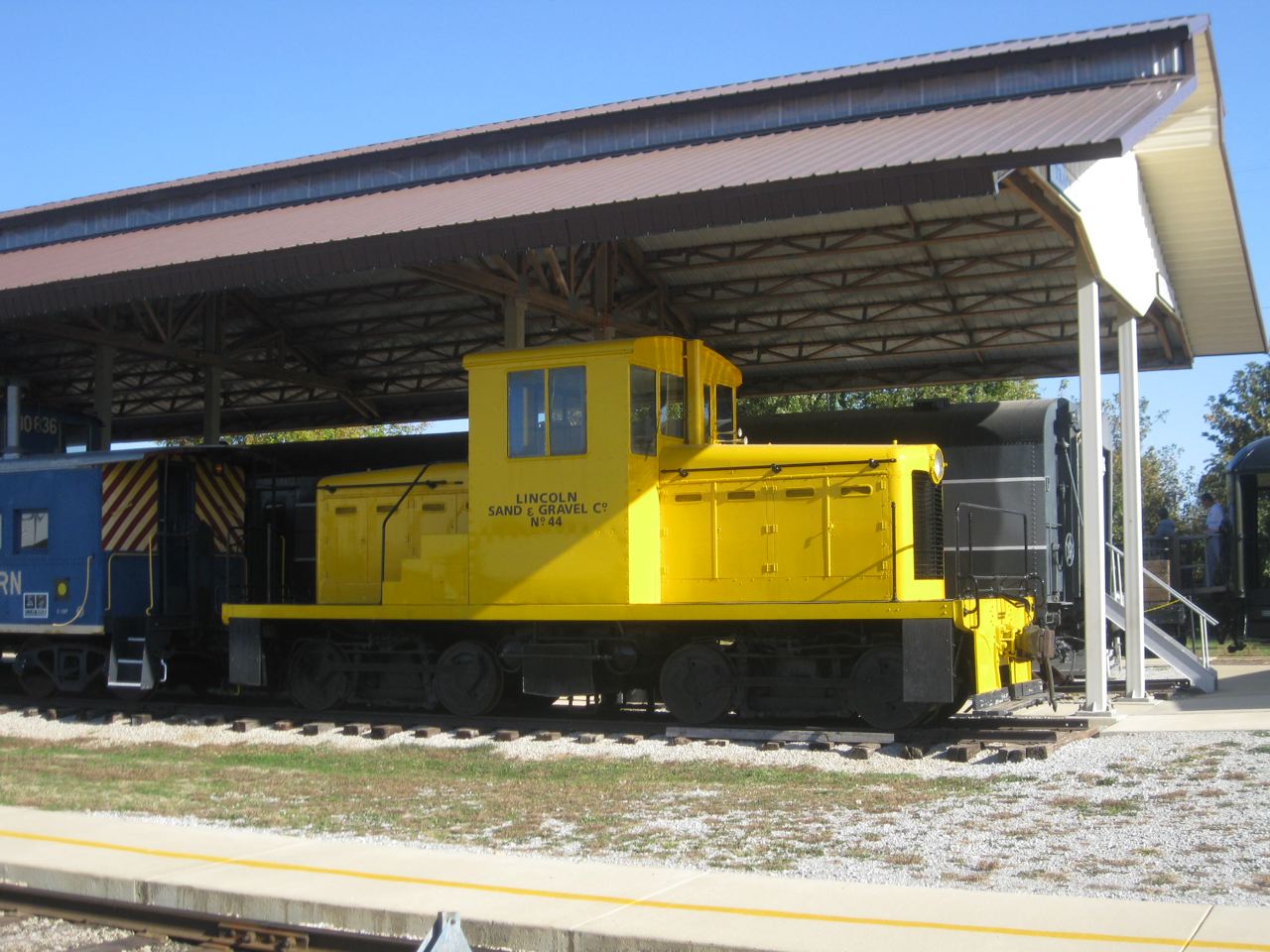 She has backed up on the ITC alignment to head south.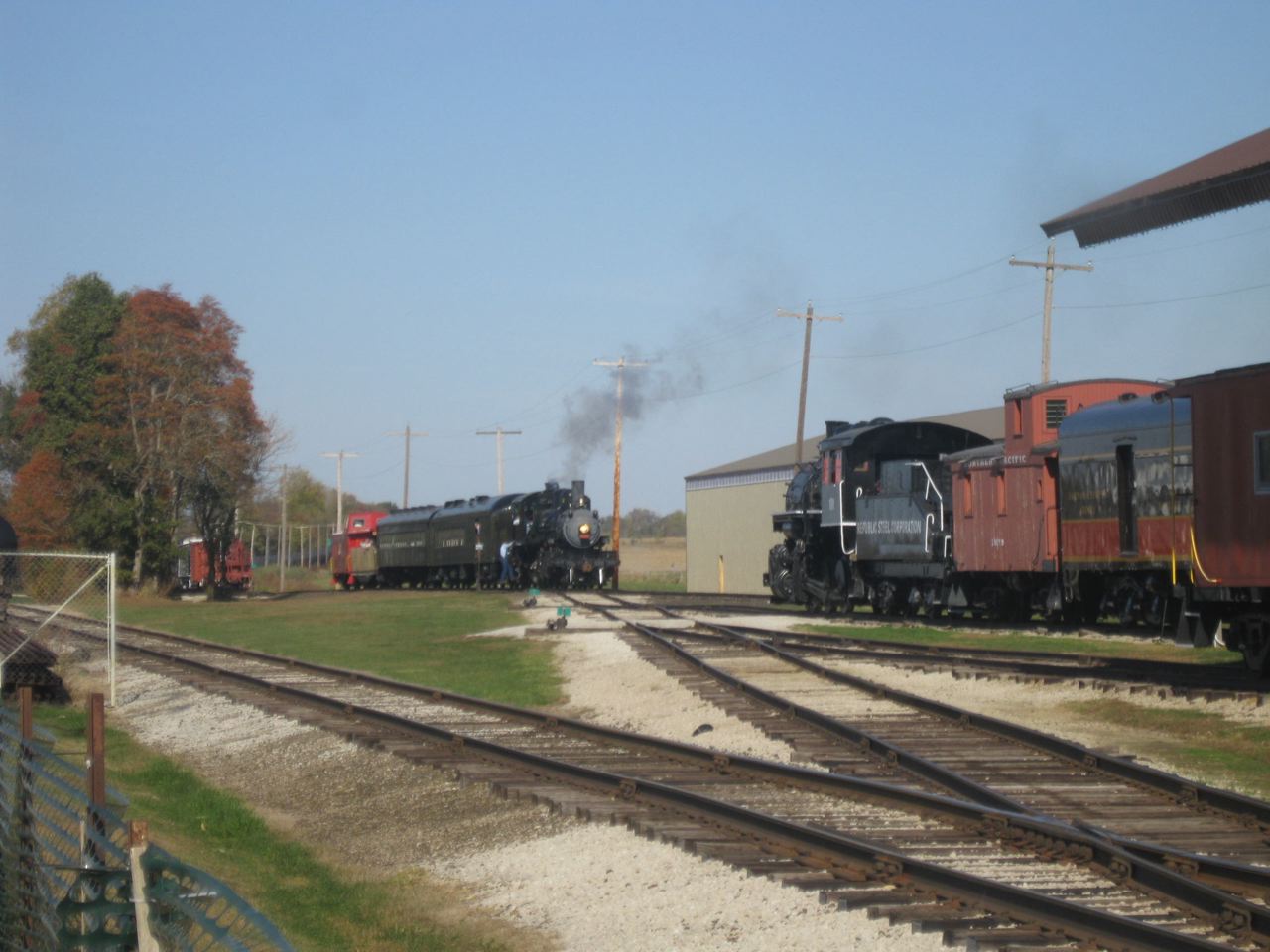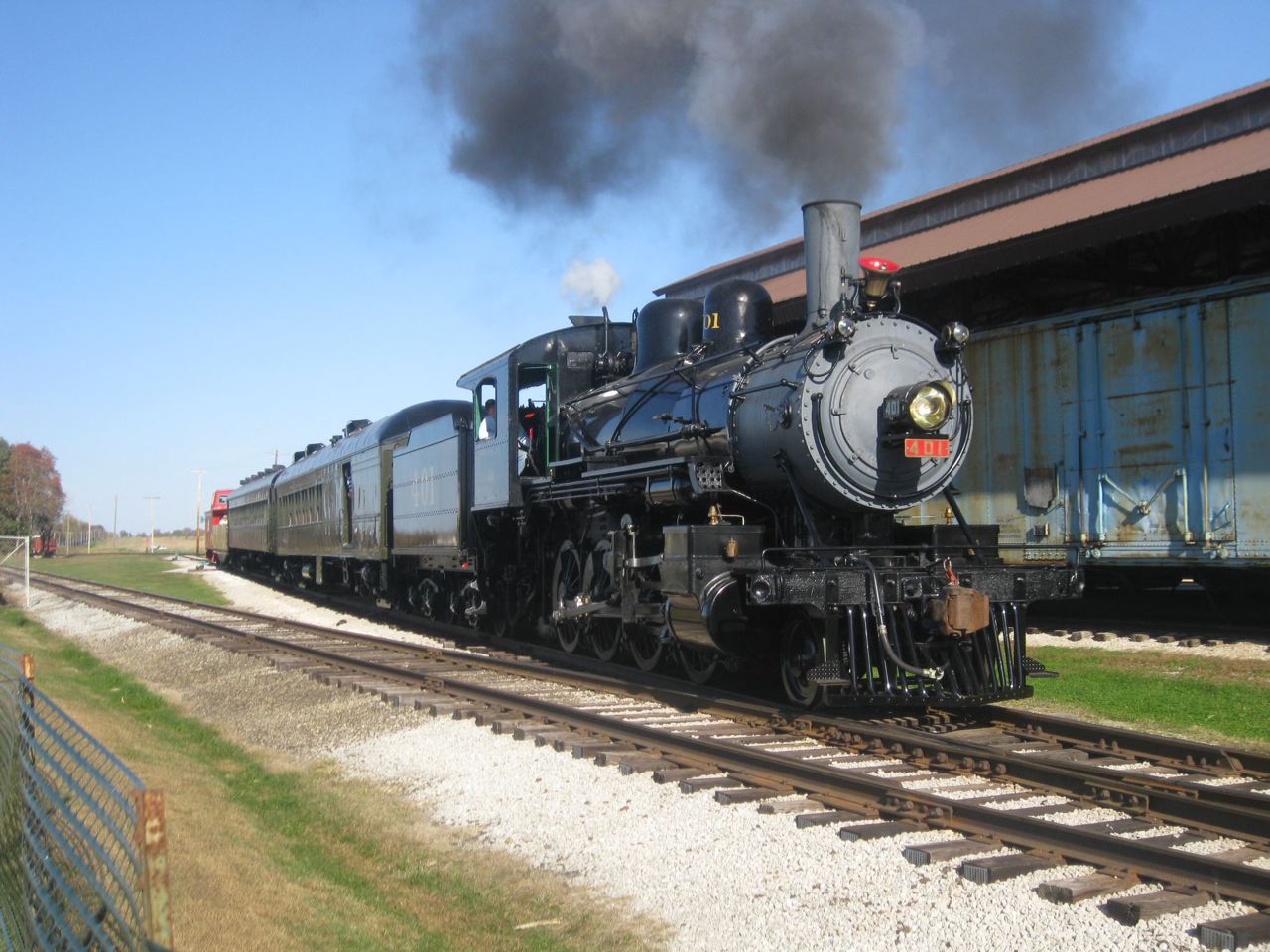 Coming into Monticello about 3:45.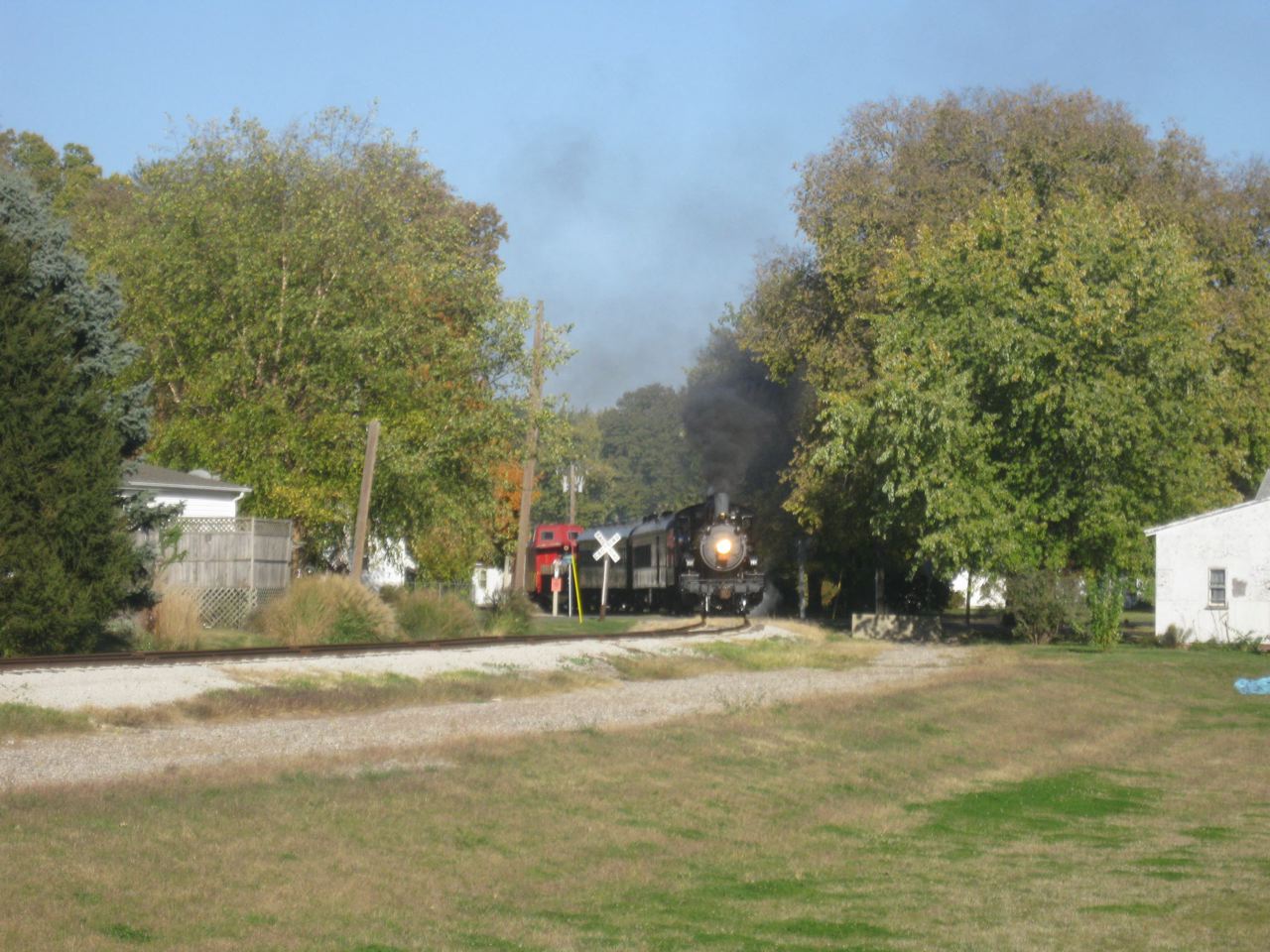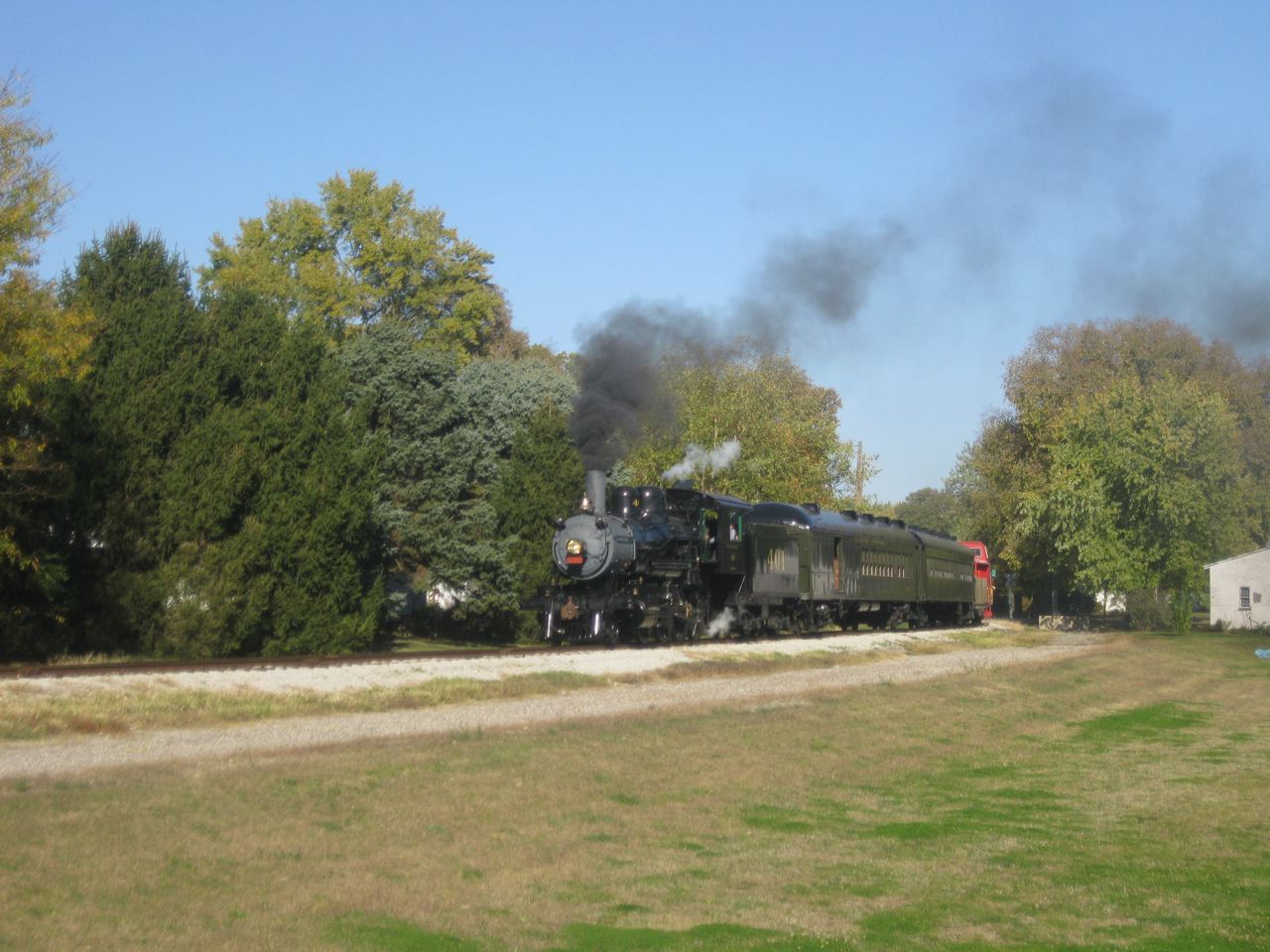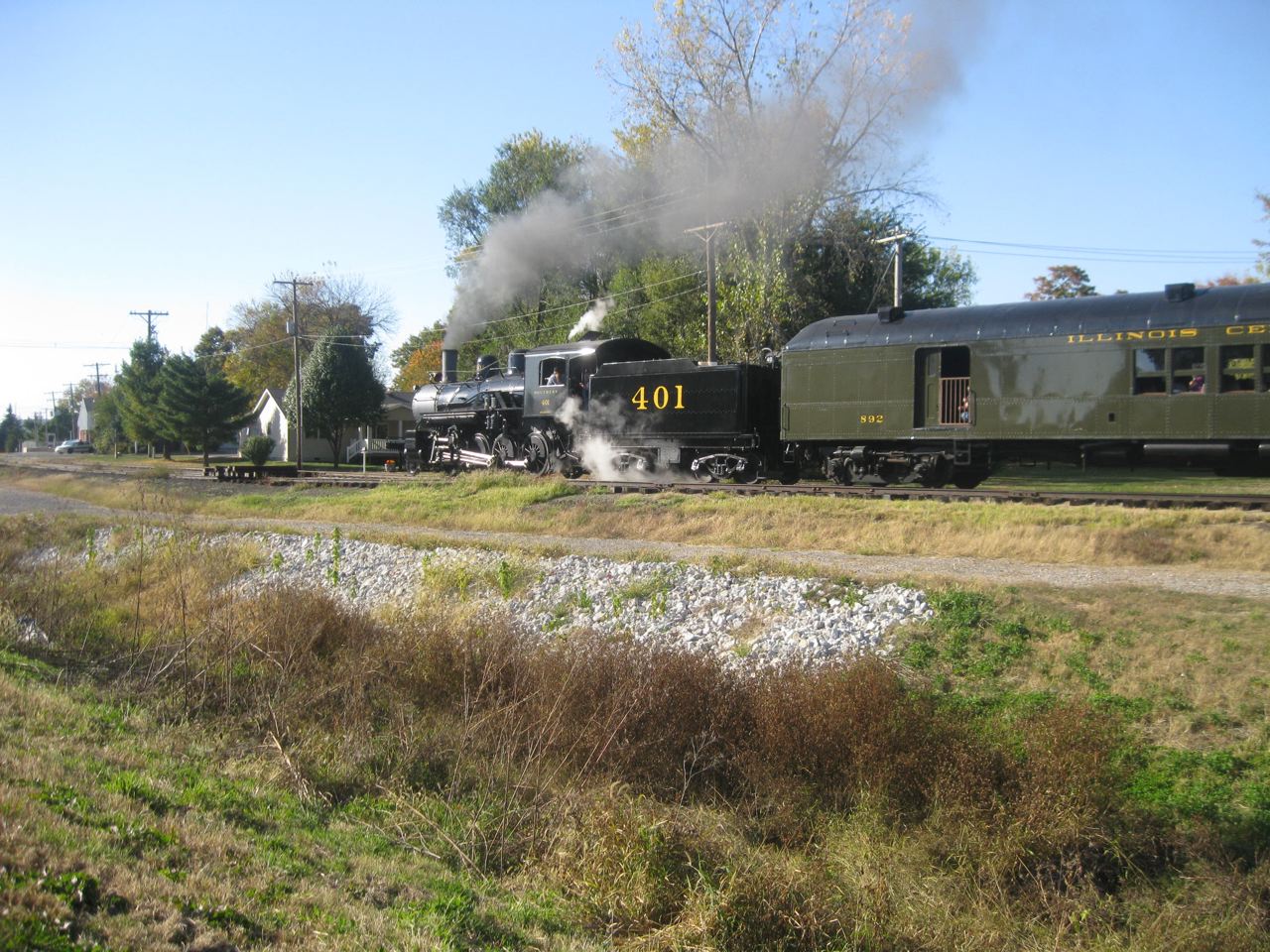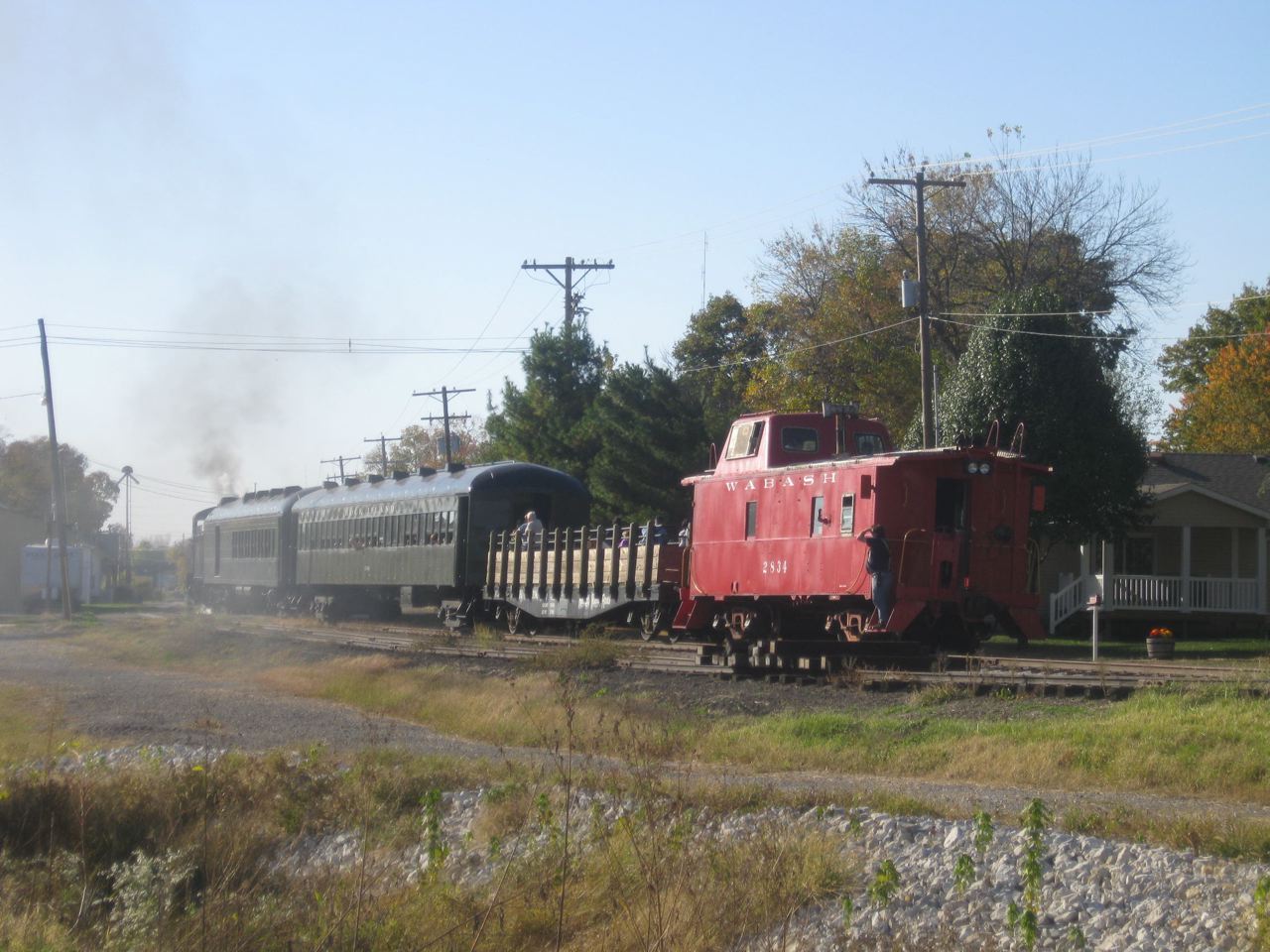 This page was designed and is maintained by Mike Condren. If you have materials
that you would like to contribute, contact me at mcondren@cbu.edu