Steam in 2007
Digital Photos
by J. David Ingles
Canadian Pacific 4-6-4 2816, August 2007
For the one photo of CPR's "Empress" engine heading north on one of its excursions from Franklink Park in suburban Chicago to Sturtevant, Wis., and return, we set up near the Pleasant Prairie, Wis., power plant in Kenosha County, Wis., for something different, a "pan shot," and lucked out as Amtrak Hiawatha #334, bound from Milwaukee to Chicago, passed at exactly the right moment.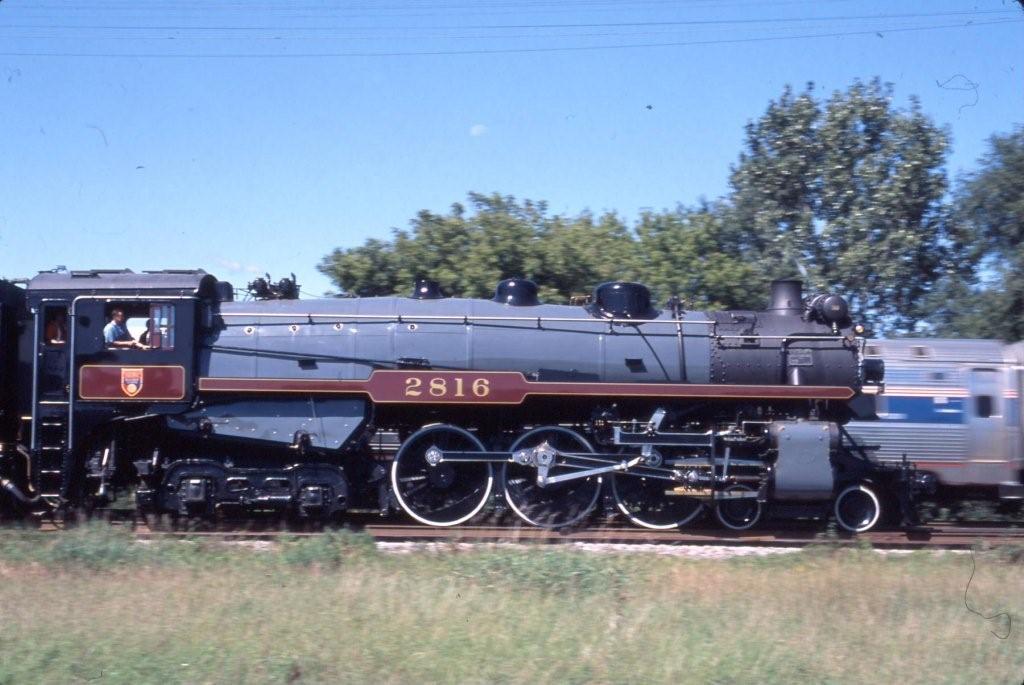 TVRM 2-8-0 610, Aug. 25, 2007
NRHS convention special from Chattanooga, Tenn., to Summerville, Ga., on the old Central of Georgia near La Fayette, with Tenn. Valley RR Museum's ex-US Army Consolidation.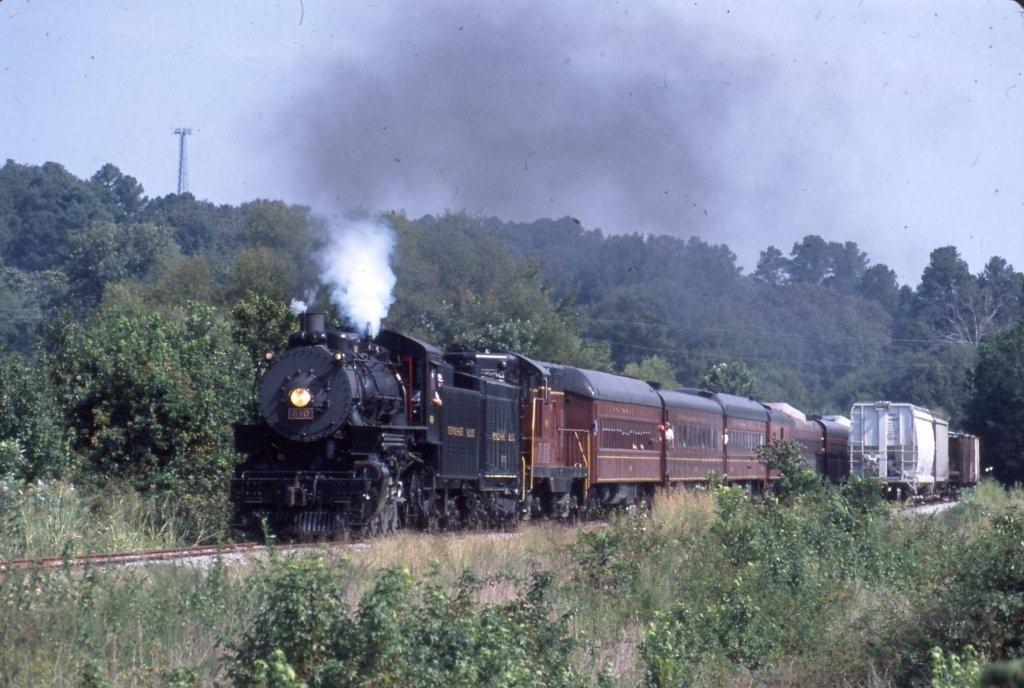 Little River 2-8-0 203, August 26, 2007
The "Three Rivers Rambler" railfan special performs a photo runby at the east end of the former Southern branch out of Knoxville, Tenn., plied by the tourist operation of the Knoxville & Holston River, a freight short line in the Gulf & Ohio family (Pete Claussen). The name stems from the point, east of Knoxville, where the line passes over a high bridge spanning the Holston River where it meets the French Broad River to form the Tennessee River, much akin to Pittsburgh (where the Youghiogheny and Allegheny meet to form the Ohio).
This page was designed and is maintained by Mike Condren. If you have materials
that you would like to contribute, contact me at mcondren@cbu.edu