High Iron Travel's "Southern Explorer"
Rare Mileage Excursion
May 25-30, 2010
Part 7, Meridian, Miss.-New Orleans
Interior of Meridian depot, looking toward Amtrak ticket office.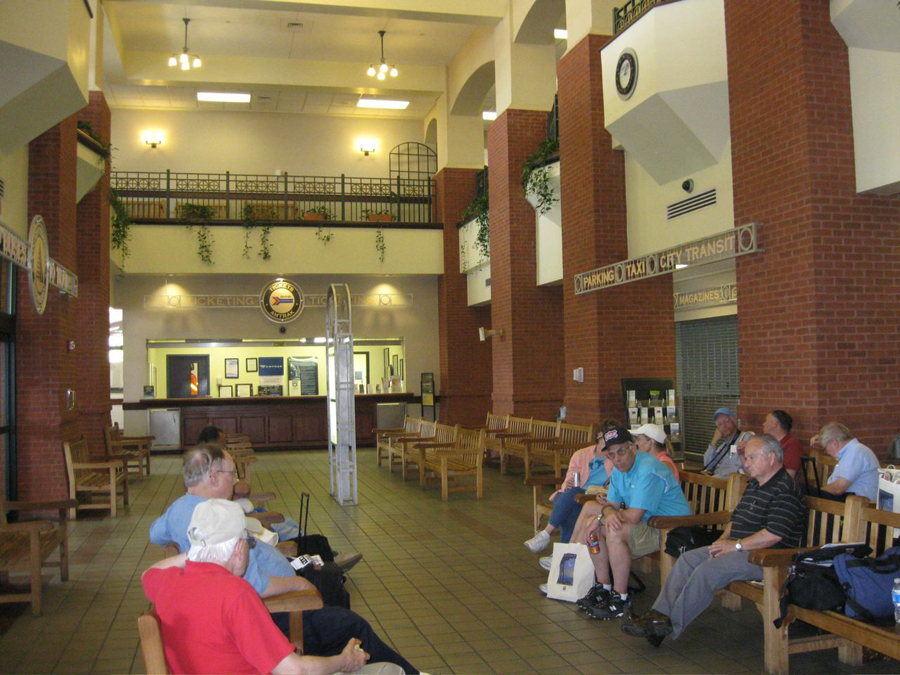 Northbound NS freight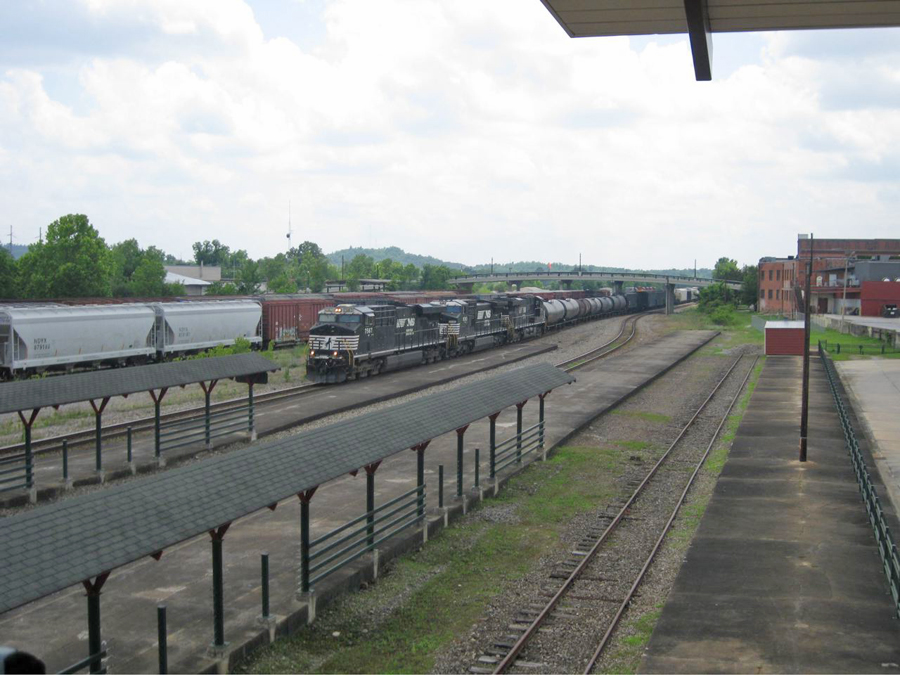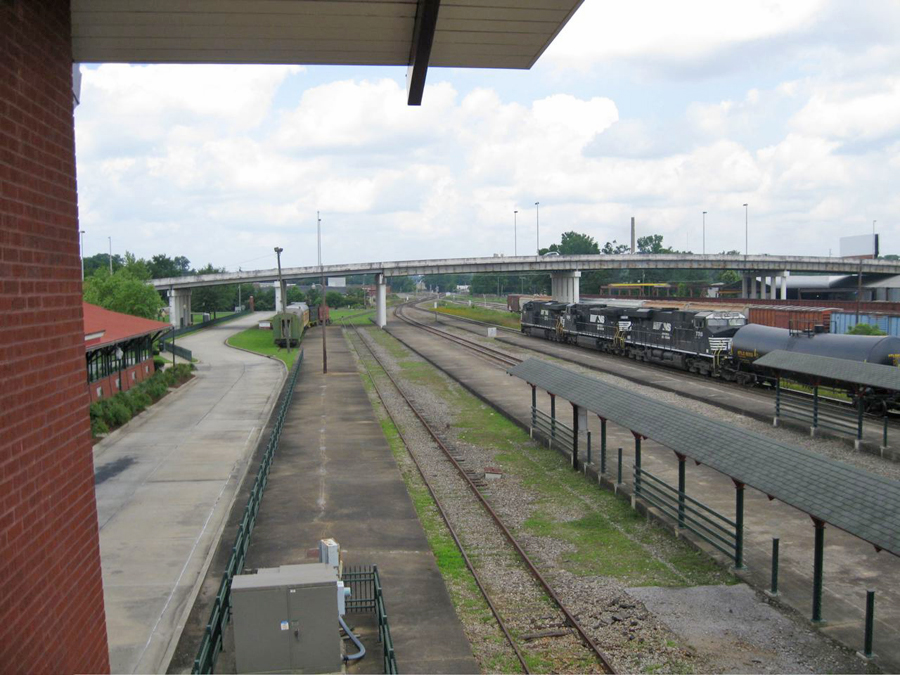 At last, #19 arrives. Meantime, an NS yard job has fetched our PV's off the M&B and will couple them on the back, delaying the train 20 minutes or so. This Meridian-based conductor will take us to New Orleans.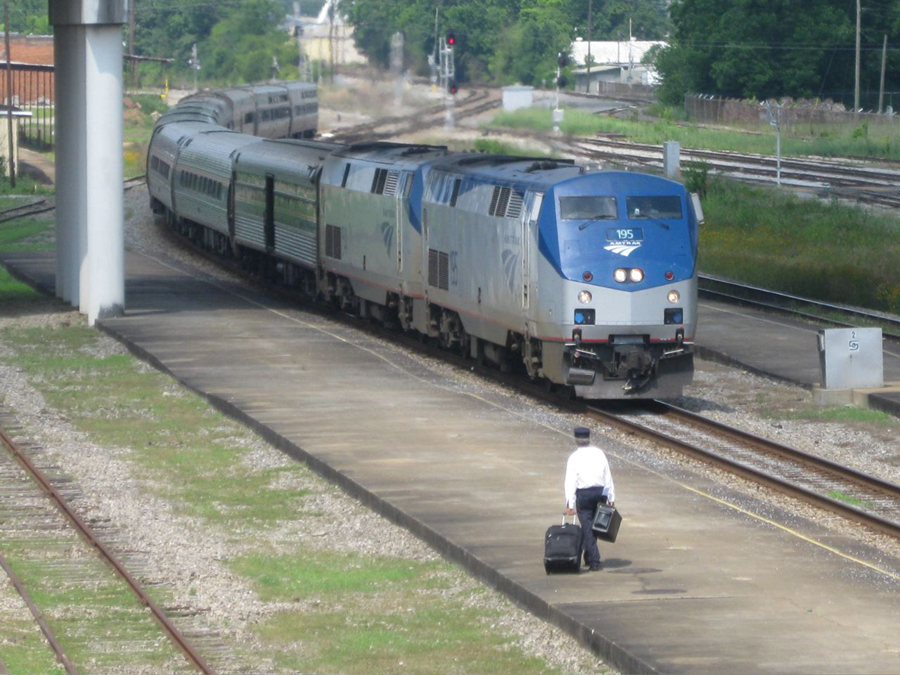 The museum has a Southern caboose (to right), two heavyweight passenger cars, neither very photogenic, and this M&B caboose on display.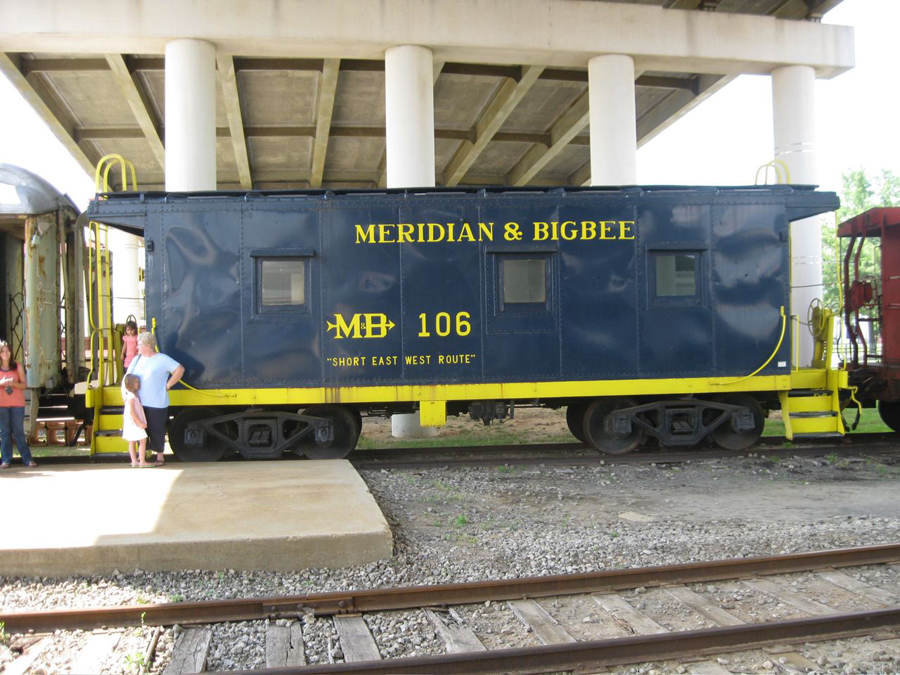 High Iron Travel's Steve DeGroot and John Downing help with the hoses between #19's rear Viewliner and our PV's.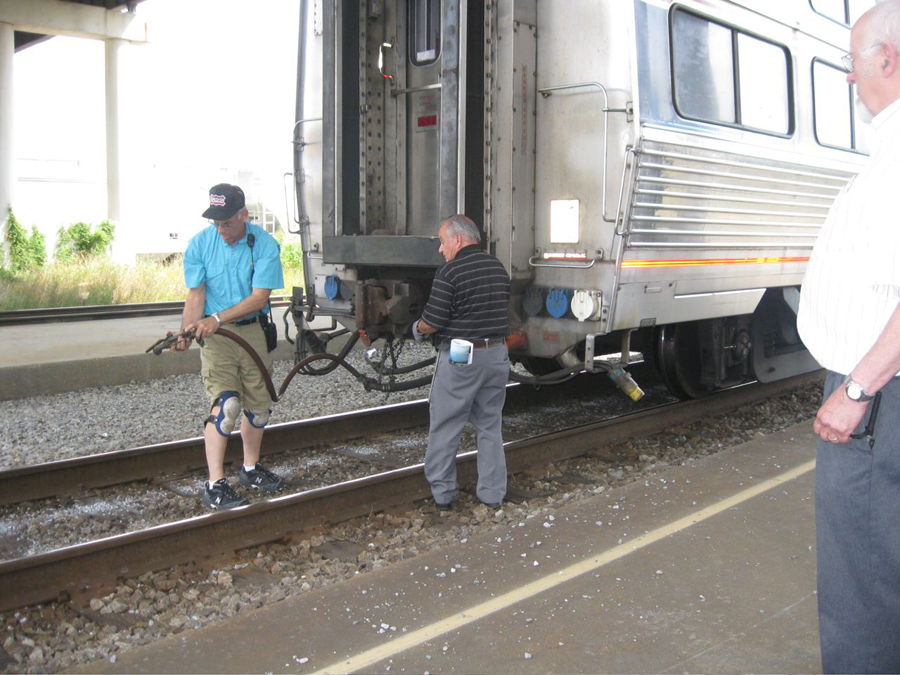 Meridian depot from the north side.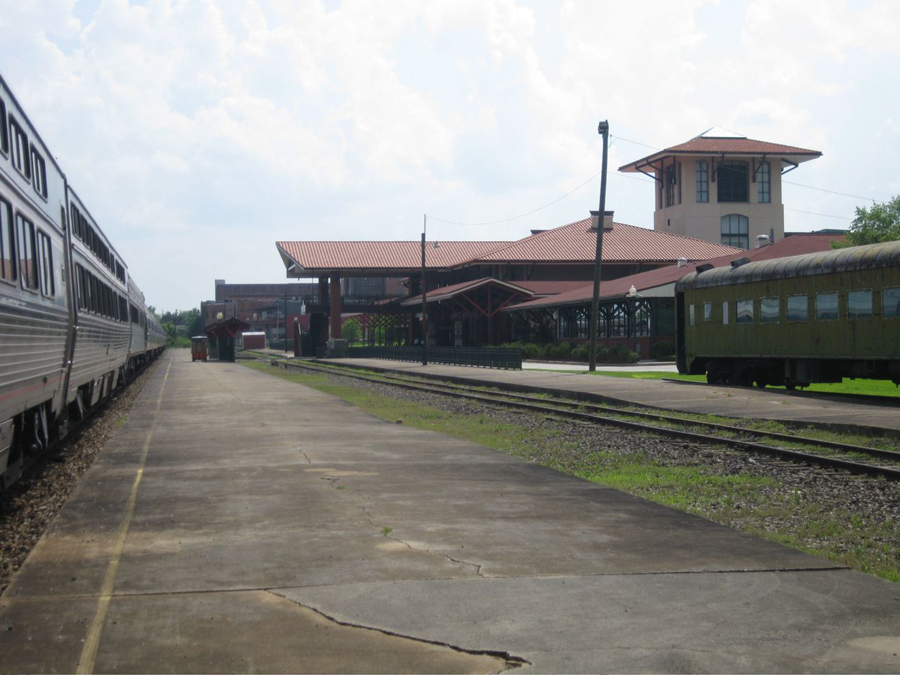 We'd been staring at these Southern Belles in the yard from the depot all morning; they never moved.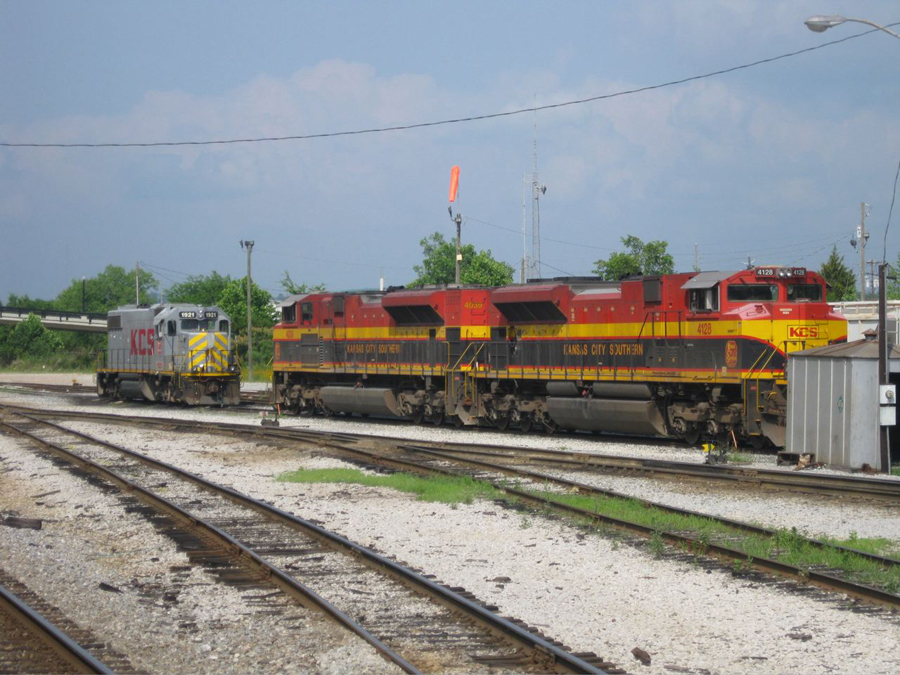 Two more were in the yard on a run-thru eastbound, KCS to NS.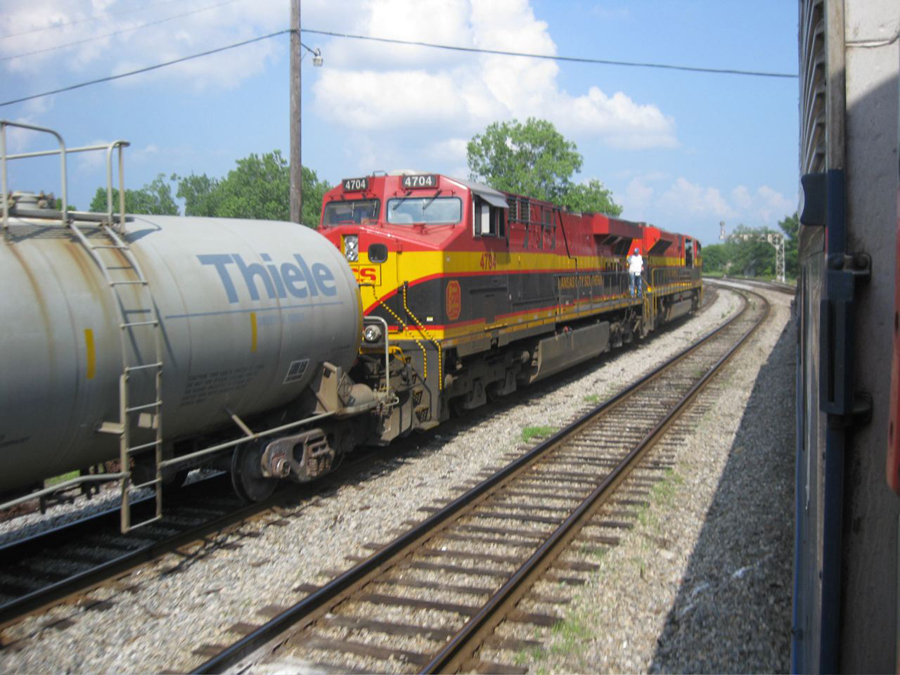 Riding back here was ROUGH, side-to-side, not bad track.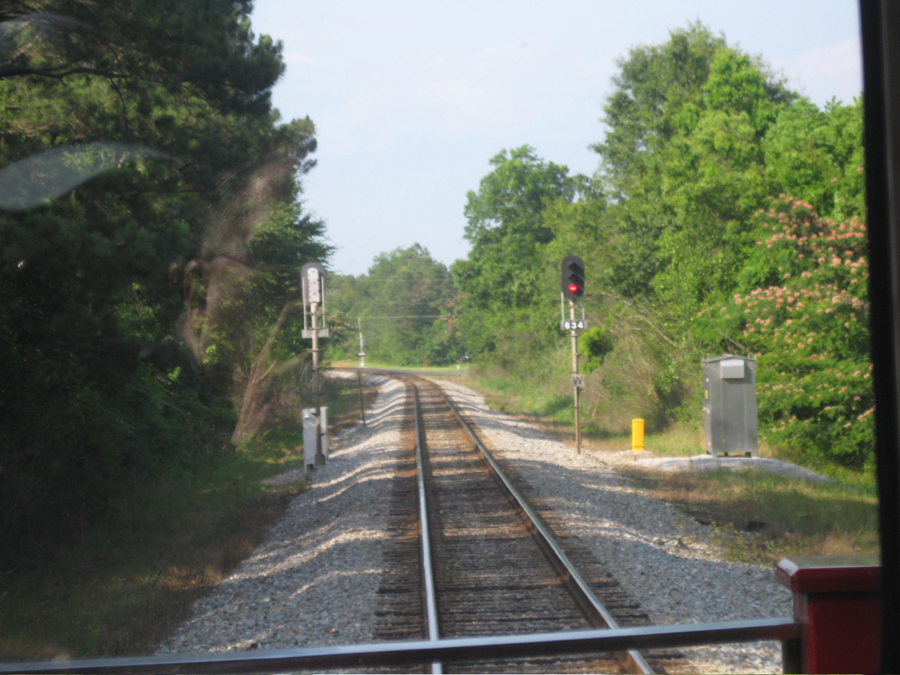 Depot at Slidell, La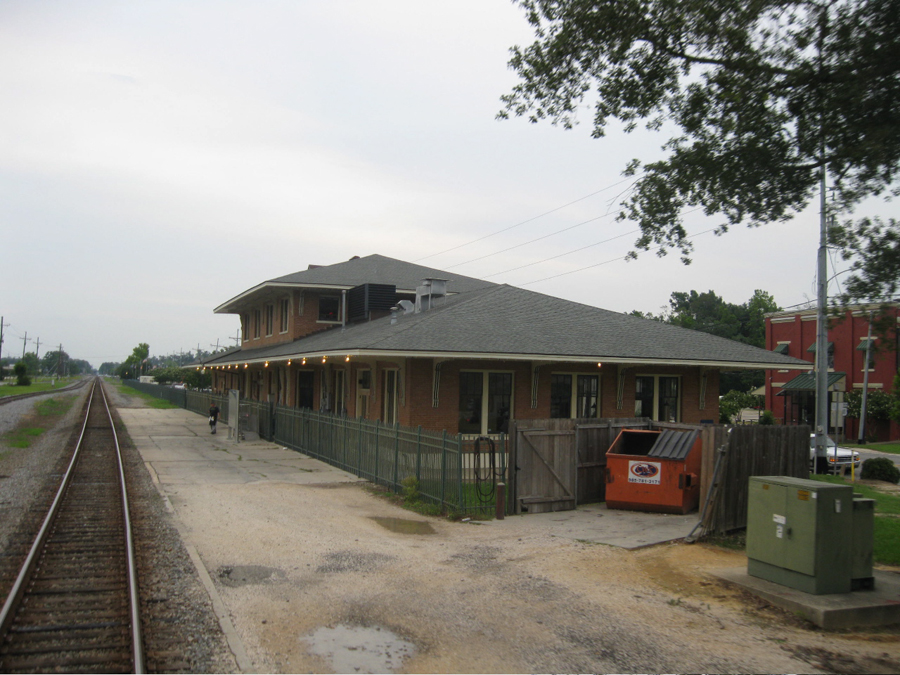 Crossing Lake Pontchartrain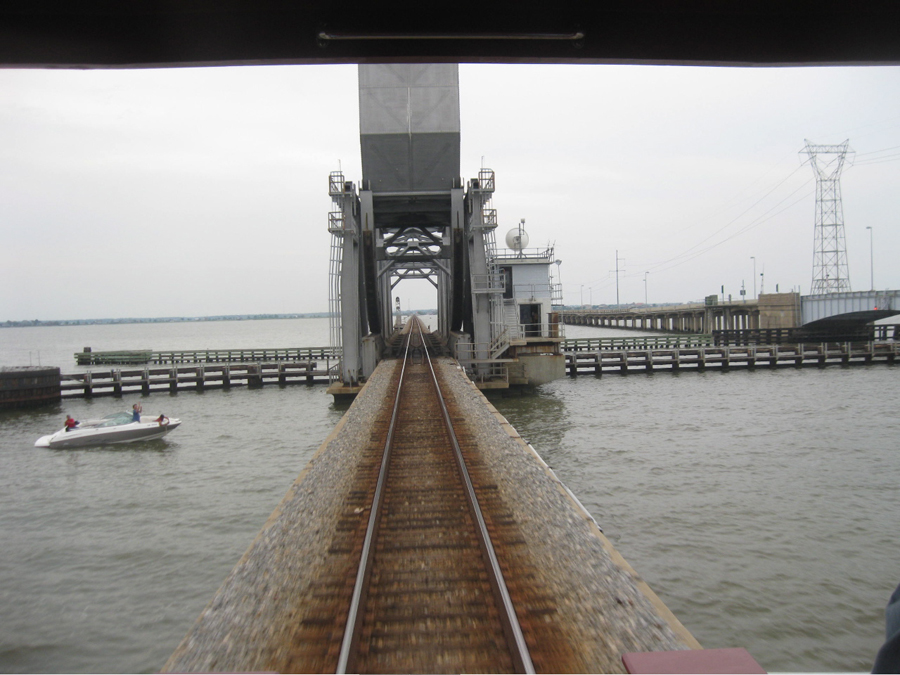 This page was designed and is maintained by Mike Condren. If you have materials
that you would like to contribute, contact me at mcondren@cbu.edu