May 2011 Local Action
Part 2
Photos by Dave Ingles
Only rare occasions find me around UP at Butler Yard, but on May 5th afternoon I dropped Carol off at the dentist in Wauwatosa and went up to see what I could see. First was this local on the east leg of the BJ Wye, coming in from the east (line to Sheboygan) and heading for Butler Yard. Engine HLCX 1063 had 3 cars in tow, including a waycar, at 1420 hours.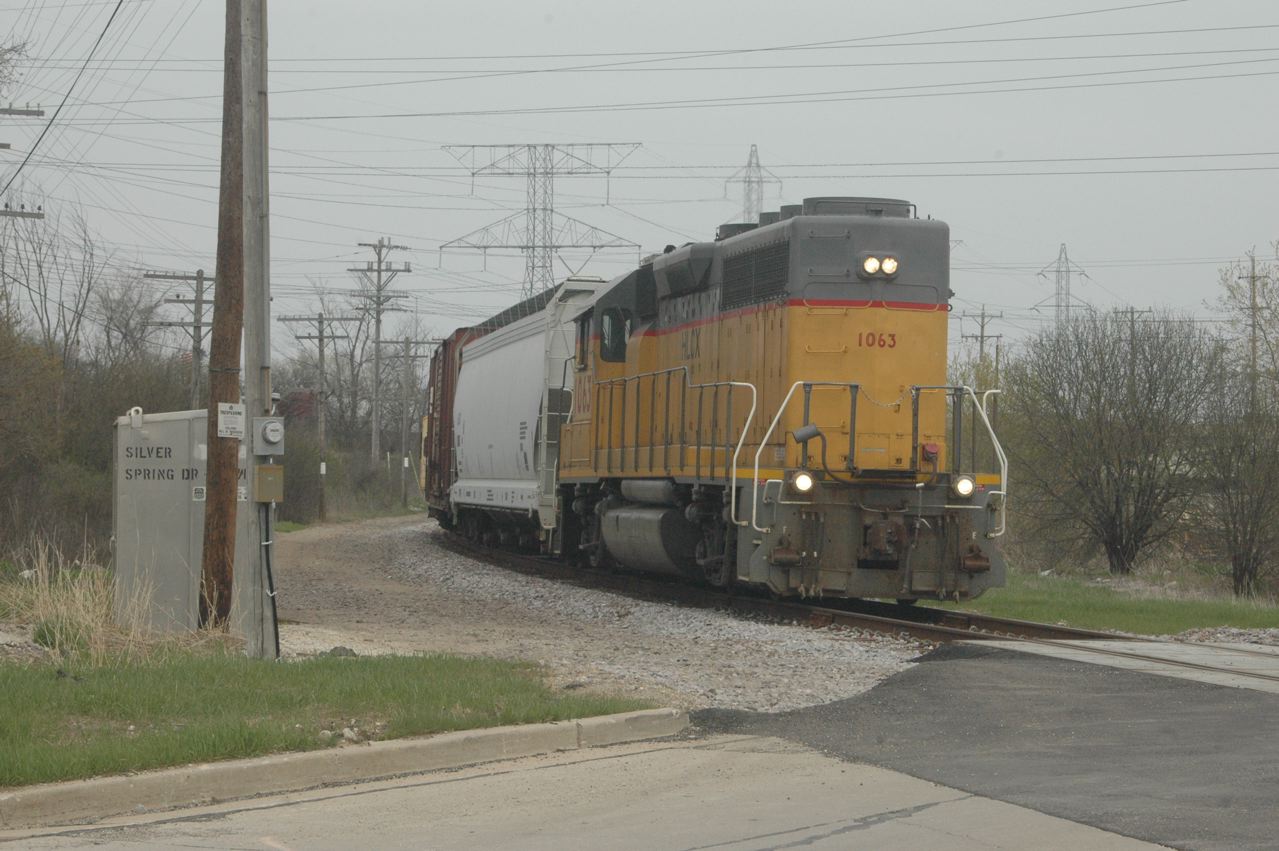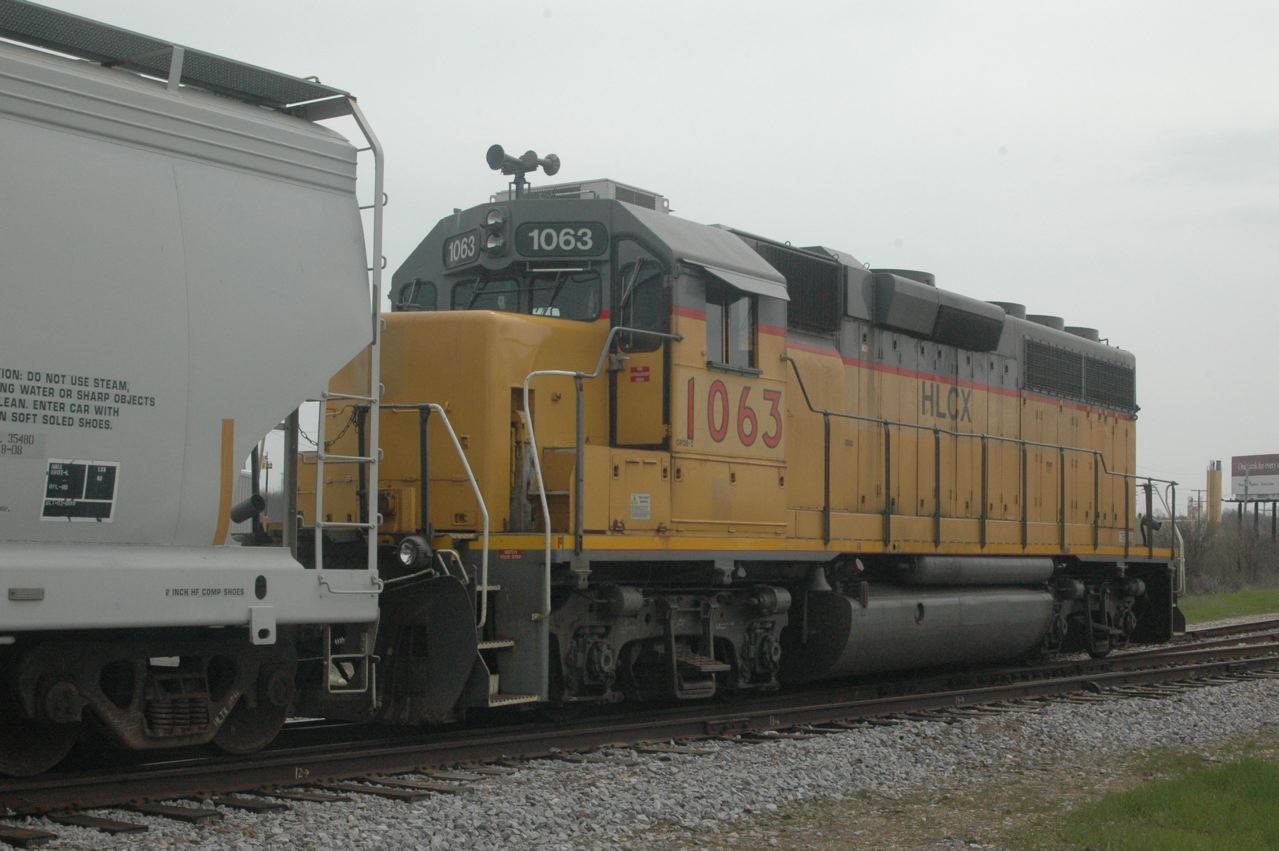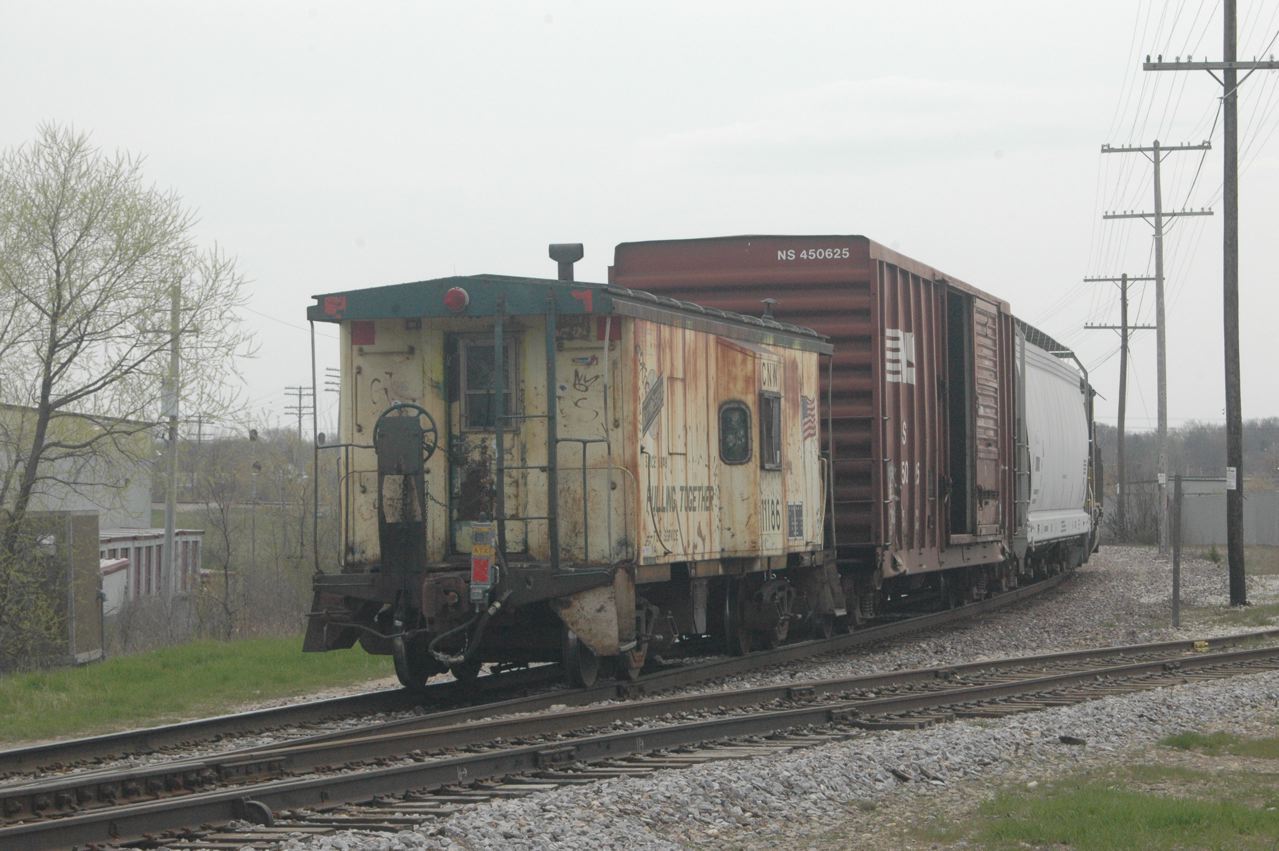 Next was a Chicago-bound grain train which I'd heard at the yard and barely beat to Potter Road, the old Muirdale location on C&NW, behind CSX 5448/493 at 1437 hours. The thru truss bridge in background goes over the CP (ex-MILW) main line and Watertown Plank Road.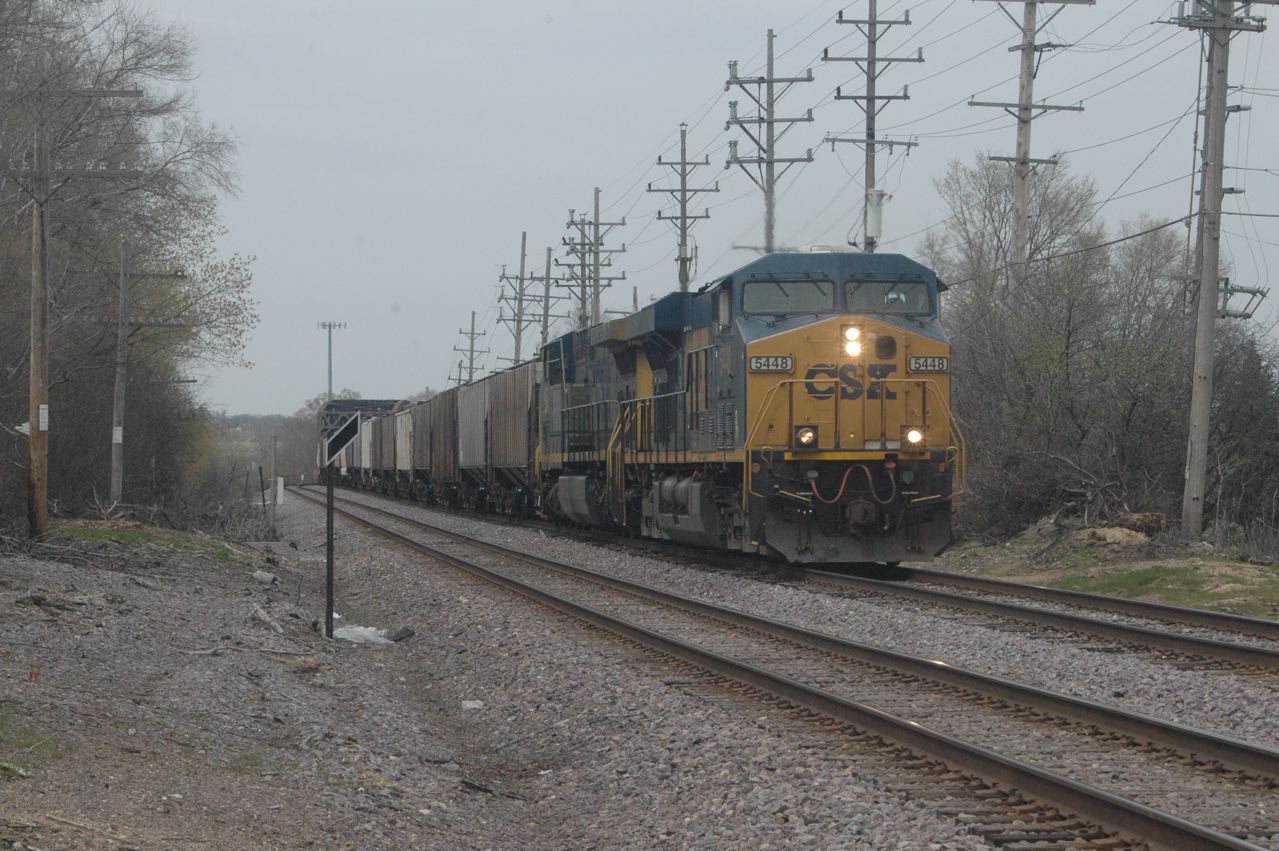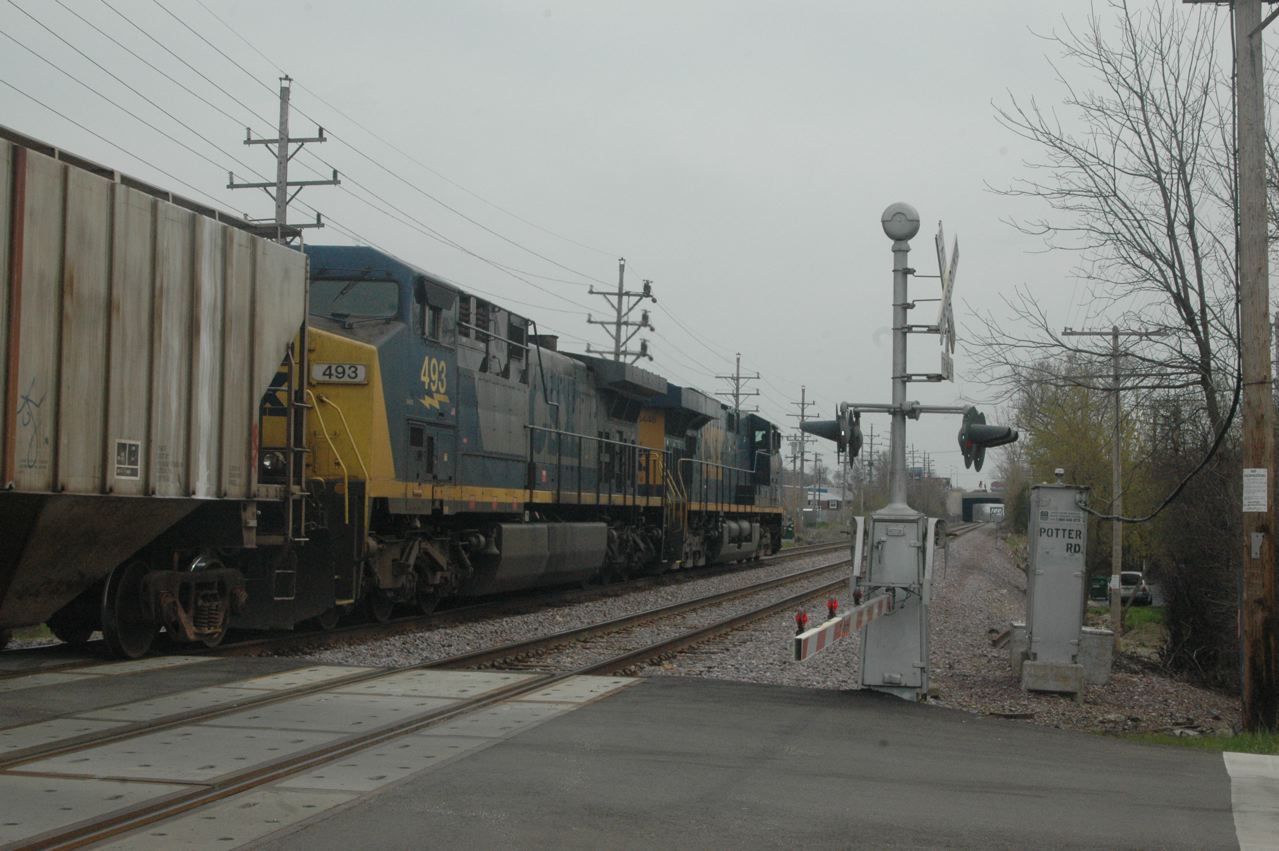 After picking up Carol, we knew a westbound was leaving on the Adams Sub so went out to Pilgrim Road in southerly Menomonee Falls ("the Falls") for this photo, train MPRSS (Proviso-S. St. Paul) with 4492/2326/5112/LLPX 2237/1040/3256 (an SD40-2!) with 86 cars at 1541 hours.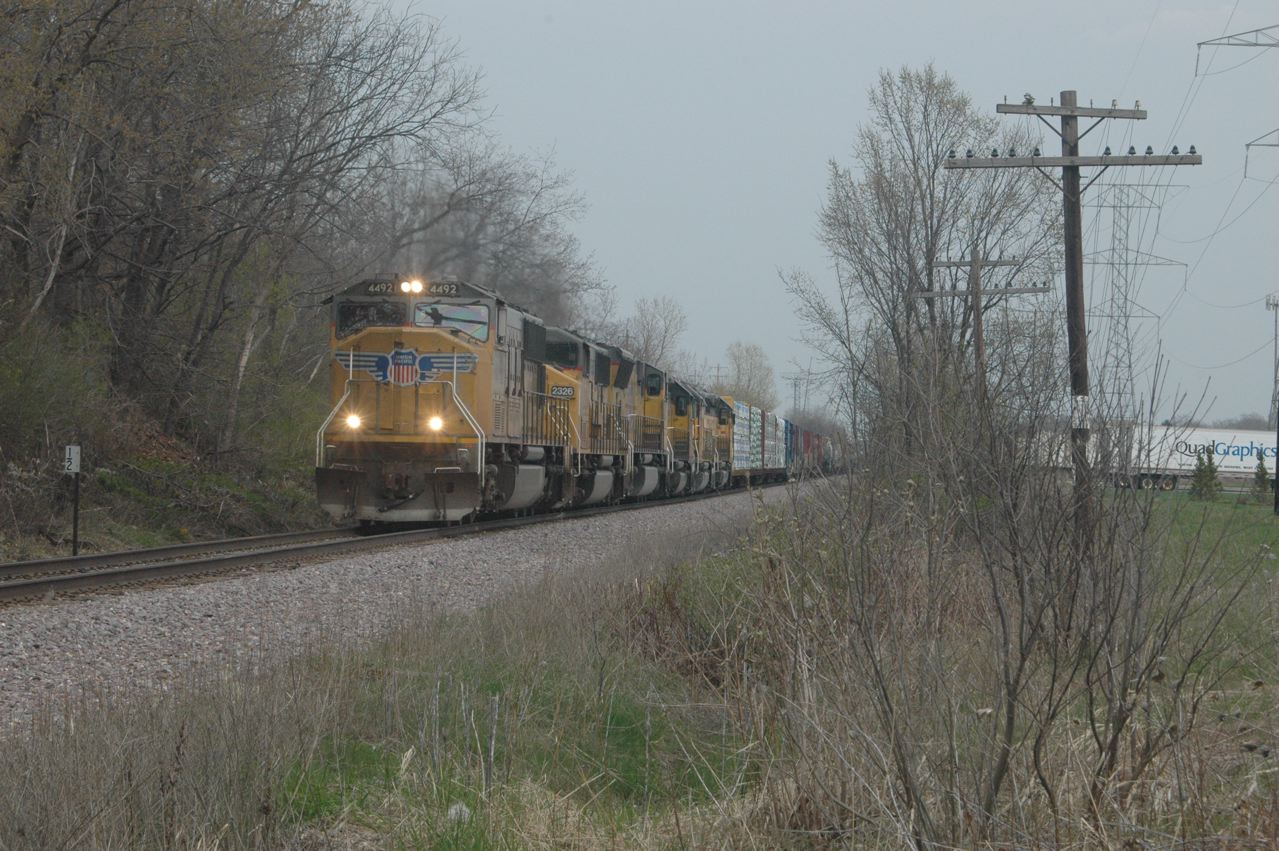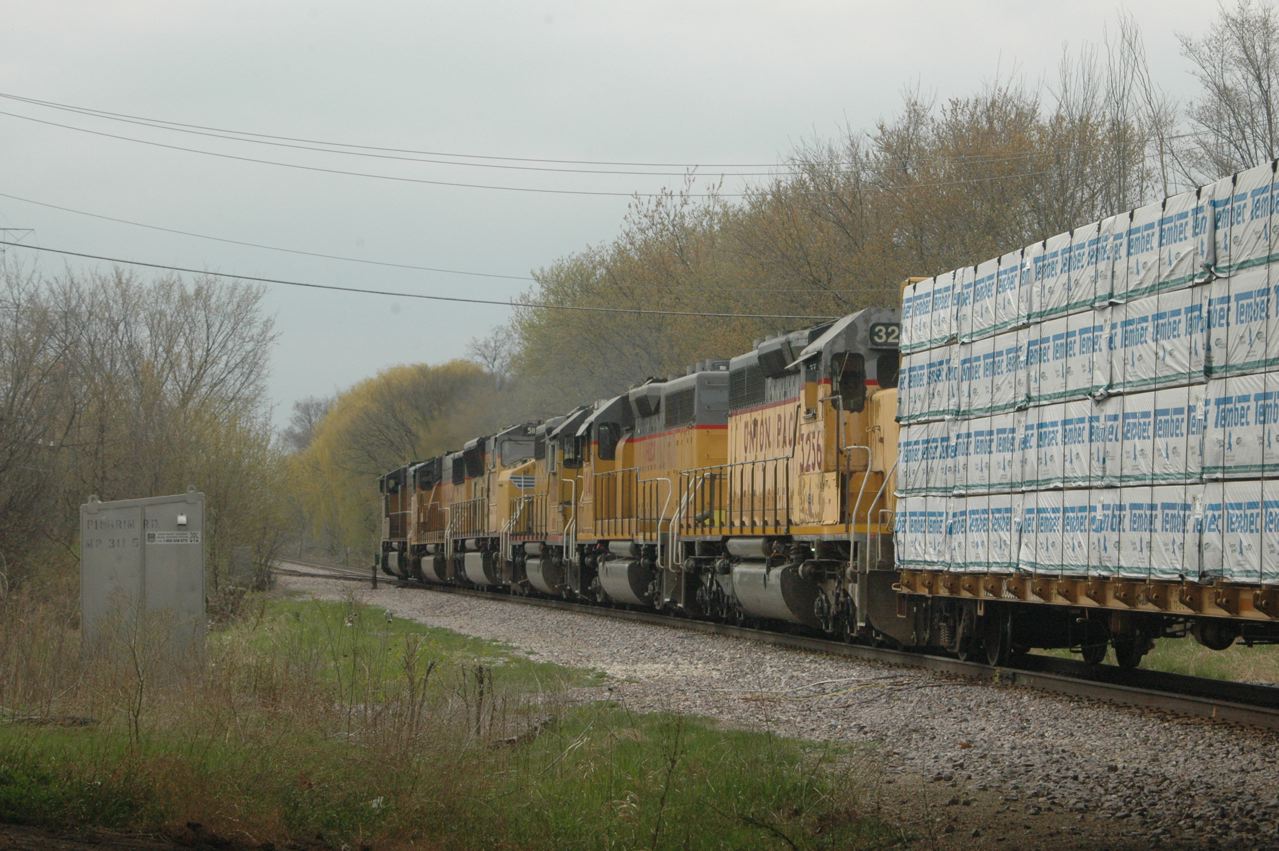 This is #7 on May 15 in the office park at MP 103 in Pewaukee City, eng. 124/22, 11 cars, 1618, on-time.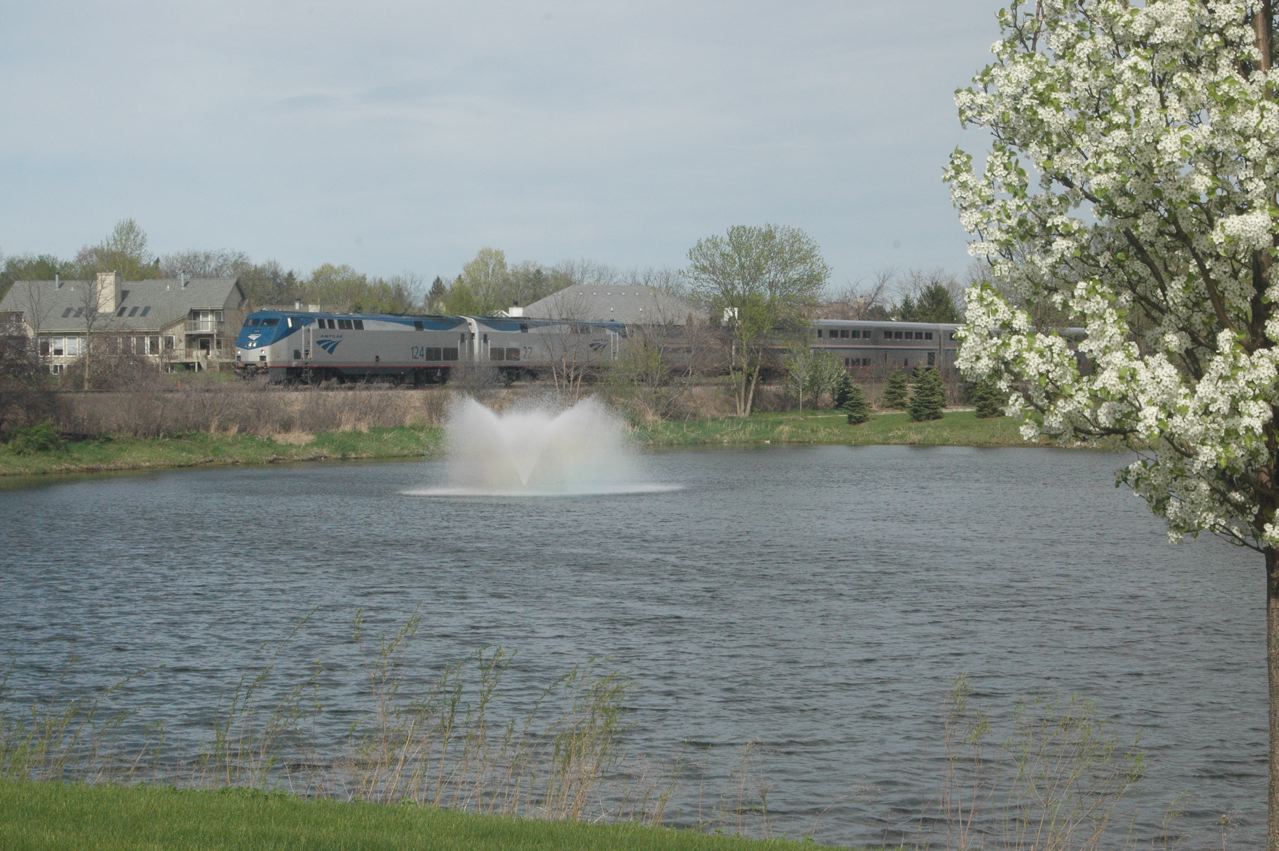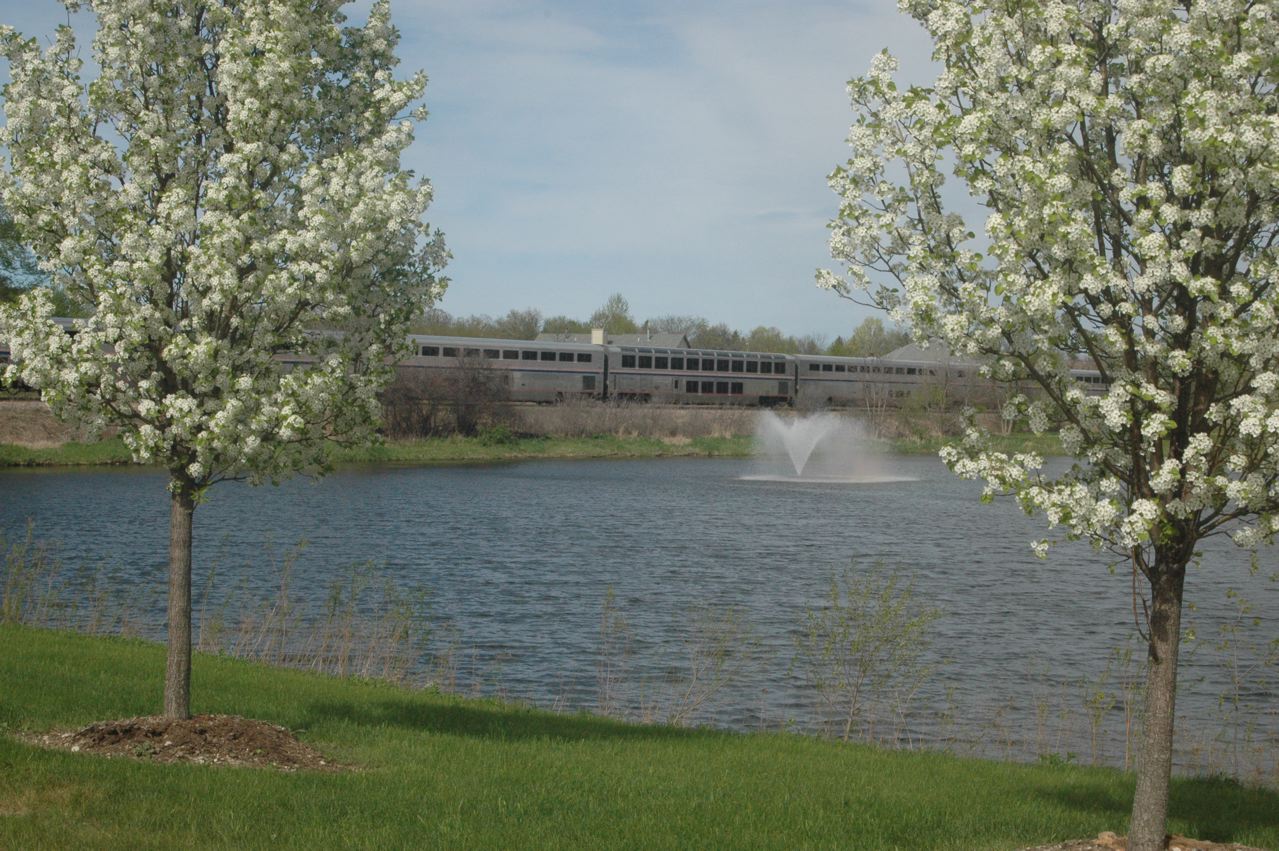 Same spot, e.b. CP 2nd #280, 8833 and an unreadable 9500 with 99 cars at 1621. He just avoided cutting off #7 from us!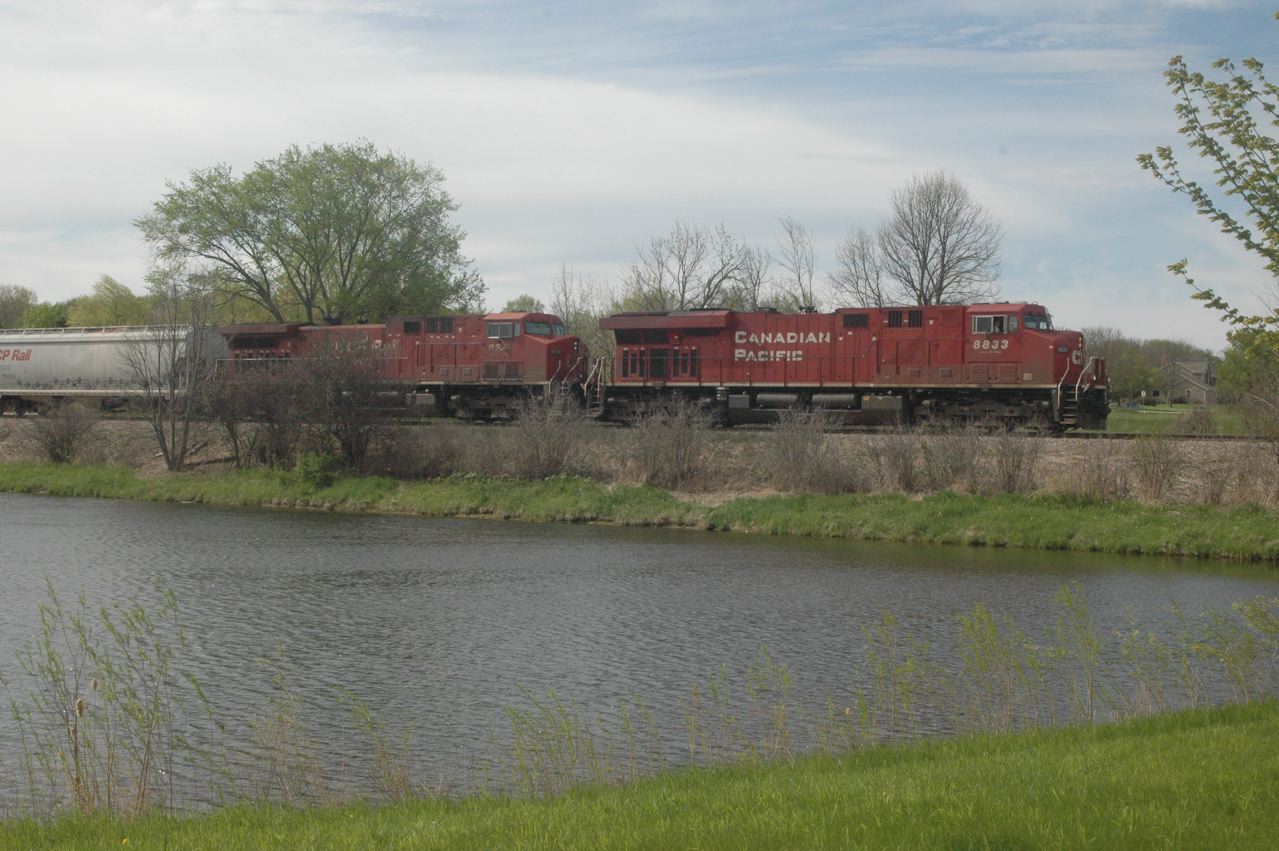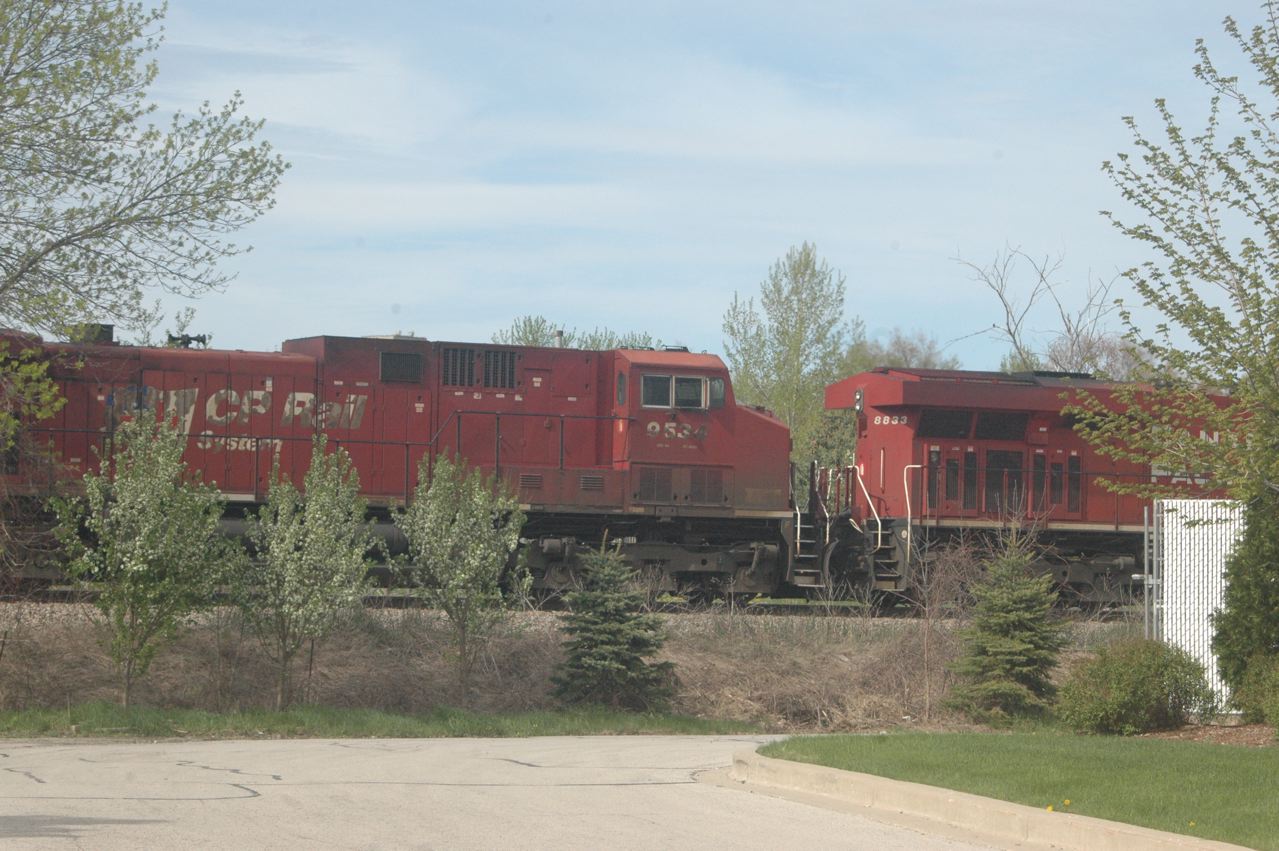 Now we are back from the Paducah rare-mileage trip (see separate file on Web site), and on May 27 we get a rare opportunity to photo Wisconsin & Southern's Janesville-Horicon train in Waukesha, on the CN, passing the depot behind 4051/4003 at 0950 hours.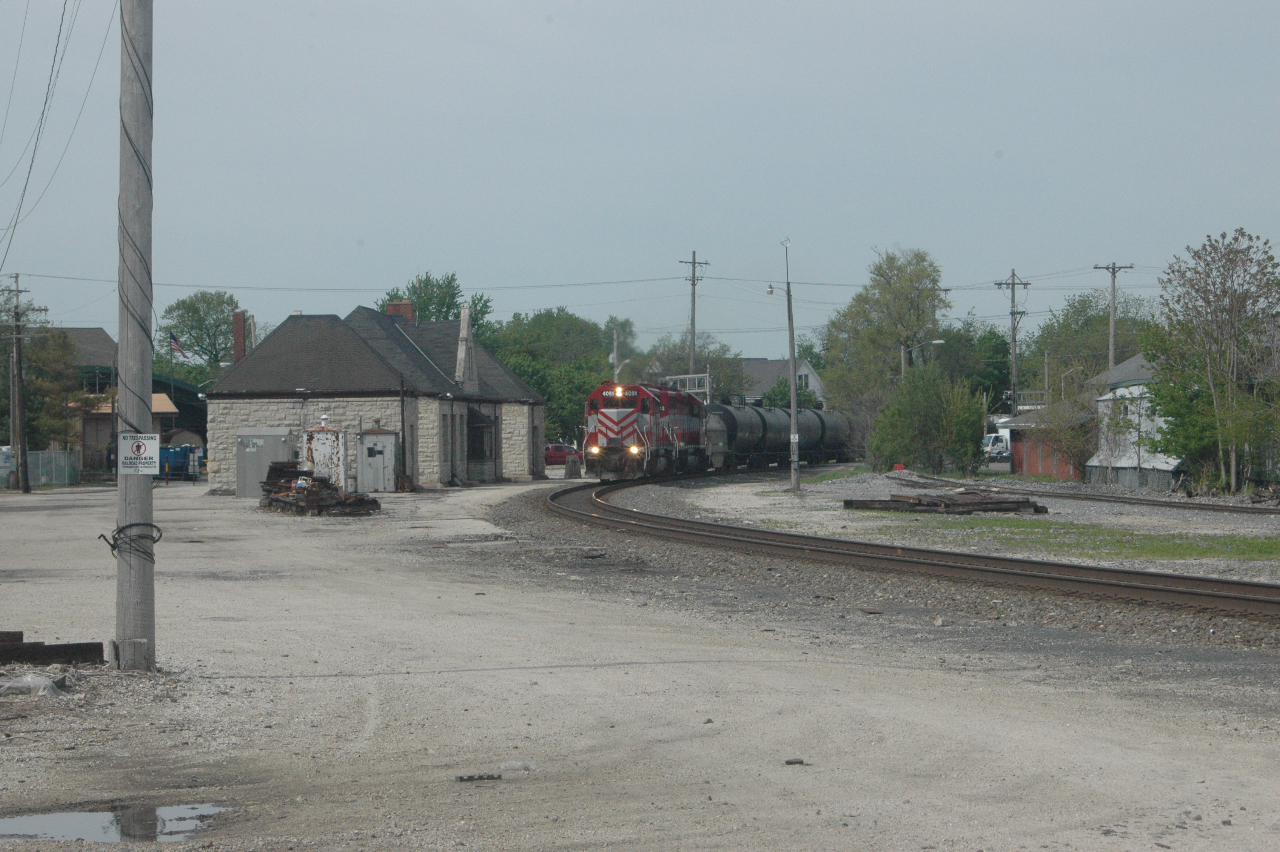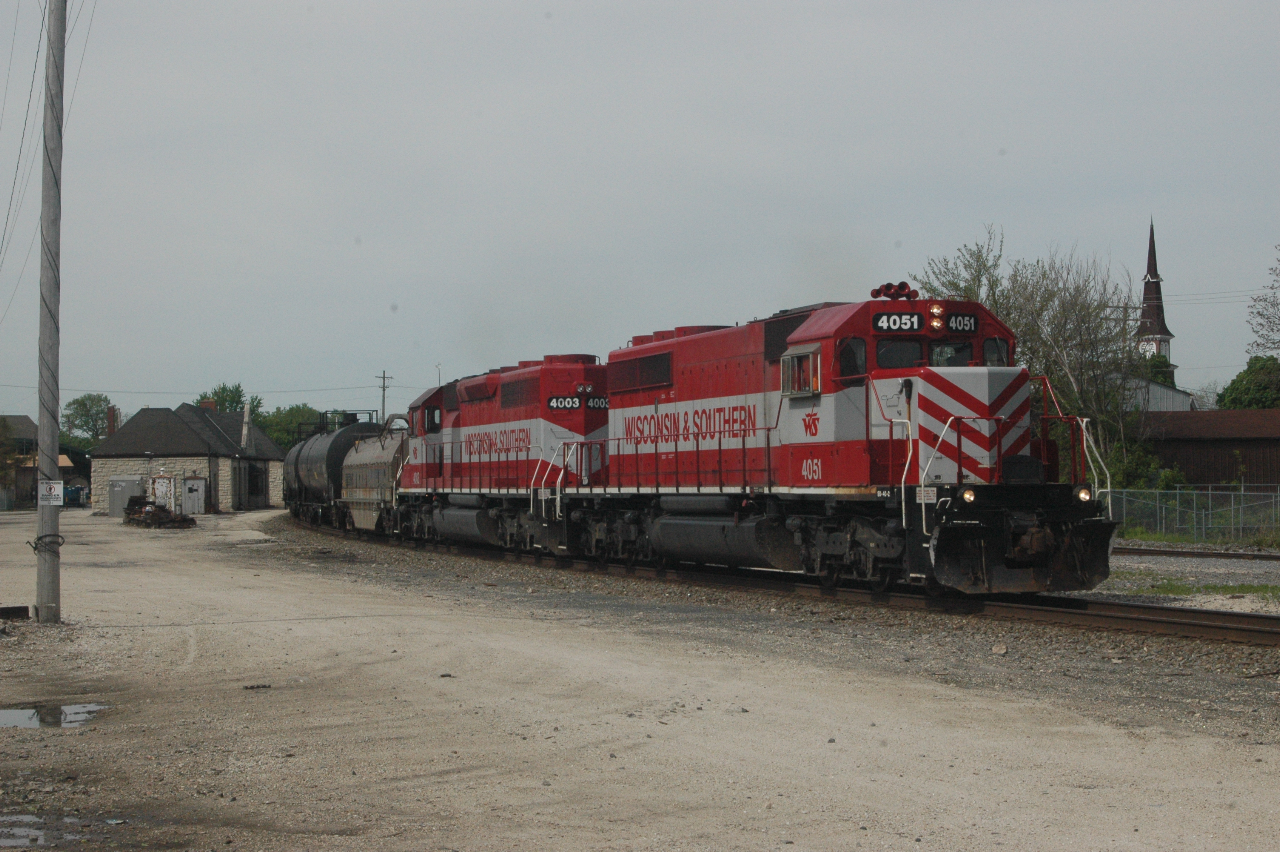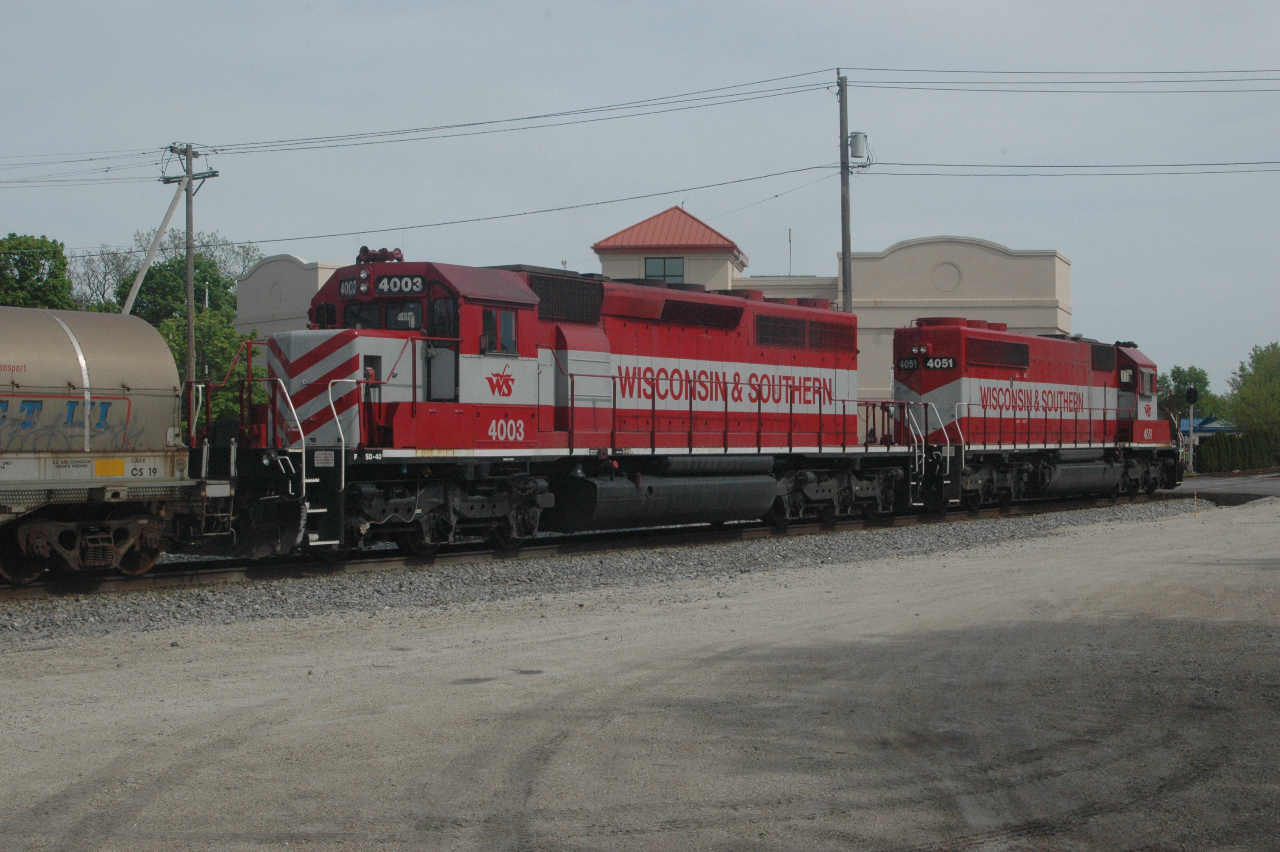 It's fortunate I photo'ed CN-IC 9621 as the local switcher as it wasn't around long, replaced by GTW 4616, first of that class of GP9 rebuilds (from passenger GP9's, mostly -- this was GT of New England 4905). This is May 30, and as of mid-June the 4616 is still assigned. I've tried to photo each locally-assigned unit ever since early WC days, whenever I'm in town. Waukesha is one of the last, if not the last, spots on the old WC where a unit parks by the depot when it's not in use.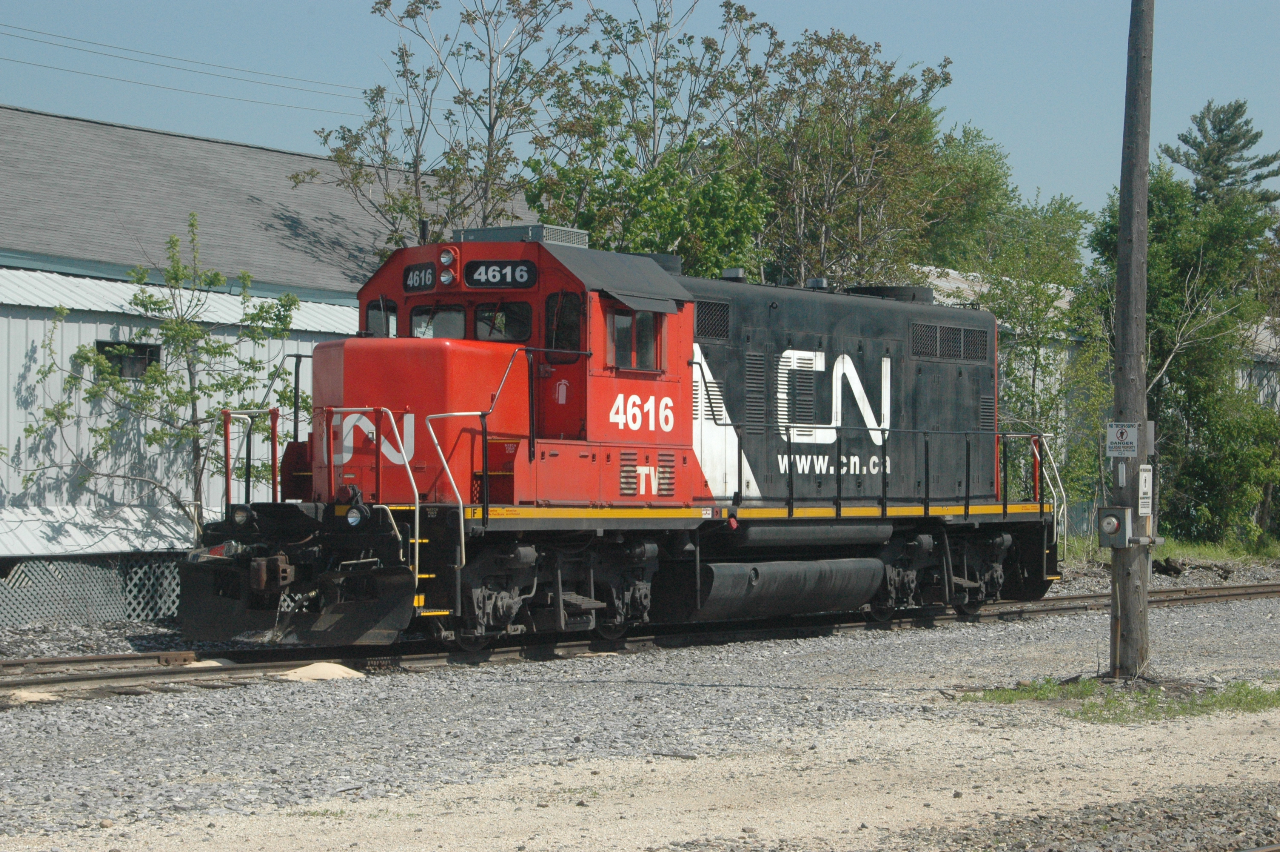 Amtrak #7 passes Dupy about 45 minutes late at 1707 hours on May 30, behind 180/202 with 12 cars.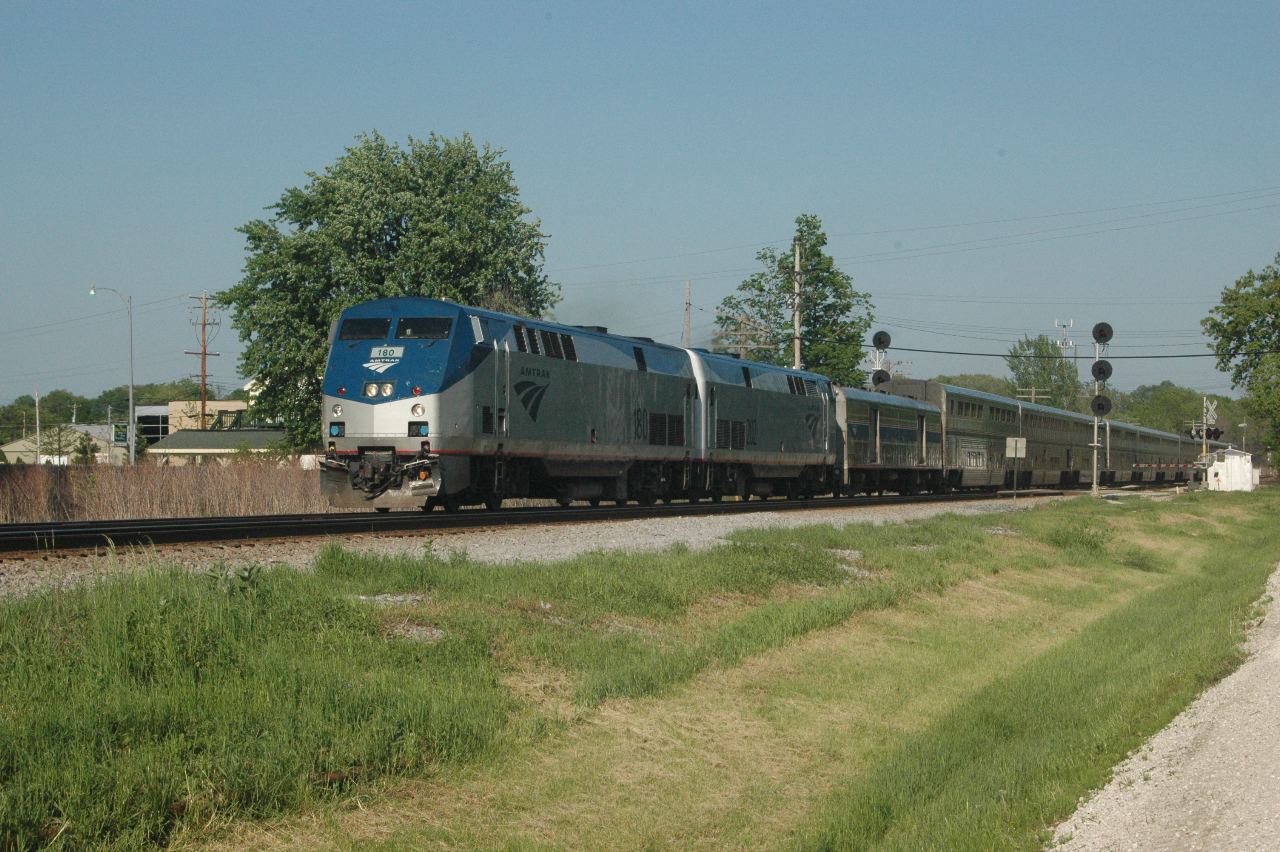 We close out May the next day with a "baby Builder" of 4 cars, a lounge and 3 coaches, at Dupy on-time at 1616 hours behind Heritage unit 156 and 11. Amtrak has canceled the train west of MSP acct. high water on the normal route and/or congestion on the KO Sub thru New Rockford, ND, BNSF's freight line, which is full of slow orders and lots of freights. Carol Ingles took this photo from our van while I shot a slide.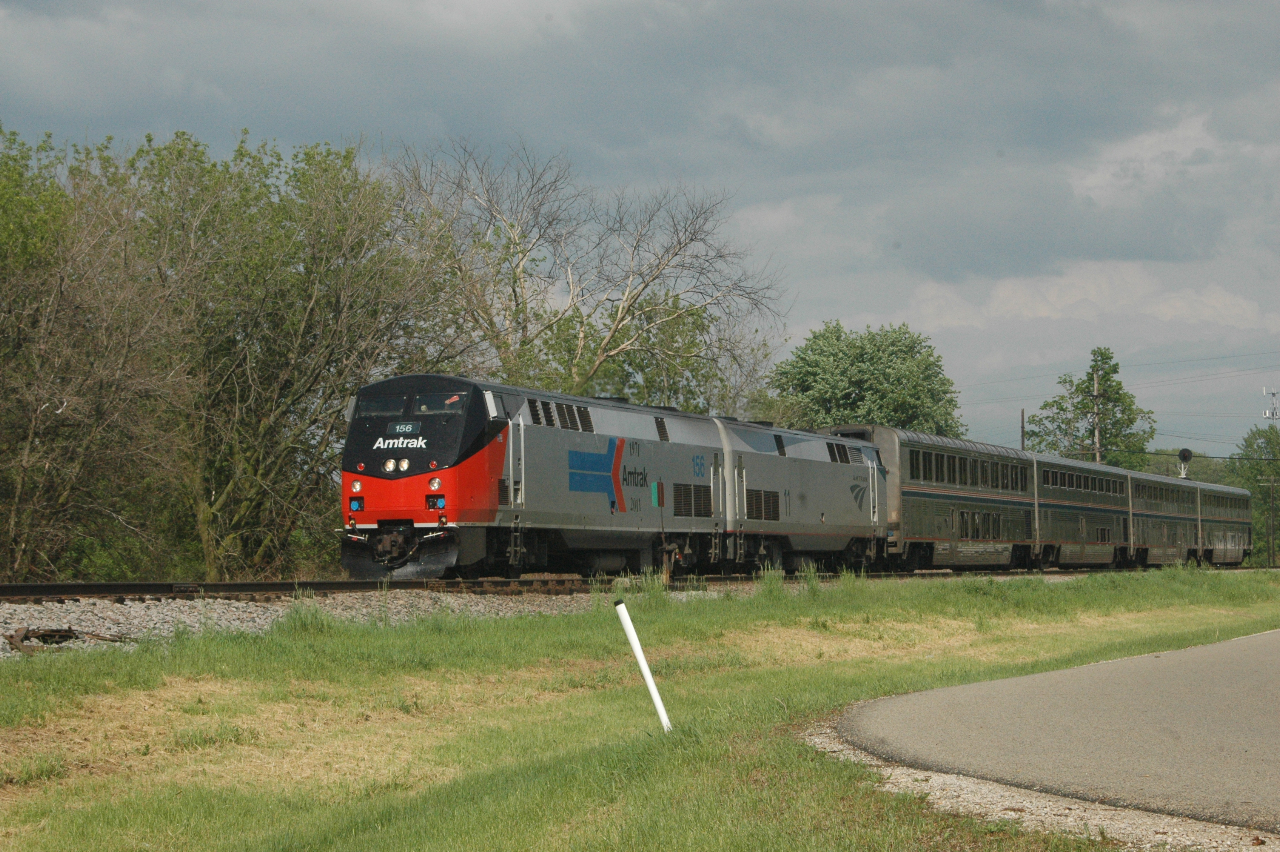 This page was designed and is maintained by Mike Condren. If you have materials
that you would like to contribute, contact me at mcondren@cbu.edu