May 2011 Local Action
Part 1
Photos by Dave Ingles
Happy 40th Birthday to Amtrak, May 1, 2011, train #7, Empire Builder, at Pewaukee, Wis., eng. 55/153, 11 cars, on-time at 1619 hours.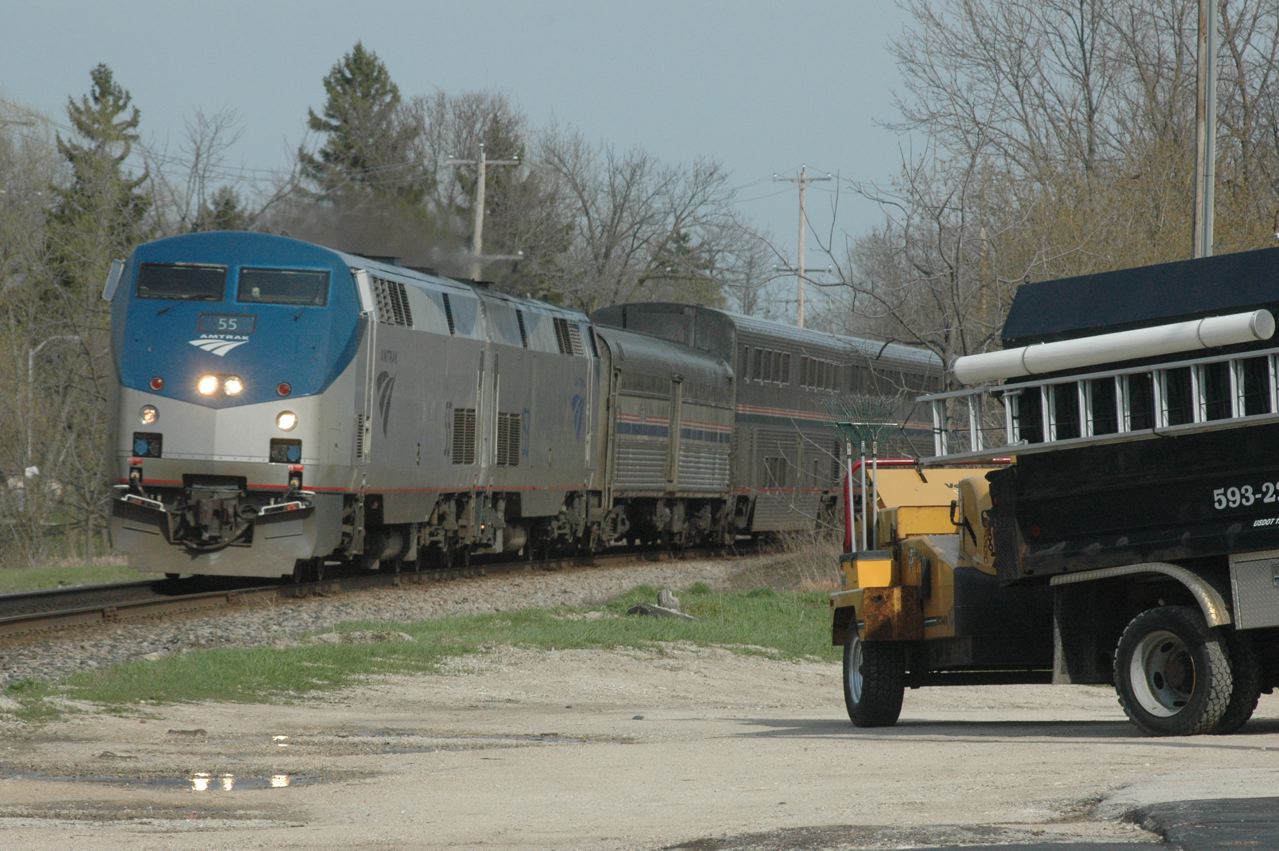 At CP's "Pewaukee," MP 104.5 or so, end of double track from Milwaukee, CP 2nd 283, engines UP 4699/NS 6727 with 112 cars, passes a dead freight parked at the MP 104 stairway for relief crews, at 1632 hours.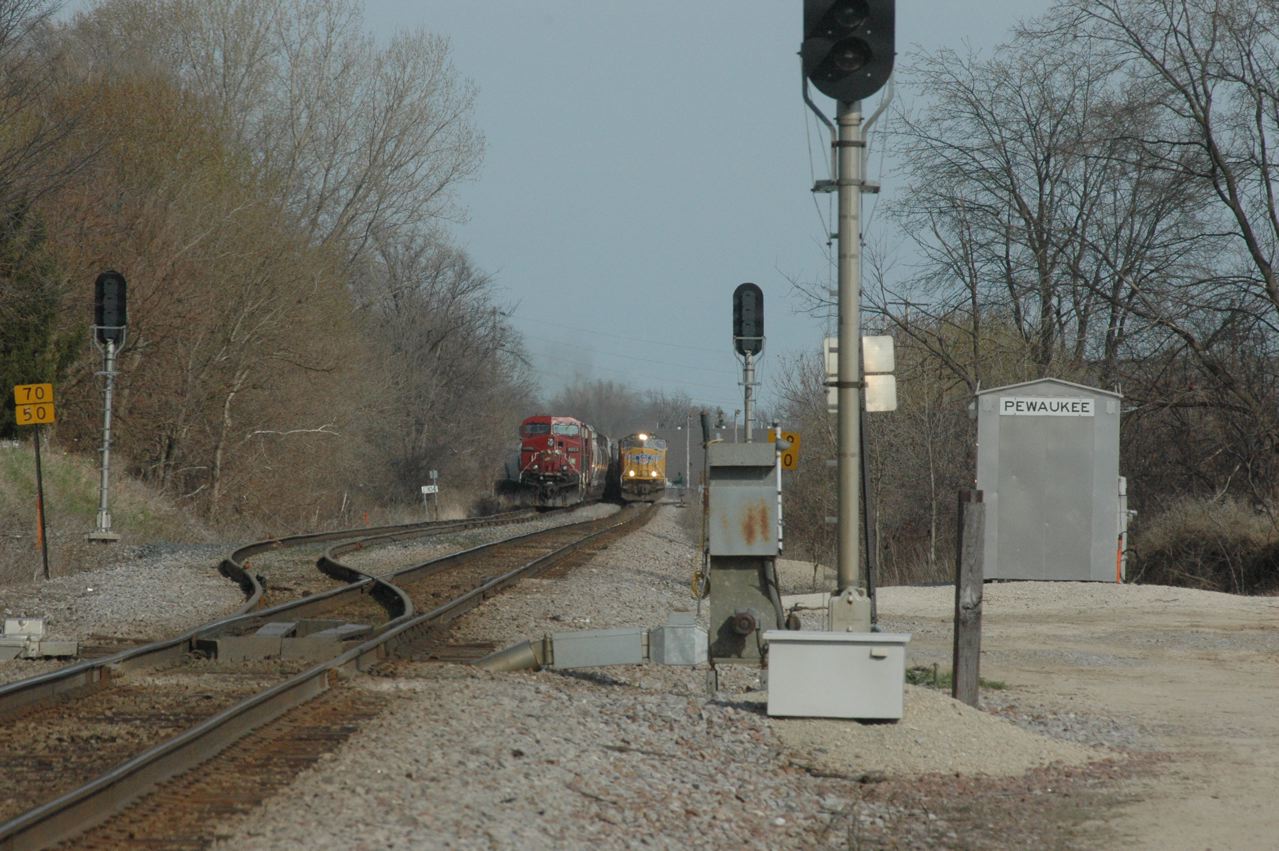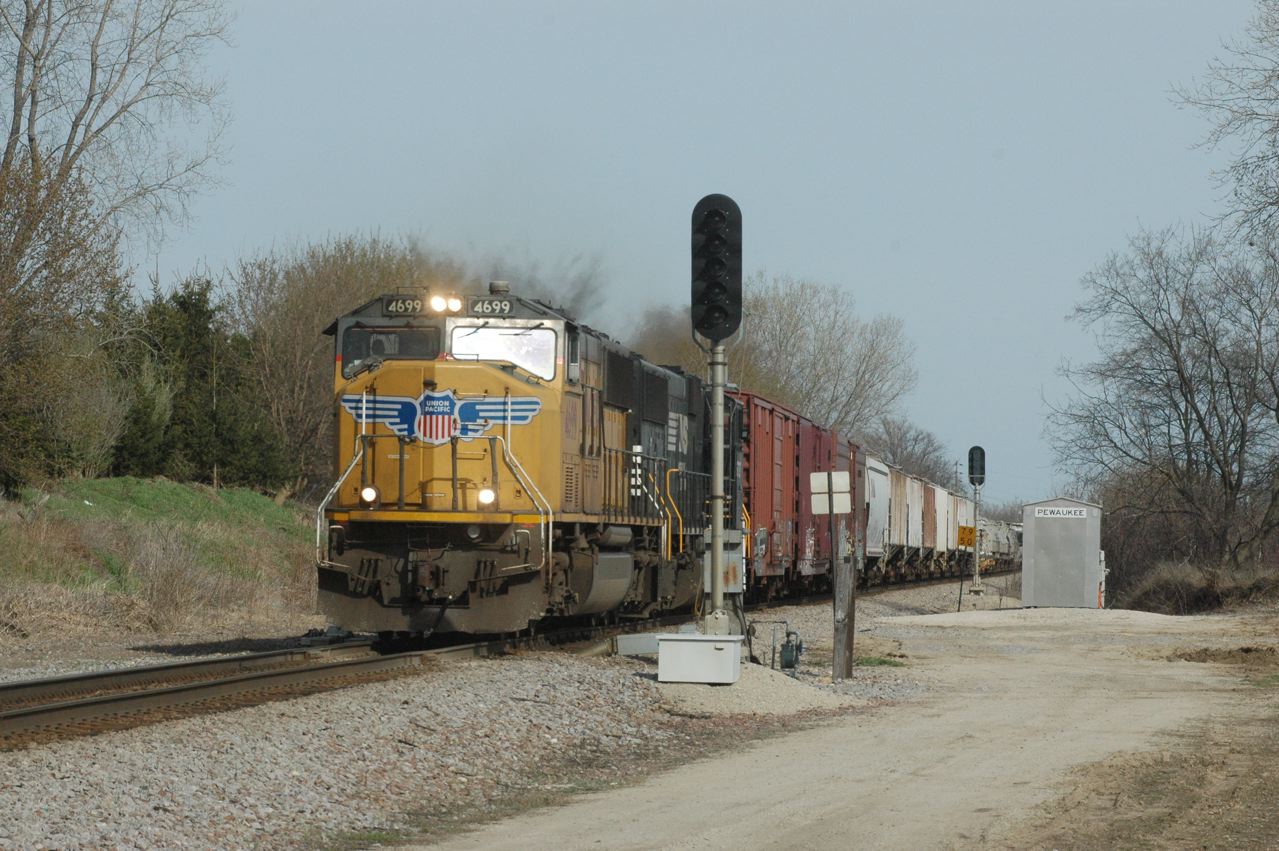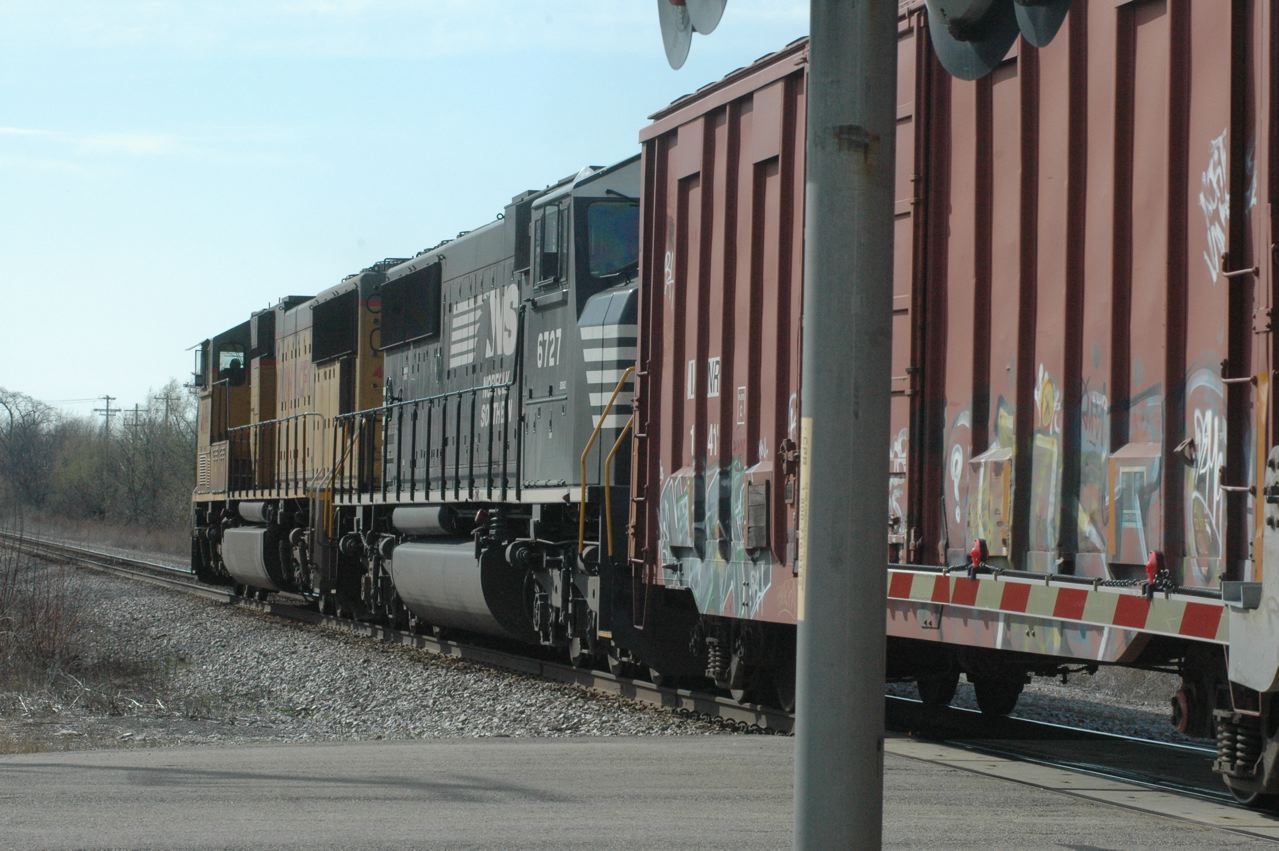 CN local L504 returns from Burlington, Wis., passing site of former Main Street Yard in Waukesha; the old Wis. Central shops were at the left, now a fairly new subdivision with affordable homes in mid-city. GTW 4905, 8 cars, 1707 hours still on May 1st.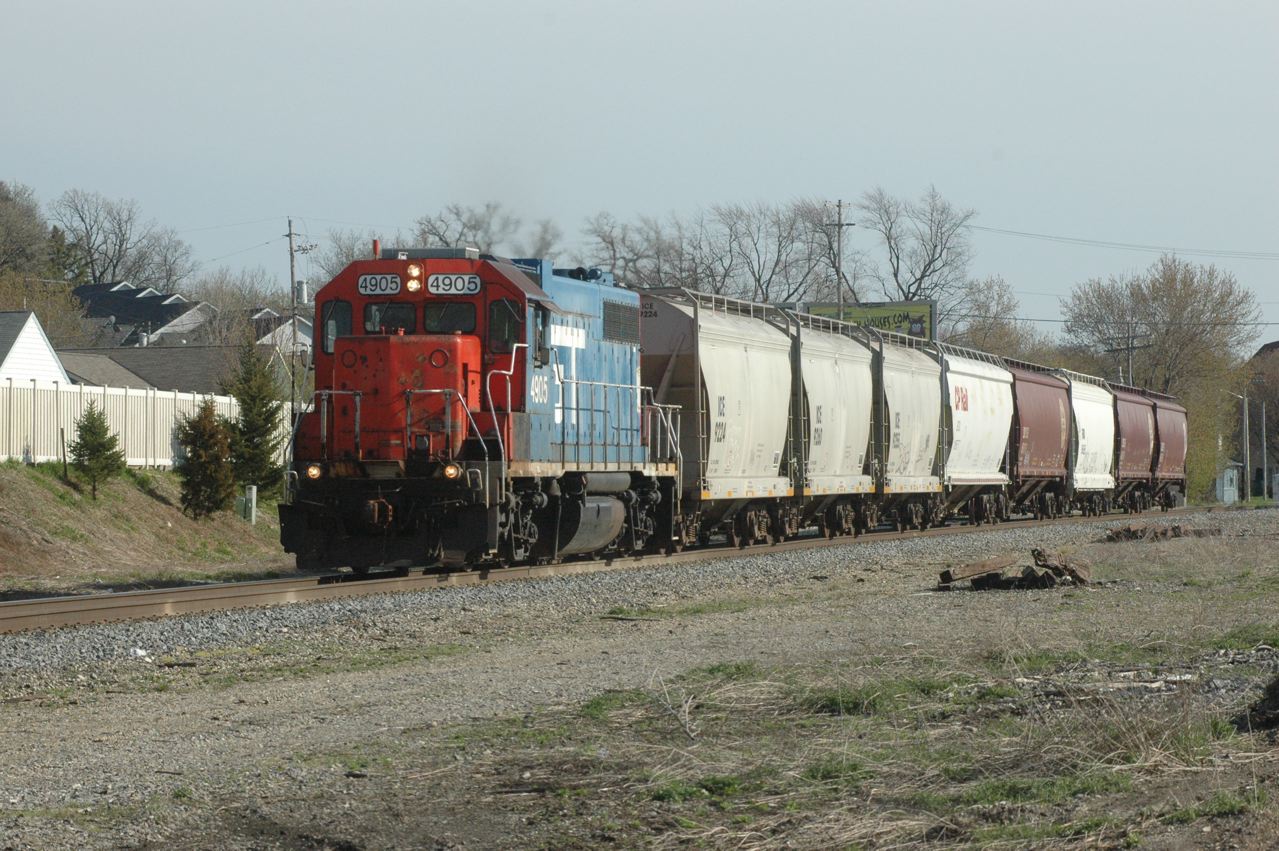 CN #198, eng. 2272, 96 wells, passes Waukesha depot on May 2nd at 1422 hours.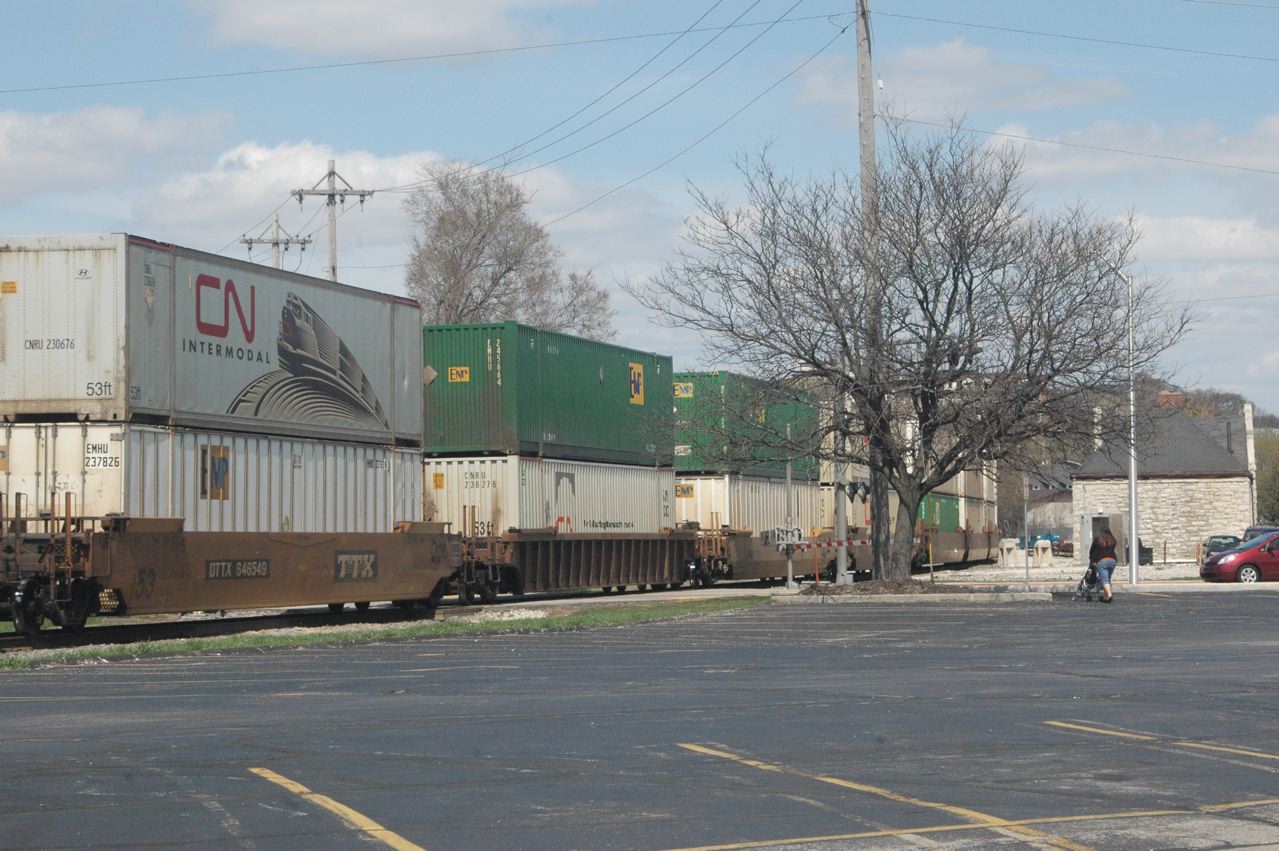 Now May 4th, a nice Wednesday when in 3 1/2 hours, we shot 12 trains between 1510 hours and 1841 hours.
Leading off is CP #281 w/ 9642, 91 cars, at Duplainville at 1510.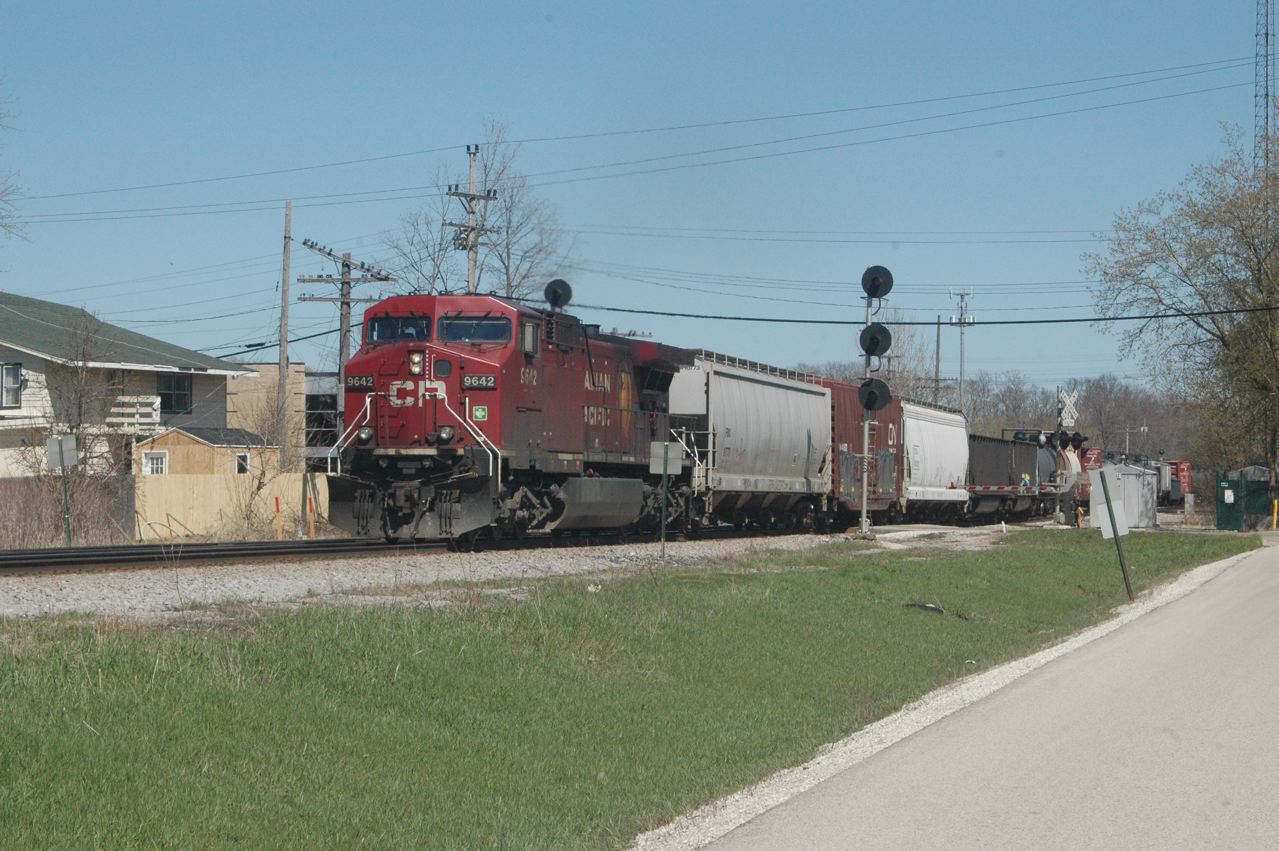 Parked for re-crew at CP's MP 104 is CP train #499 with IC&E 6436 and leaser CEFX 1020, 1527 hours.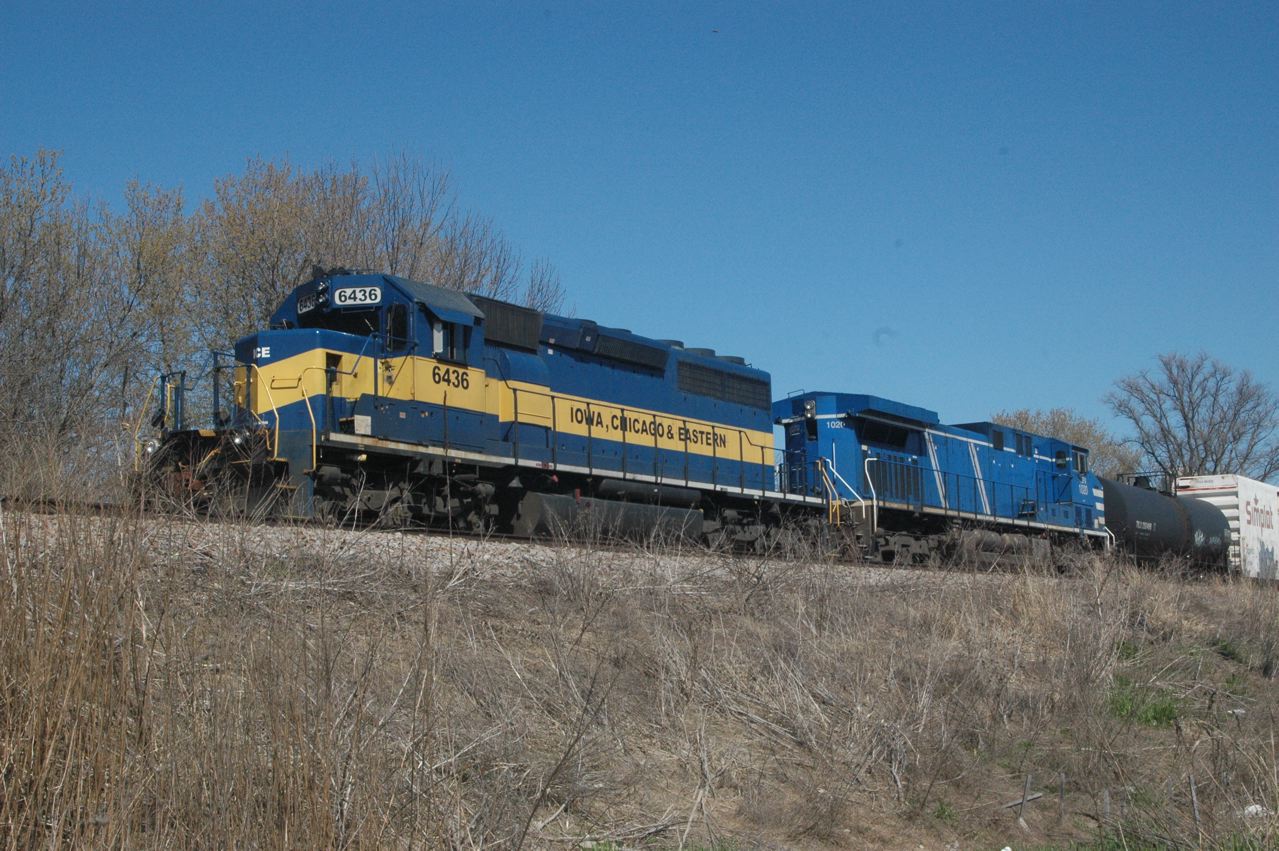 CP #198 along Duplainville siding, MP 104.25, 2621/8000, 123 wells, 1605 hours.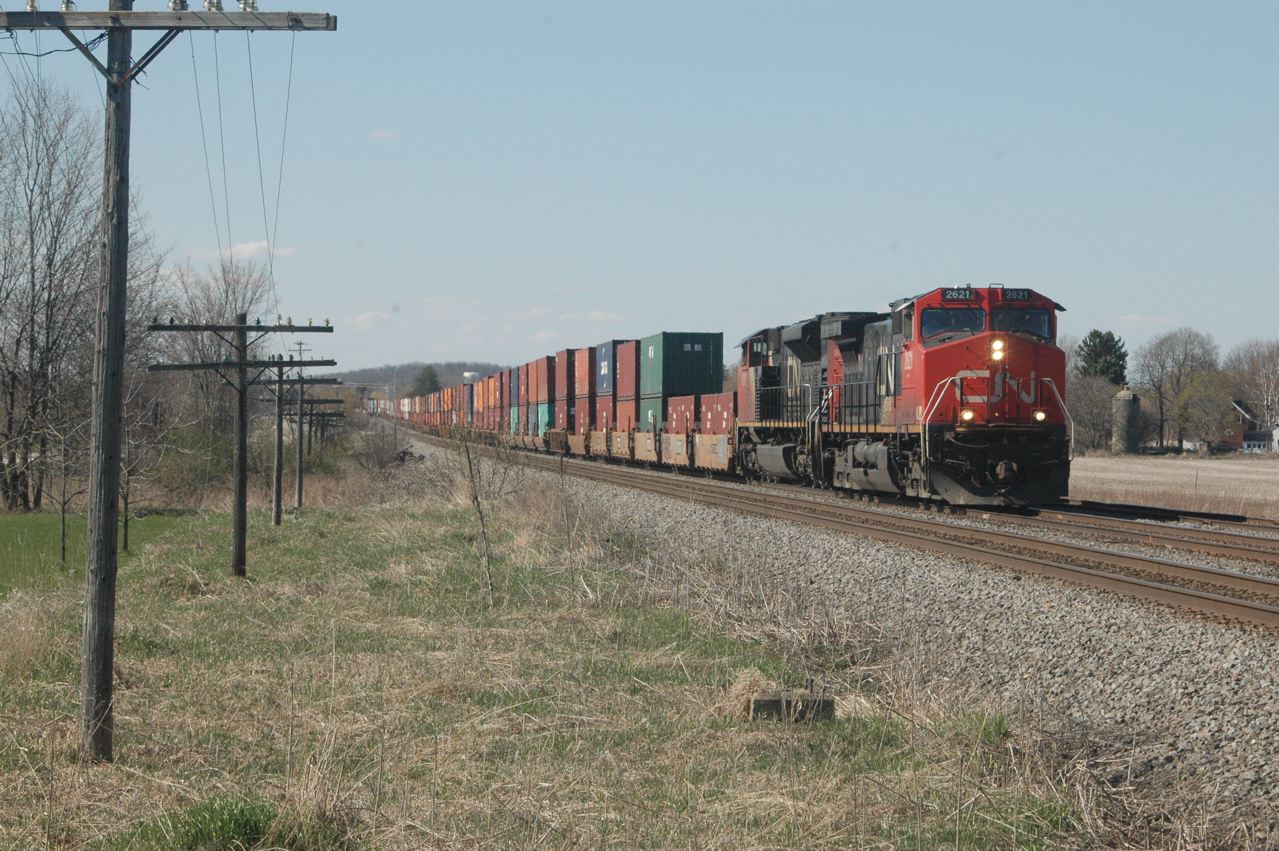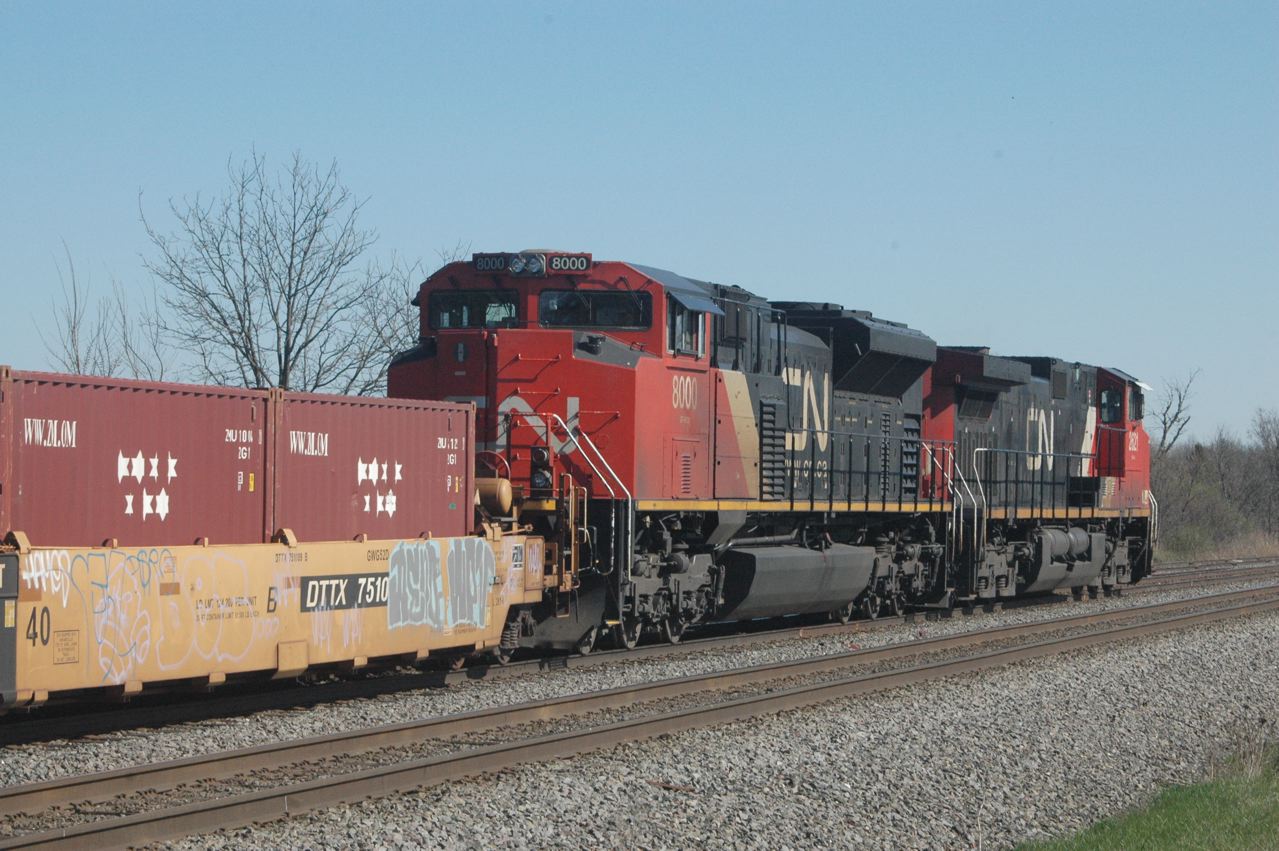 Fortunately this guy is a minority, standing on the mainline rails at Duplainville watching as Amtrak approaches from the other direction! Some of the other fans present yelled at him, but he ignored all of us.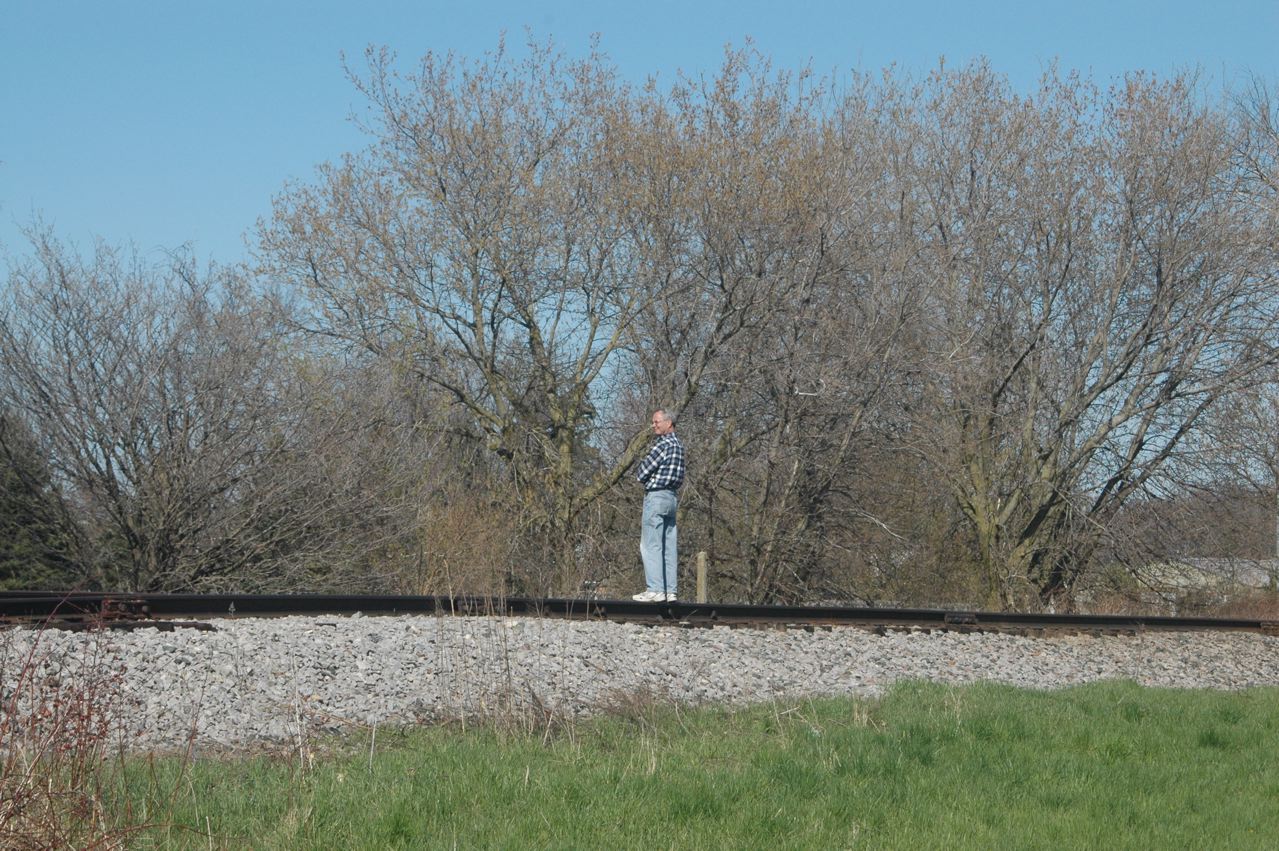 He did finally go back to lean on his vehicle.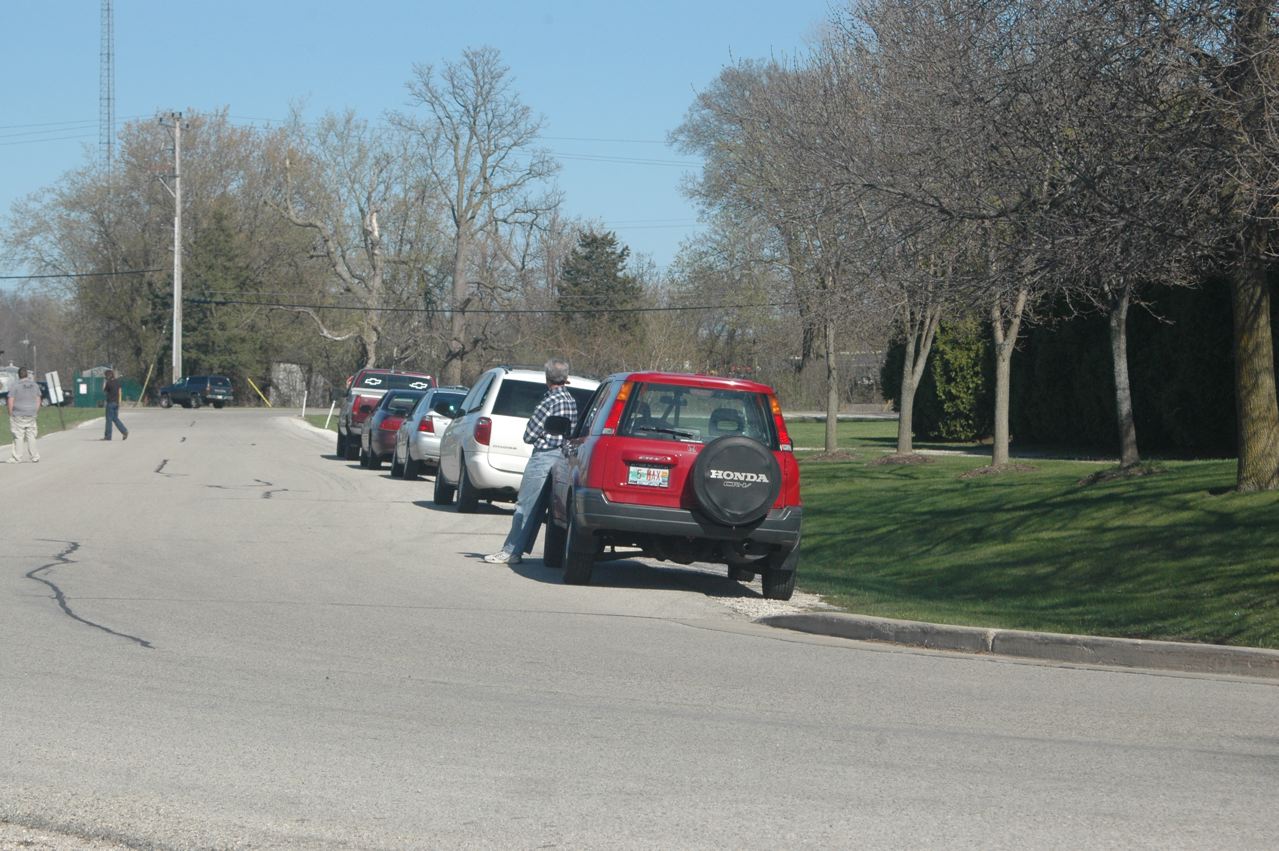 The "goobers" at Duplainville wave Amtrak #7 by at 1616 hours, on-time with 174/51 and 11 cars.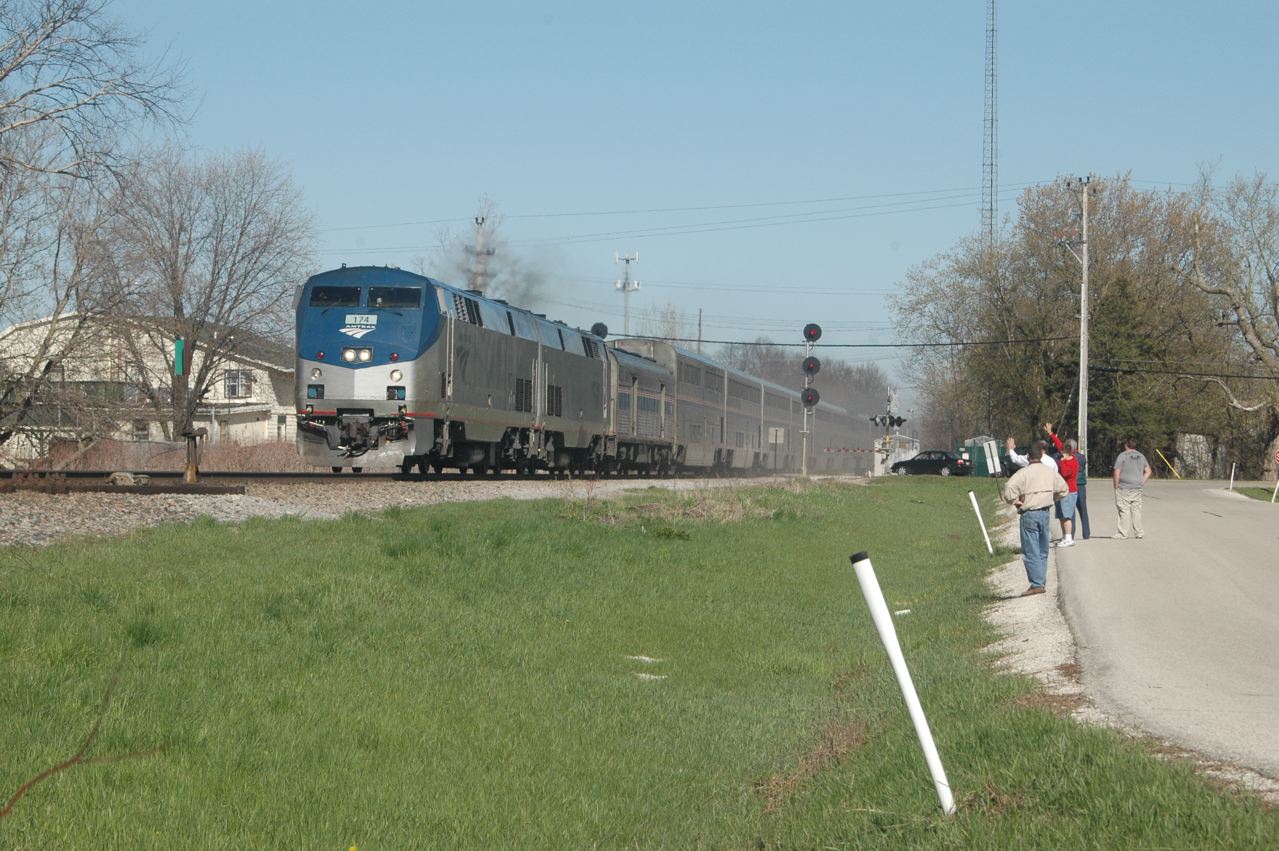 Next was CP local G-67, back from Watertown with bedraggled GP40 Soo 2057, still in Milwaukee Road patched paint after 16 years(!), and 7 cars, 1640 hours at Duplainville.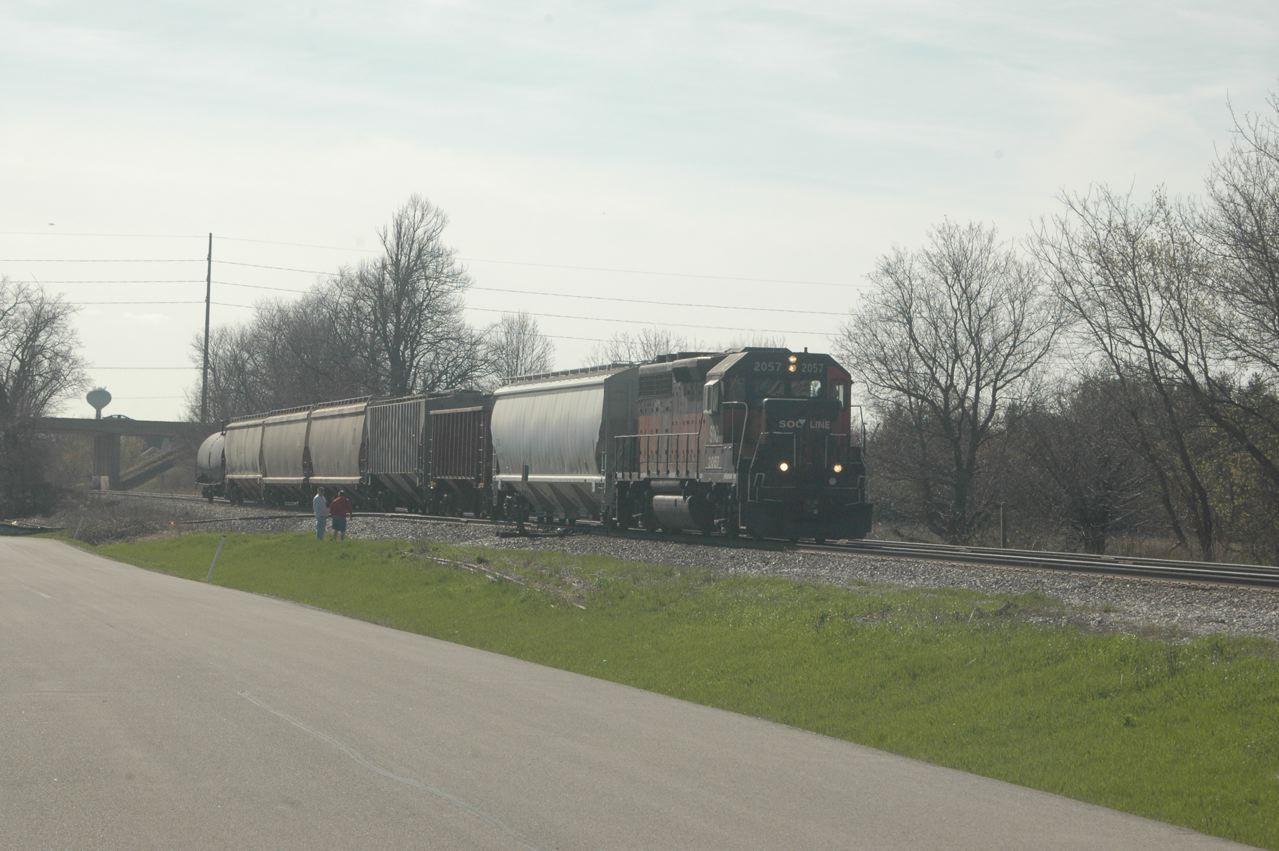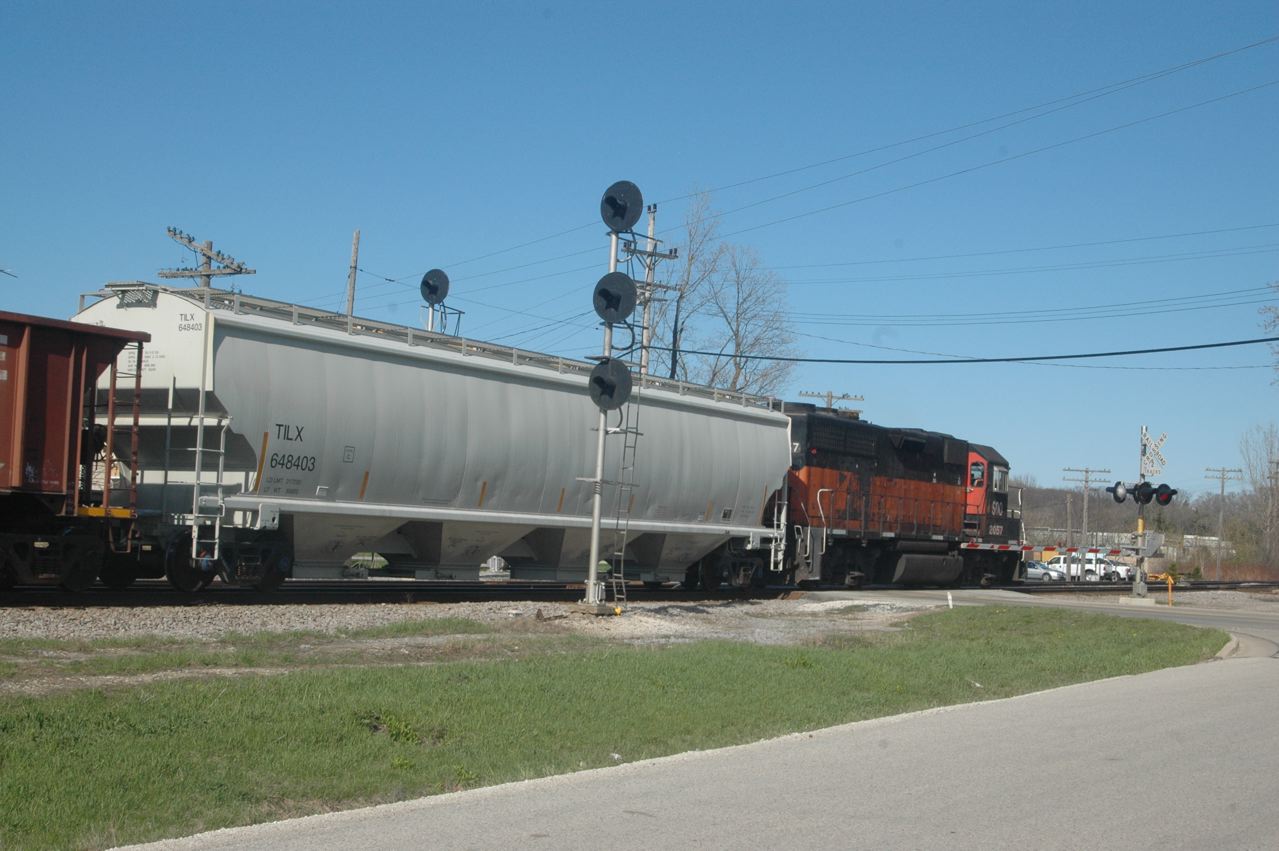 CP 2nd #283, NS 6650/ex-Conrail 8466, 127 cars, 1650 hours at Dupy. NS run-thru units were a new and short-lived phenomenon, maybe paying back horsepower-hours?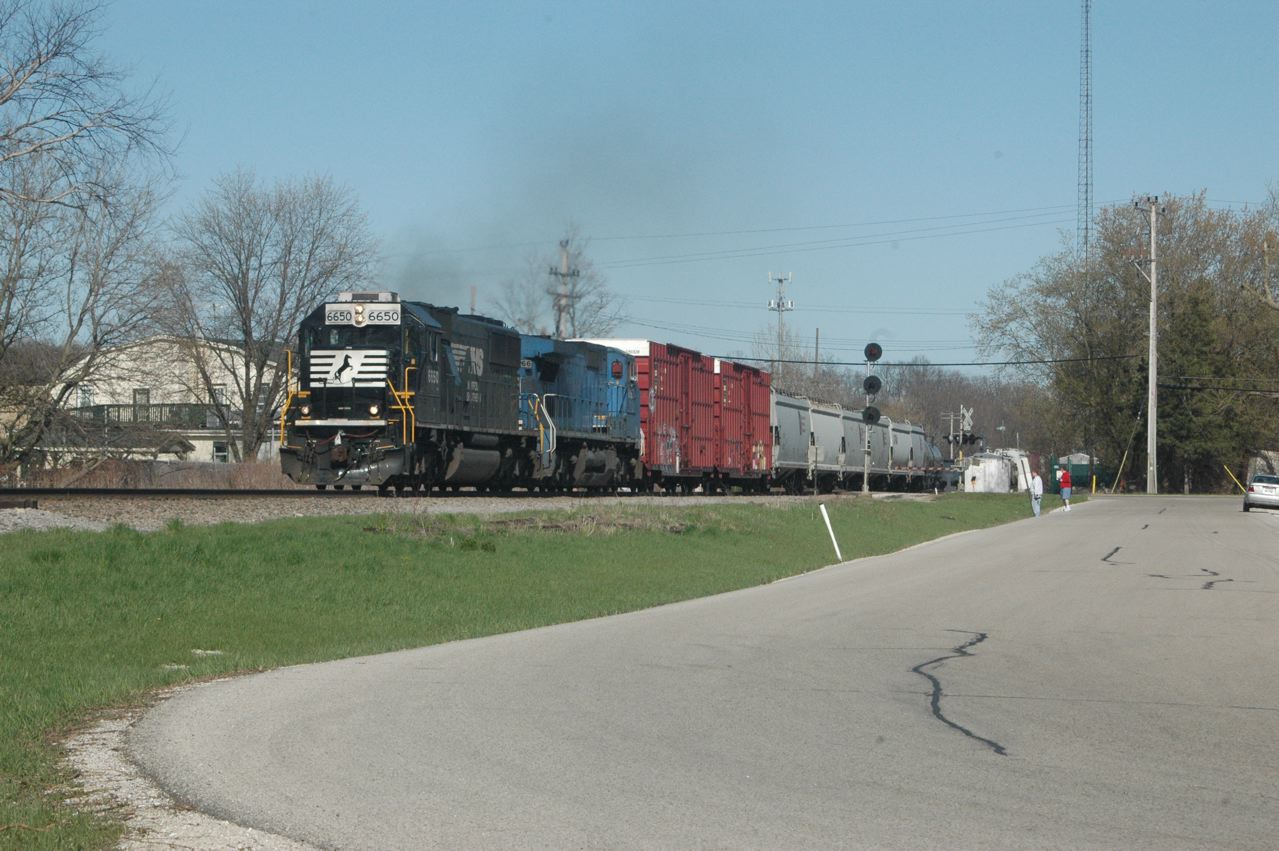 CN #198 is in the siding, waiting, as #341 creeps by on the main line, with 2293/NS 2555/CN 2502/BCOL 4617/CN 2533 and 86 cars at 1702 hours.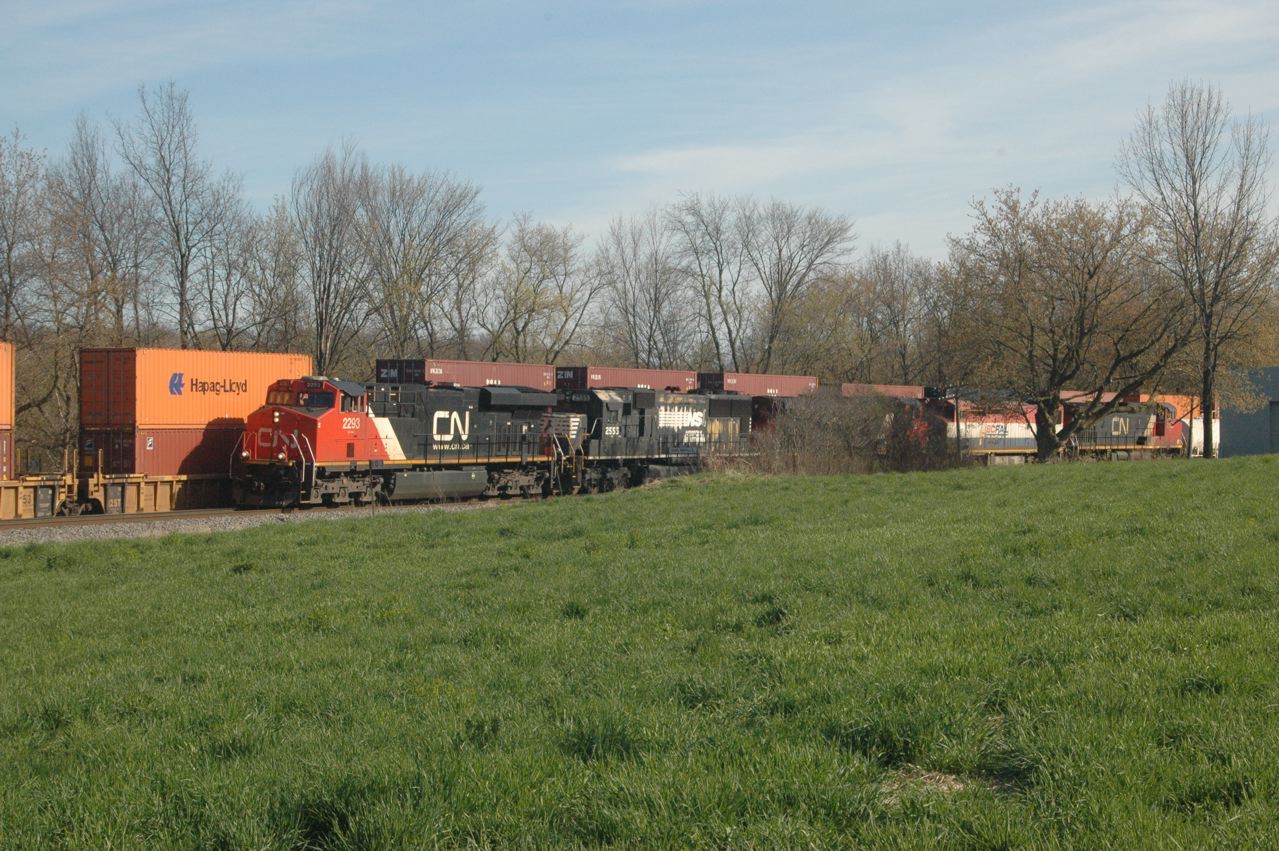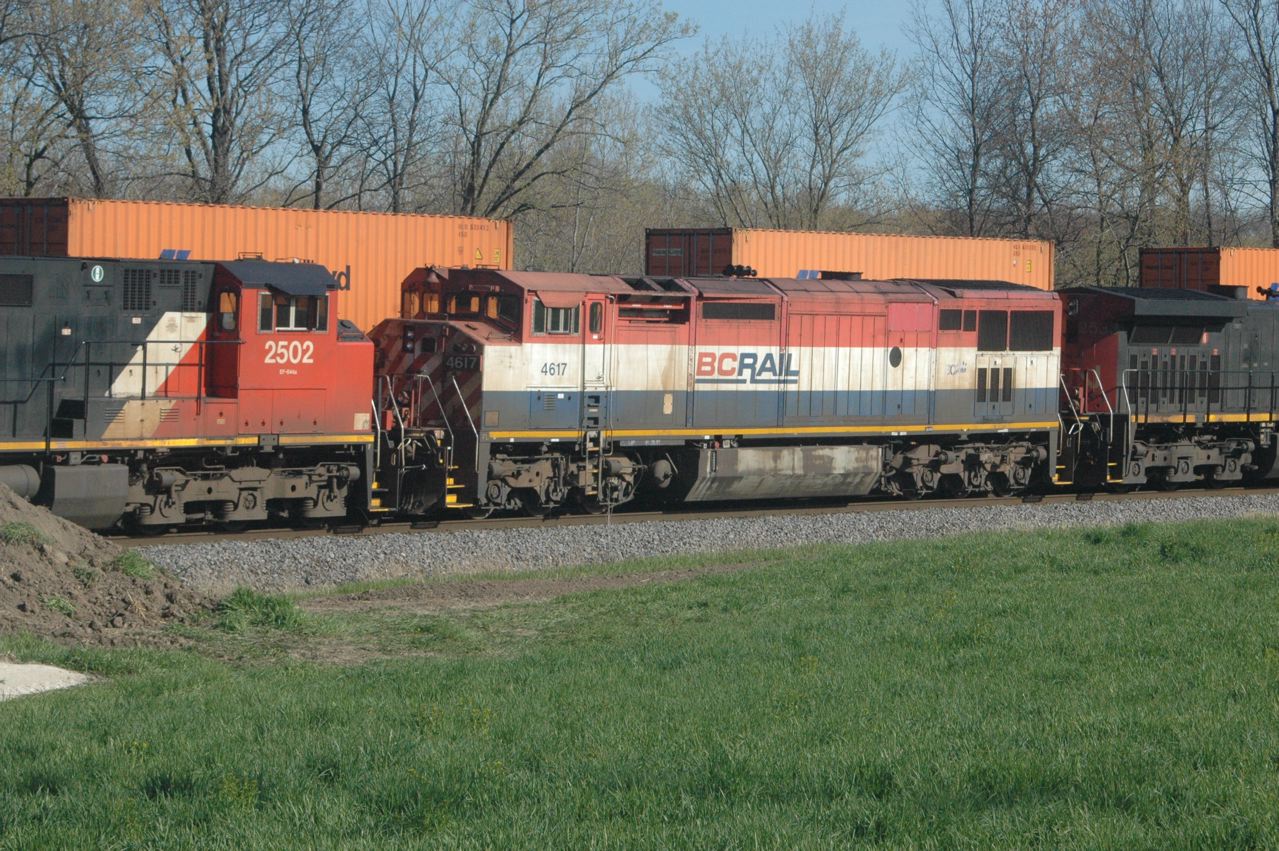 Across Spring Creek bridge ...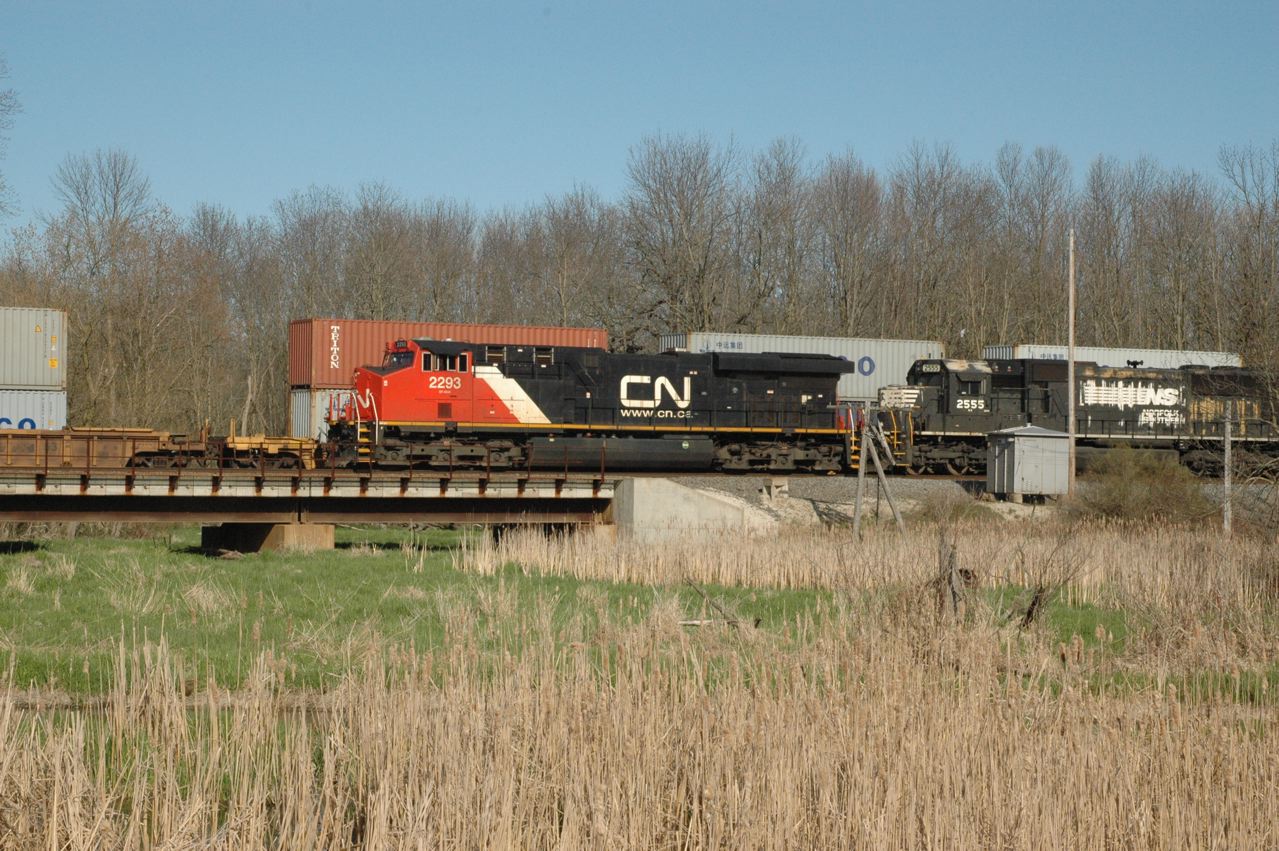 ... and passing the "set out track" north end up near Weyer Road. A consist with welcome variety and quantity of units!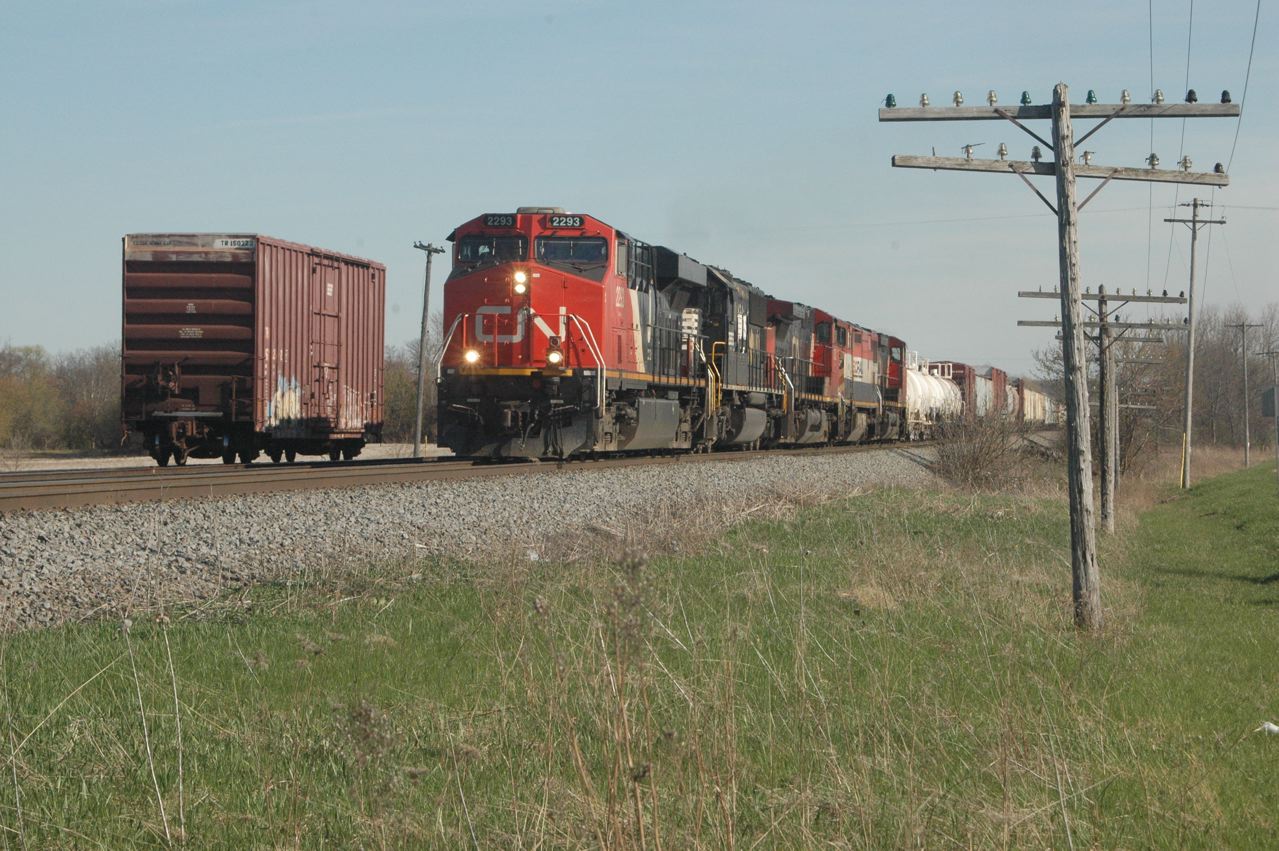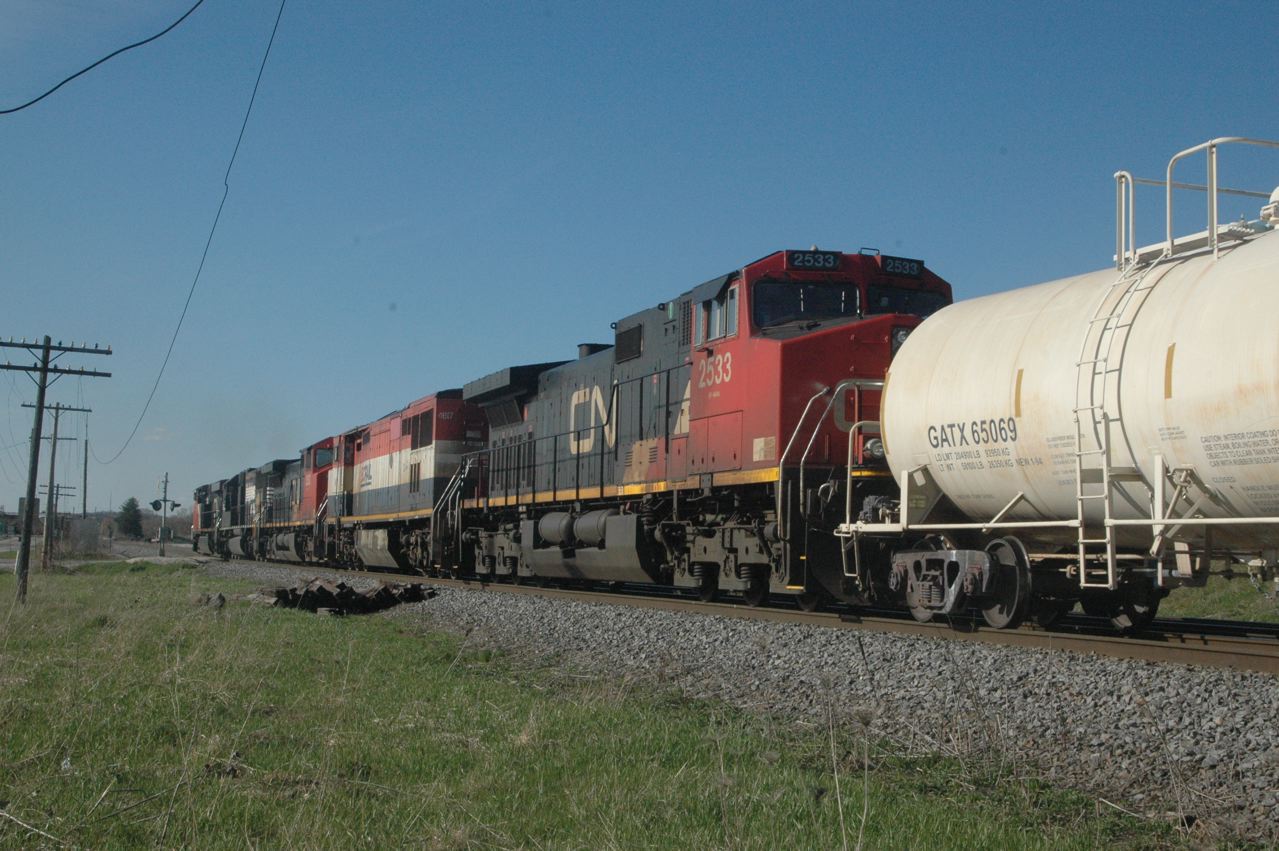 A tardy #8 through Pewaukee at 1728 hours with 47/198 and 11 cars; blame slow orders and/or freight congestion in North Dakota.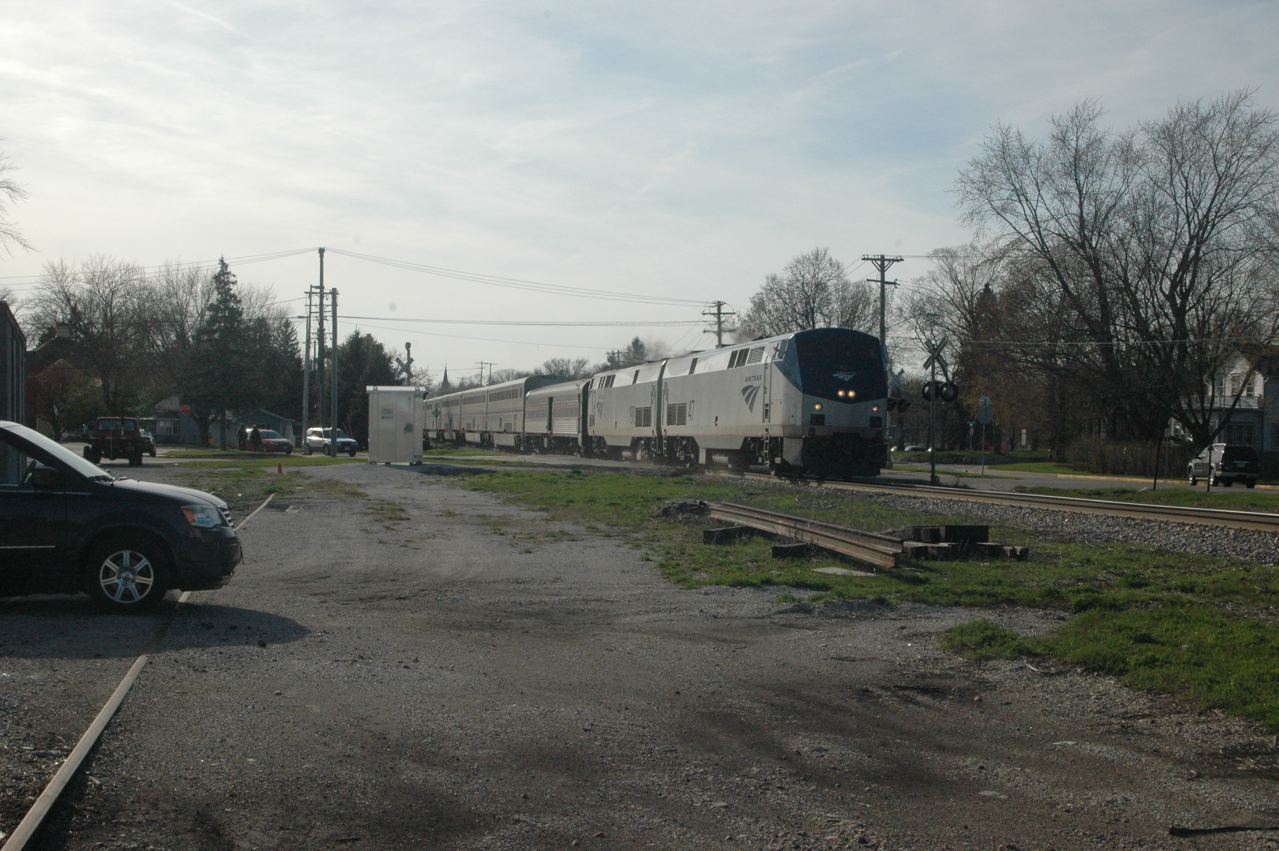 Engineer Craig Willett waves.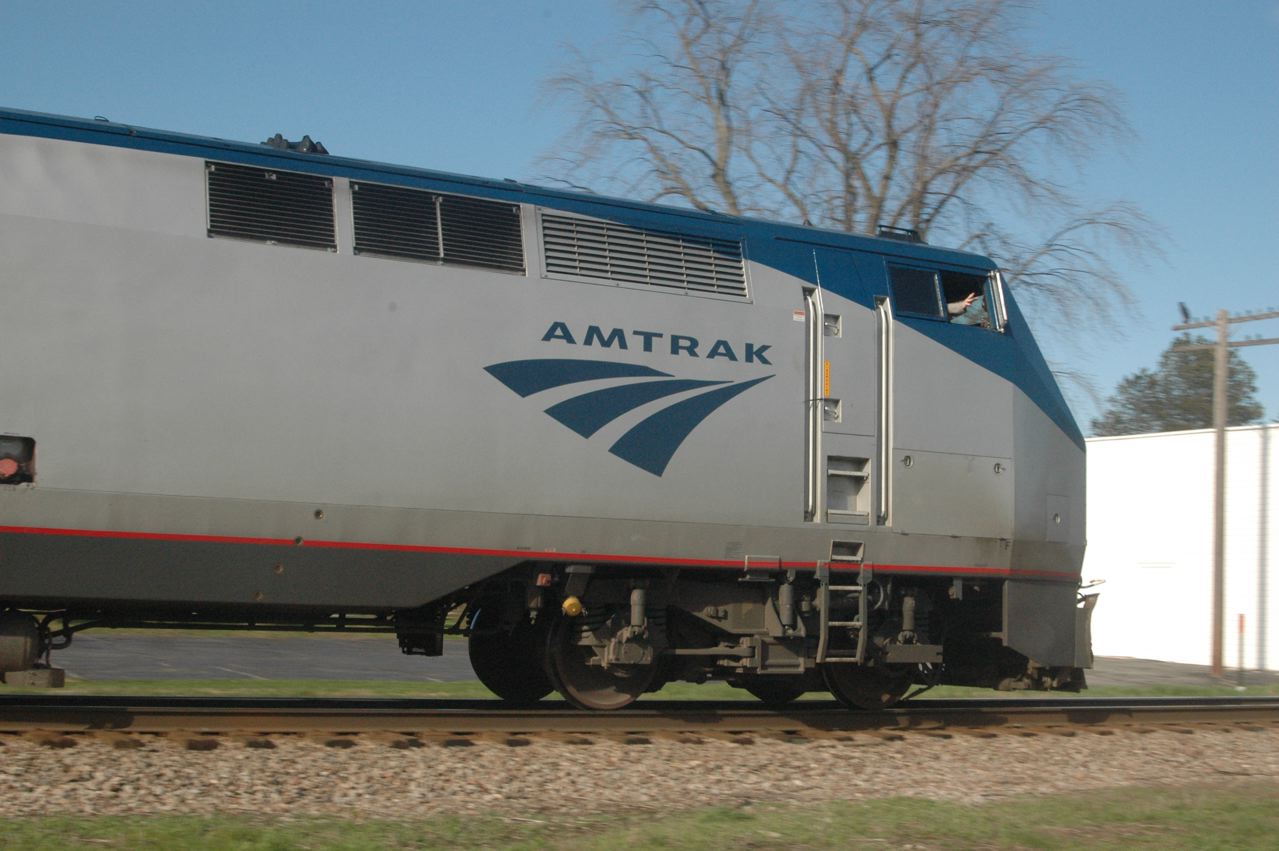 CN #198 finally pulls out of the siding after #8 has cleared the diamond, 1748 hours; he had 128 wells.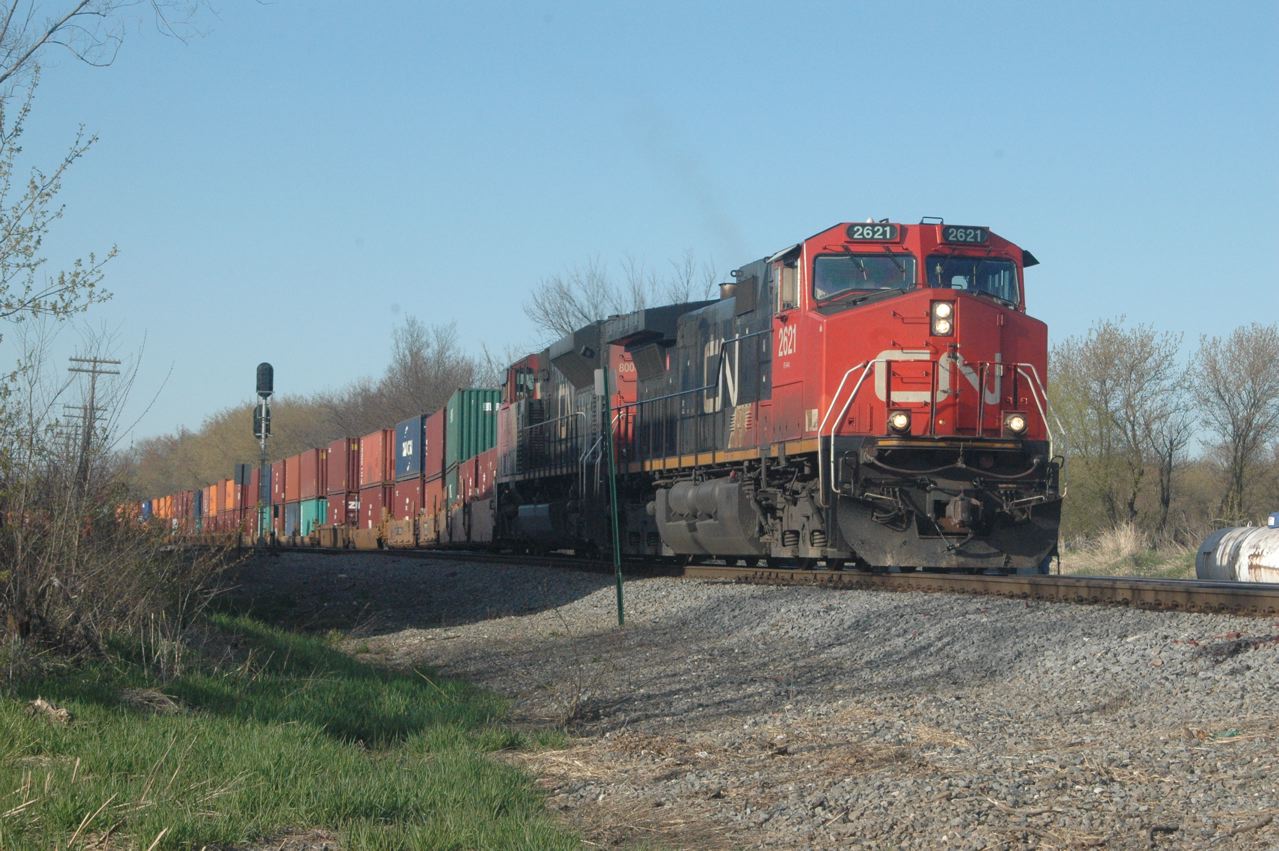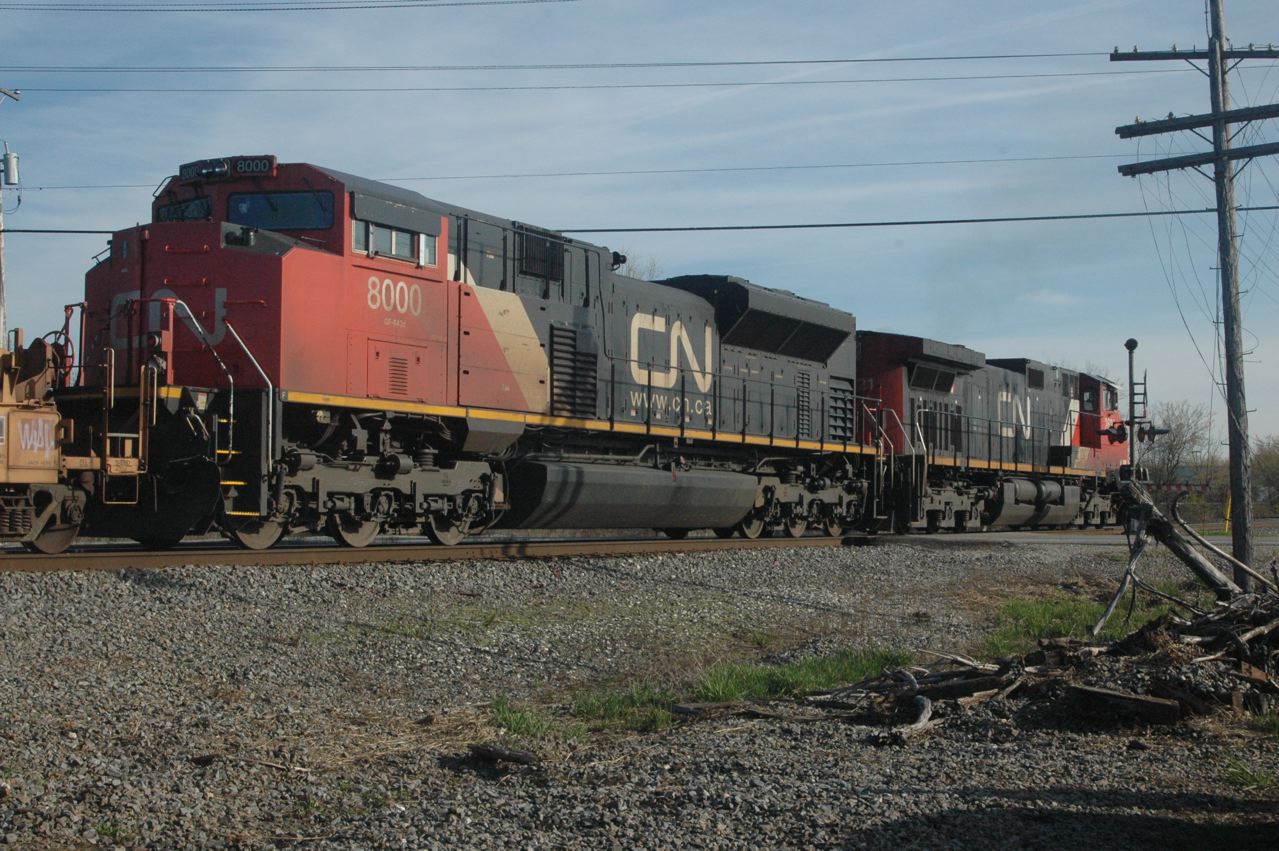 We're still at Green Road as CP #282 crosses eastbound at 1805 hours with NS 6727 and ex-BN 7921 now in the leaser fleet.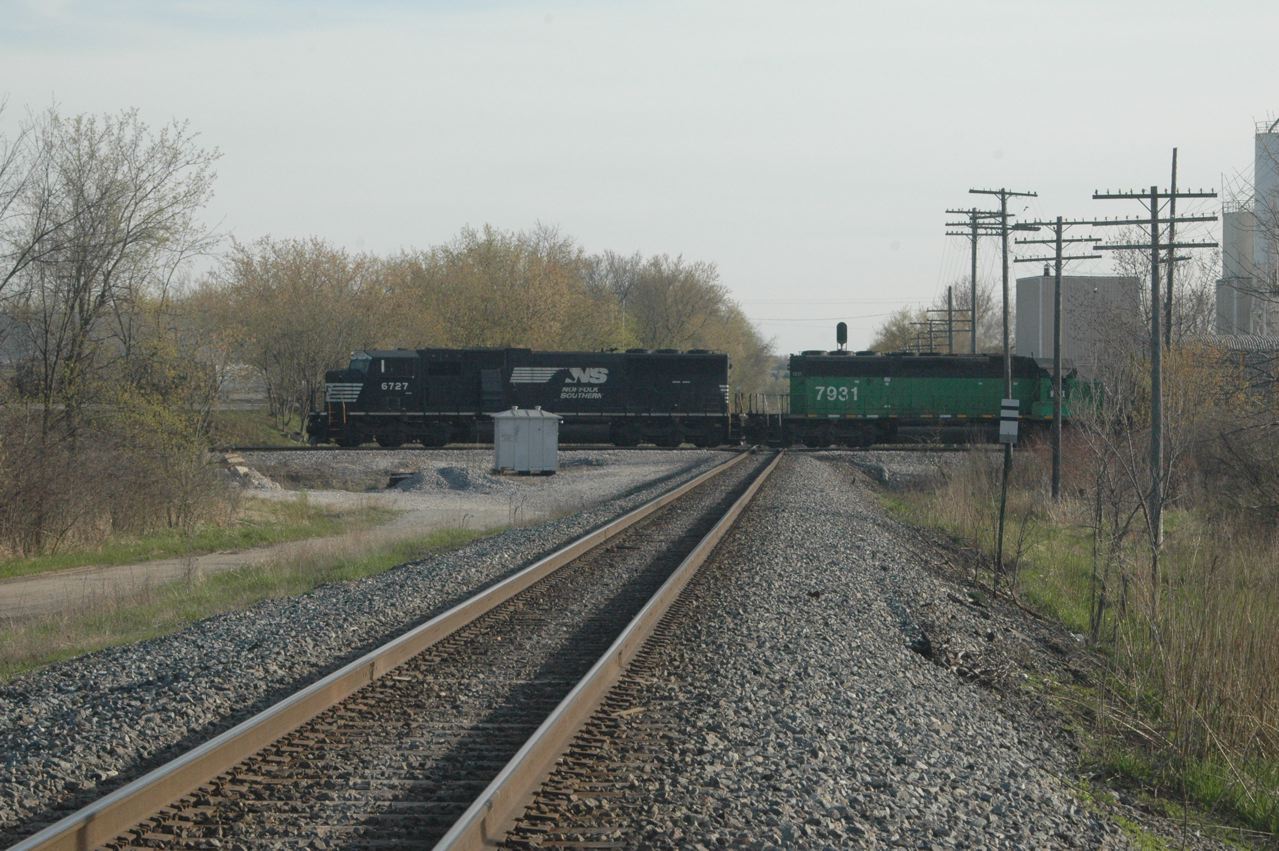 CN #347 crosses Green Road at 1830 northbound behind 2418/2448 with 123 cars, the last 33 of them empty center-beam flats.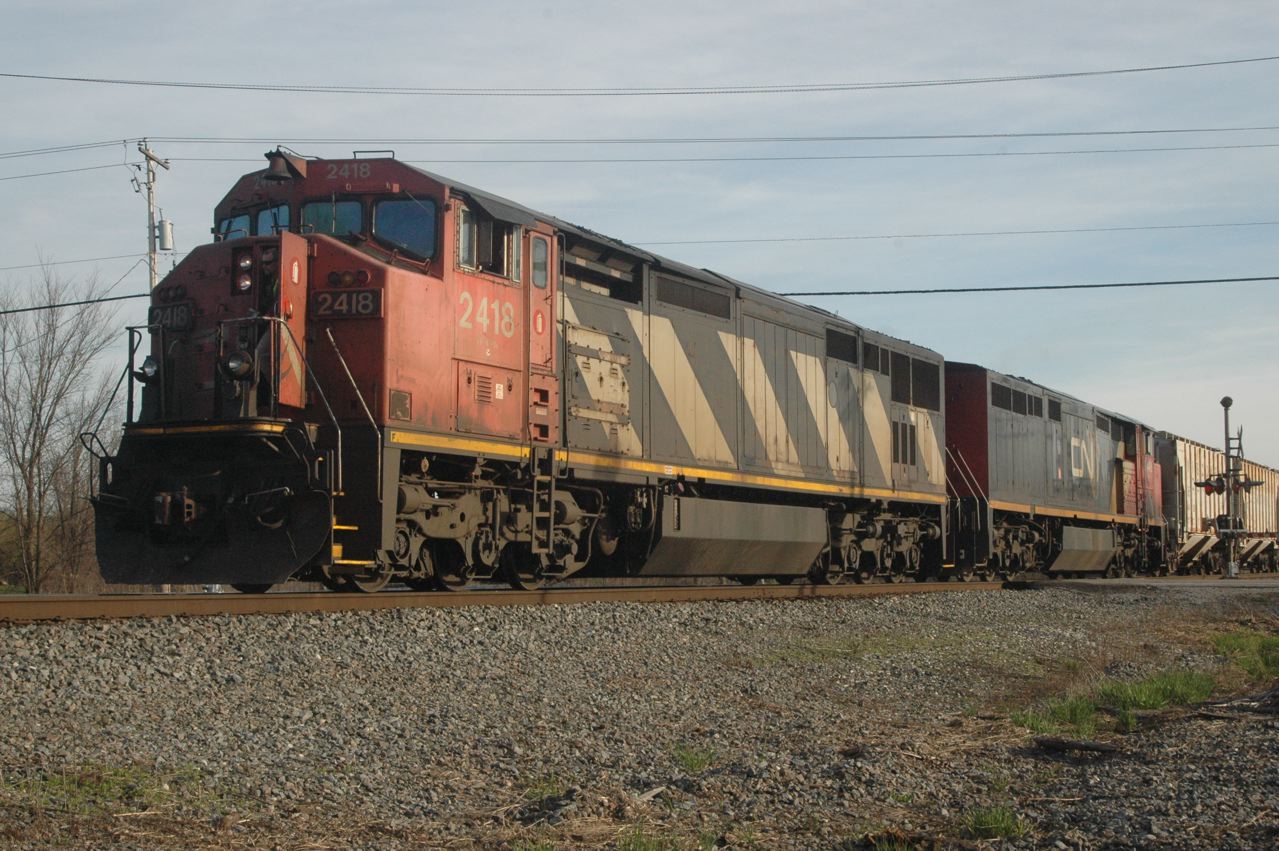 We have delayed going home for supper for a train that will follow #347 north. The train visible is #346, waiting for both behind 8814 with 2 trailing units; he arrived at 1820 hours, but we would not wait for him.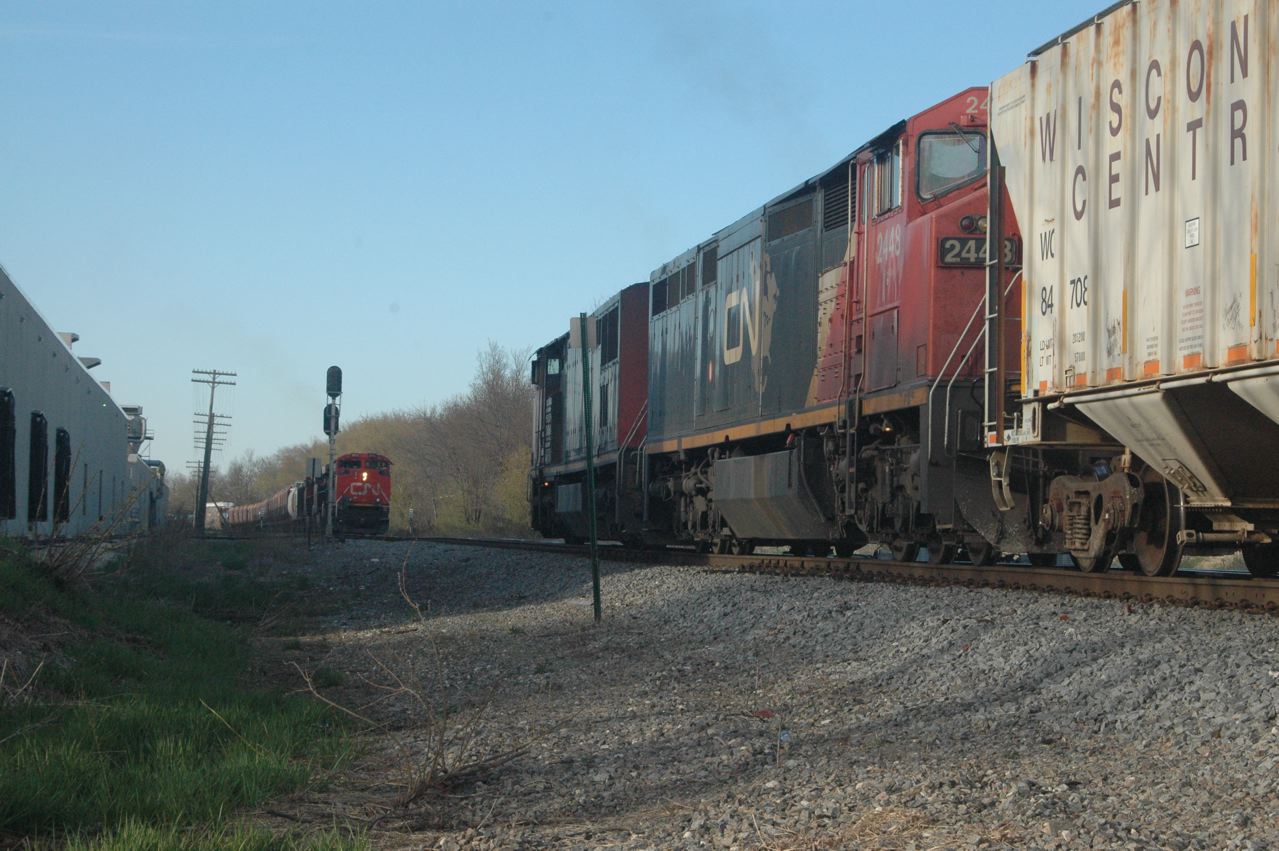 The unusual train we waited around for is a coke train that CN picked up in downtown Milwaukee and took north to Green Bay. CN still has rights into the city on CP, tho it uses them only for moves such as this, which are the only trains to use the Duplainville connection these days. The train has 2638/2138 as power, entered the connection after waiting for the previously pictured CN freights to go thru, at 1845 hours, cleared Green Road at 1841, and then we went home.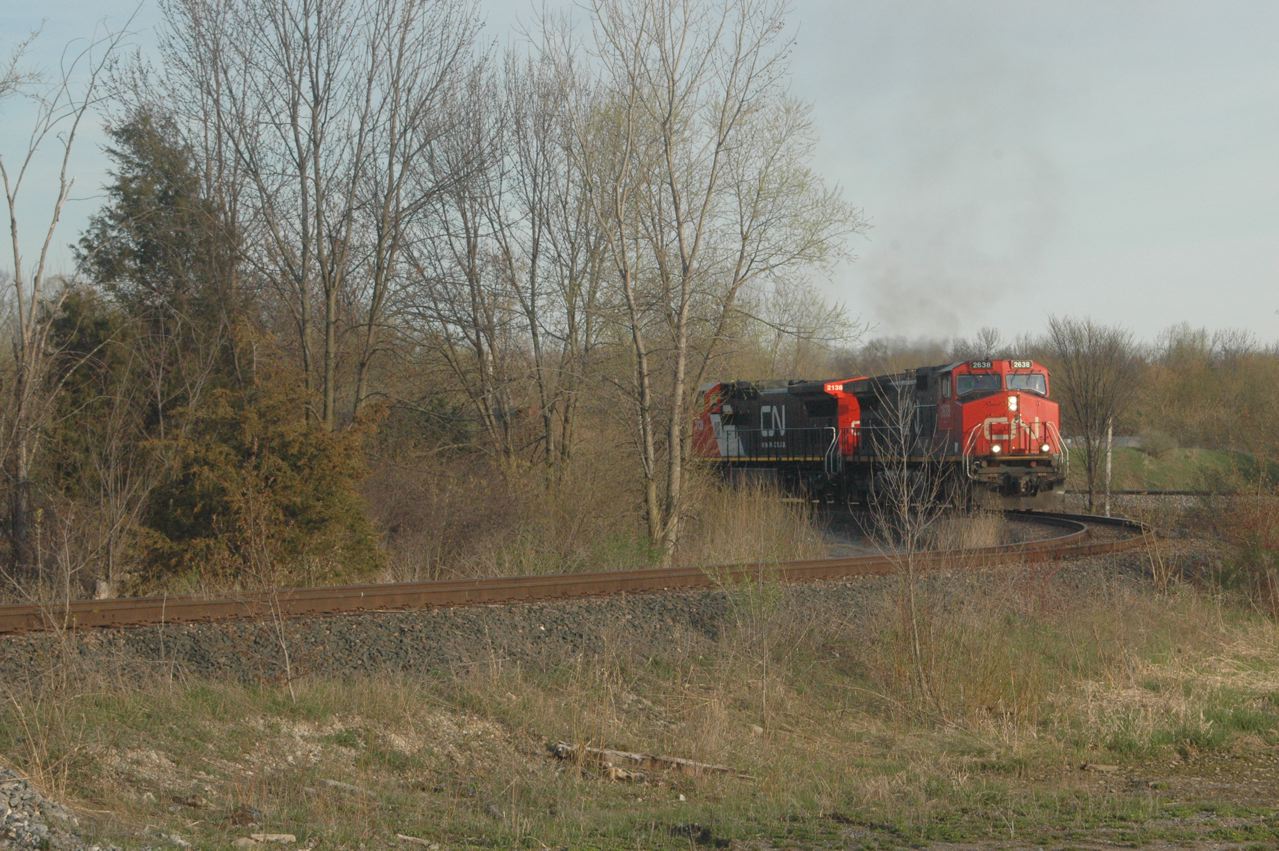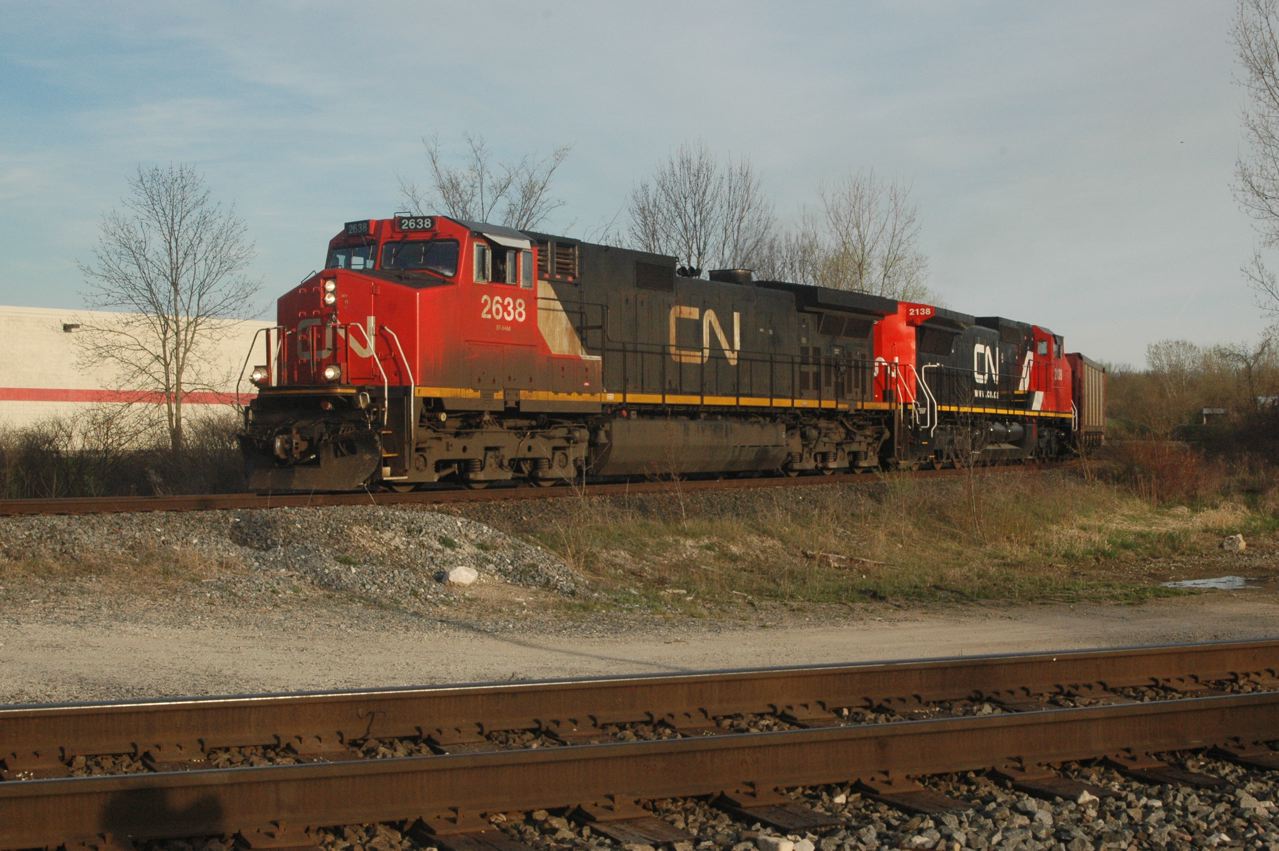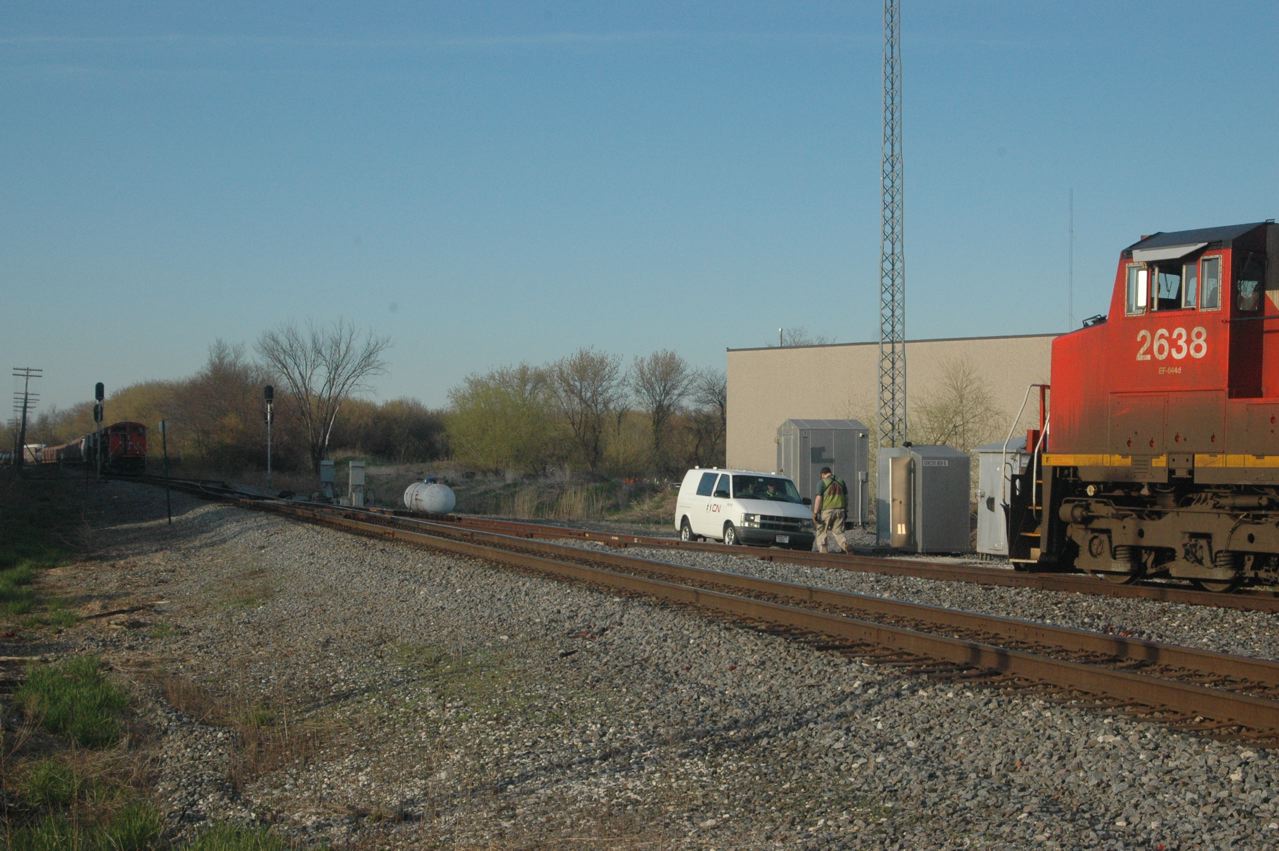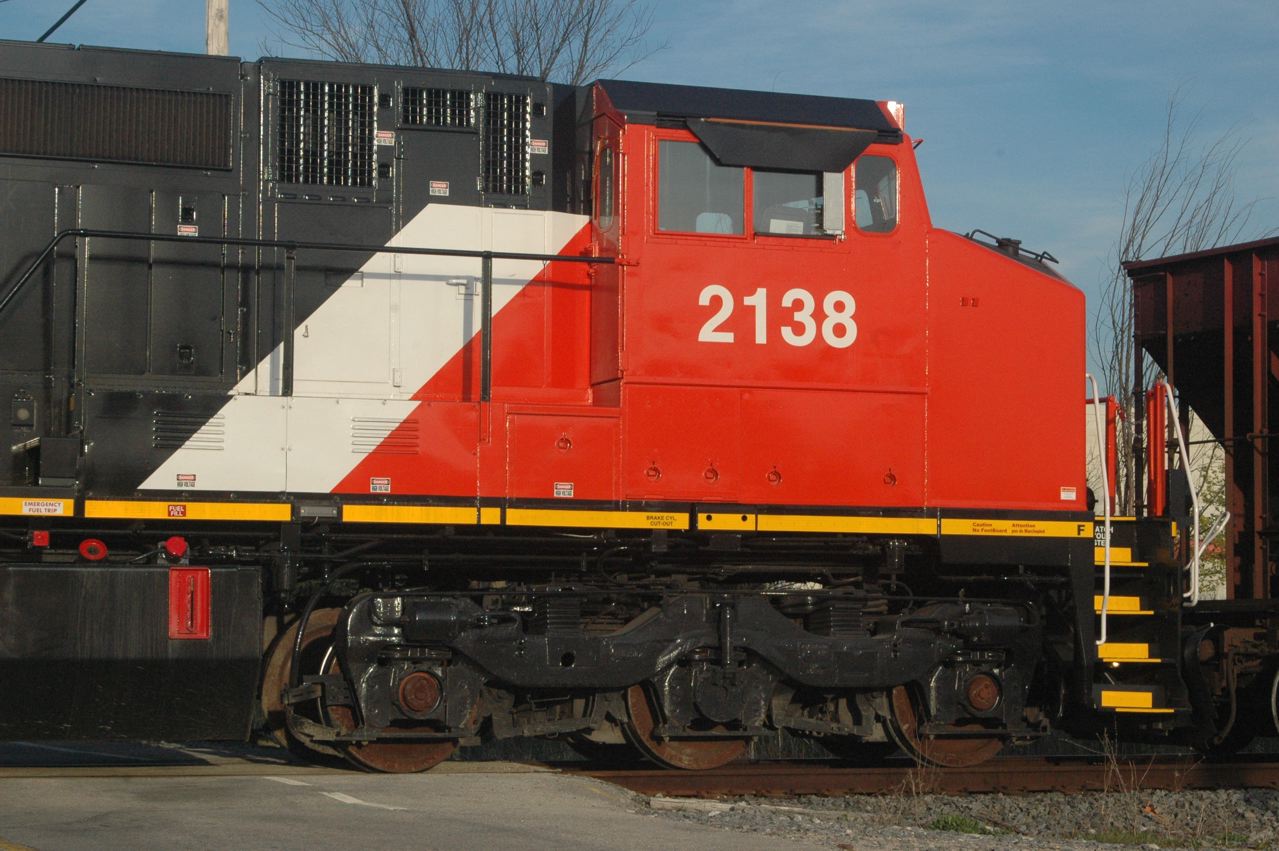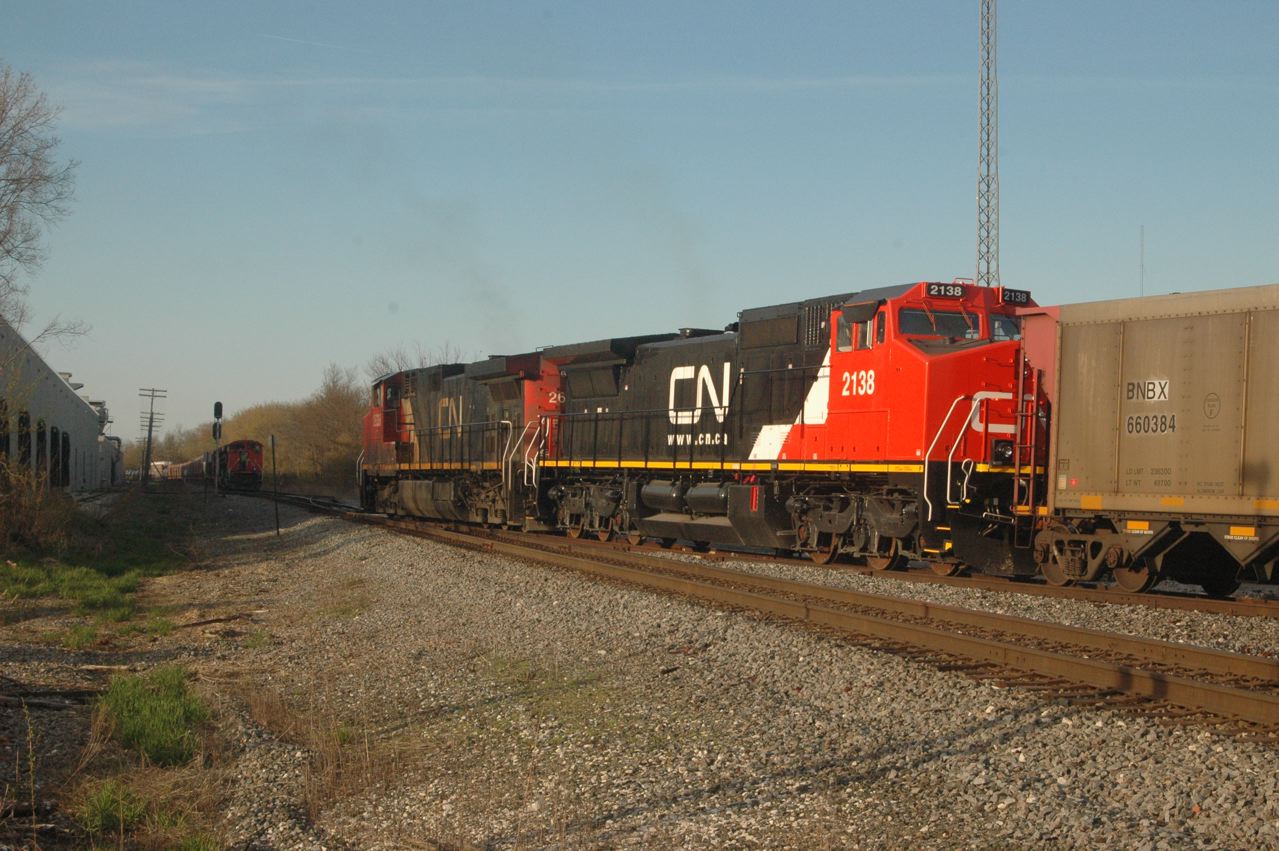 The 2138 is one of the ex-BNSF (and Santa Fe) 800-series that CN bought.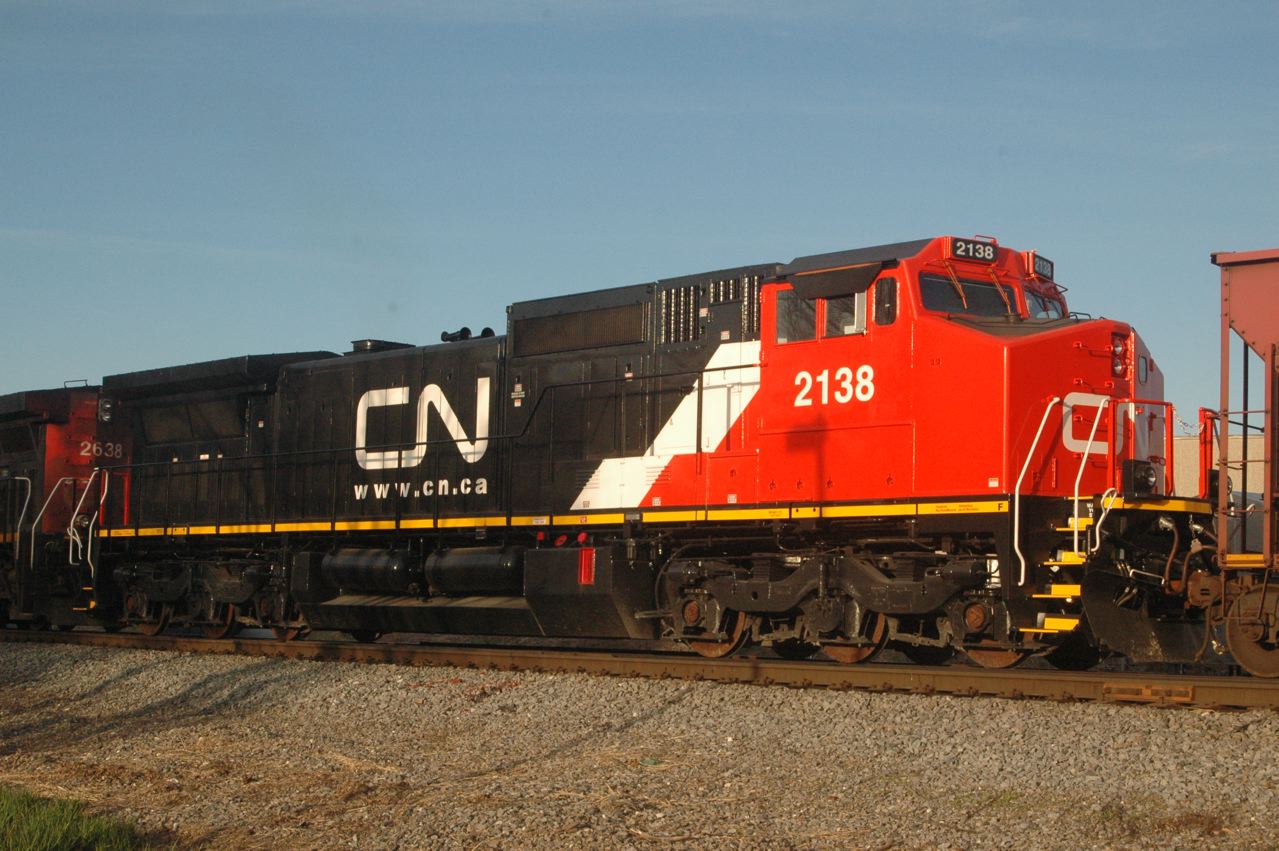 This page was designed and is maintained by Mike Condren. If you have materials
that you would like to contribute, contact me at mcondren@cbu.edu