Good Days around Duplainville -- 2
Oct. 8, 2010
Photos by Dave Ingles
A week later, on Friday Oct. 8, we had another good day around Duplainville, topping Sept. 30 with 17 trains, but encompassing more of the day, about 7 and a half hours. First up was CP #198, the stack train, 9569 only, at 9:45 a.m. The fall color had improved; we had about a "B+" type year for color, no real frost, though.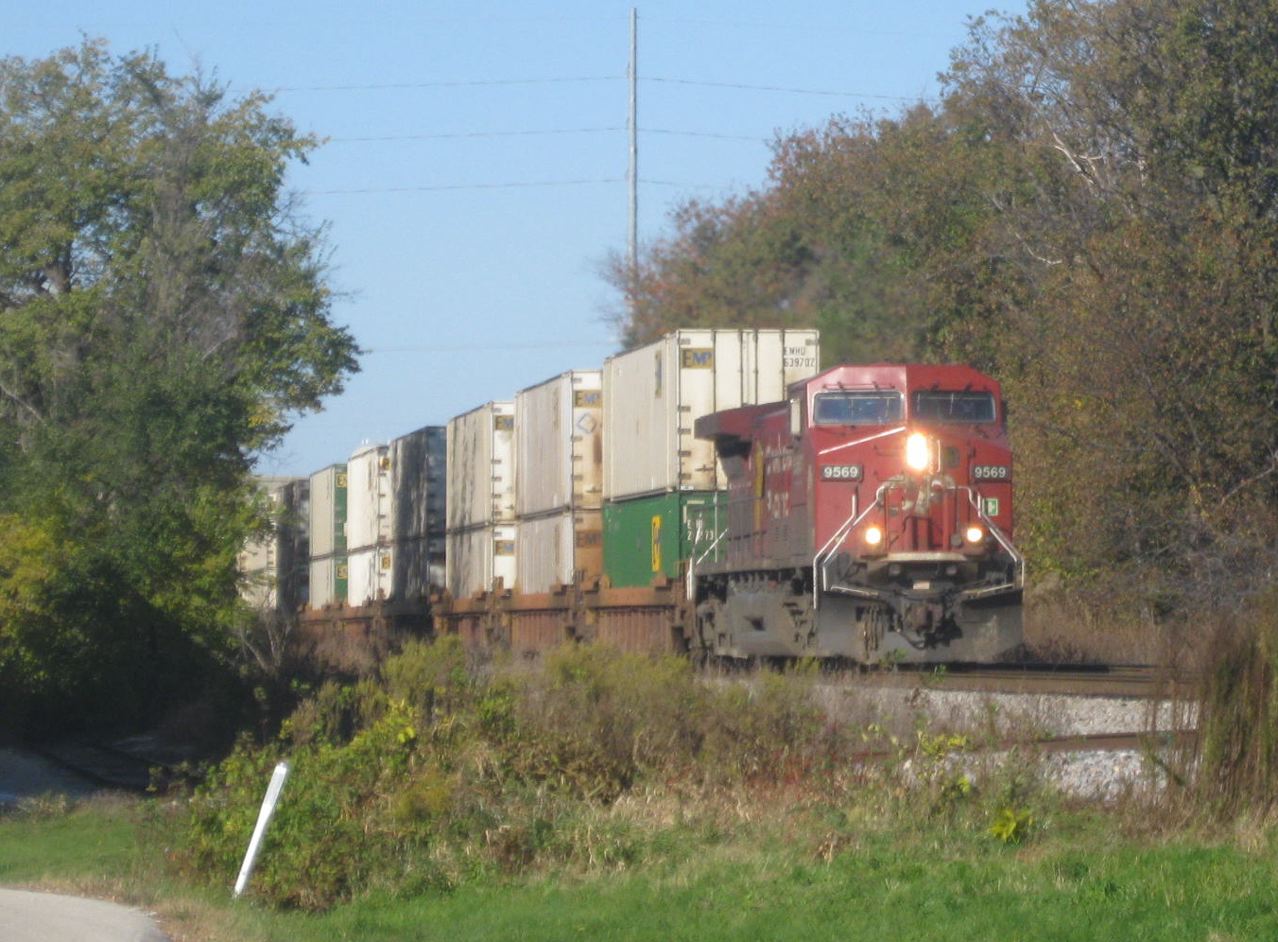 Just as #198 went by, local G67, the patrol from Milwaukee to Watertown, went past with Soo GP38 4434 and 4 cars, 9:46.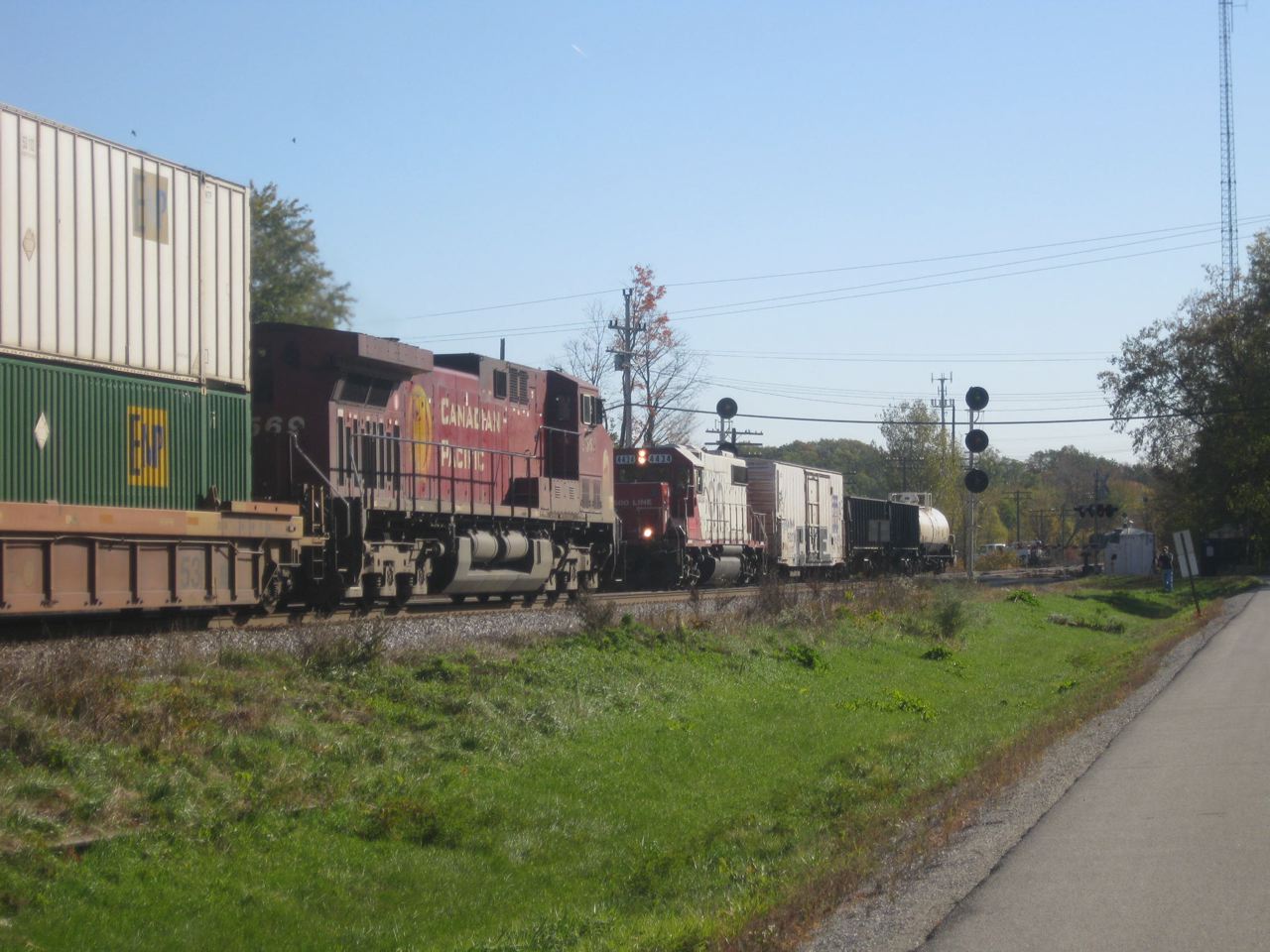 Next was CN #342, 8897/5615, 121 cars, 9:50, which had been held at the home signal. The track in the foreground, the connection to CP, is mostly unused now, and looks it.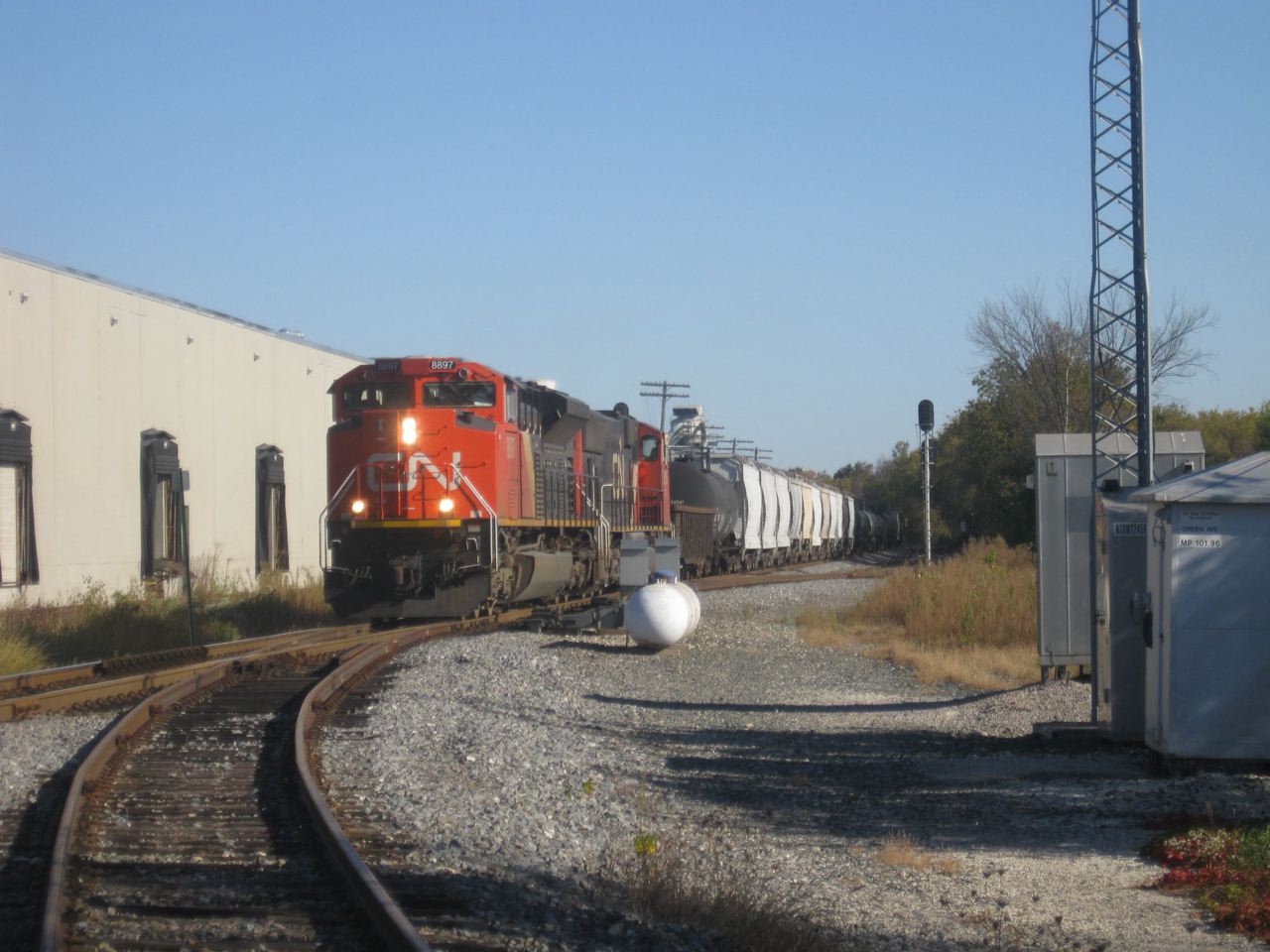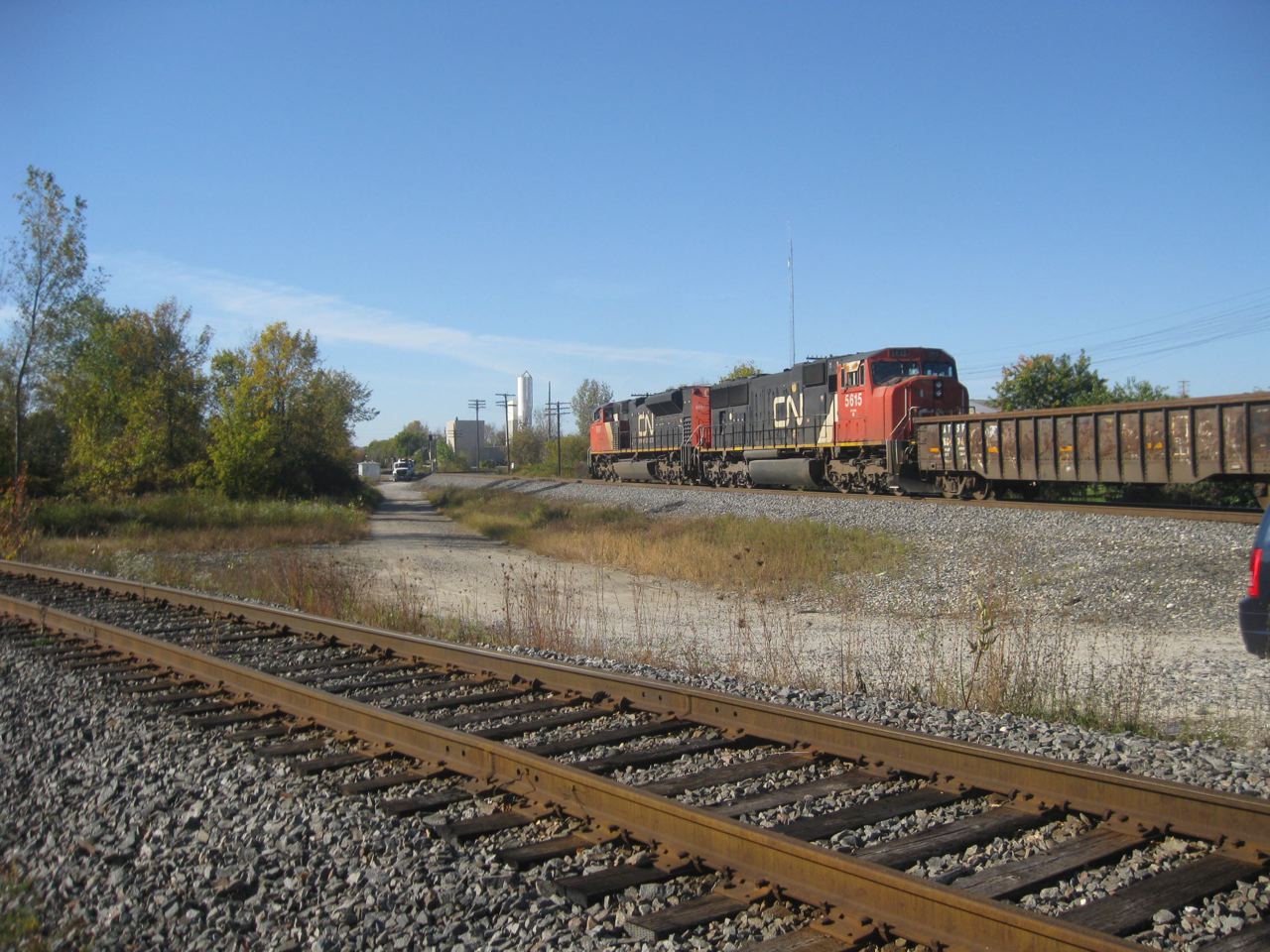 A CP maintainer or two were at the diamond.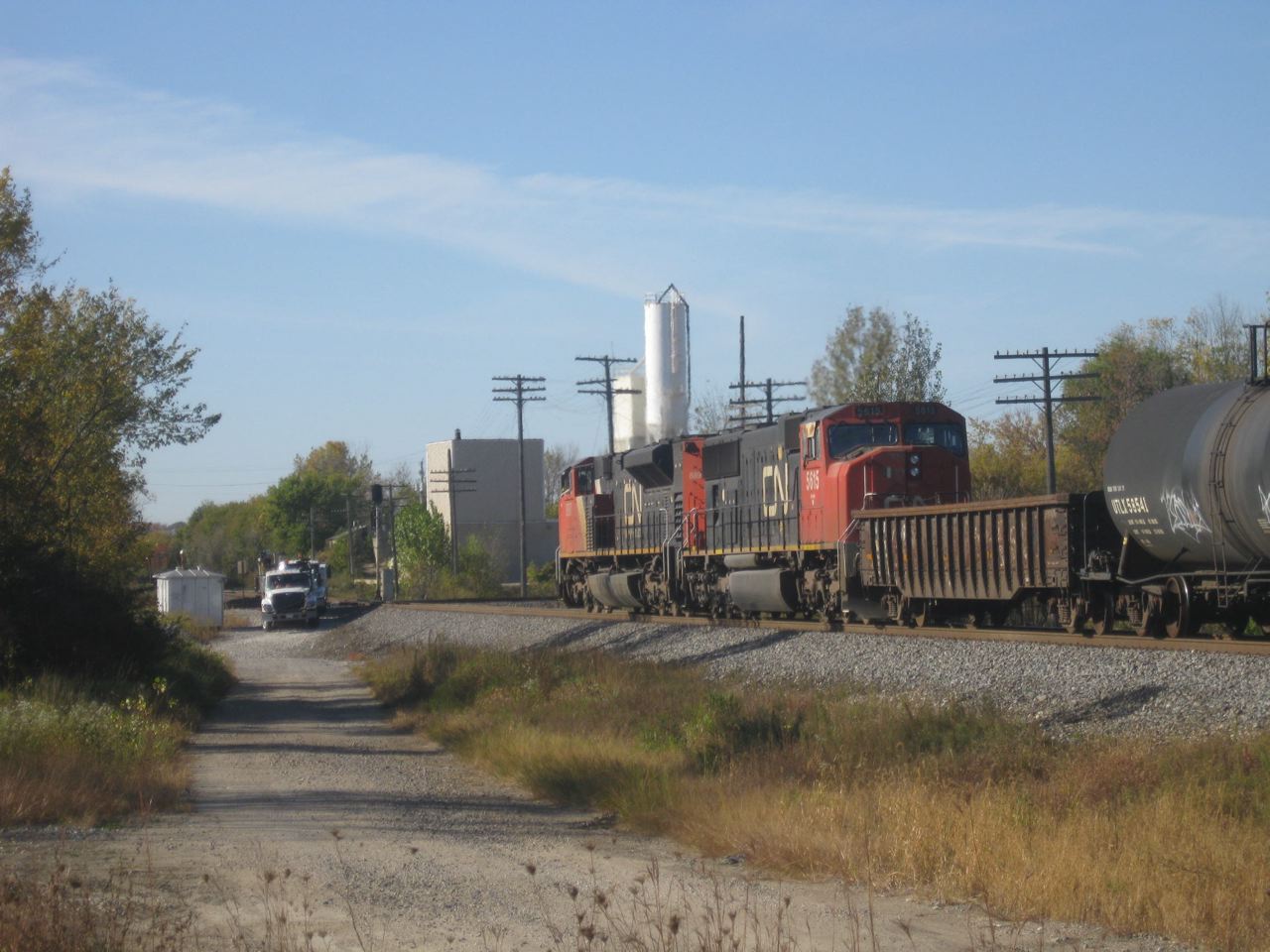 Two Fallen Flag favorites on one car.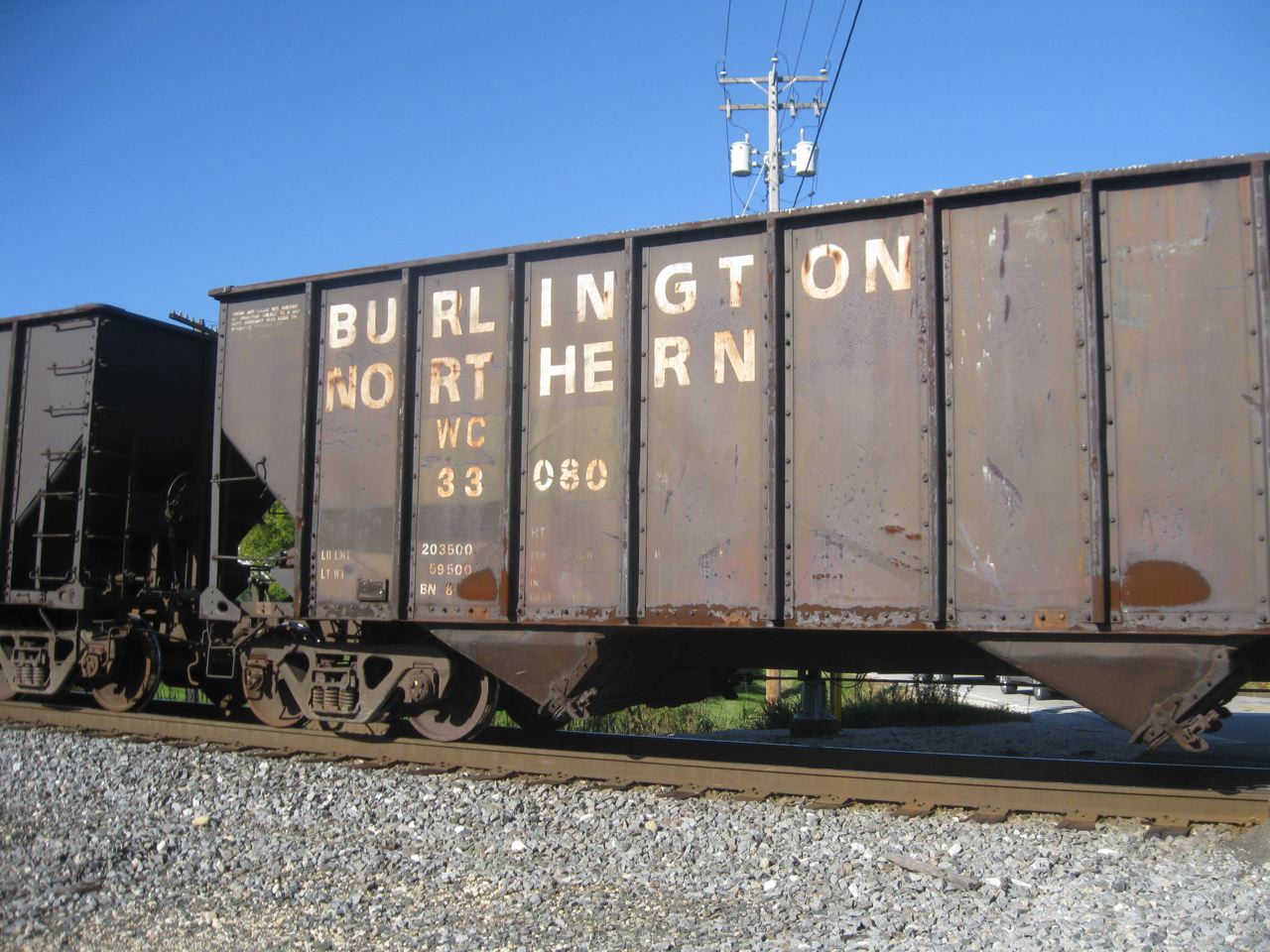 Soon CP #642, an ethanol load train, showed up, 8856/8810, 81 cars, at 10:03.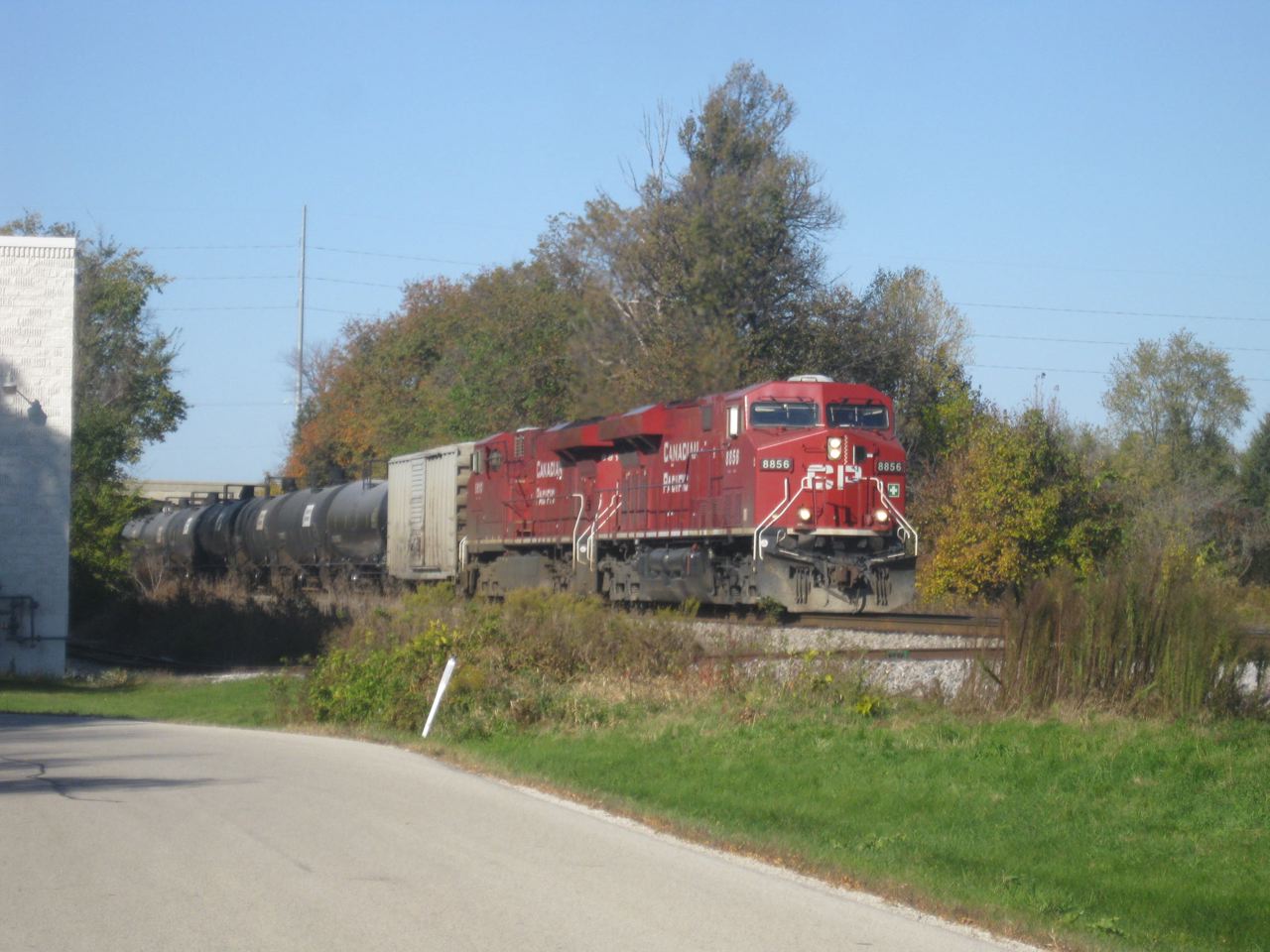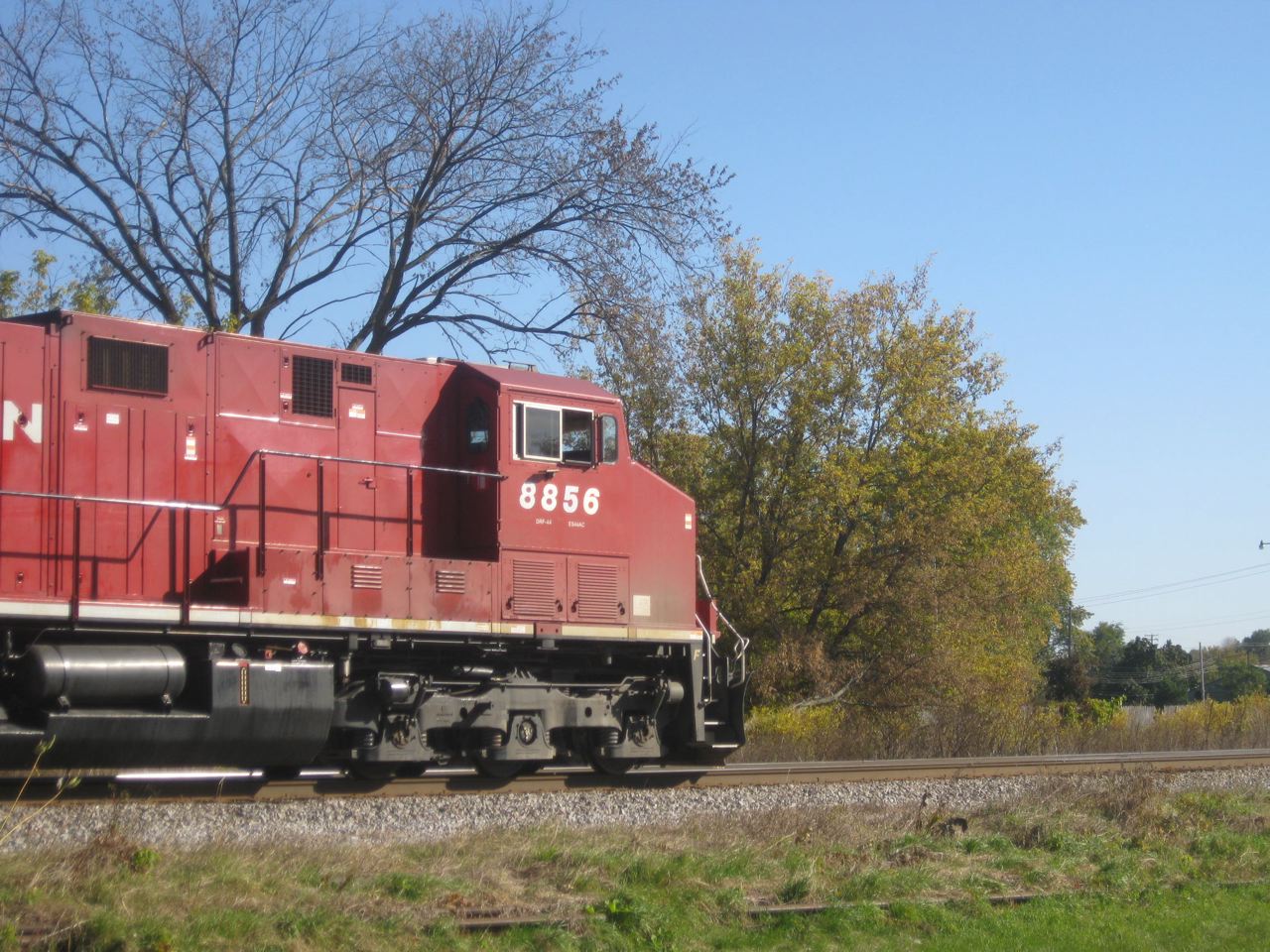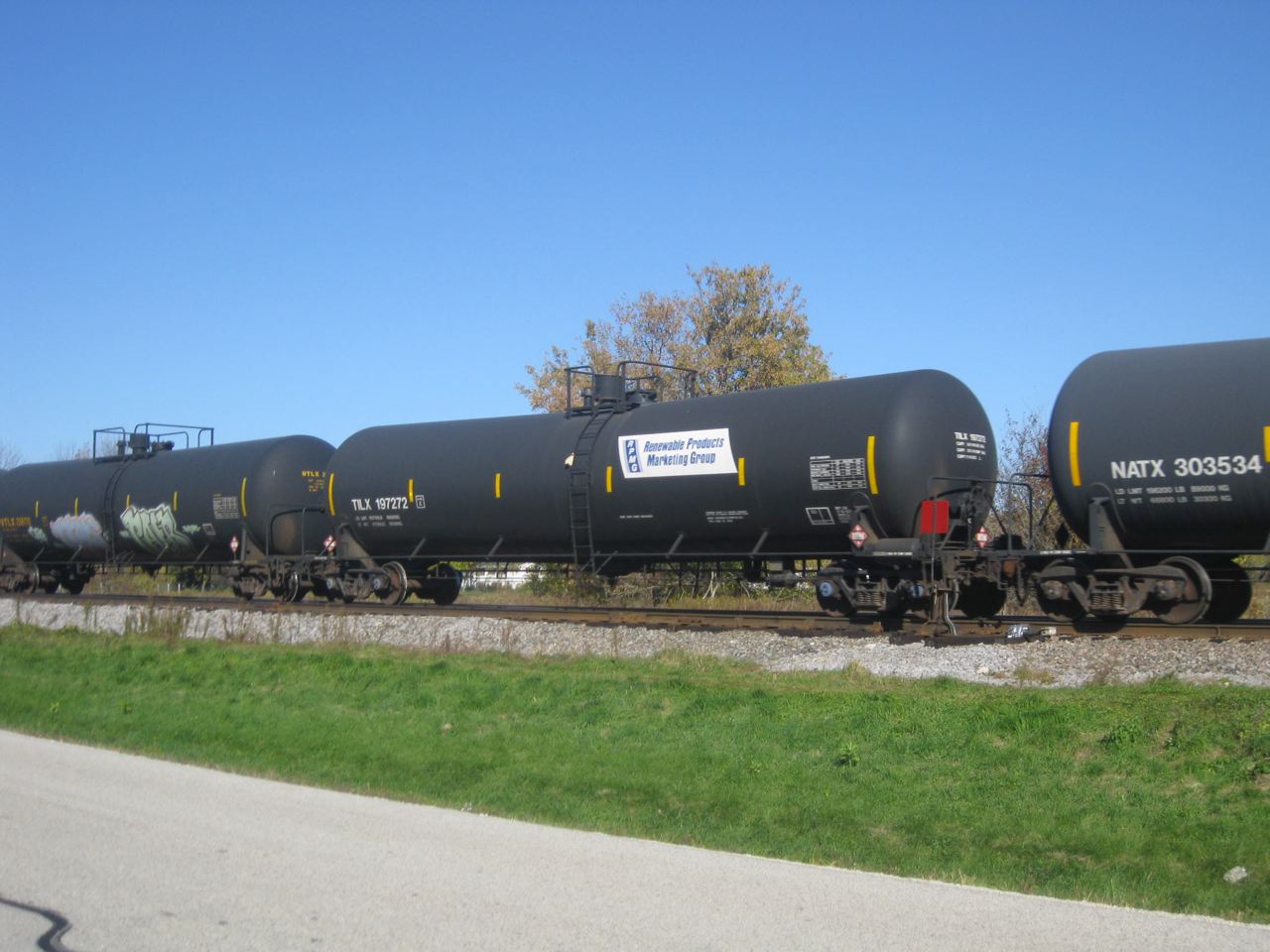 Anything for some fall color!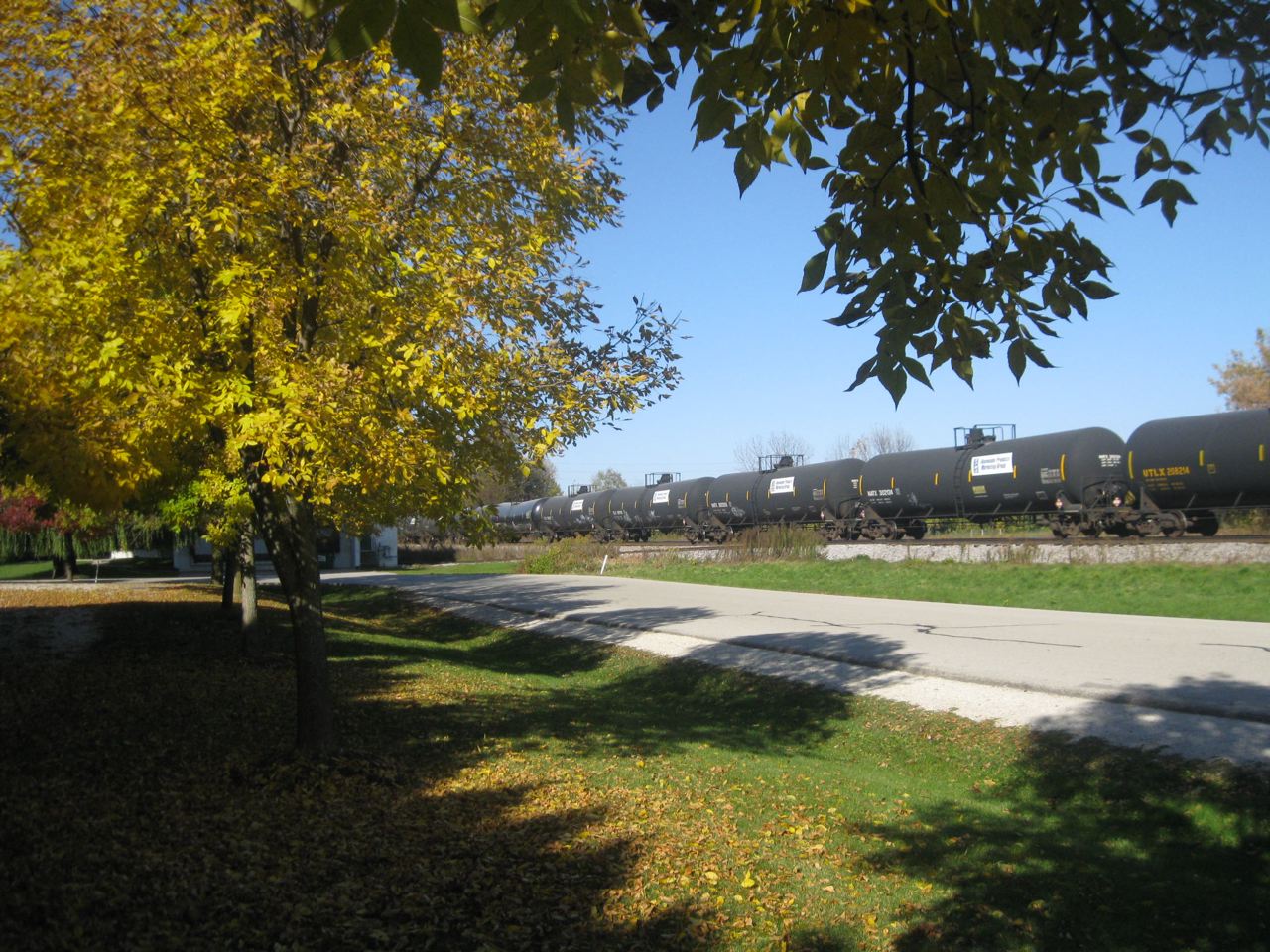 Stacker CP 2/182 followed, 8885 only with also 81 cars, at 10:12.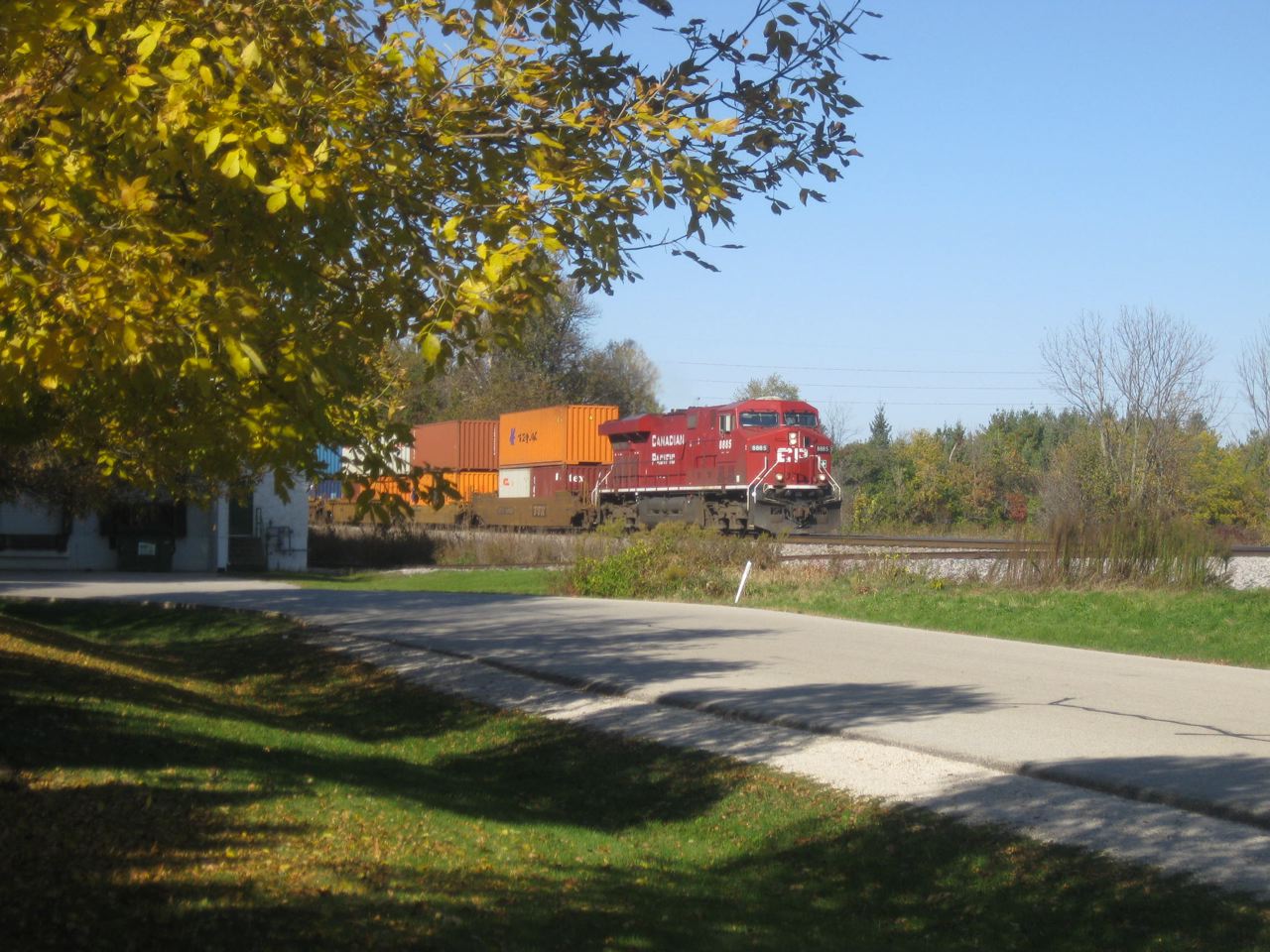 On a pretty afternoon, this shot would be blocked by a bunch of railfan vehciles; this morning, I'm here alone.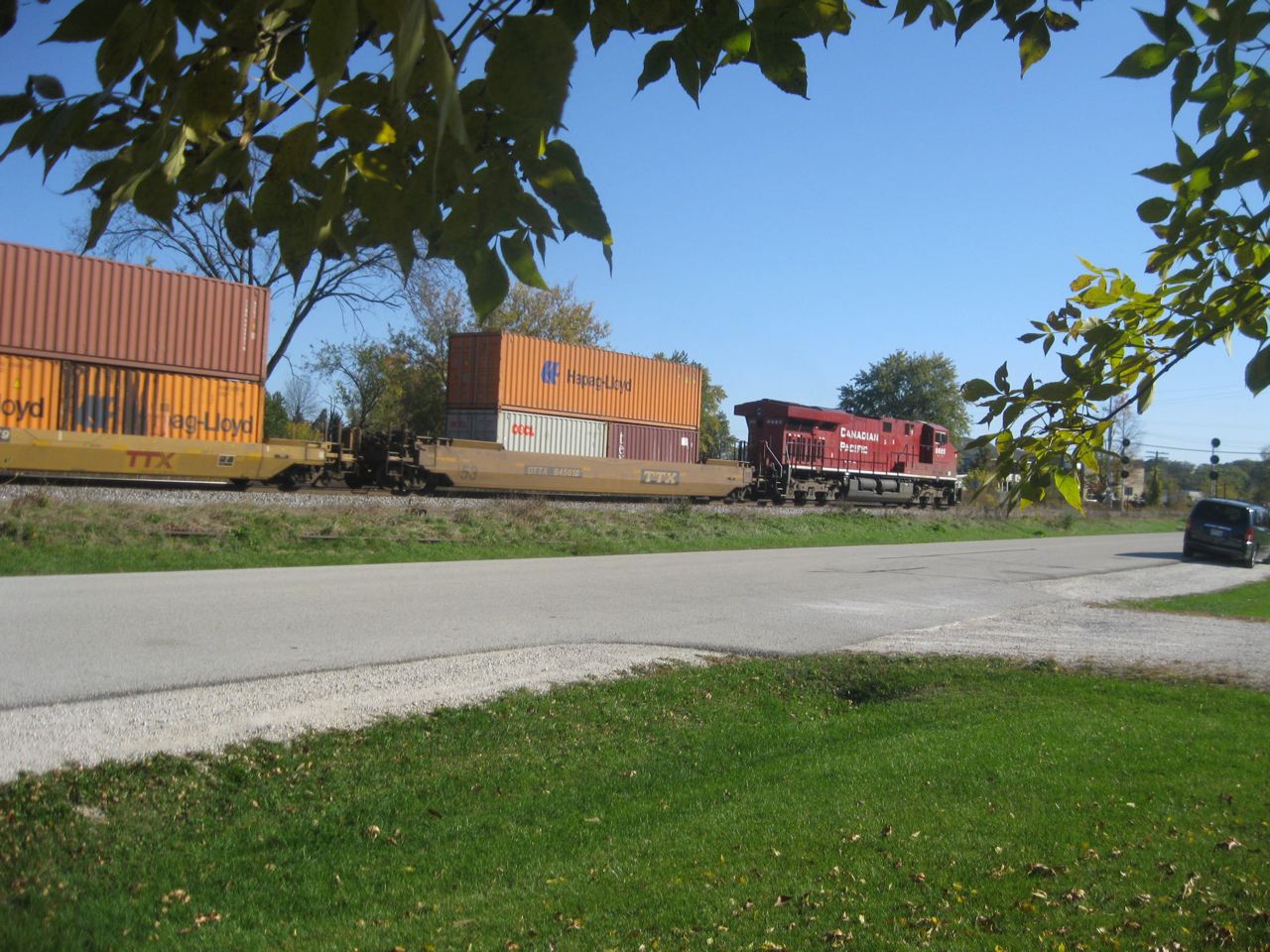 CN #336 soon hit the 108 detector up at Sussex, and showed up at 10:37 with 5783/BC 4622 and 93 cars.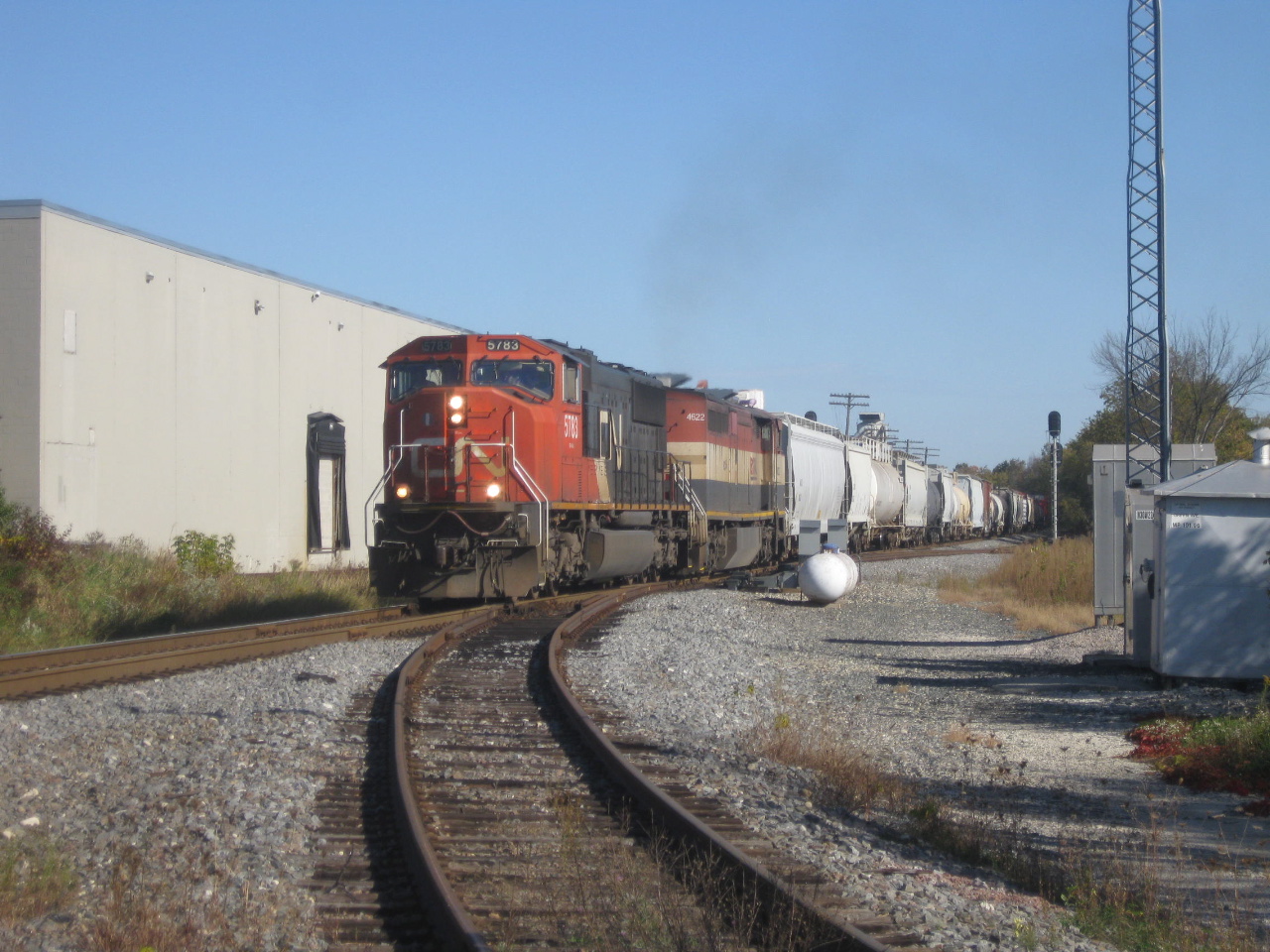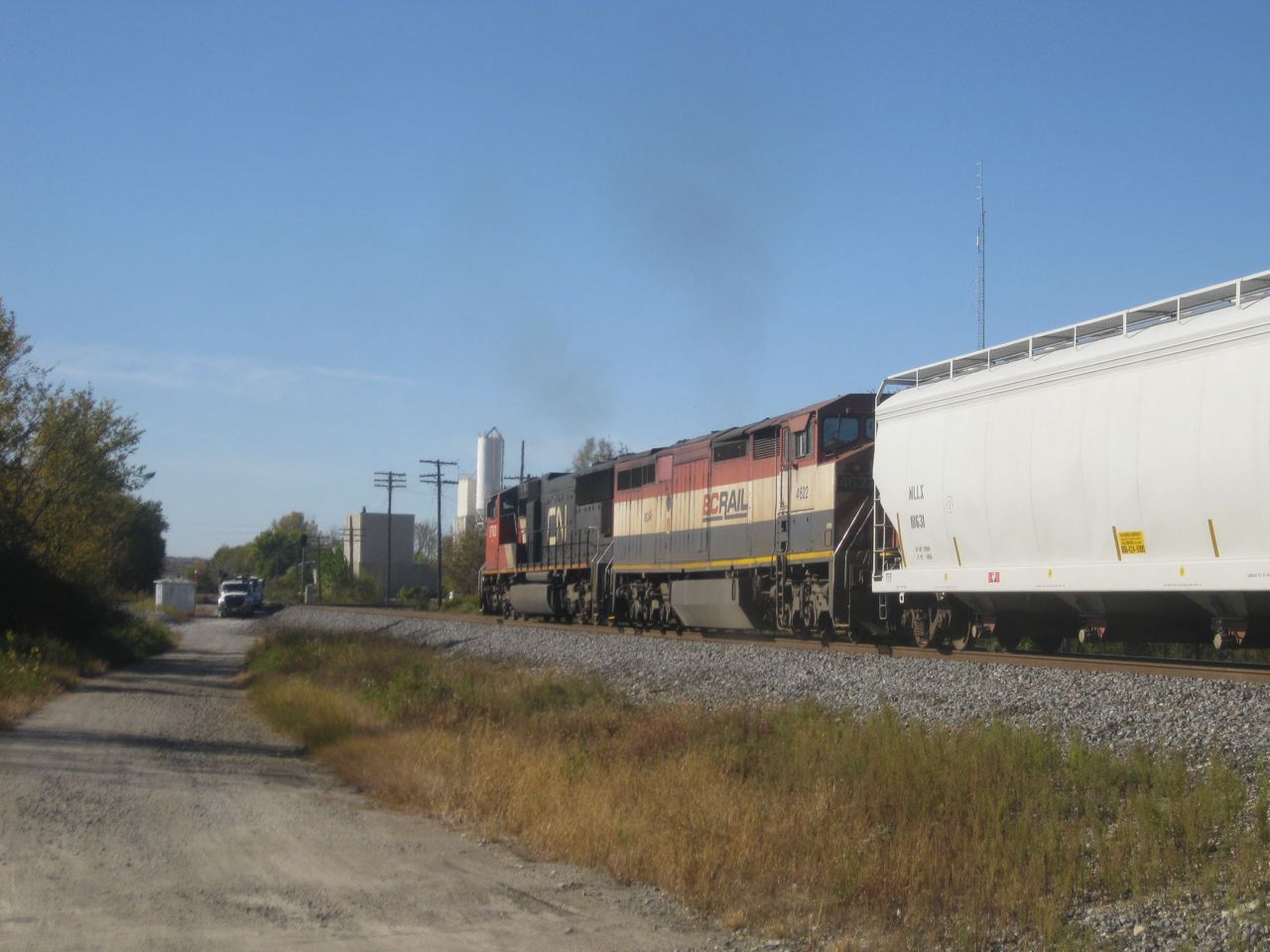 All would be quiet for a while, and since CP #283, which I'd missed at Dupy being up on the CN, had gotten nailed by the 108 Lakeside detector, I thought I'd get out west to get him and also perhaps a decent shot of local G67, which went up behind #283 to assist the crew in checking their big train. I got into a nice spot in western Oconomowoc for both trains, #283 at 11:00, with 109 cars, and the local 15 minutes behind him. I took only slides. With nothing cooking, I went into Waukesha to run some errands, and soon the CN lined up a northbound, here at East Avenue downtown, #335 with IC 2463/2701, the lead one an ex-Conrail blue GE leaser, 82 cars, at 12:21.
| | |
| --- | --- |
| An hour later, after I'd been home for lunch, CN local L504 then left the Waukesha siding south switch, for Burlington, with 25 cars at 1:42. | |
Afternoons usually heat up with action and this day was no exception. Here is CN #446 at MP 104 with NS 9034/IC 6202/CN 9677, the "consist of the day," at 2:01 p.m. with 158 cars.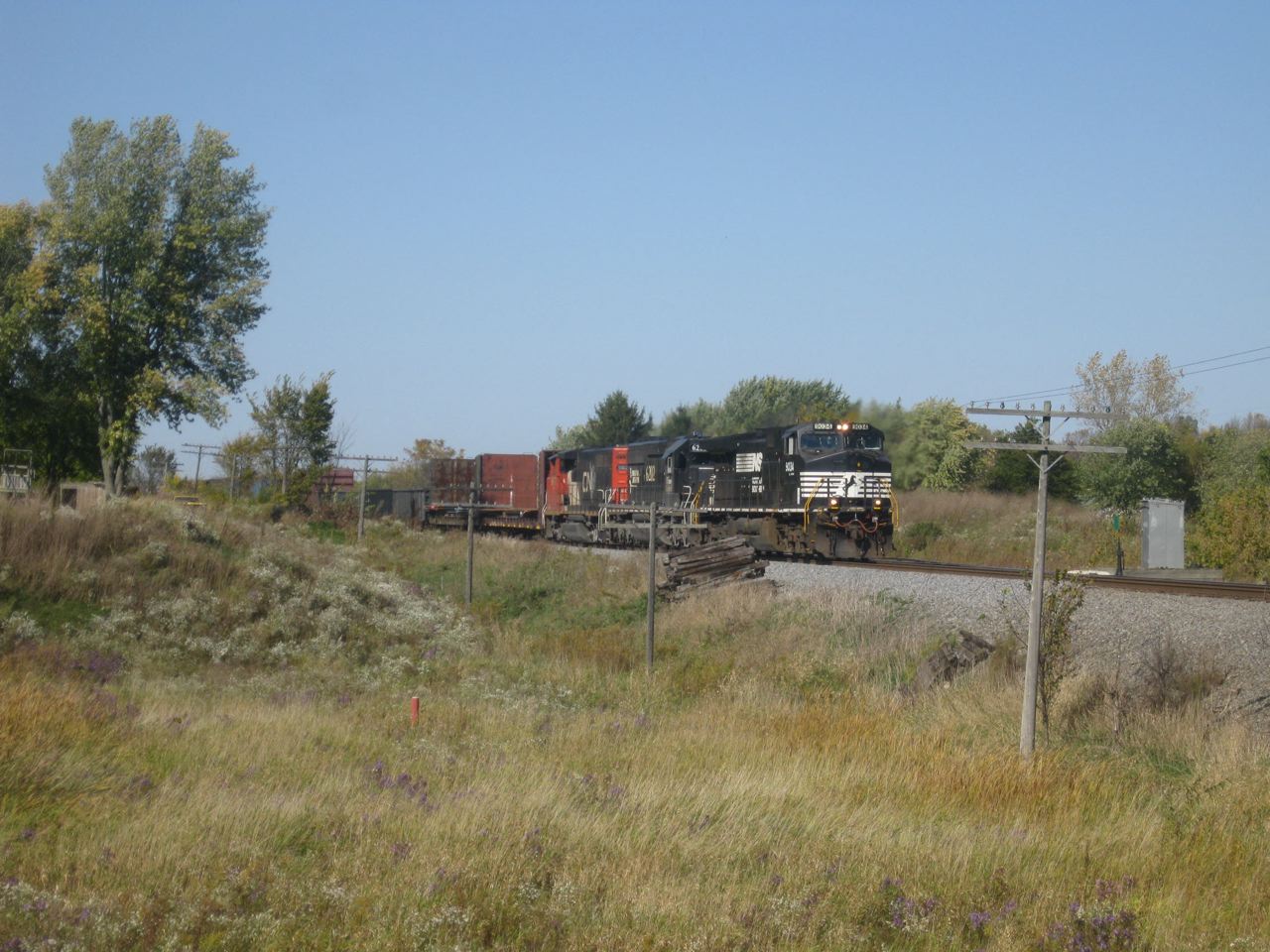 An hour later, it was CP #281, 8850 only, 84 cars, at 2:59.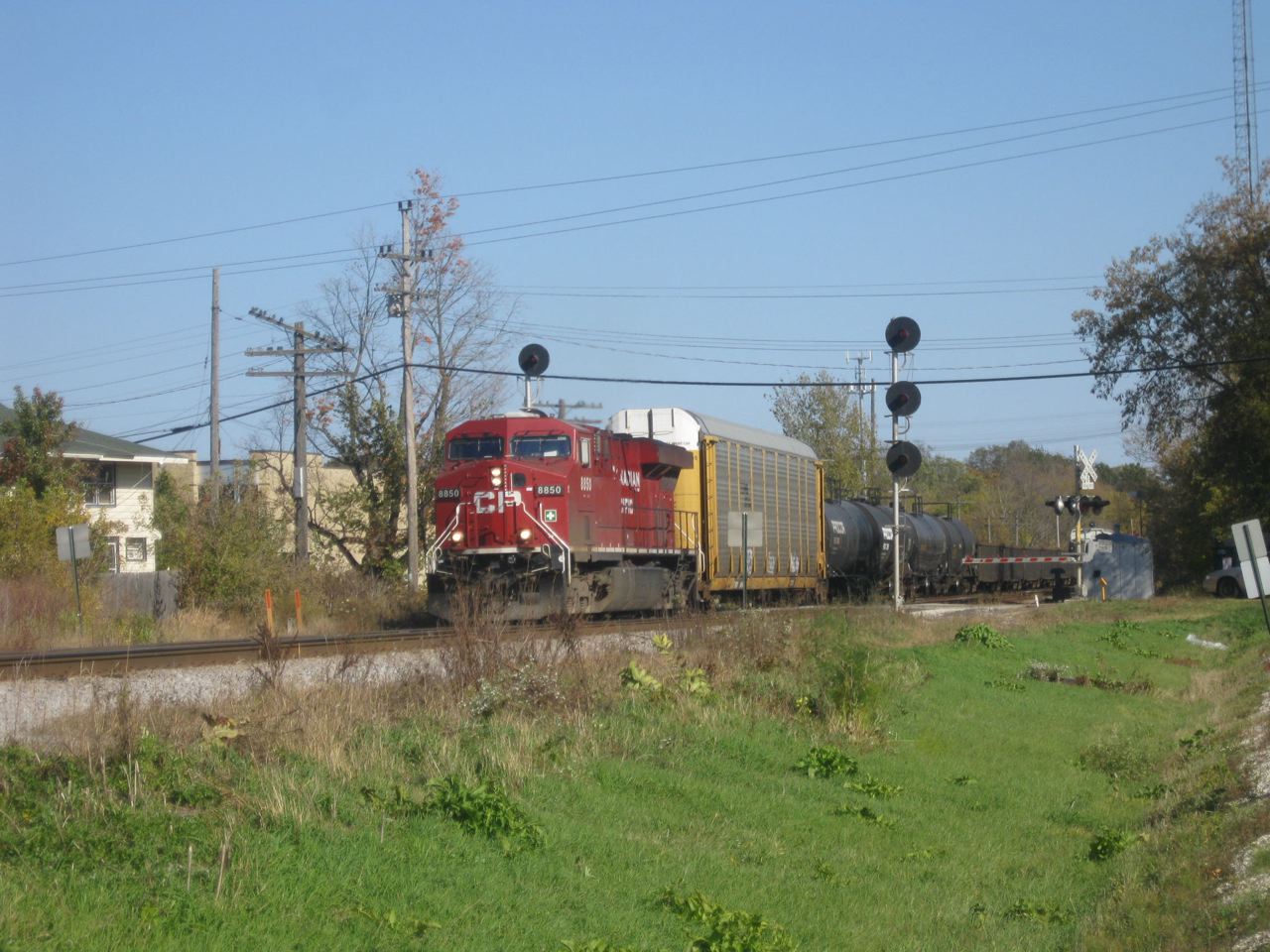 Off to the corporate office park in Pewaukee at MP 103 for a "scenic" shot of Amtrak #8, 9/133, 11 cars, 3:45, about 2 hours late. This pond usually has a "fountain" to add to the "scene."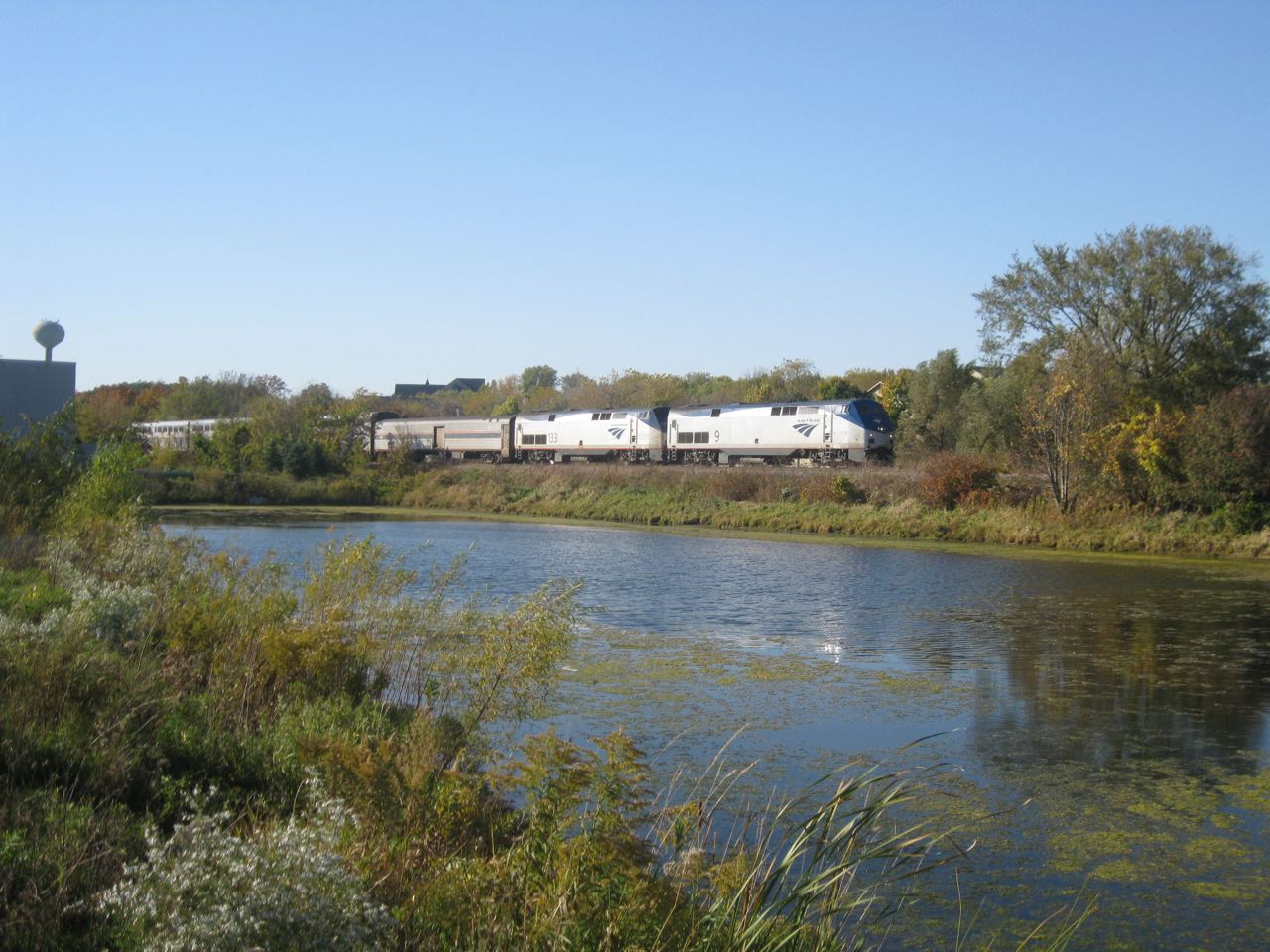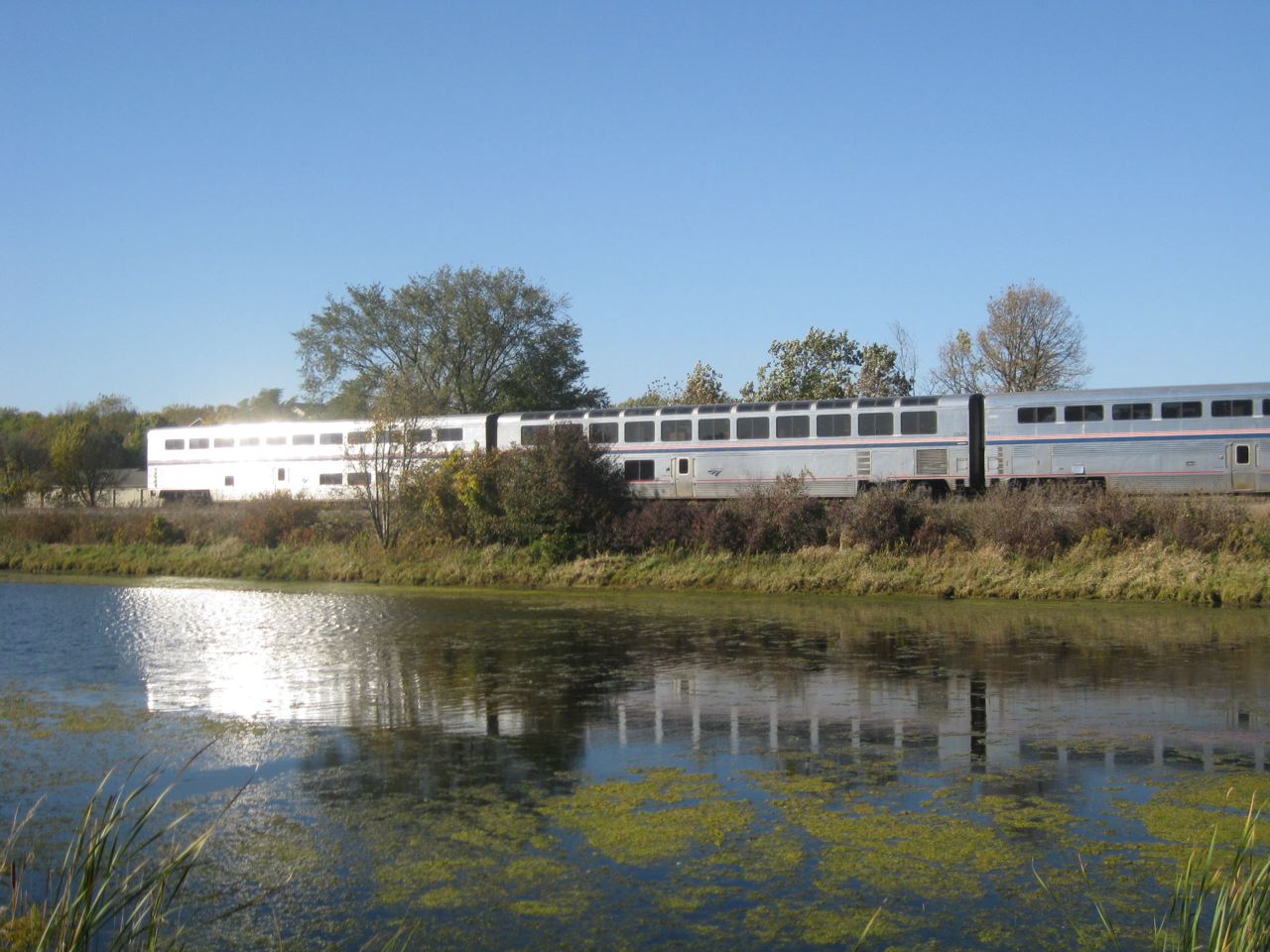 Almost another hour ensued before CN #347 showed up, 5639/2437, 4:39 at MP 103, beneath Capitol Drive.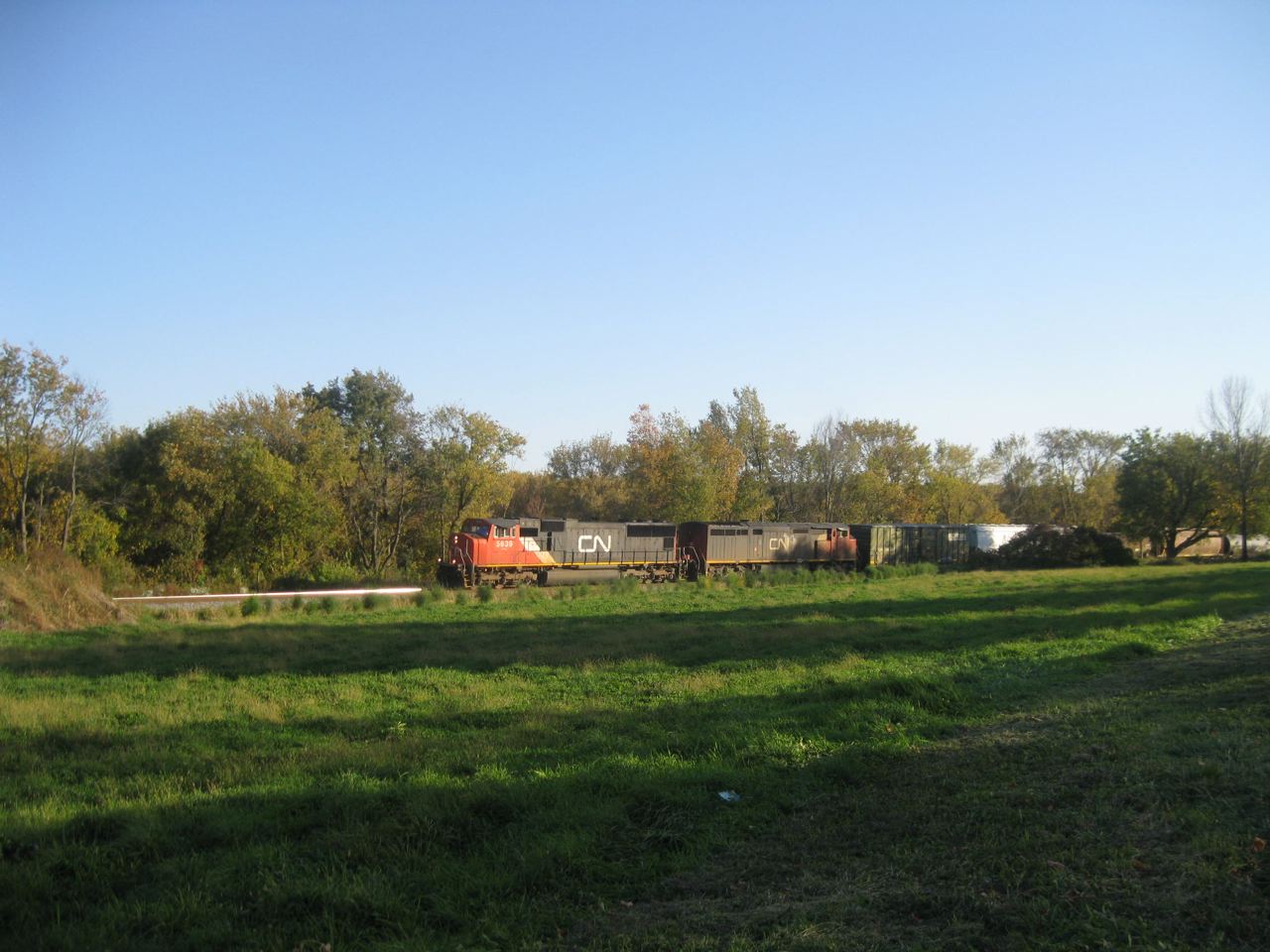 This is CP #282, not the "DM&E train," with DM&E 6370/IC&E 6410, 81 cars, 4:45, back at the diamond.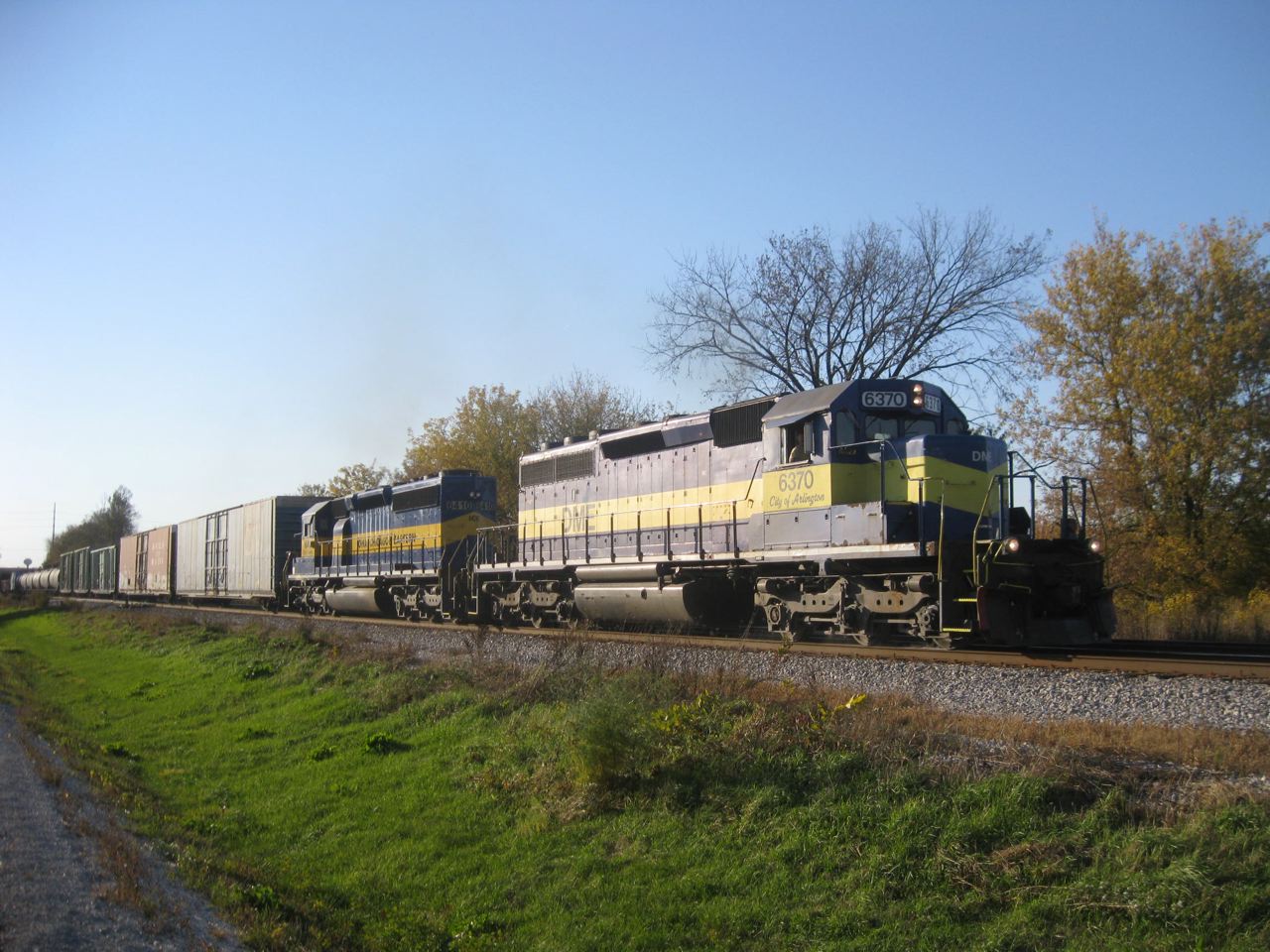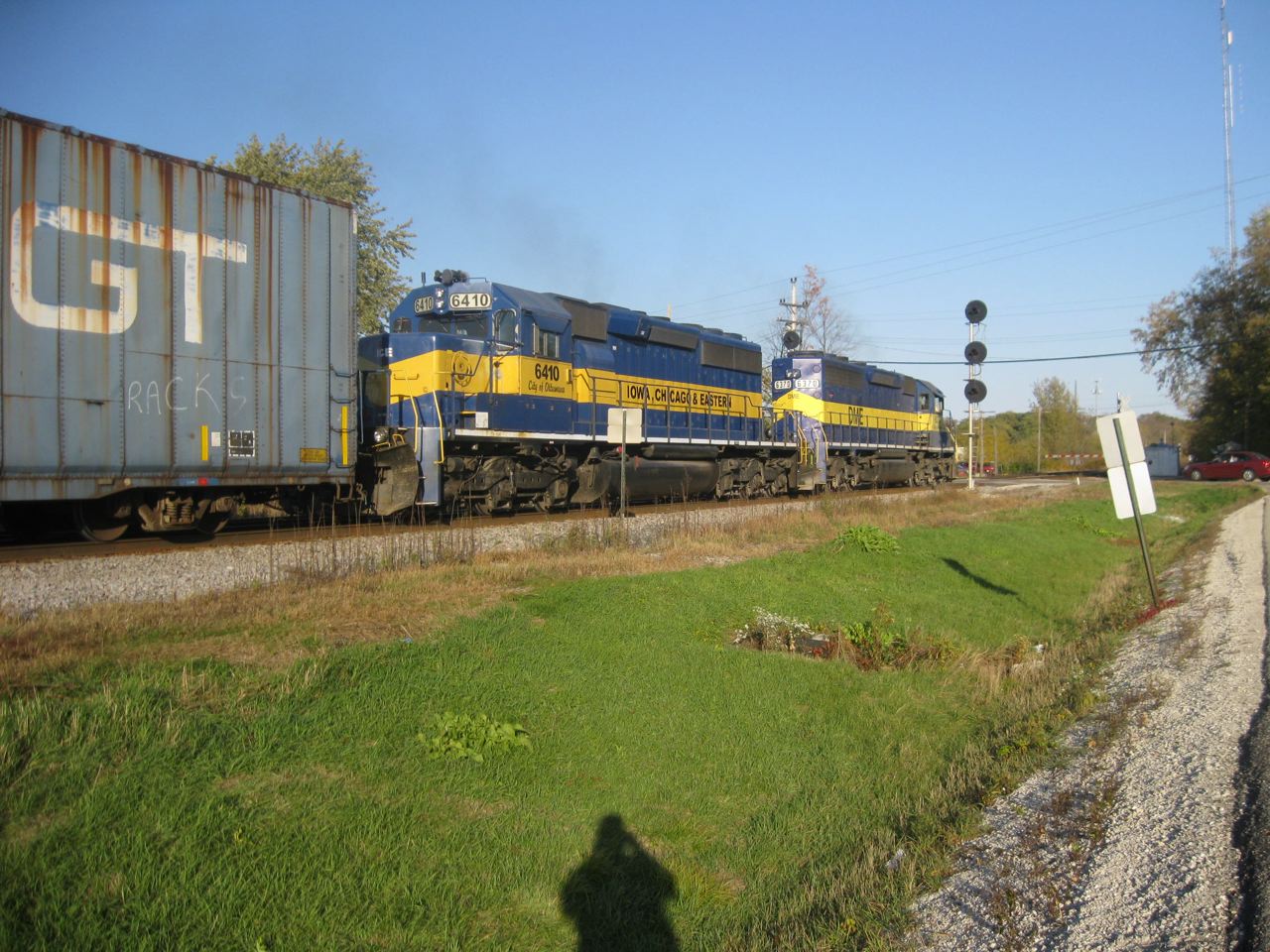 Yes, it's the CP #282, not a DM&E train.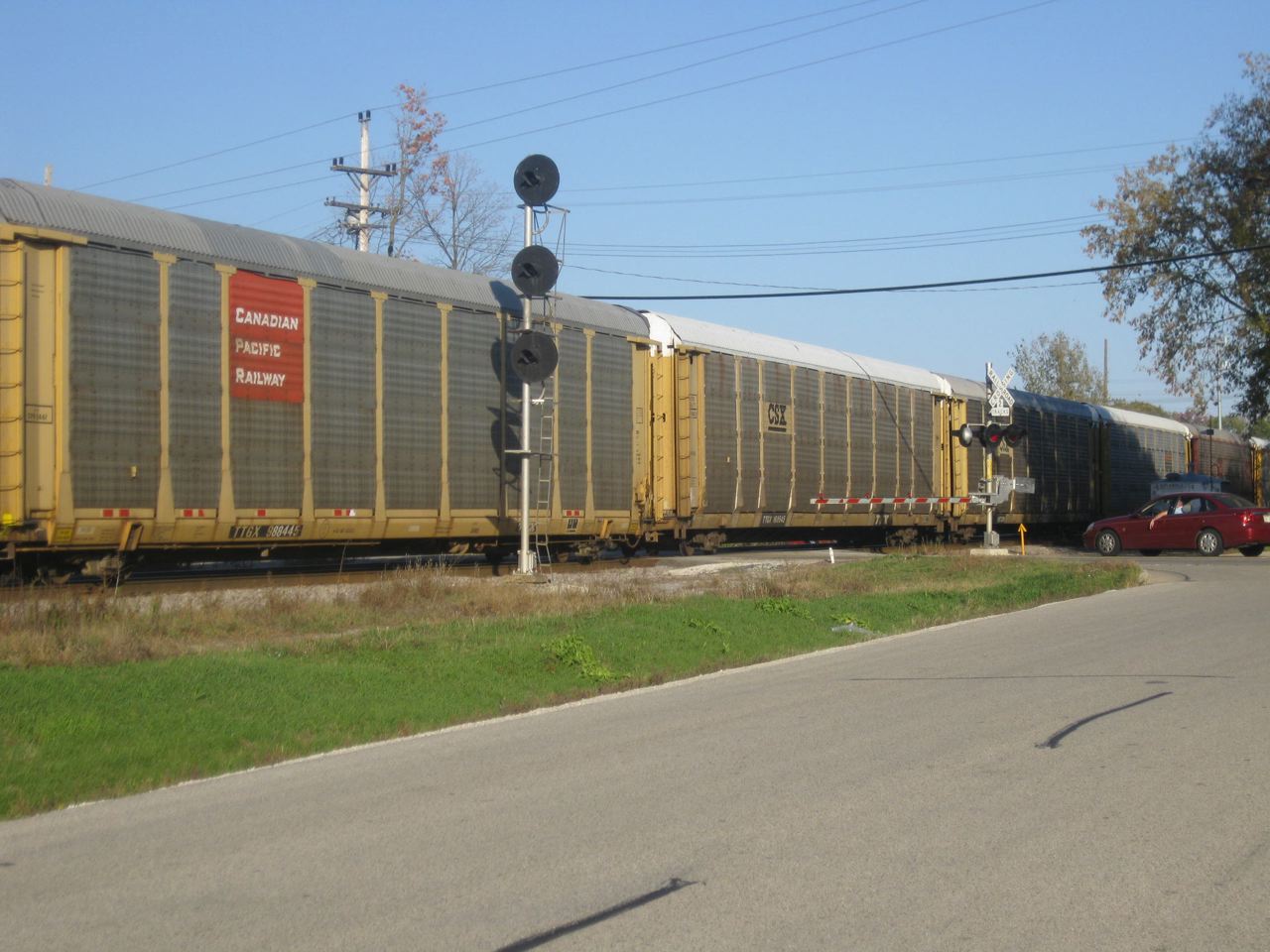 Back to old Duplainville Road beneath Capitol Drive for another CN shot, couldn't resist this farm shot.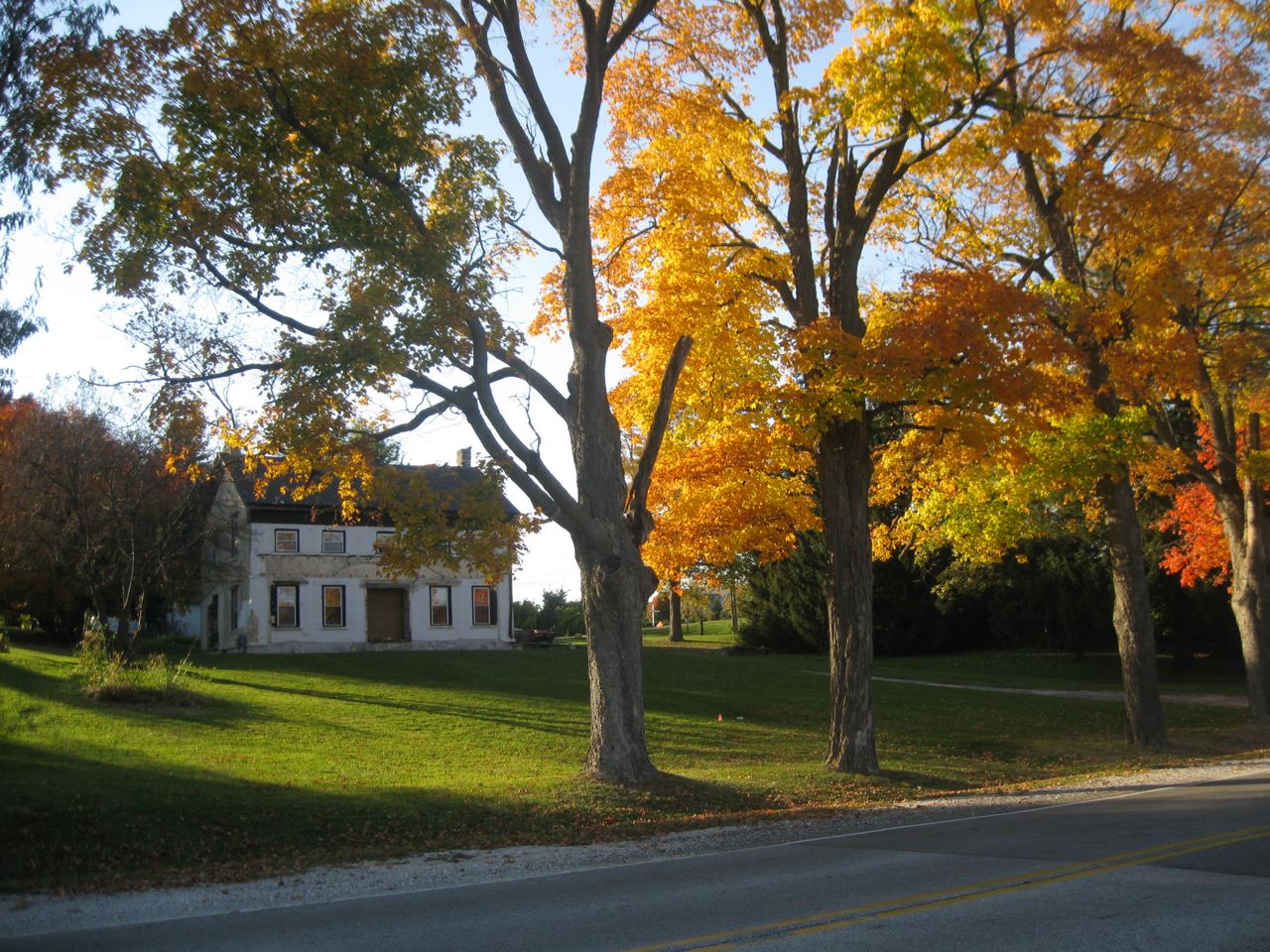 Same place, CN #441, the NS connection, with 9185/8464, at 4:54.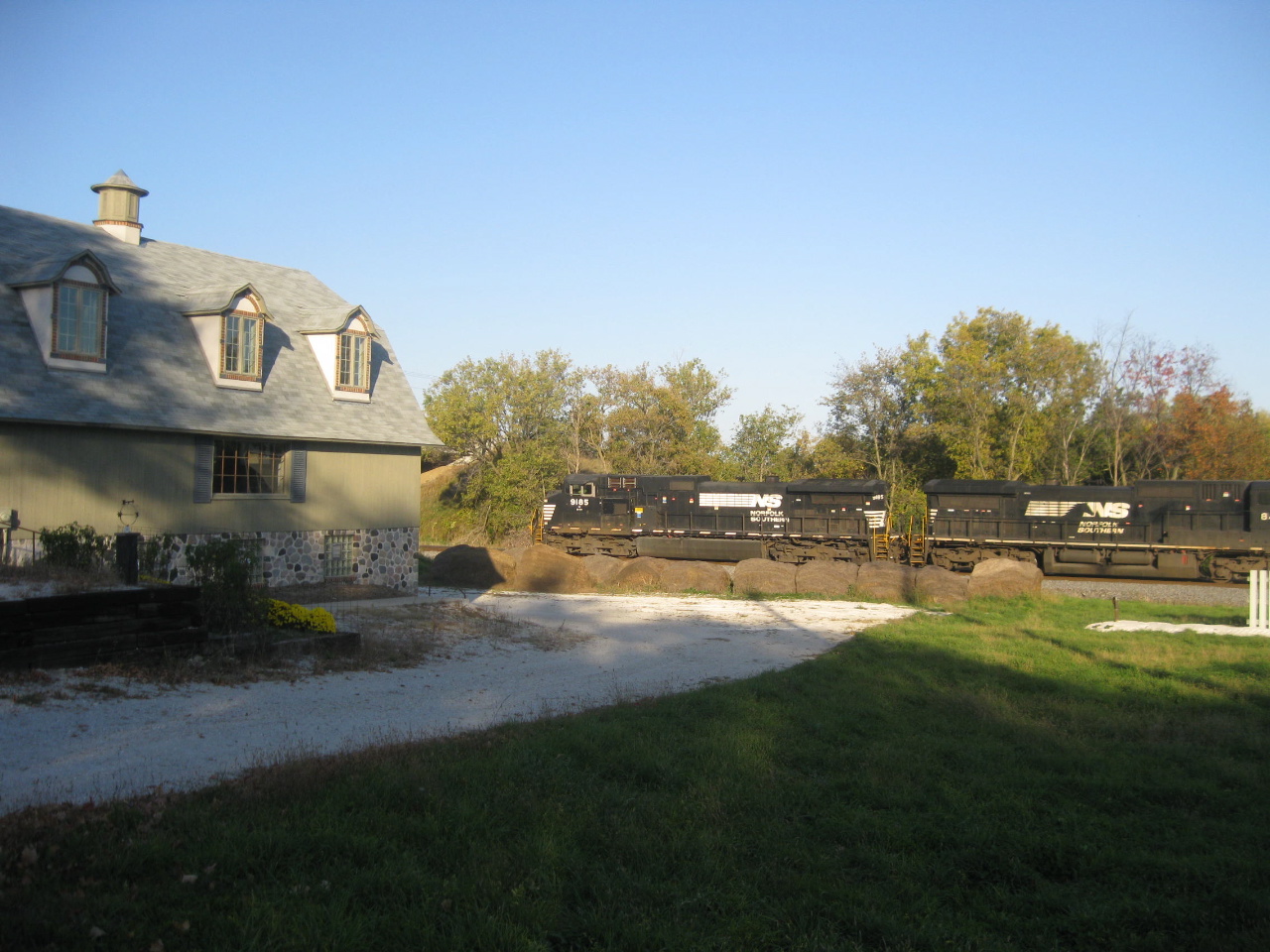 Finally, the real DM&E train, CP #276, 6366/CITX 3082/CITX 3073, 74 cars, 5 p.m. sharp.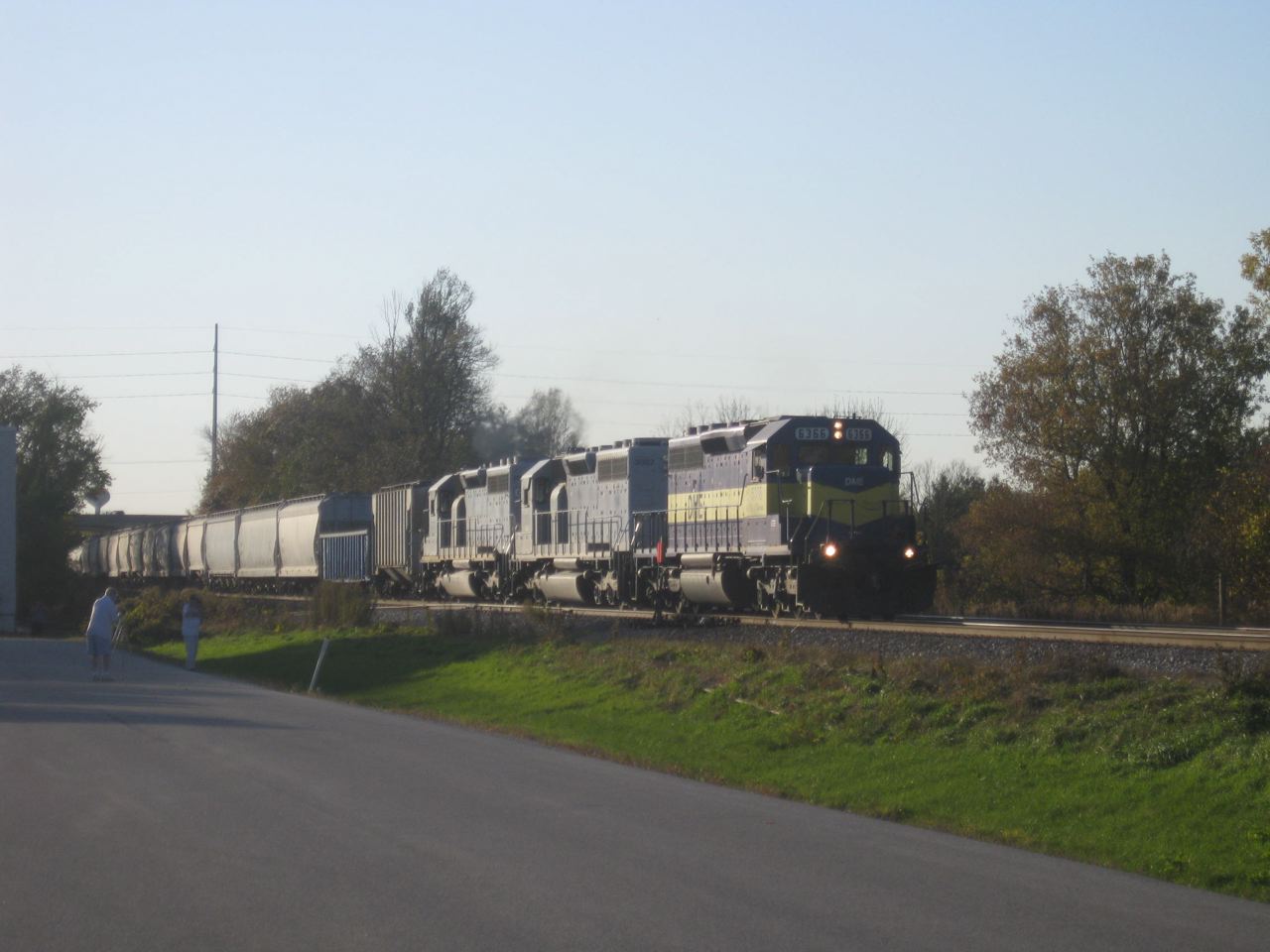 Finishing the action was Amtrak #7, 16/50, 11 cars, a surprising hour late at 5:19.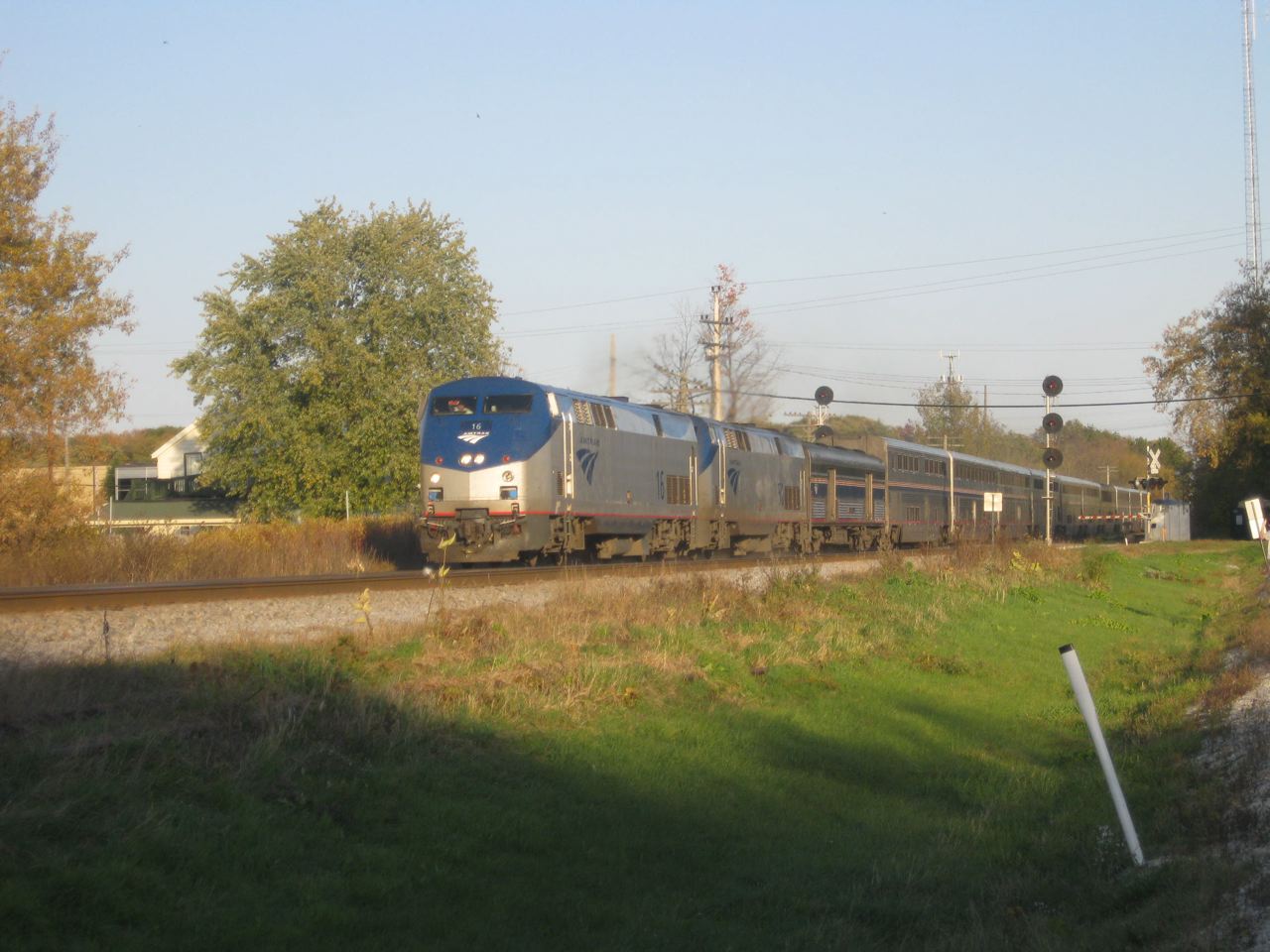 This page was designed and is maintained by Mike Condren. If you have materials
that you would like to contribute, contact me at mcondren@cbu.edu