December 2010 Photos
Local Action
Photos by Dave Ingles
We've seen this CN rail flaw detector vehicle on the road, and at a local motel, but had never seen it on the rails. This is in the south part of Waukesha, northbound, on Dec. 14th.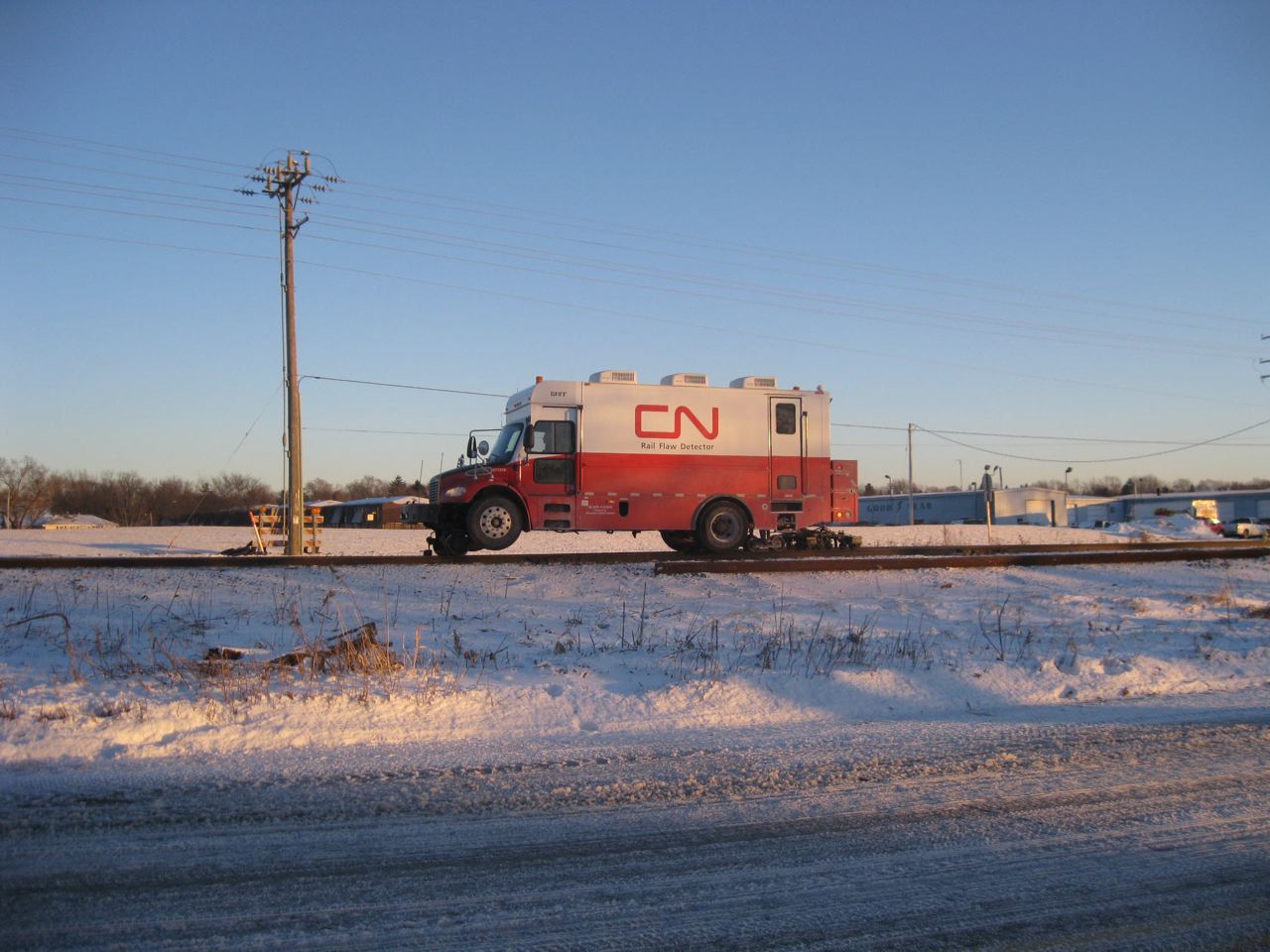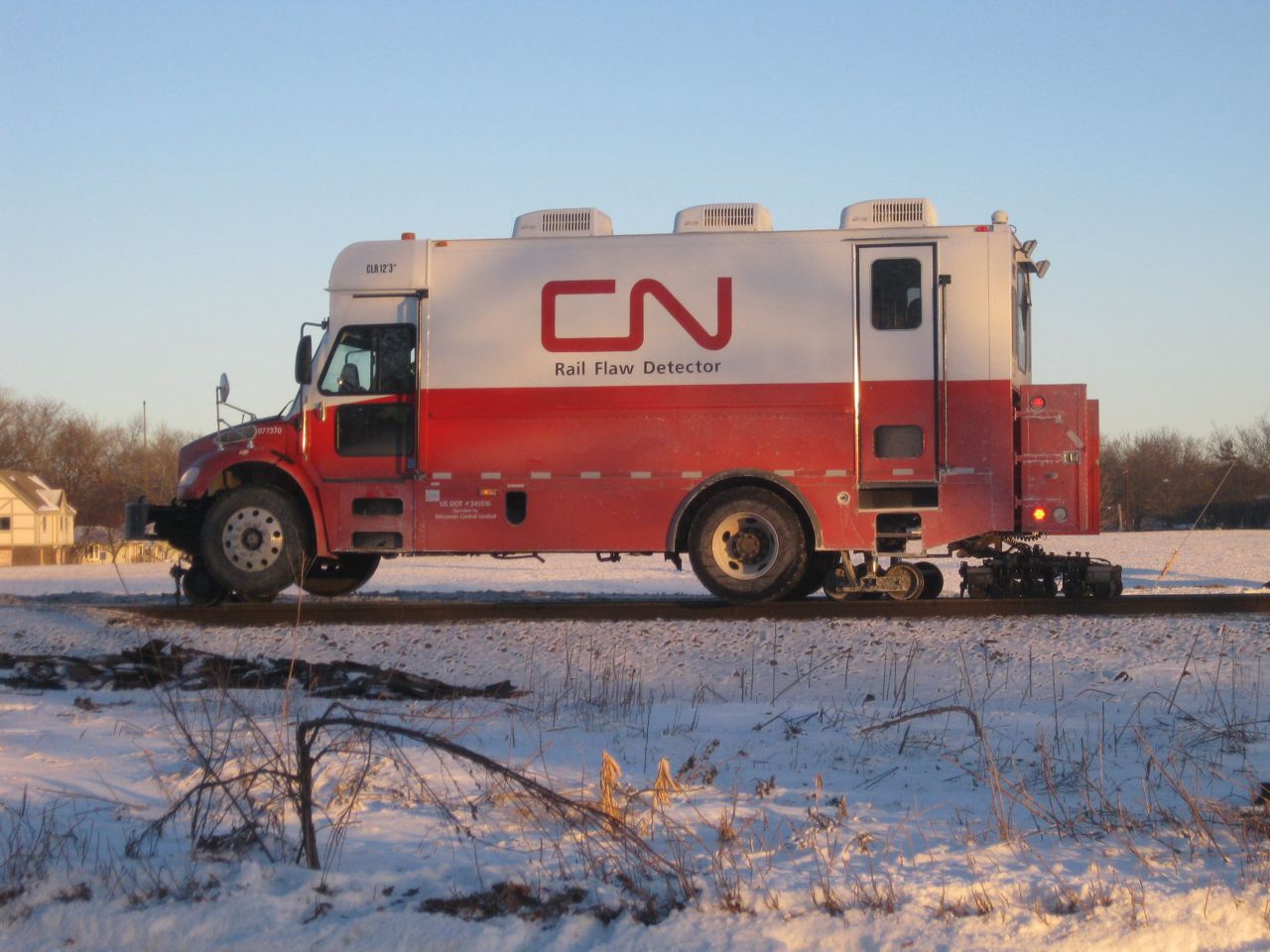 On the Newhall Avenue overpass. This was a wooden structure until just a few years ago.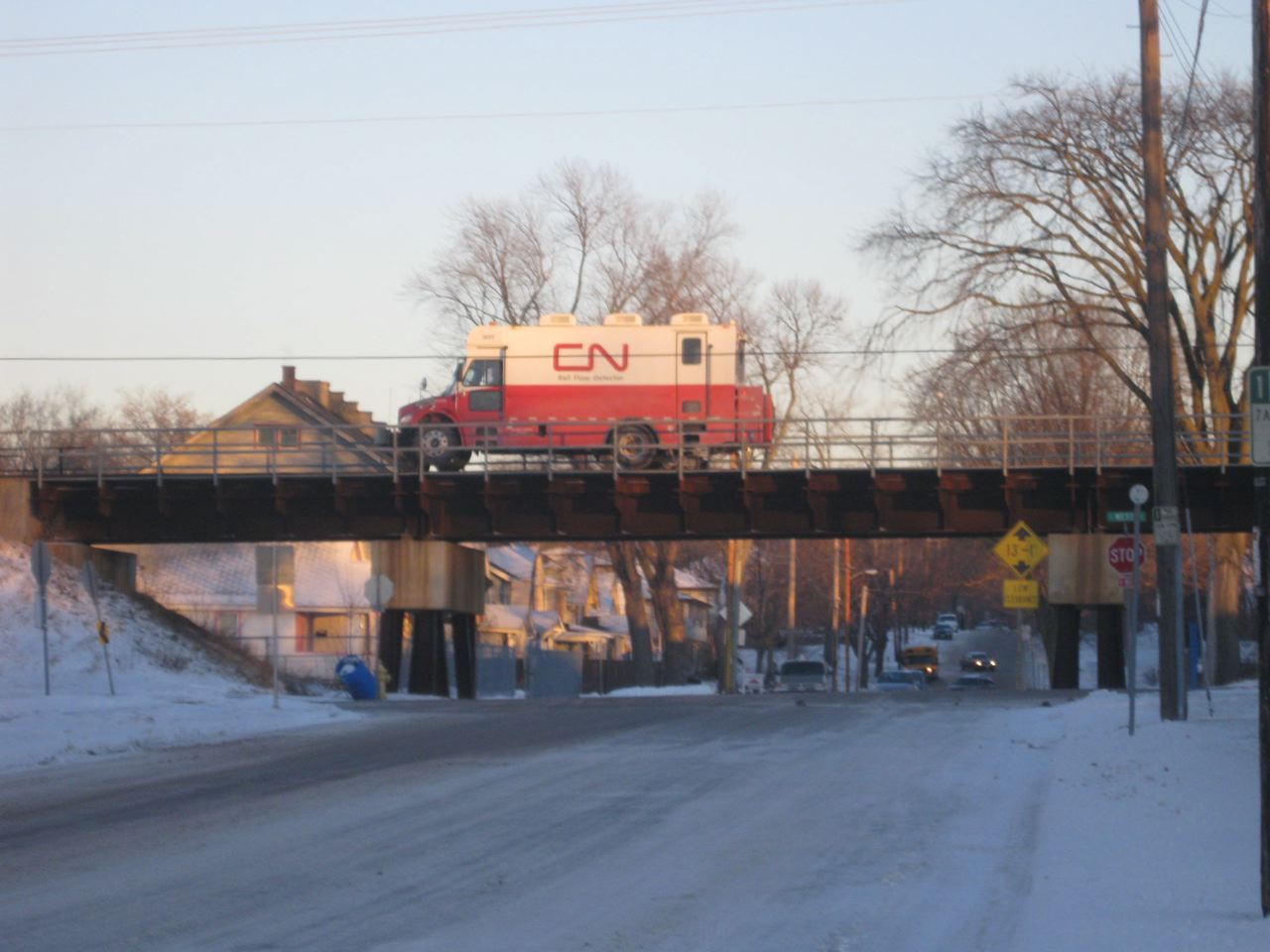 When the gates go down in front of you, unexpectedly, and no traffic is behind you (on Duplainville Road), you stop, put the window down, and fire, cursing the delivery truck. This is Soo 6051/6022 West at 11:05 a.m. on Dec. 15th.
Then when you're up at the CN crossing on Green Road, and CP's little local G67 scoots by, you fire as best you can. It had GP38 4407 and 2 cars, with a caboose that surprised me so I didn't shoot it!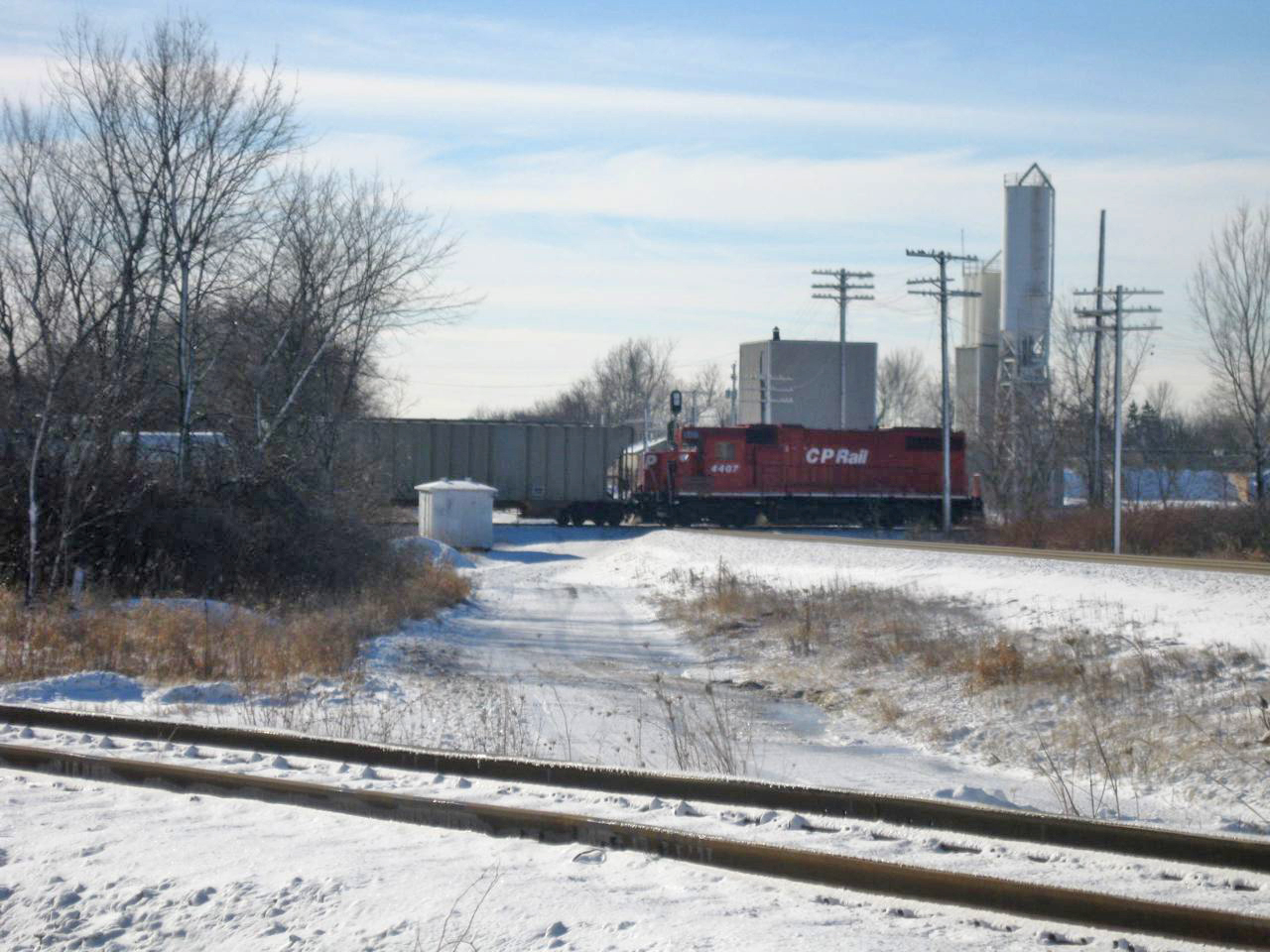 And what was I wating for? GTW 4905 again on the CN local L504. It has 1 car heading south for Waukesha.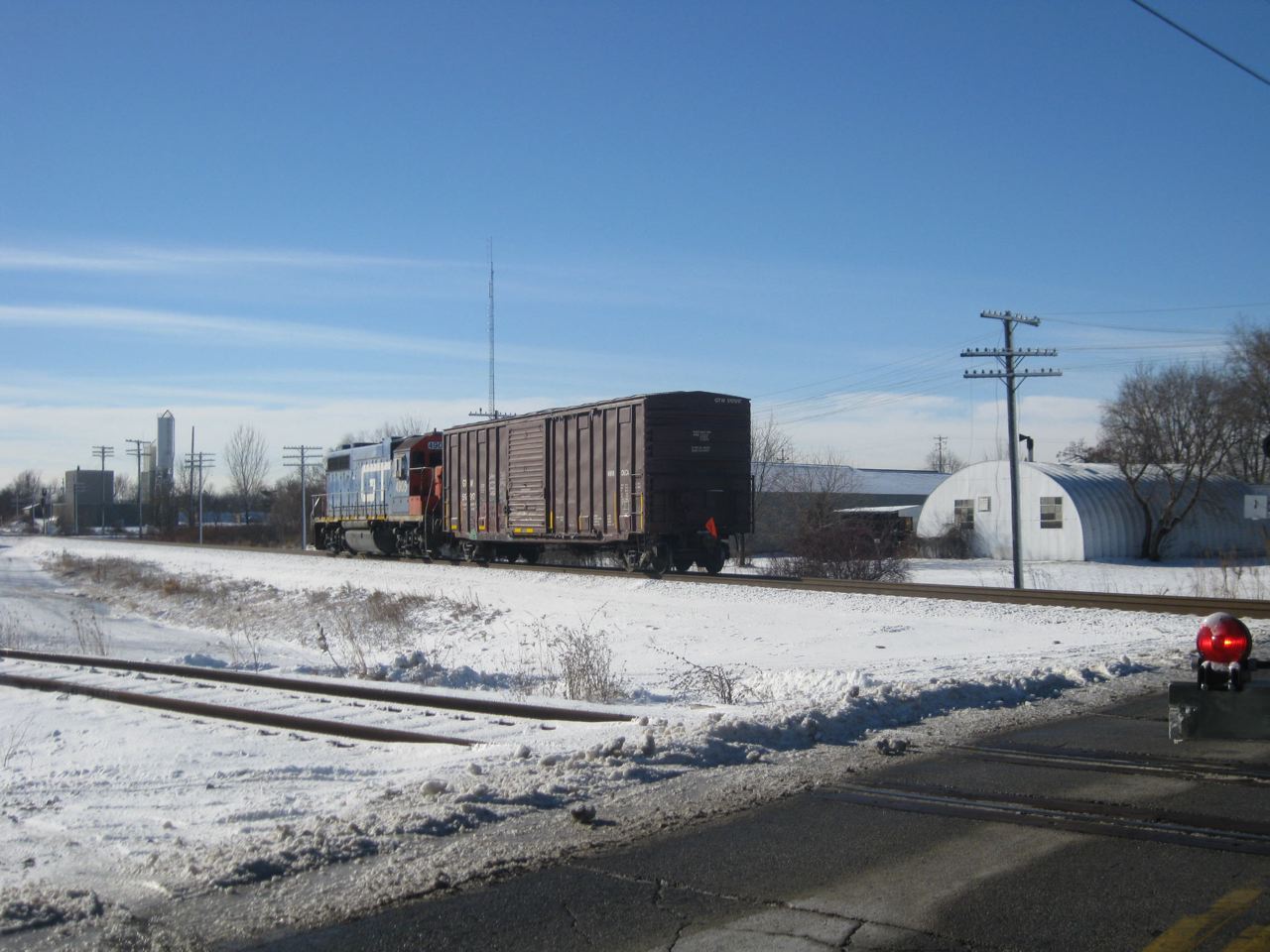 A half hour later, I got this CN southbound at the Waukesha depot with 2606/BC 4642, and NS 8319, 11:57. (Actually, I'd shot slides (only) of it up north of Duplainville, but with such a multi-color consist, I figured I'd better try for a digital too.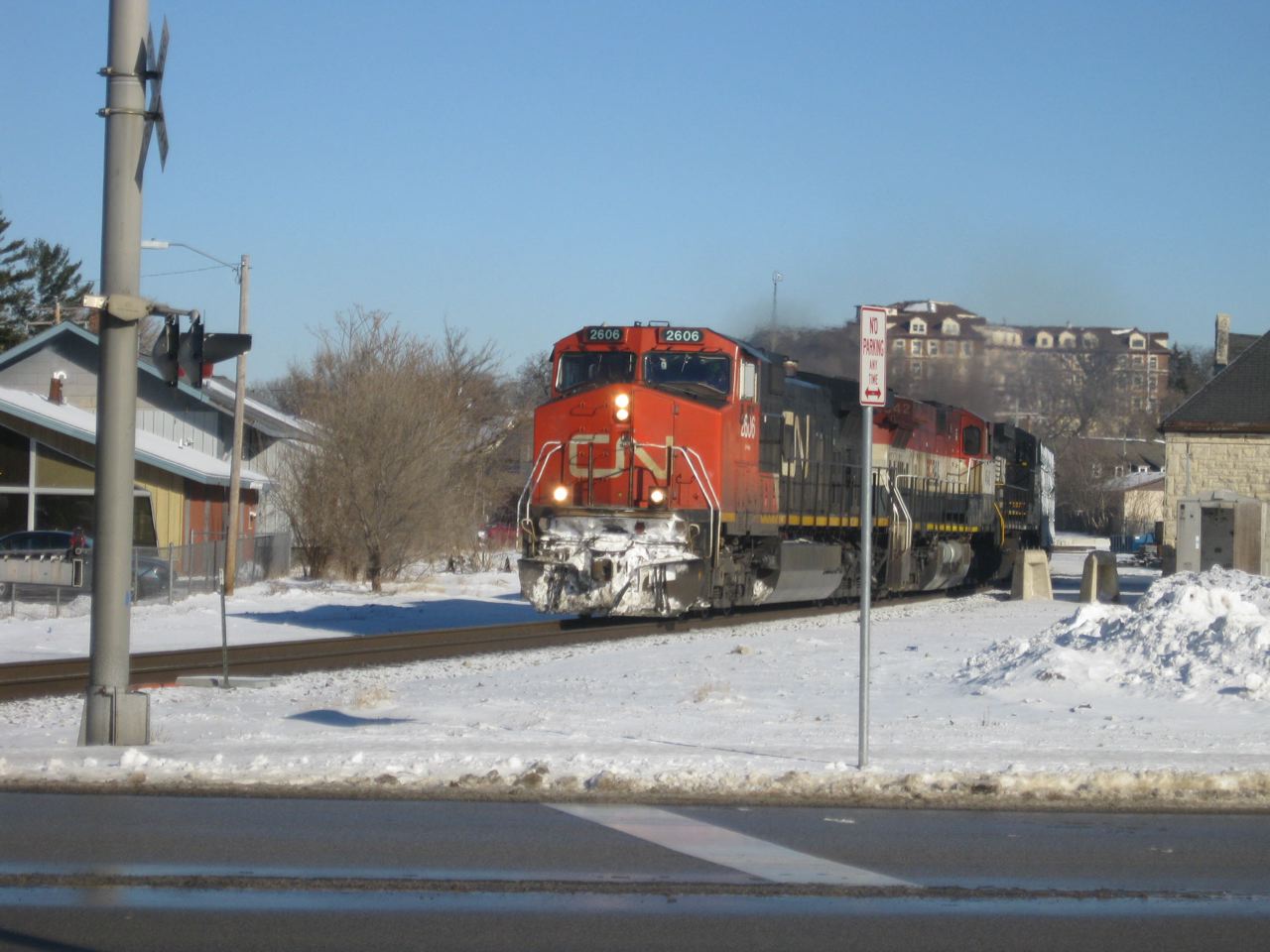 Fifteen minutes later was another southbound, behind 2522/5519.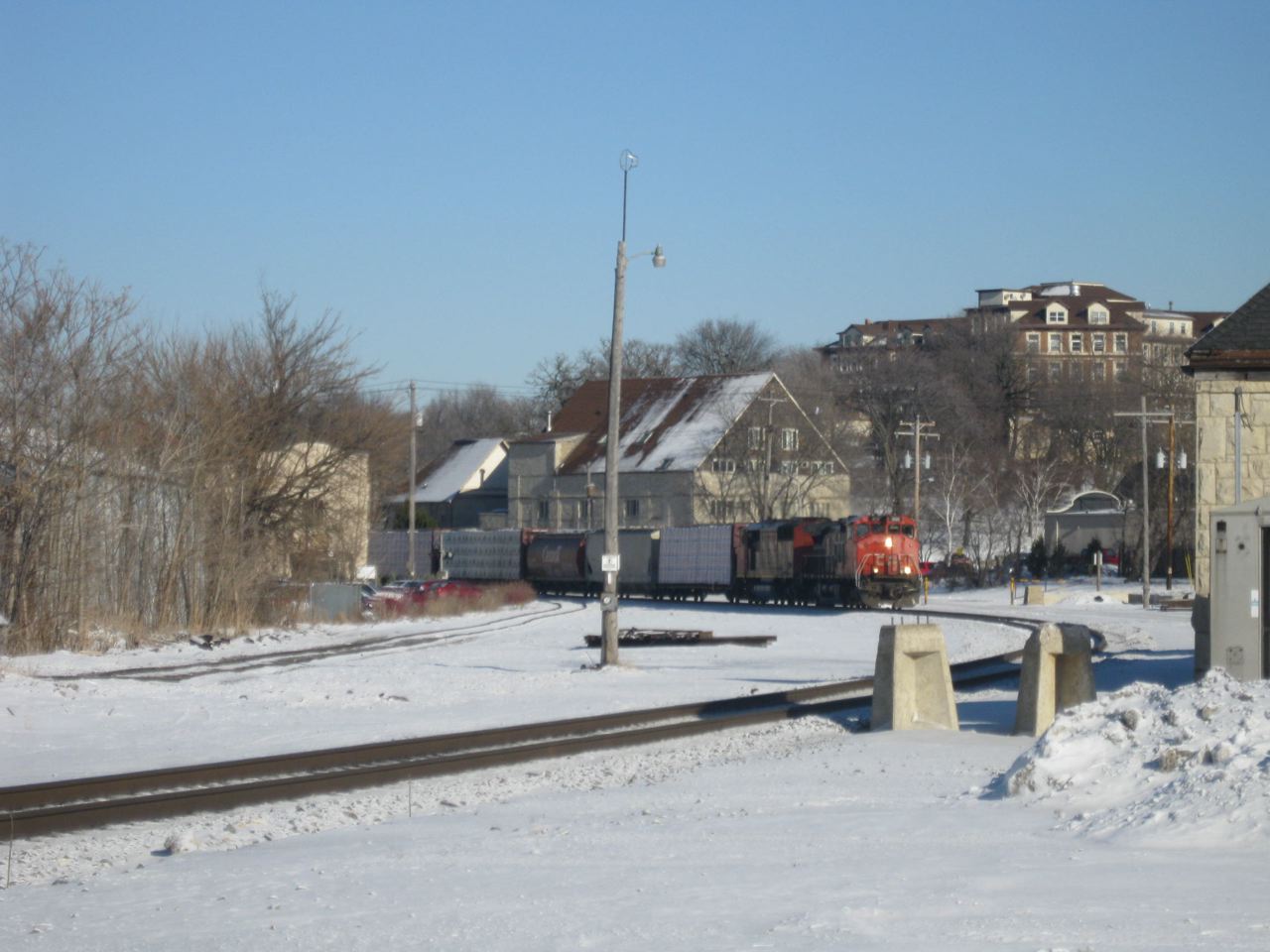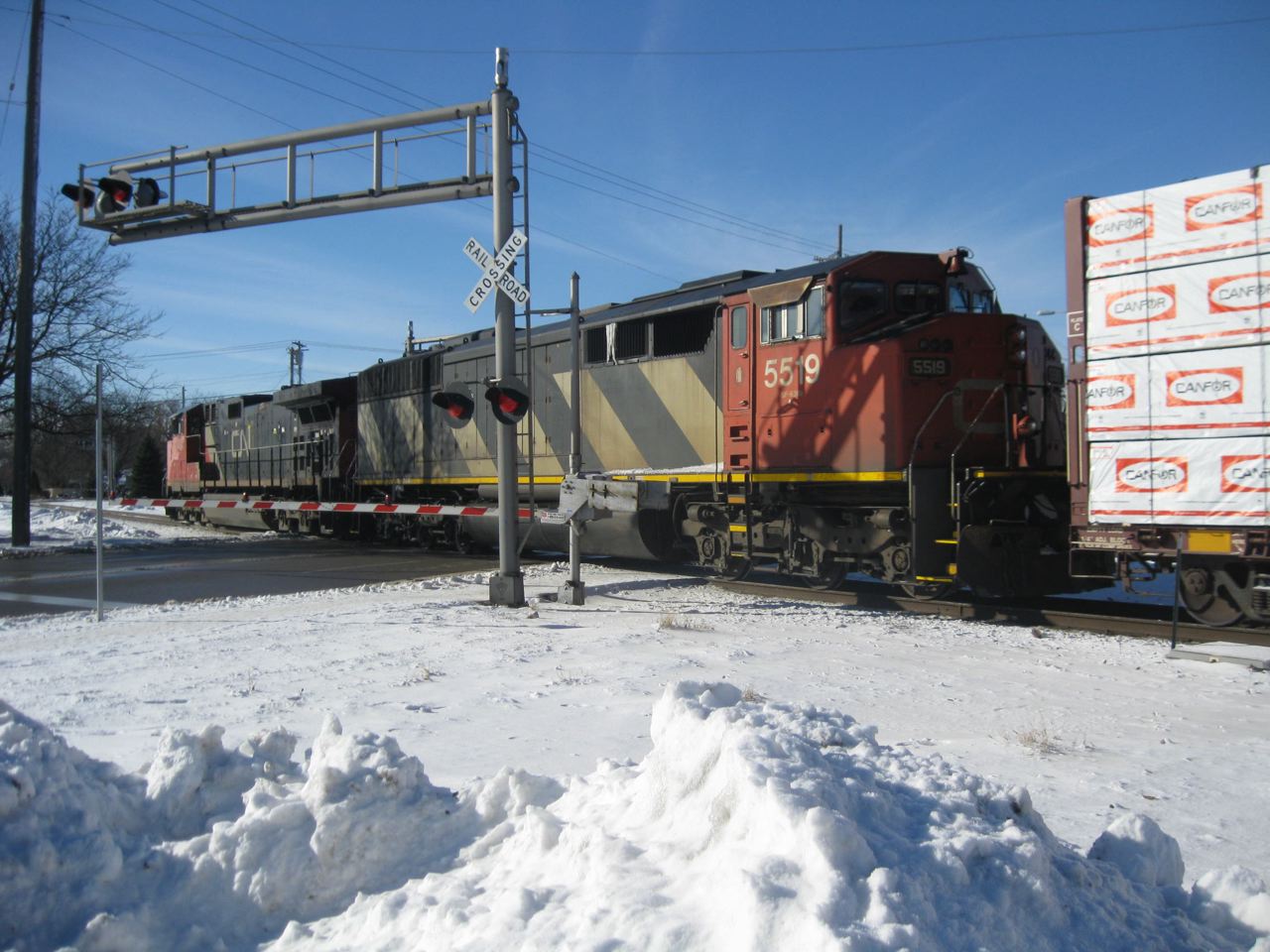 Needing some Amtrak Guest Reward points in December, on Dec. 17th I took this train, Hiawatha #334, from MKA Airport station to Glenview, met Rick Moser for lunch at the local Steak n Shake, and came back on #335, with the same equipment set. My pal Craig Willett is at the throttle on #334; he claimed later not to have seen me, but he saw Moser at Glenview and treated the populace to a zillion toots on the horn ... stupid pedestrians is what he probably claimed. (CN has to report to the d.s. every time the circumstances for blowing a horn in a quiet zone; I don't think Amtrak or CP have to do that.)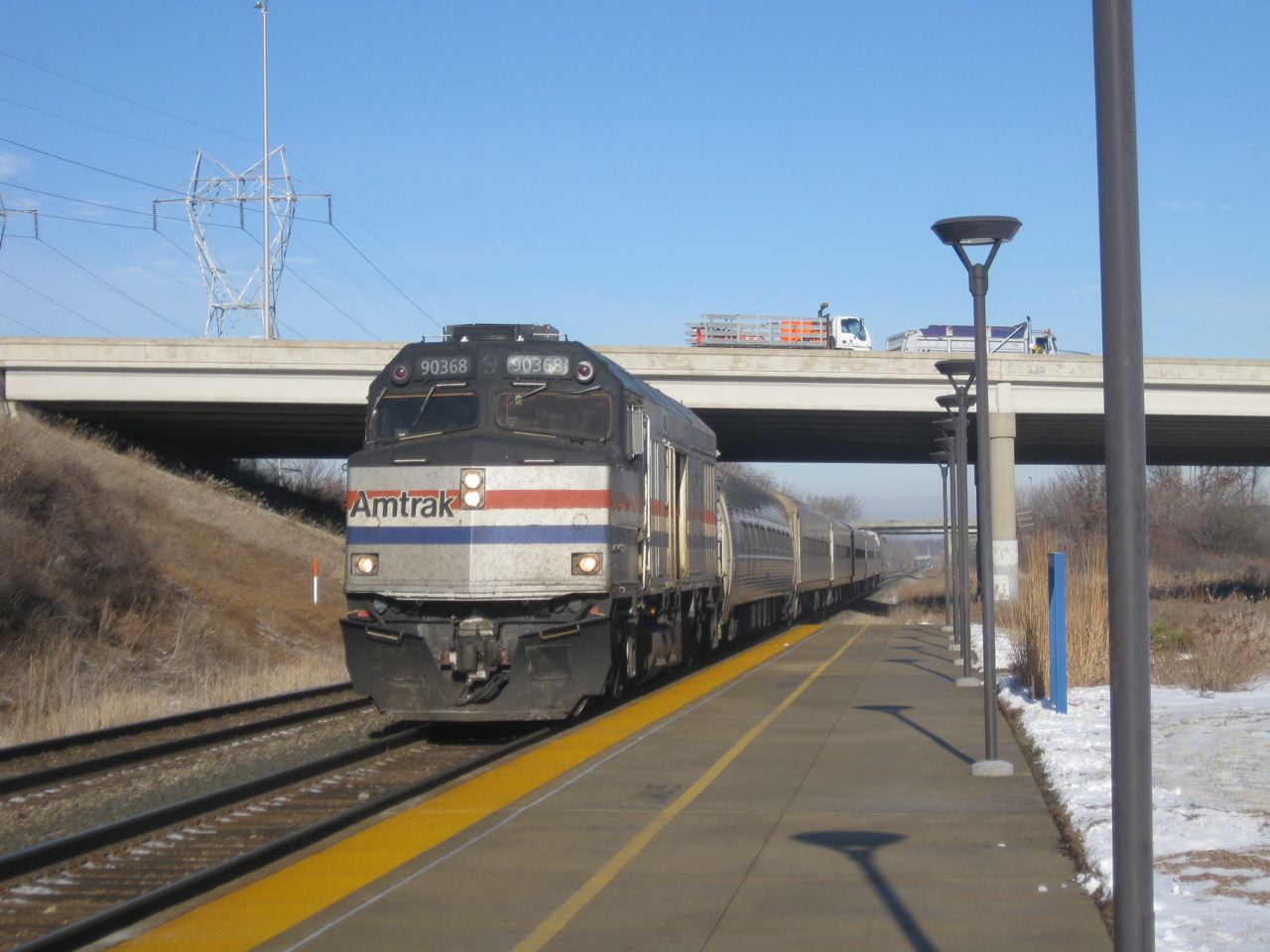 Leaving Glenvew for Chicago.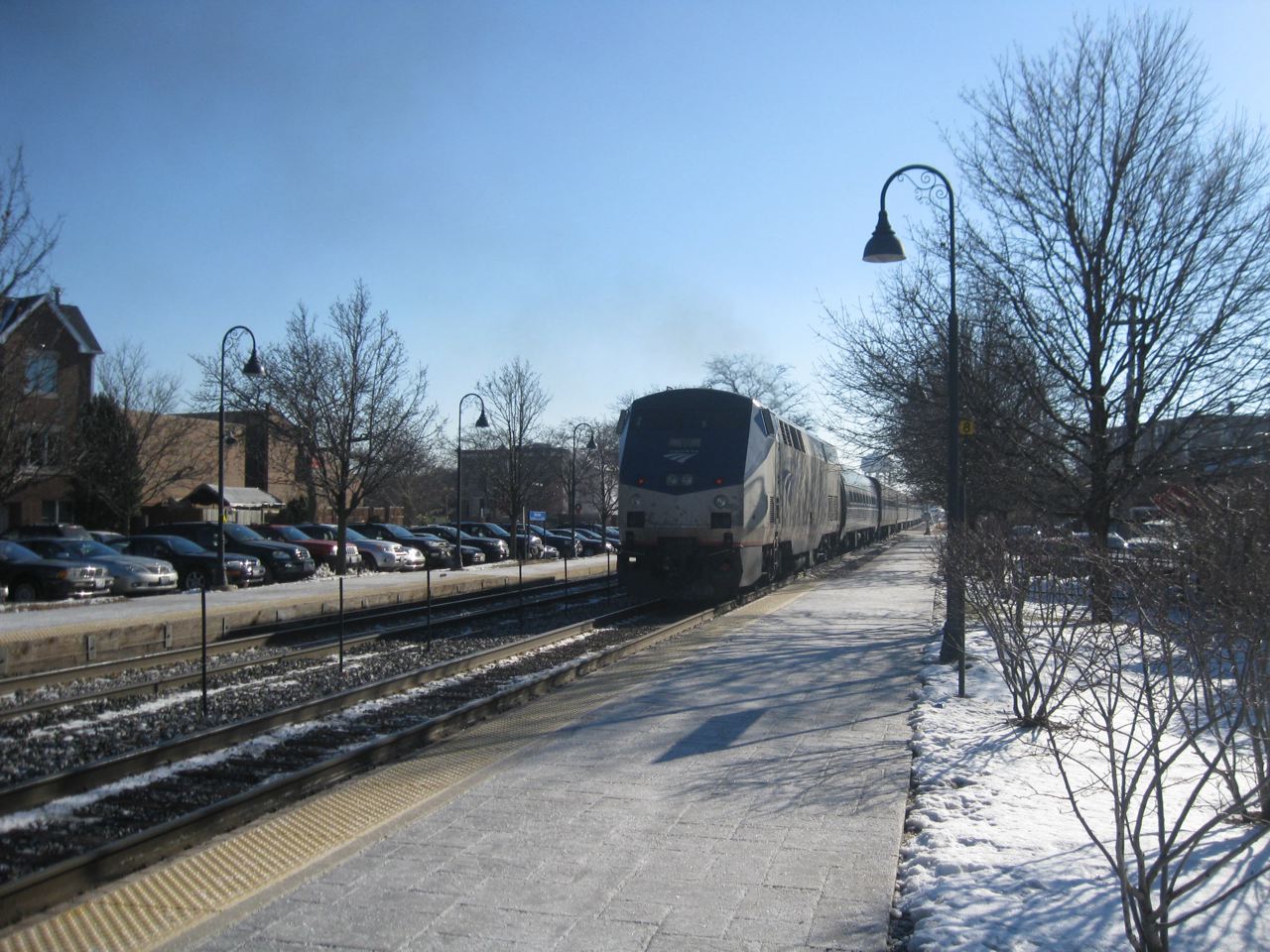 The nice Glenview station interior.
On Dec. 18th, Soo 6025 led CP 5947/5972 on an eastbound ethanol train thru Duplainville just before 4 p.m.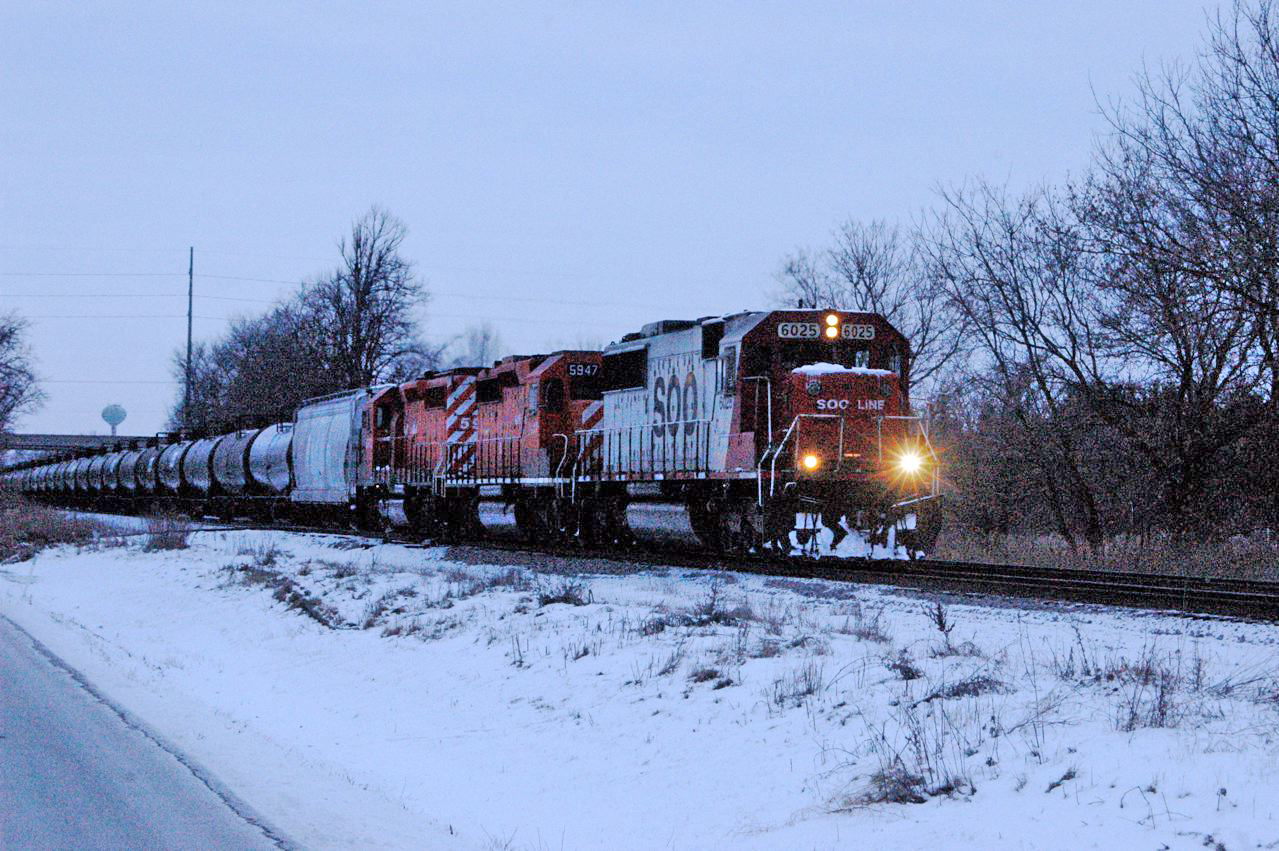 Dec. 18, North Duplainville, CN 2120 South, led by an ex-C&NW Dash 8, with GE 2411 trailing, meets 2403 North, whose trailing unit is BCOL 4612.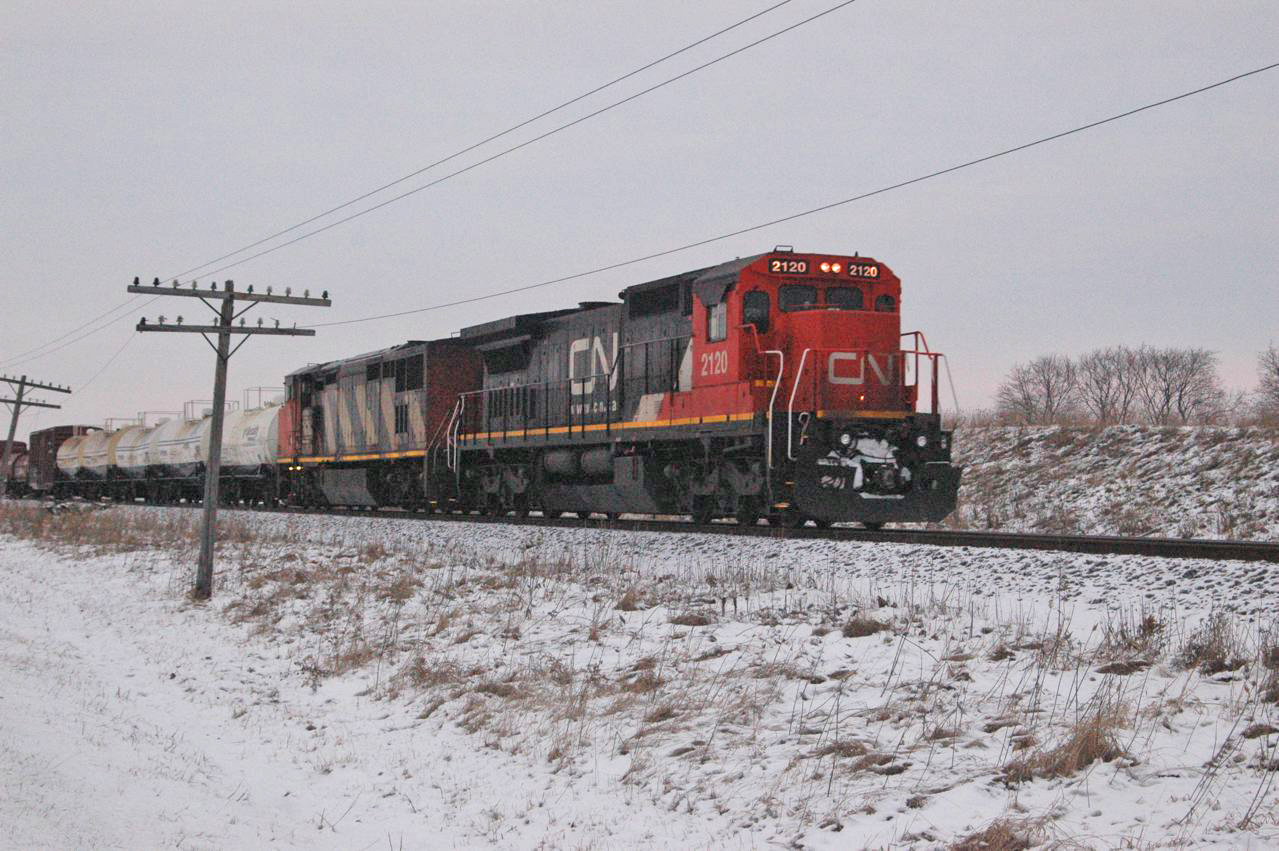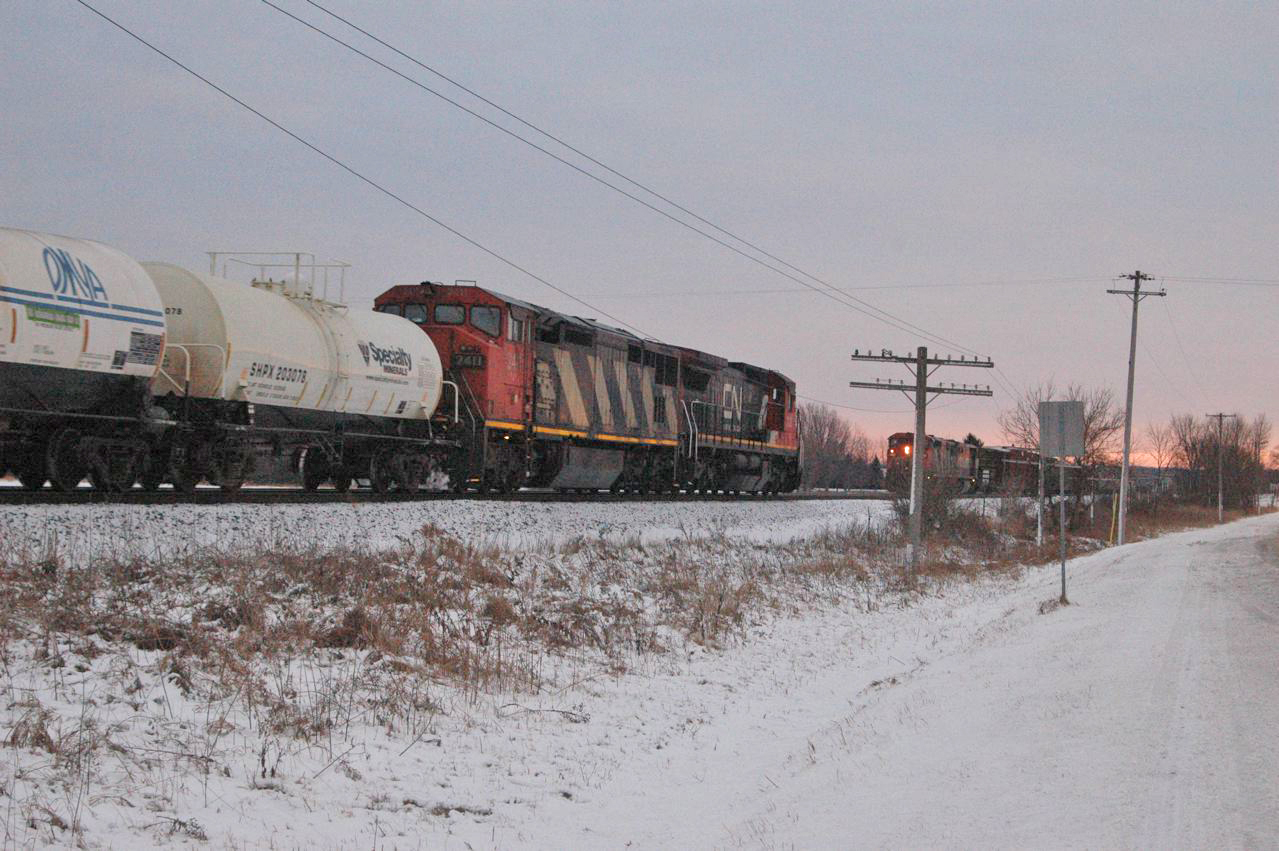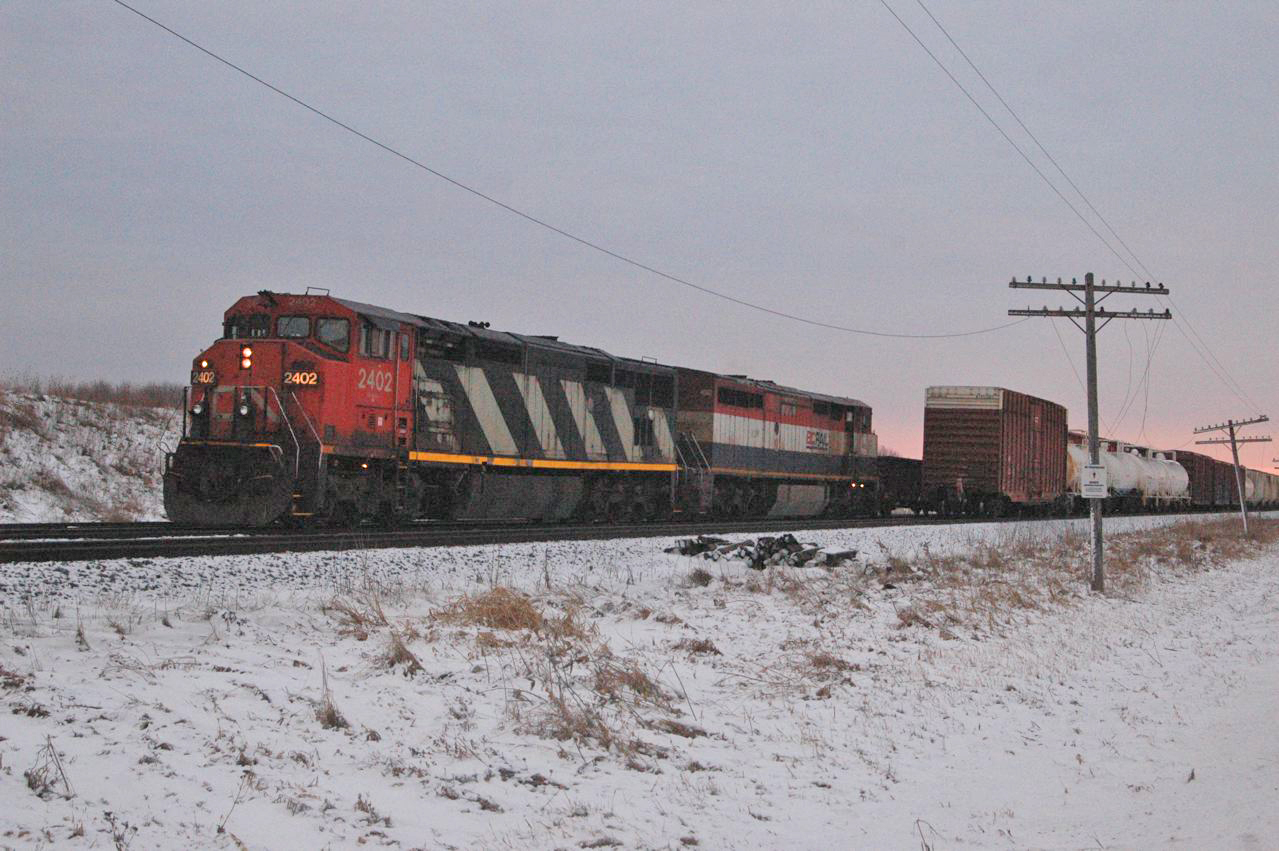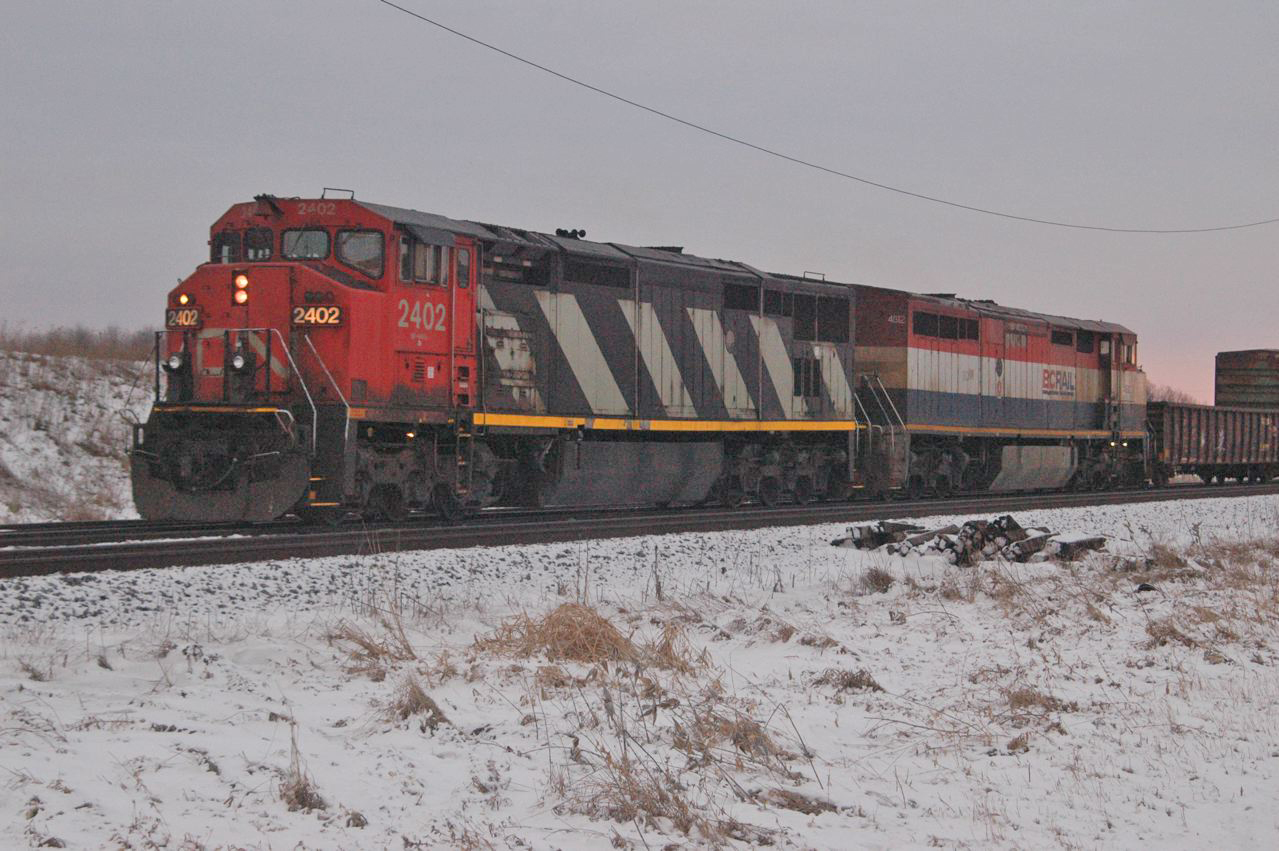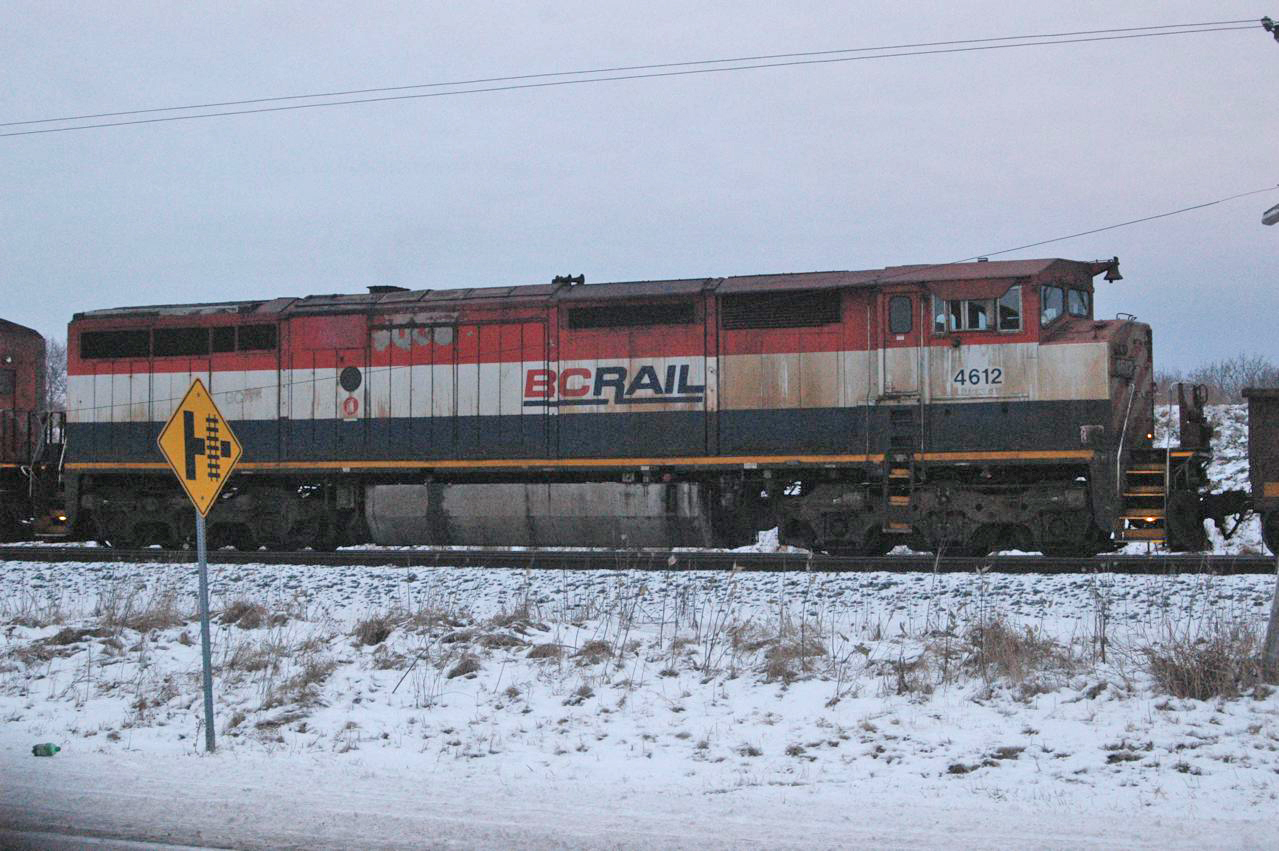 Next day, in Waukesha, the same duo led a northbound into the city.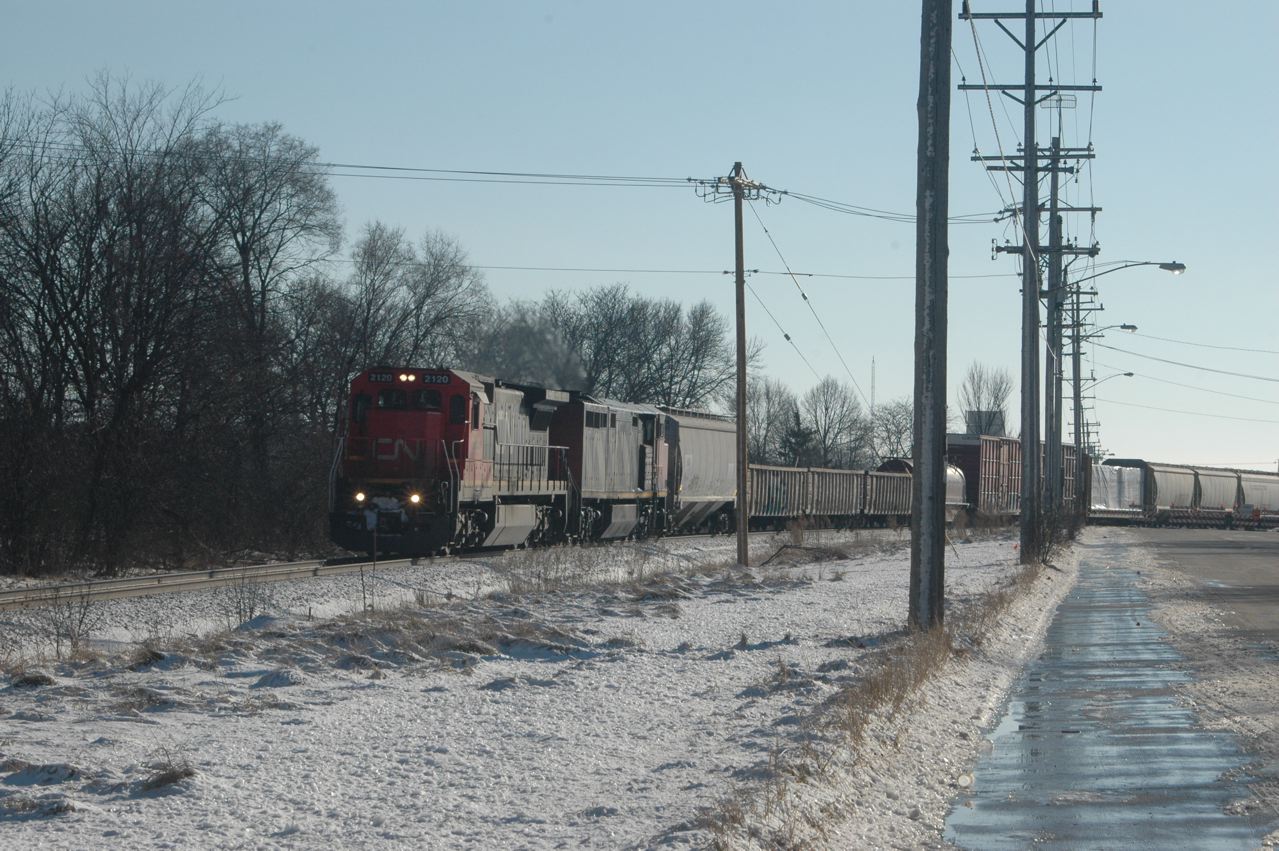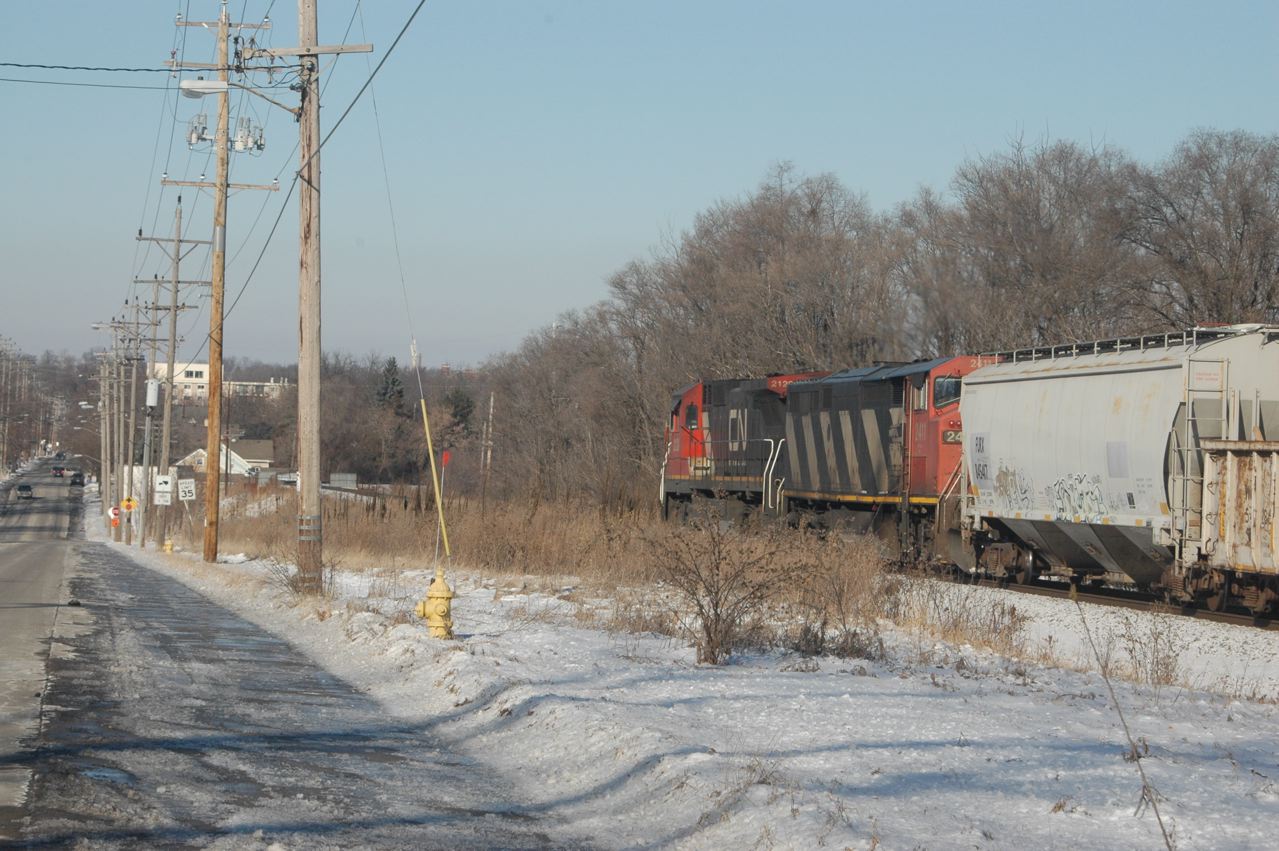 L504, our Waukesha-based switch local, returns to town from Burlington, Wis., behind GTW GP38 4905 with 8 cars. This same unit is still with us in early February.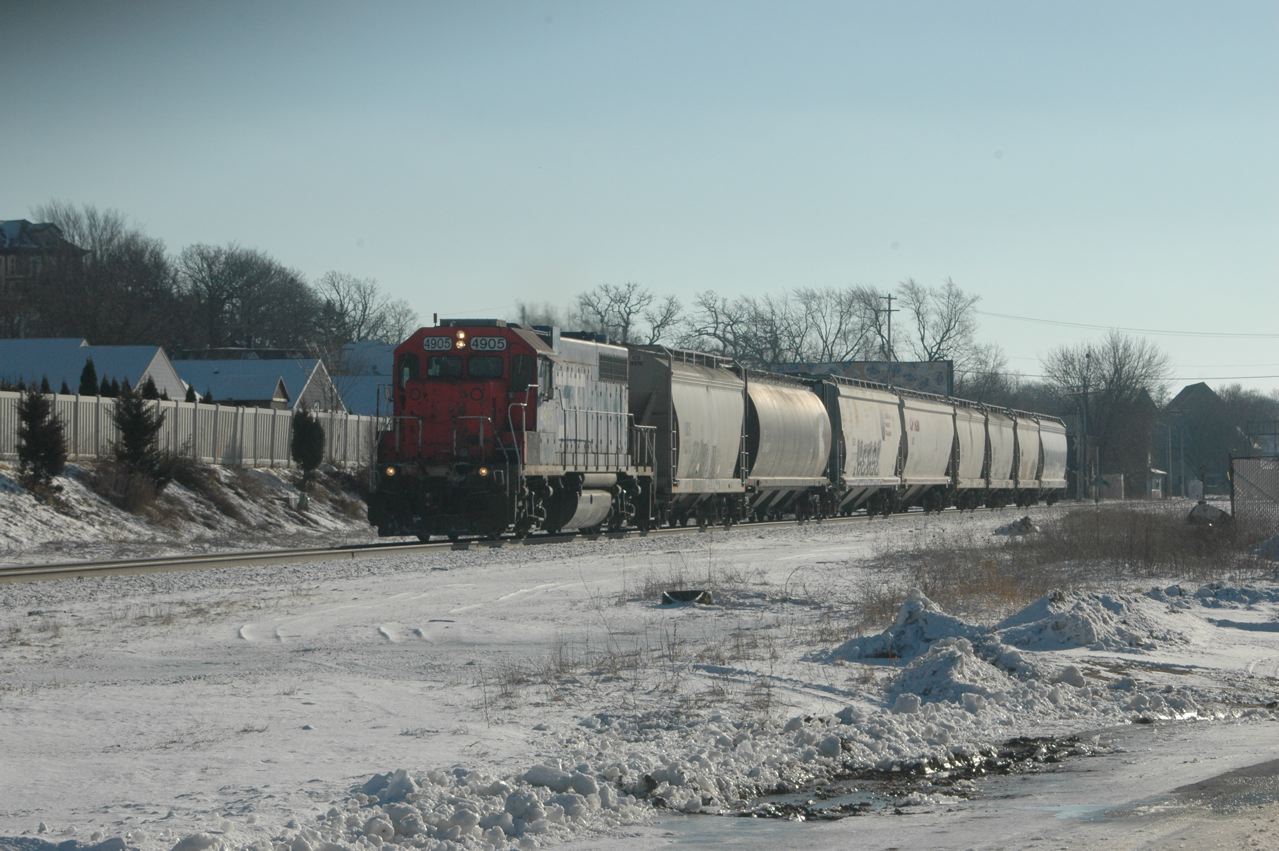 Having met L504 at Waukesha siding, #336 gets underway again behind 2645/2200.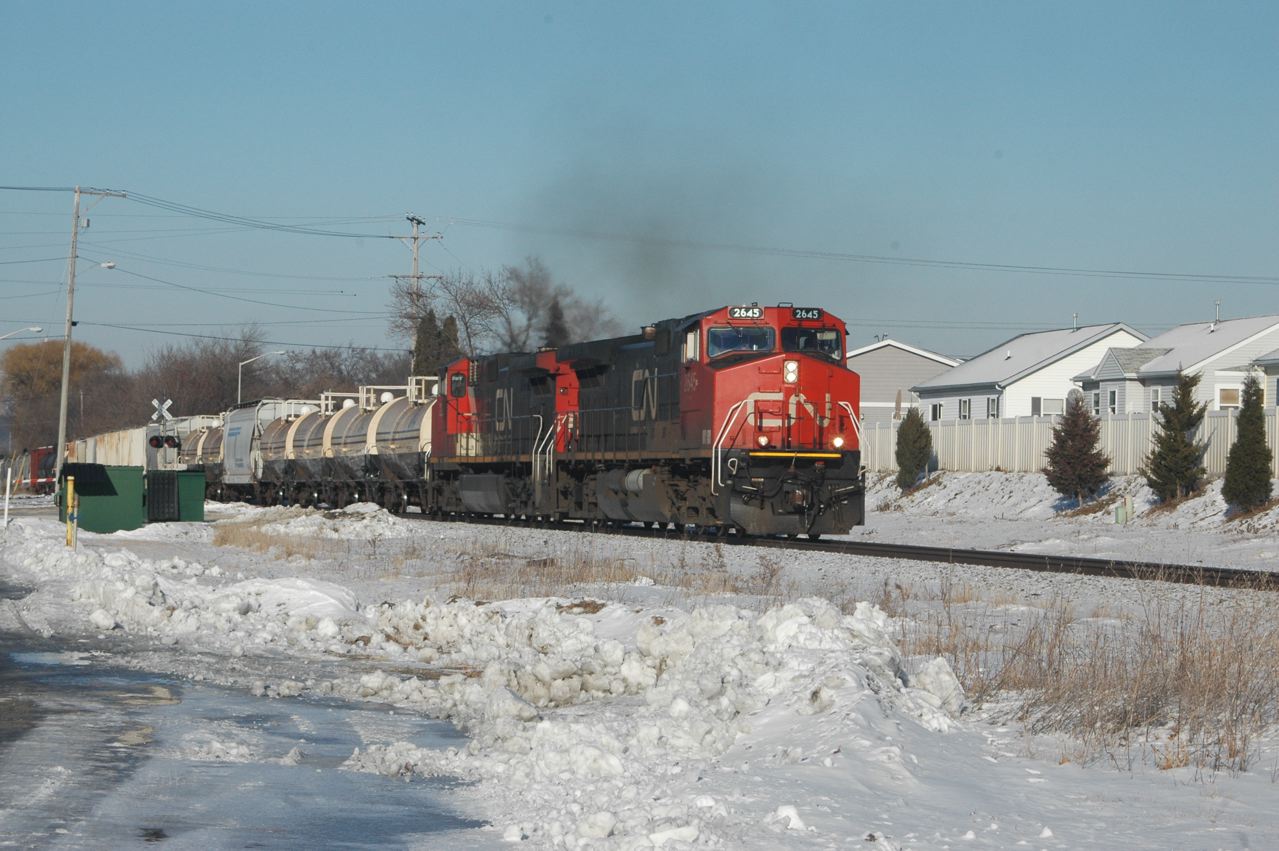 If the units were reversed, this would've been Extra 2200 South!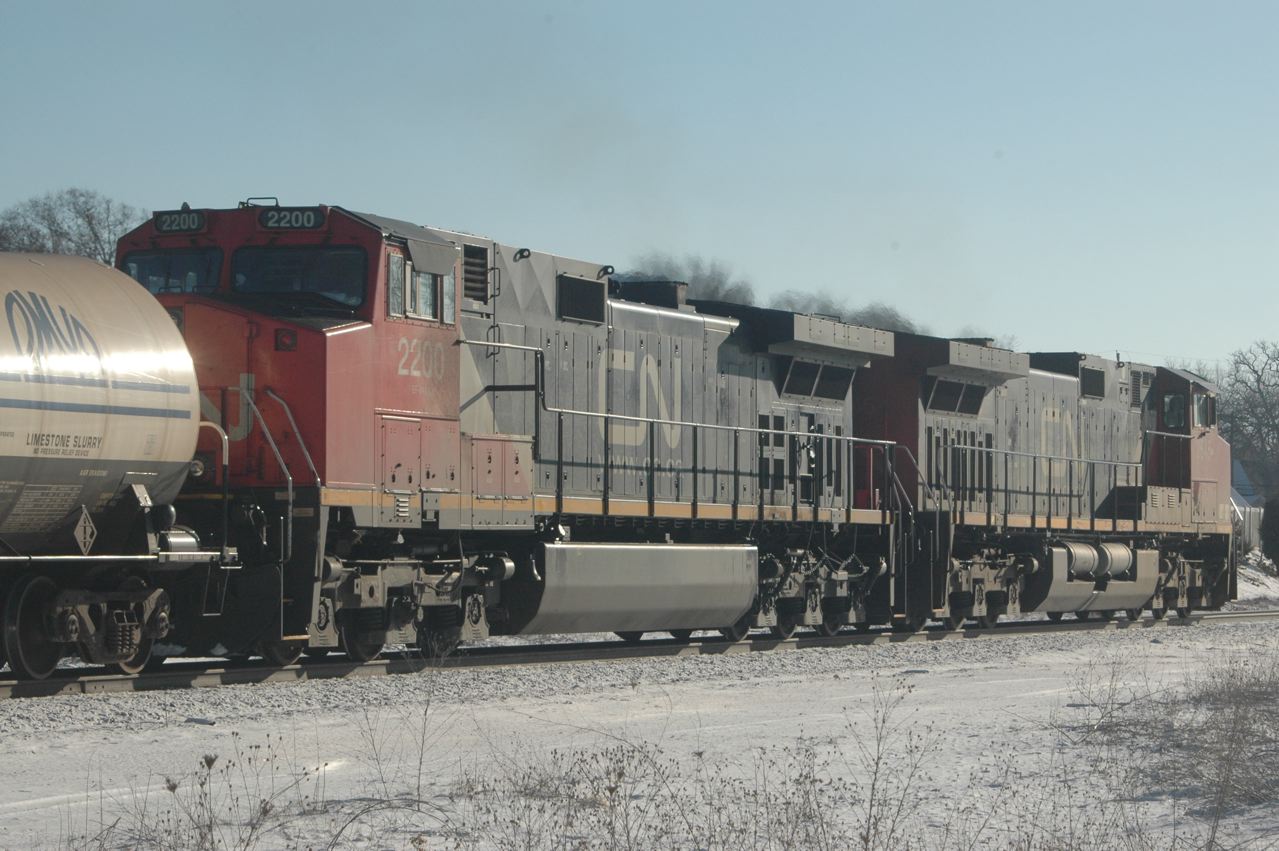 Sunset at the CN Waukesha depot.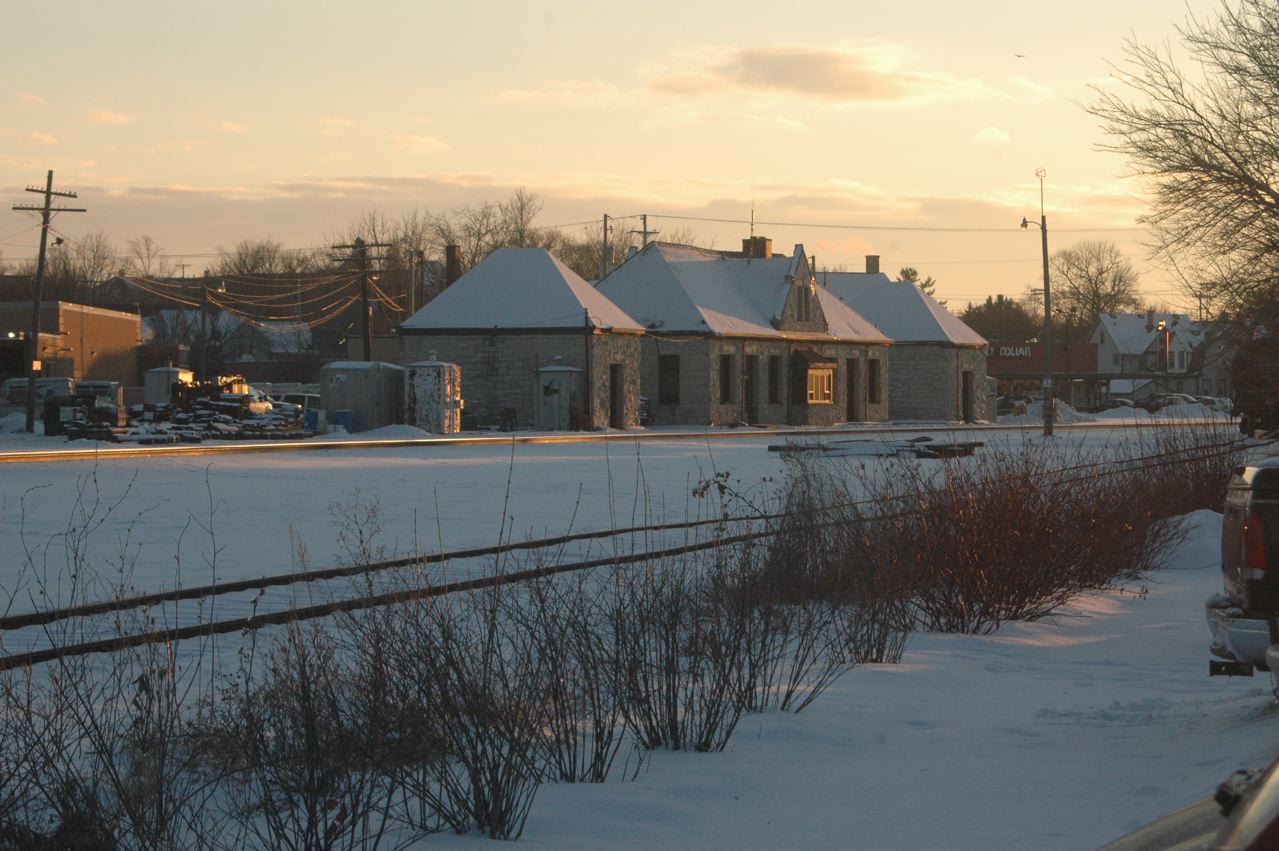 On the day before Christmas, a northbound comes by with units 8007/BC 4648/2579/IC 2717; L504's unit is parked in its usual spot.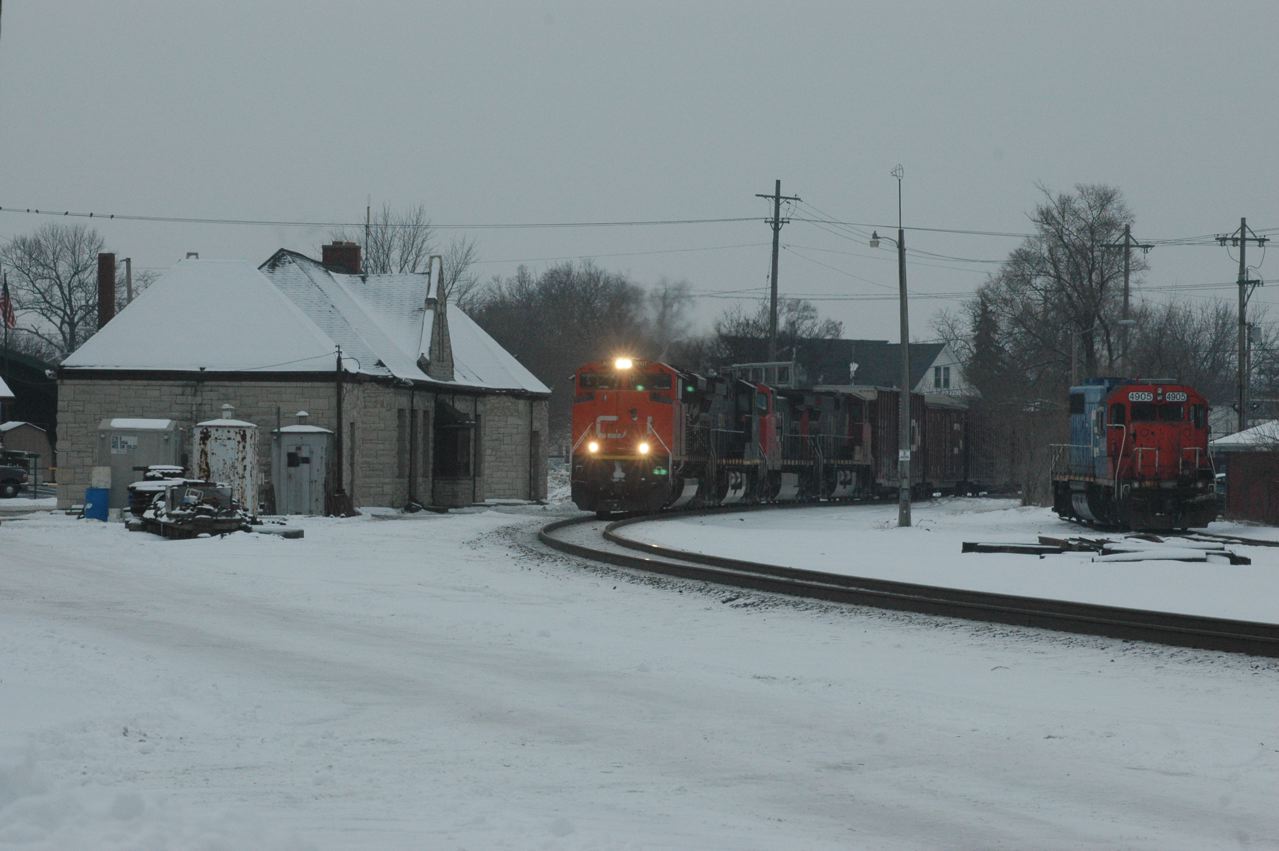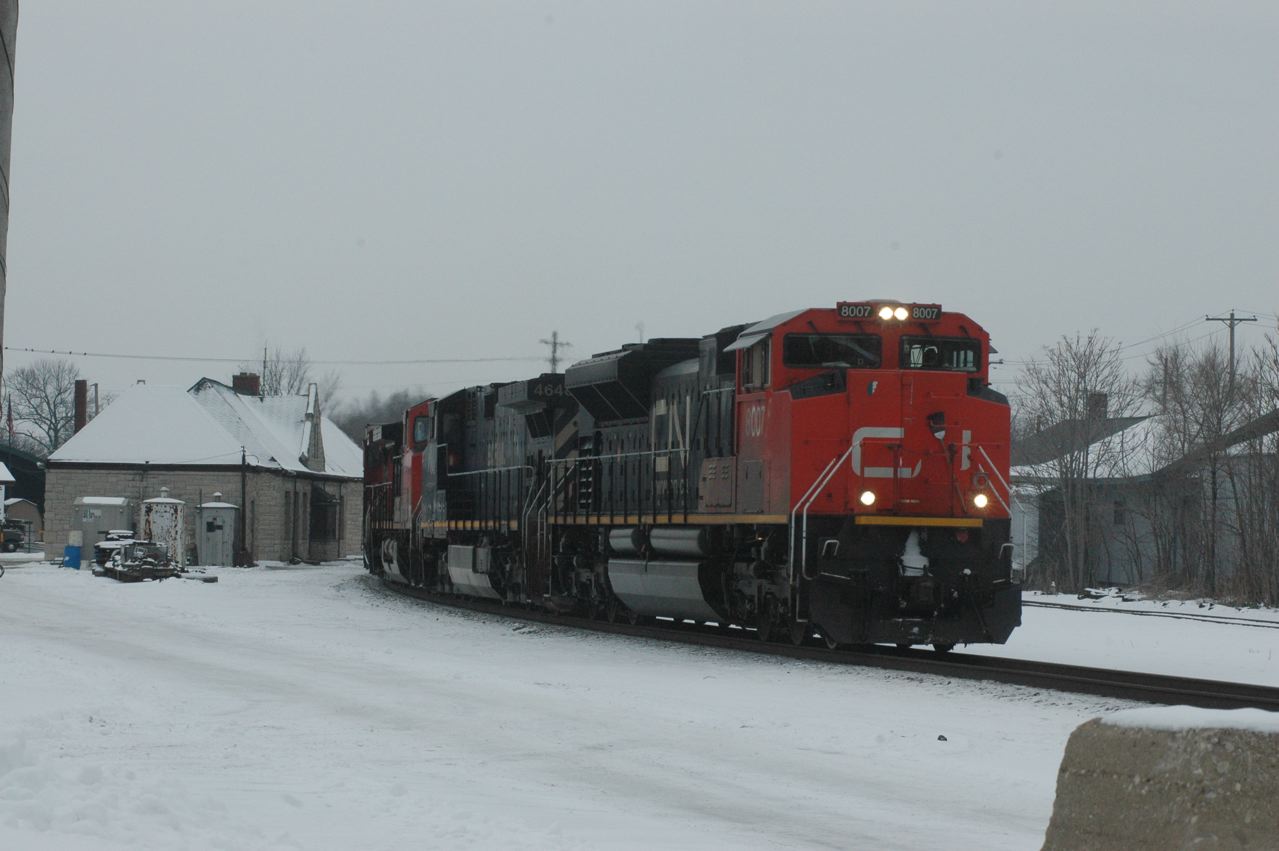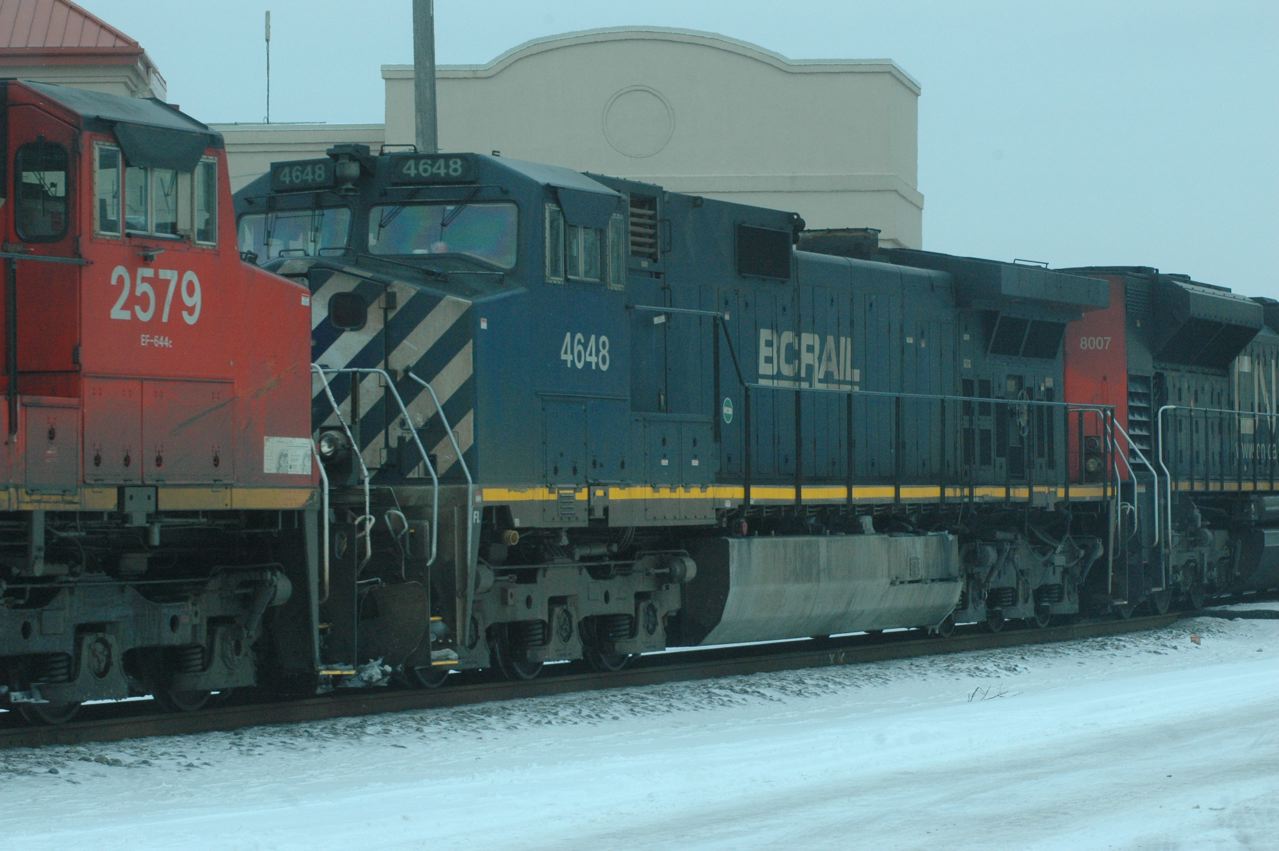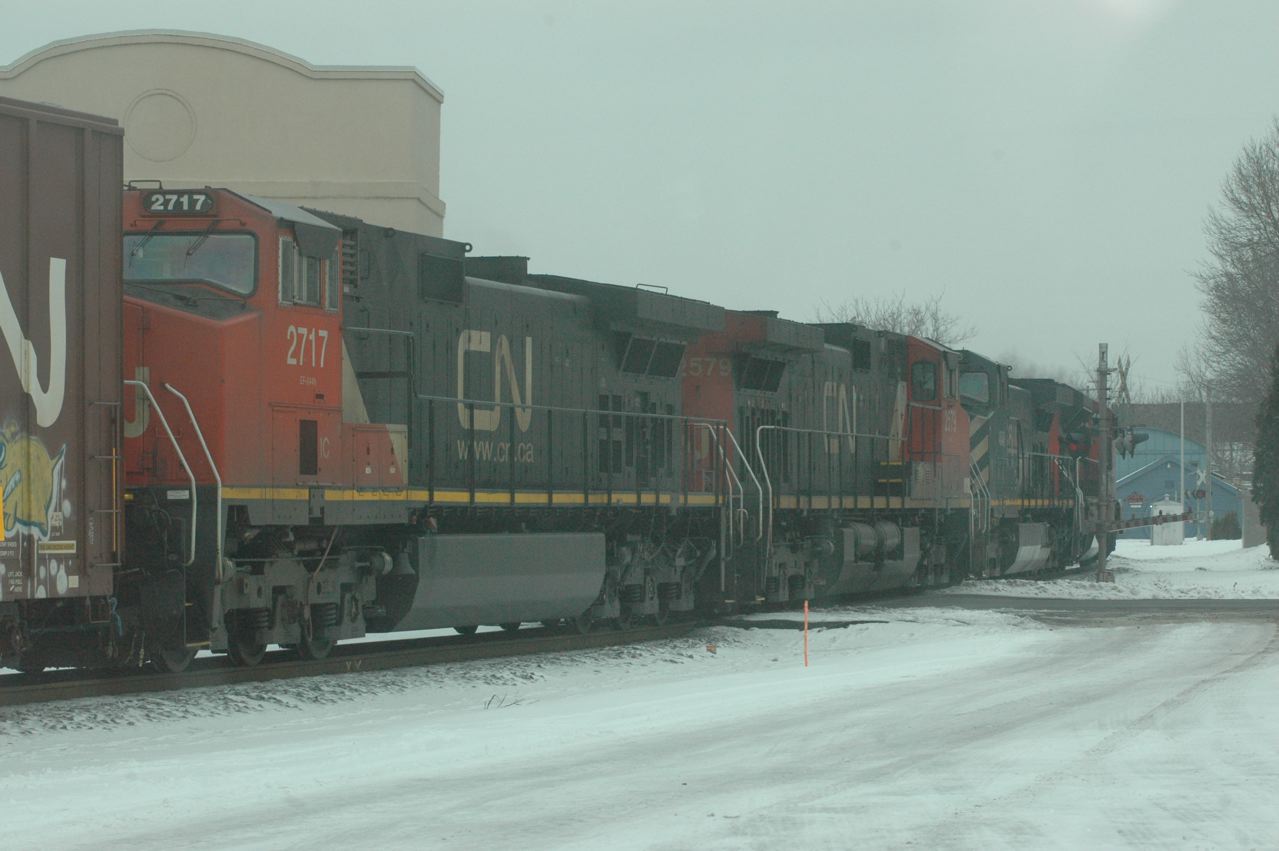 Amtrak #8, running about 2 hours late, rolls thru Duplainville on Dec. 27th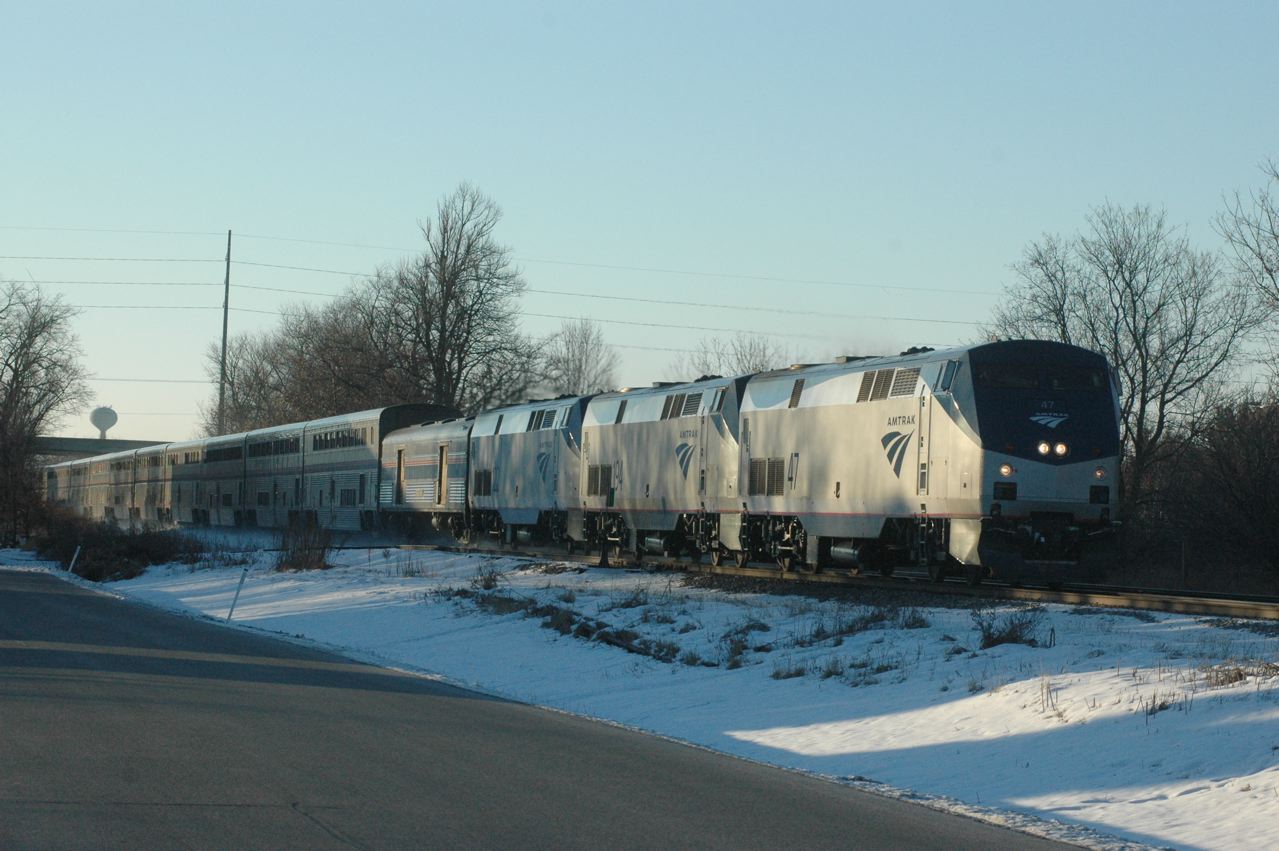 CN #341, the NS run-thru, has 119 cars thru North Duplainville at 3:48 p.m., about 15 minutes after Amtrak #8.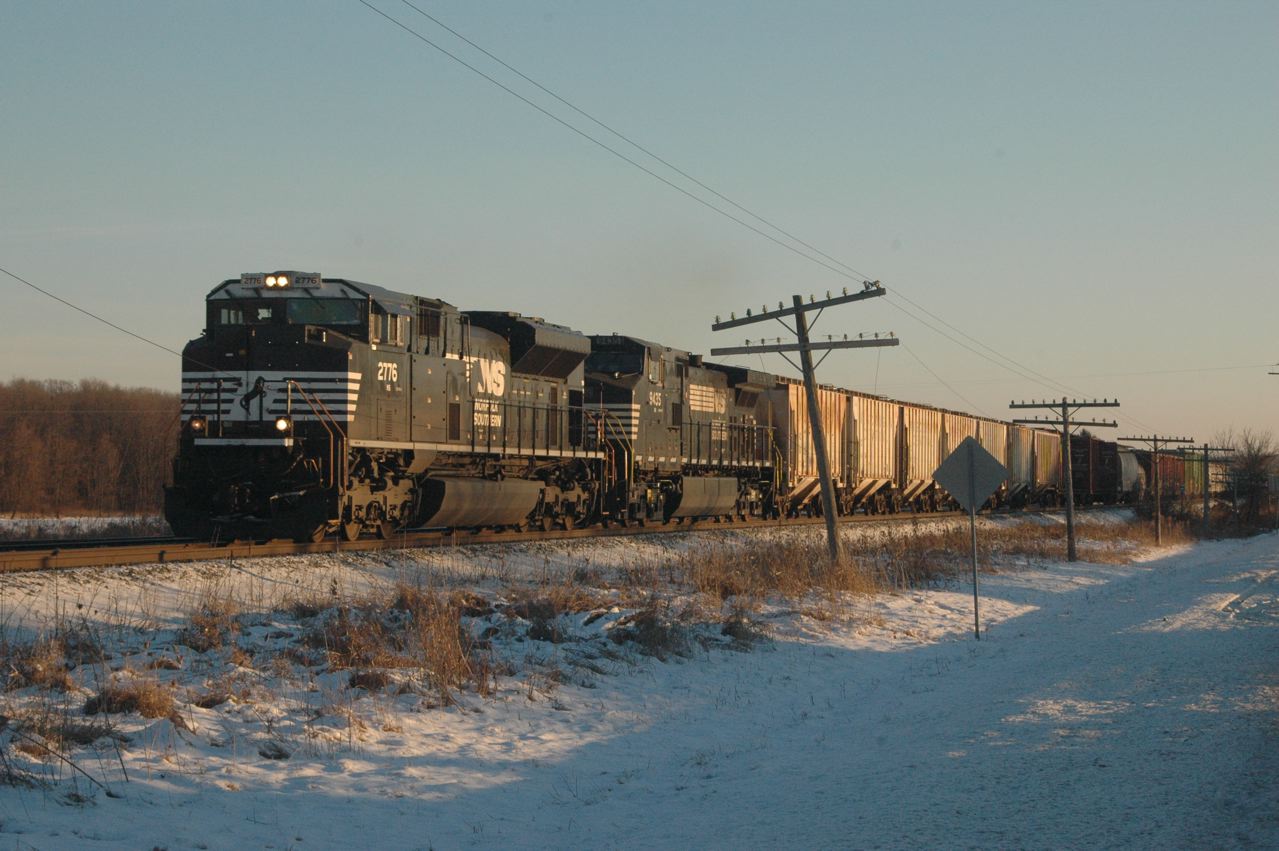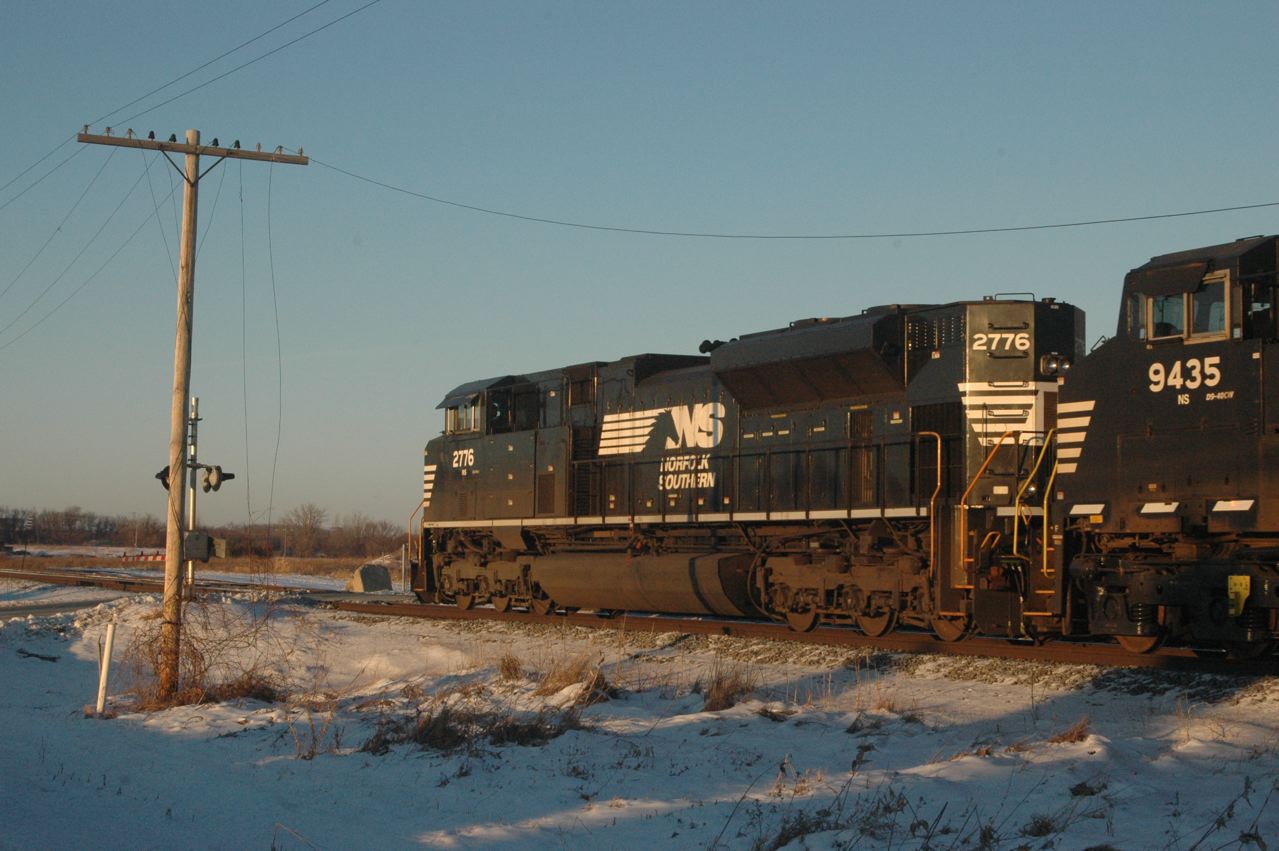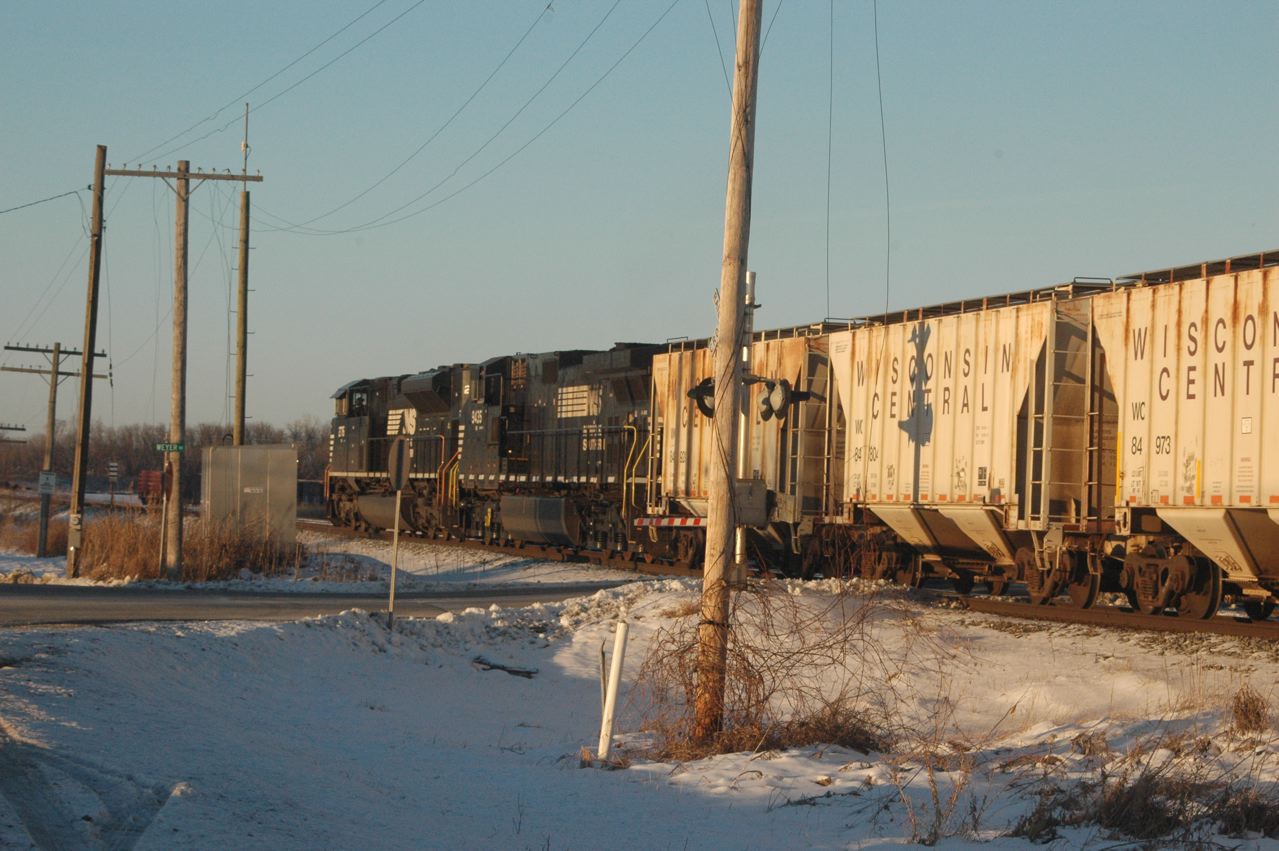 Dec. 29th at the Village of Pewaukee lakefront of Pewaukee Lake, 10:34 a.m., CP #280 (I think) with 8721/9625.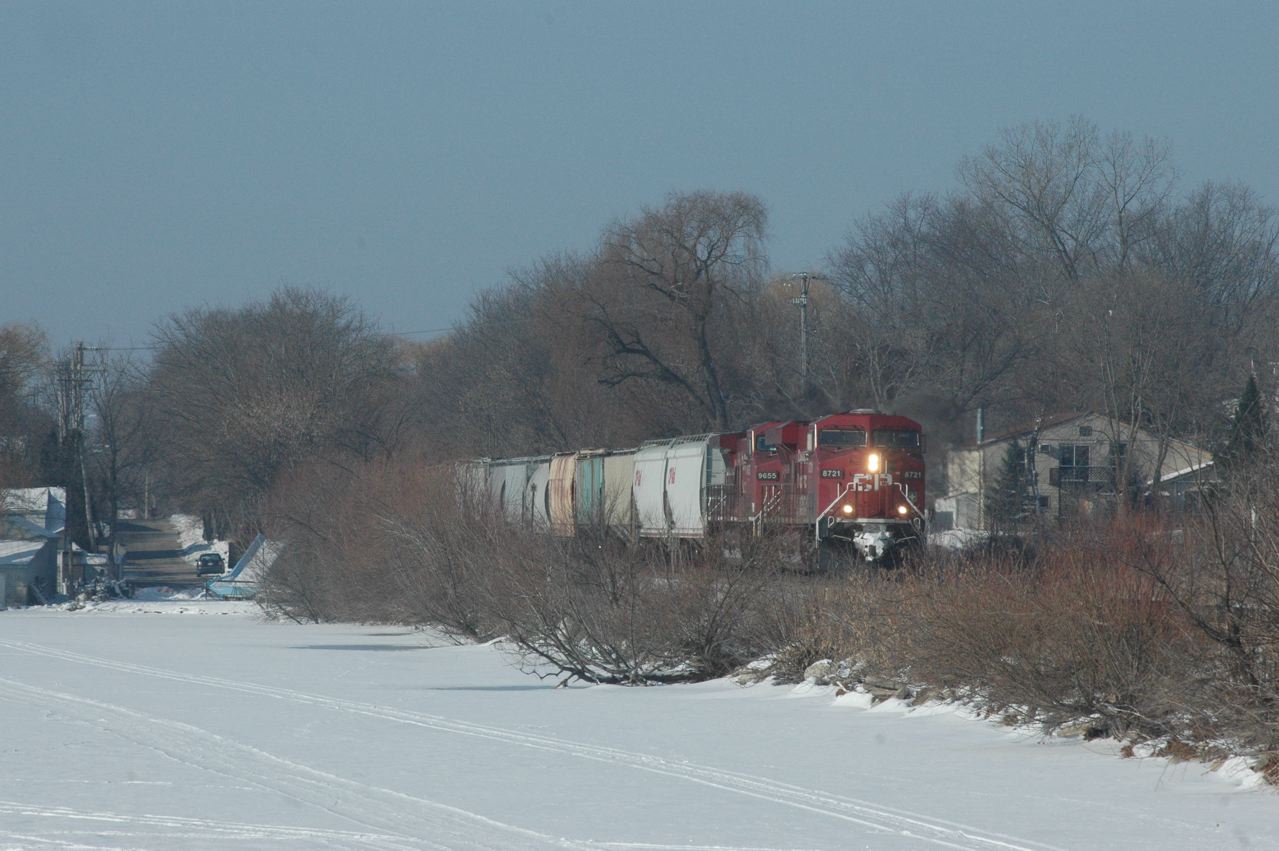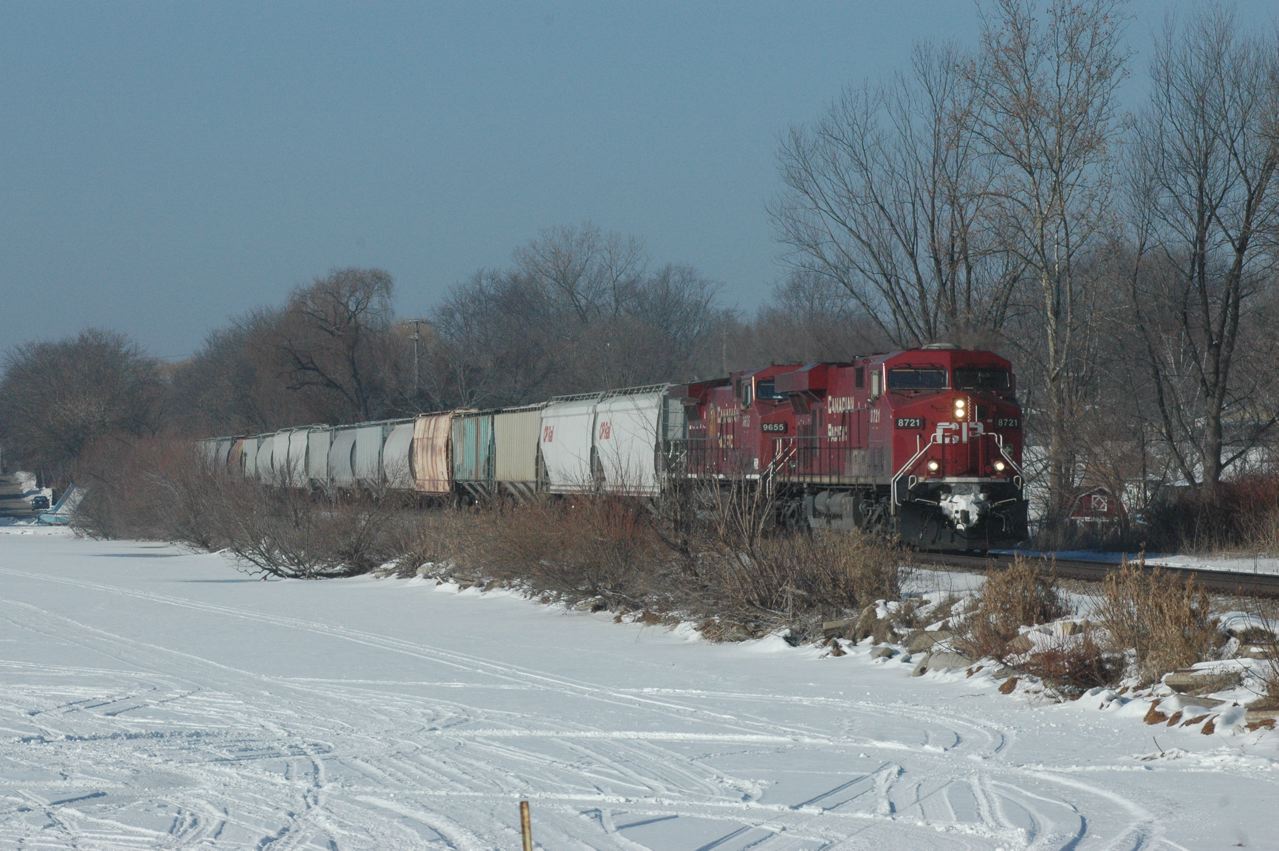 Waiting at the end of double track a mile east, at what CP calls "Pewaukee," was #283, which comes by at 11:12 behind 8835/CITX 3160/8882/Soo 6054, with 75 cars.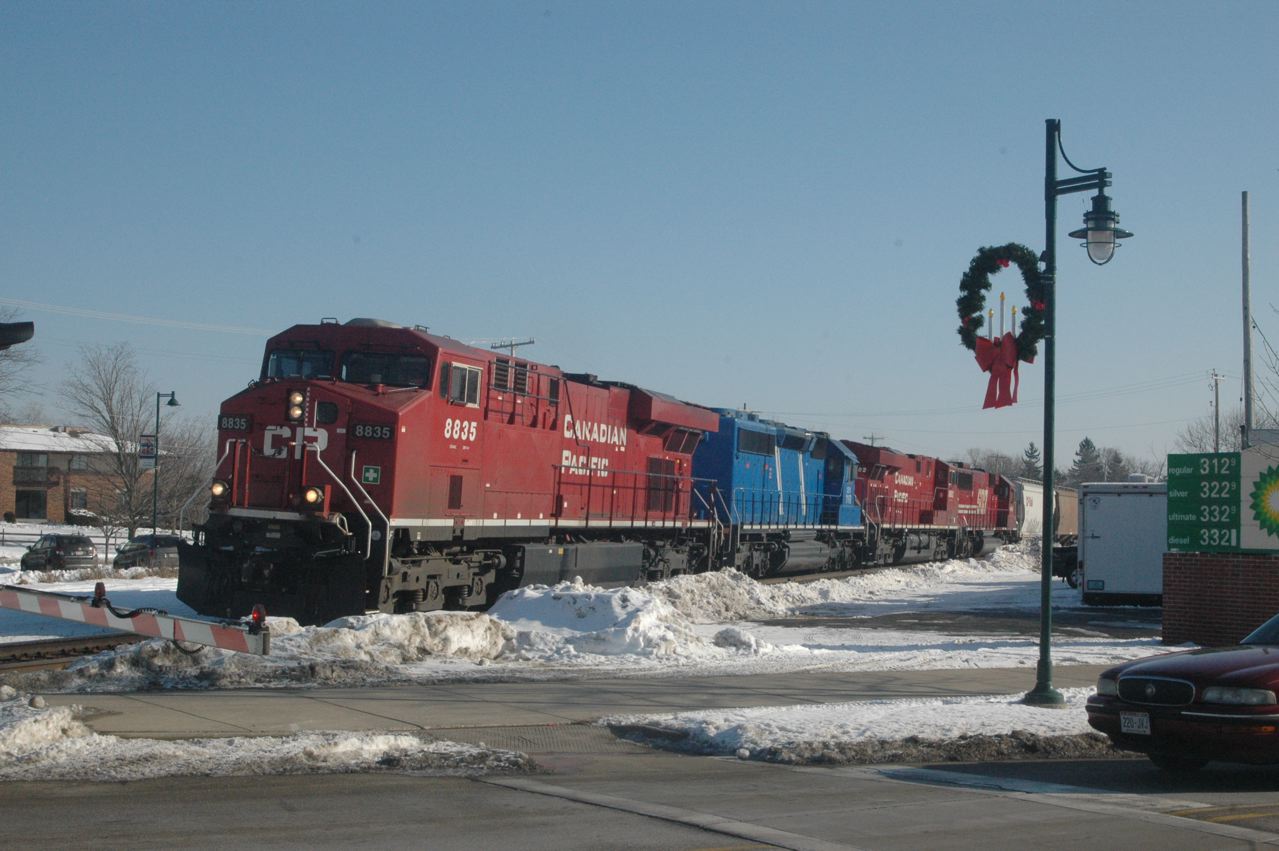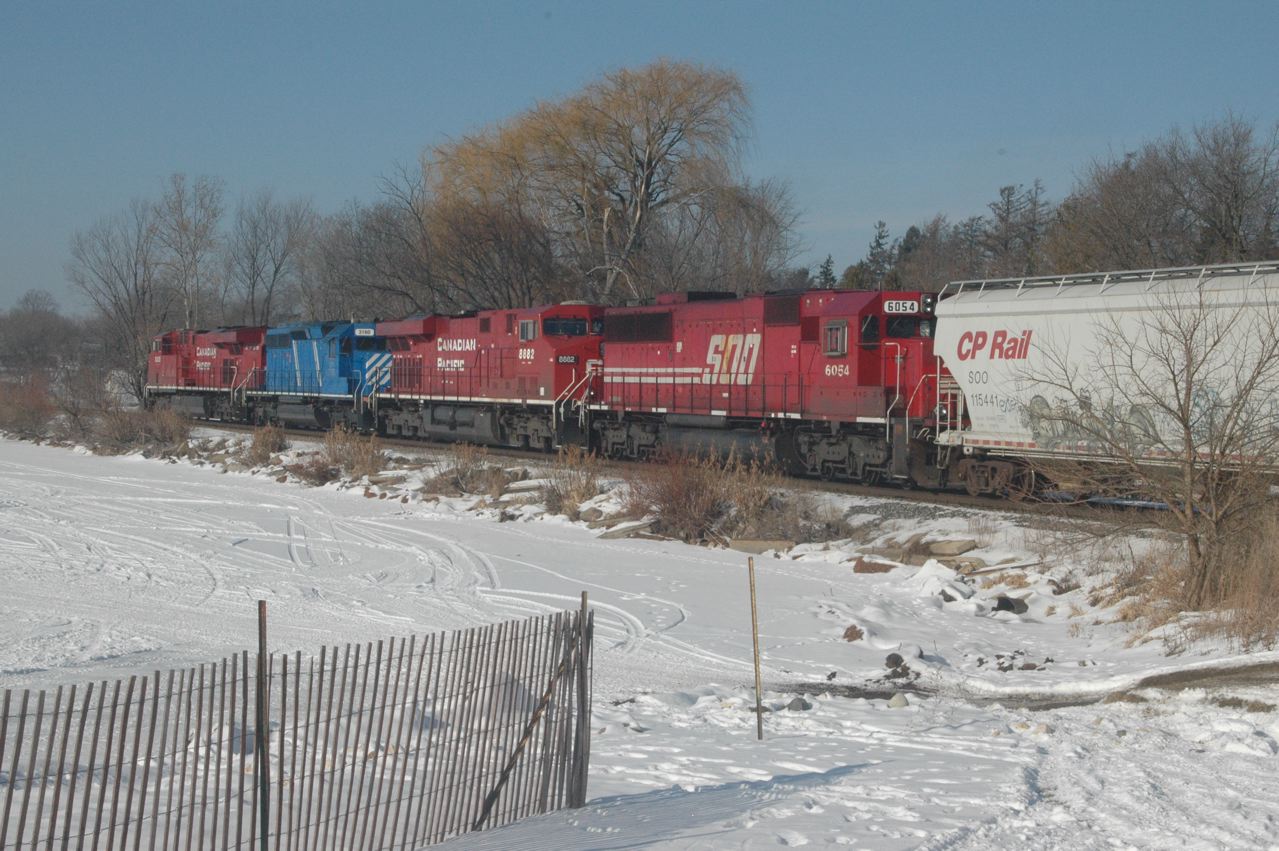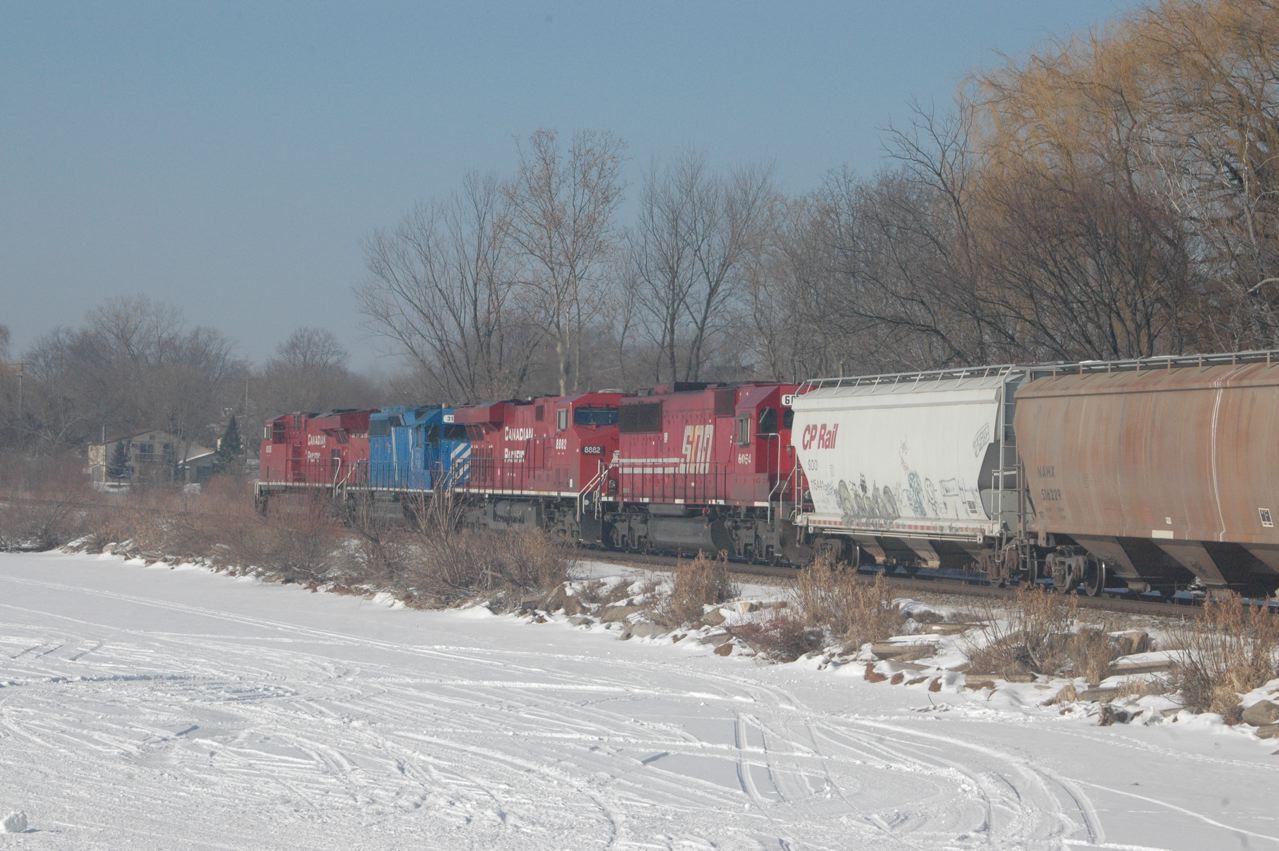 This page was designed and is maintained by Mike Condren. If you have materials
that you would like to contribute, contact me at mcondren@cbu.edu