Amtrak Trip to California
April 2011
Trip Westbound
Photos by Dave Ingles
Going west, Amtrak put "red-nose" Heritage P42 unit 156 on #3 as rear unit (to protect the paint scheme), ferrying it out for the excursion, which it led with a dirty old P32 trailing. The first photos here are at the morning service stop on Thursday, March 31, at La Junta, Colo.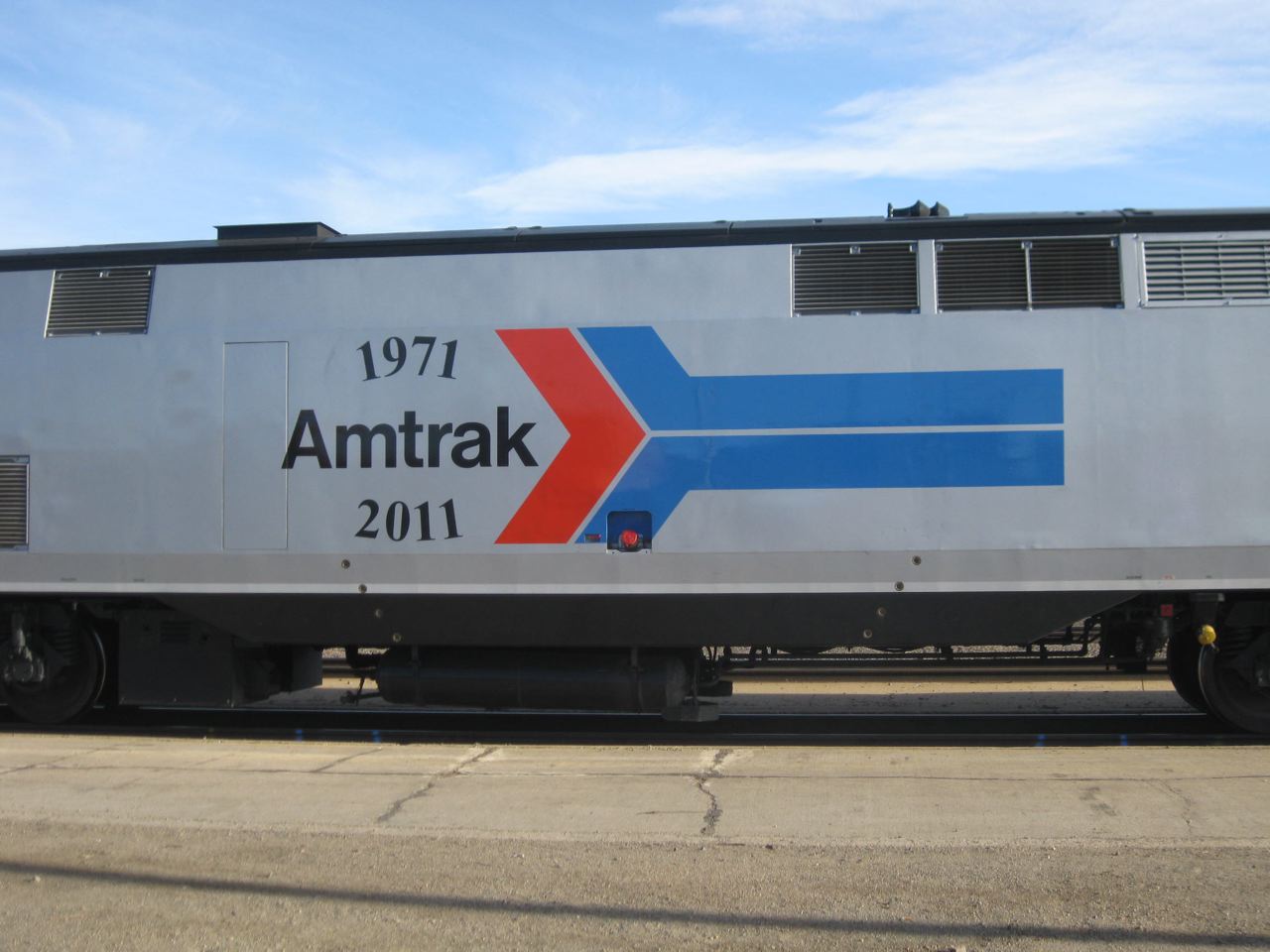 Rick and Jane Moser had greeted me when the Chief stopped in Naperville and alerted me to our rear unit, so I snagged this shot from the open window on the lower level door of my sleeping car as we left Mendota, Ill.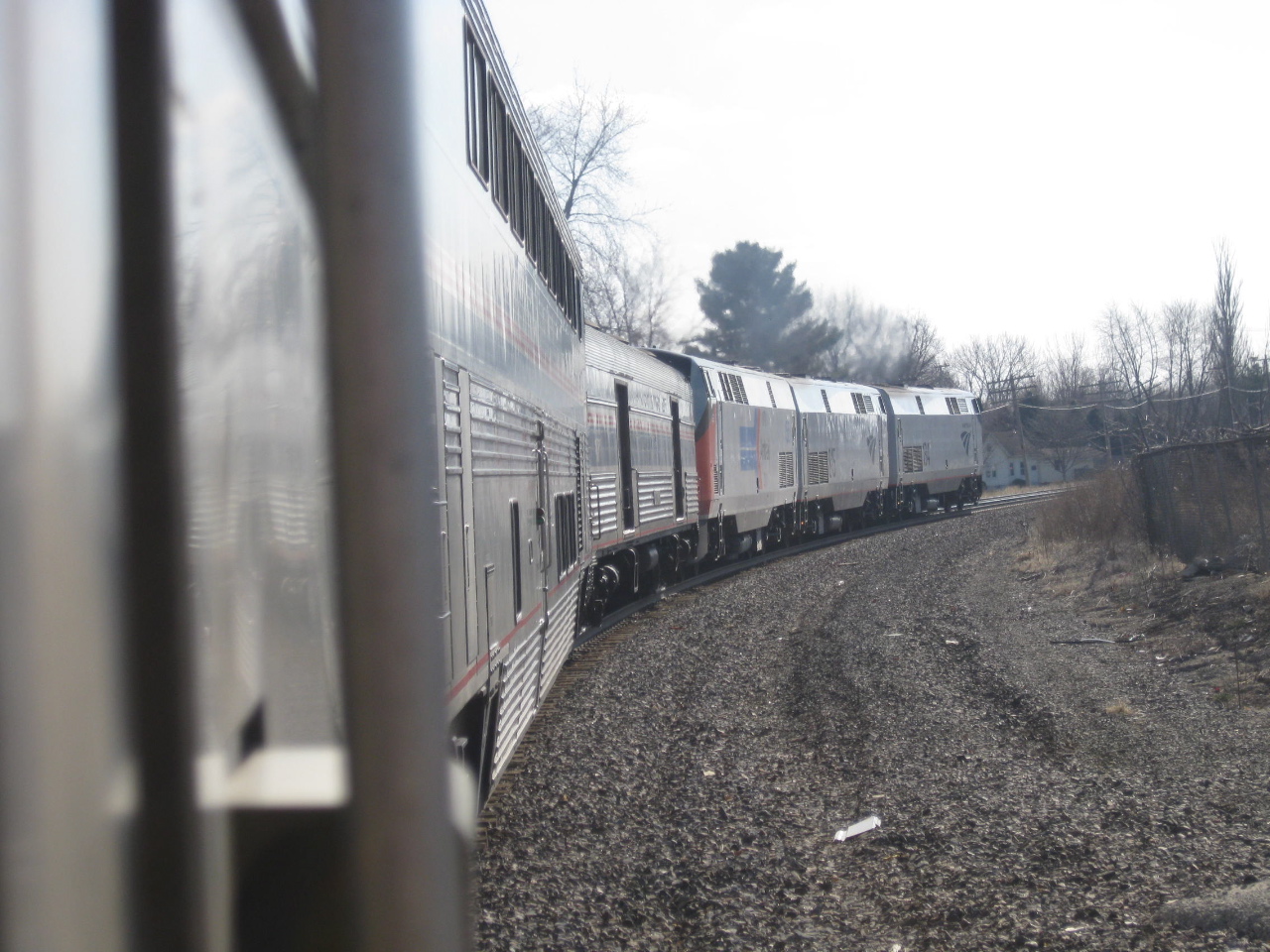 Photos at La Junta, and going over Raton Pass.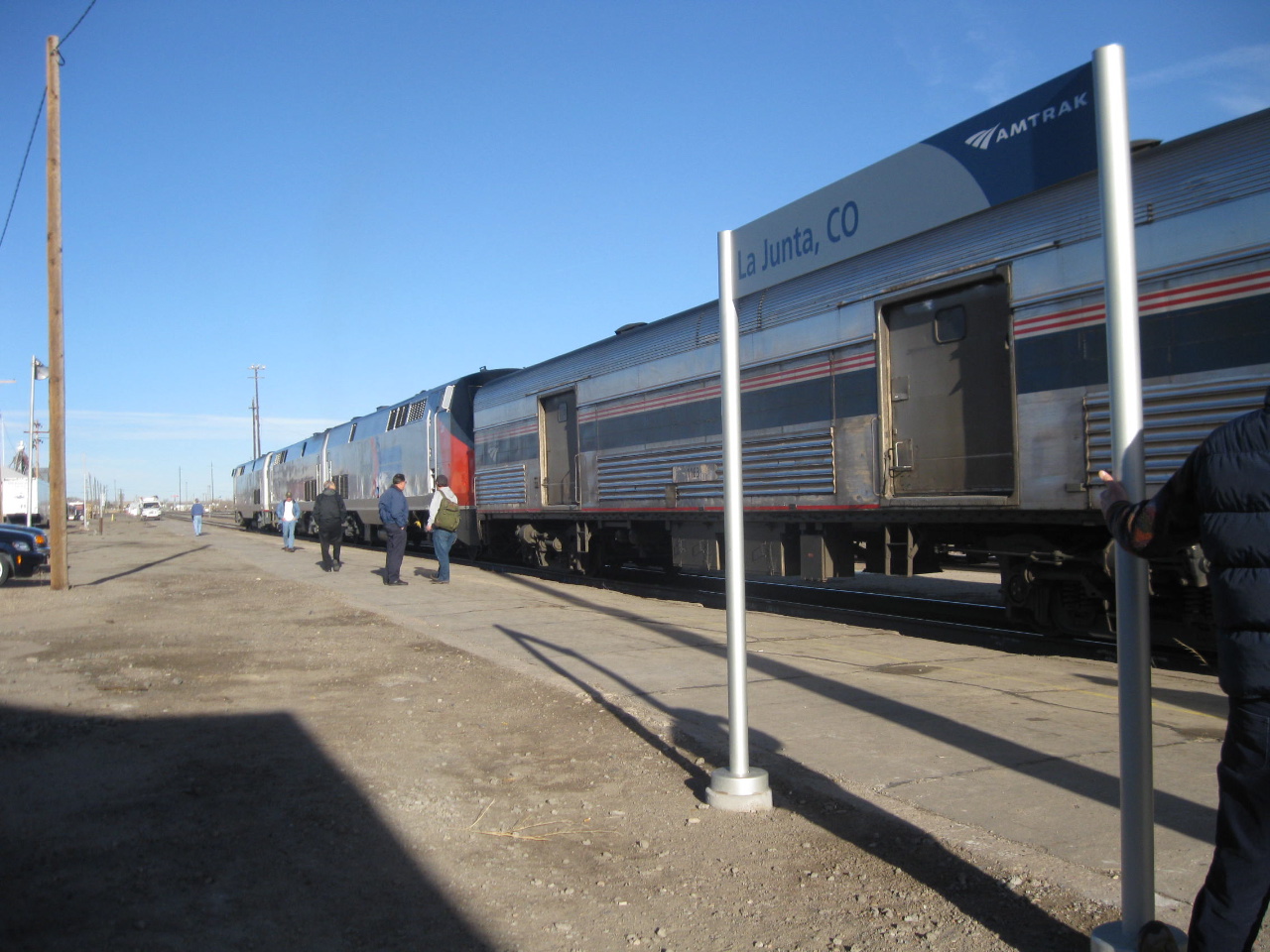 Our middle unit was one of the rebuilt P40's.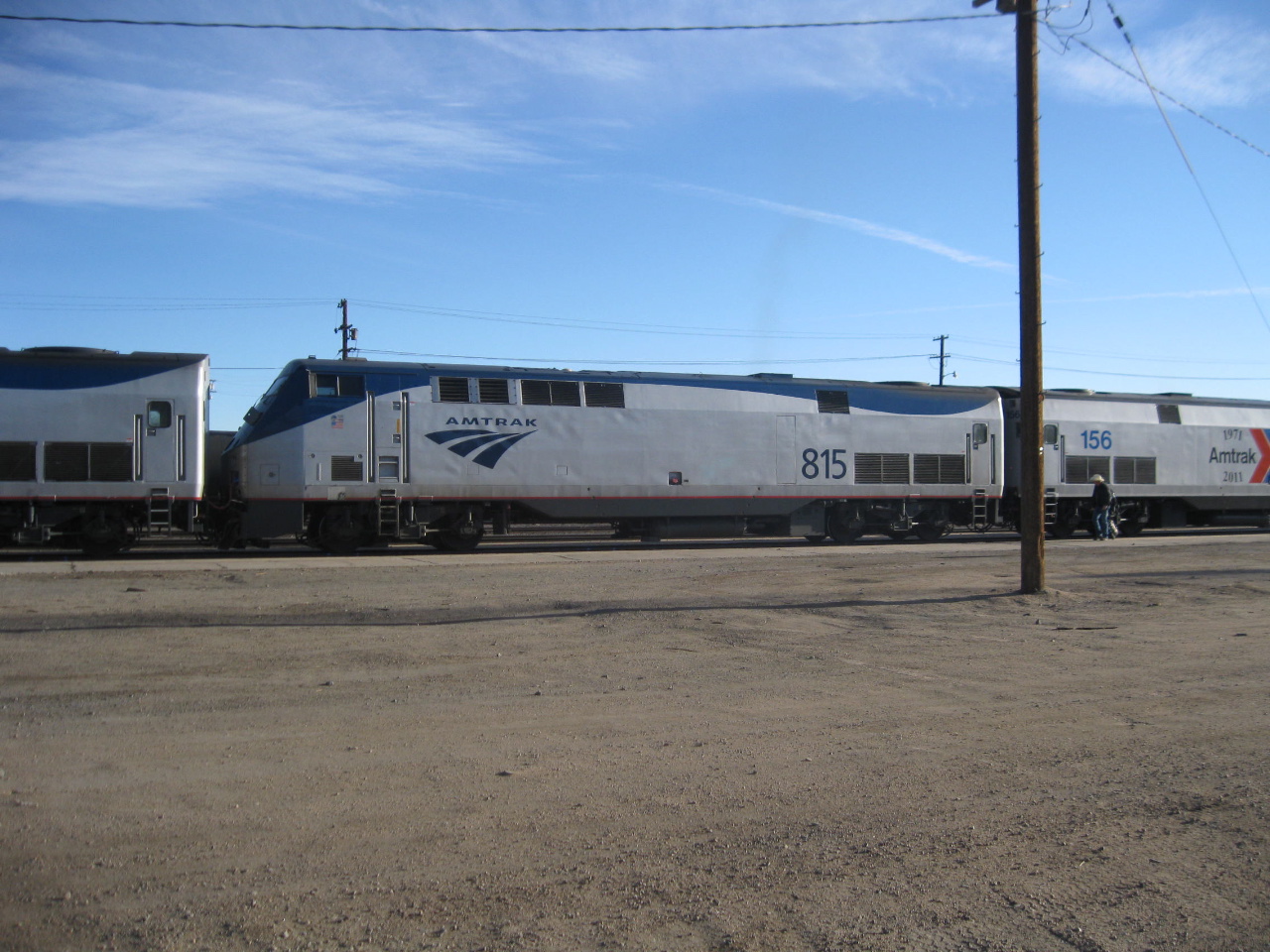 At Albuquerque, the units were parked so the 156 was in shadow, but I re-photographed my favorite sign, an image of which from last fall I have posted at "signspotting.com", a funny sign web site, with the caption, "If they're NOT ON the tracks, we are in big trouble!"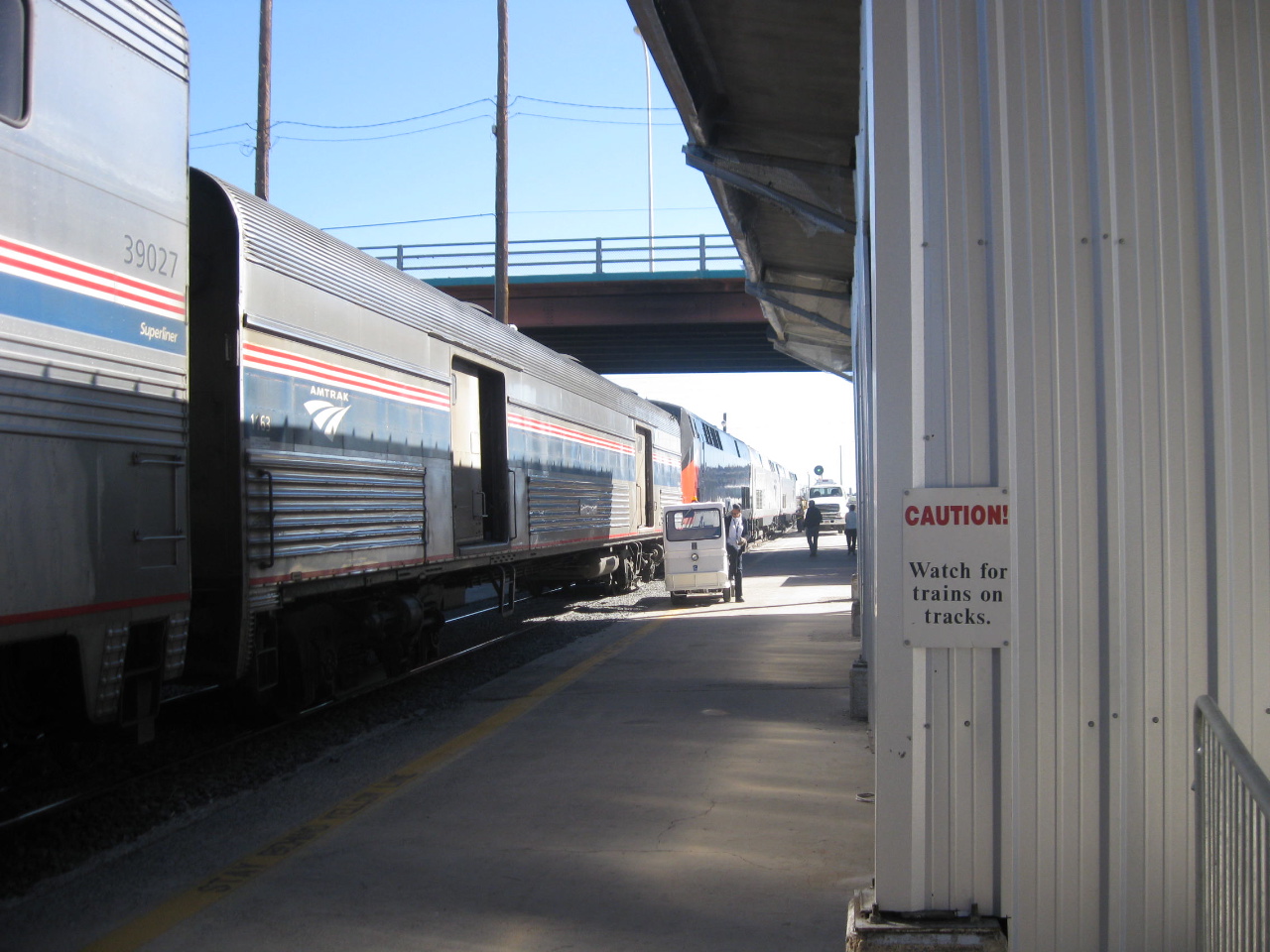 Some passengers took their own initiative to clean car windows.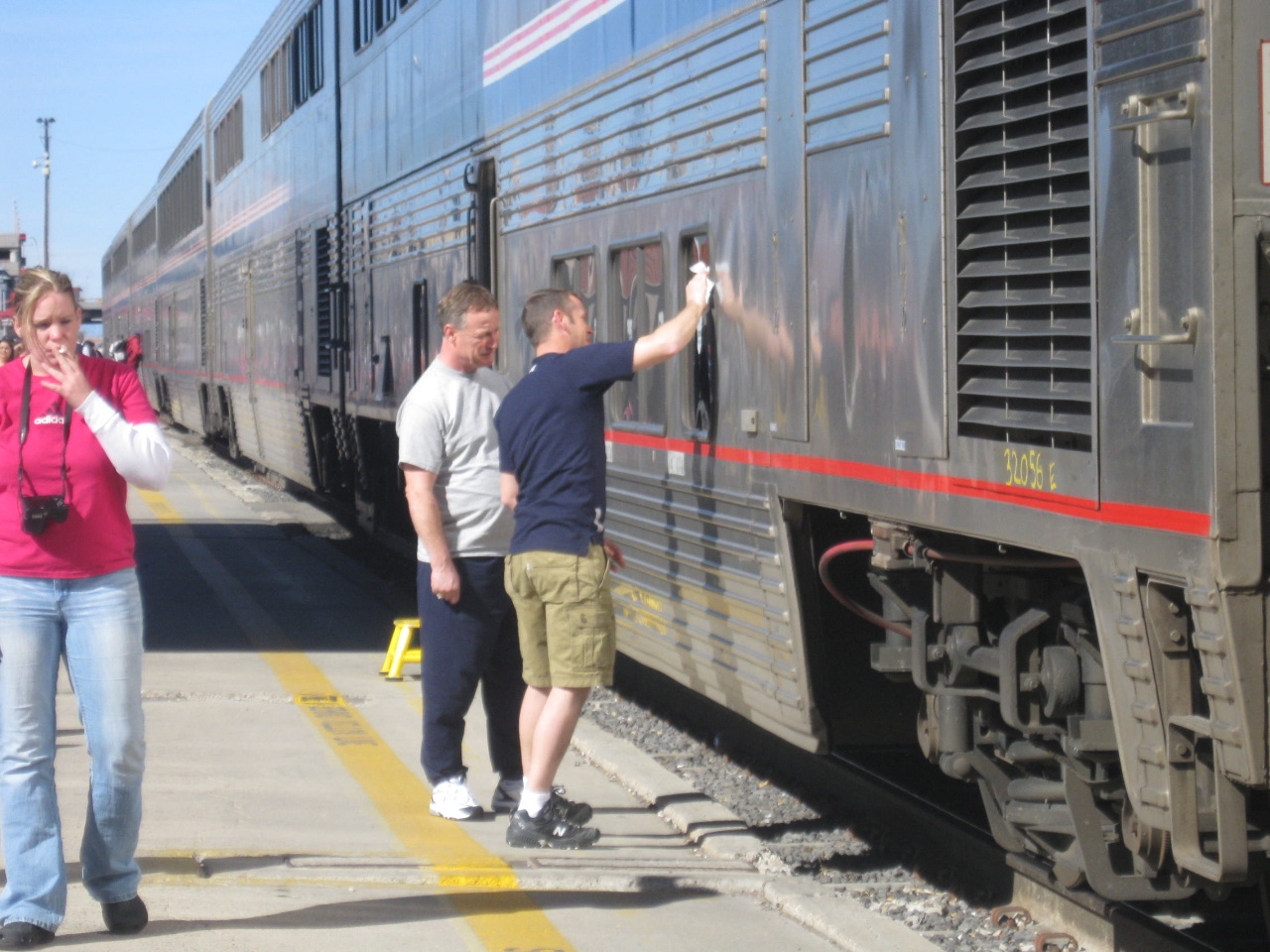 | | |
| --- | --- |
| A New Mexico Railrunner commuter train loads at its platform behind Amtrak #3. | |
| | |
| --- | --- |
| A contractor to Amtrak actually cleaned the high windows! | |
Friday morning, April 1st, right on time around 6:30 a.m. PDT, I disembarked at Fullerton, Calif., to be met by and visit with a business contact; before we adjourned for breakfast, a few trains had to be photographed, of course. It's a terrific place to train-watch.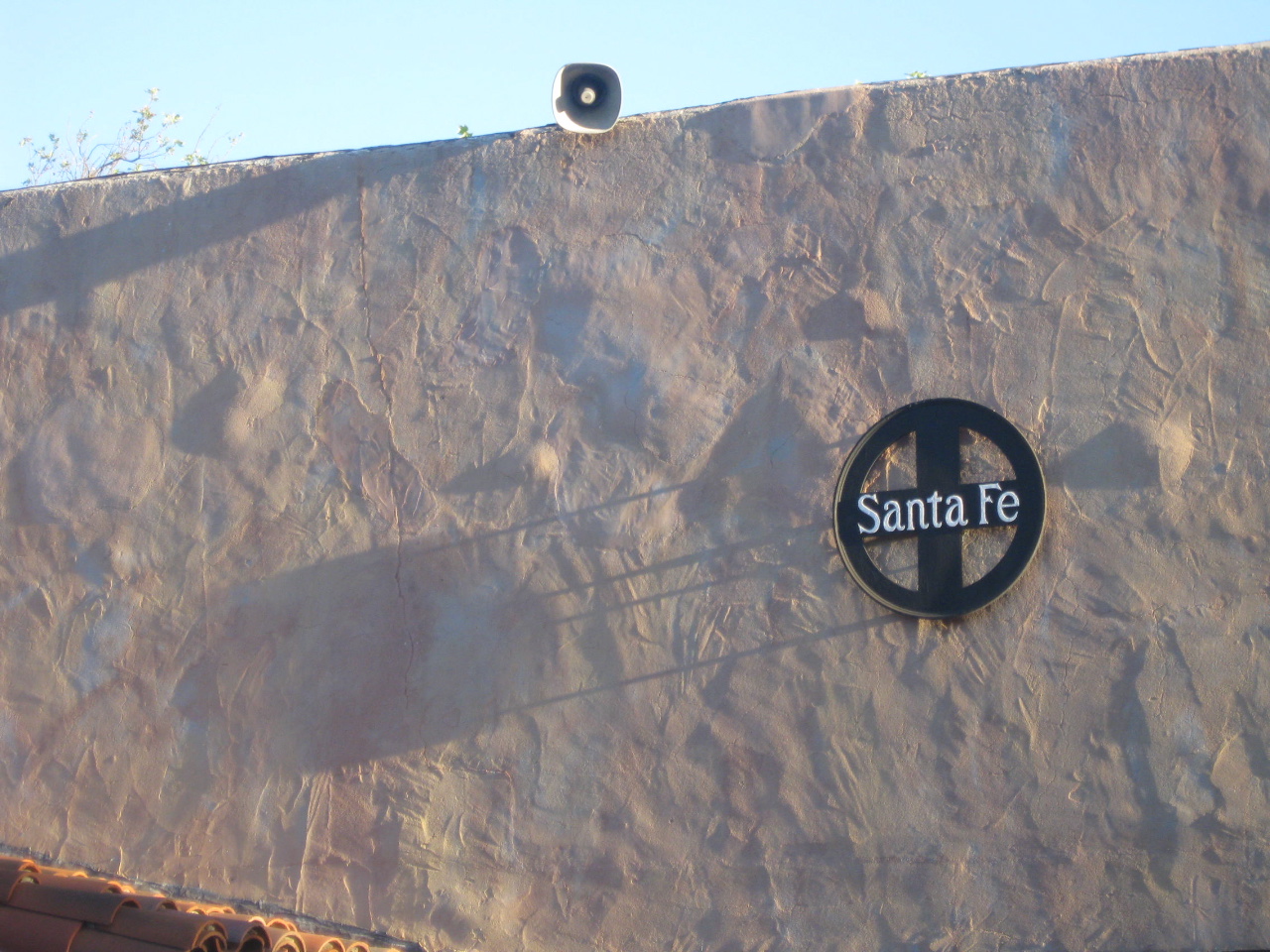 Here's #3 before it pulled out.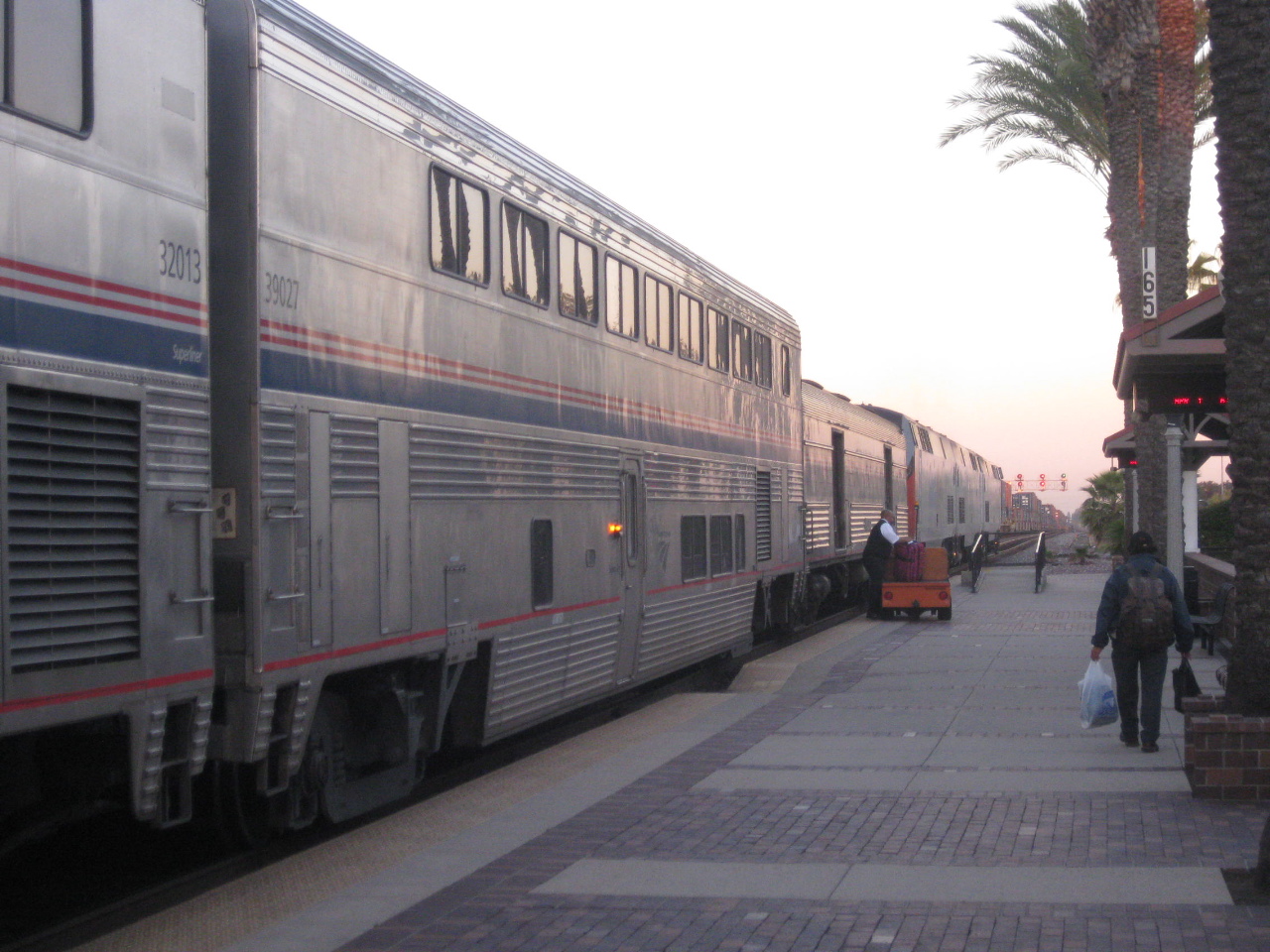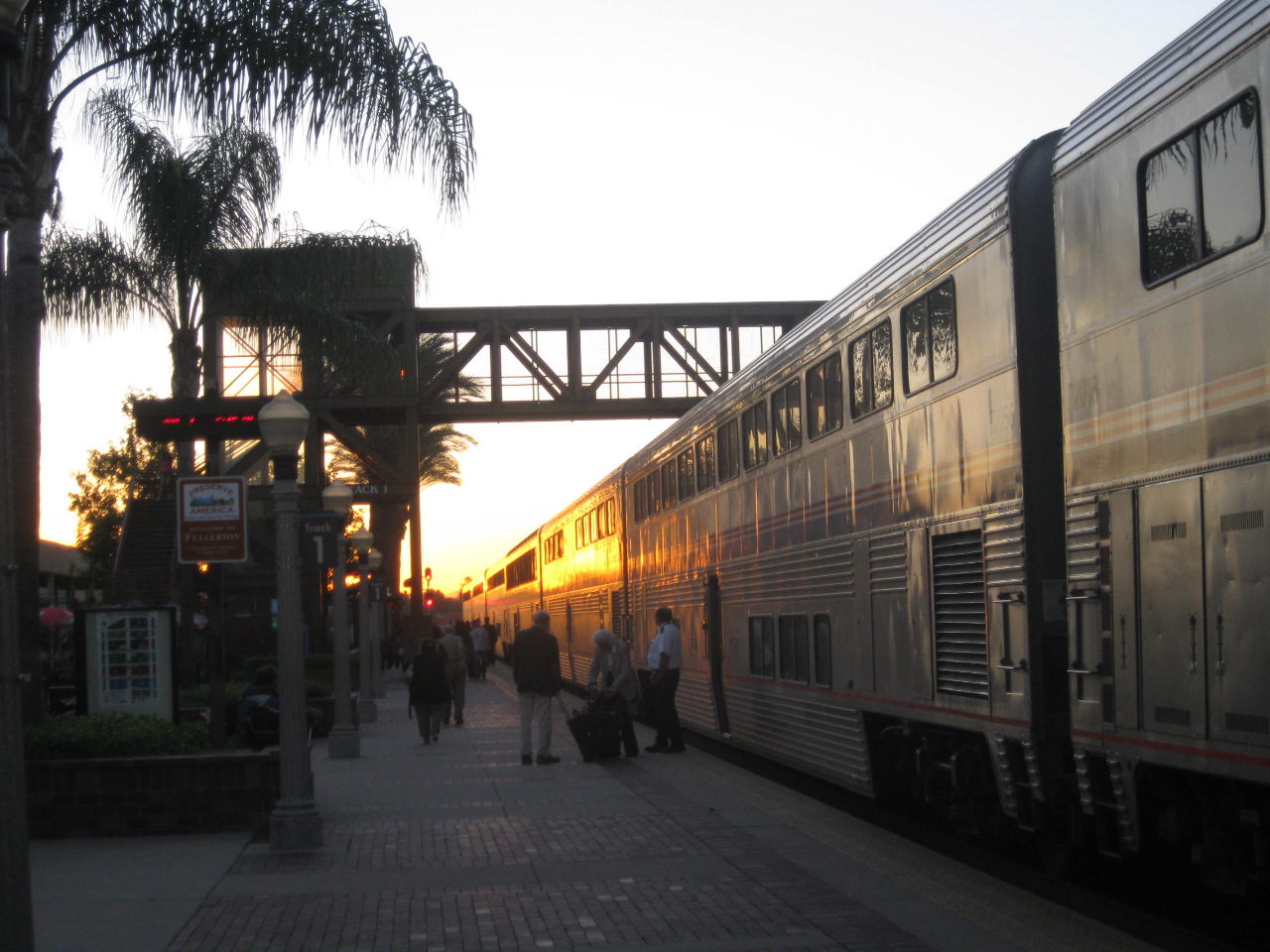 An eastbound stack train had to wait for #3 and then some Metrolink commuter trains.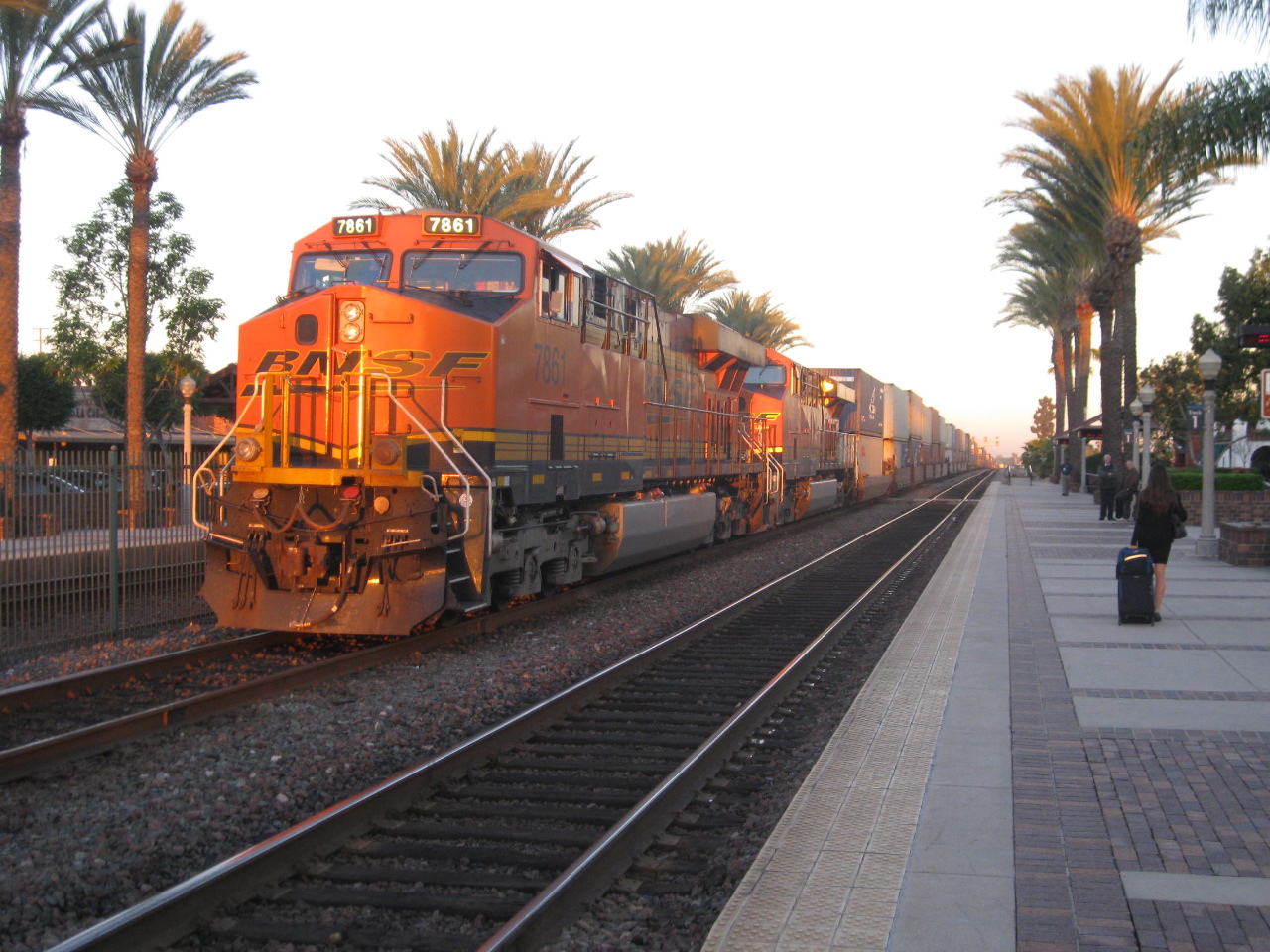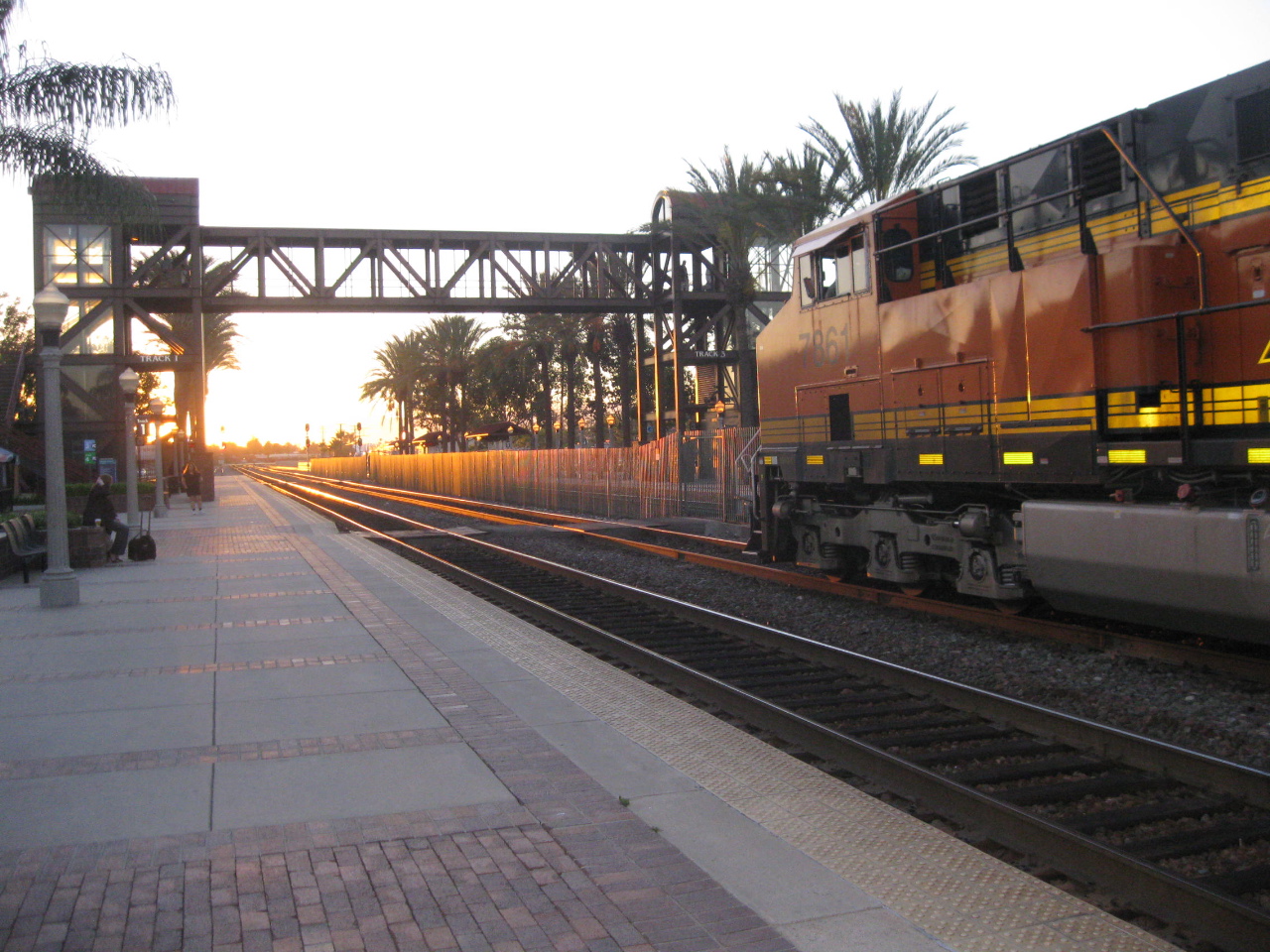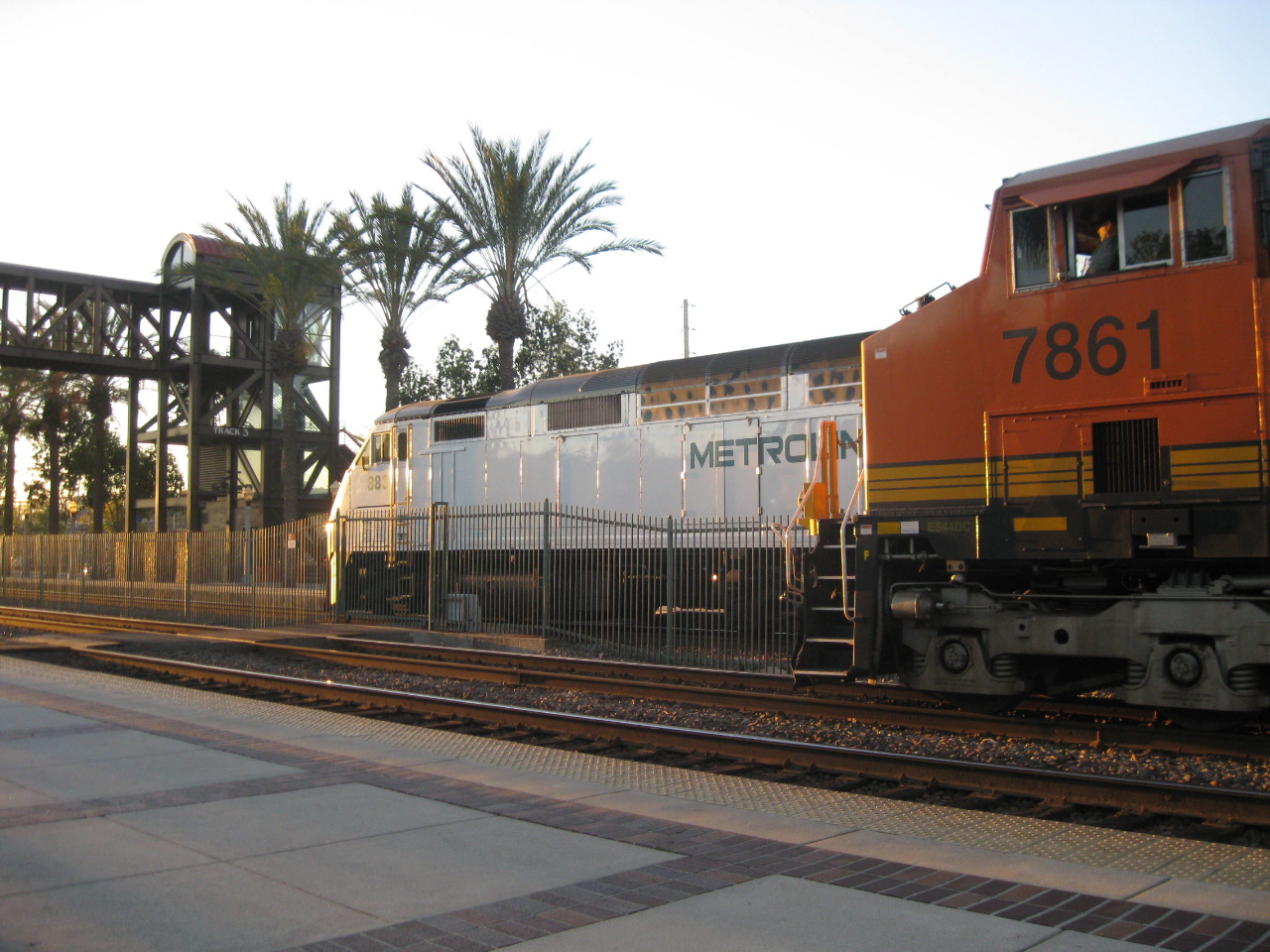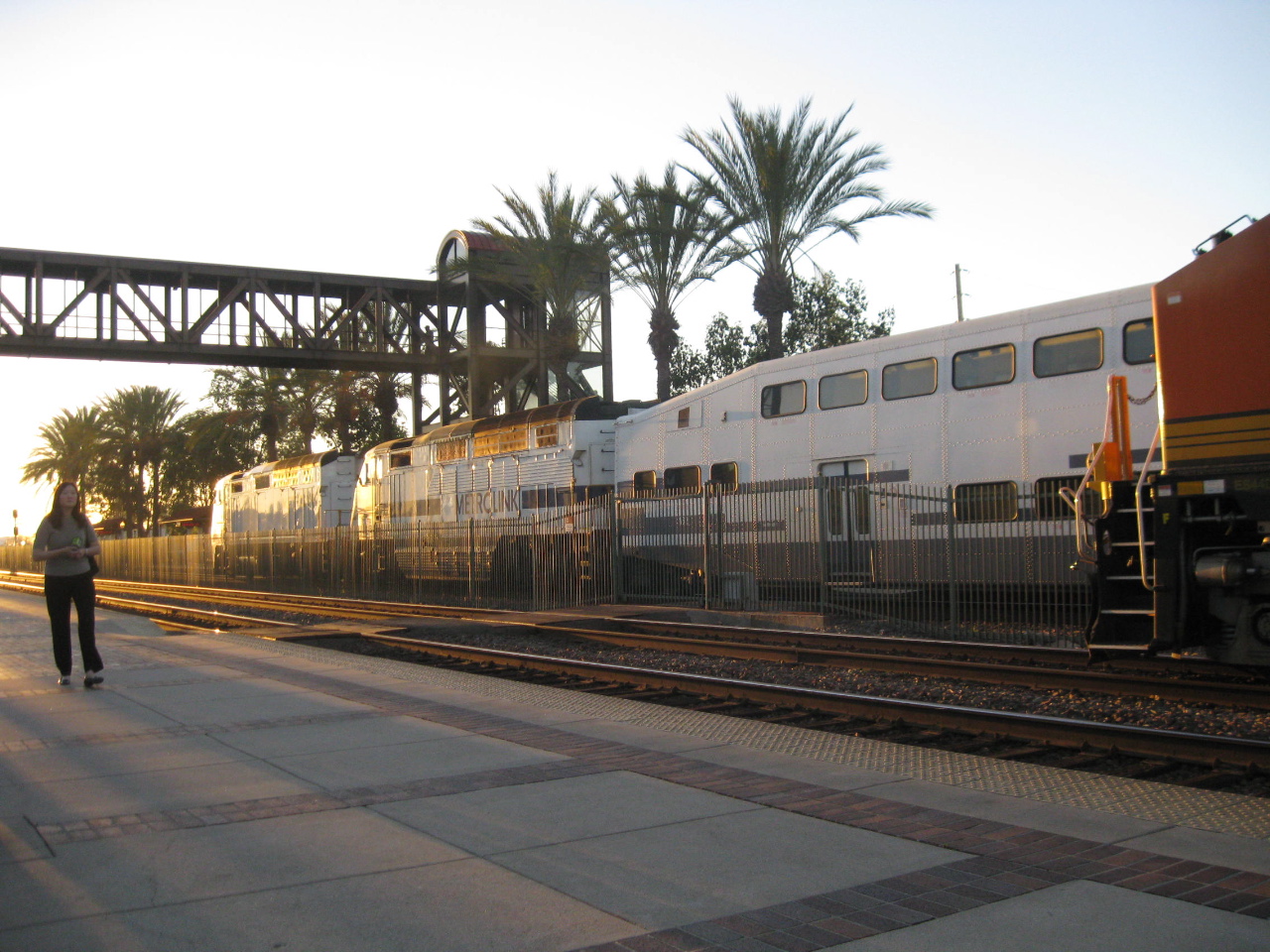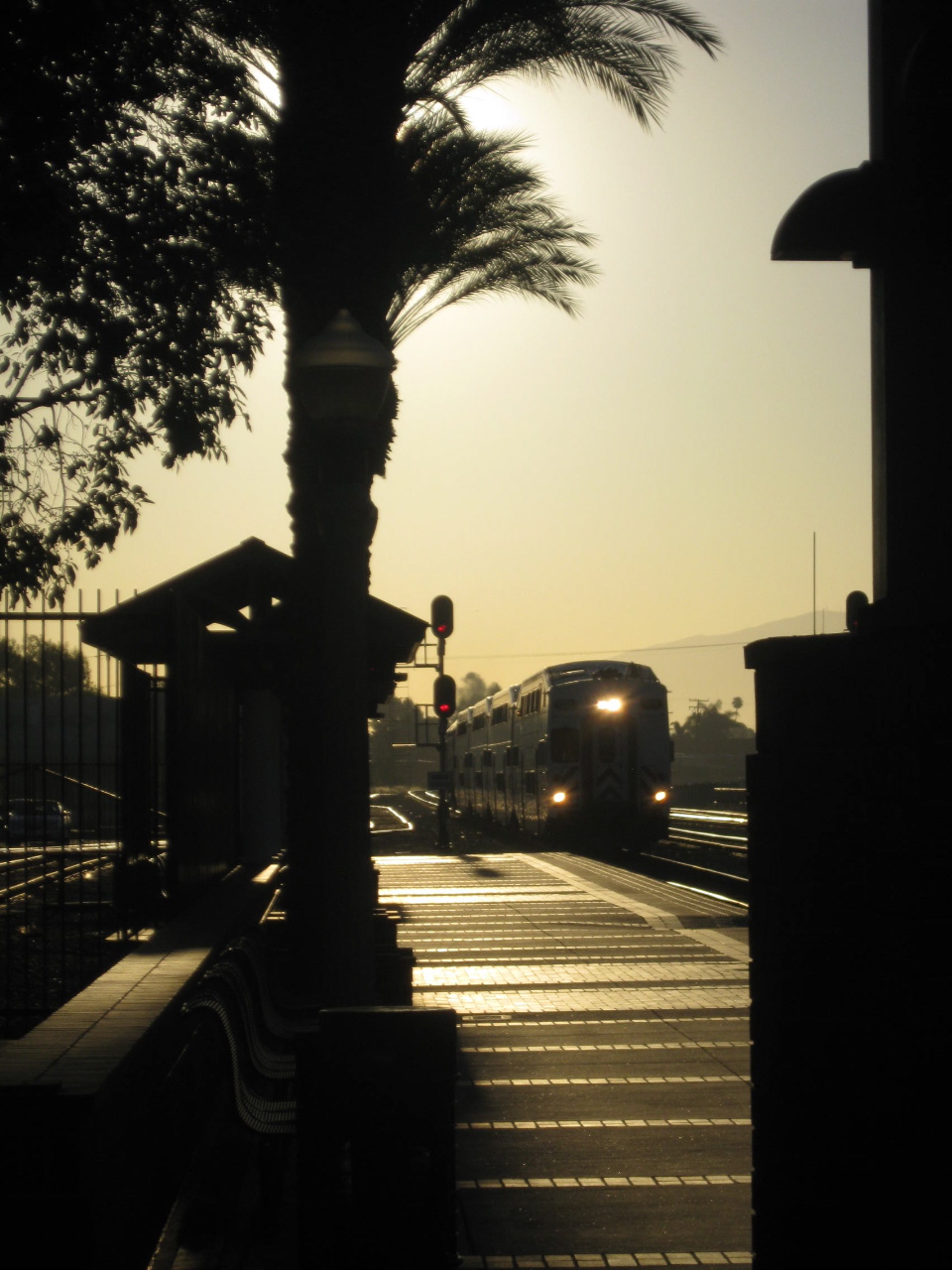 An inbound Metrolink train leaves the station.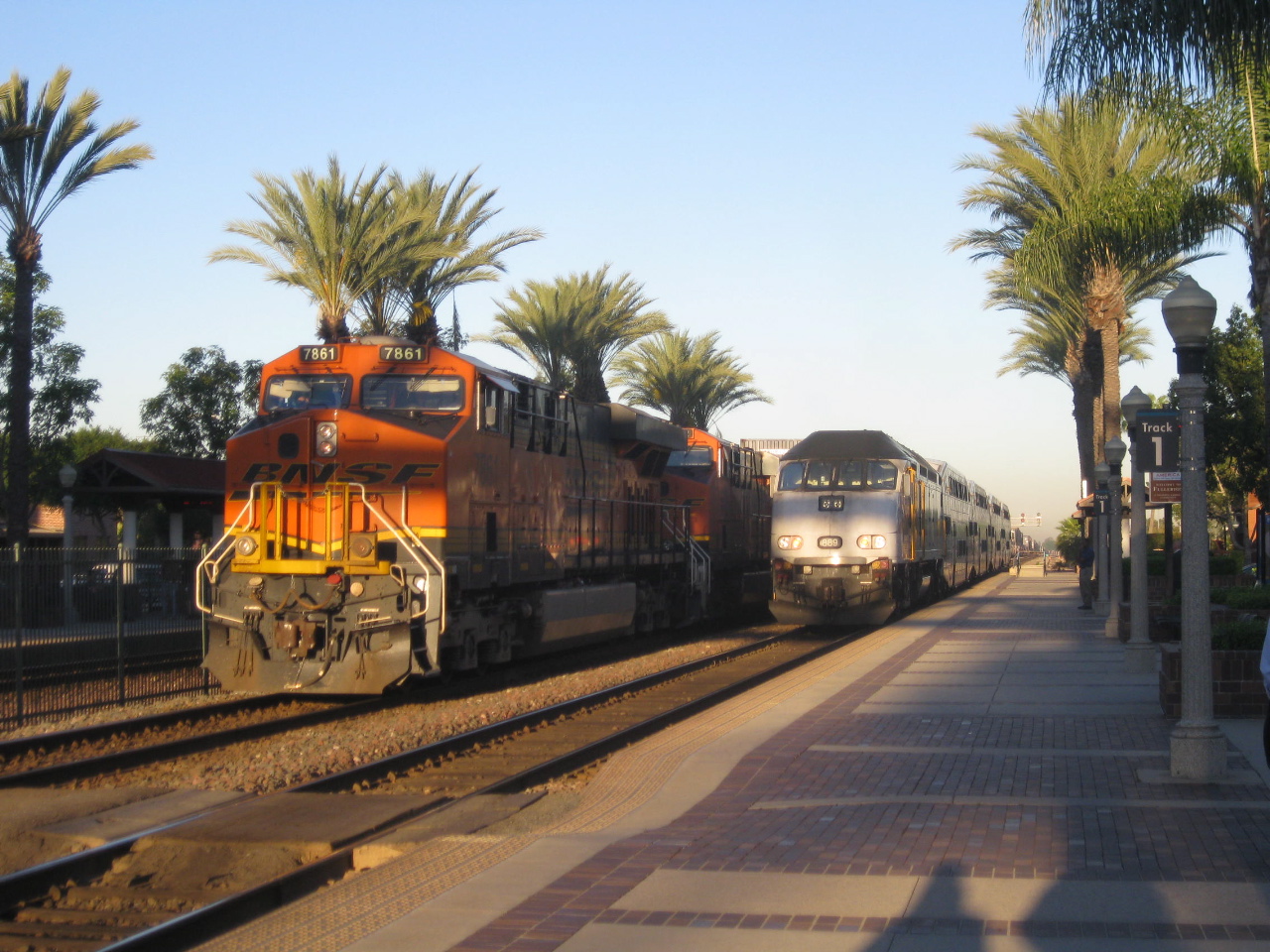 An outbound commuter had some of the new cars, check the decorations, and a more-fortified collision-protection cab control car at the rear.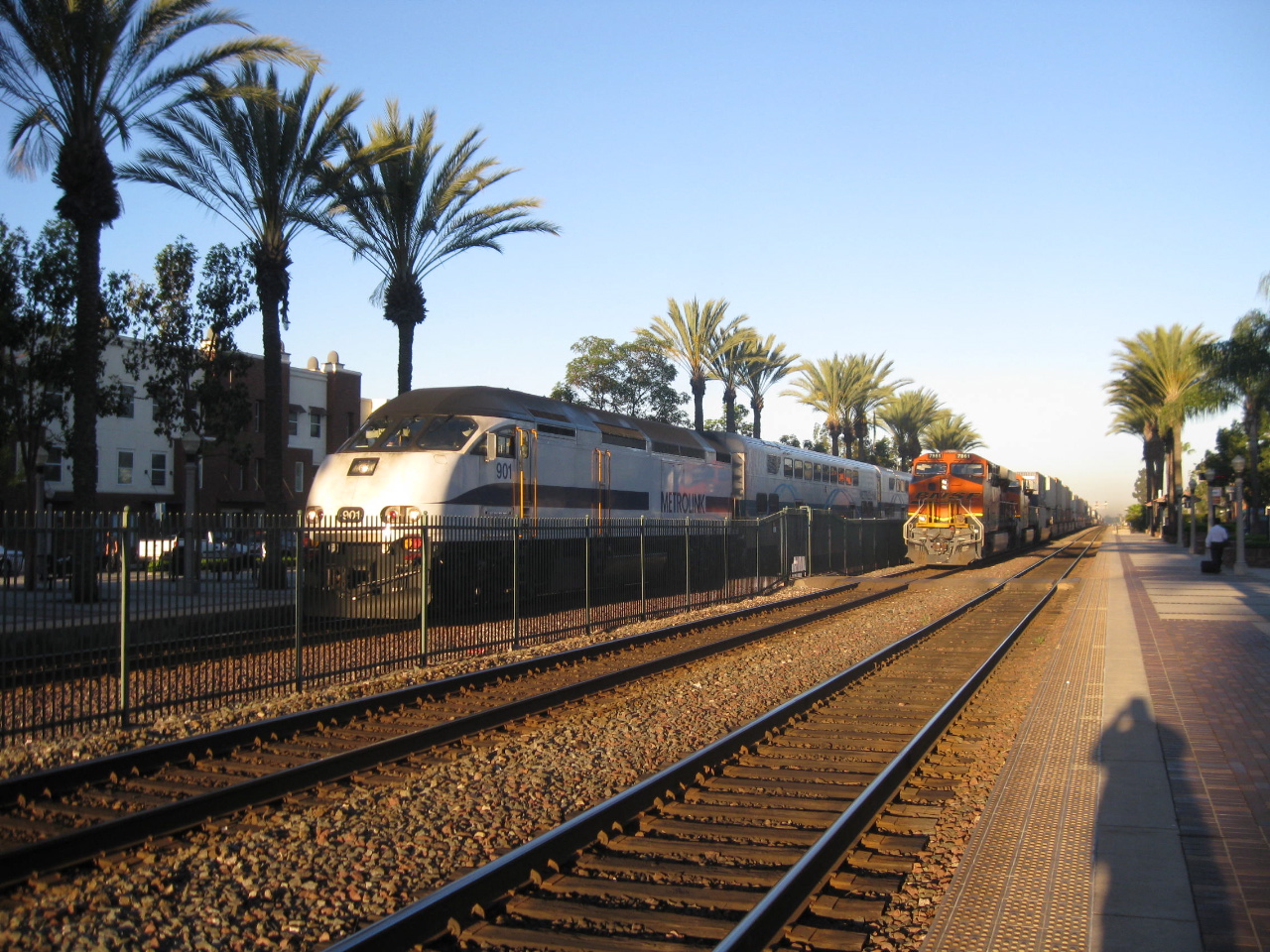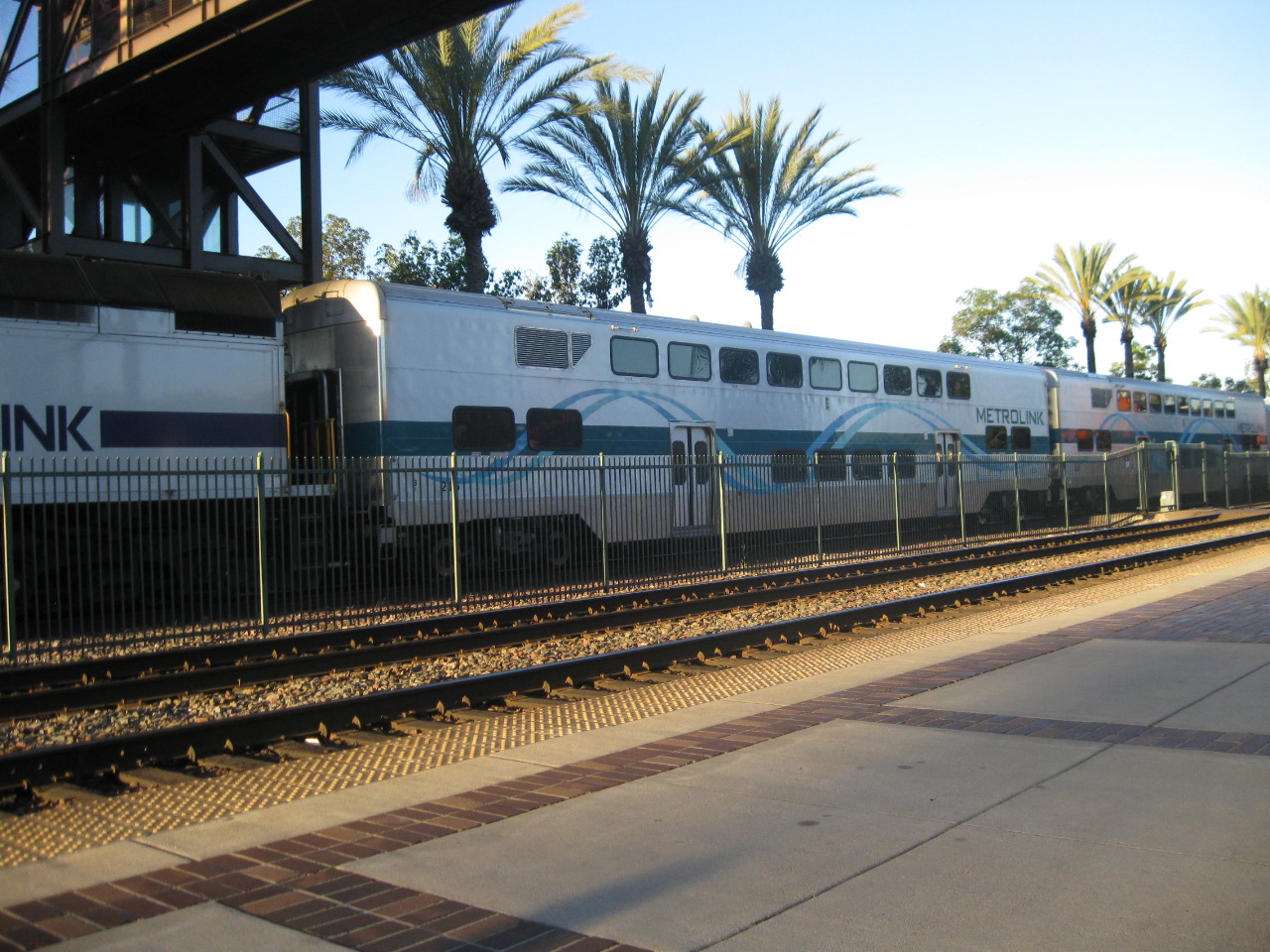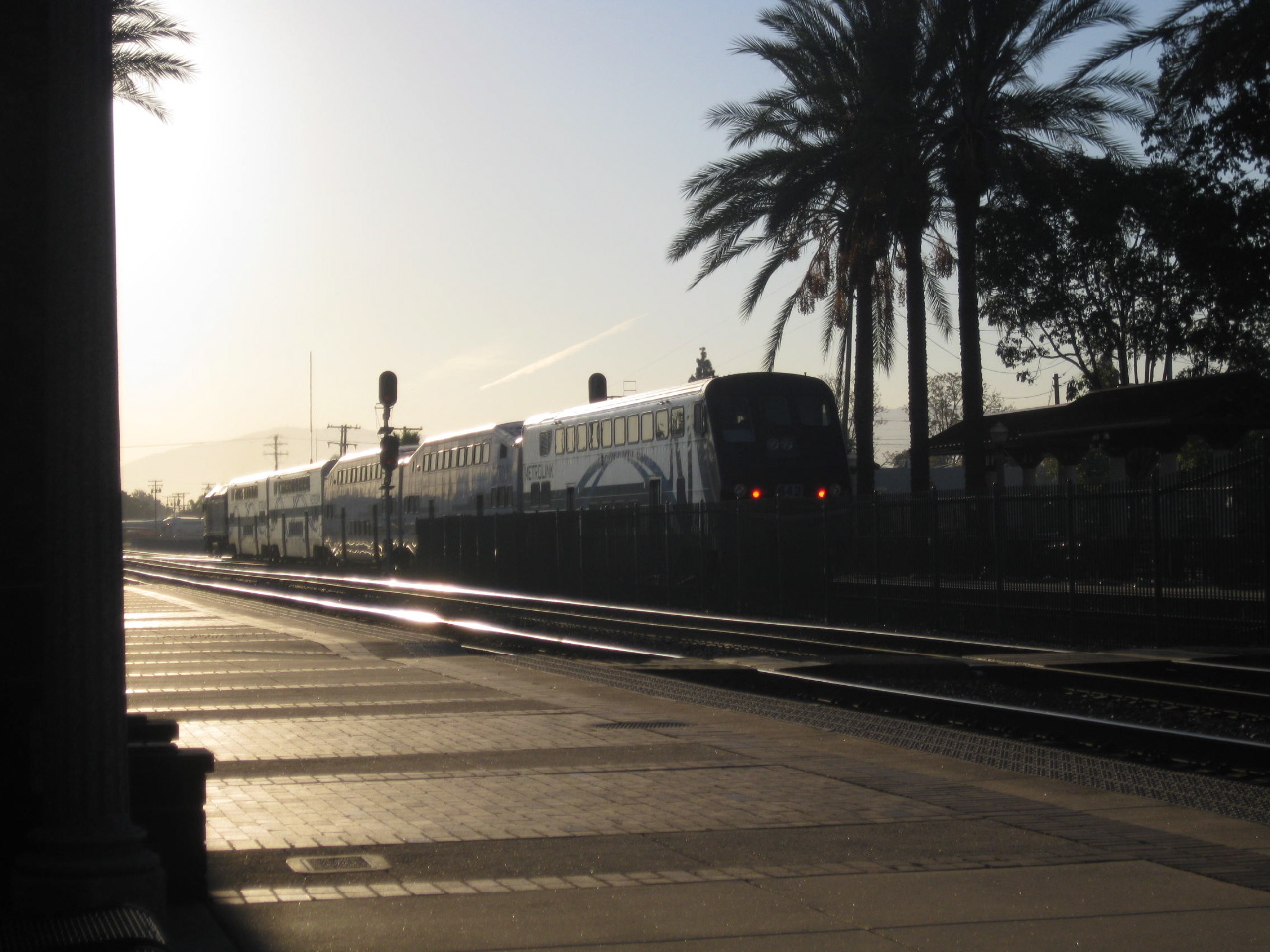 Another inbound pulled in and stopped.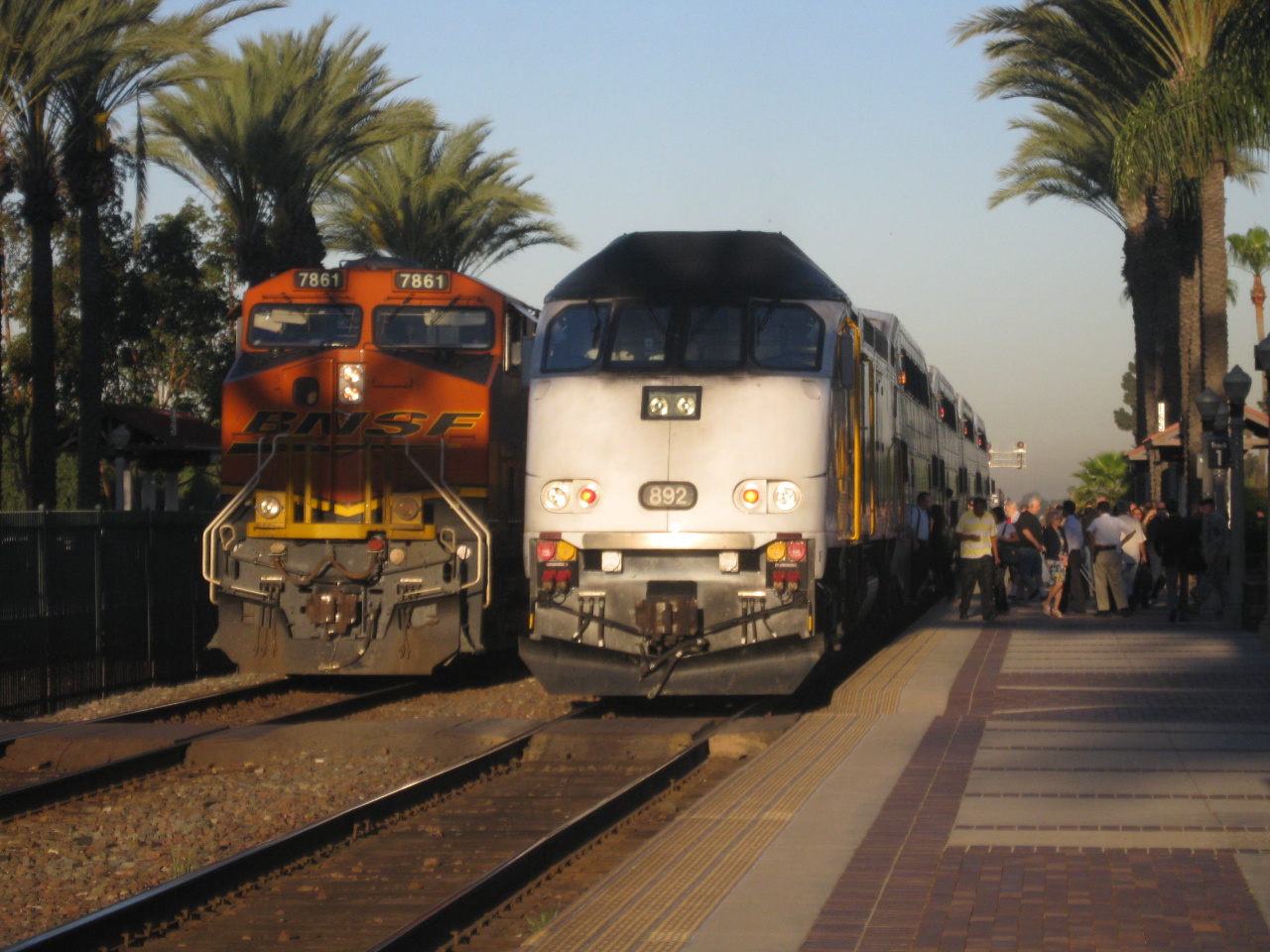 The stack train then finally left, and so did we.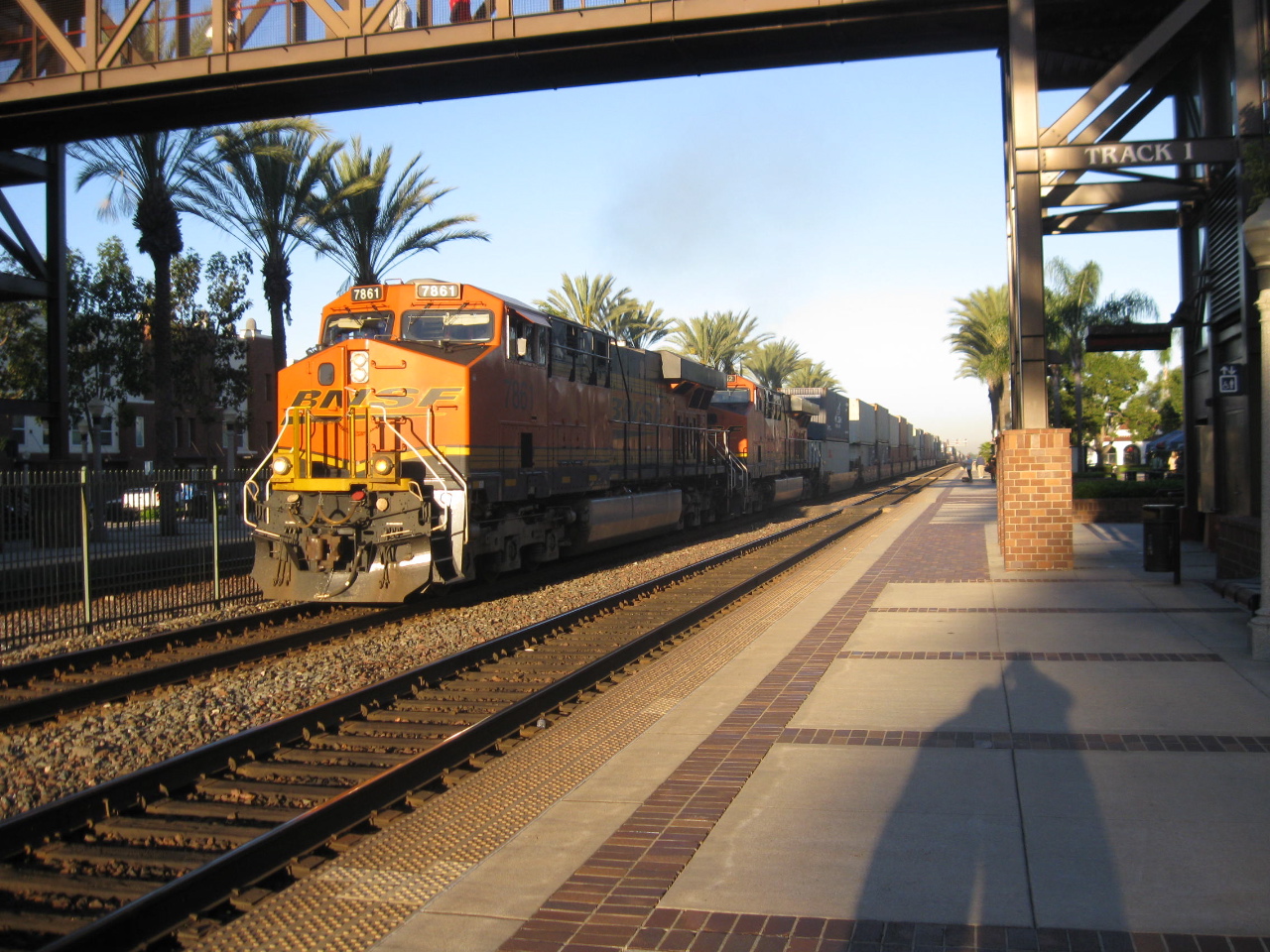 This page was designed and is maintained by Mike Condren. If you have materials
that you would like to contribute, contact me at mcondren@cbu.edu