Trip to Arkansas, Sept. 2010
A&M Excursion
Springdale-Fort Smith, Ark., and return
Sat., Sept. 11, 2010
Photos by J. David Ingles
Organizer Bart Jennings instructs the troops. Our power for the day was C420 68, with coaches 105 Golden Age and 106 Mountain View, parlor lounge 107 Explorer, and A&M's unnumbered caboose, believed to be ex-Reserve Mining (Minnesota).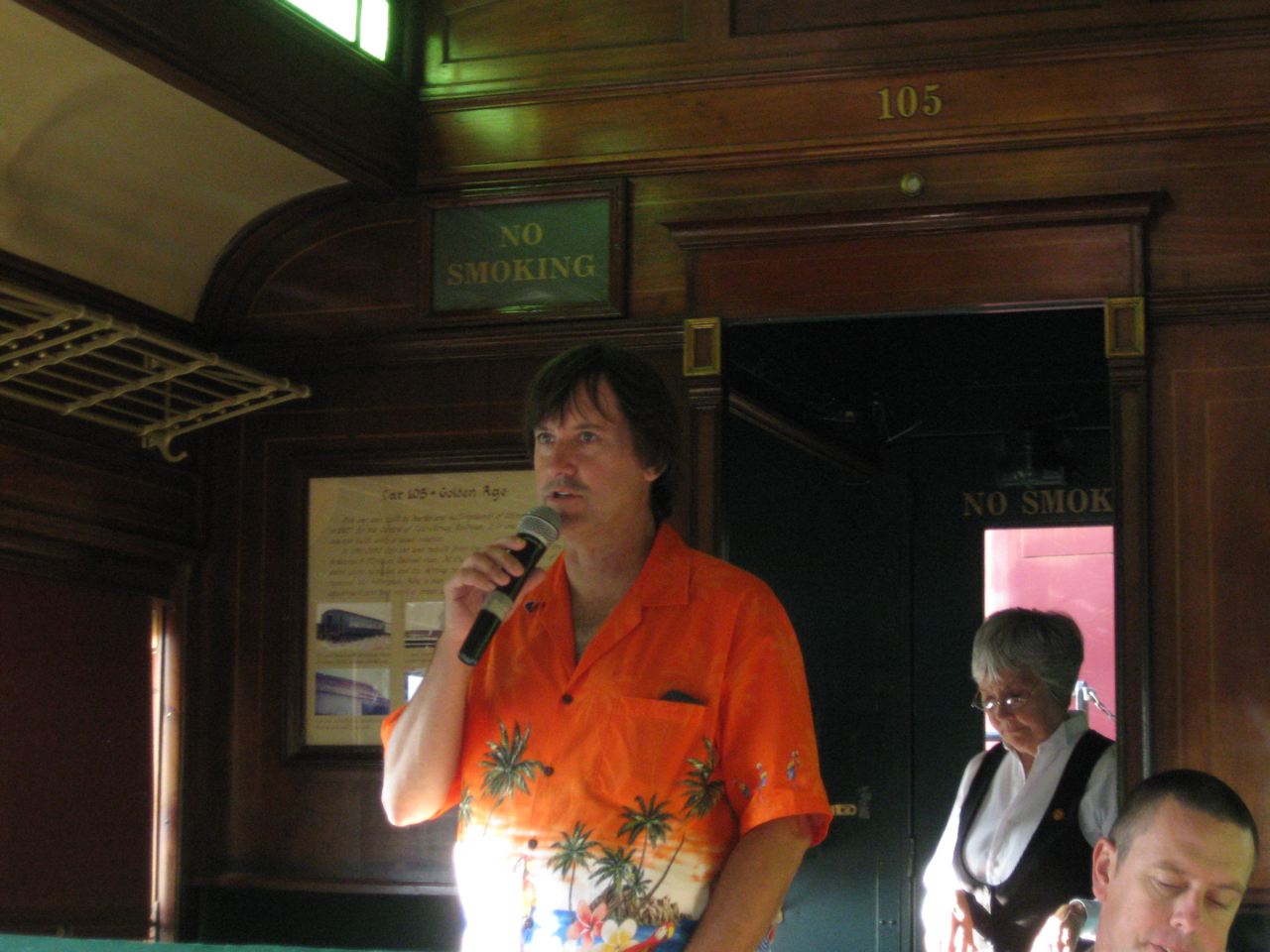 It's not often you can listen to a working Alco C420 right in front of you, nor shoot its silhouette. We're passing through greater Fayetteville (prounced "Fed-vul" by locals).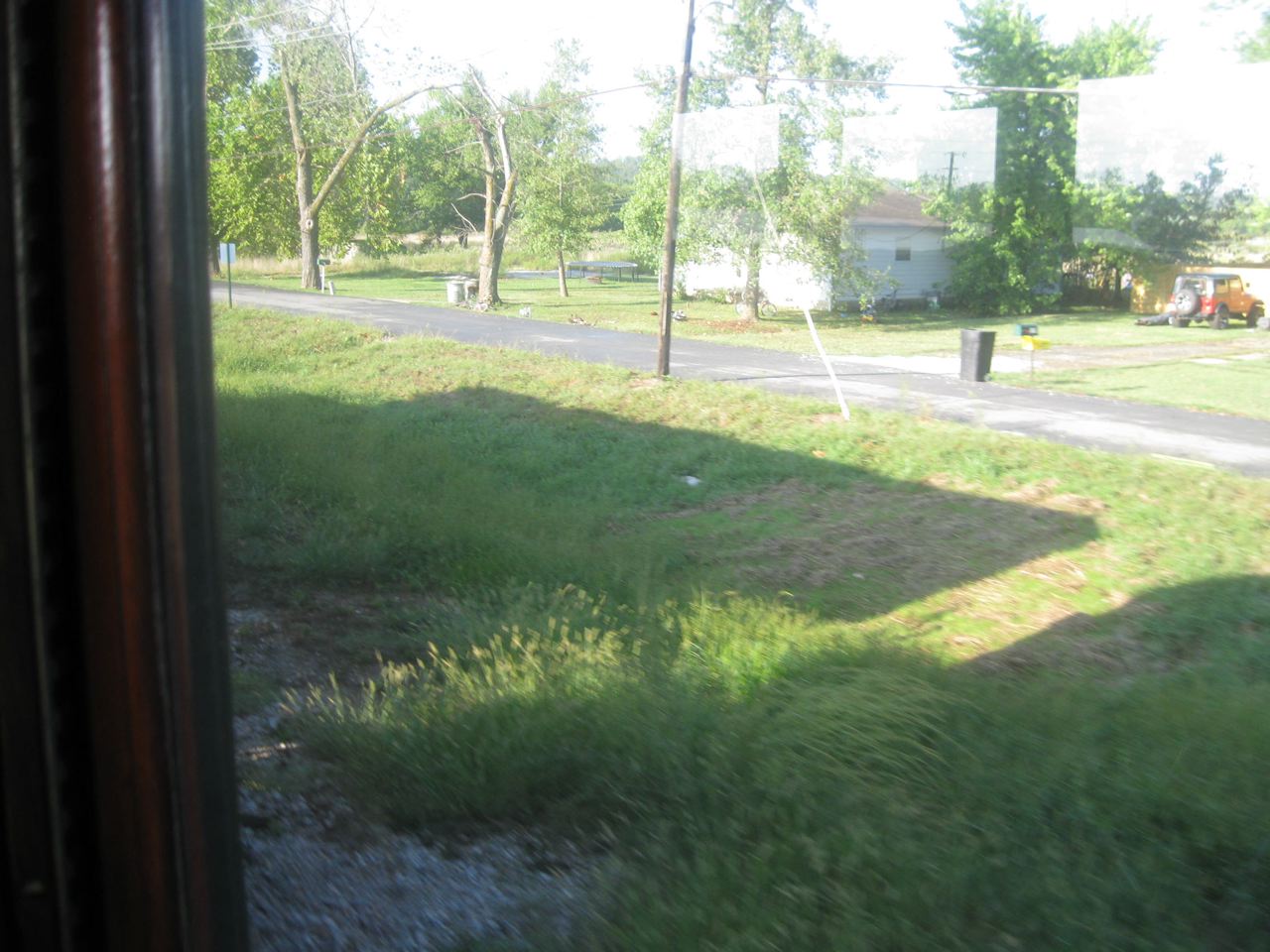 Here's Webmaster Condren revisiting the railroad of his youth; he grew up in Van Buren, AR and has intimate knowledge of this line.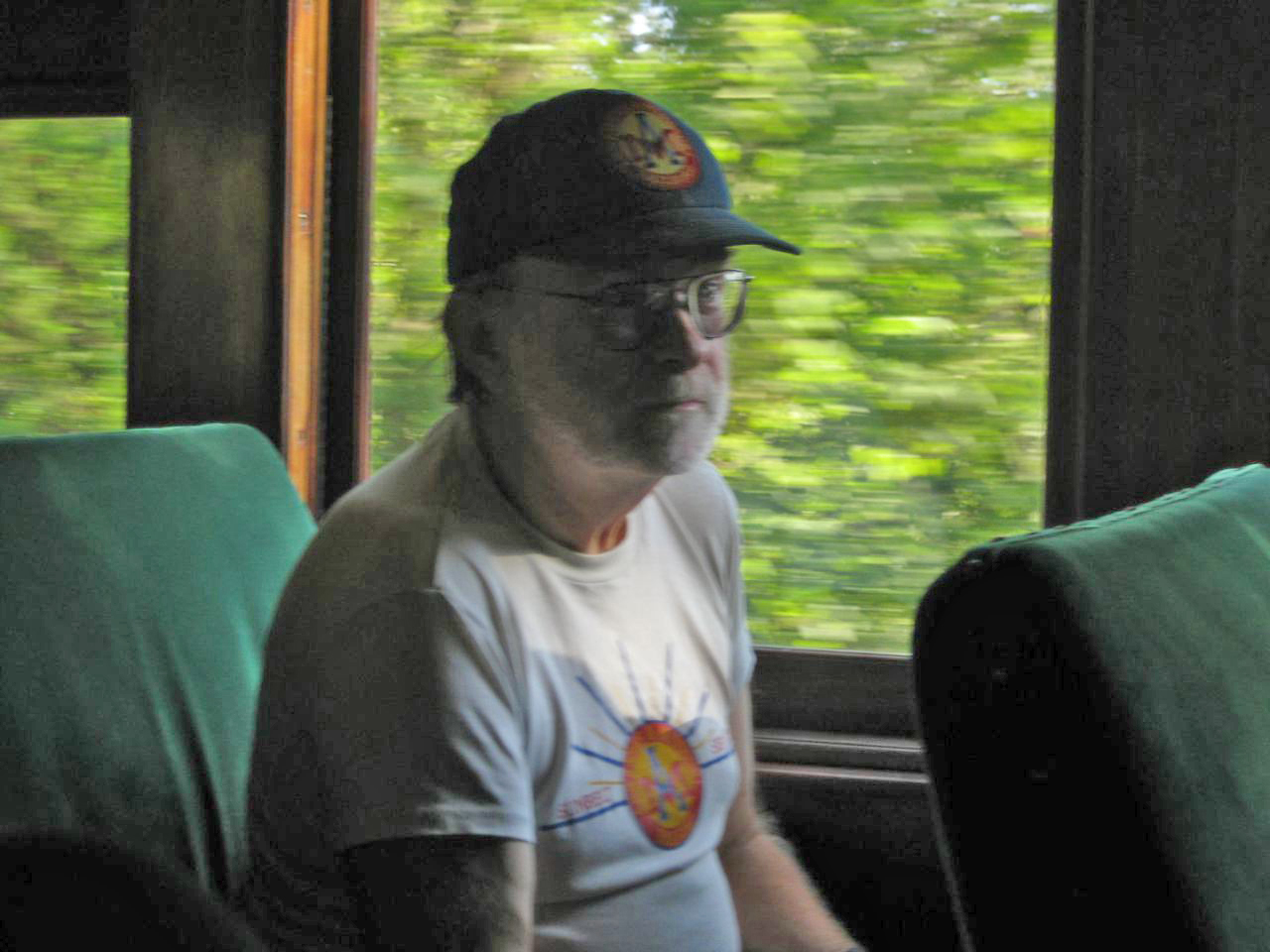 Our first photo op was a halt south of the Winslow tunnel, which we are entering here.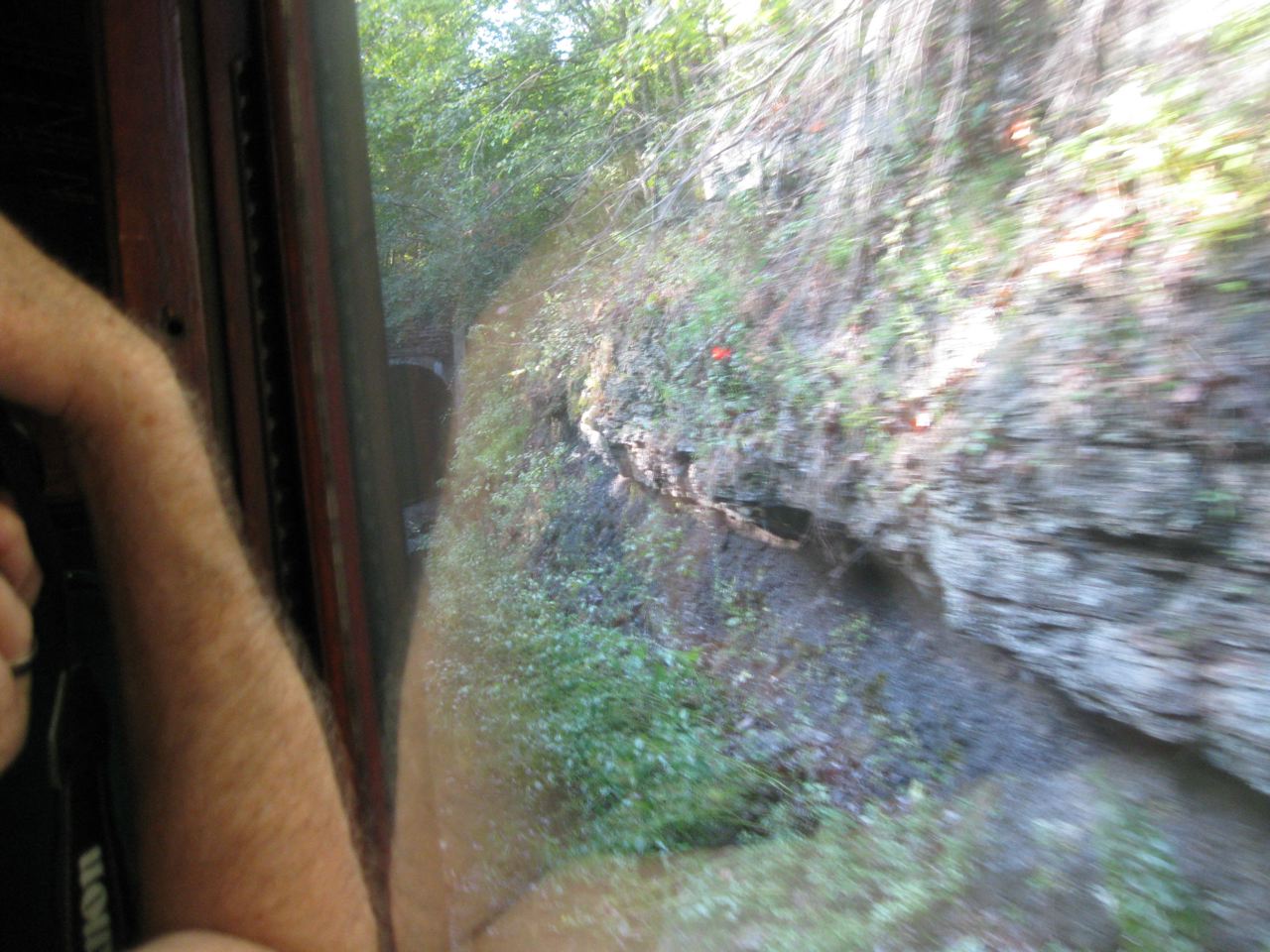 Passengers came from across the U.S.A., and beyond. At left is Ralph Alvarez, a mileage collector from York, Pa.; he is 93 years old. At right is Richard Maund from Great Britain, who comes to the States regularly for mileage trips.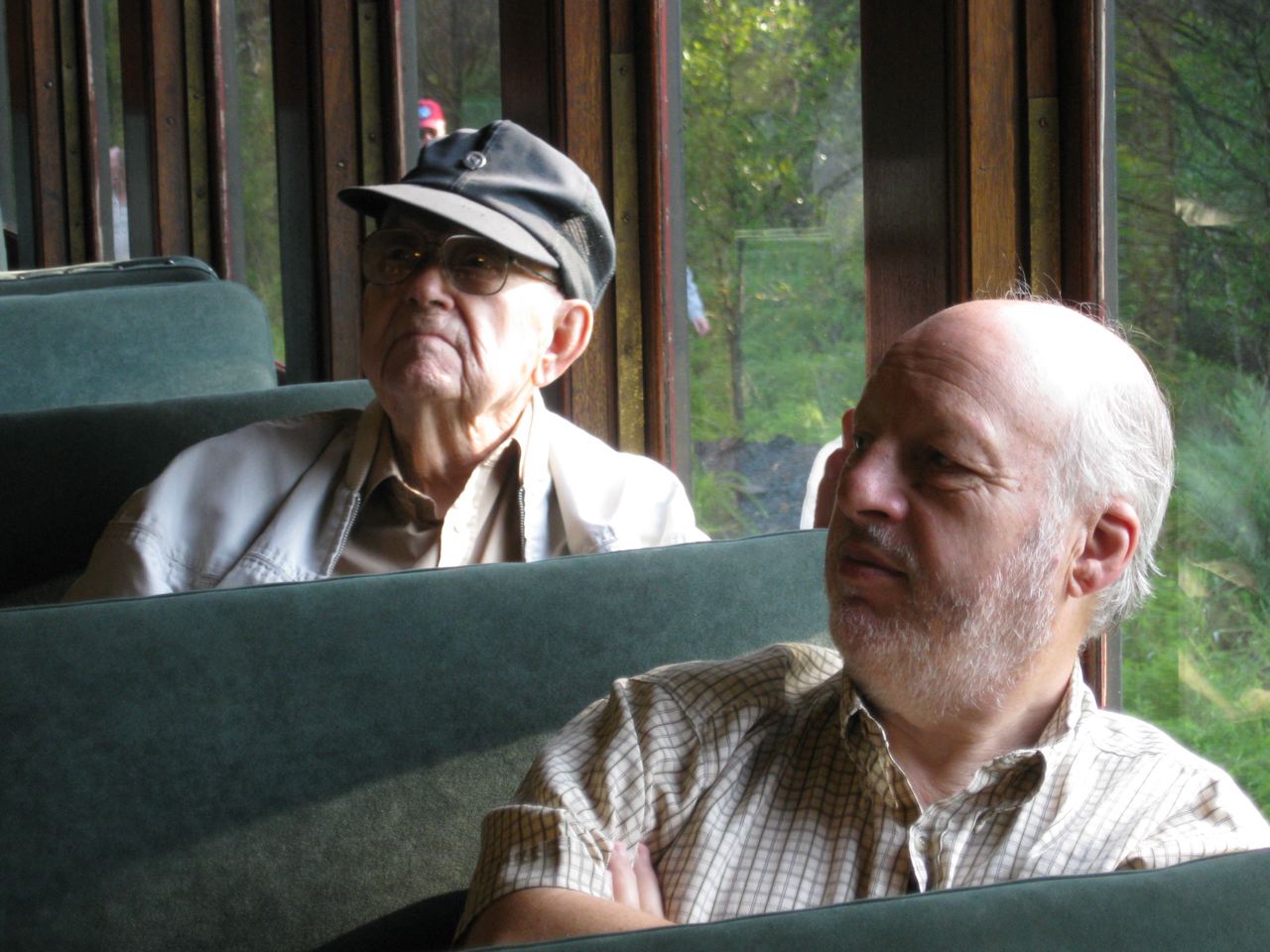 Trooping forward for tunnel-mouth photos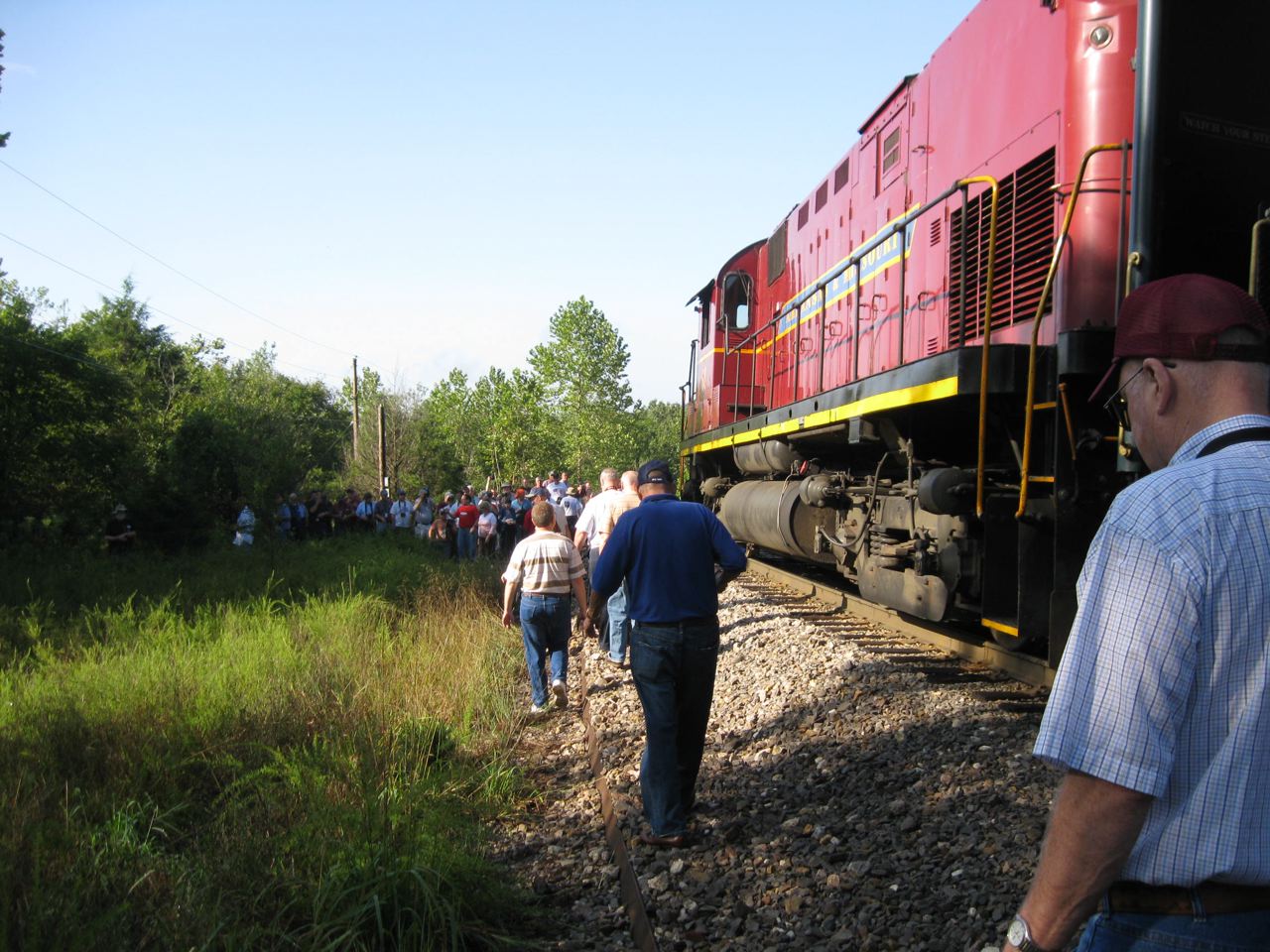 Spot No. 2, a little more sun on the subject than at No. 1 (not shown).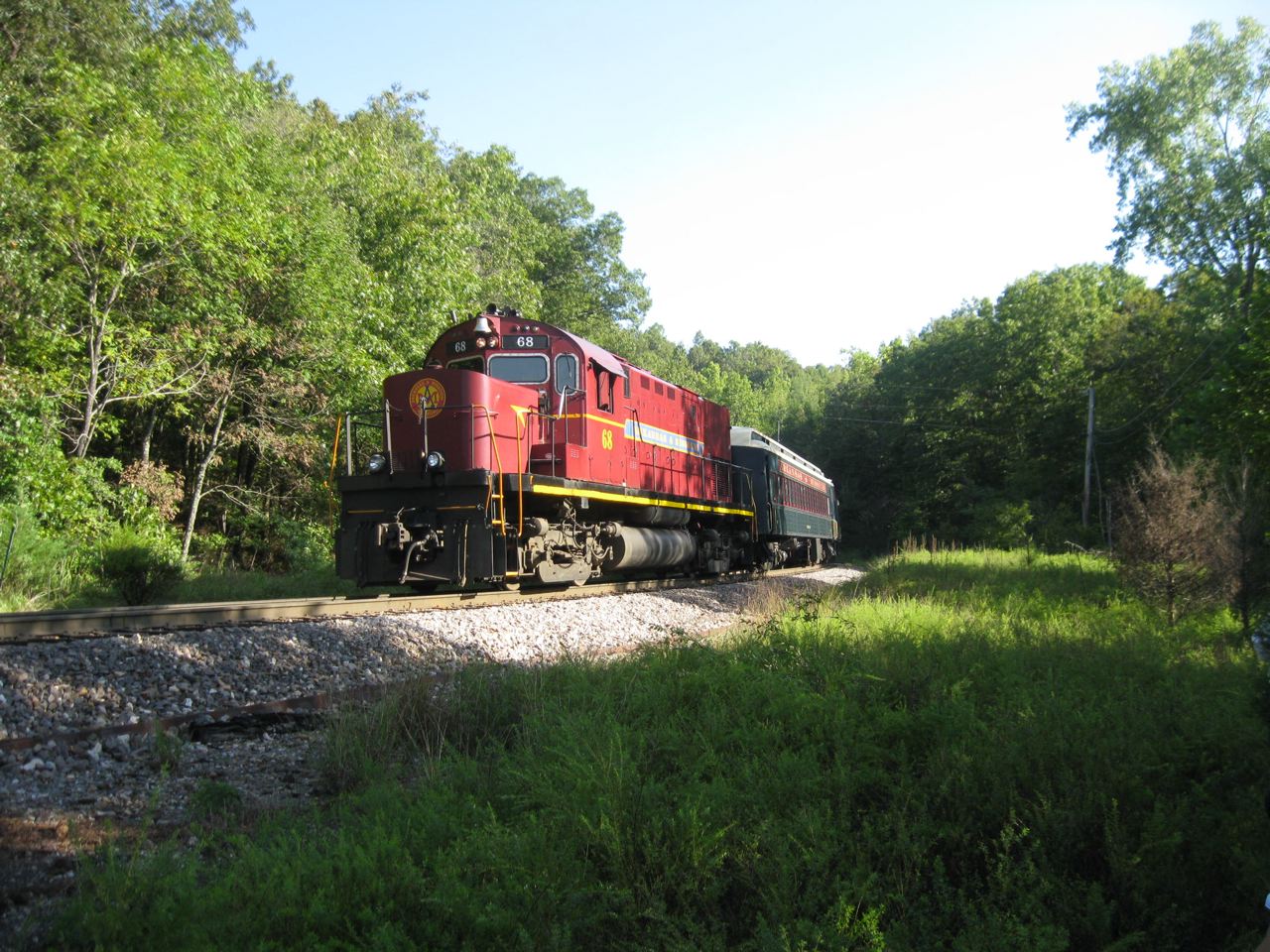 Otto Dobnick, another Waukesha resident, in the gray shirt at left center; Greg Molloy of Cincinnati, national president of the NRHS, in foreground, and Bob Heavenrich, NRHS national treasurer from Ann Arbor, Mich., behind Greg in the other floppy hat.
| | |
| --- | --- |
| The final spot here before re-boarding. | |
Above is telephoto, below wide-angle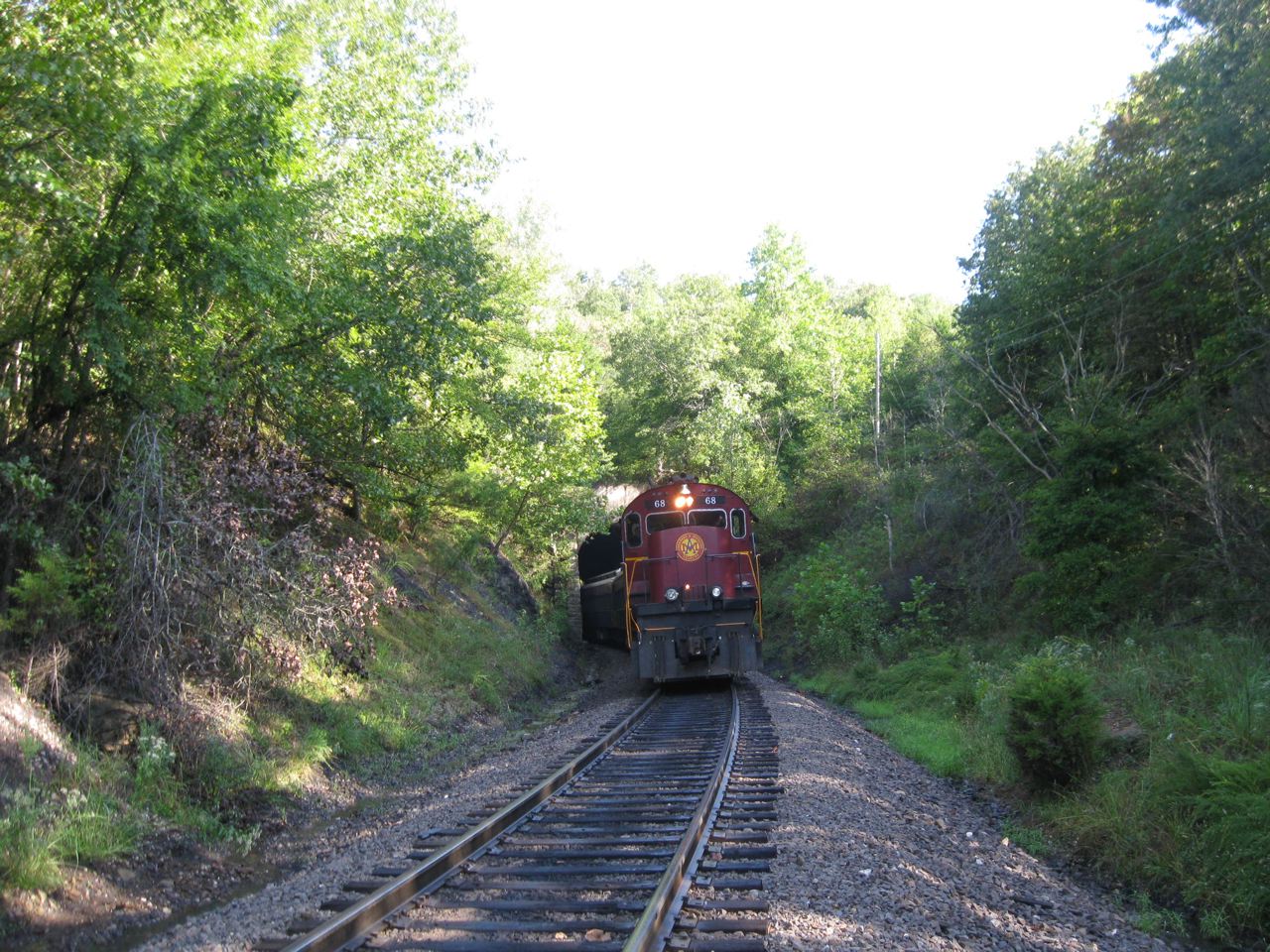 From left: Otto Dobnick, Amtrak employee Rich Copeland of Philadelphia, telling us his mental age, Rick Moser, and Chuck Weinstock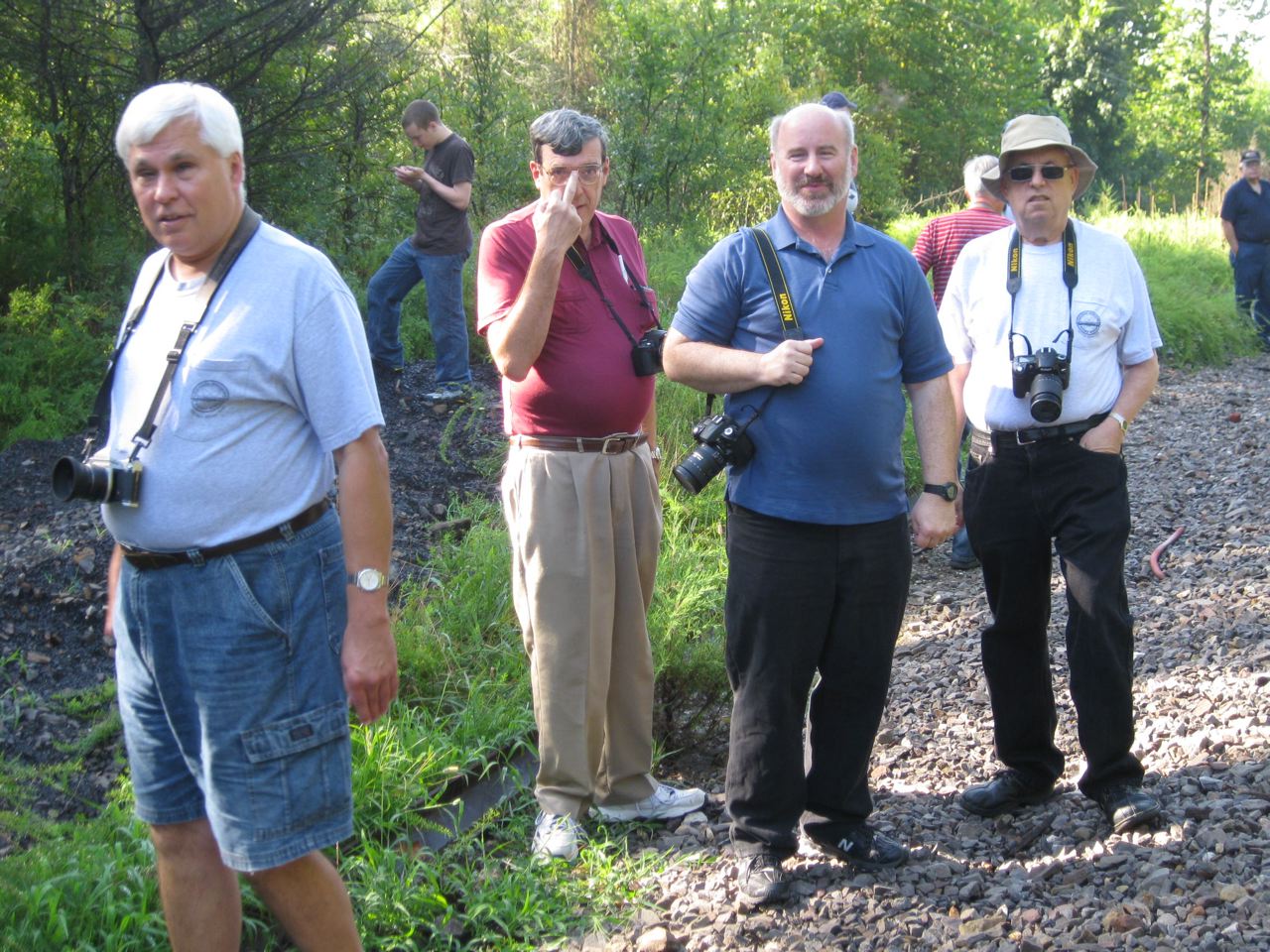 The madding crowd.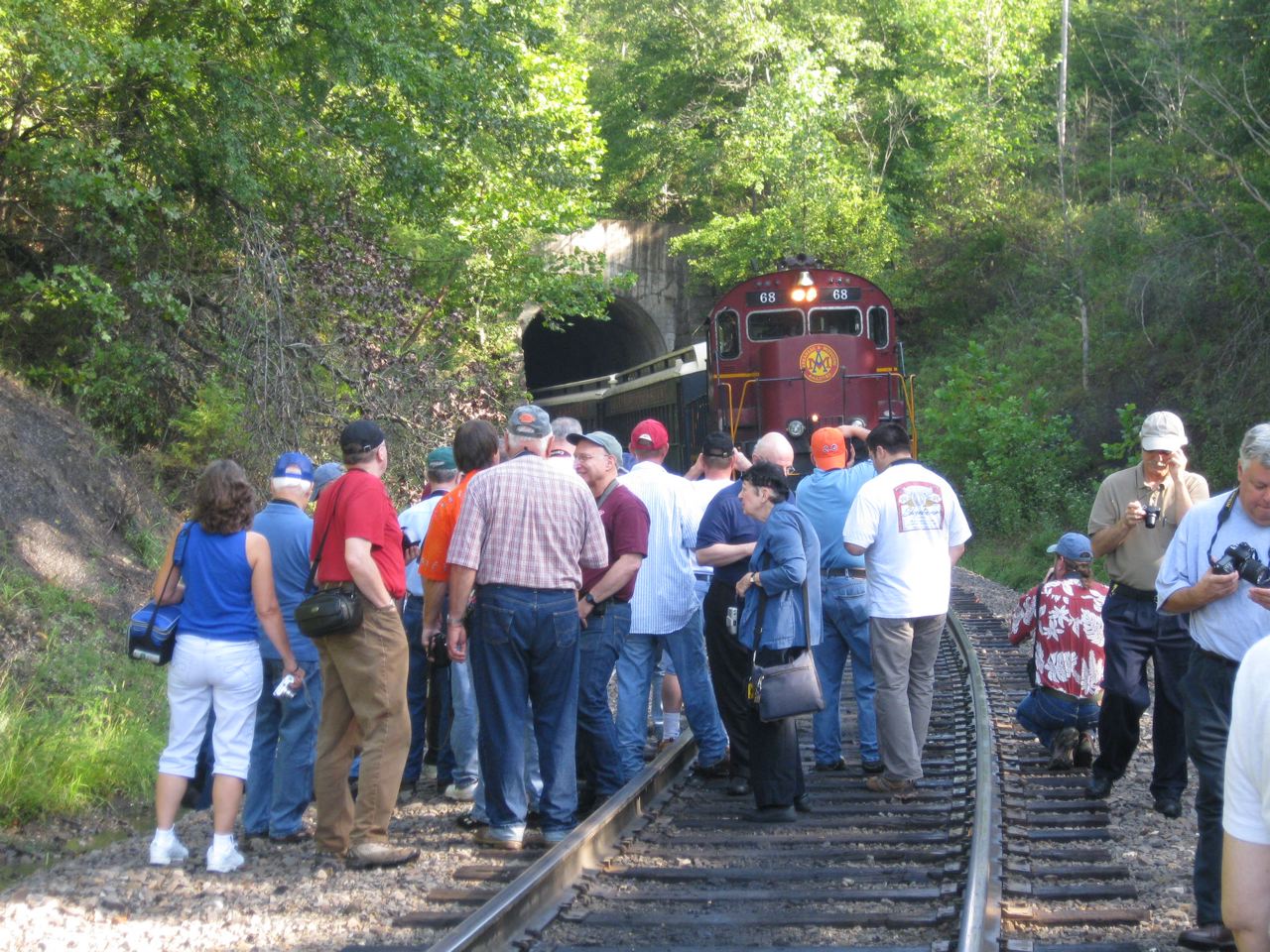 High trestle No. 1 just to the south was our next stop, but I stayed aboard as footing was tricky and there was not room for many to shoot at once from next to the end of the bridge, so everyone had to take turns. This looks east from atop the bridge.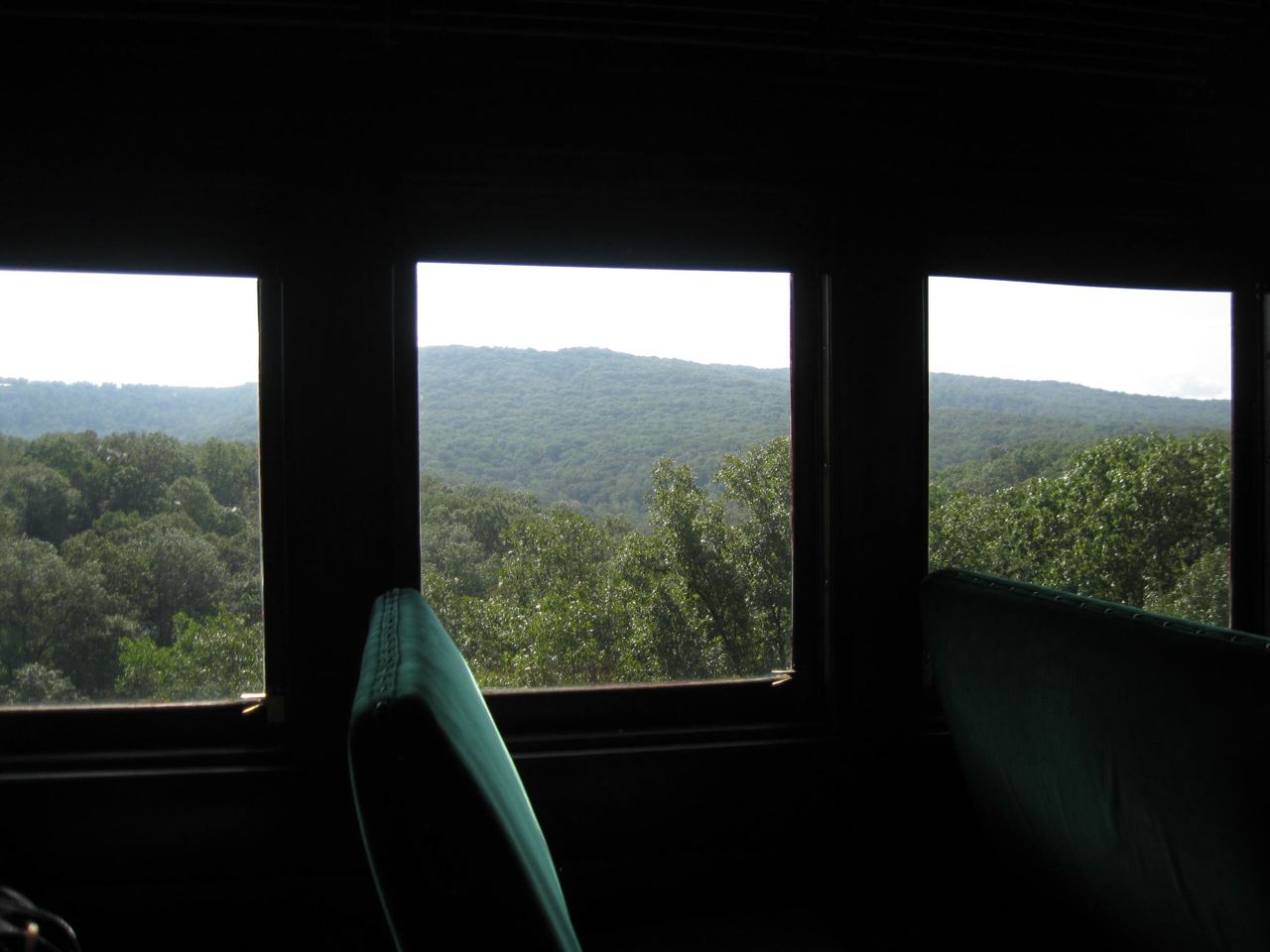 Rich Eichhorst of St. Louis had a busload group with him from his caboose historical society.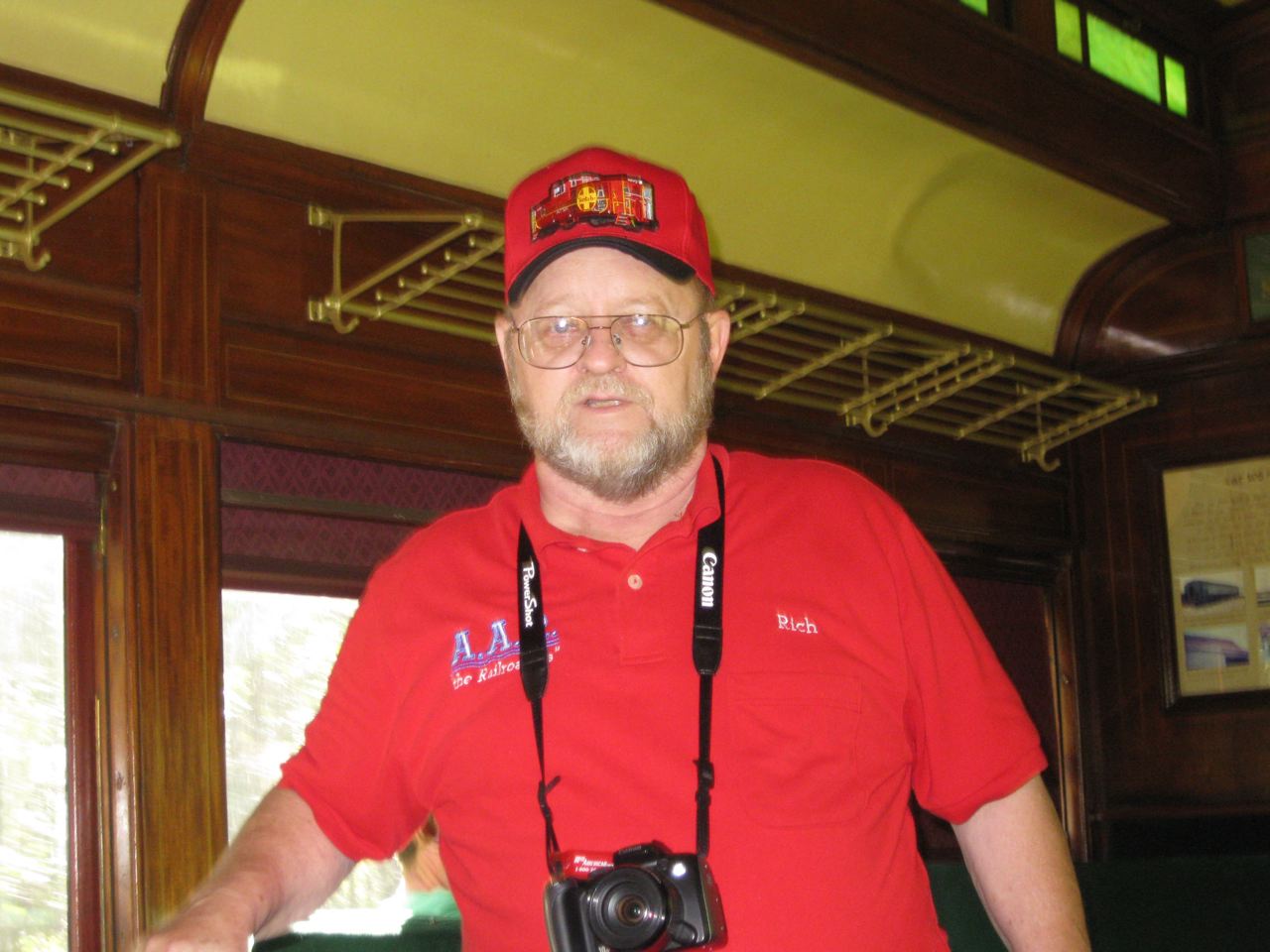 | | |
| --- | --- |
| A&M forces fixed a washout from storm Hermine's rains the day before the trip so we could operate; this was one such site, of two or three. | |
The last en-route photo op was on yet another brdige over Frog Bayou, at Milepost 396.4 (from St. Louis). A&M did two runbys so those who wished could photo from each end of an adjacent low-water- crossing road. We're at the west (or south) end as the train backs up after unloading.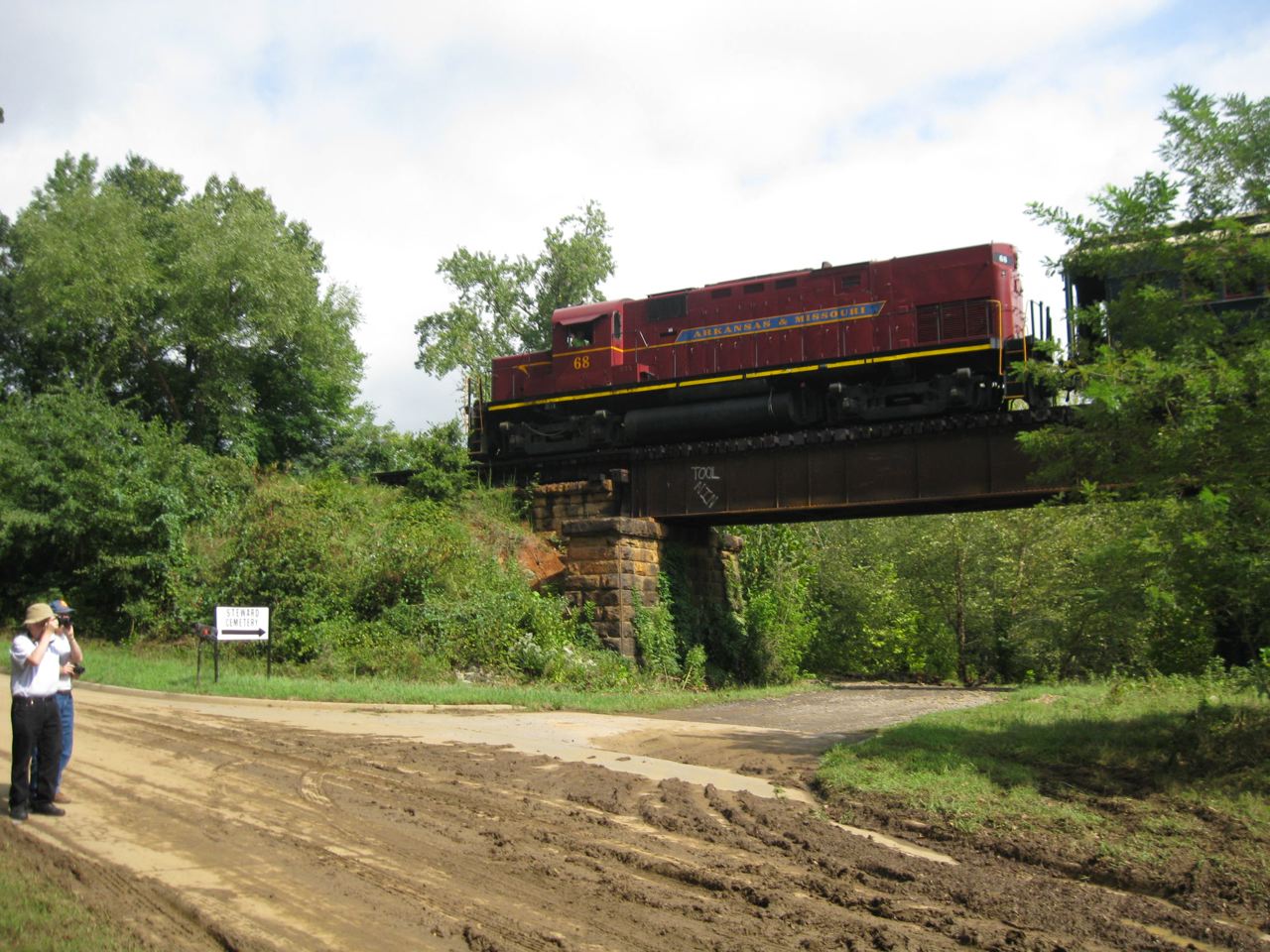 Unfortunately at 1115-1130 a.m. the sun was right down the track from the rear here, but we all made do.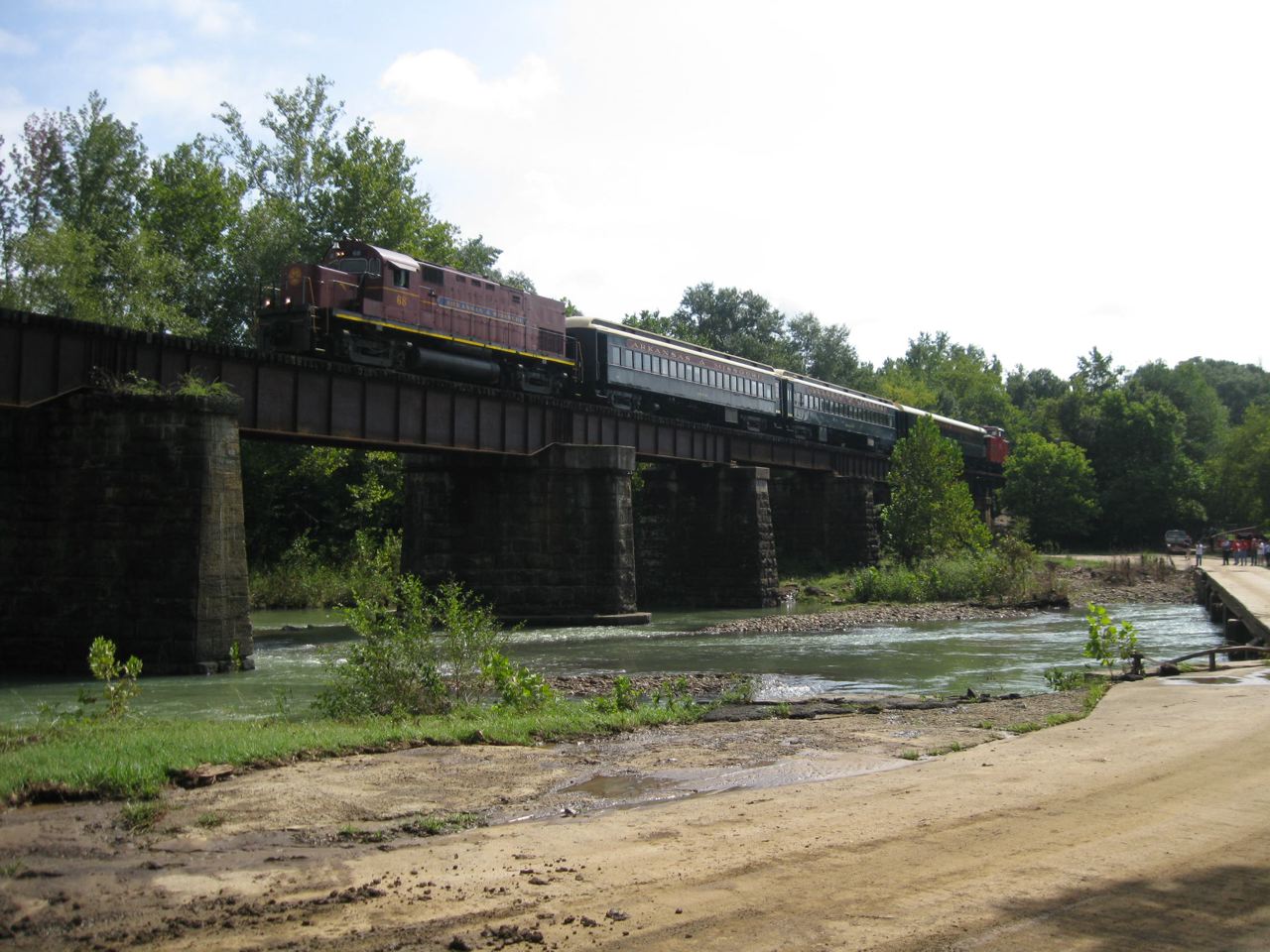 The parlor car is ex-Long Island, I was told.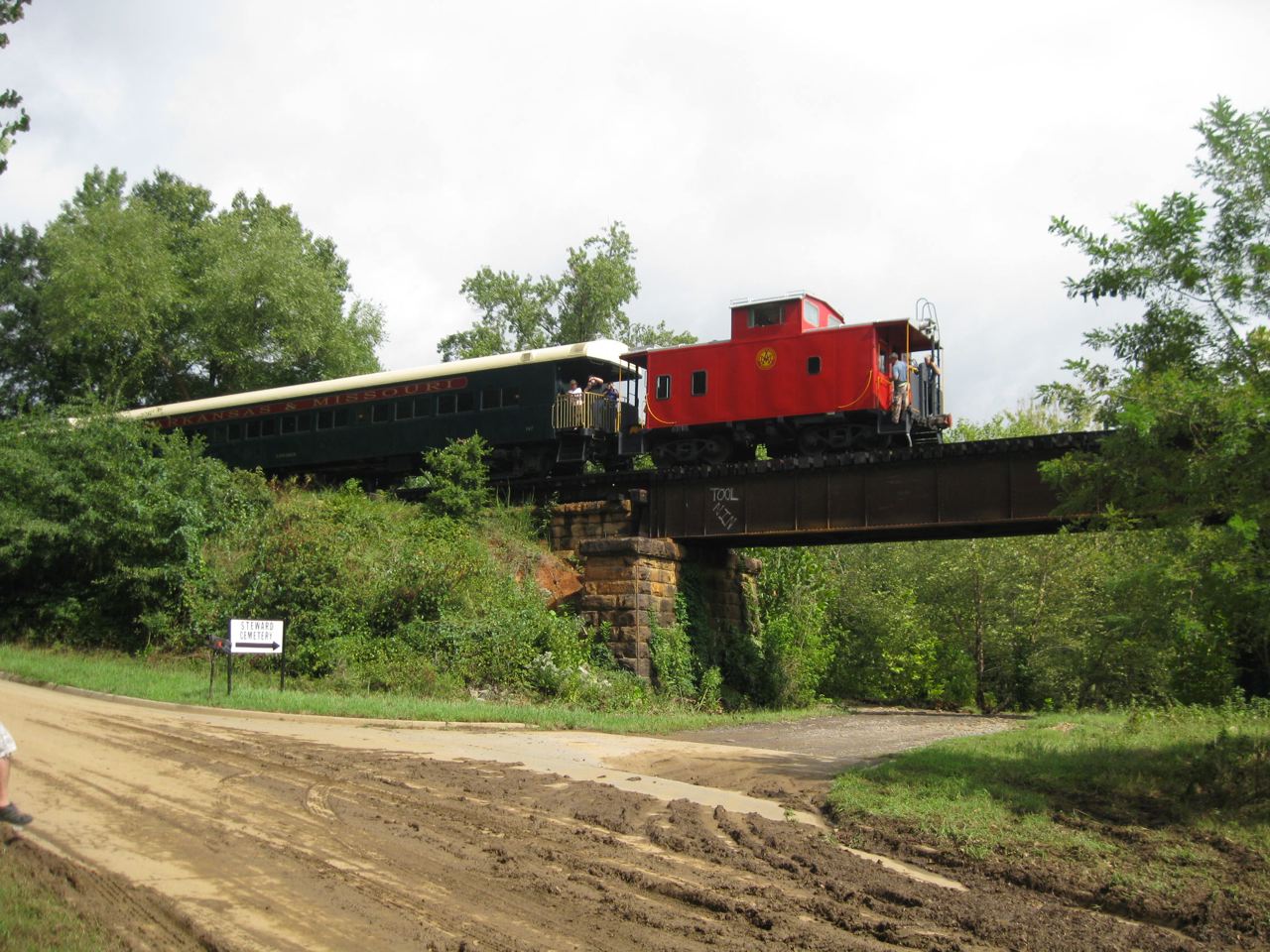 Here's the view from the east (north) end, as the train backs up for runby No. 2.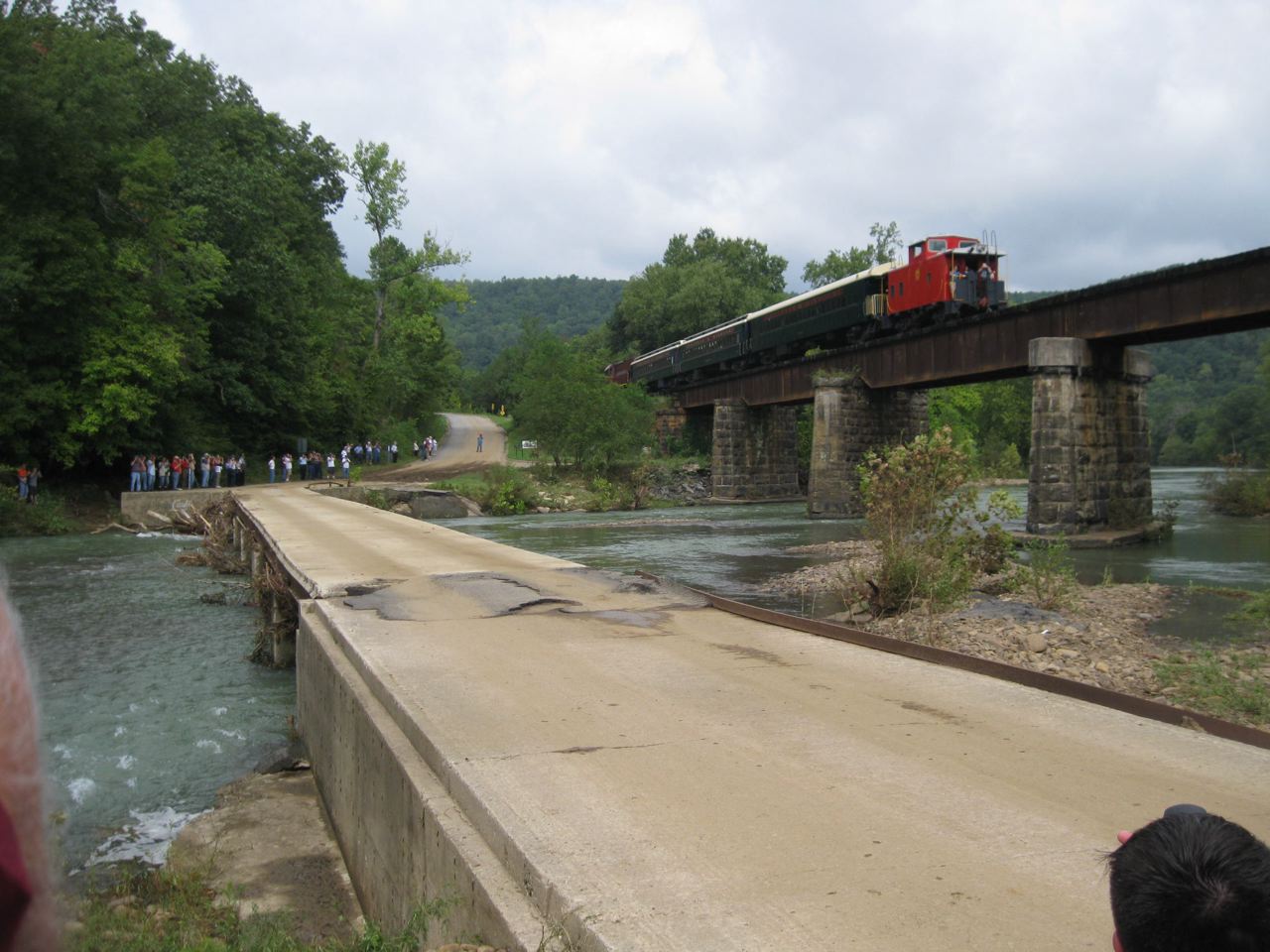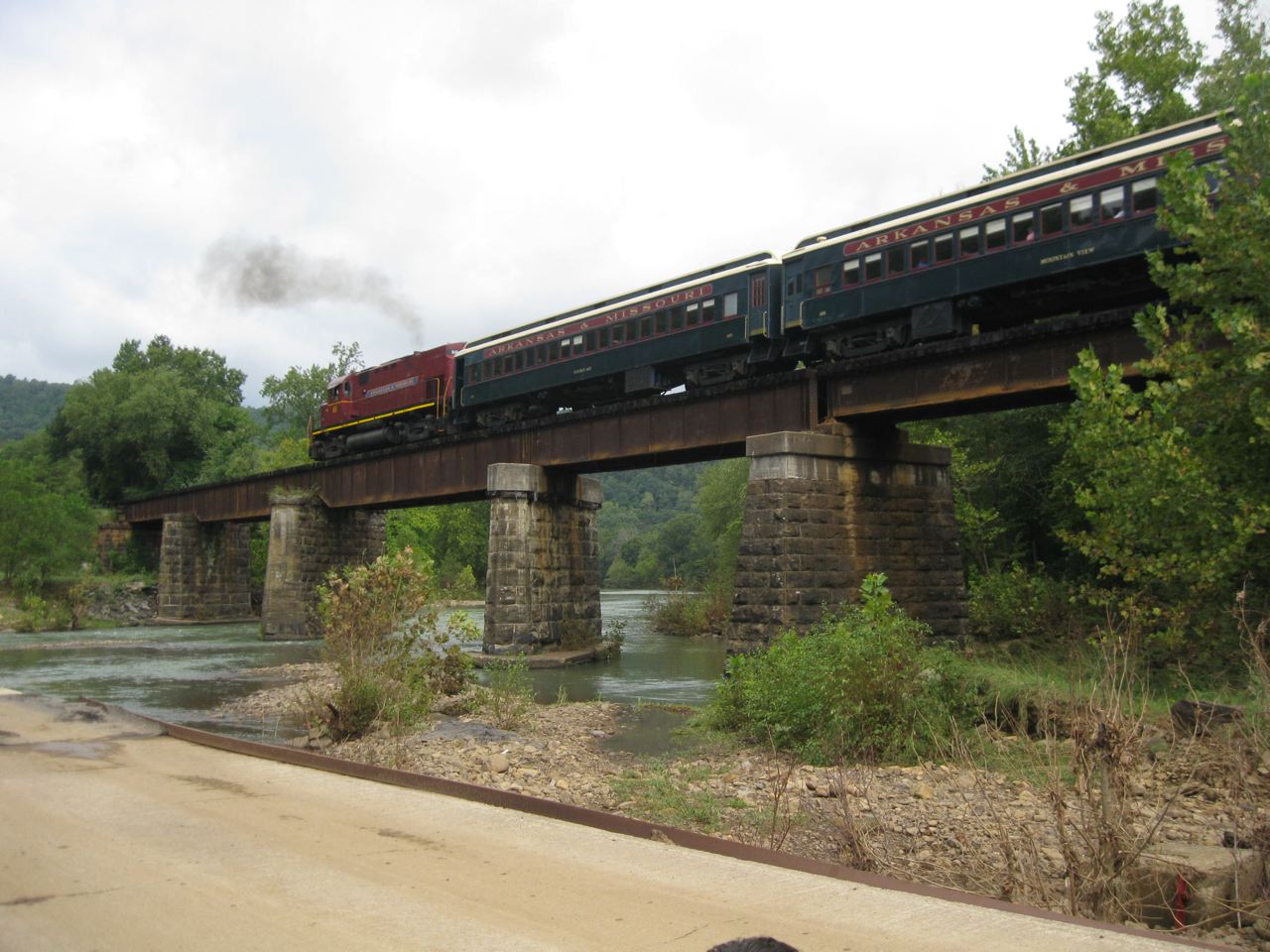 | | |
| --- | --- |
| In Van Buren we were stopped at the UP (ex-MoPac) diamond to wait for a signal; this view looks east, with a DPU on an eastbound coal train waiting for crew change in the yard, around the curve a mile away. | |
Beyond the diamond is the Arkansas River bridge, with a moveable span over the navigable waterway portion.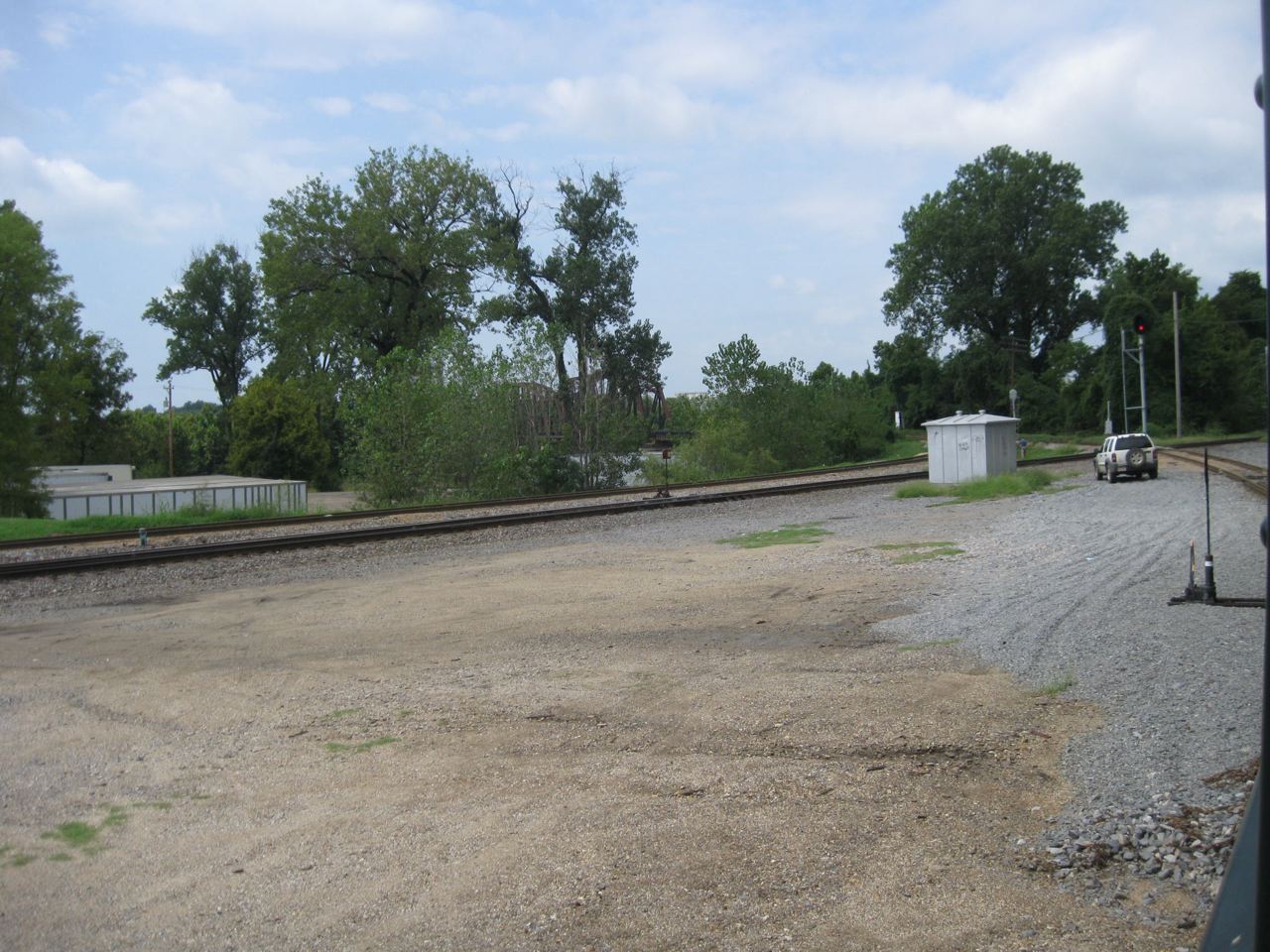 | | |
| --- | --- |
| In Fort Smith, we pulled about a mile beyond (south of) the extant former Frisco passenger station and detrained by the Fort Smith Trolley Museum, where we took rides on original Ft. Smith Birney 224, one of two restored to operation here. They run on a mile of ex- Frisco spur track plus some newly laid track just south and west of the downtown area. | |
The train backed up to the old Frisco yard and the engine ran around to the front and repositioned the caboose on the rear, during our hour-and-a-half layover.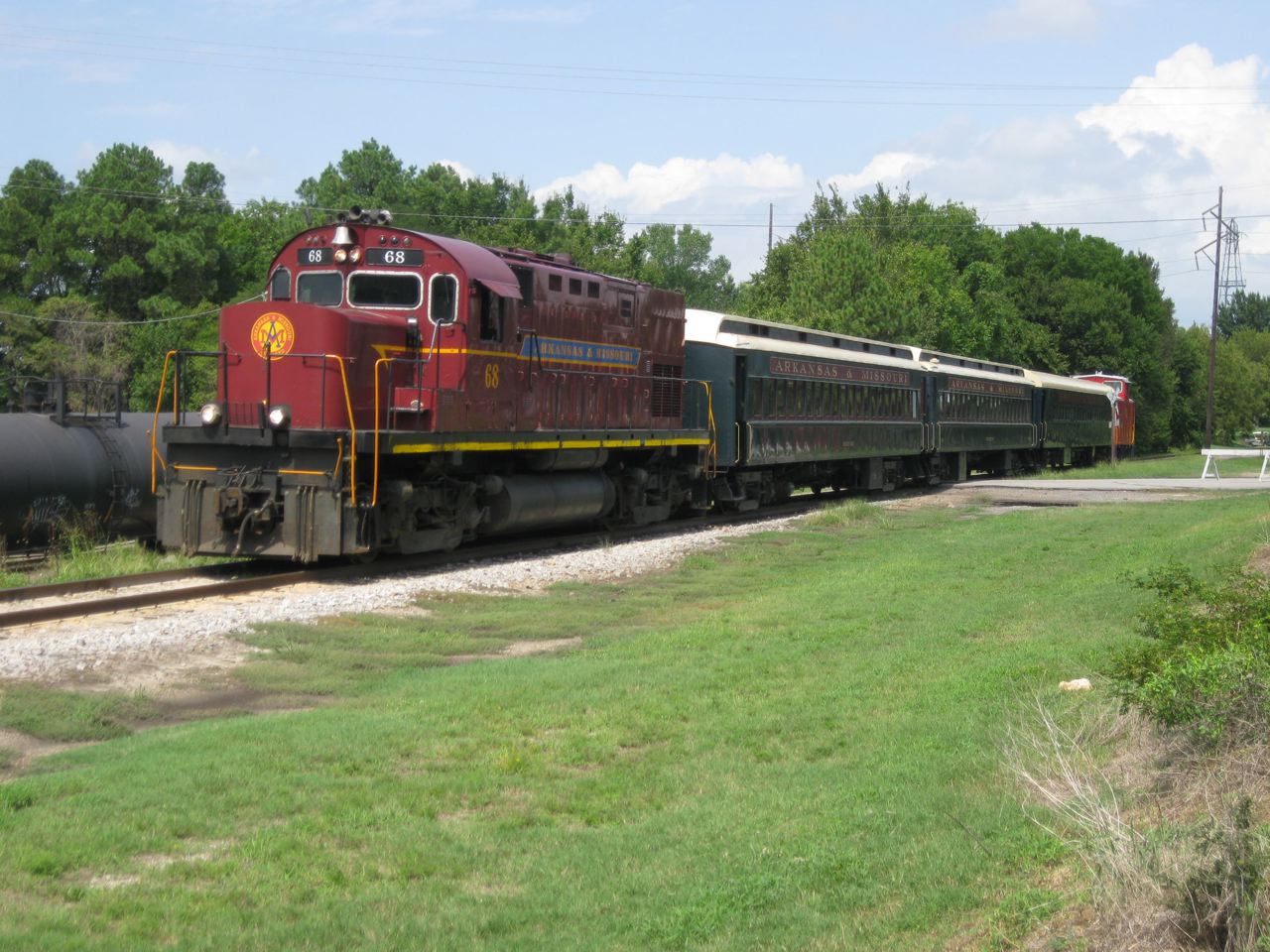 Ad aboard Birney 224.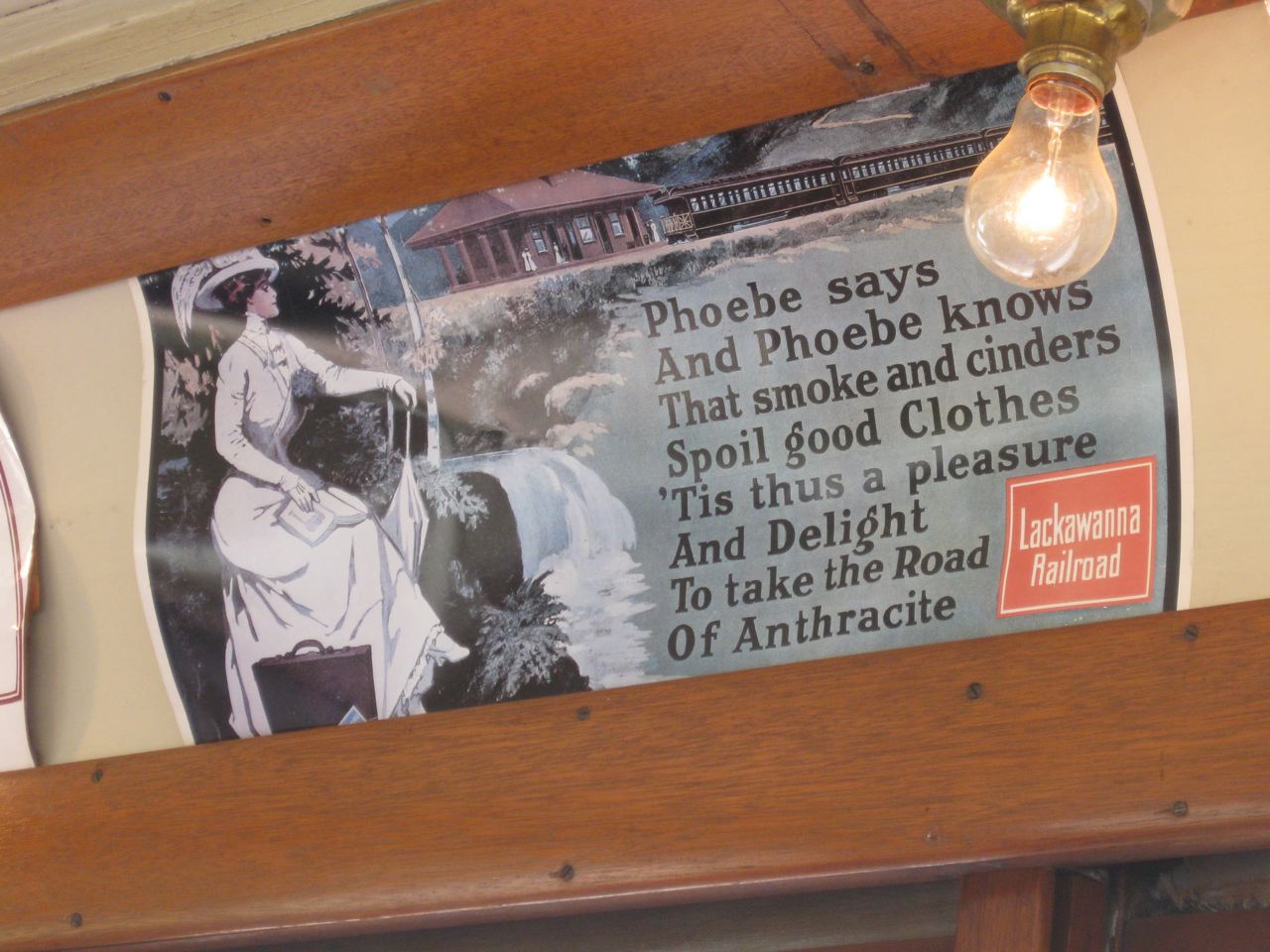 On a curve onto streetside running downtown past the "Hanging Judge Saloon" named after Judge Issac C. Parker, Federal Judge for the Western District of Arkansas and known as the "Hanging Judge", having hung 88 men in his career in Ft. Smith. The moives "True Grit" with John Wayne and "Hang Them High" with Clint Eastman depicted Ft. Smith and his court.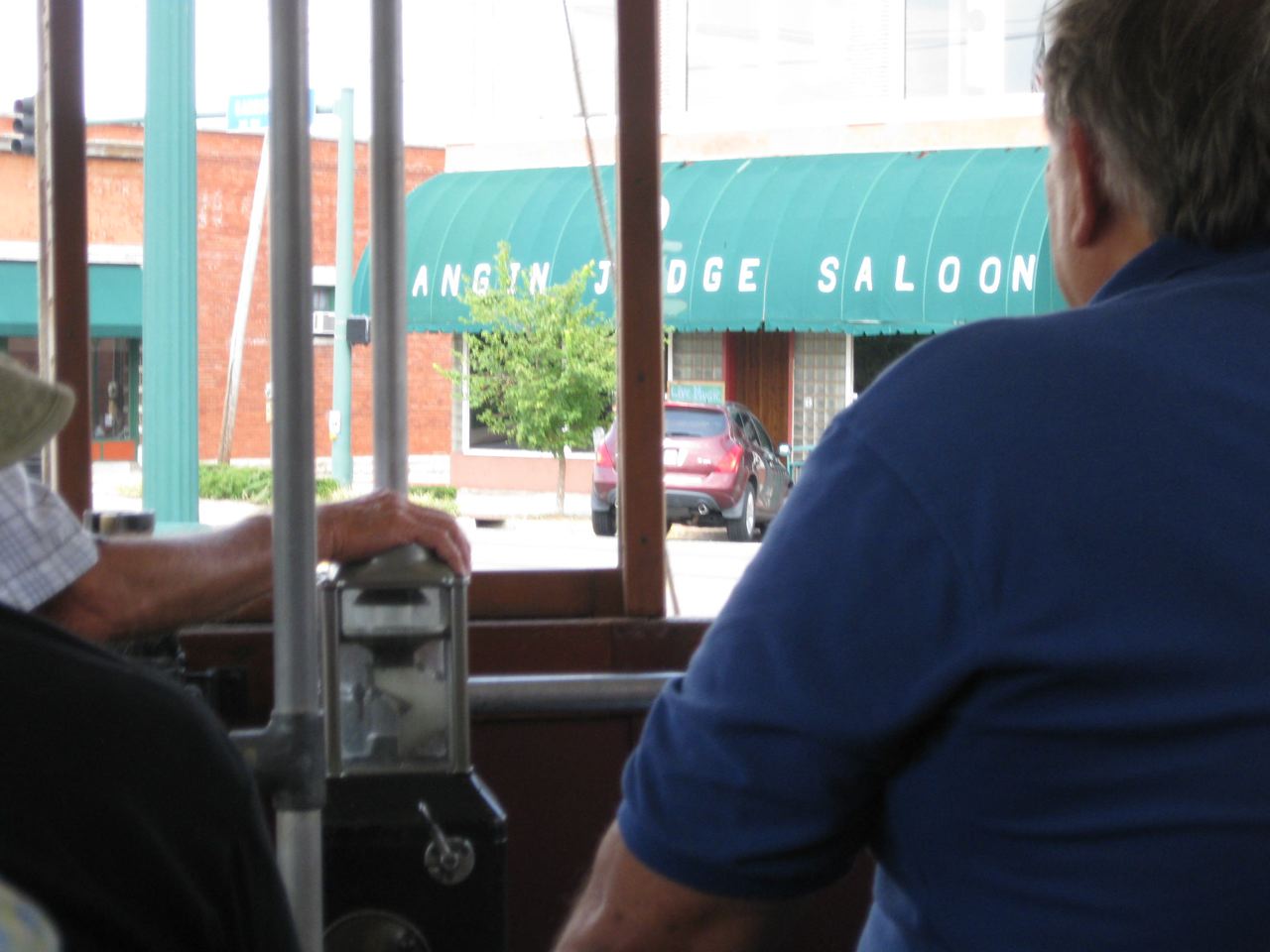 The road bridge goes over our A&M (ex-Frisco) and Fort Smith (ex- MoPac) tracks and the river into Oklahoma. This is the west end of the trolley track.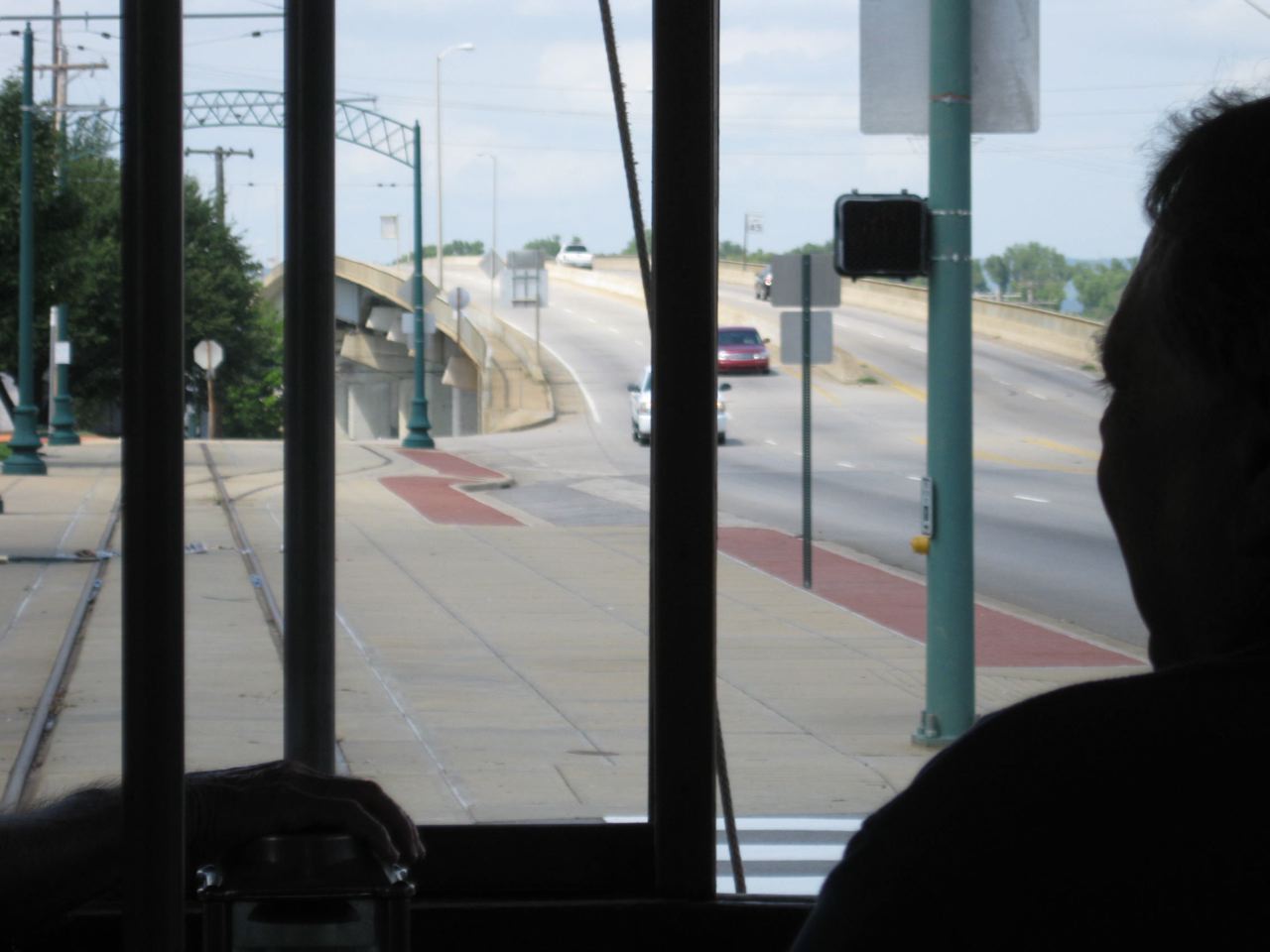 Outdoor museum displays; I was in the first group of trolley-riders (a donation was suggested), and inspected the museum's outdoor displays while the 2nd group rode.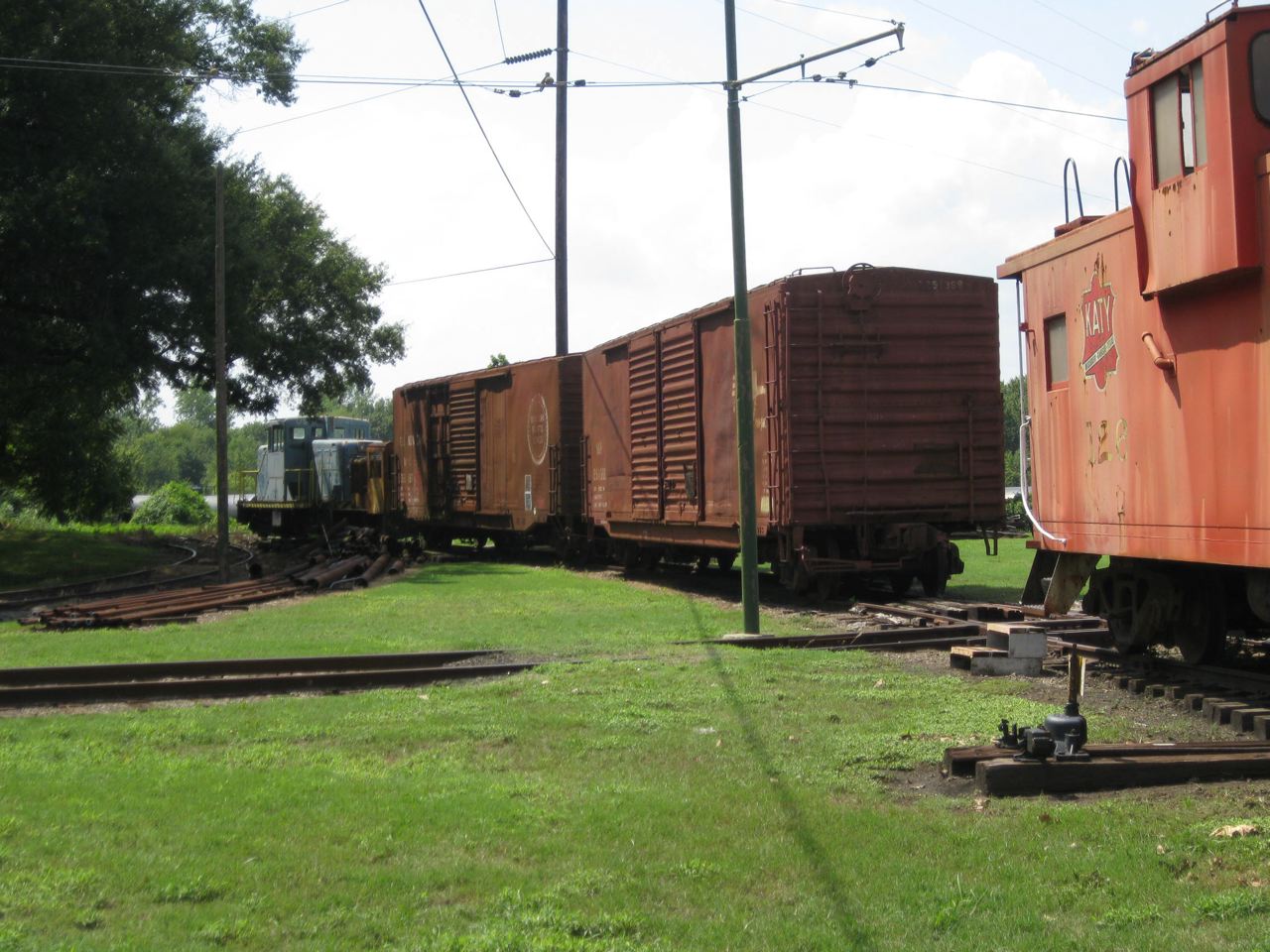 From the heart of the museum grounds we see 224 going along the large historic U.S. military cemetery, still used for veterans' burials.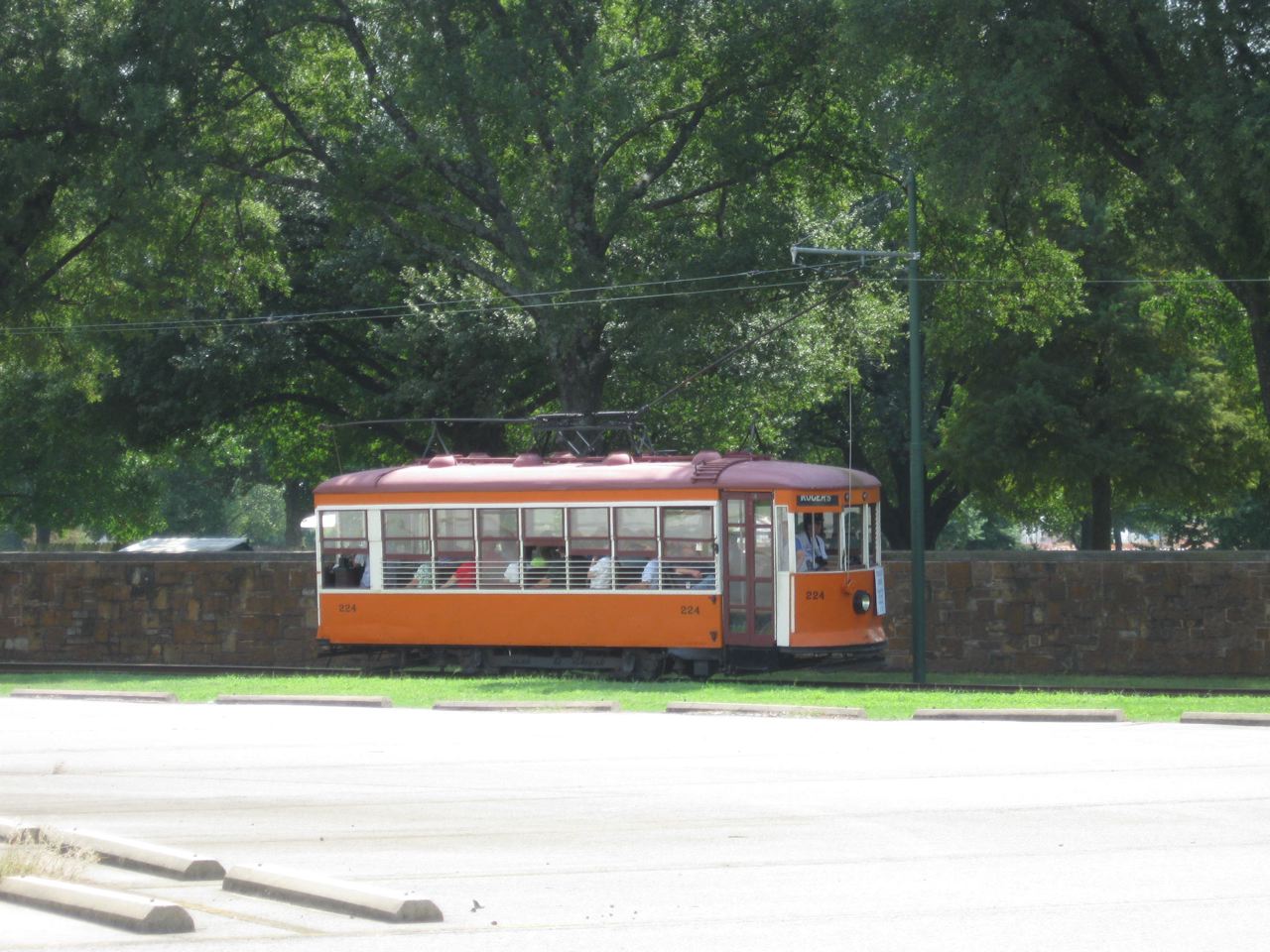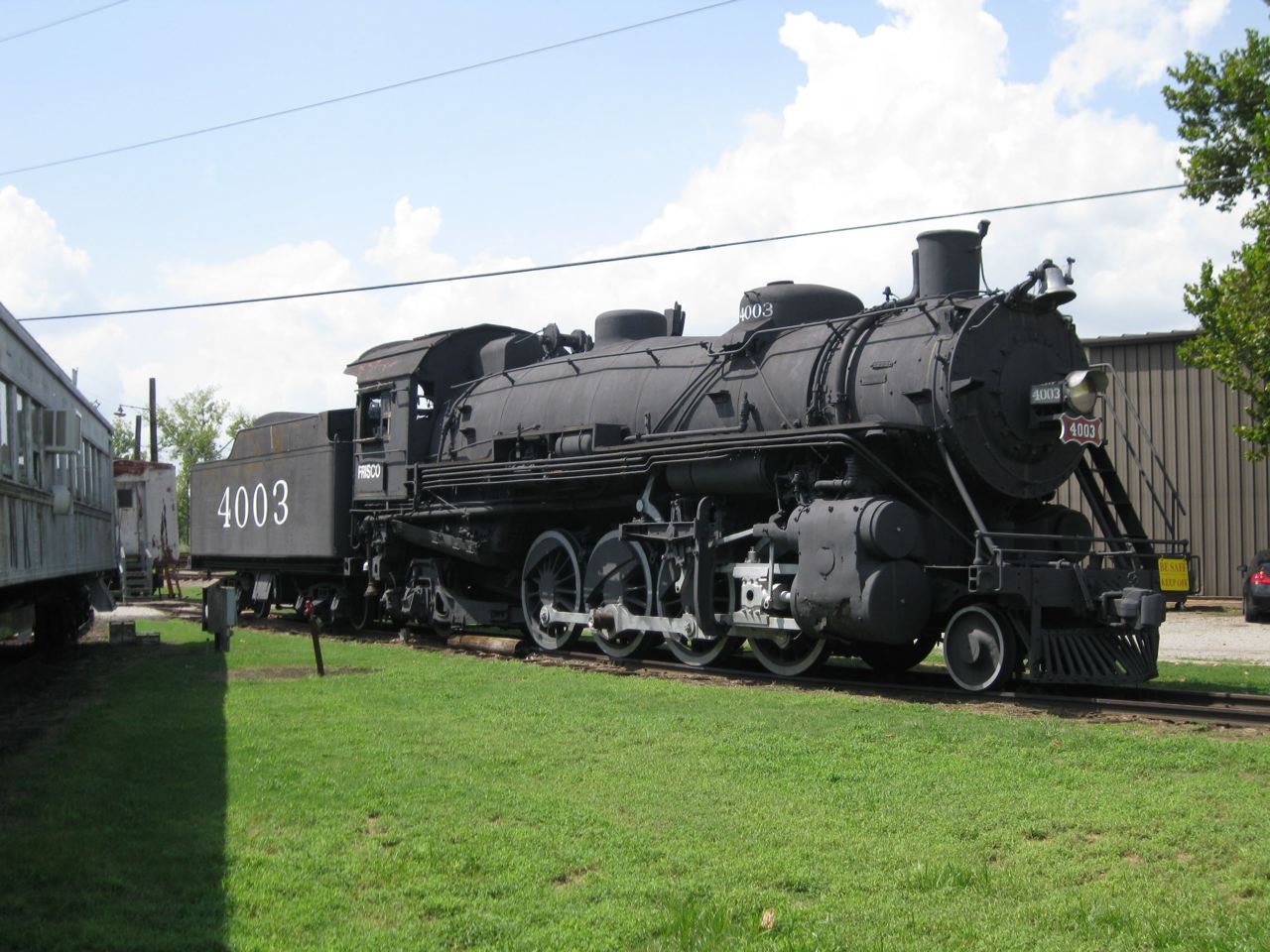 The mural shows Fort Smith's street public transportation progress thru the years, from horsecars (left) to the Birneys (right).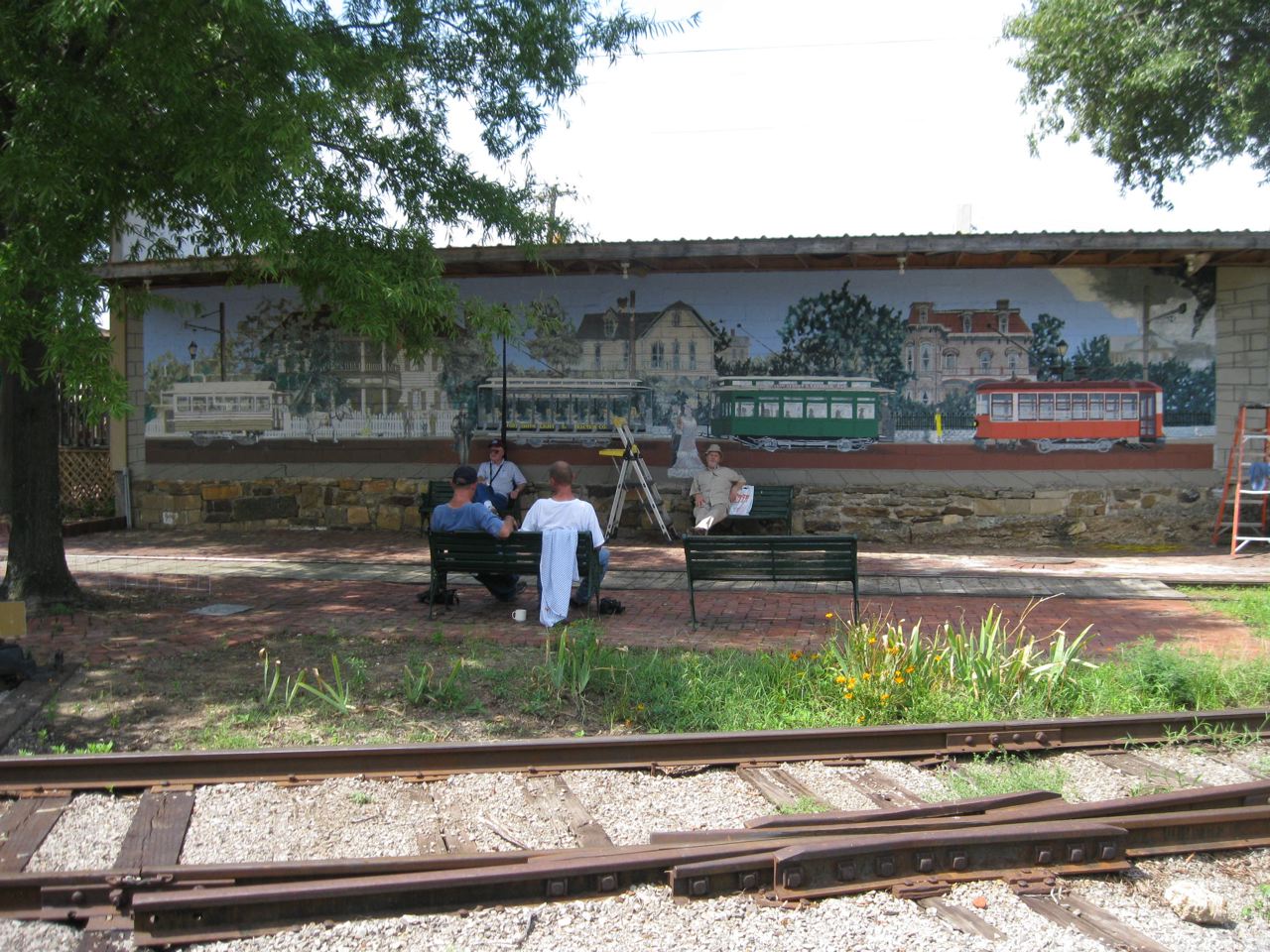 The Fort Smith RR runs ex-MoPac trackage in the area. The building at right is an historic former red-light-district house, Miss Laura's, now the city's visitor center (!). This is from our train pulling out north.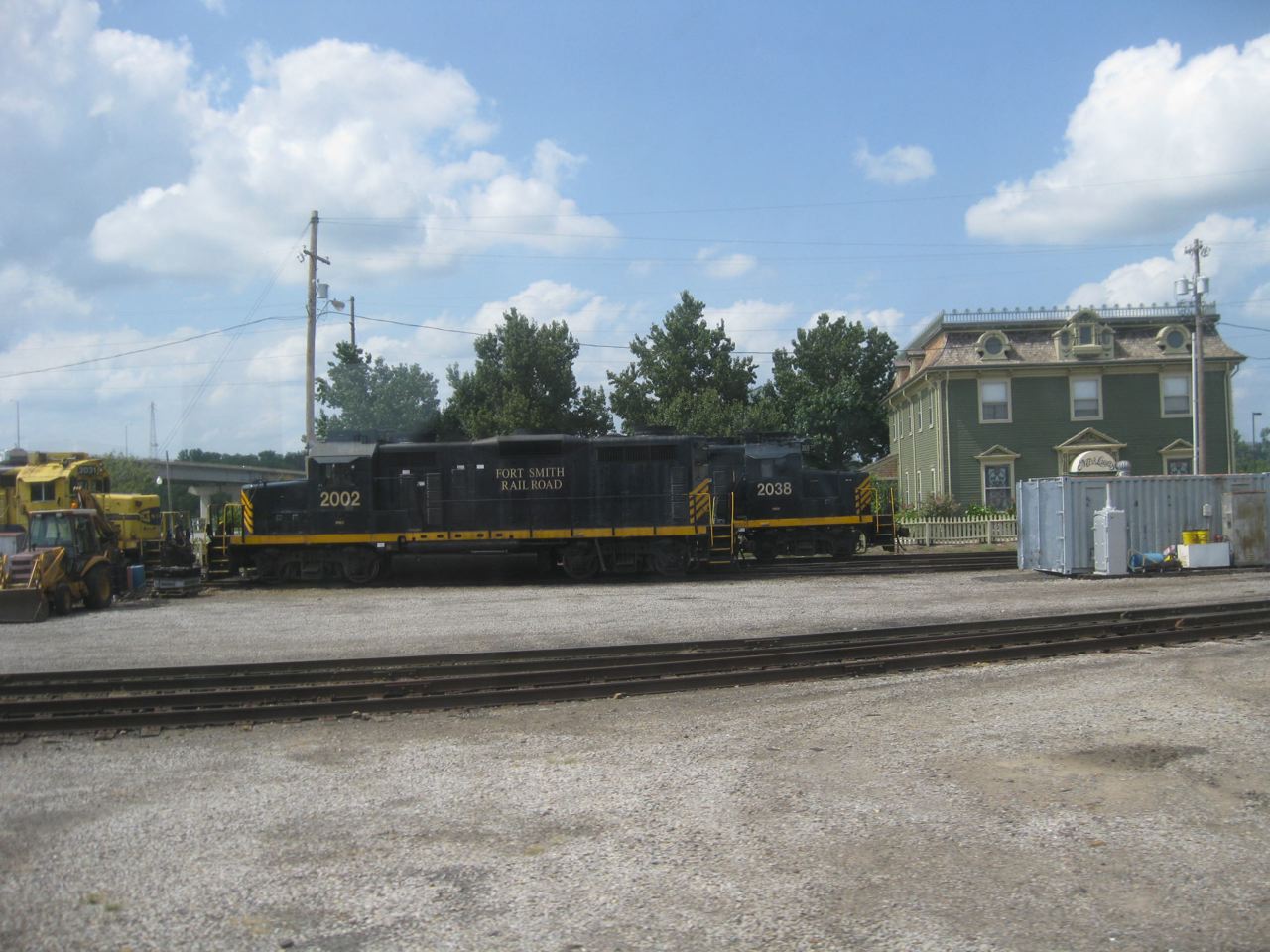 | | |
| --- | --- |
| We had no runbys northbound, so I went to meet No. 68 face to face in the parlor car. | |
Sarah Jennings, the power behind the throne for the Southern Appalachia Railroad Museum's rare-mileage trips set up by her husband, turned 50 on August 9th, Bart said in an e-mail (which she didn't realize), so some of us gave her a card. She was born in Tinley Park, Ill., and moved to Little Rock when she was 12. She's a free-lance editor by trade, working out of their home in rural Avon, Ill., near Macomb where Bart teaches logistics at Western Illinois University. He was at University of Tennessee for years until they dismantled their Transportation program.

The "big question" inside the card was, "Why did I just come into this room?" ? Most of us "have been there."
At day's end, the 68 began to break up the train after we unloaded, and I went across the street in Springdale to photo a couple of her compatriots.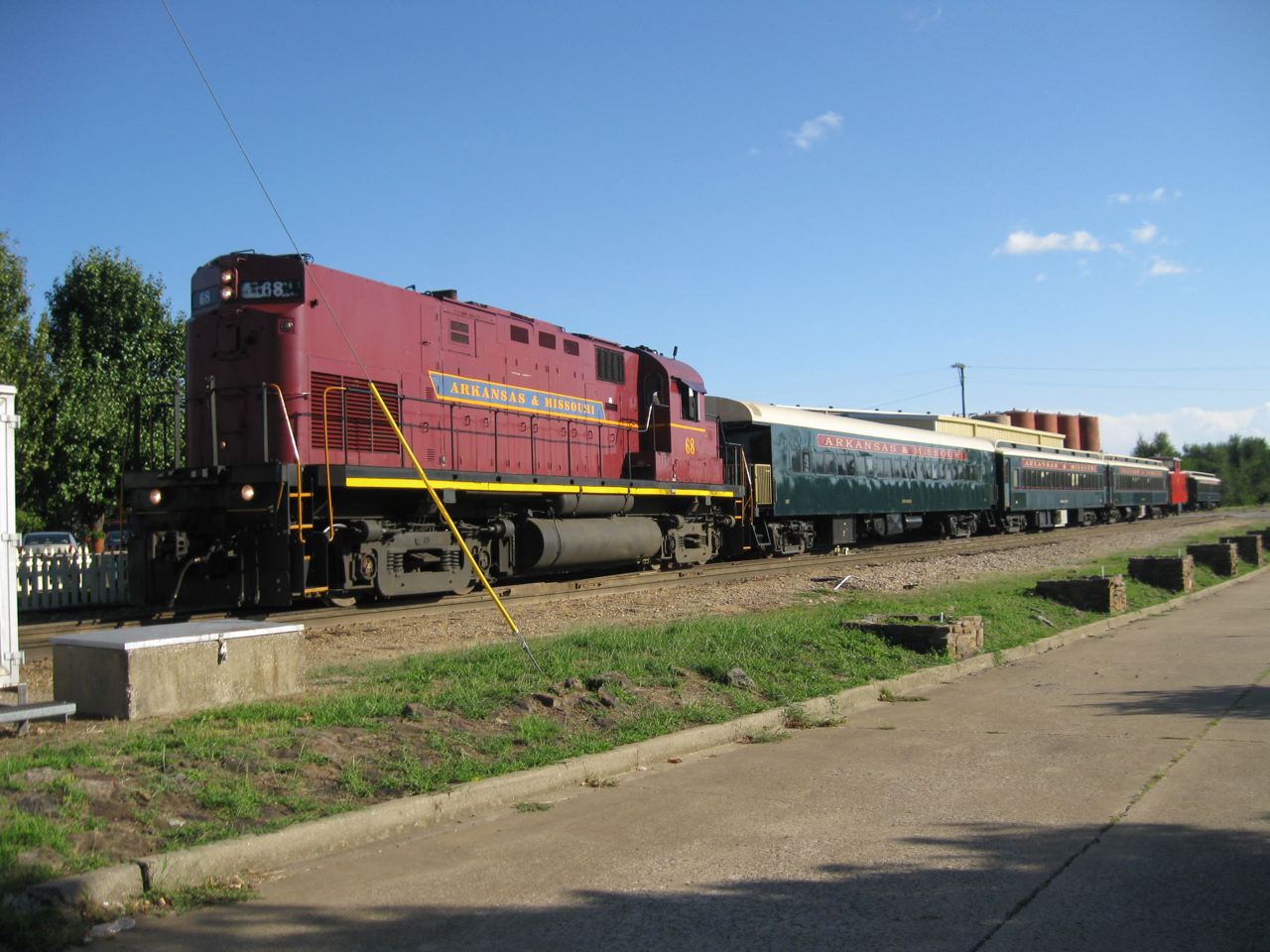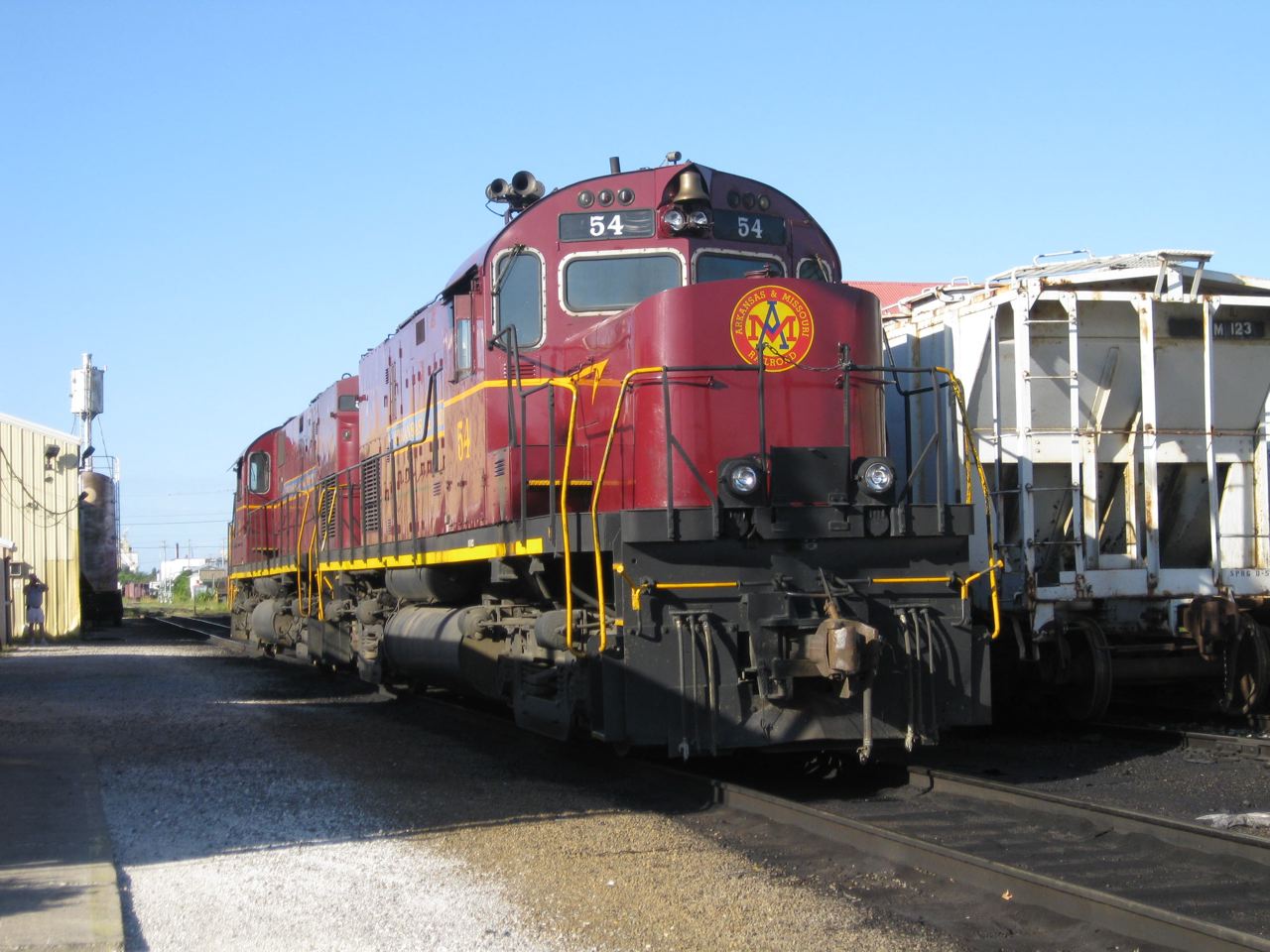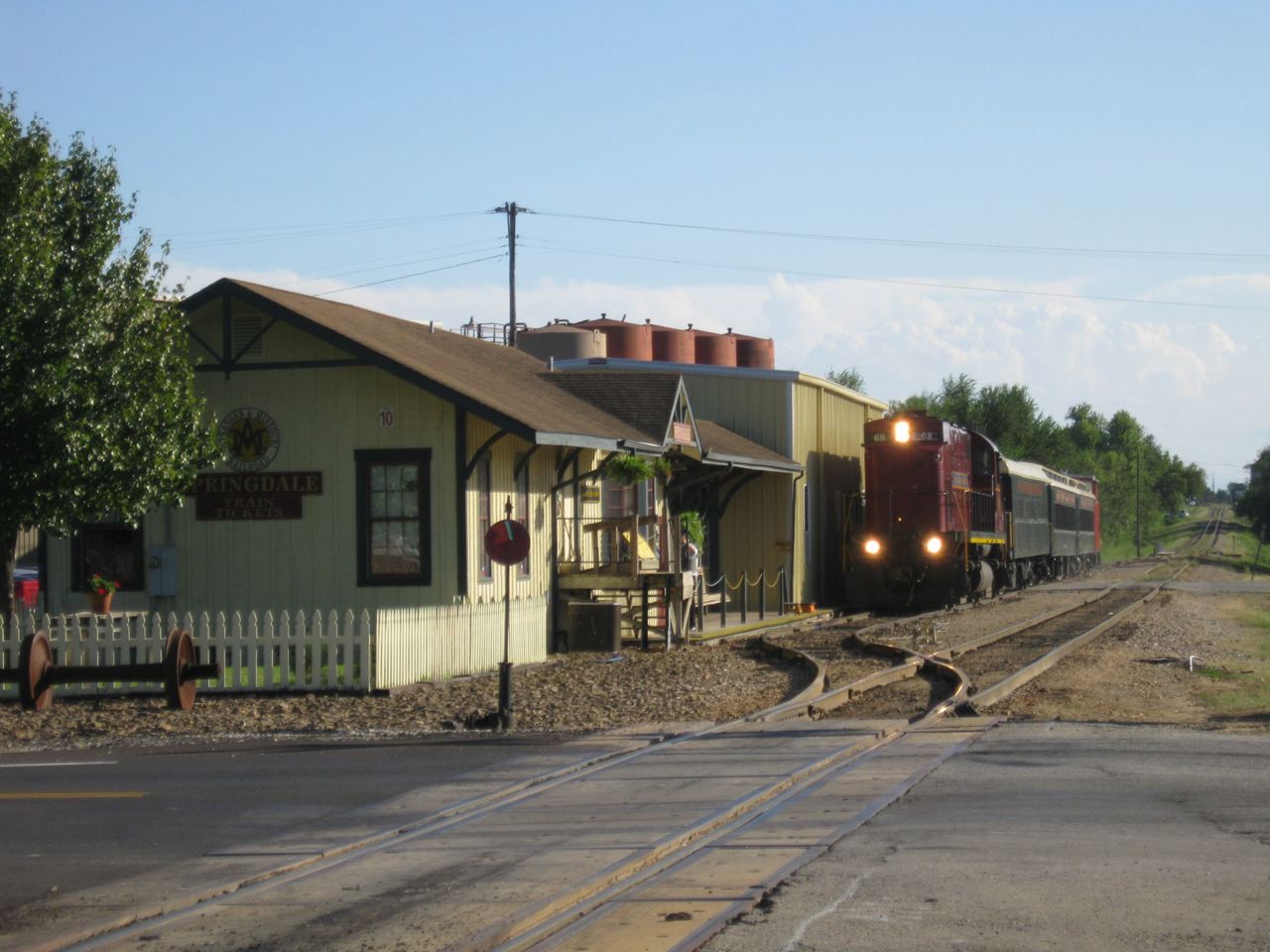 Dinner at the new SnS in Rogers, Ark., concluded our day in this Rick Moser photo.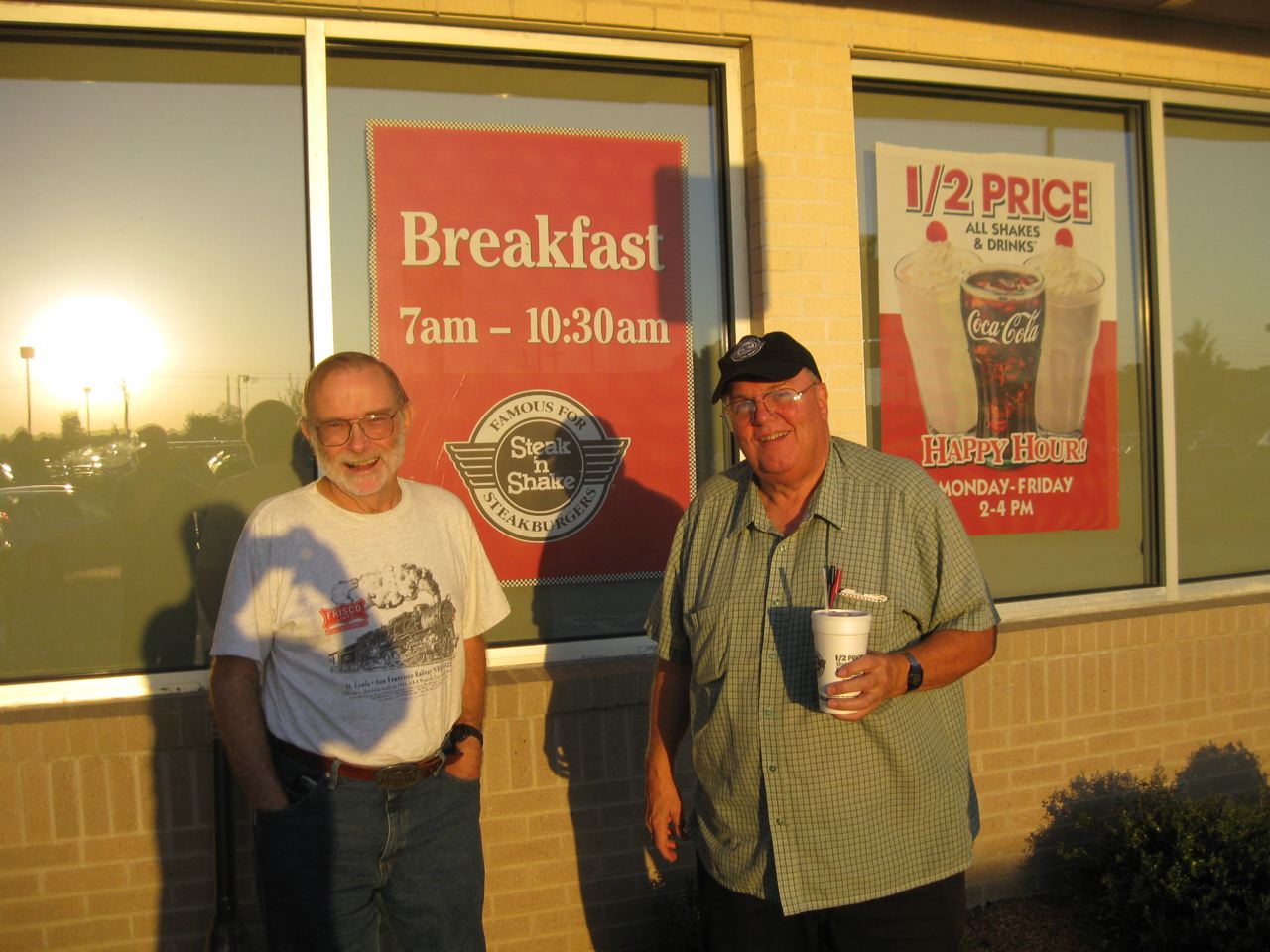 This page was designed and is maintained by Mike Condren. If you have materials
that you would like to contribute, contact me at mcondren@cbu.edu