Illinois Railway Museum
Diesel Passenger Trains
The former "Nebraska Zephyr" is seen returning from a trip on the main line, July 19, 2003.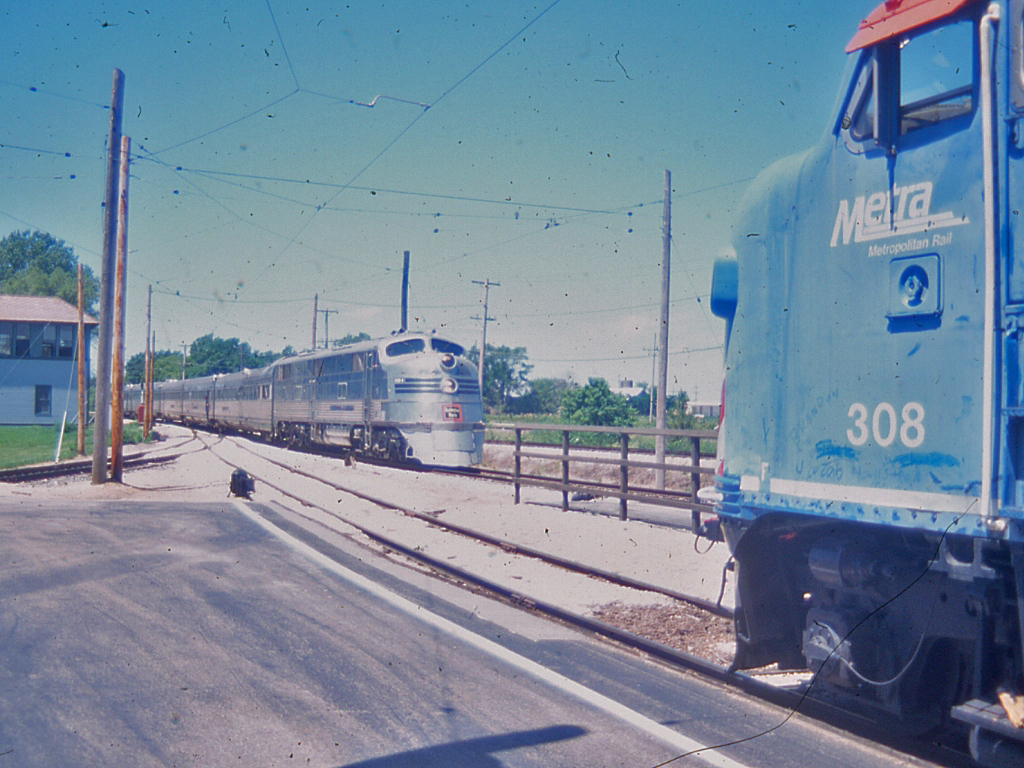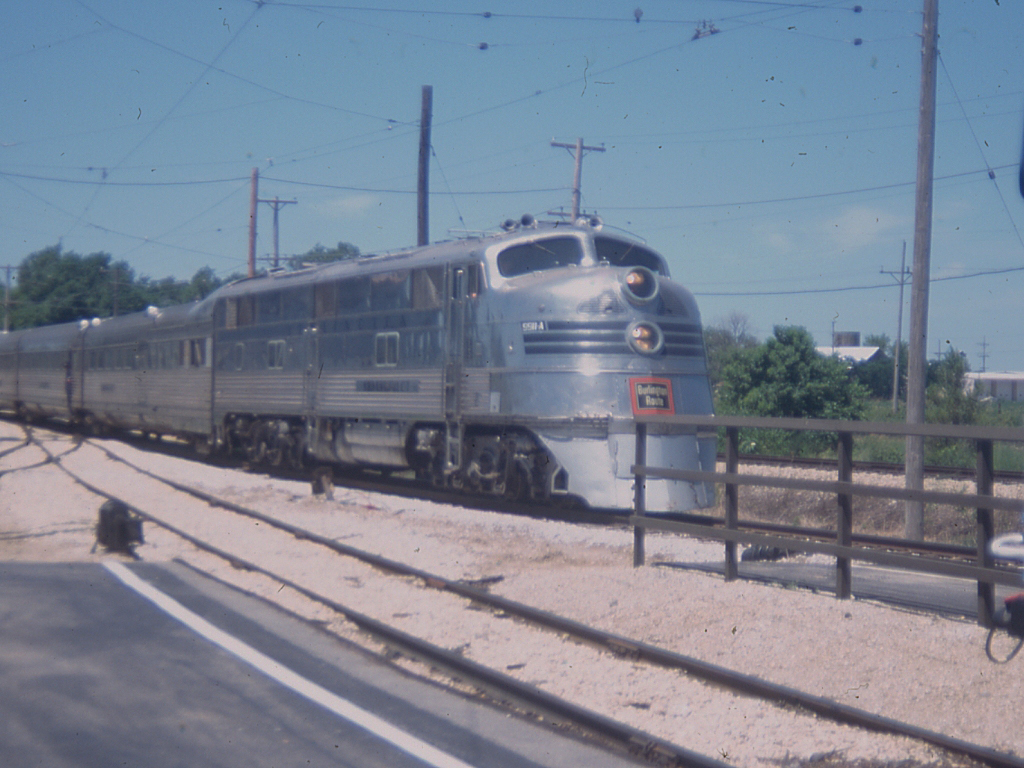 Then the "Nebraska Zephyr is seen for another run on the maainline.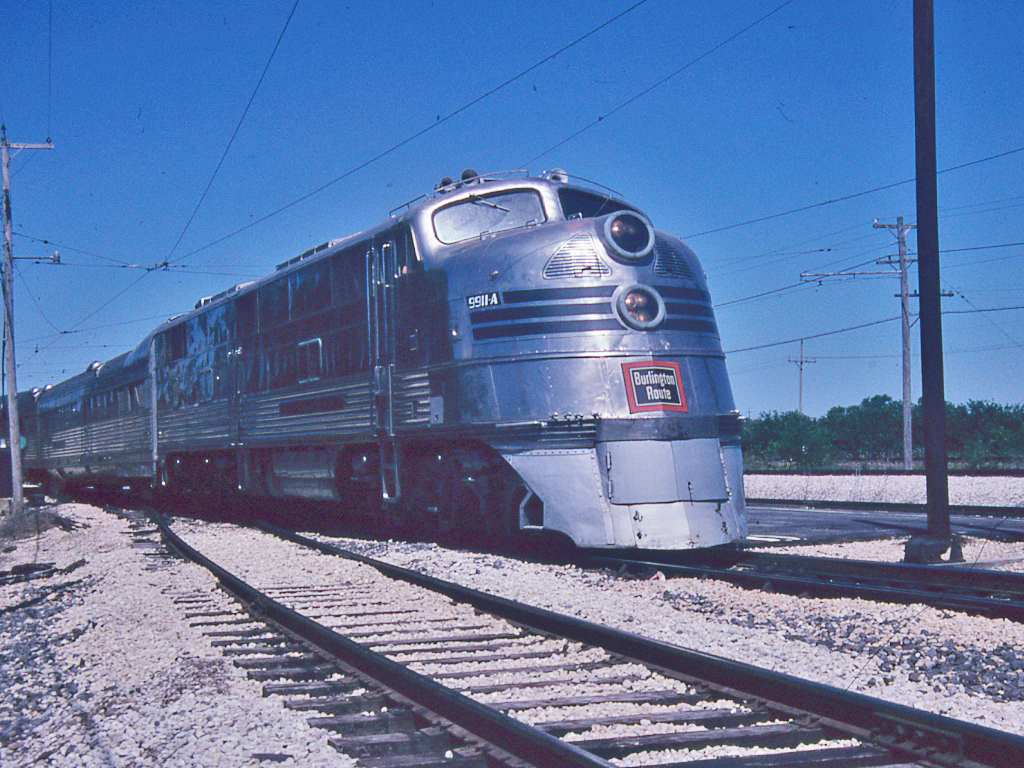 | | |
| --- | --- |
| | The train of C&NW bi-level equipment is ready to depart the station for its trip on the main line. |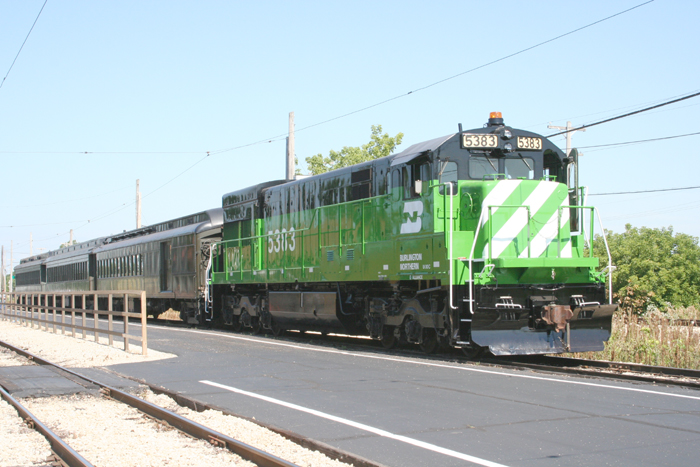 The diesel powered passenger train at the station on July 7, 2007 was powered by the BN #5383, 1974 GE U30C.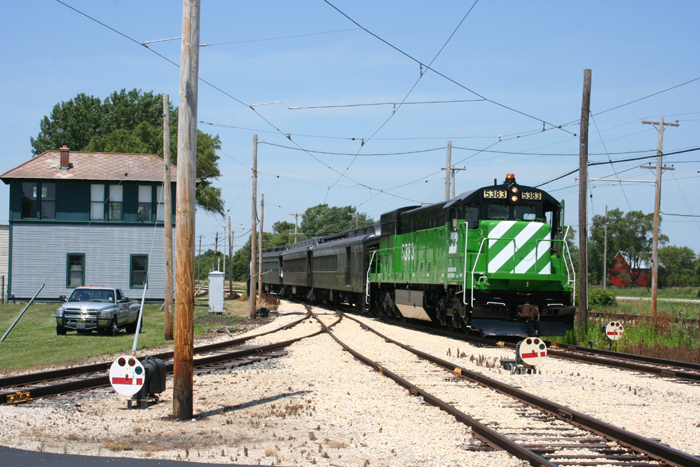 Here we see the diesel passenger train returning to the depot, July 7, 2007.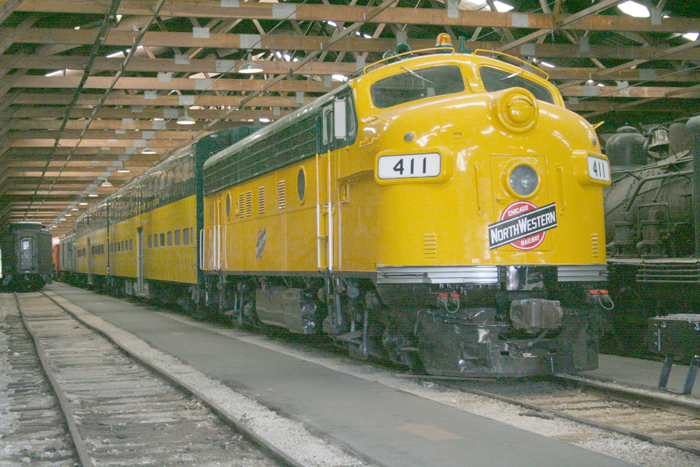 C&NW 411 EMD F7A and restored gallery commuter cars under cover, 7/7/07.
This page was designed and is maintained by Mike Condren. If you have materials
that you would like to contribute, contact me at mcondren@cbu.edu