St. Louis & Oklahoma Southern Railroad
History
by Mike Condren
There were plans launched in 1908 to build a railroad from Monett, MO to the Gulf through Tahlequah.

The June 18, 1908 issue of The Arrow reported that John B. Christensen, president of the Pineville and Northern Railroad visited Tahlequah. He reported that a contract for constructing 10 miles of track had been let, and that work had resumed after some financial problems had been addressed. Roadbed construction started almost immediately.

During the period in which grading was being done, the name of the railroad was changed to St. Louis & Oklahoma Southern.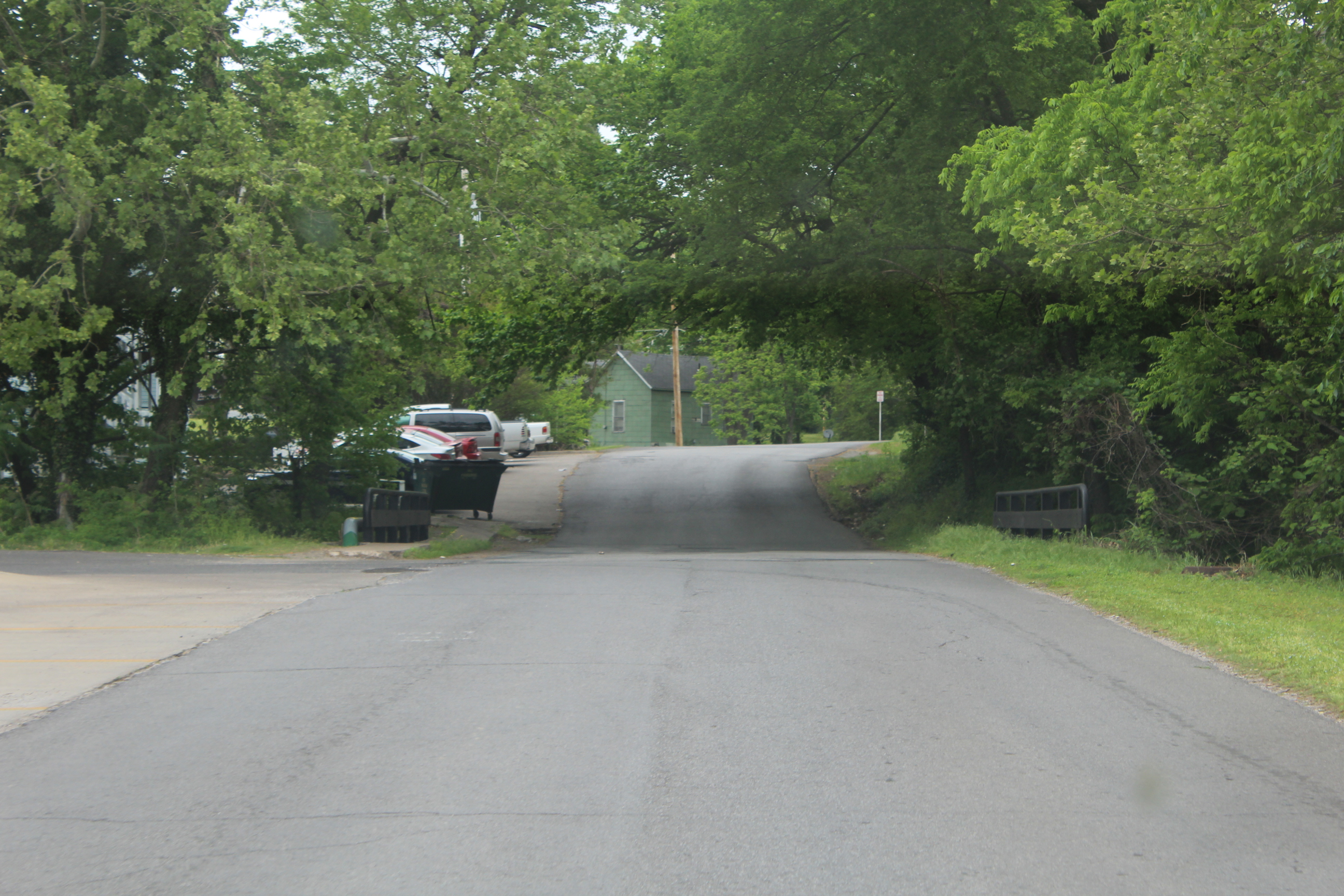 Evidence of that roadbed is still visible around Tahlequah as Waters Street.
Some construction continued off and on until 1919. However, no rail was ever laid.
The right-of-way crossed the Frisco about a quarter mile west of what is the present Ford Motor Co.. From there it traveled northeast to where the Seventh Day Adent Church is now located. From there is headed toward the intersection of First Street and Water Ave. From there it followed the west side of the creek to Goingsnake Street then crossing through the present day campus of Northeastern State University near the Student Union and soccer field before crossing Grand Ave near the Hart Funeral Home.
This page was designed and is maintained by Mike Condren. If you have materials
that you would like to contribute, contact me at mcondren@cbu.edu