Ozark & Cherokee Central
Frisco Muskogee Branch
Tahlequah, OK
Scanned from "Railroads of Cherokee County" by David Campbell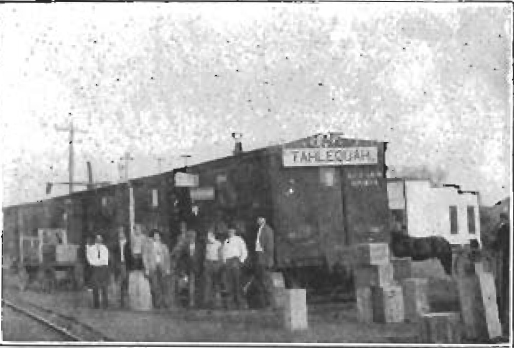 Tahlequah, OK second station which was used 2 years after the first station was destroyed by fire. The fire was started by a lightning strike to the telegraph line. This image was copied from Jan. 1911 "The Frisco Man" magazine which IDs the men.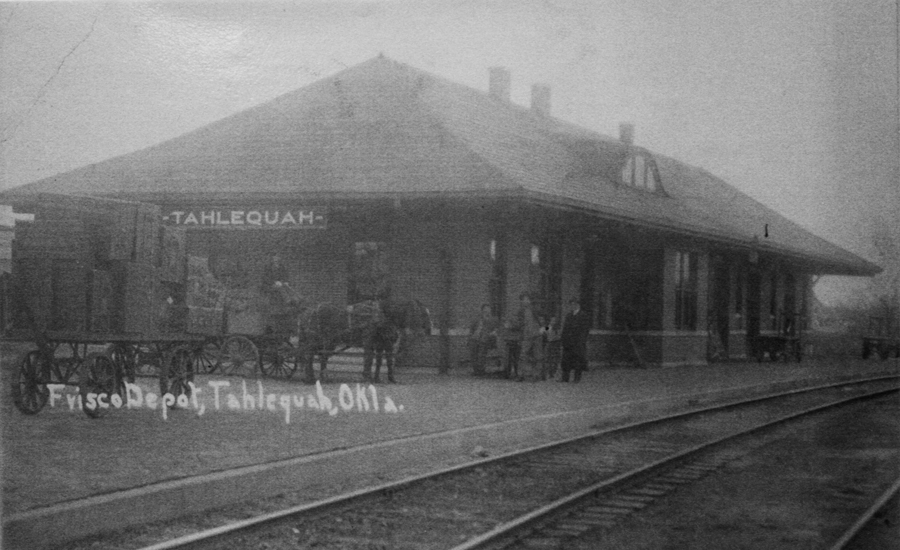 The Tahlequah, OK brick station was completed in 1912. This photograph hangs in the Three Rivers Museum. The abandoned Tahlequah station sat in ruins on the west side of town off old State Highway 51 (Choctaw Street) for many years but is gone now.
Article from Sept 28, 1914 Tahlequah Daily Press.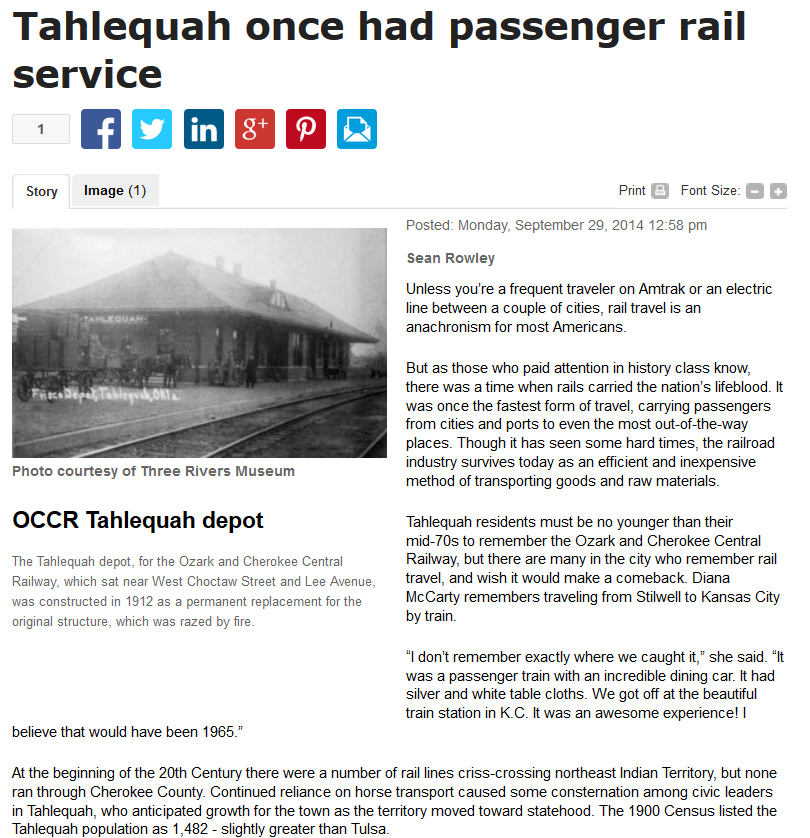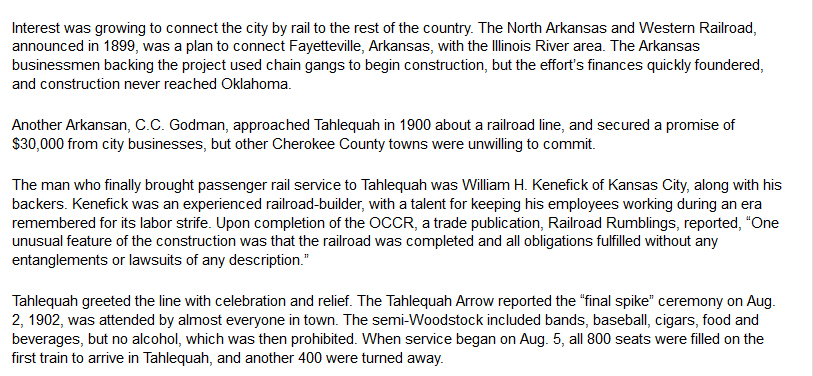 This page was designed and is maintained by Mike Condren. If you have materials
that you would like to contribute, contact me at mcondren@cbu.edu