Ozark & Cherokee Central
Frisco Muskogee Branch
Muskogee, OK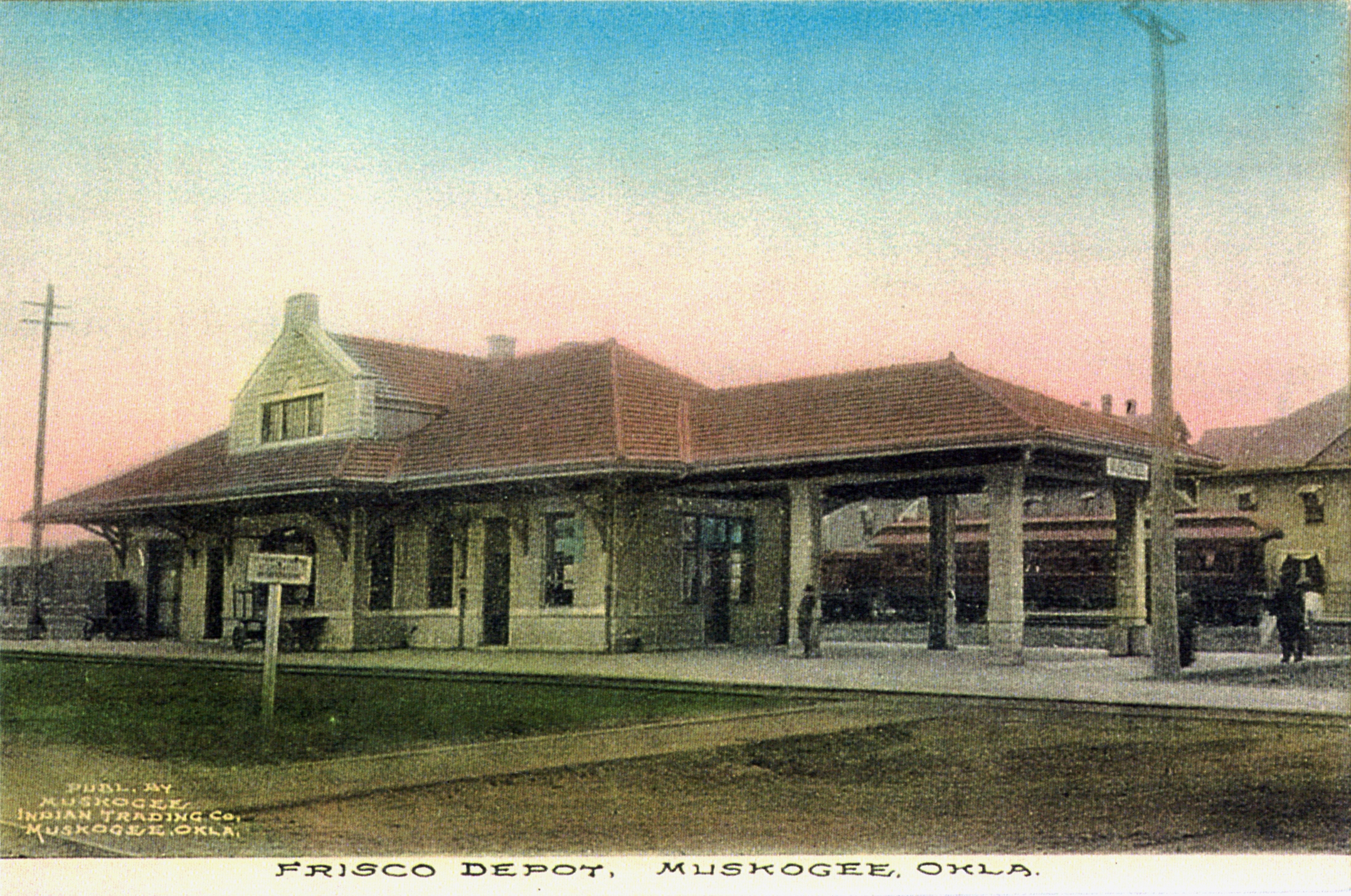 Contributed by John Fike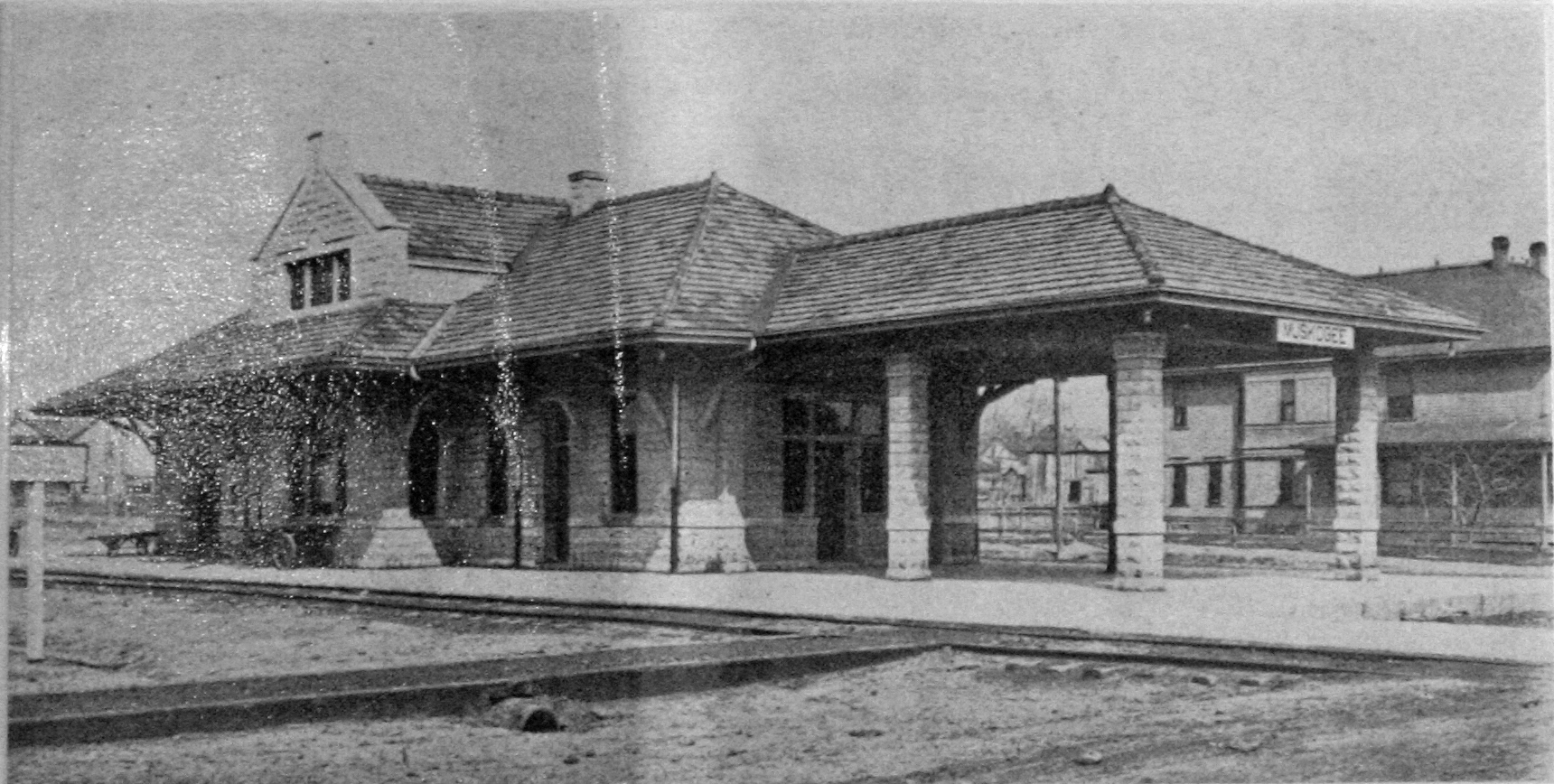 Three Rivers Museum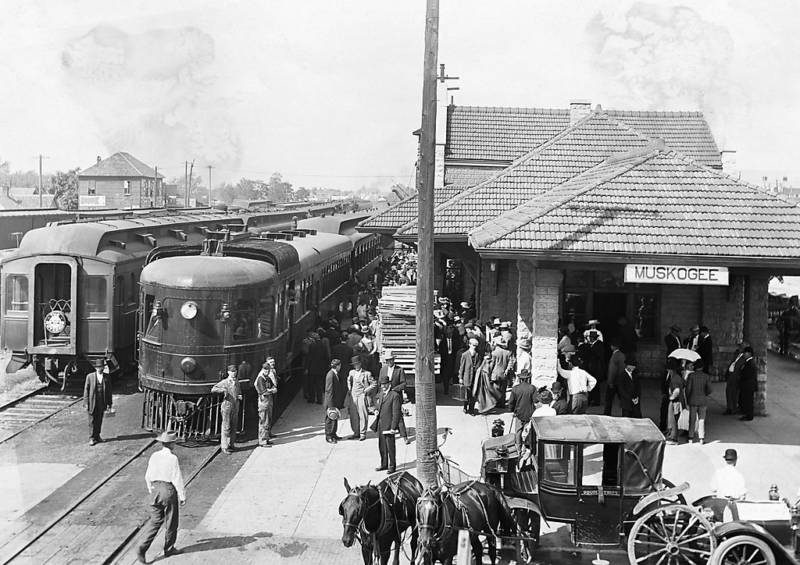 Contributed by Roger Bell of Three Rivers Museum

Station foundation in 2011
Photo by Mike Condren in 2011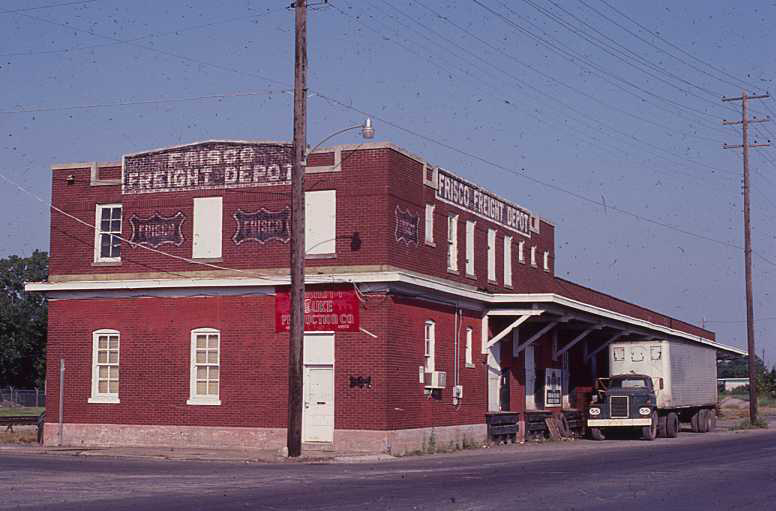 Paul Strang Photo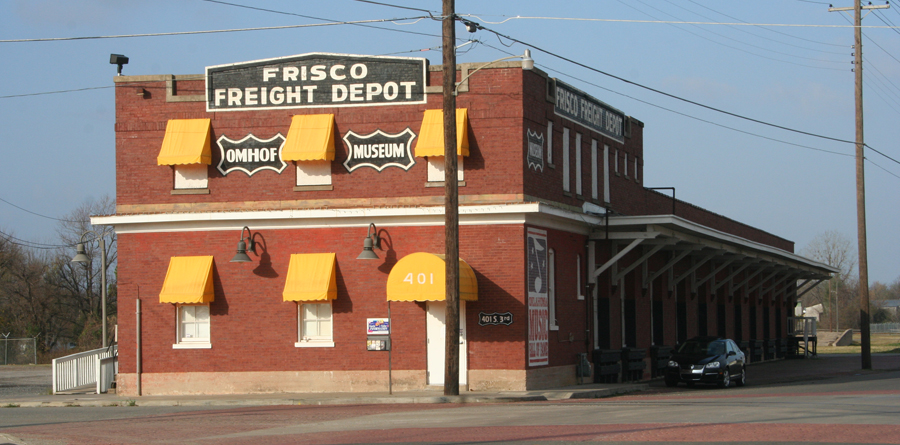 Mike Condren Photo
Former Frisco Freight House in Muskogee, OK.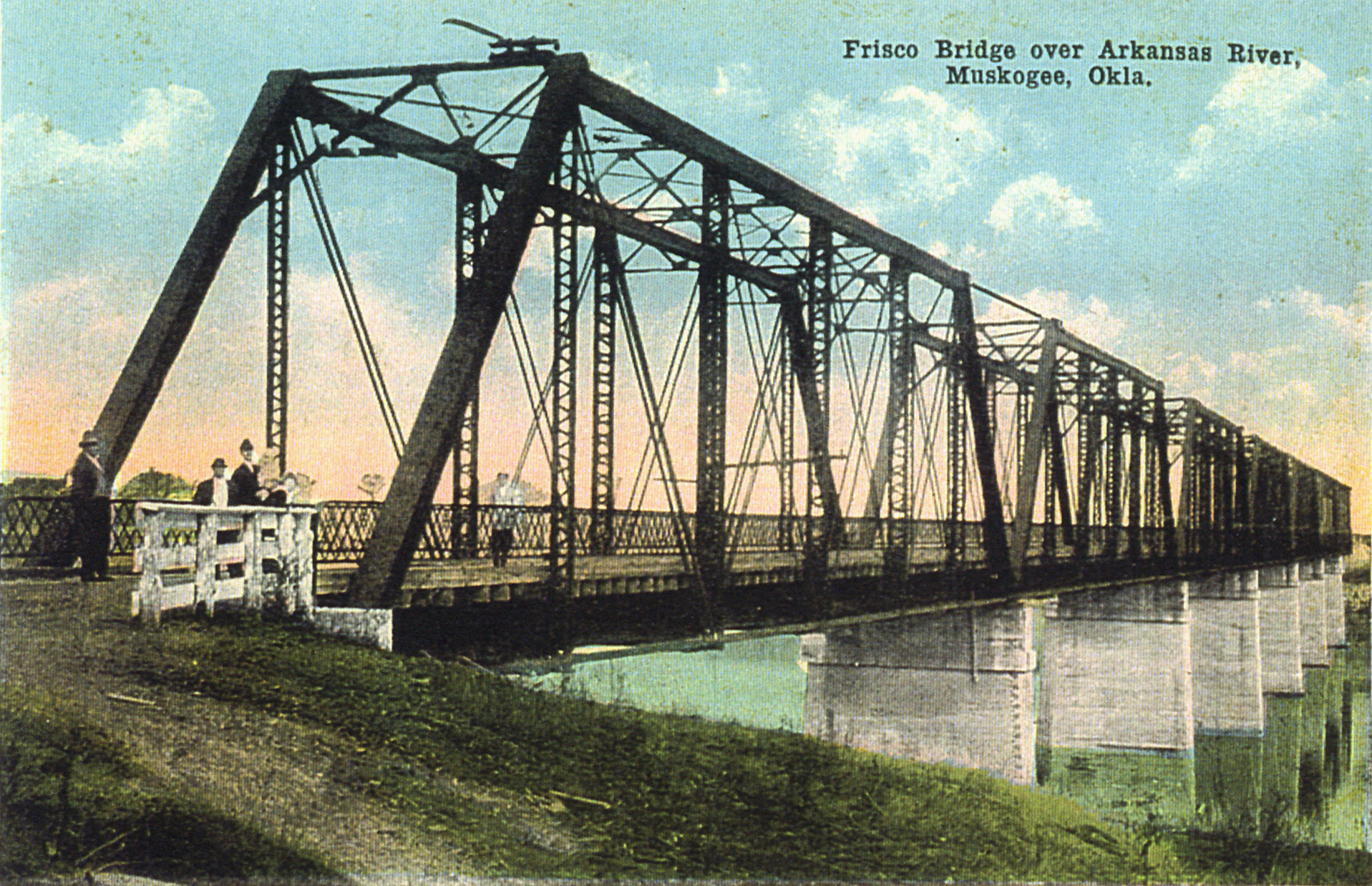 Contributed by John Fike
Prior to the building of the O&CC bridge, crossing the river was done by ferry from Hyde Park.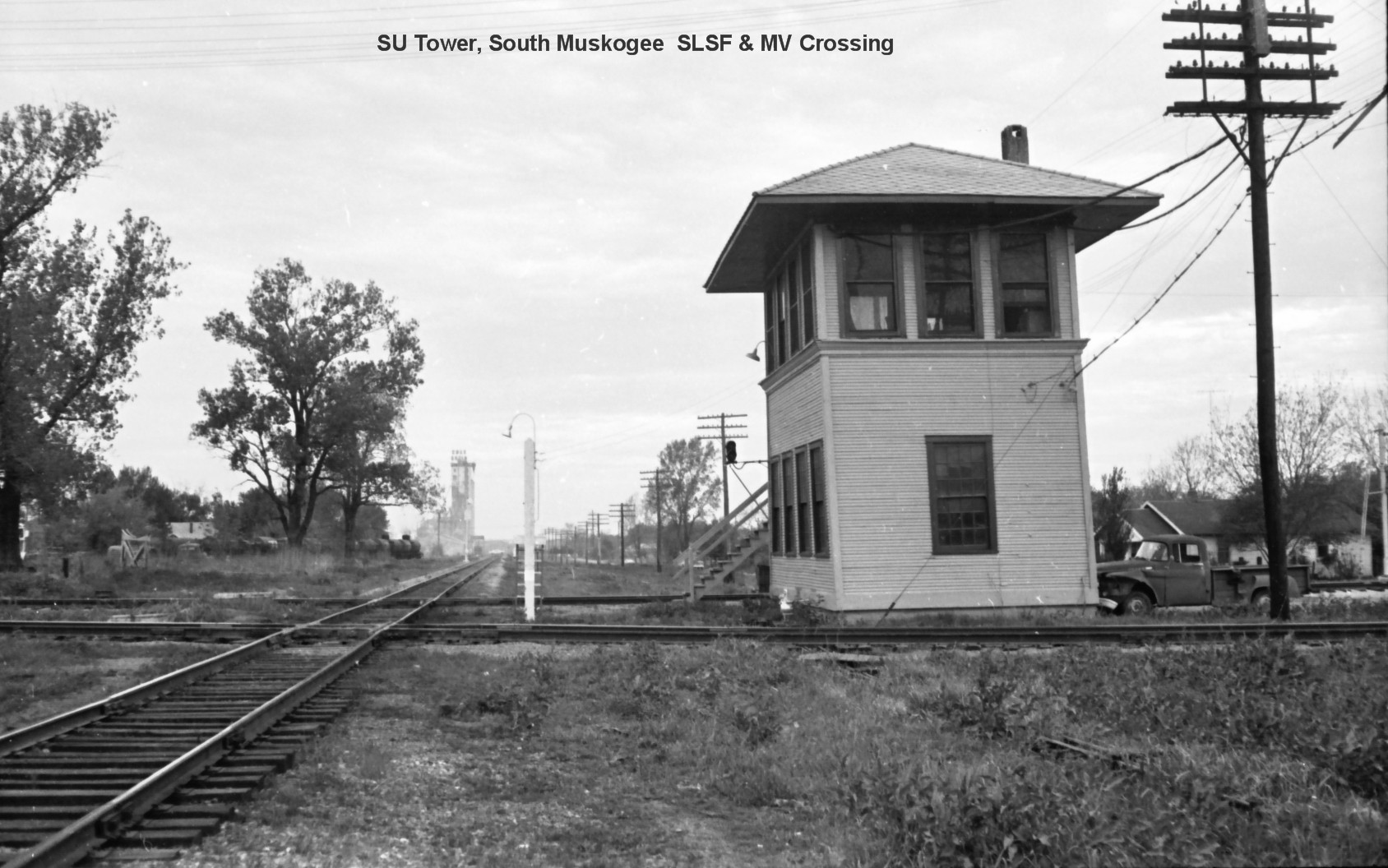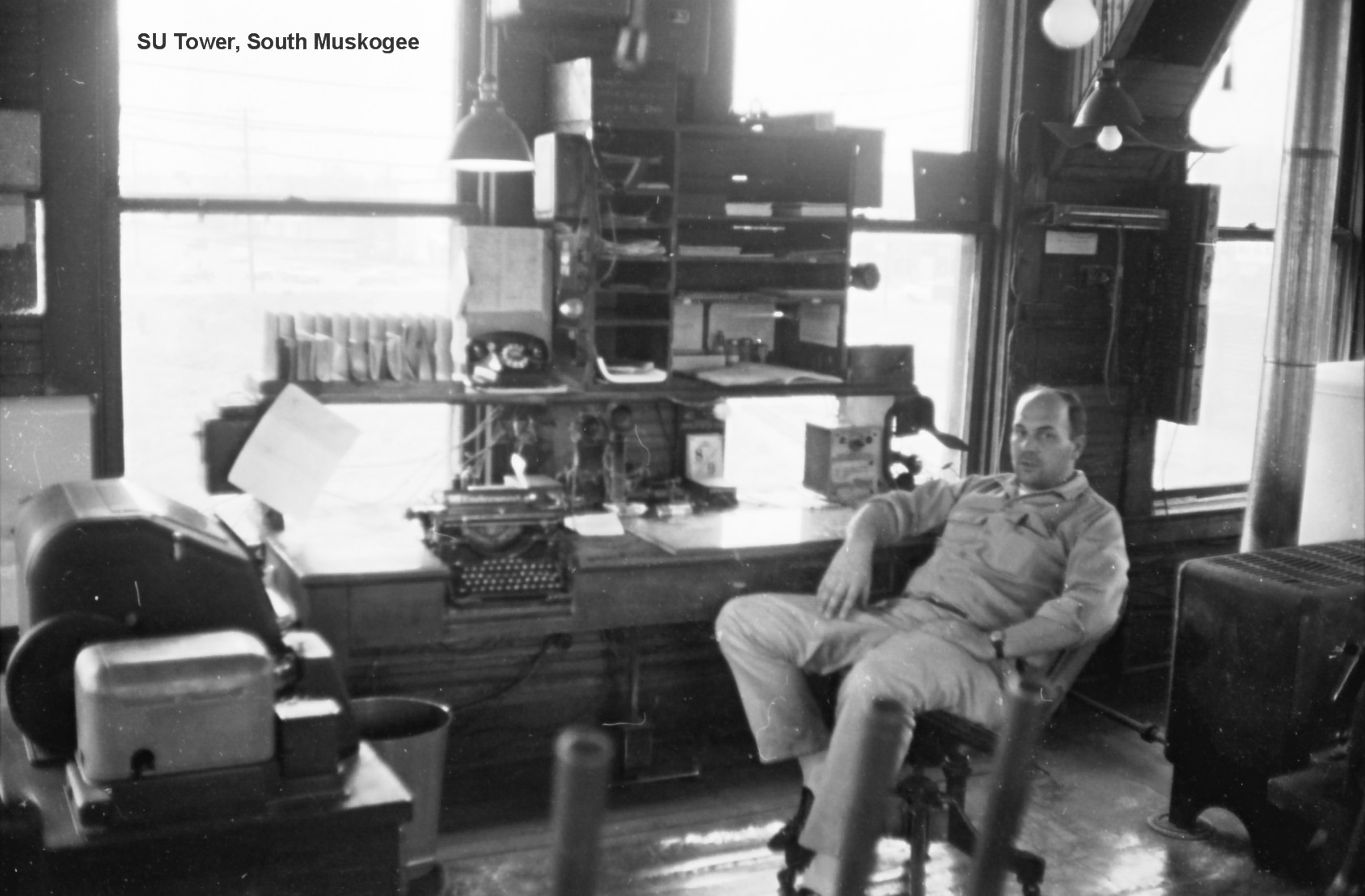 | | |
| --- | --- |
| These pictures are of the SU tower at the crossing of the SLSF and MV of the MKT. In the photo at right, note the levers which aligned the signals and switches cotrolled by the tower operator. | |
Contributed by Raymond Hamm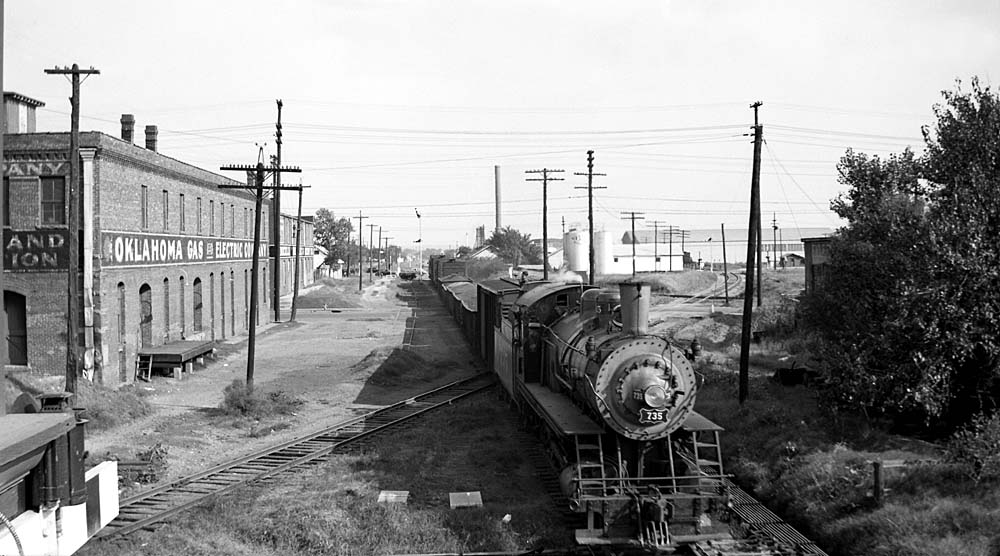 | | |
| --- | --- |
| These photos were taken from SU tower and show the MV crossing the SLSF before both cross the MKT. | |
Contributed by Mike Sypult
The following 3/75 photos were taken of the crossing where SU tower once stood. The foundation of the tower in visible in the top photo which was taken from the former MV right-of-way, the formwer crossing sitting on the right of way. Note the gate across the SLSF track on the west side of the MKT. In the bottom photo you can see the foundation for the signal which once protected the SLSF traffic at the crossing when the tower was in operation.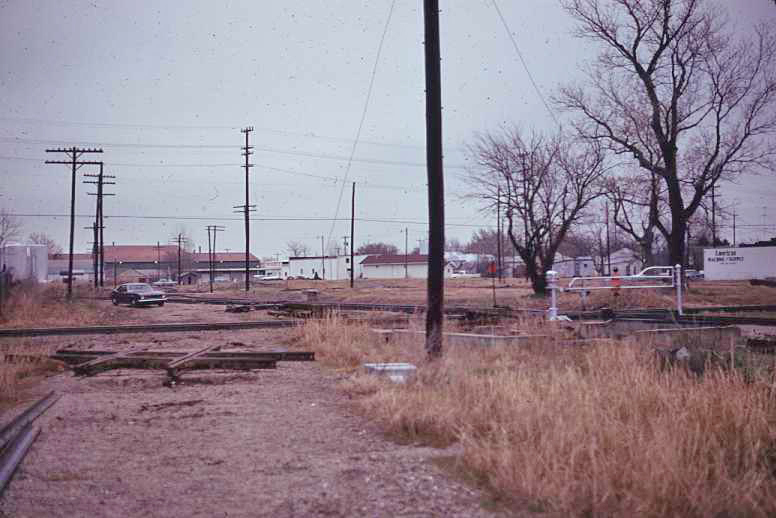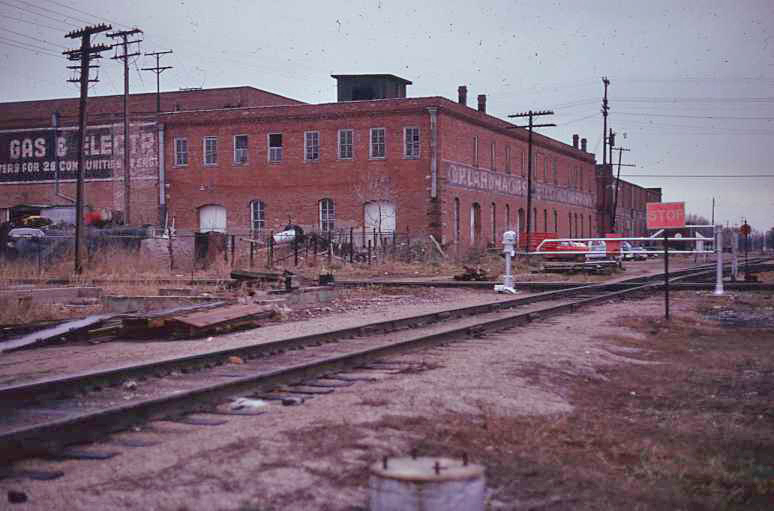 Both photos by Mike Condren
The FM switcher below is one of 16 on the Frisco, all of which were used only in Oklahoma. This shot was taken in 1961 in north Muskogee.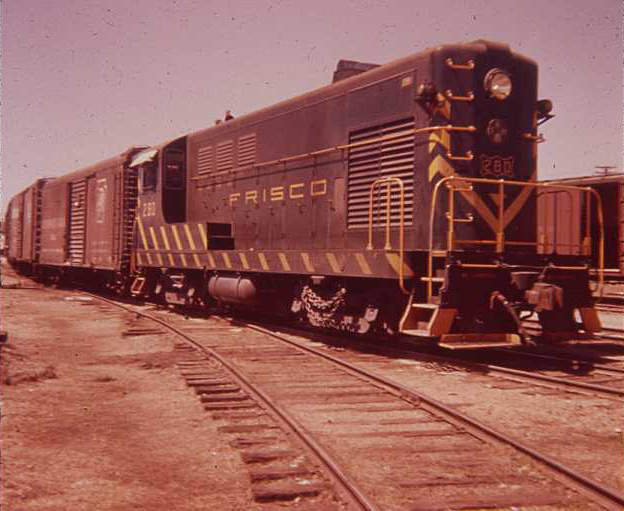 Both photos by Mike Condren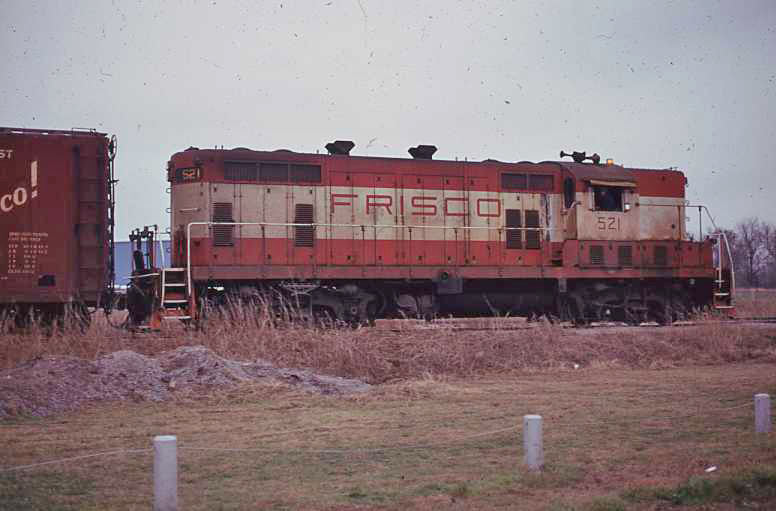 This GP7 was switching in north Muskogee in 3/75.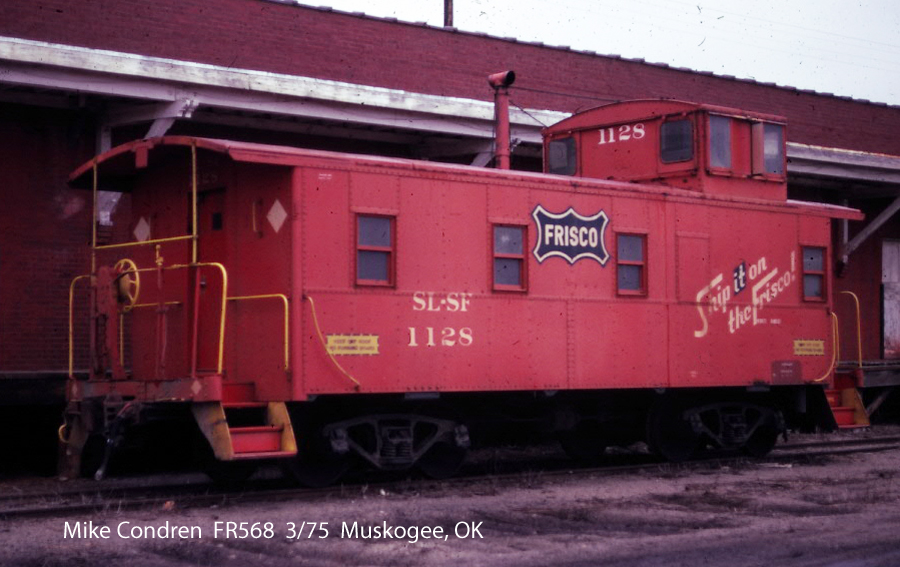 Mike Condren Photo
This ex-ATSF steel caboose sits along side of the freight house in Muskogee. Frisco bought used cabooses from the Santa Fe beginning in 1970 to supplement their fleet. These ex-ATSF cabooses were randomly numbered in the 1100s in slotes left vacant due to scrapping of the earlier wood caboose of that number.
This page was designed and is maintained by Mike Condren. If you have materials
that you would like to contribute, contact me at mcondren@cbu.edu