Ozark & Cherokee Central
Frisco Muskogee Branch
Fayetteville, AR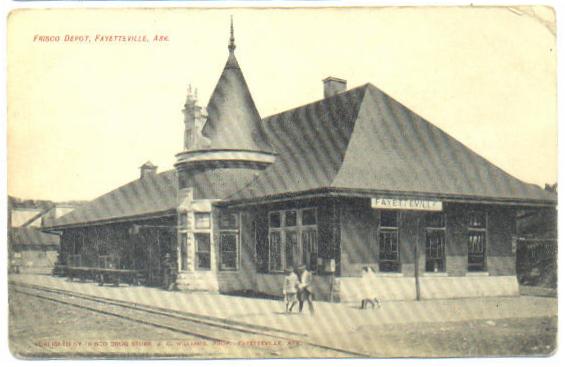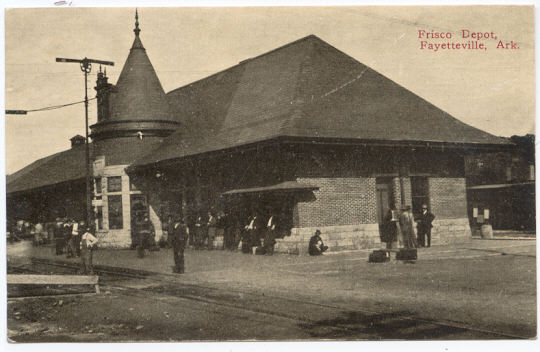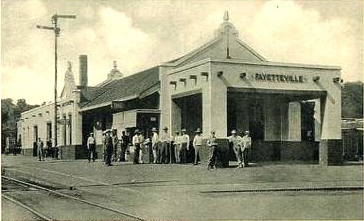 Fayetteville, AR
In the bottom view an addition, has been added to the near end of the station.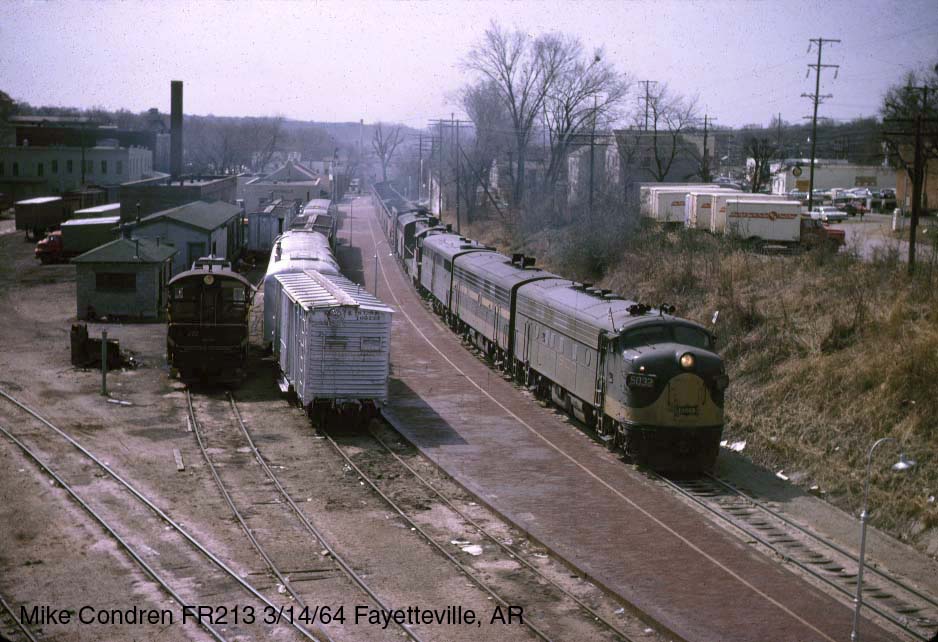 Mike Condren Photo
This view of the Fayetteville station show a maintenance-of-way train sitting on the track that O&CC passenger trains used.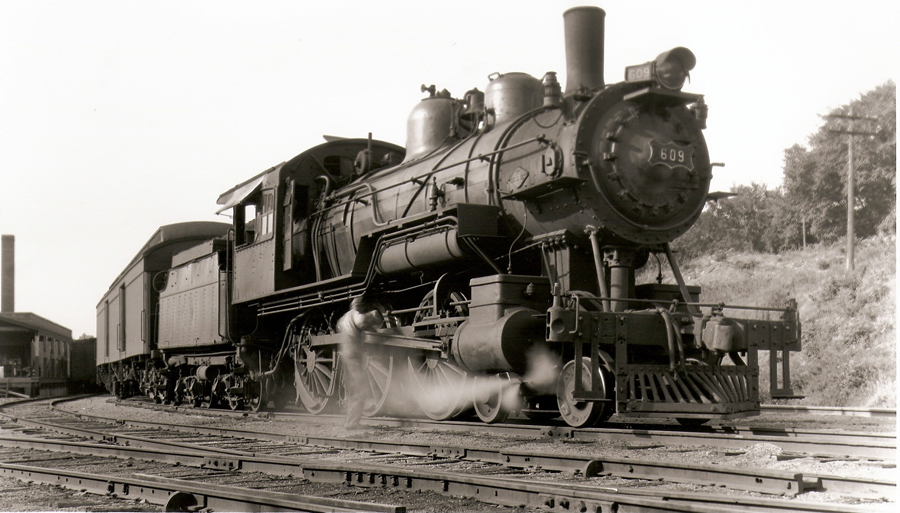 Louis Marre Collection
Frisco 4-6-0 #609 heads up a passenger train on the stub passenger track at the Fayetteville station, 1927.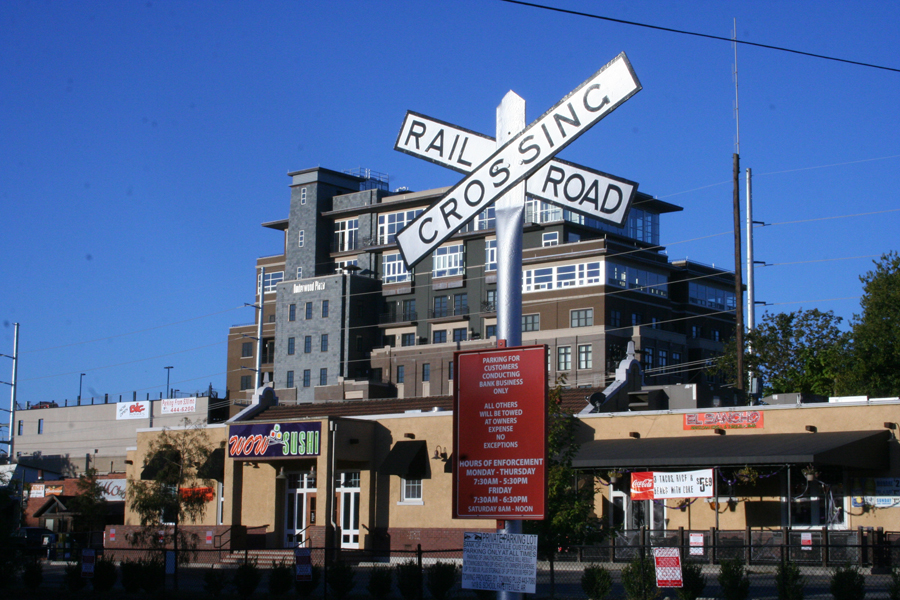 Mike Condren Photo
This crossbuck is located behind the Frisco station on West Street.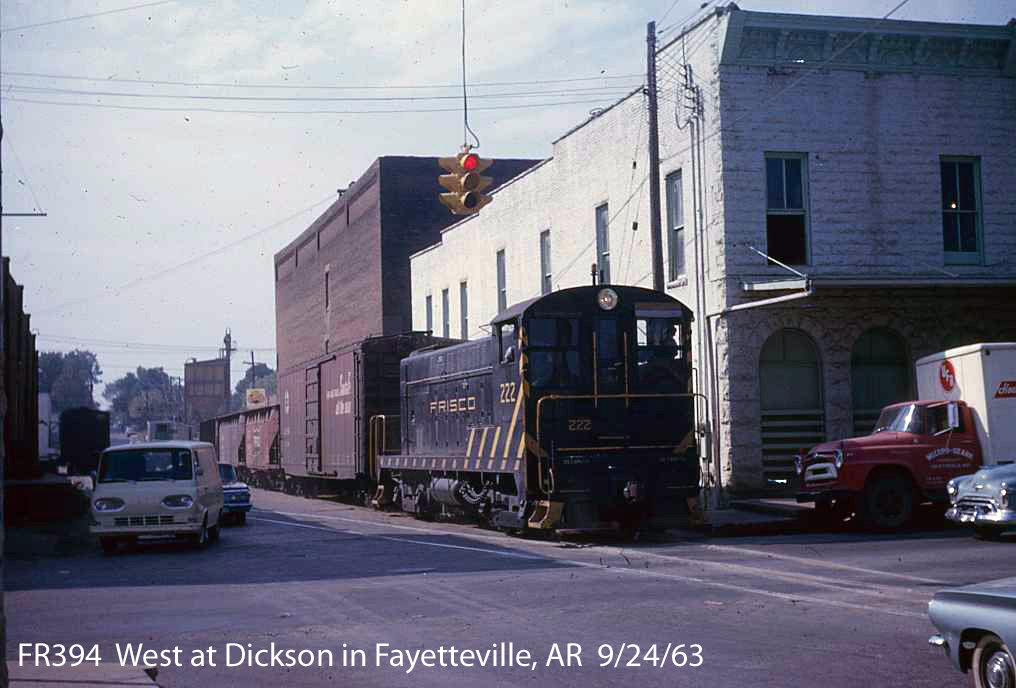 Mike Condren Photo
The Fayetteville switcher is seen stopped at the traffic light at West Street where it crosses Dickson Street. This was the mainline of the O&CC as it left the station area in Fayetteville.
After the O&CC left the Fayetteville station, it dropped down the valley and passed under the Frisco mainline.
Mike Condren Photos from 1960
This page was designed and is maintained by Mike Condren. If you have materials
that you would like to contribute, contact me at mcondren@cbu.edu