Ozark & Cherokee Central
Frisco Muskogee Branch
Scenes Remaining in the 21st Century
| | |
| --- | --- |
| This view of the Frisco Station area in Fayetteville was taken from the West Lafayette Street viaduct over the tracks and shows the Freight Station area and the area where the Ozark & Cherokee Central trains ties up. This photo was taken on Oct. 6, 2010. | |
| | |
| --- | --- |
| Sometimes pieces of railroad history remain for years, almost invisible, except for the trained eye. This former Frisco sign on a pole made from a steam locomotive flue is along Greg Street just west of the station in Fayetteville, AR. There once was a vacant lot owned by the Frisco at this location. Today it is a parking lot where you pay to park. I know of this history of this location as I lived across the street from this location during the spring of 1963. This photo was also taken on Oct. 6, 2010. | |
Fayetteville has created a bike path through town, including the passenger platform of the station and a portion of the O&CC abandoned right-of-way. The bike path is protected by a 6 feet fence. I shot the station and the crossbuck and headed north for my shot. These photos were taken on Oct. 16, 2010.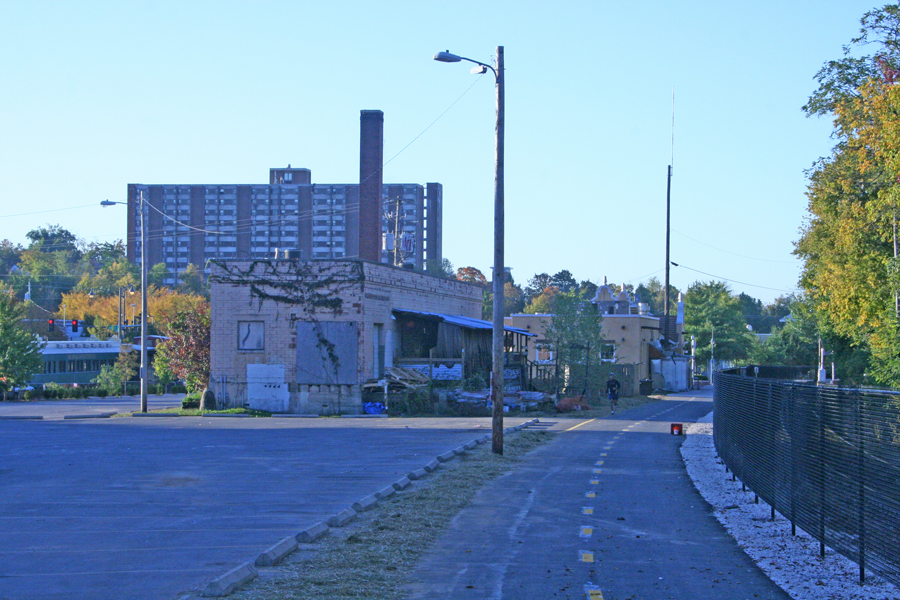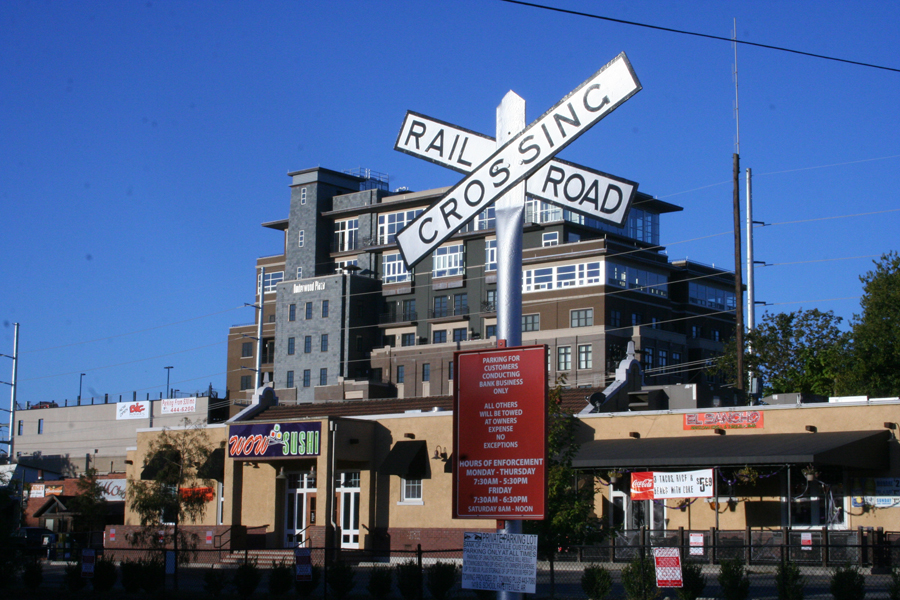 This huge culvert is between Lincoln and Summers.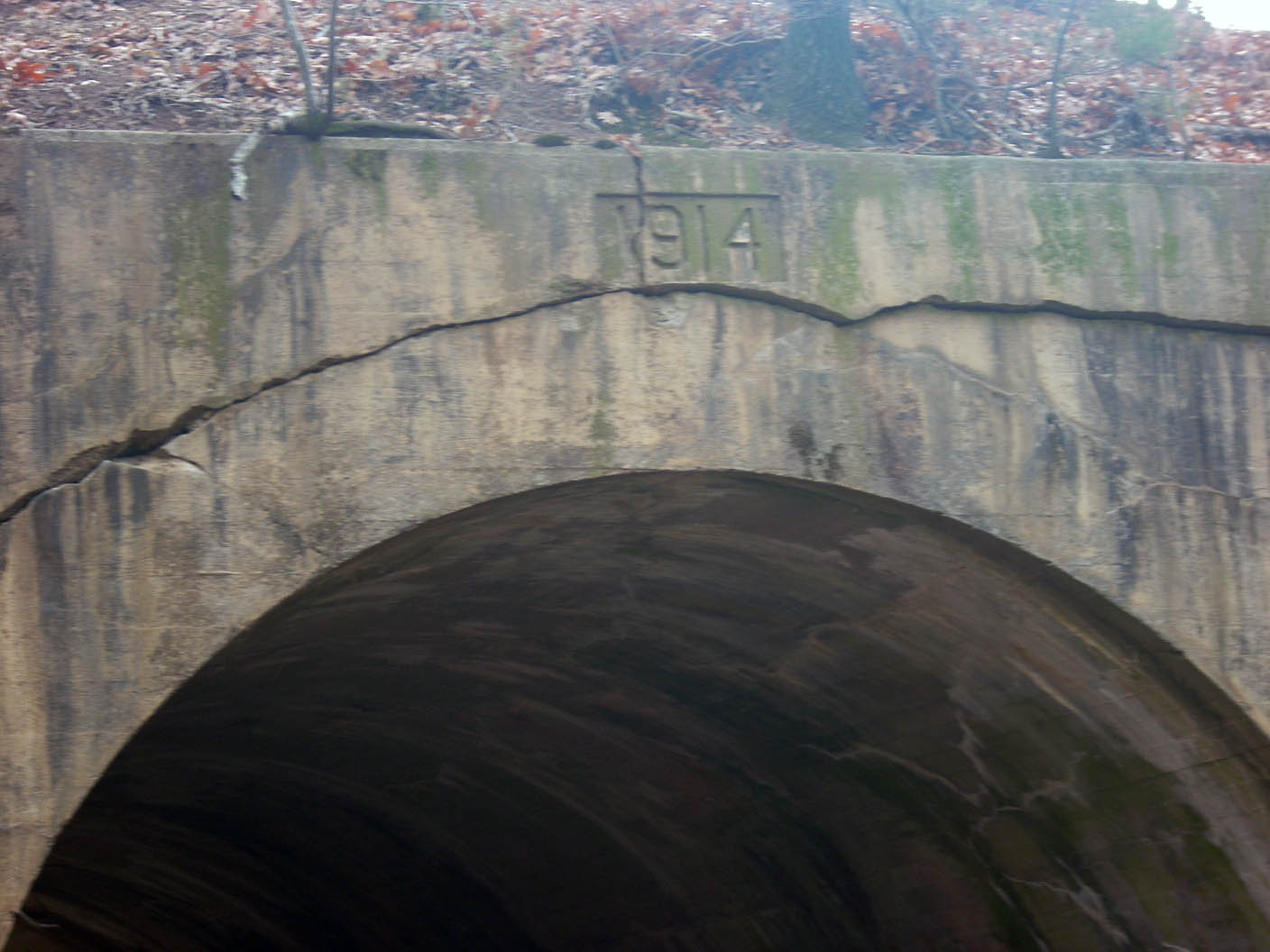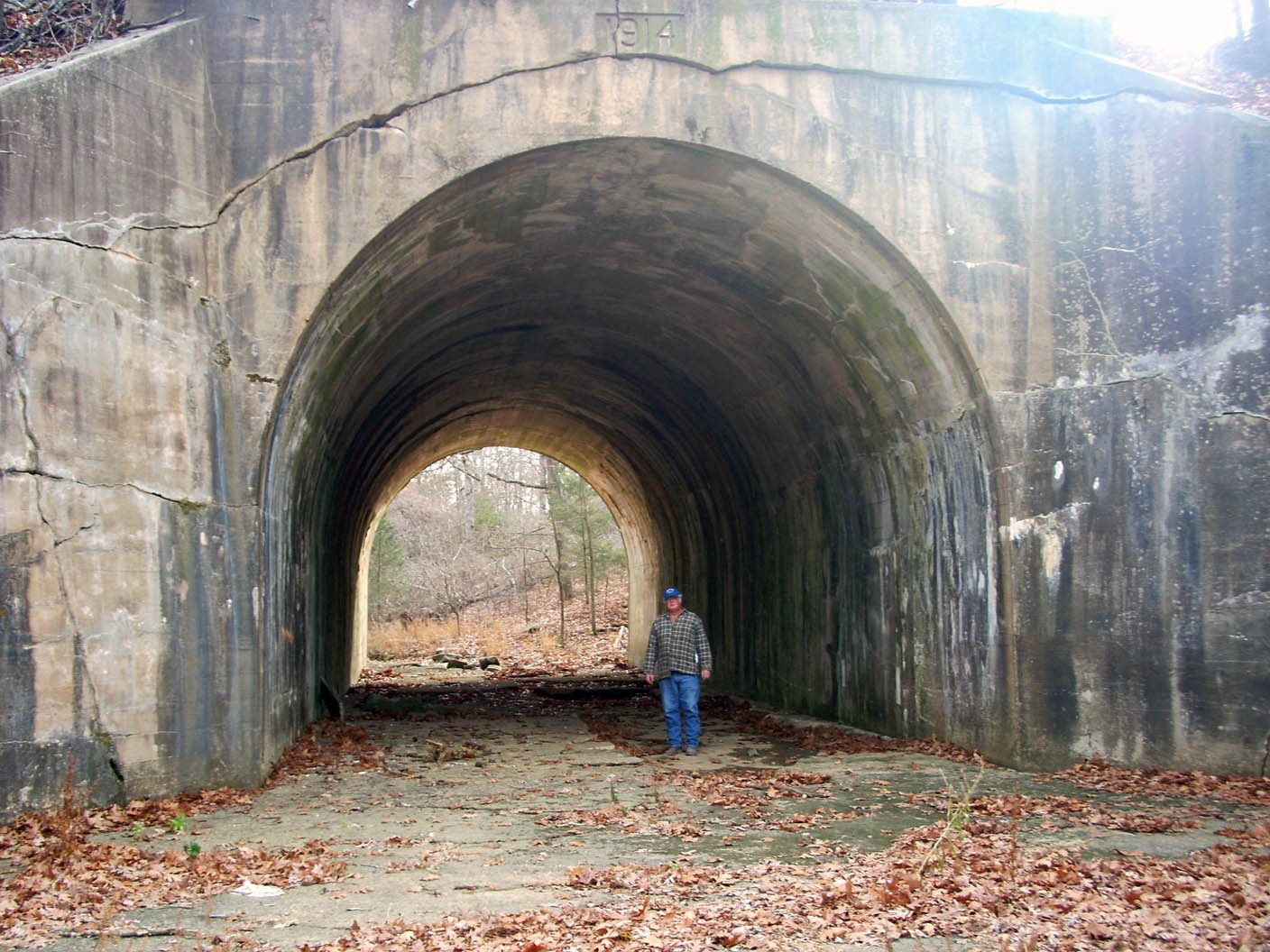 Contributed by Mike Sypult
Piers of the Illinois River Bridge between Wheeling and Park Hill, OK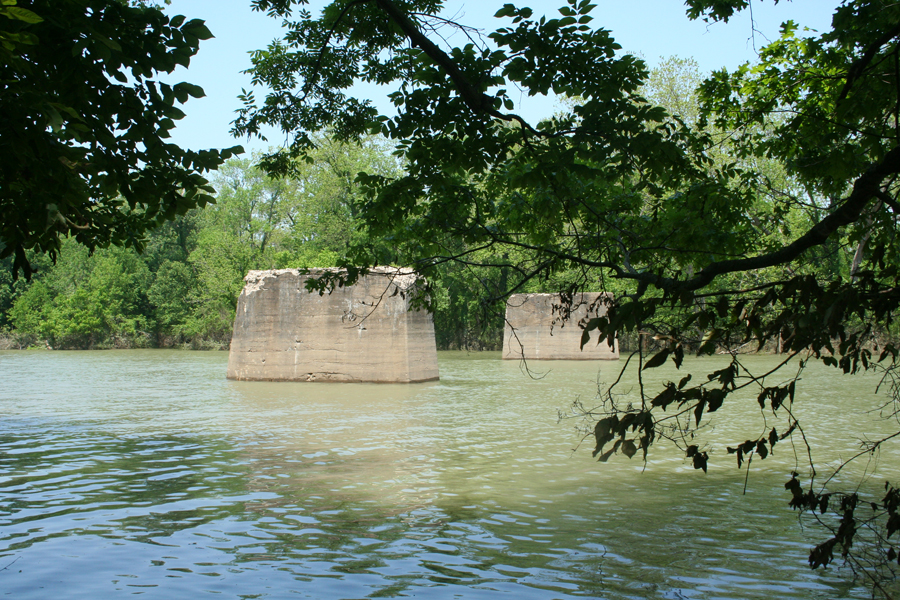 Mike Condren Photo
Former ROW of O&CC in SW Tahlequah being used as driveway to a house.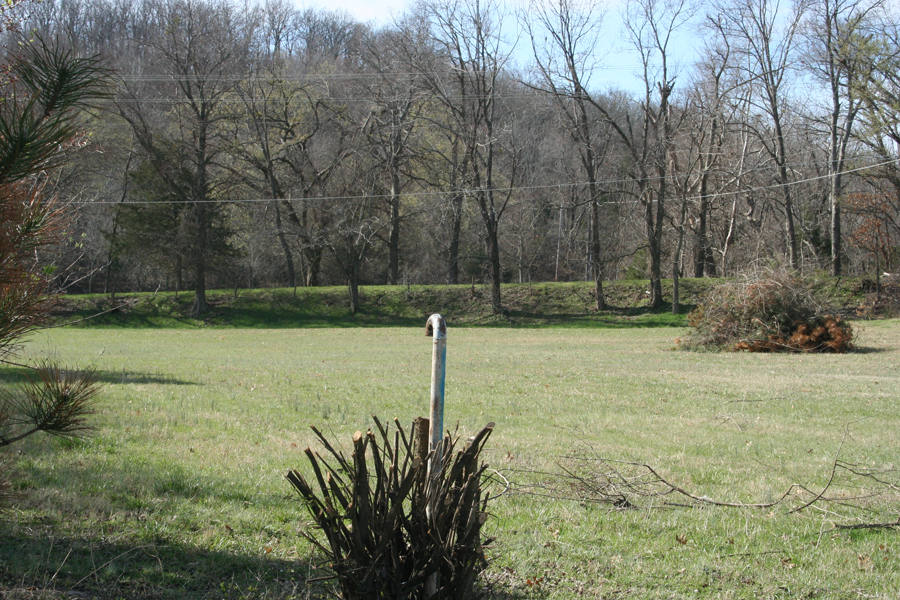 Mike Condren Photo
| | | |
| --- | --- | --- |
| | | These Frisco crossbucks stand in Ft. Gibson, OK between the UP, former MP mailine and the current OG&E spur to their Muskogee Power plant. The Frisco crossed the MP at this location. The current OG&E spur is built on the former Frisco right-of-way, May 1, 2010. |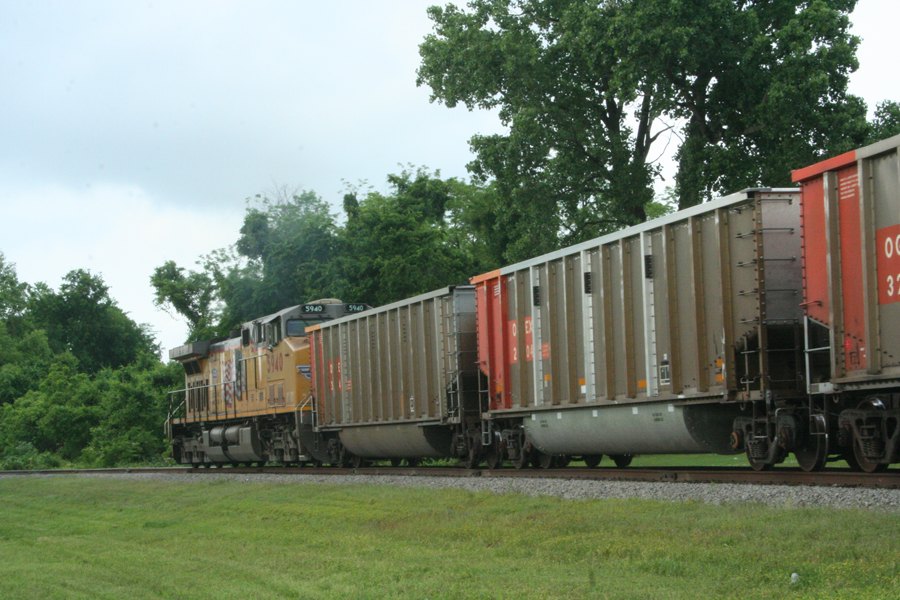 Here we see the DPU on the rear of a loaded unit coal train pulling into the OG&E Muskogee Power Plant over the former right-of-way of the Ozark & Cherokee Central in Ft. Gibson, OK, May 15, 2010.
| | |
| --- | --- |
| These two crossing cross-bucks are remnants of the days when this track was part of the Muskogee Branch of the Frisco Railroad. They are about half way between the junction and the power plant. The vertical pole is a piece of steam locomotive flue with the end flattened, a characteristic Frisco pole. These photos were taken Aug. 28, 2010. | |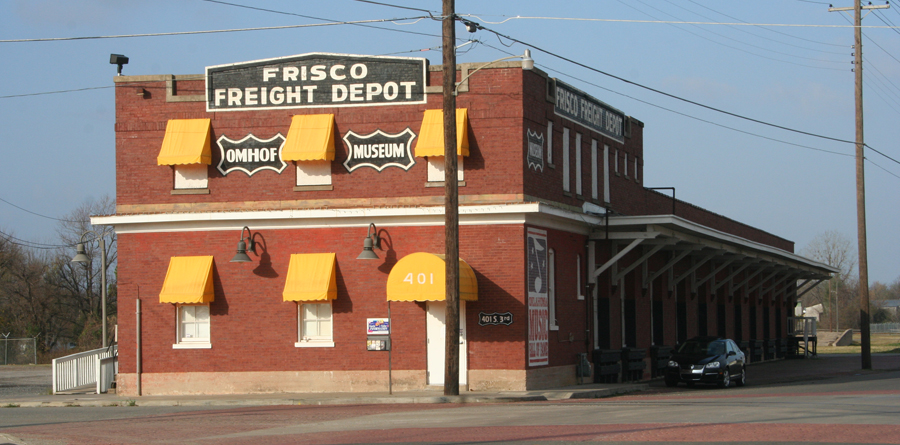 Former Frisco Freight House in Muskogee, OK.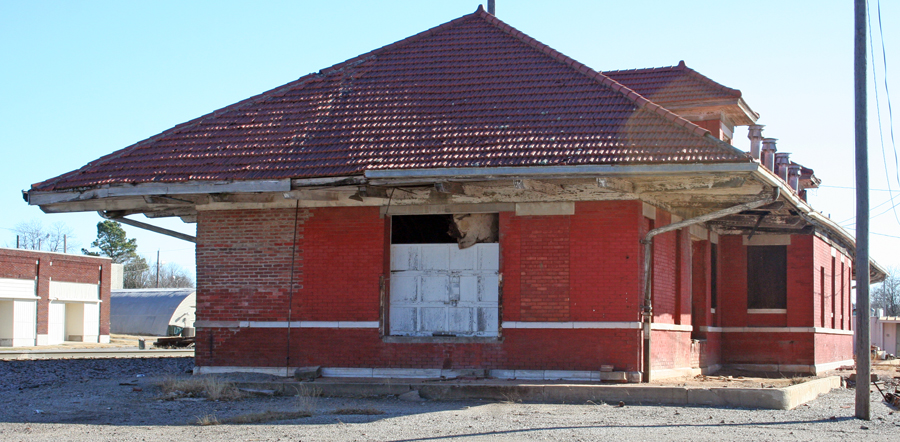 Former Frisco station Okmulgee, OK, Dec. 28, 2008.
This page was designed and is maintained by Mike Condren. If you have materials
that you would like to contribute, contact me at mcondren@cbu.edu