MV & KO&G
Gas Electric Cars
Railway and Engineering Review, 9 Aug 1913, MO&G railcar, (103 shown)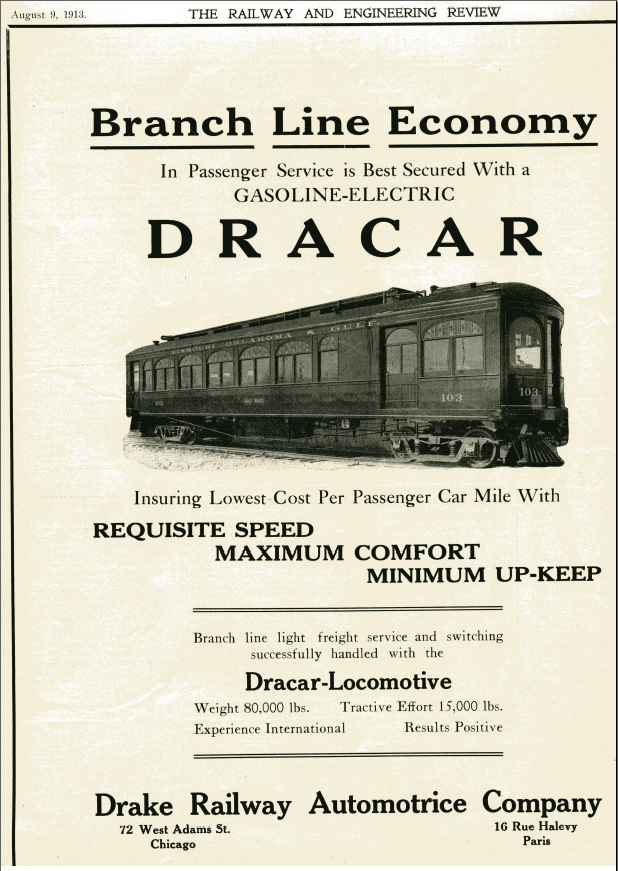 Contributed by Rick Morgan
Midland gas electric #4 is seen in its very early days. Note that originally it did not have a RPO or rear entrance to the passenger compartment.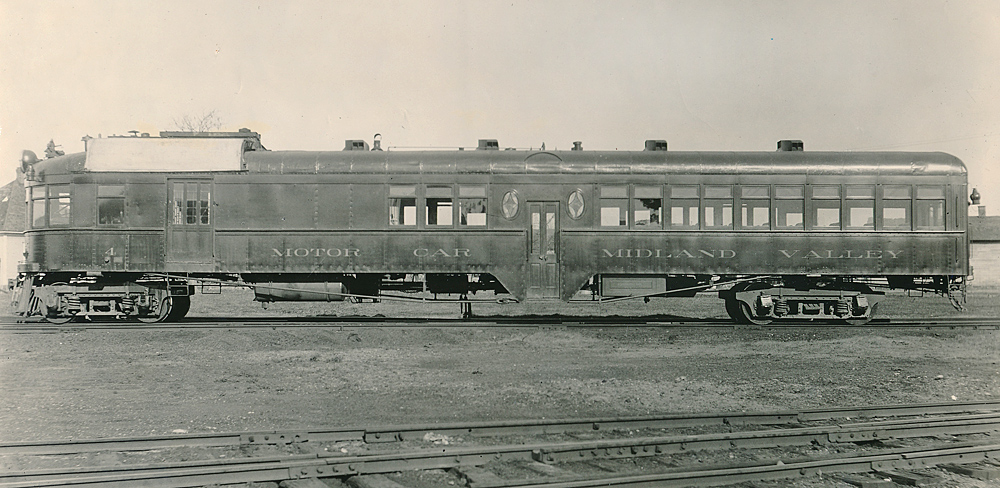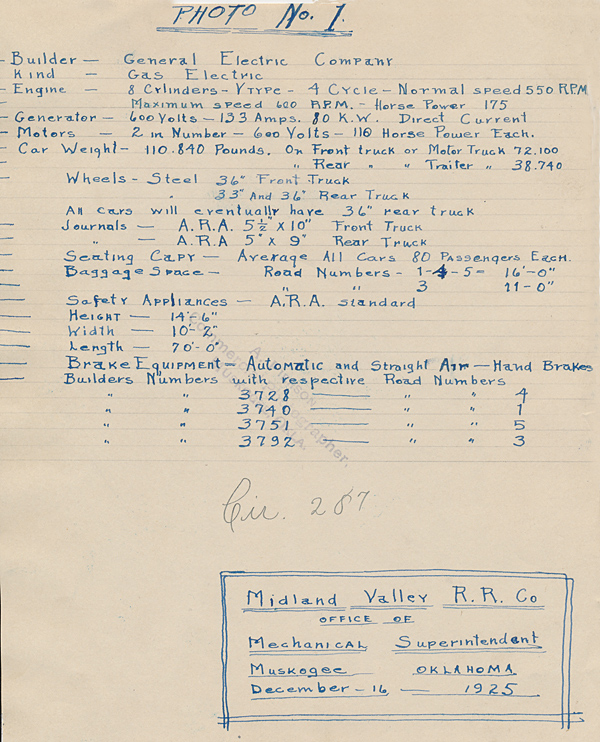 Contributed by Bill Pollard
Here we see M4 gas electric in the Oklahoma City Katy depot as a Oklahoma City Ada and Atoka train, 5/12/39.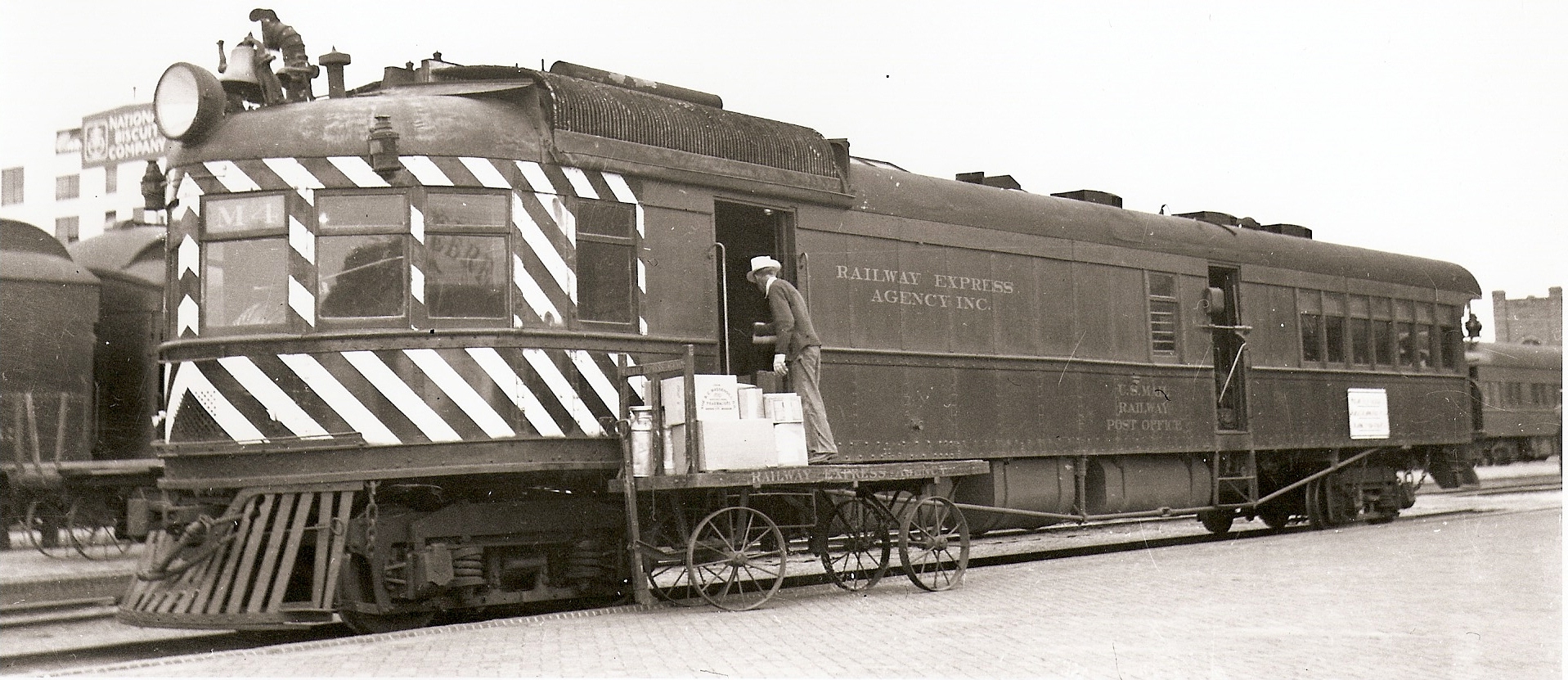 M-8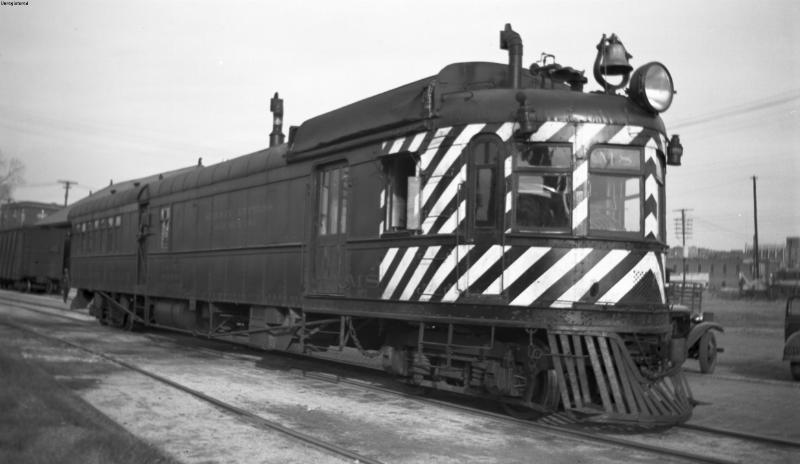 This article appeared in the May 1991 issue of Trains magazine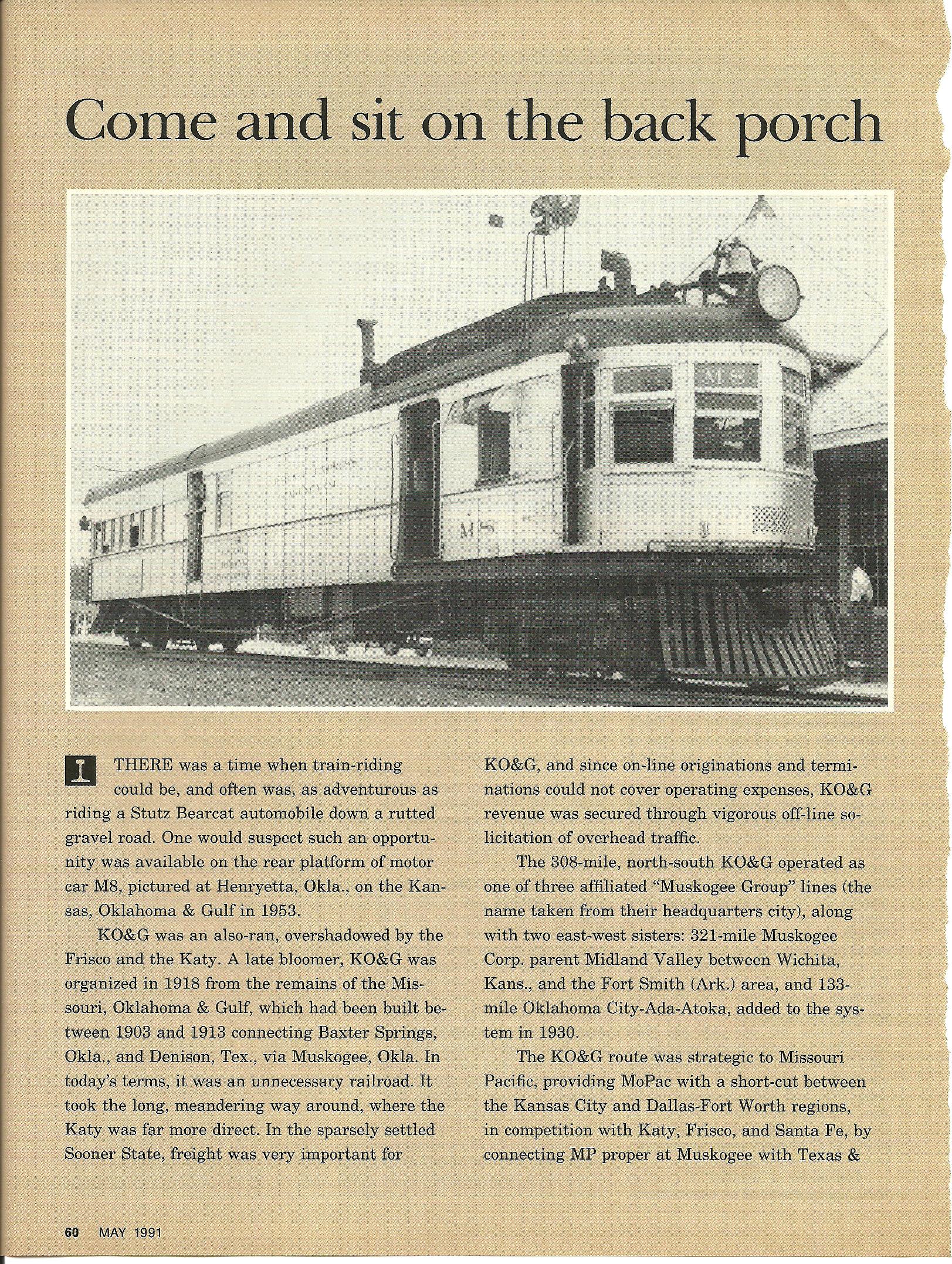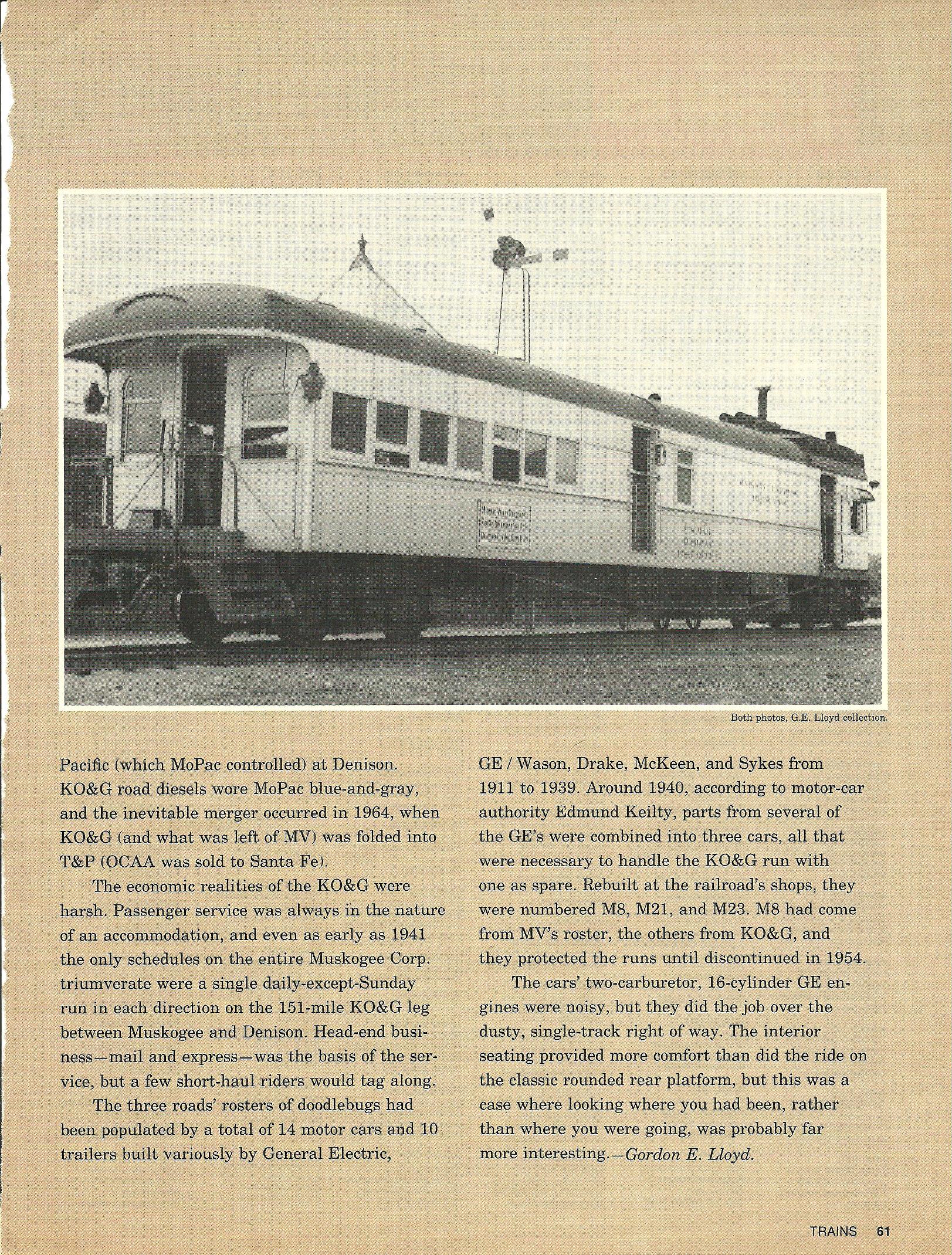 KO&G motor car M8 is seen in Dennison, TX in July 1954.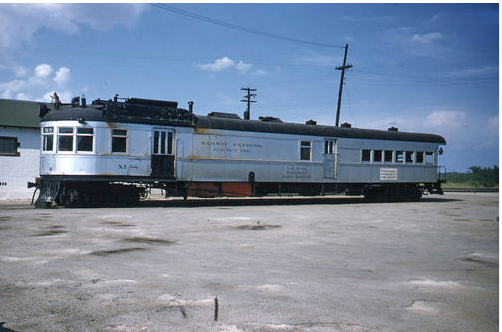 Contributed by Raymond Hamm
KO&G gas-electric M-21 is seen loading bagage in Oklahoma City in June 1938.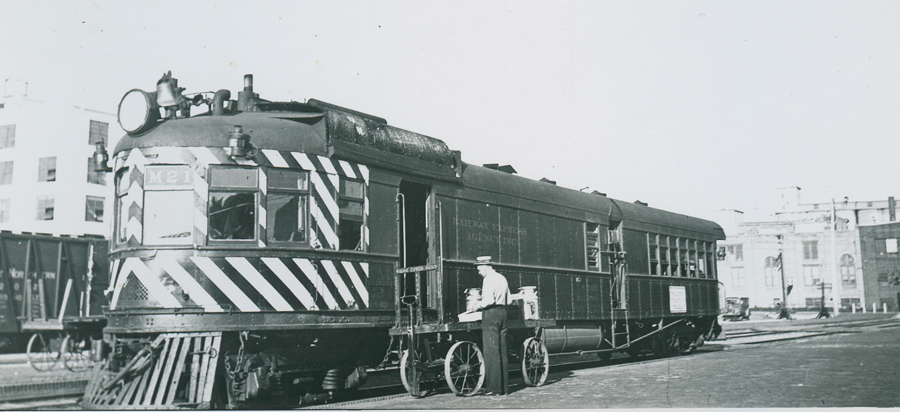 M-23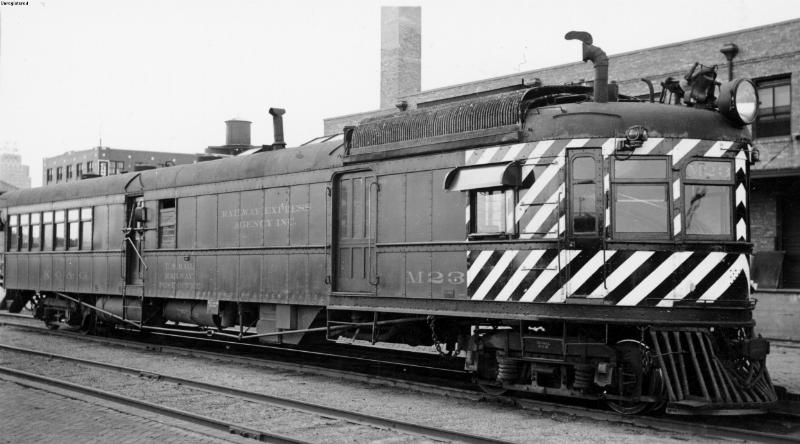 KO&G Gas-electric #M23 as a OCAA train at Oklahoma City, OK at the Katy depot on 7/23/36.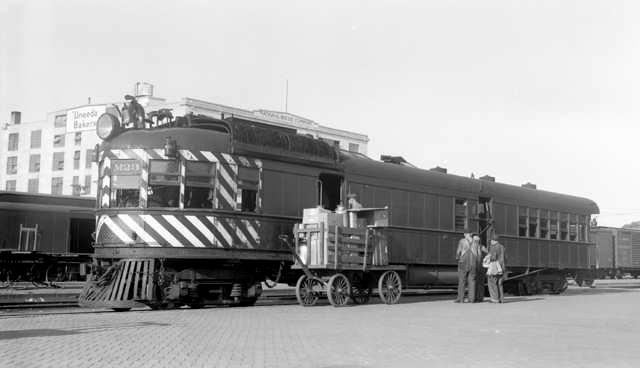 A KO&G train using M23 gas electric with its crew getting their portrait made at Calvin, OK on 10/18/44.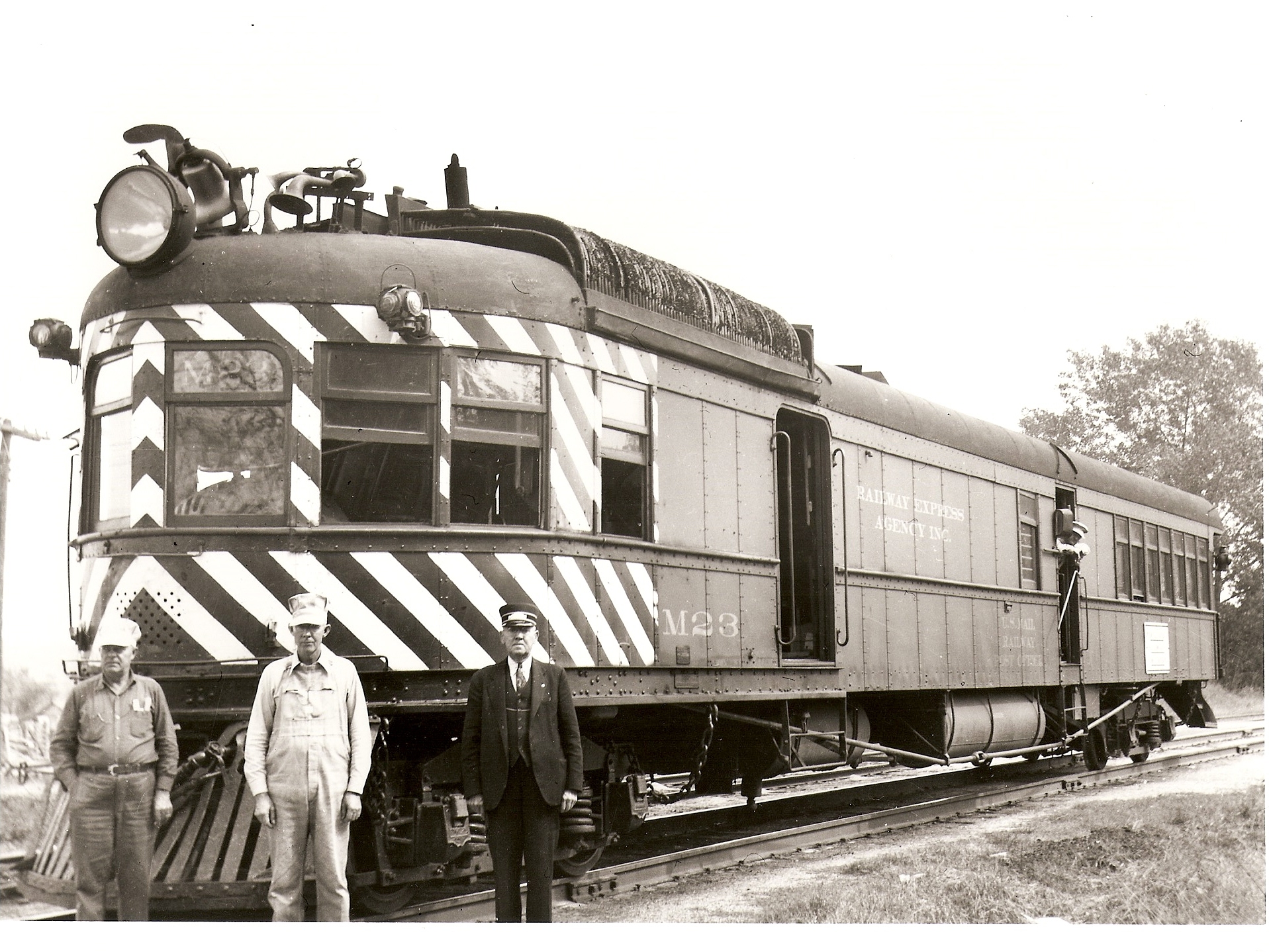 John B. Fink Photo
M-23 Dennison, TX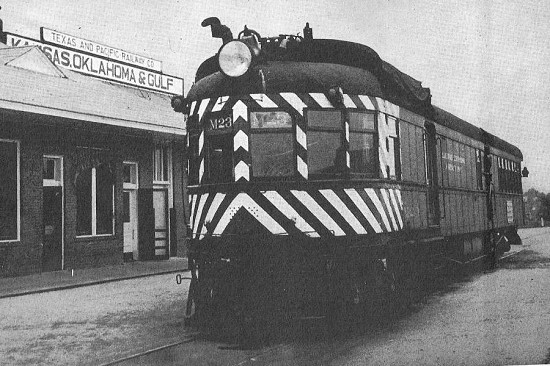 Photo by Charles Clegg
M-23 at the combination yard office/station at the west end of the KO&G yard in Denison.

"Bear" Brown describes this station
"While the Main Street KO&G psgr/frt station was in use, they had a small yard office near the east corner of--and inside--the wye. When #9, the motor from Muskogee arrived in the afternoon, it paused at the yard office so the conductor could register his train's arrival before it proceeded up the hill to the station on Main Street. Sometime in the late '40s, they razed the little, frame yard office and built a new combination yard office and station at the same location. They laid a spur alongside on which to park the motor overnight. At that time, use of the Main Street station was discontinued. The new YdOff/Sta was built of concrete blocks and painted white. It included a loading dock for l.c.l. freight."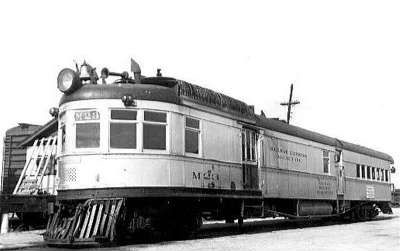 The following tables were taken from Edmund Keilty's published in the book Doodlebug Country, (Interurban Press, 1982).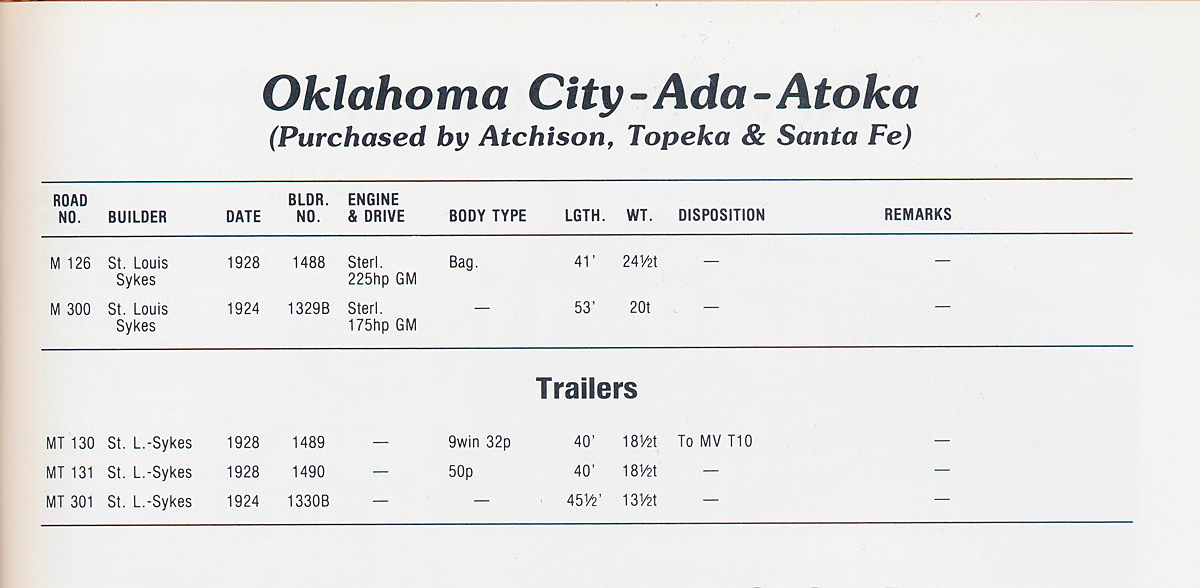 This page was designed and is maintained by Mike Condren. If you have materials
that you would like to contribute, contact me at mcondren@cbu.edu