Fort Smith & Western
Shops
The rear of the FS&W engine house.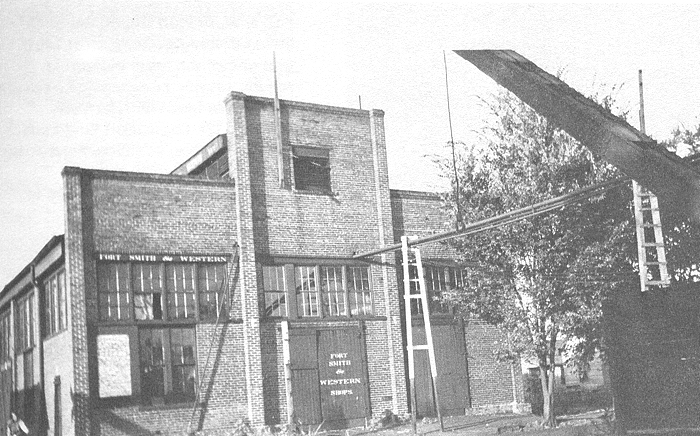 From Ft. Smith Historical Soicety "The Journal", April 1992
This view of the former Fortt Smith & Western engine house was taken on Aug. 10, 1967.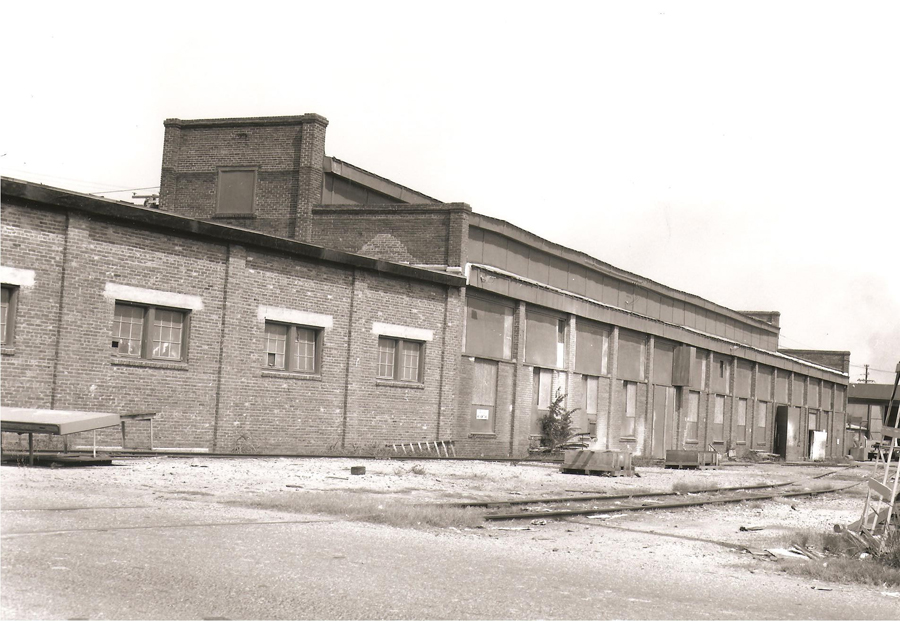 Louis A. Marre Photo
Views of the FS&W enginehouse area, 2/20/82.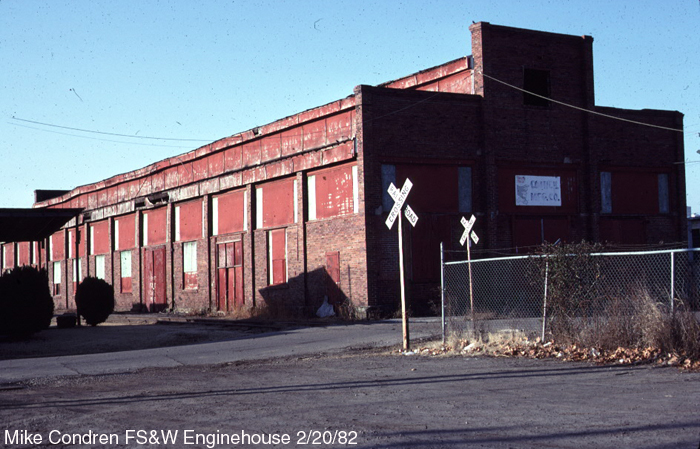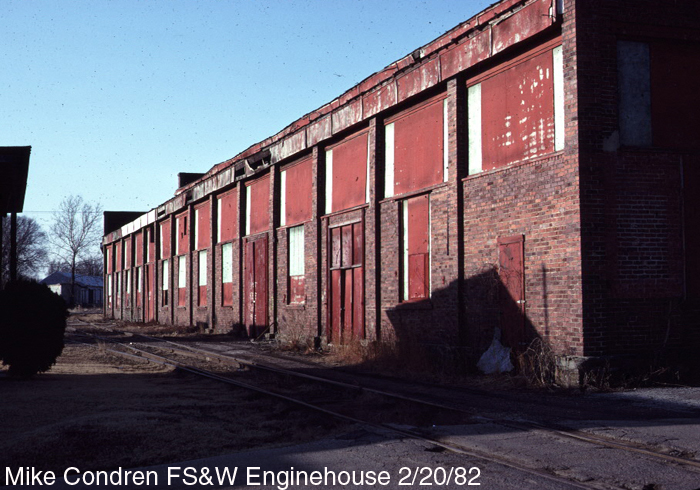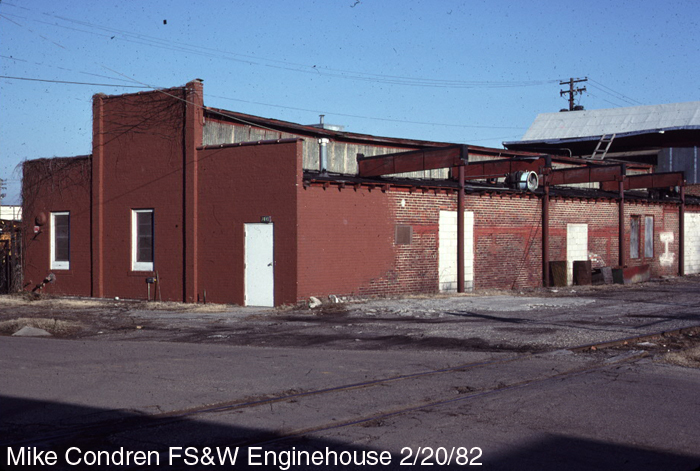 Mike Condren Photo
The enginehouse was destroyed by a fire as pictured in this photo contributed by Paul Strang.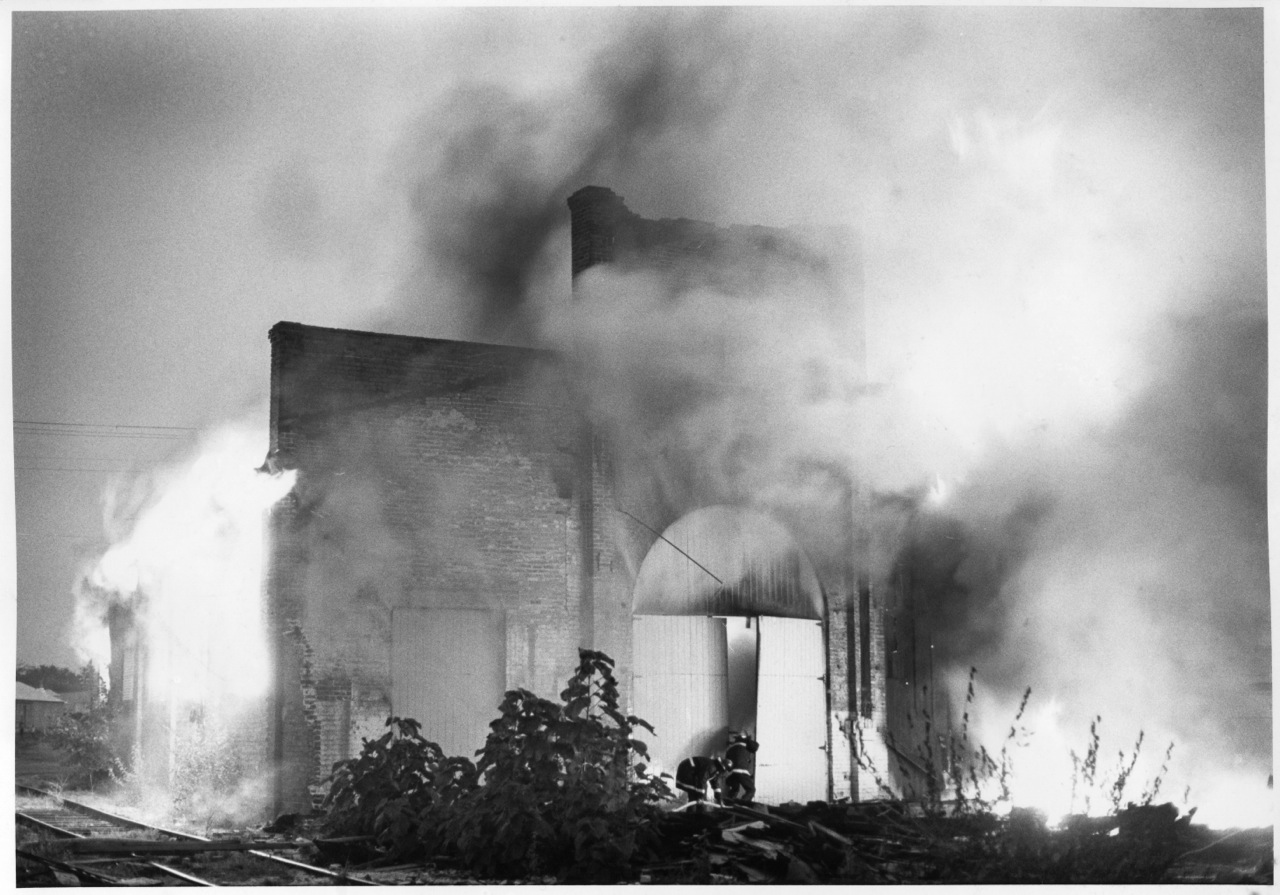 This site is maintained by the Arkansas Boston Mountains Chapter of the National Railway Historical Society located in Springdale, Arkansas



Home of THE ARKANSAS SCRAMBLER
For questions, email arkyrail at outlook.com