Trackmobile

All photos by Mike Condren unless otherwise noted
While in downtown Ft. Smith, I shot this OK Feed Mill trackmobile, a big change from the days of their rail wheeled trucks with couplers on July 26, 2010.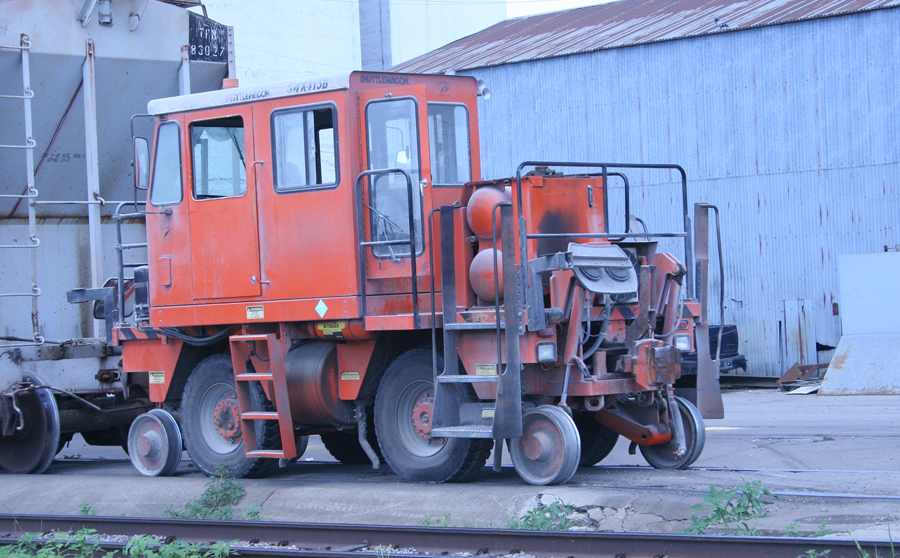 At OK Foods feed mill in Ft. Smith, I shot these two track mobiles on Sept 15, 2011.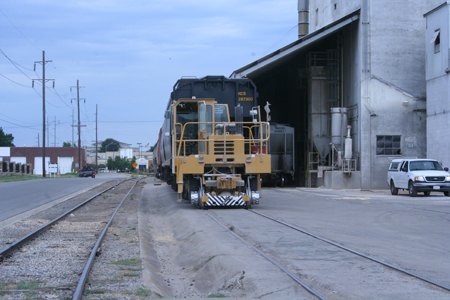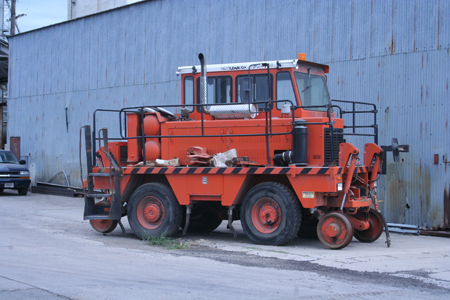 To start the day, I drove down to Spadra, AR from our motel in Clarksville. I found this trackmobile coupled to a covered hopper heading for the Tyson feed mill on May 8, 2013.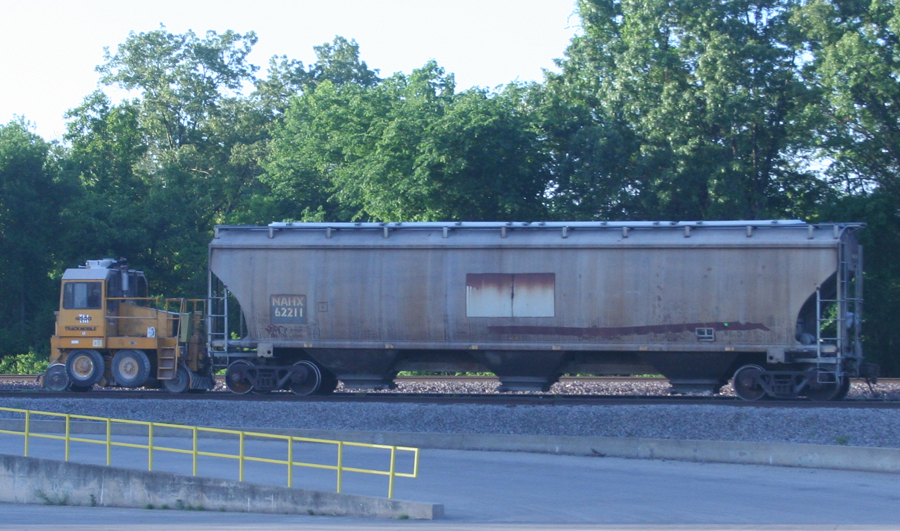 I then drove around Ft Smith looking for railroad action only to find this OK Feed Trackmobile getting off the rails to reposition for more switching on Jan 22, 2014.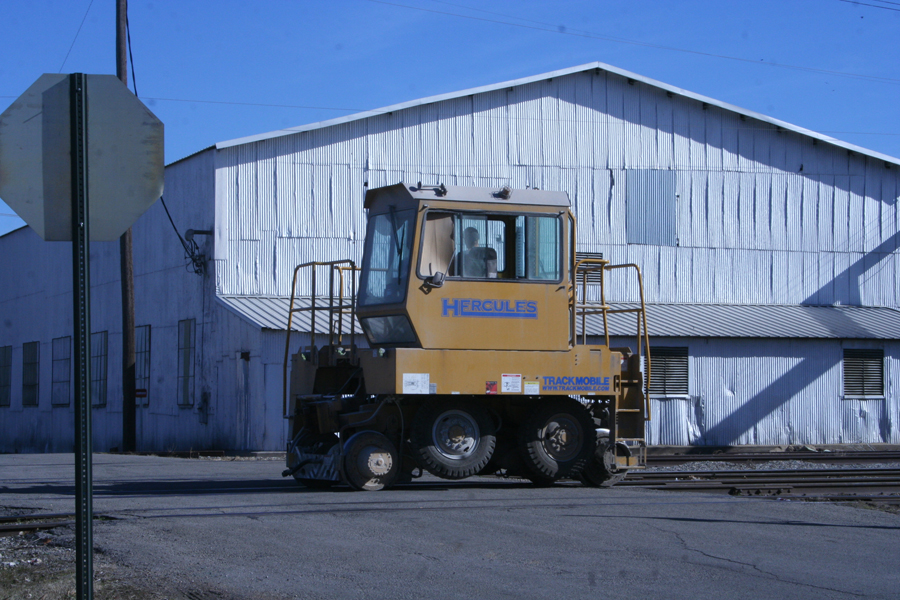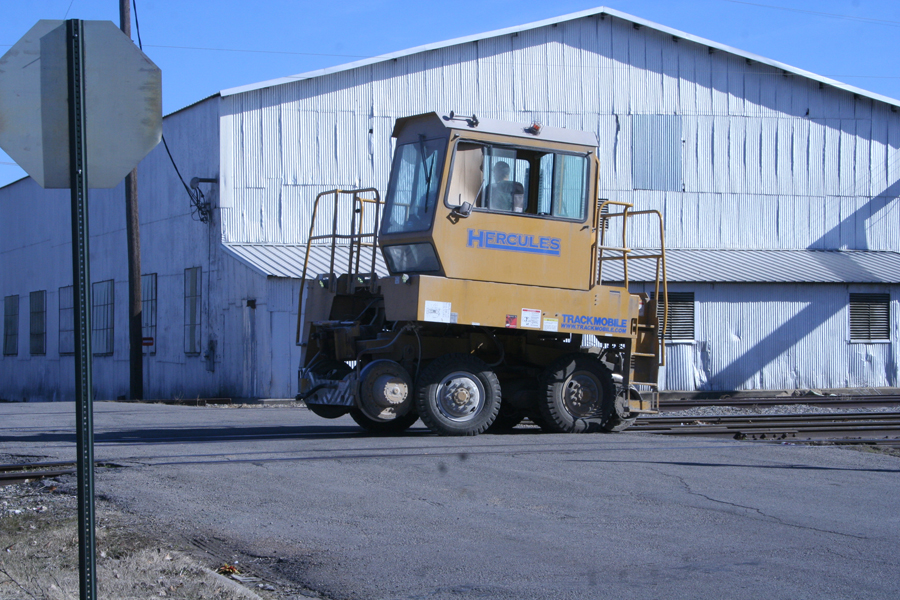 This Trackmobile was working a plant across the road from the coal fired power plant SW of Kenosha, WI.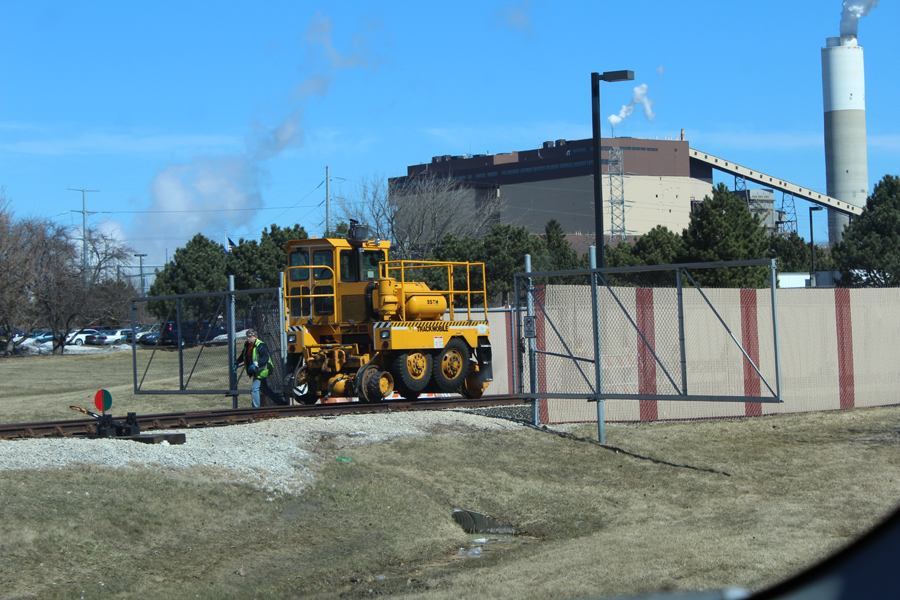 This page was designed and is maintained by Mike Condren. If you have materials
that you would like to contribute, contact me at mcondren@cbu.edu