Durango & Silverton Steam Trains
Photos by Mike Condren
After leaving Denver in August 1972, we toured much of the narrow gauge coutry and followed all of the Rio Grande Southern territory before ending in Durango where we caught this train returning from Silverton.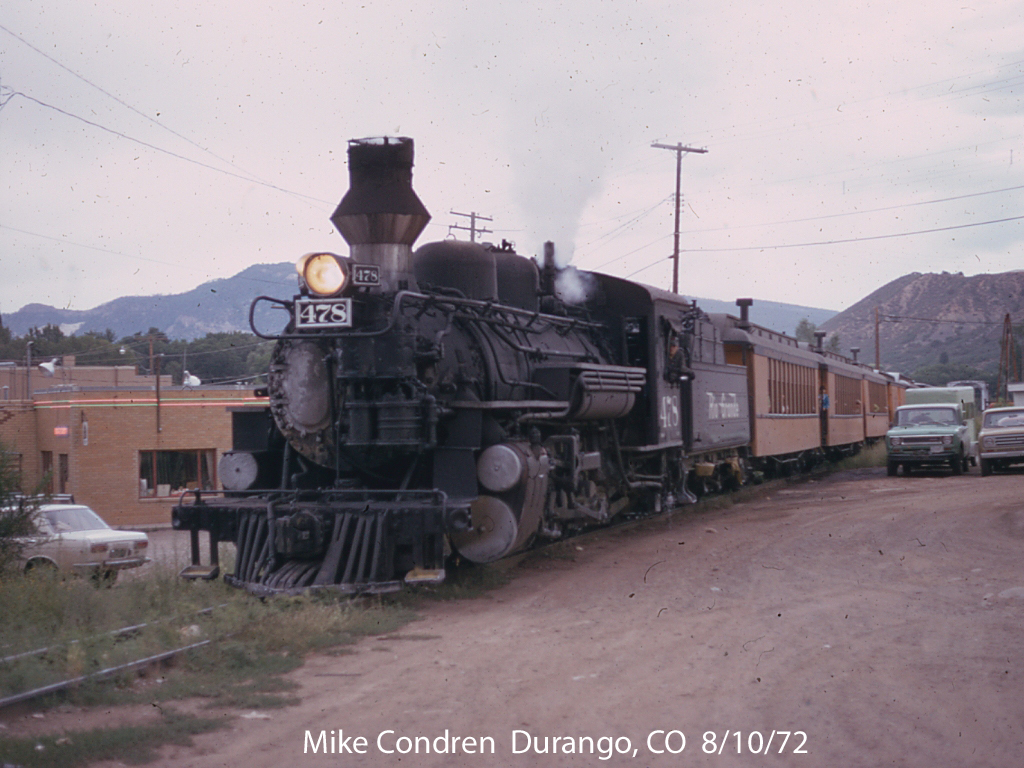 During our ride on the way to Silverton, I took this shot at the high line above the Animas River at Rockwood.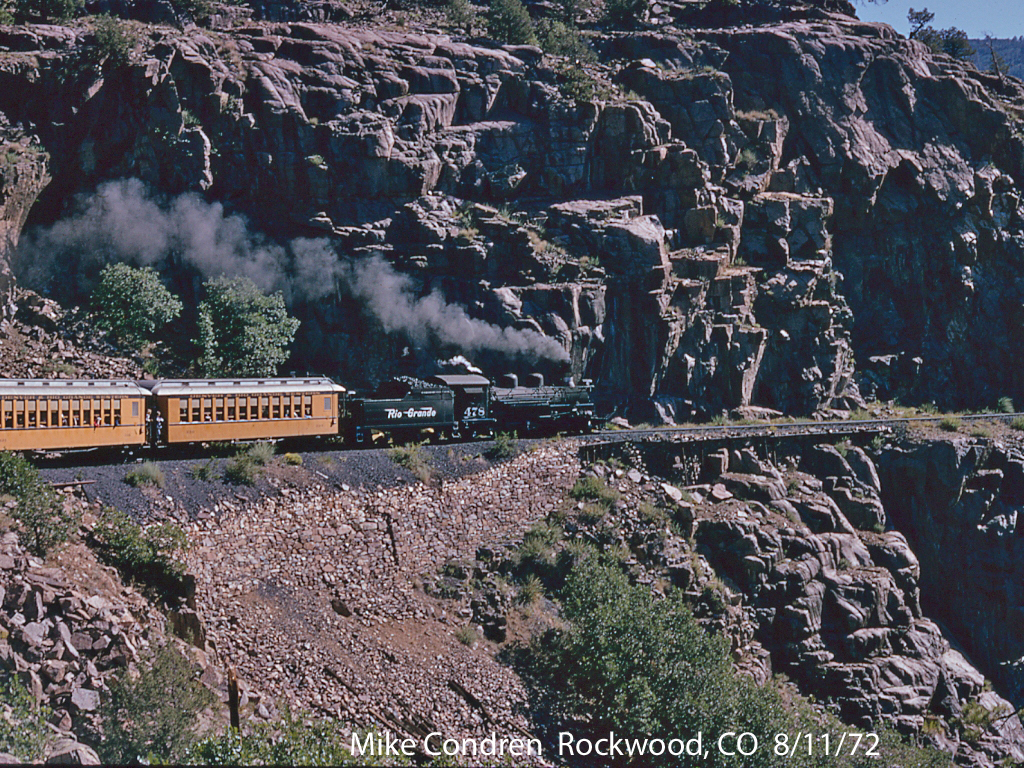 After our ride, we drove back north of Durango and I got this shot of the daily race of a horse and the train at the Red Barn where the waitresses put on a show for the passengers as the train rolls by.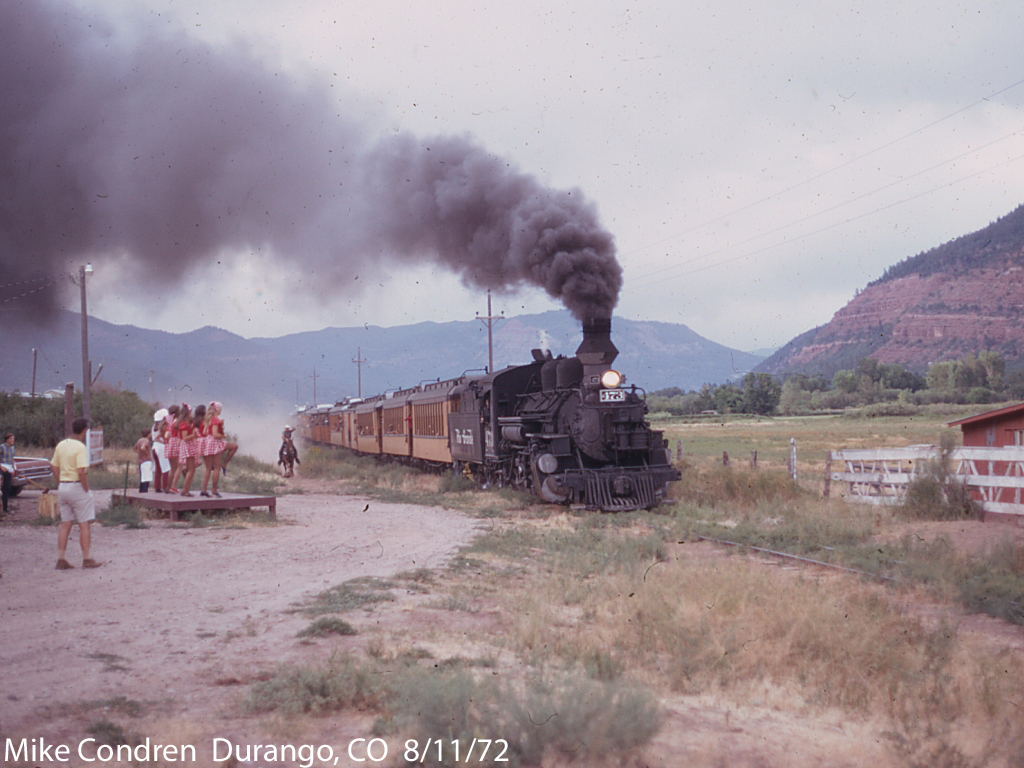 I shot the Silverton train leaving Durango the next morning before we headed to Chama, Antonito and Alamosa.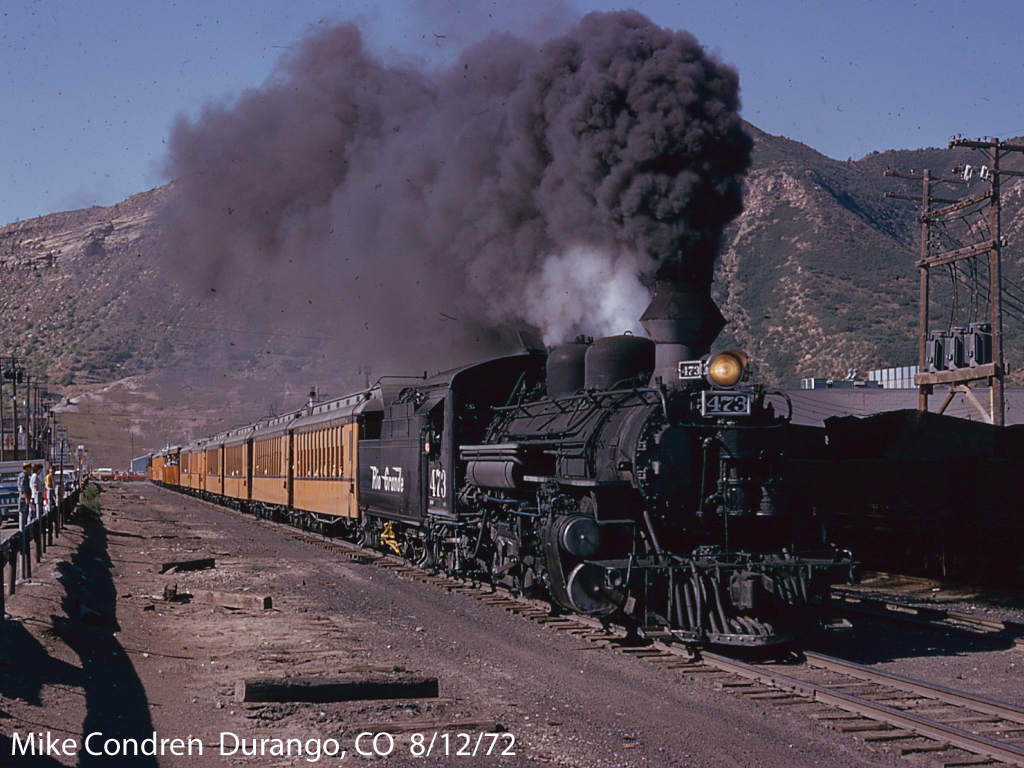 Jan and I were on a trip to CO in late May 1980 before we moved to Fayetteville and the University of Arkansas for the summer. We had had good luck on the trip catching a steam train on the Georgetown Loop.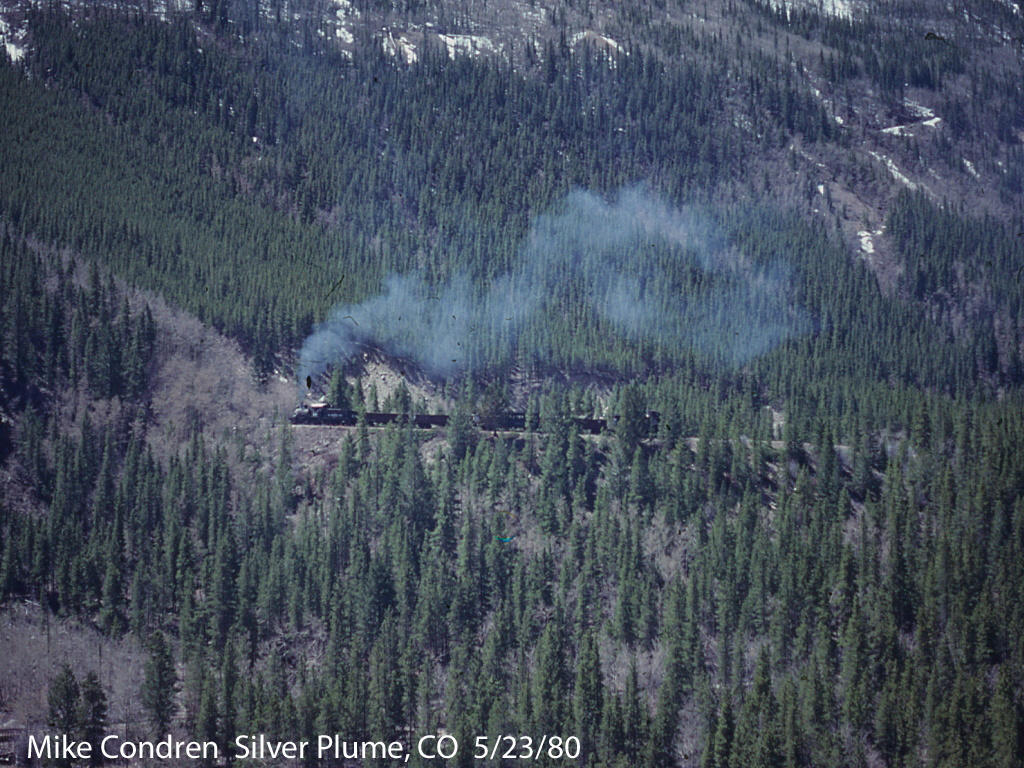 On our way to Durango, we passed through Silverton where I shot the train arriving from the south.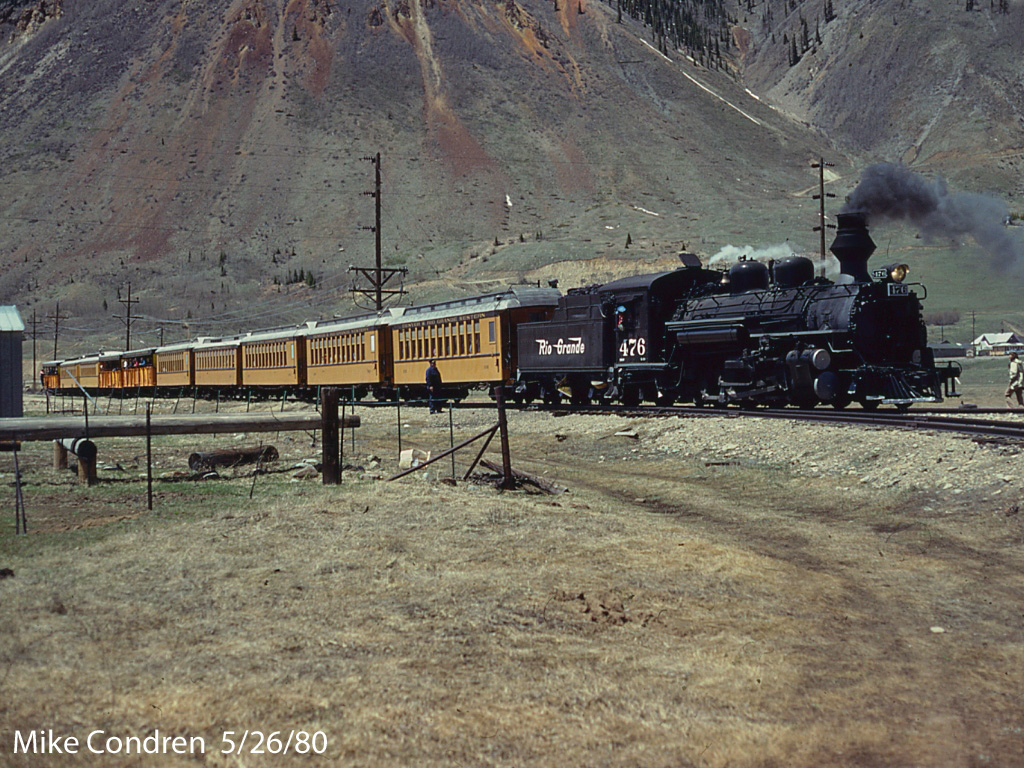 This chase of the Silverton train was on the same trip as the Cumbres Pass snow plow action. We had eaten Mexican in Durango the night before. My wife ordered a Tom Collins. The combination of the alcohol and altitude did Jan in the next morning. We changed our ride reservations to the next day, allowing me a day of chasing.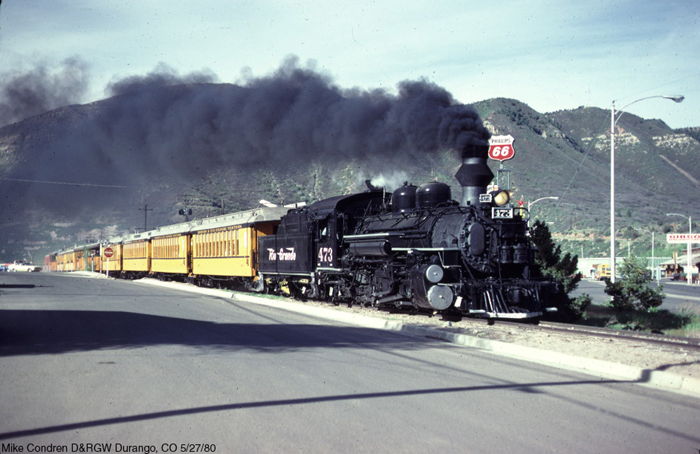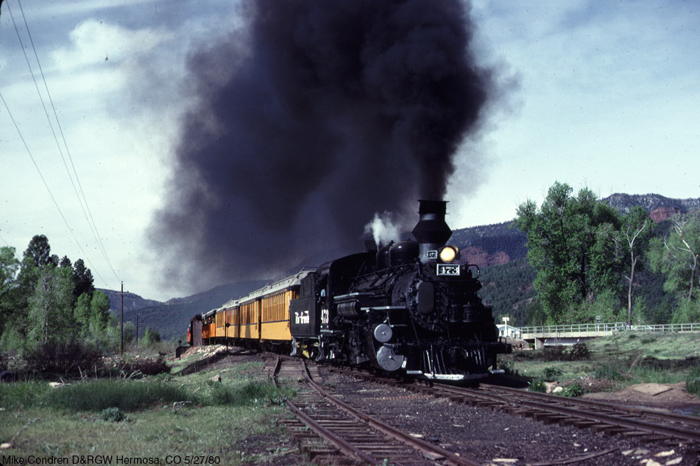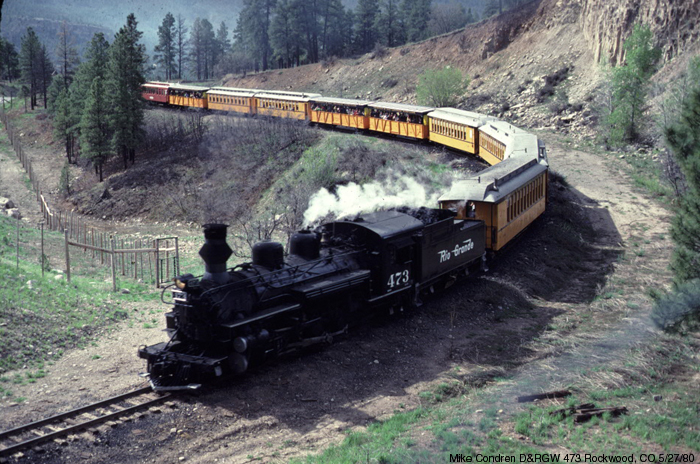 This page was designed and is maintained by Mike Condren. If you have materials
that you would like to contribute, contact me at mcondren@cbu.edu