Mike Condren Photos
Rio Grande
GP35s
This GP35 is seen in Kansas City, MO on a run through train that tied up at the KCS engine terminal shared with the MILW during August 1964.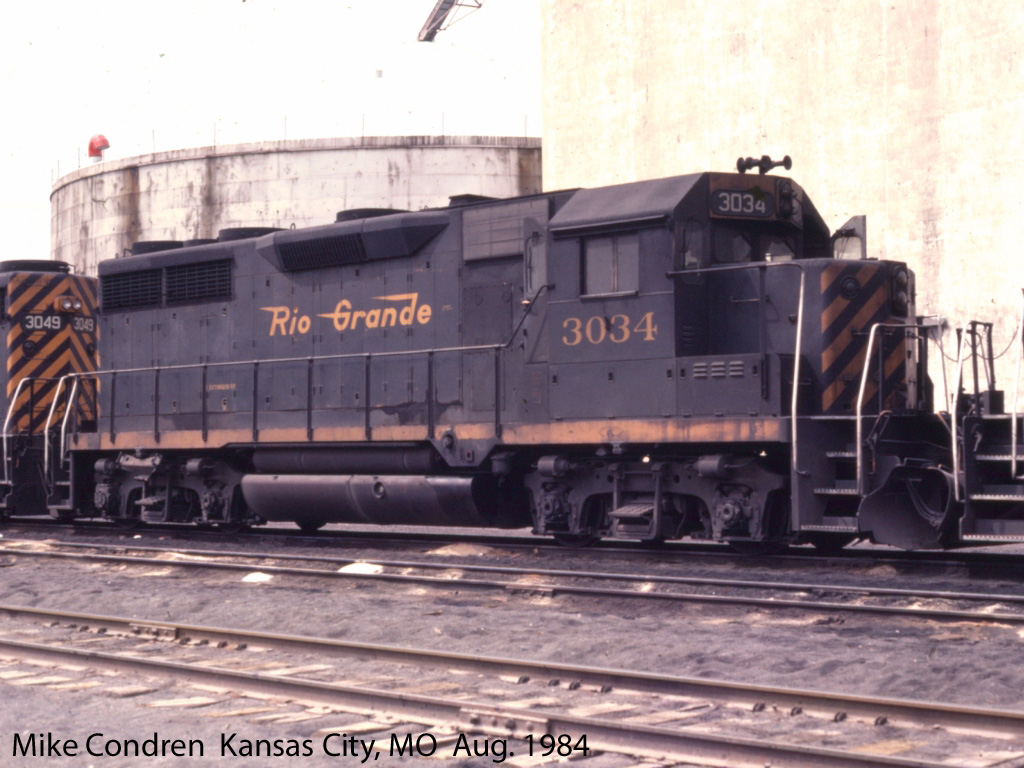 This GP35 is part of a consist exiting the tunnel at the top of Tennessee Pass on May 24, 1980.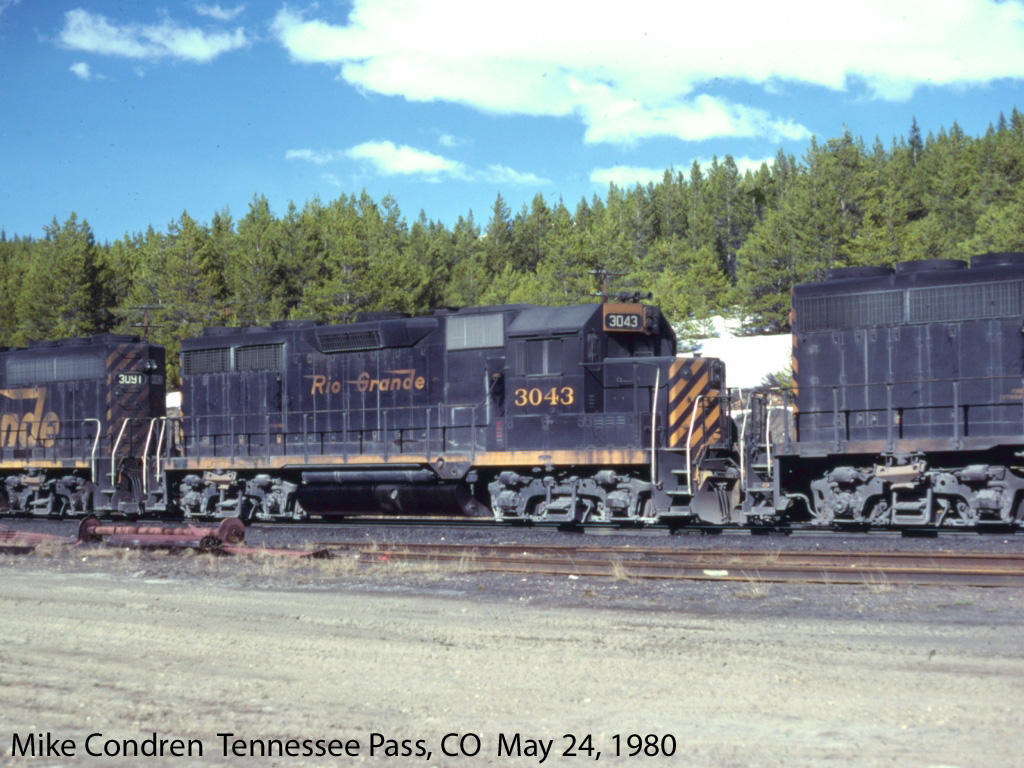 This view of the entire consist shows some MILW units at the far end, August 1984.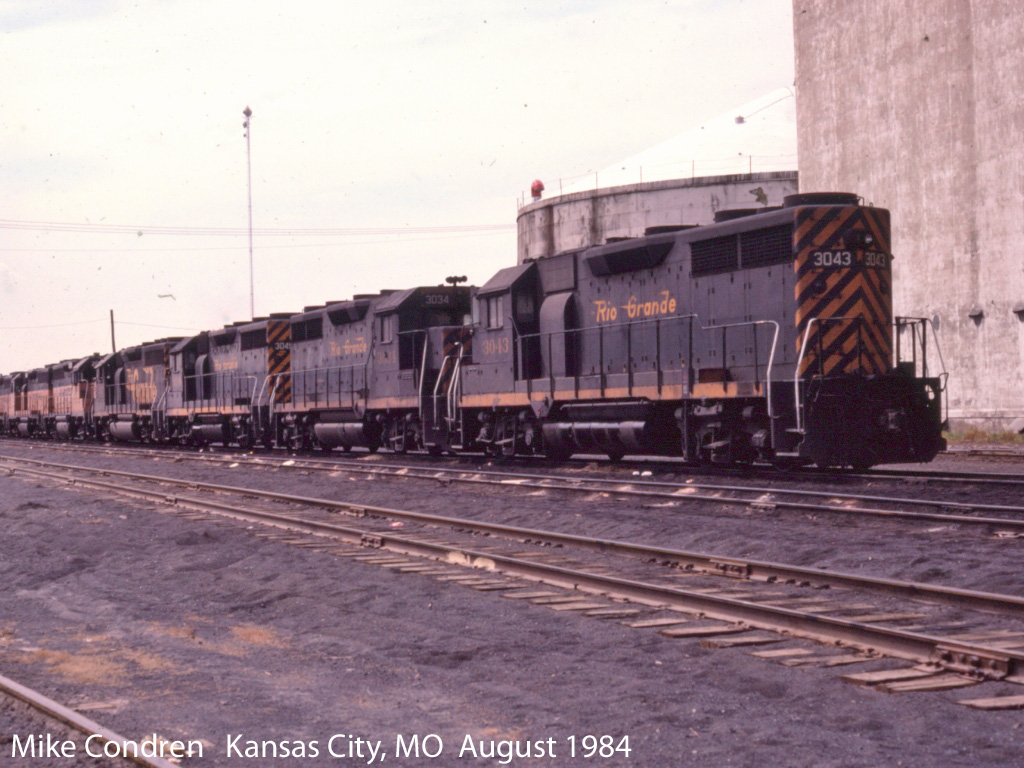 Another GP35 in that string in Kansas City, MO in August 1984.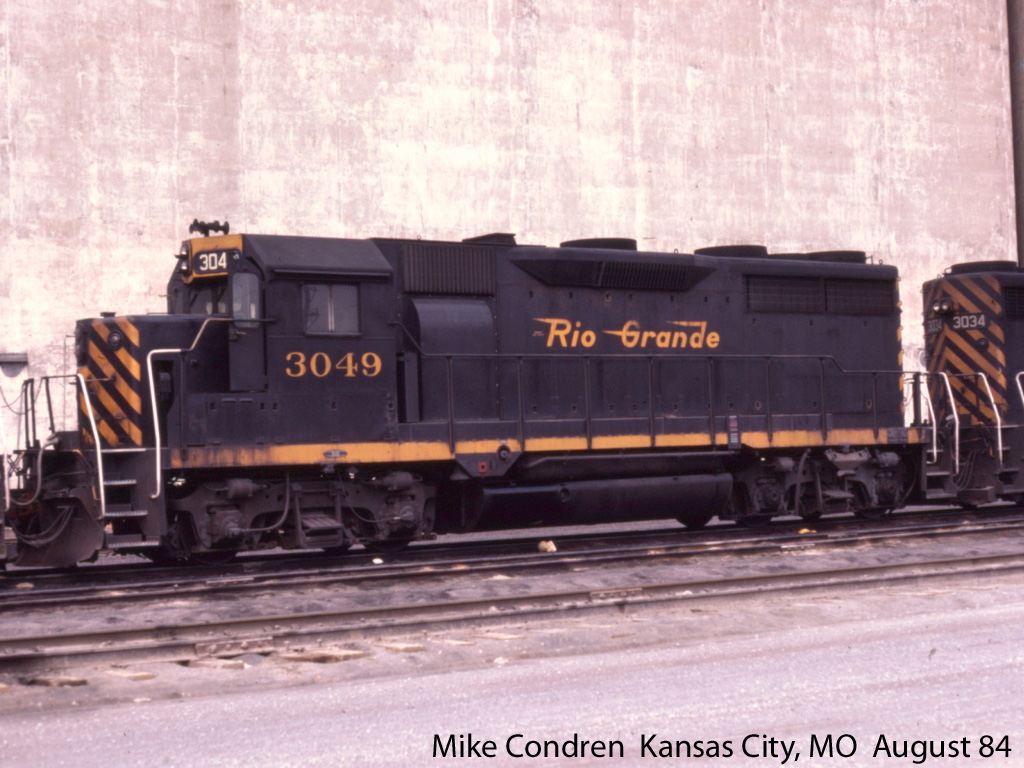 This page was designed and is maintained by Mike Condren.
Earlier issues of Recent Trains are available through the indexes.
If you would like to receive the next issue of Recent Trains,
request that your email address be put on the distribution list
by emailing me at mcondren@cbu.edu.