Mike Condren Photos
Rio Grande
GP30s
This GP30 is in a consist which has just emerged from Tennessee Pass, CO on May 24, 1980.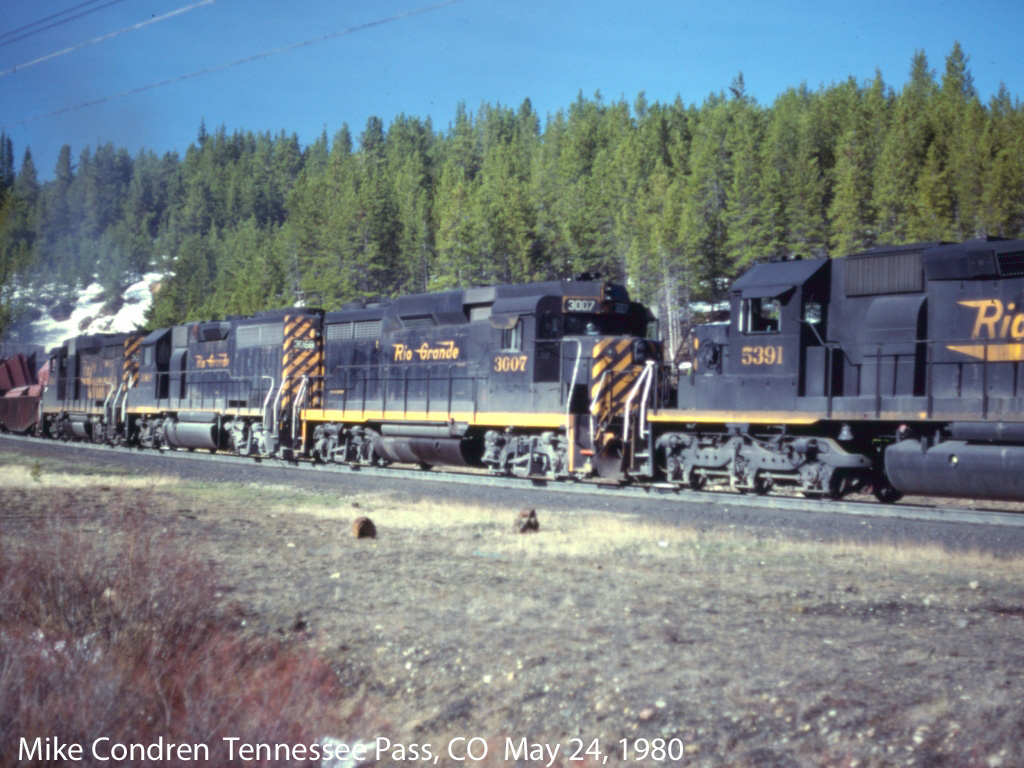 This set of helpers is on the west side of Tennessee Pass heading back to their base at Minturn, CO on March 31, 1976. During WWII this was the location of a training camp for the Mountain divisions.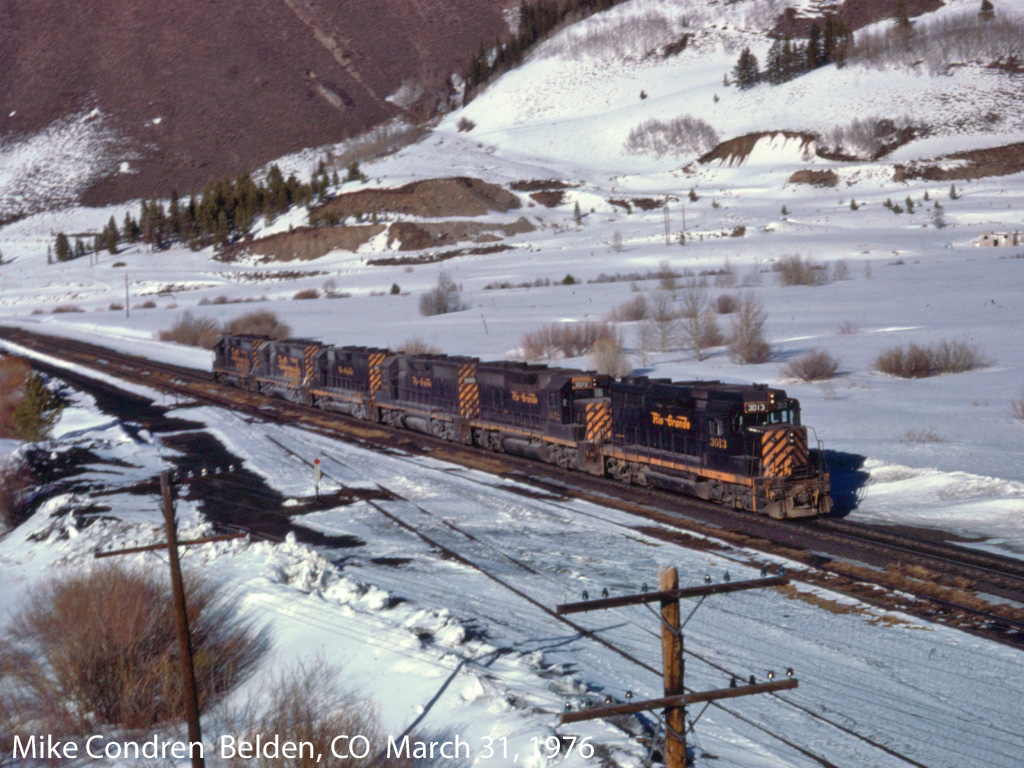 This GP30 is seen in a consist at Tennessee Pass, CO on May 24, 1980.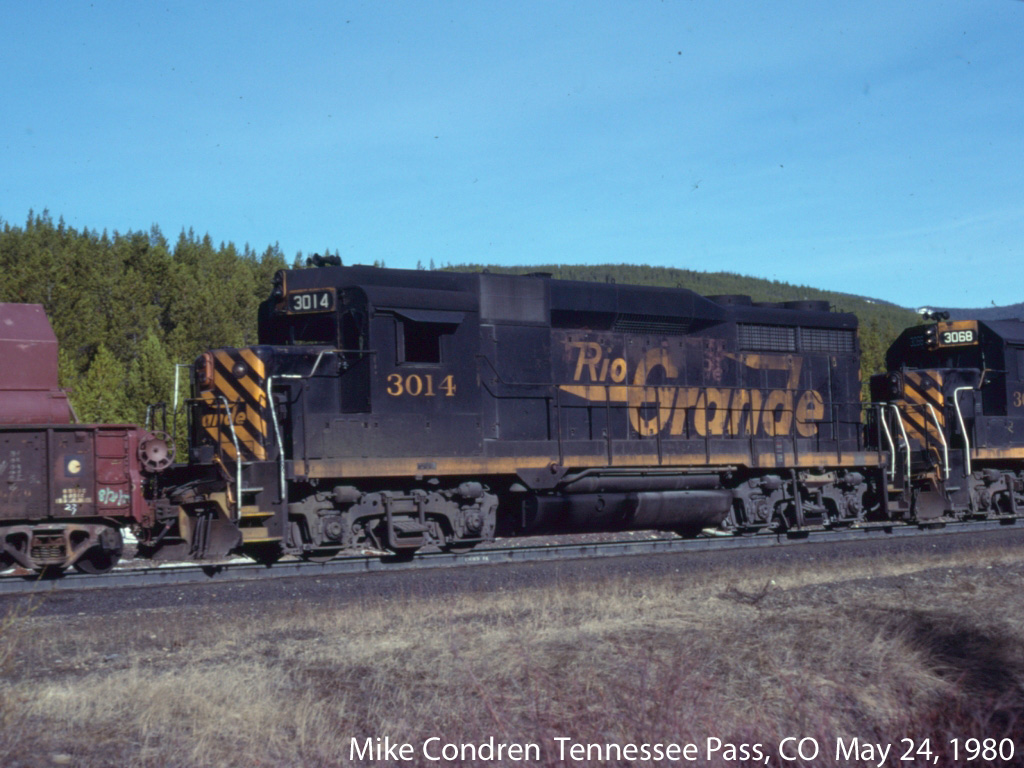 In the case of a westbound freight from the "Big 10s" to Moffat Tunnel, we caught the train at the overpass over CO 72 on May 22, 1980.
Another GP30 in that consist described above.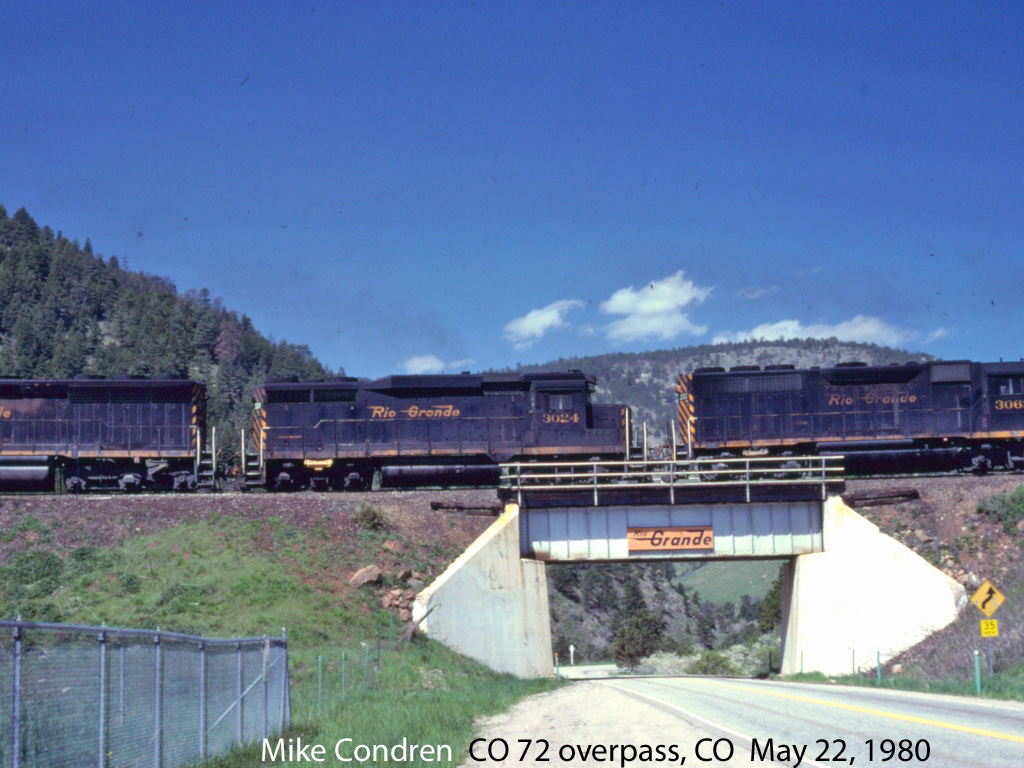 This page was designed and is maintained by Mike Condren.
Earlier issues of Recent Trains are available through the indexes.
If you would like to receive the next issue of Recent Trains,
request that your email address be put on the distribution list
by emailing me at mcondren@cbu.edu.