CSX SD70MACs
Photos by Mike Condren
An eastbound CSX freight is first seen on track that CN/IC uses as part of the Belt Line just south of Jackson Ave in Memphis, 1/8/09.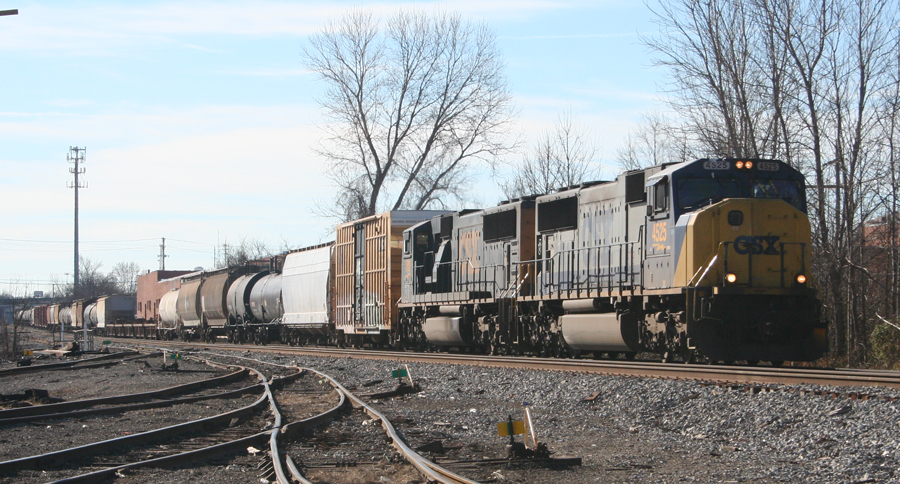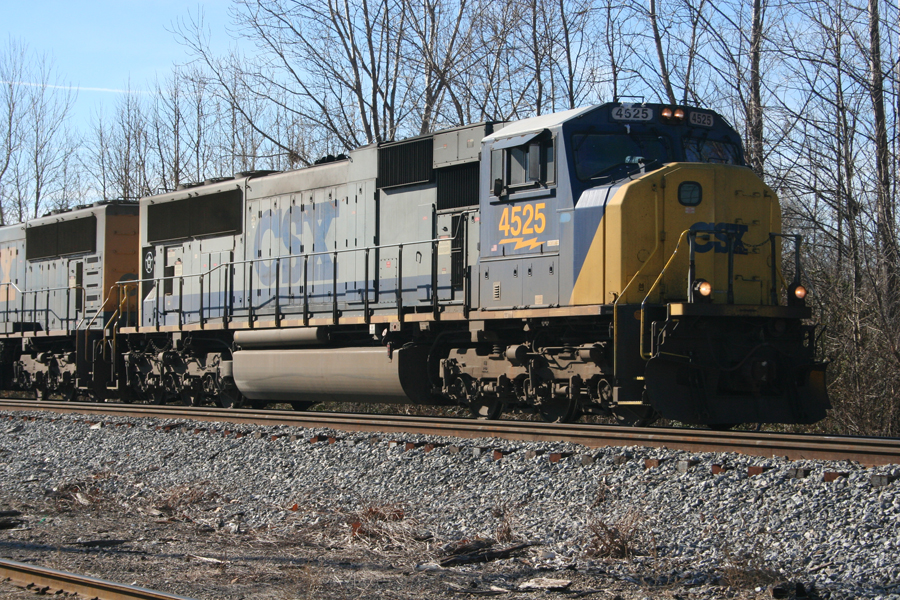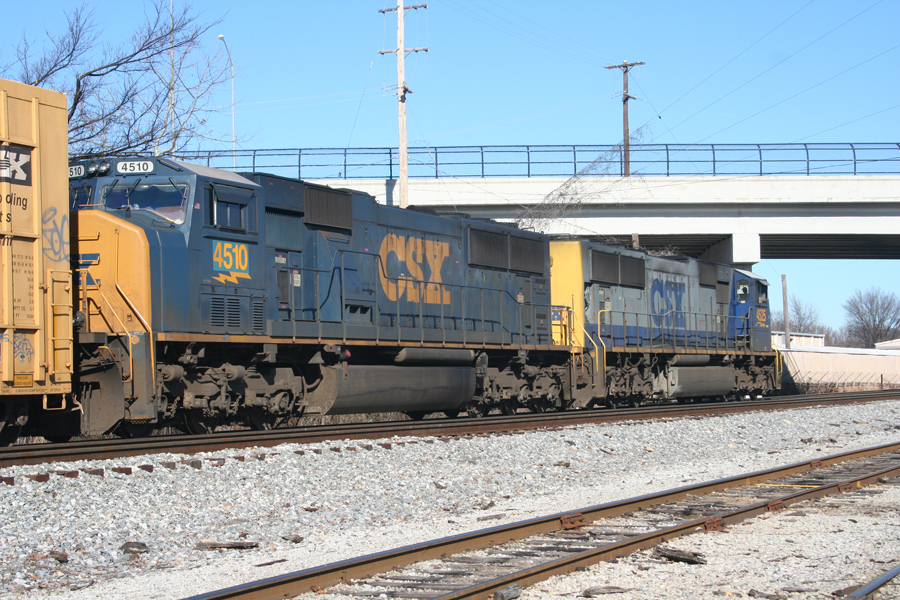 The CSX freight is now off the Belt Line, entering their own Leewood Yard in Memphis, 1/8/09.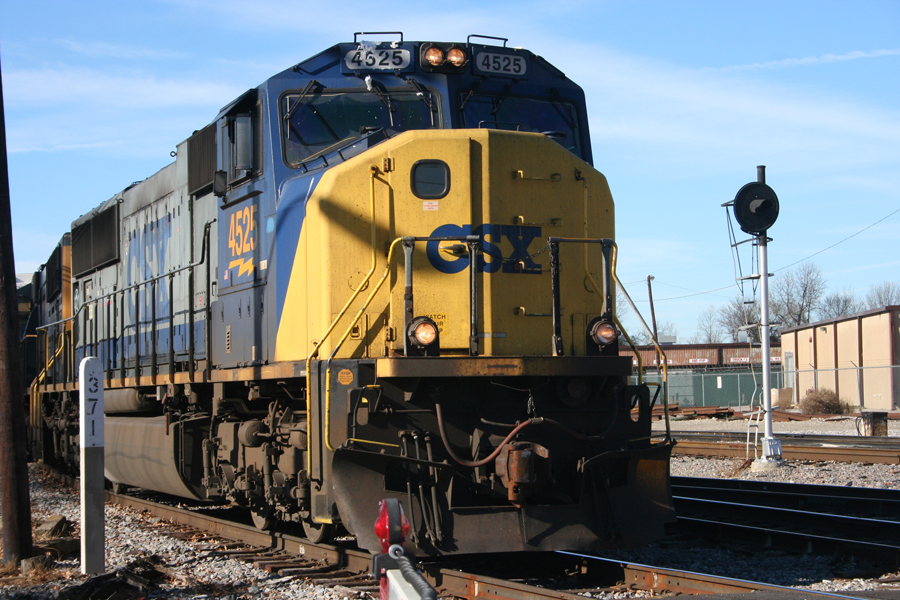 This is the power of an eastbound freight sitting at the east end of Leewood Yard in Memphis blocking the Highland Ave. crossing.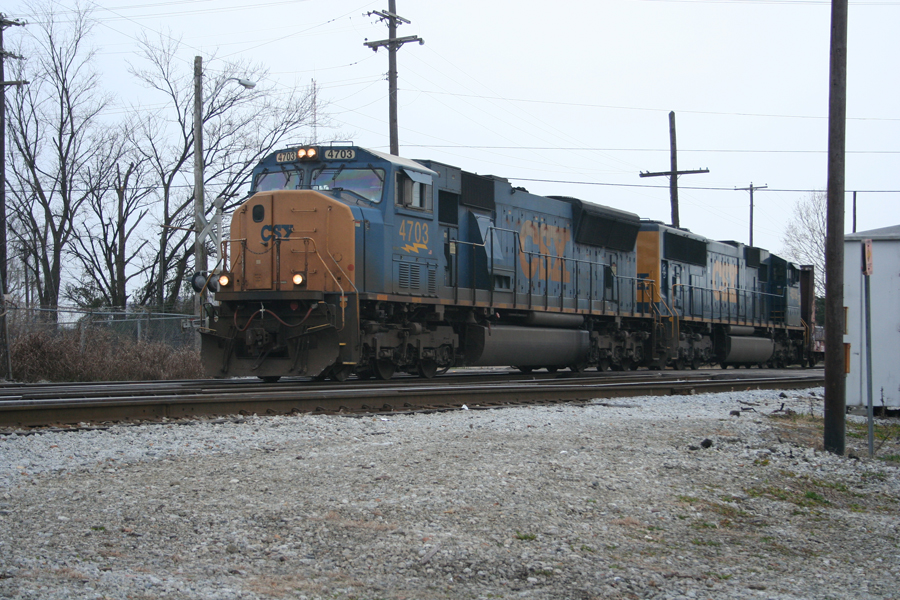 The CSX transfer then slowly makes its way west before I head to Tennessee Yard to catch the BNSF stack train there.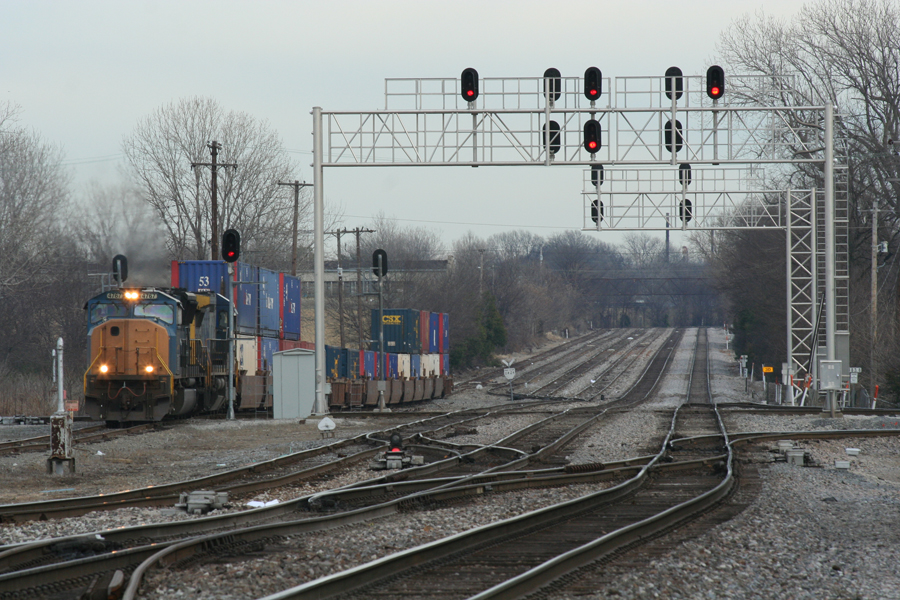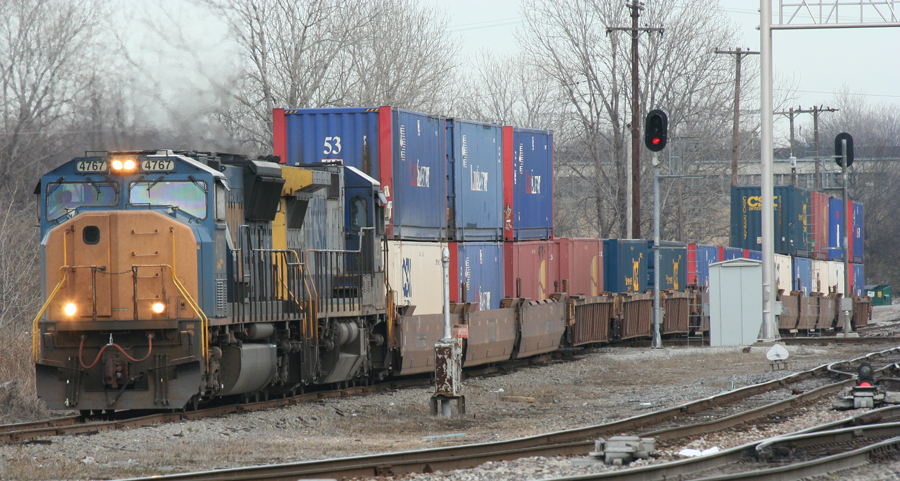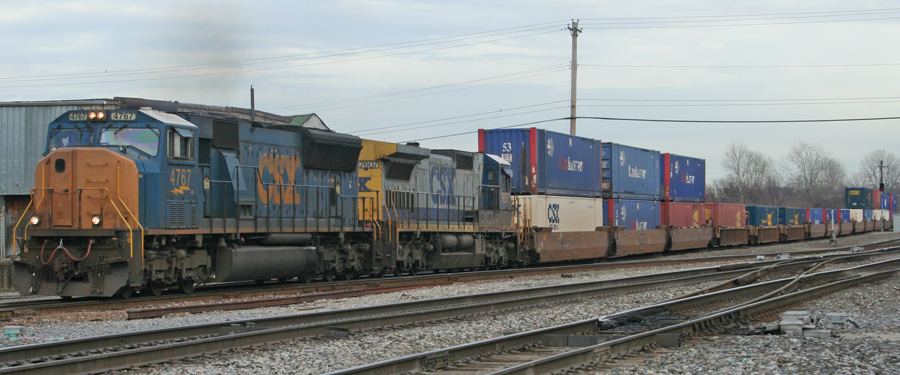 This page was designed and is maintained by Mike Condren. If you have materials
that you would like to contribute, contact me at mcondren@cbu.edu