CSX GP40-2s
Photos by Mike Condren
On June 25, in an attempt to shoot #59 on the LA Beltline detour, I arrived at this location track side around 6am. I shot the CSX and then the combination of CSX and CN engines and prepared for #59. About that time I noticed a southbound. The CSX Jacksonville dispatcher had been talking to a CSX freight at Leewood and told him that he would get a signal after the southbound. The southbound turned out to be #59. Then my camera's battery decided it was dead. I jumped into the car and beat him to the Broad Street crossing. I grabbed the "point and shoot" (PnS) digital. By the time it decided to charge the capacitor for the flash, the engine was past and the going away was not worth posting. I jumped back into the van and headed further south. As you can see these tracks to Buckeye Technologies are kept busy as evidenced by the shine on the rail. This section of track is owned by CSX and dispatched in Jacksonville. Amtrak has a 15mph speed limit allowing me to race ahead of the train.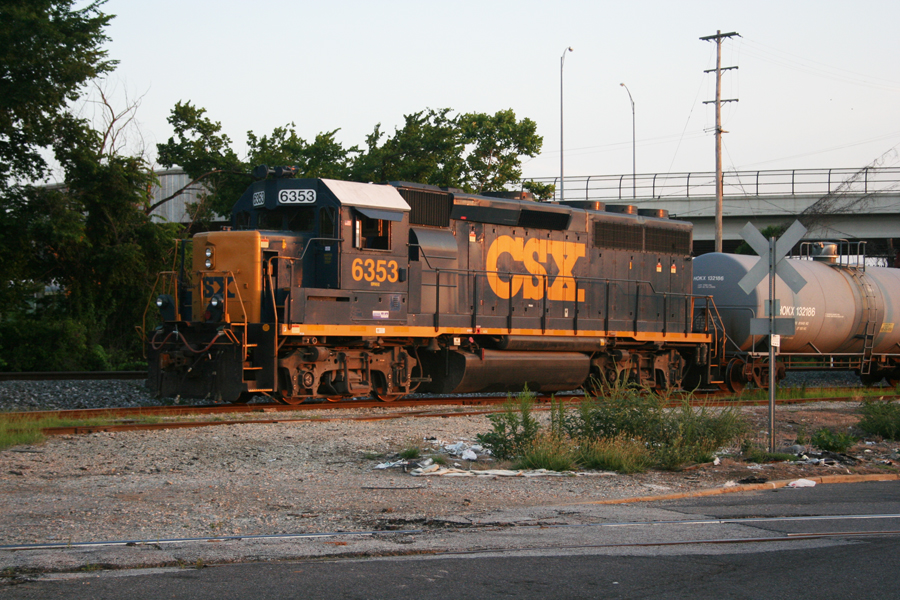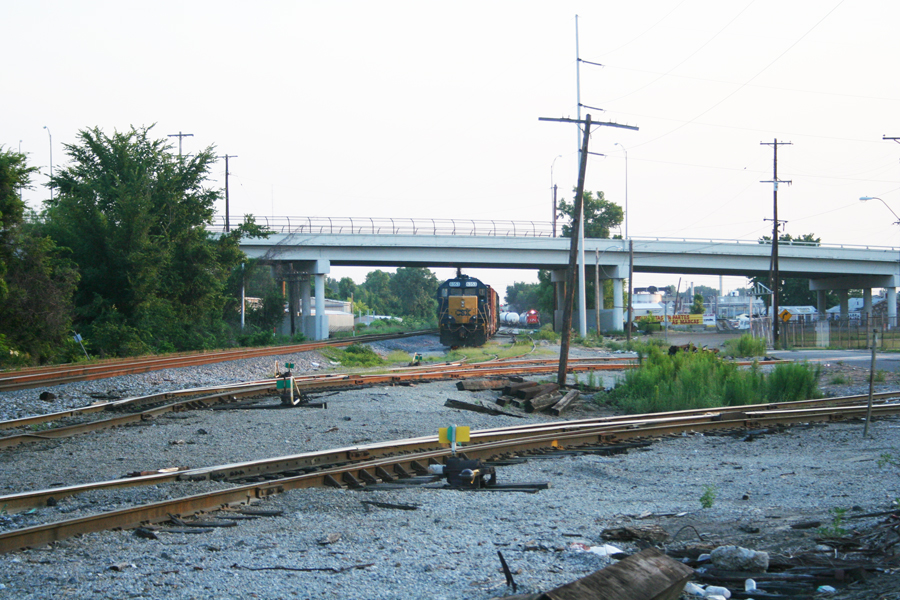 The last train that I shot in Vincennes was this eastbound local on the C&EI line.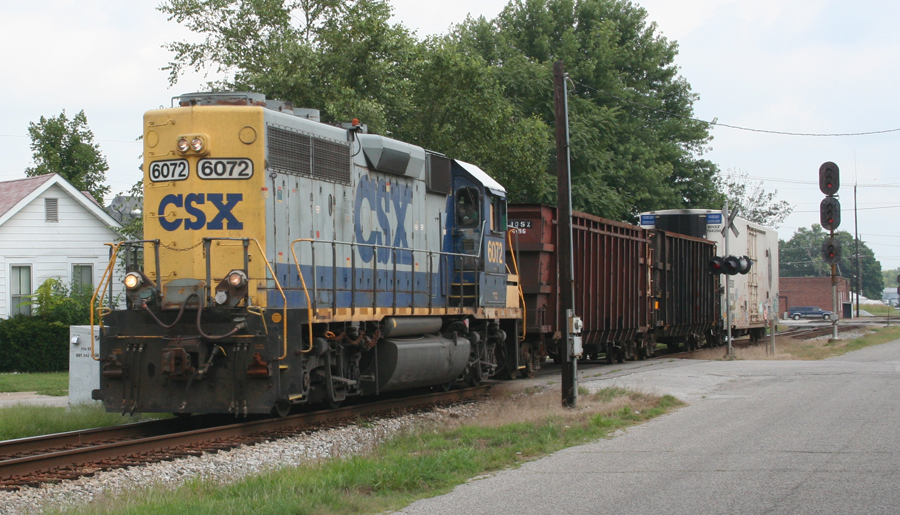 My first train at Kentucky Street Memphis was this CSX transfer returning from the UP intermodal yard in Marion, AR. Note that the second unit is a slug. Also note the empty BNSF unit coal train approaching on the westbound "Southern" track after returning from a power plant along the NS.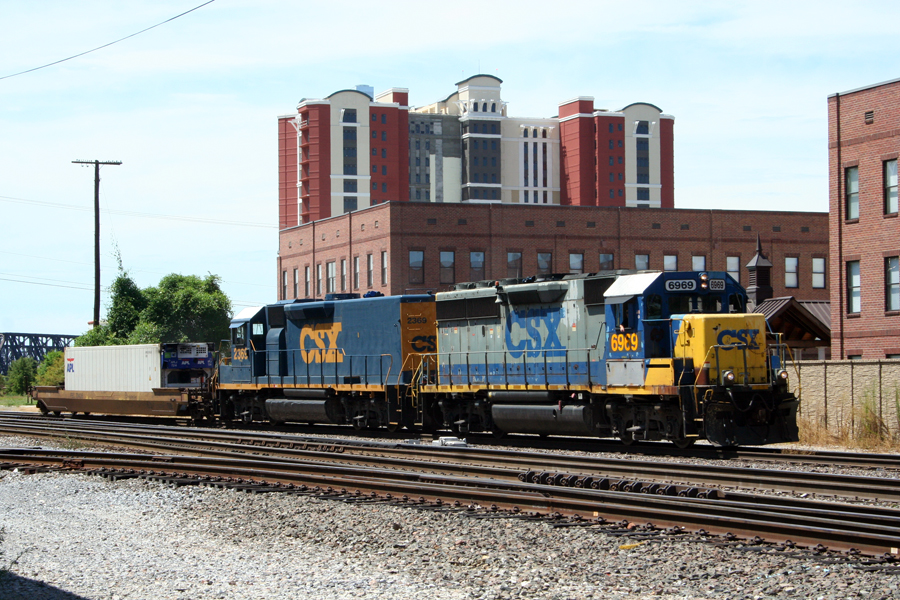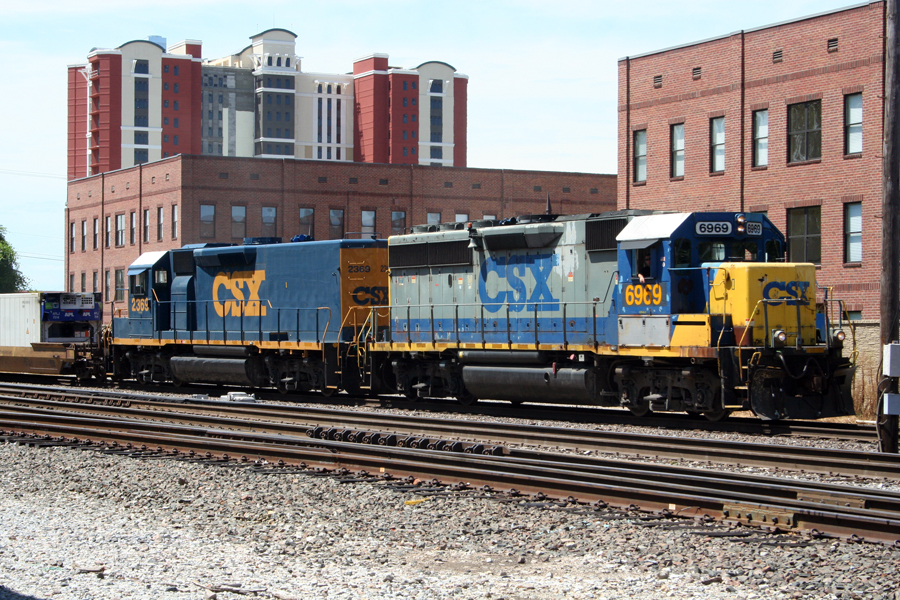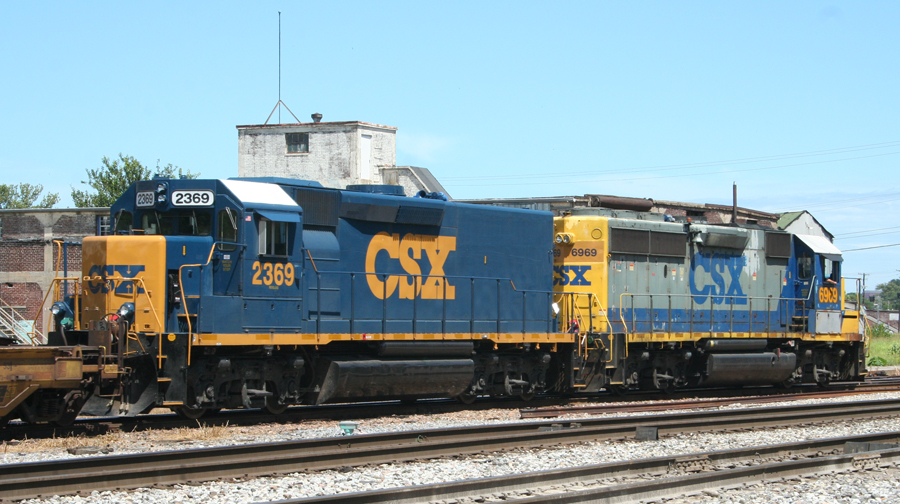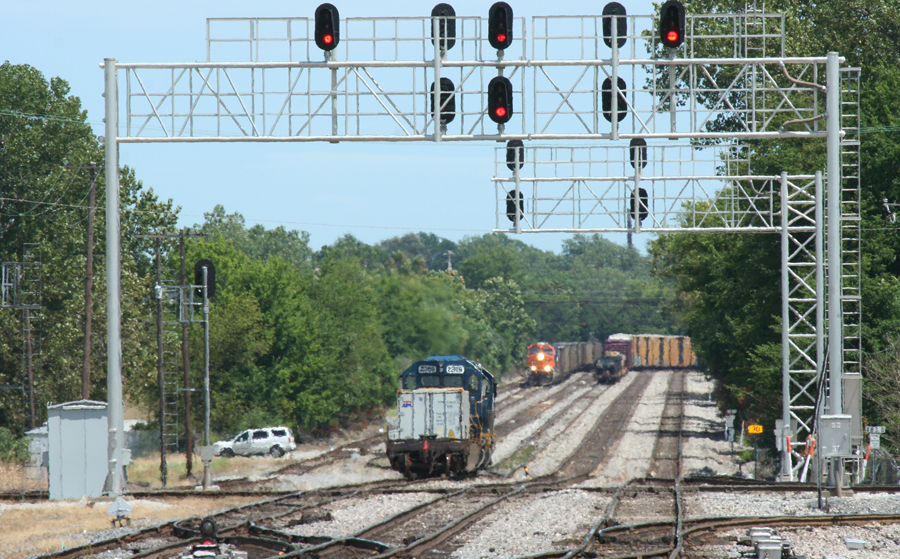 The first train at Kentucky Street was the CSX transfer returning from the UP intermodal terminal in Marion, AR.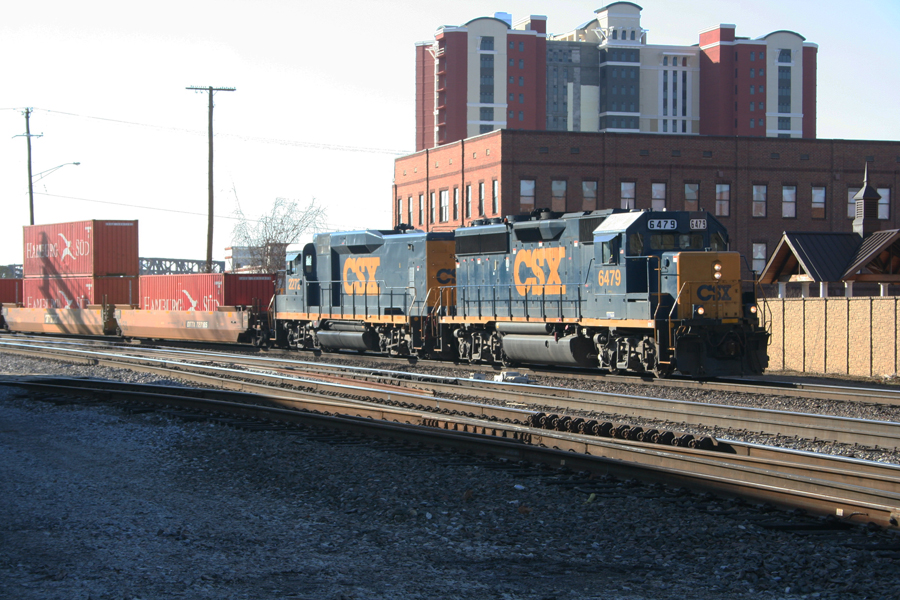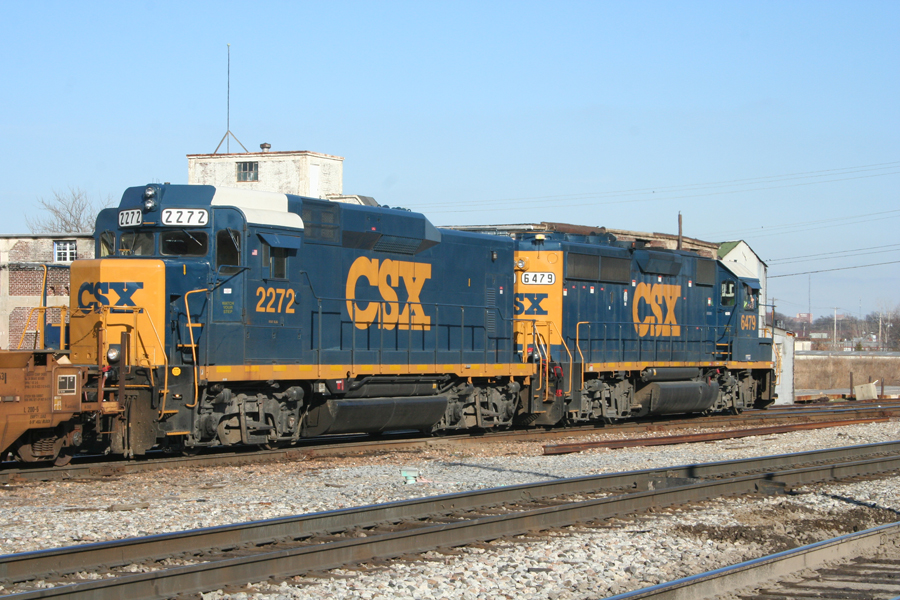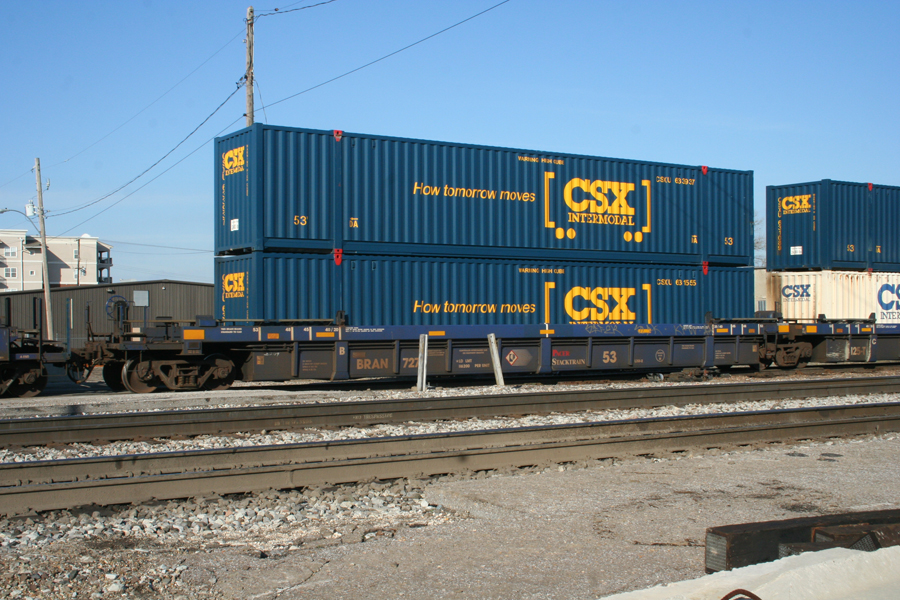 This page was designed and is maintained by Mike Condren. If you have materials
that you would like to contribute, contact me at mcondren@cbu.edu