CSX C40-8s
Photos by Mike Condren
This CSX unit is in the 5522 consist in Van Burn on Dec. 29, 2008.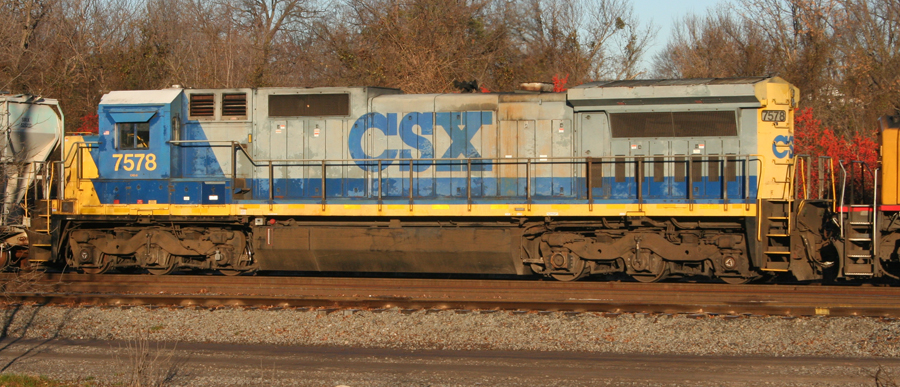 CSX #7617 is seen at the west end of Leewood Yard.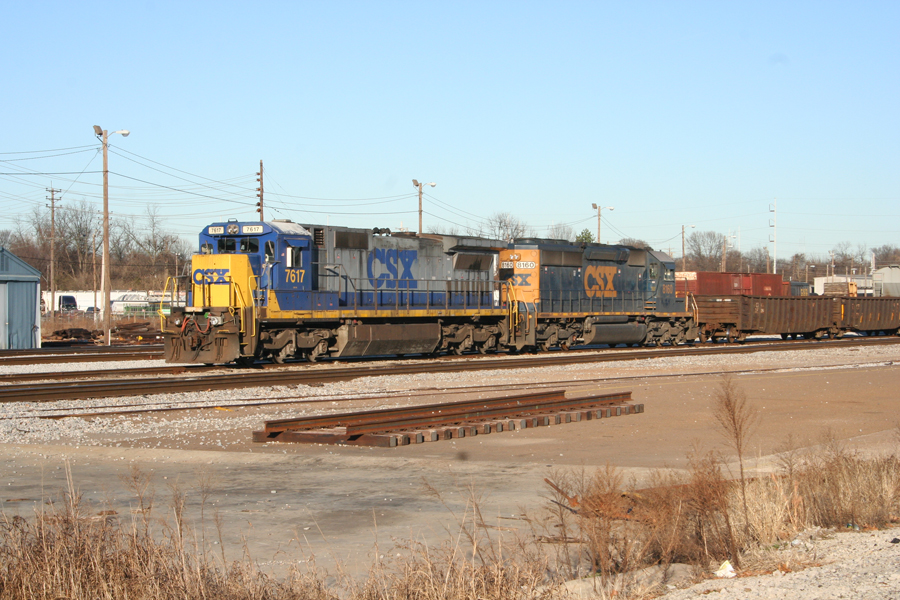 We then head to Perry where we shoot this "brown worm". Hey we have seen this train before, heading north. Now it is heading west on the Avarde Sub to load with grain. The freindly conductor comes out to wave.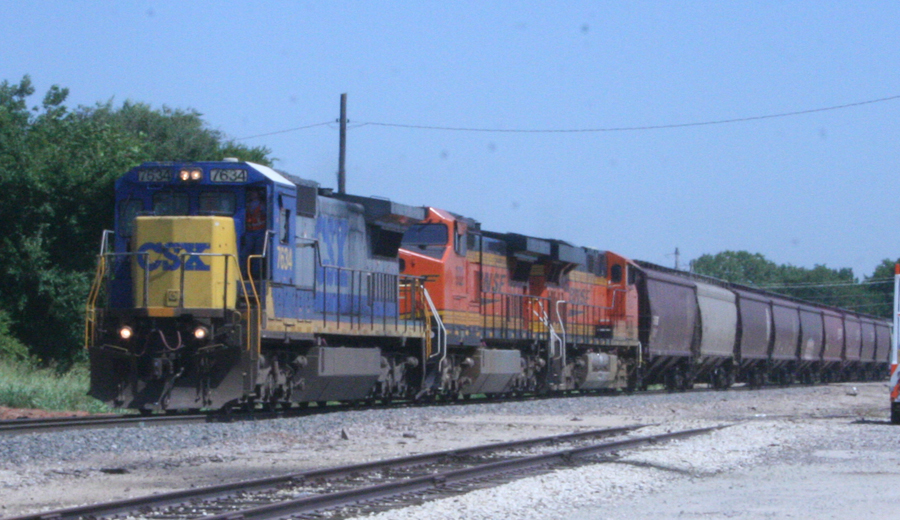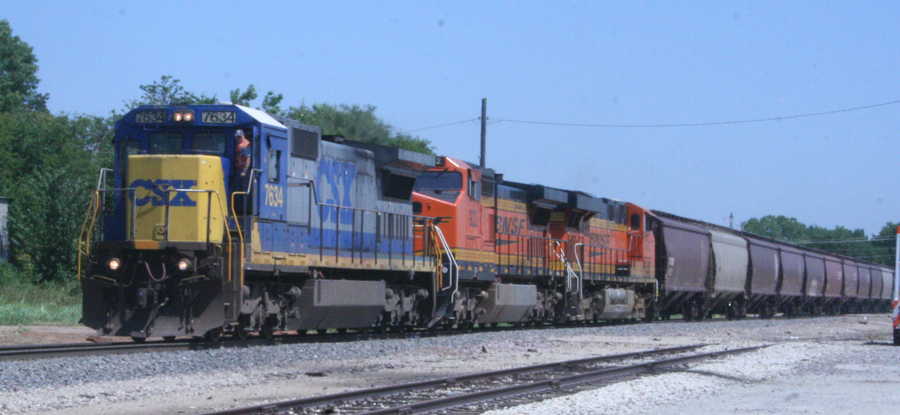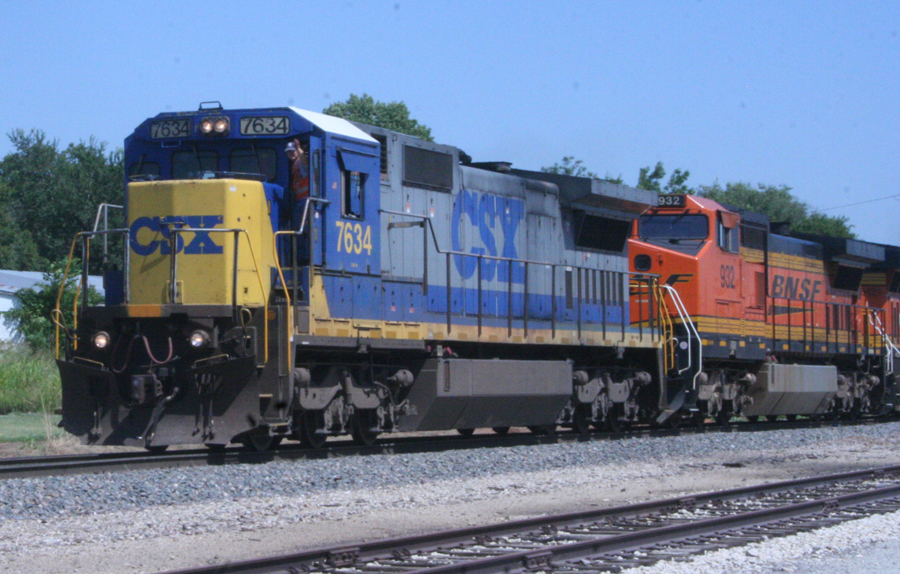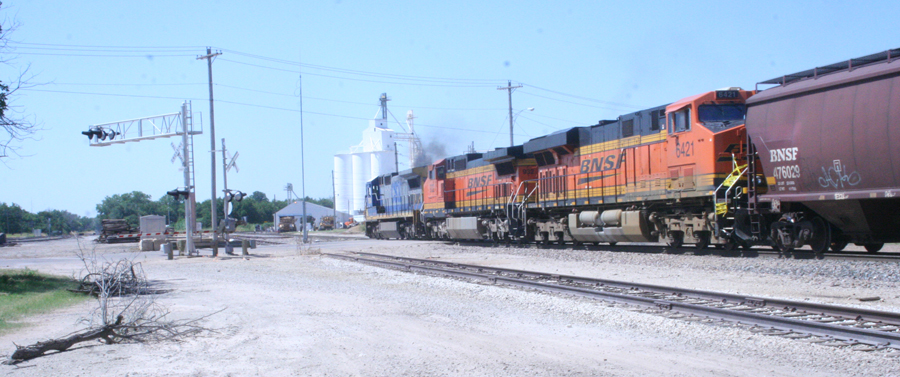 There were a couple of AOK cars among the BNSF cars in the "brown worm".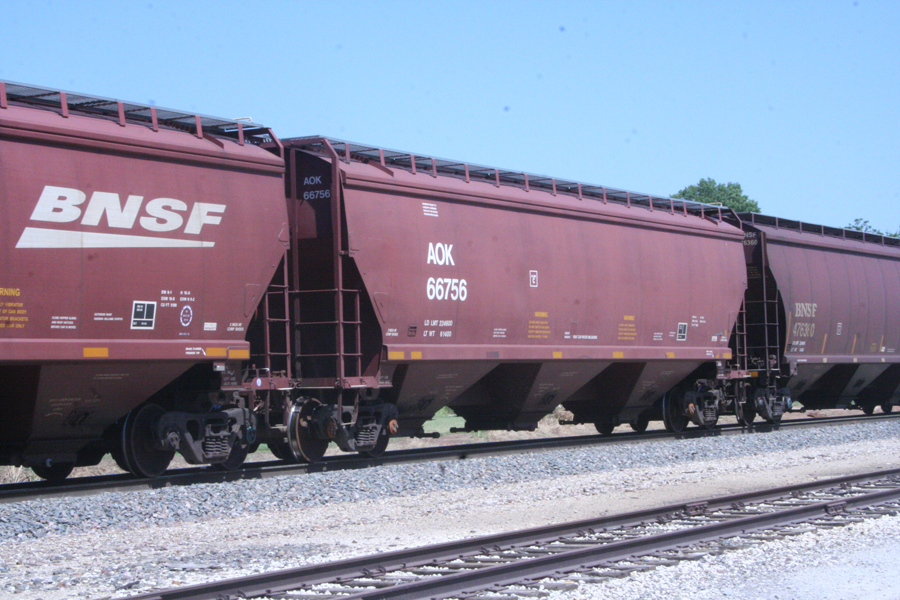 This page was designed and is maintained by Mike Condren. If you have materials
that you would like to contribute, contact me at mcondren@cbu.edu