CSX AC44CWs
Photos by Mike Condren
Soon after Amtrak #3, this westbound unit coal train appeared with CSX power appeared on this hot June day in Riverside, IL, June 14, 2008. Note all of the convection currents from the heat of the engine and the heating of the rails.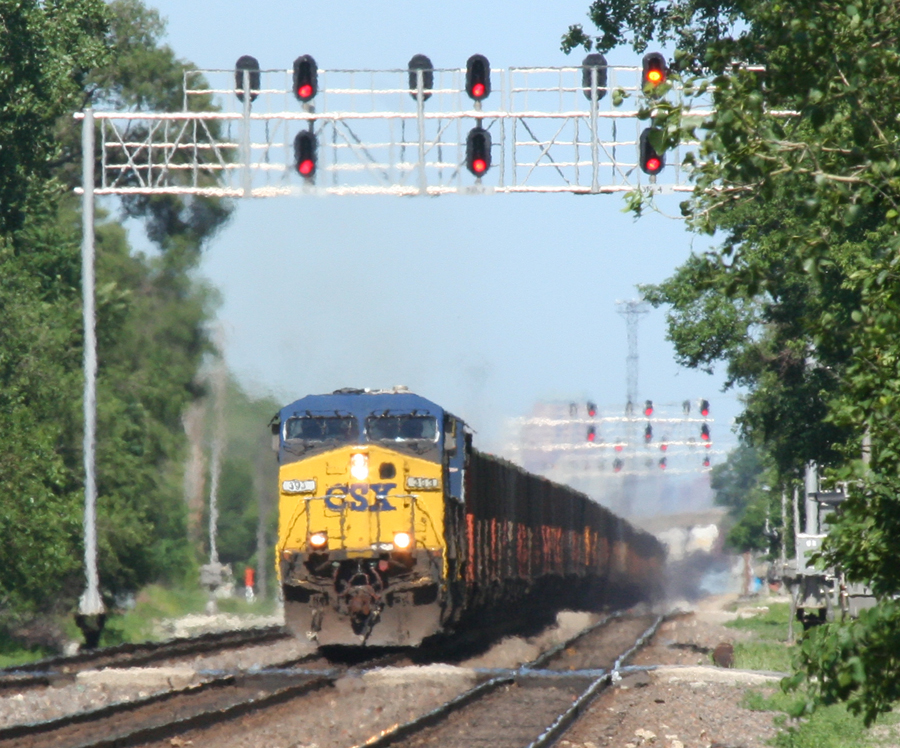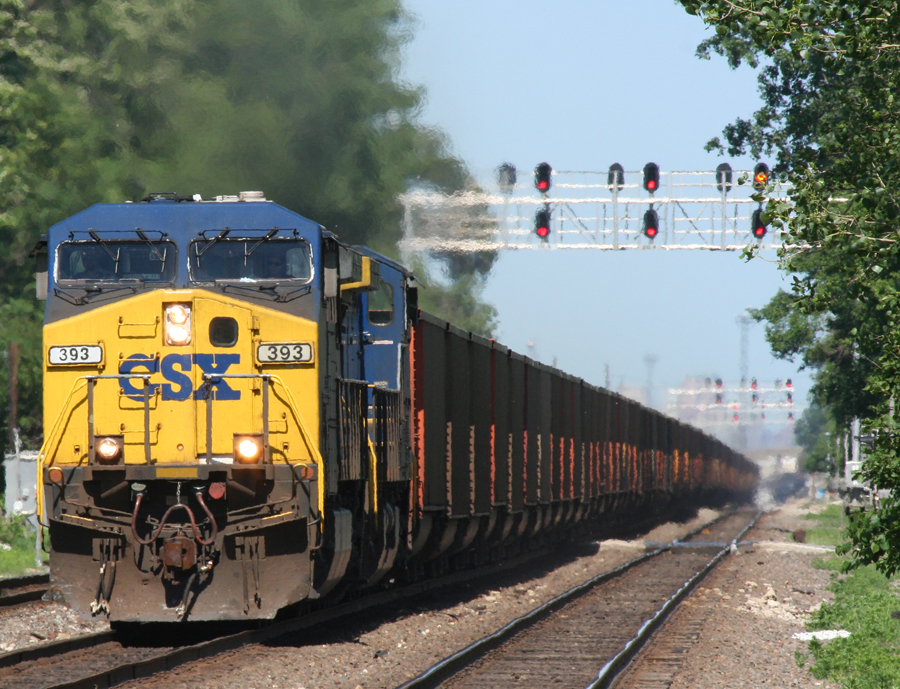 On returning from McDonald's with Sunday morning breakfast, I drove by Leewood Yard and found this ballast train, 6/29/08.

An east bound freightof gondolas is seen rounding the wye from the Avard Sub and heading east behind 4 CSX units and one BNSF unit at Cherokee Yard in West Tulsa, OK.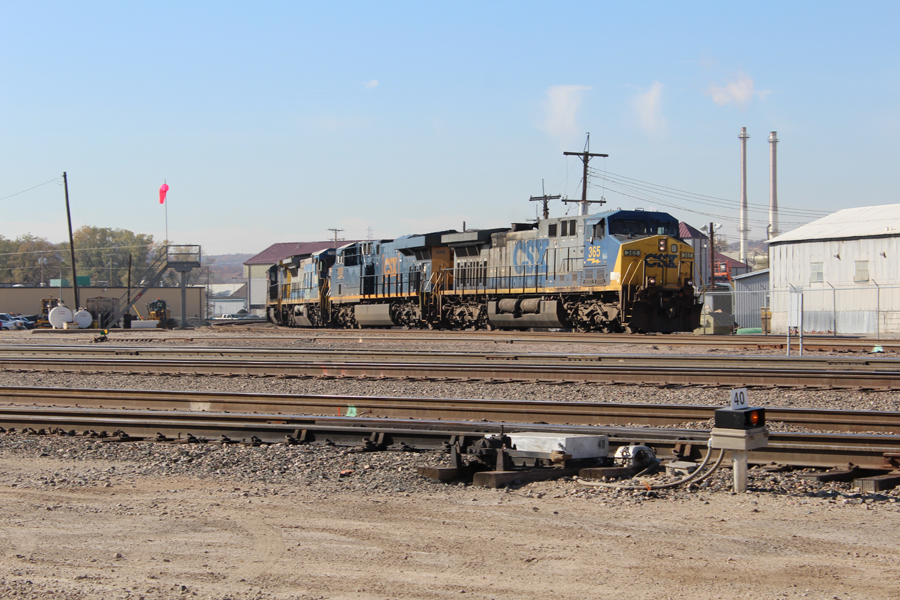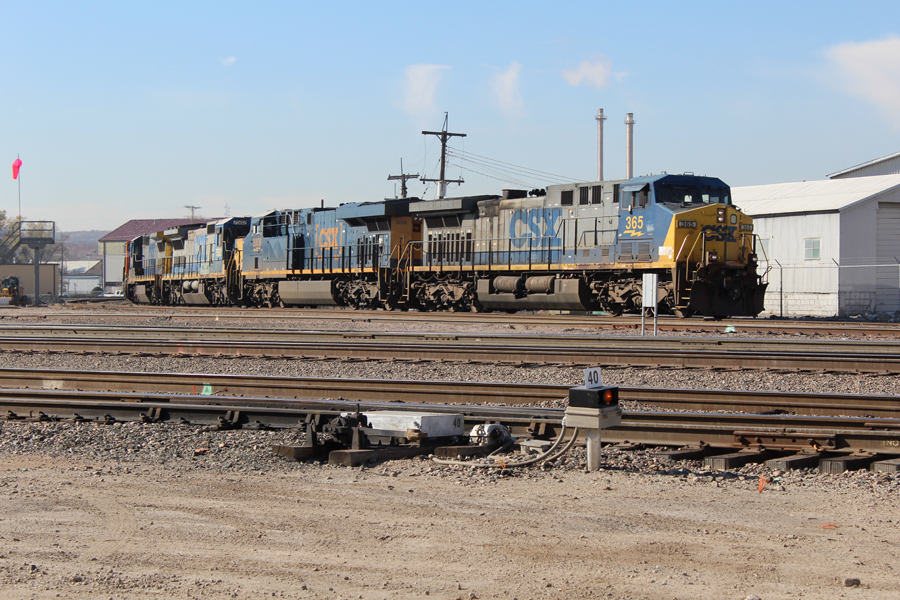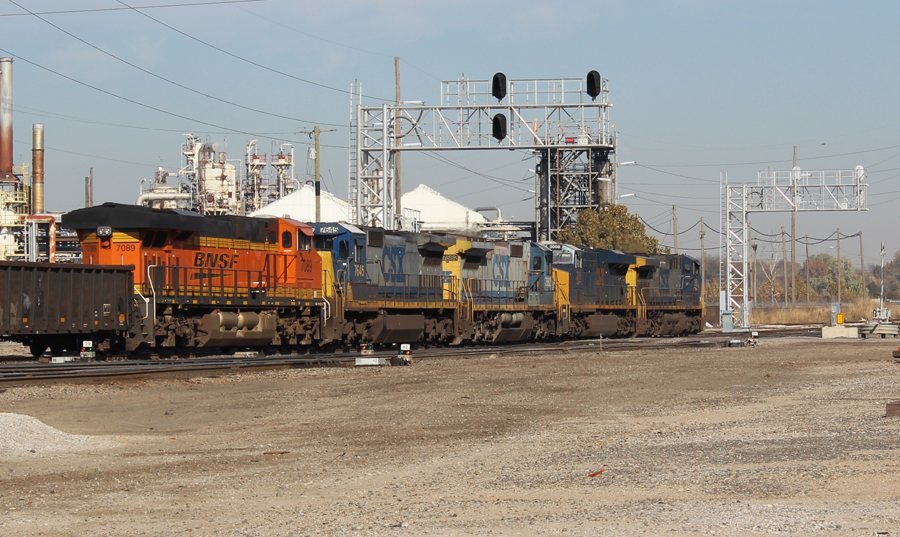 This page was designed and is maintained by Mike Condren. If you have materials
that you would like to contribute, contact me at mcondren@cbu.edu