Chicago South Shore & South Bend
Photos by Mike Condren
100-Series Interurbans
Combine #103 is seen in the coach yard in South Bend, IN April 17, 1963.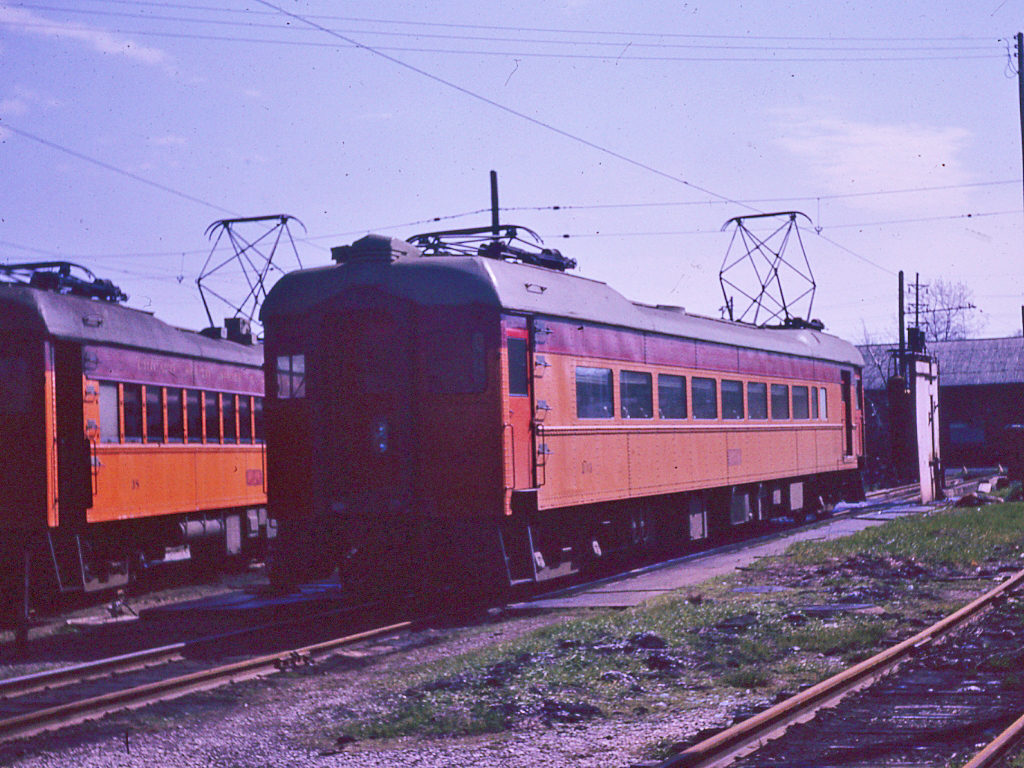 Car 104 is seen leaving the Gary, IN station Aug. 24, 1969. This was taken after a ride from downtown Chicago on a visit to see friend Charlie Galbears.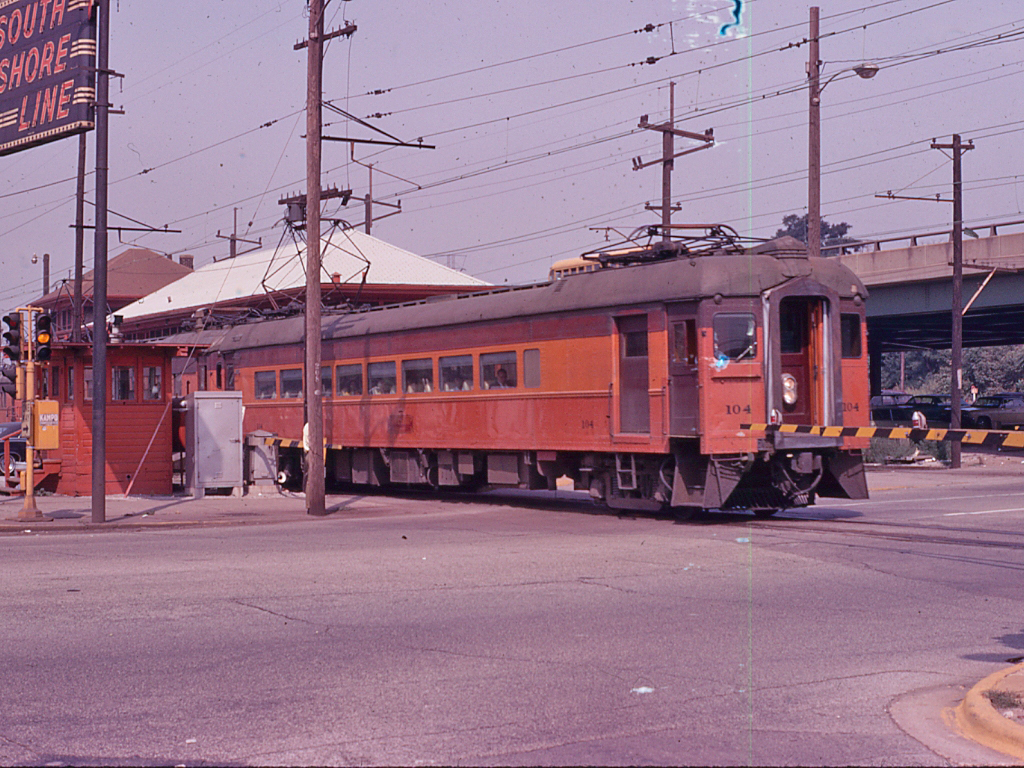 Here we see a train arriving from the east at Gary, IN, 8/24/69. Then there is a shot out the rear door on the ride back into Chicago.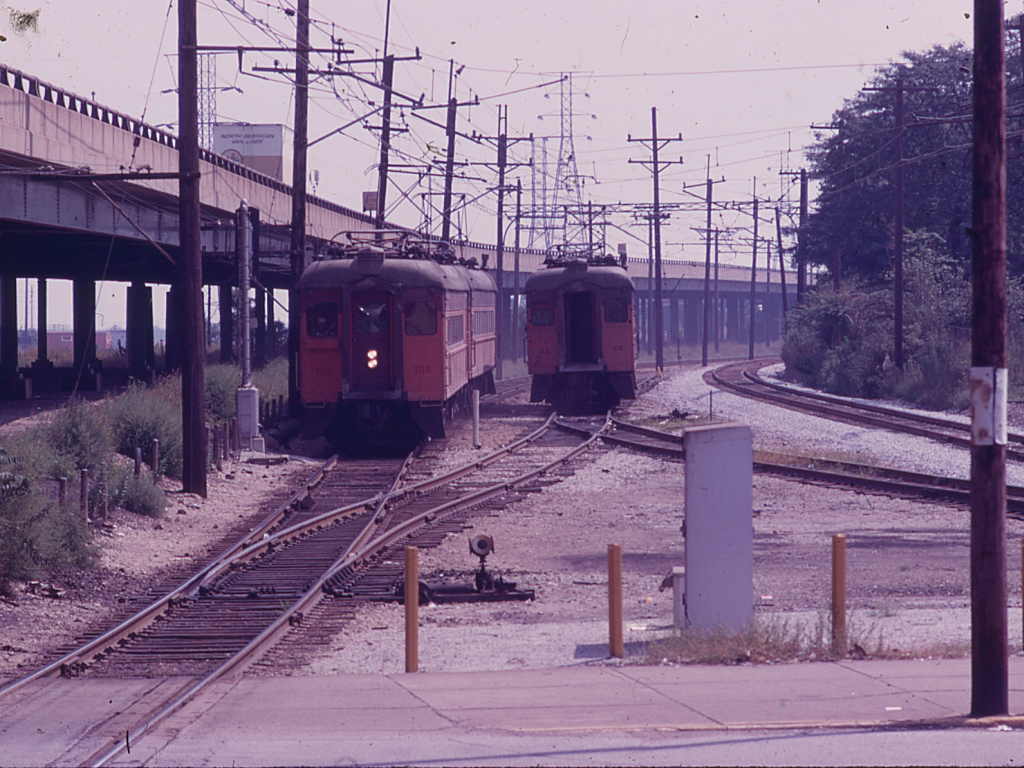 This shot was taken out the front door of #106 on my ride into Chicago from South Bend, April 21, 1963, at the end of my visit with Lou Marre at Notre Dame.

Below is my train after it has run to Randolph Street station and has return to Central Station.
Combine #107 is sitting on one of the loading tracks at the station in Gary, IN. This slogan appeared on the side of one of the cars at Gary, IN, May 26, 1977.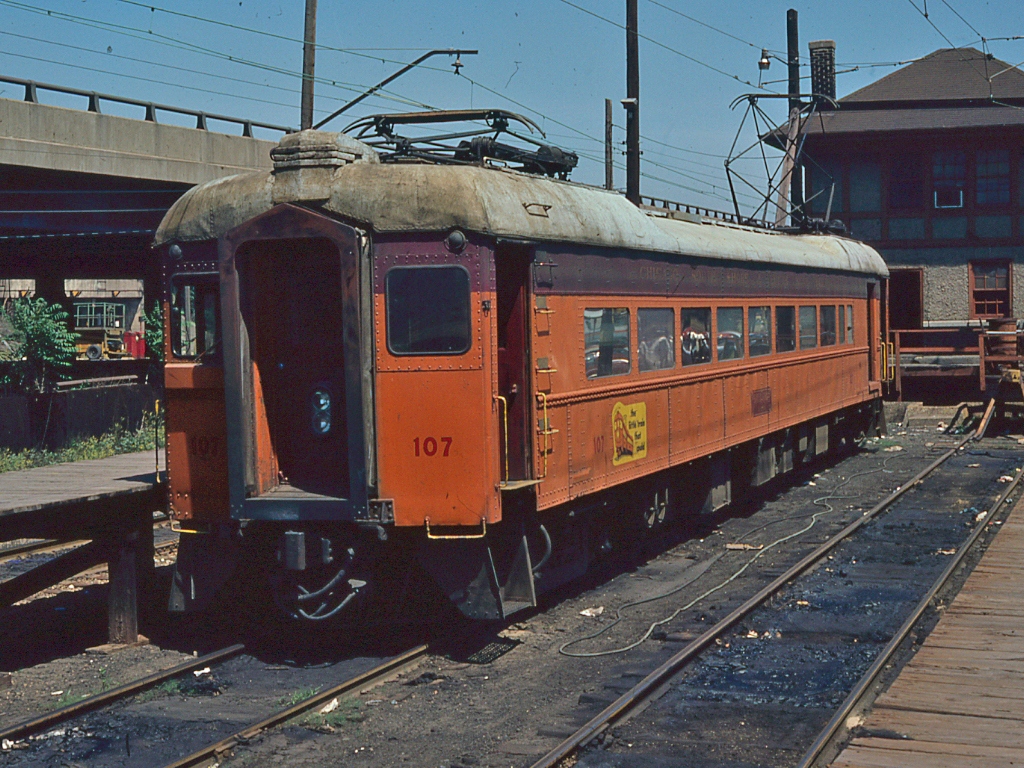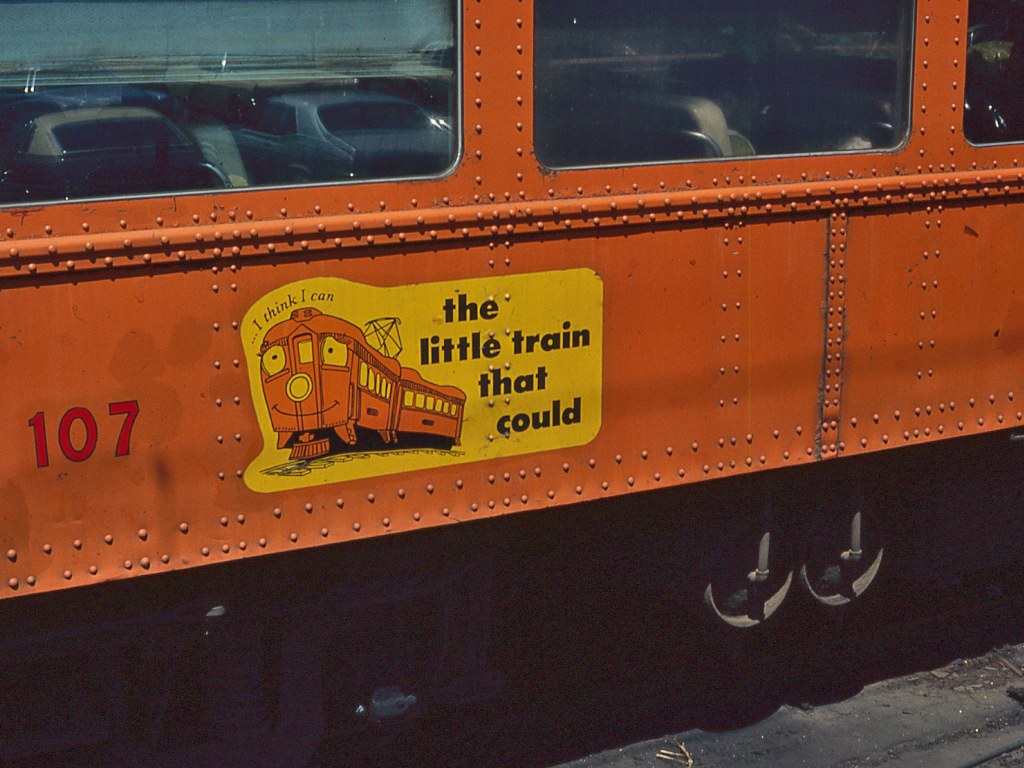 This was shot from the foot bridge to Central Station after my ride from South Bend on April 21, 1963.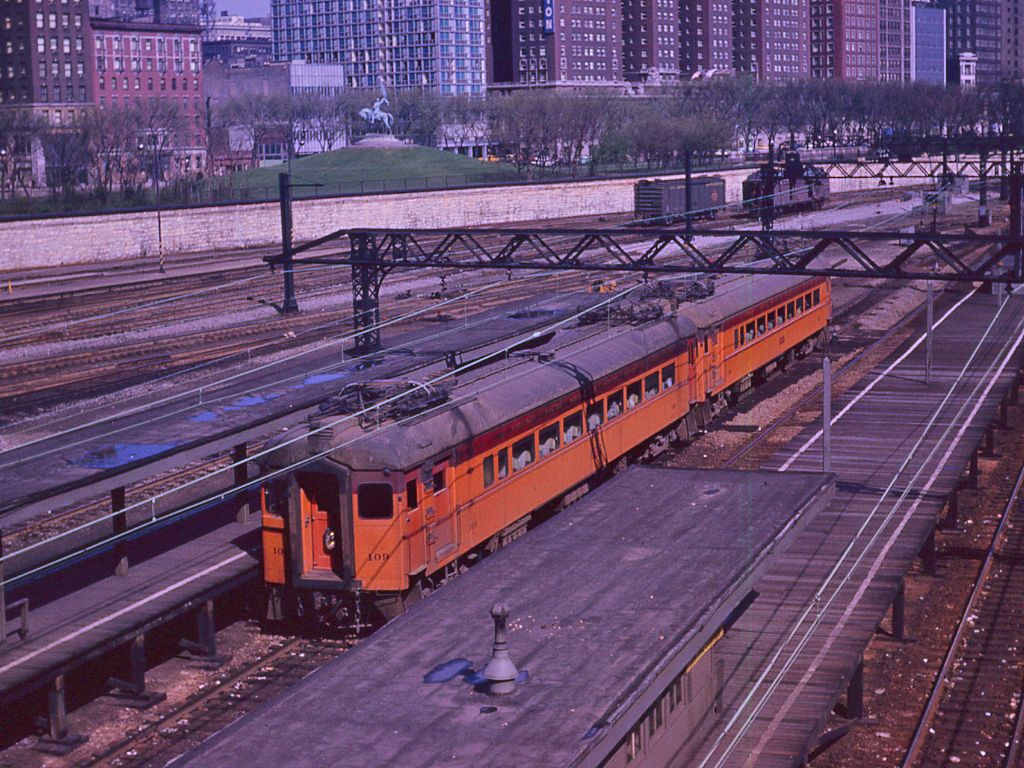 In this series we see car 111 in the yard, then climbing the hill toward, and then in the downtown station in South Bend, IN April 17, 1963.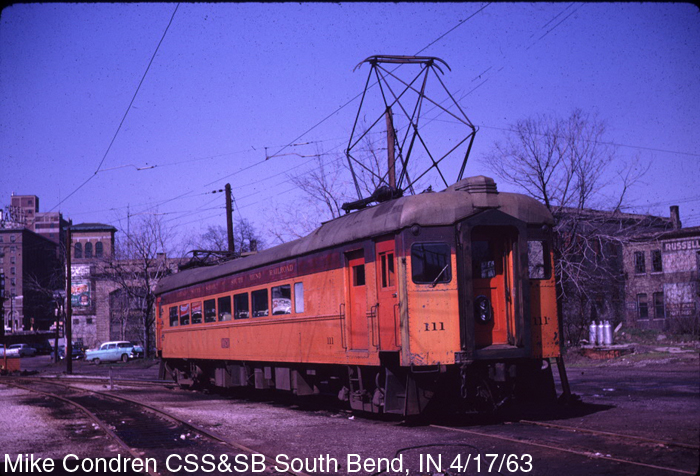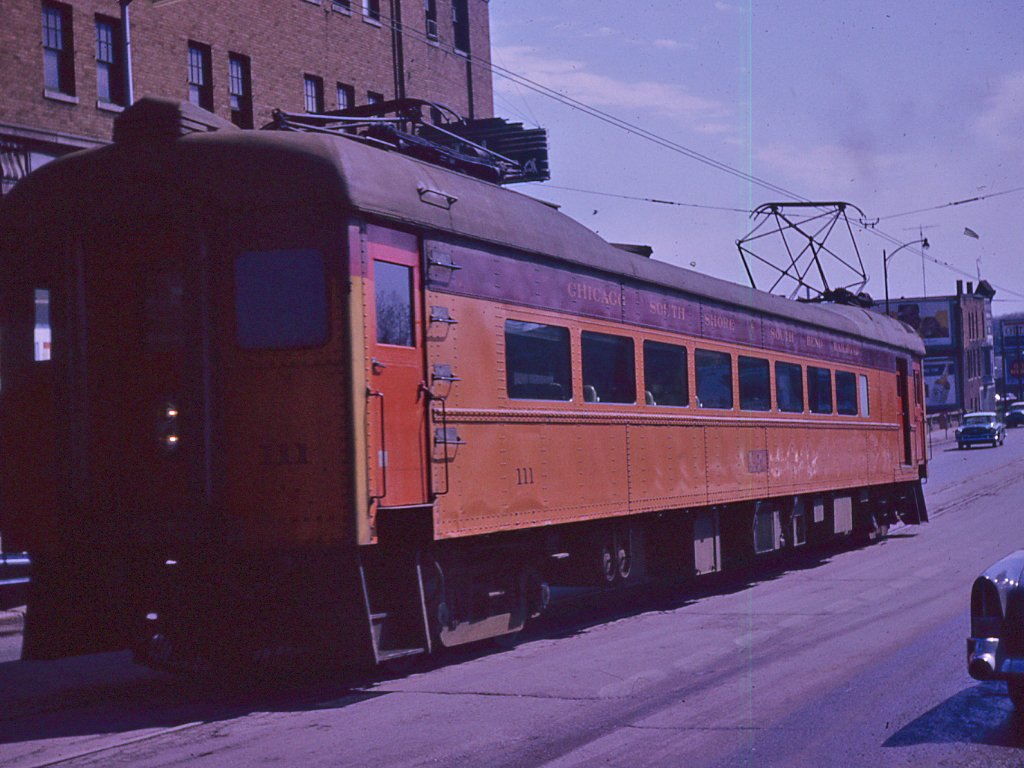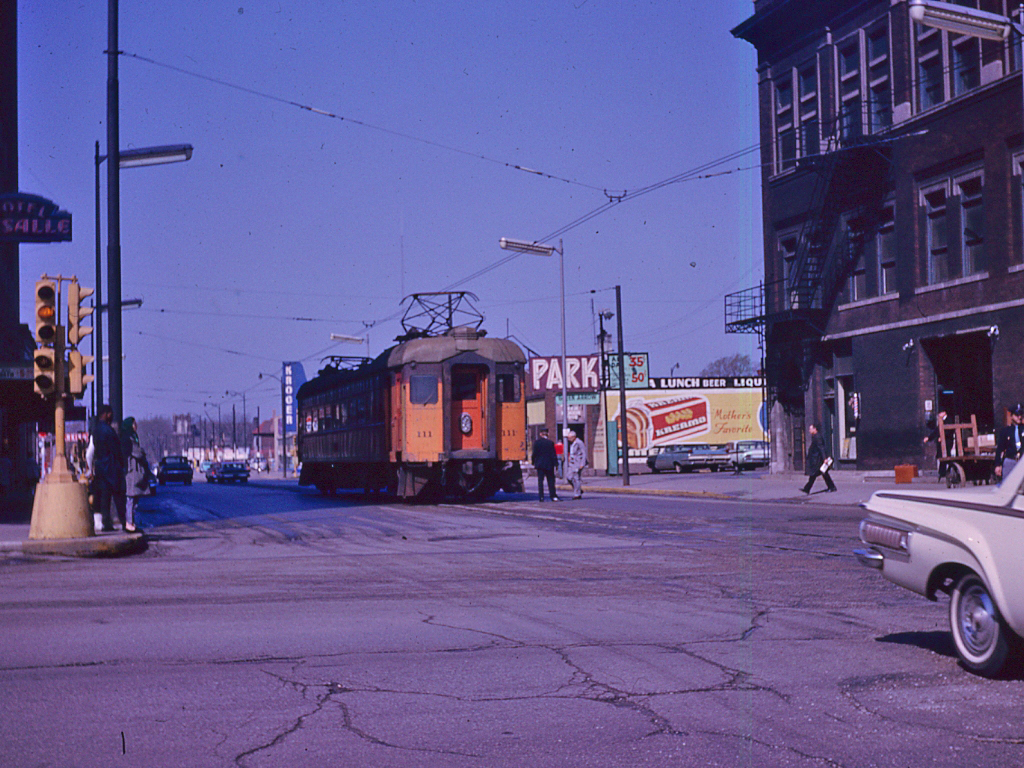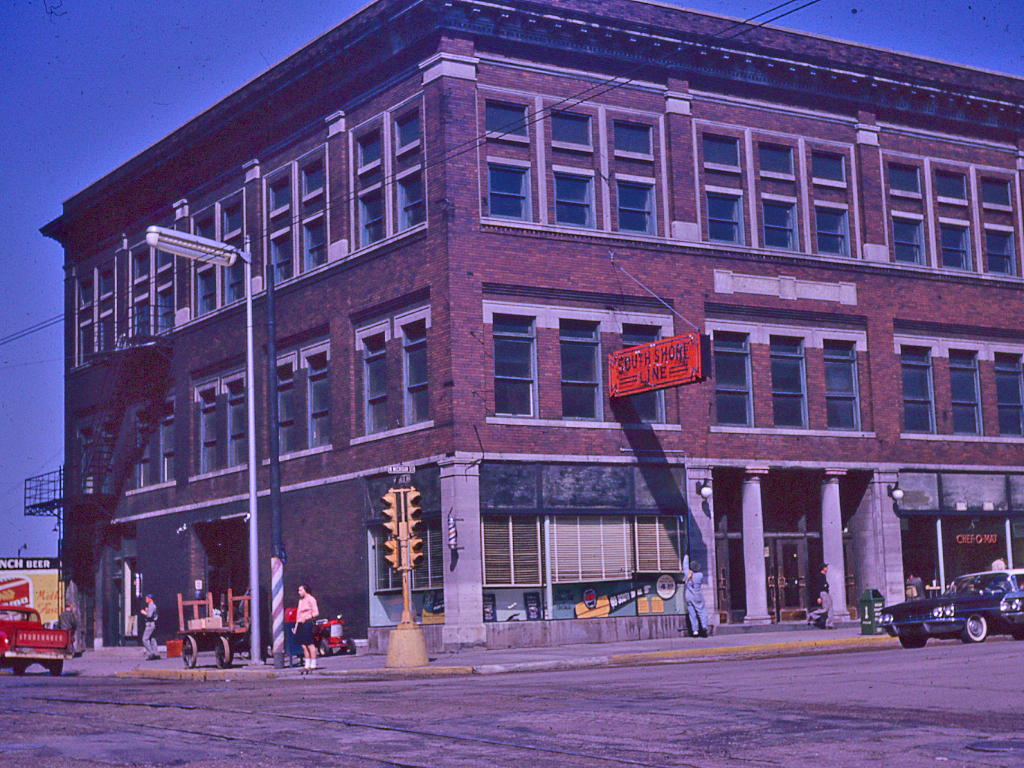 This page was designed and is maintained by Mike Condren.
If you have material to contribute, contact me
by emailing me at mcondren@cbu.edu.