Canadian National Railway
SD70Is
Photos by Mike Condren
A CN freight is seen passing a BNSF freight in Griffin, IN on Dec. 12, 1998.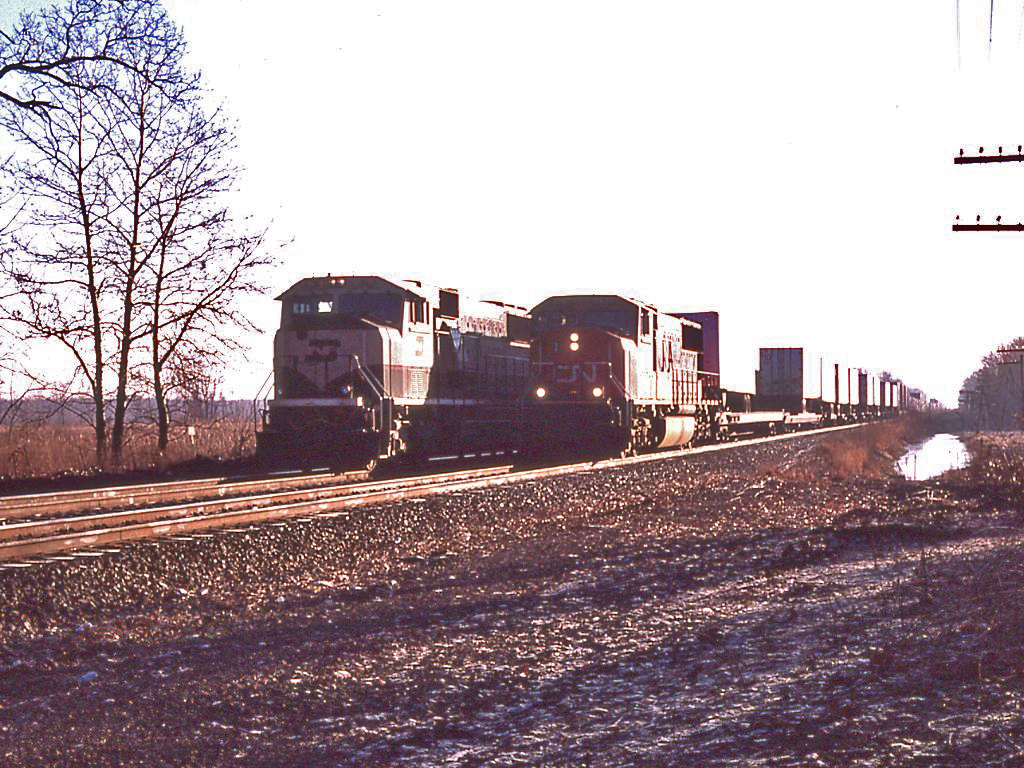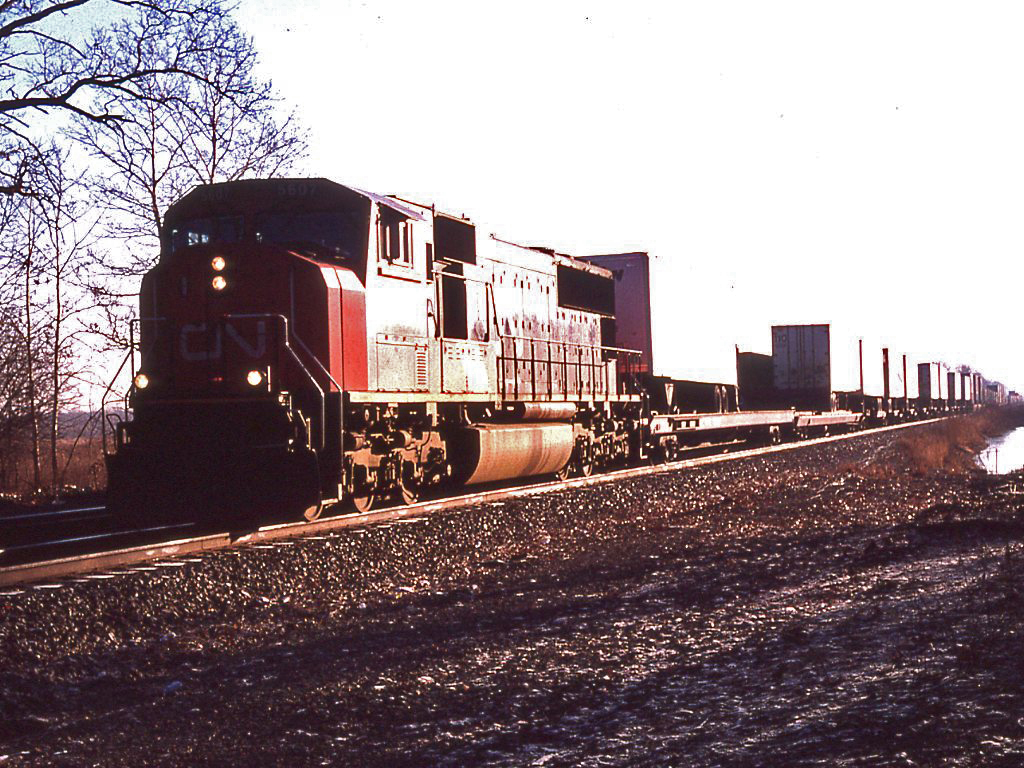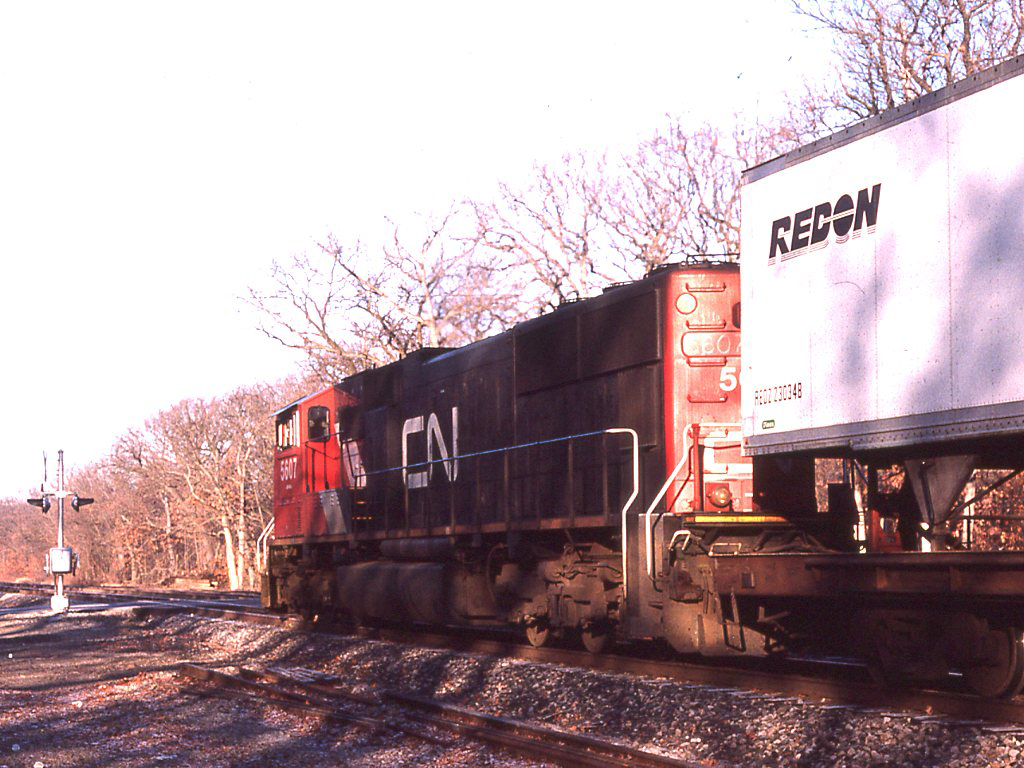 This train is seen in North Fond du Lac, WI on May 23, 1999.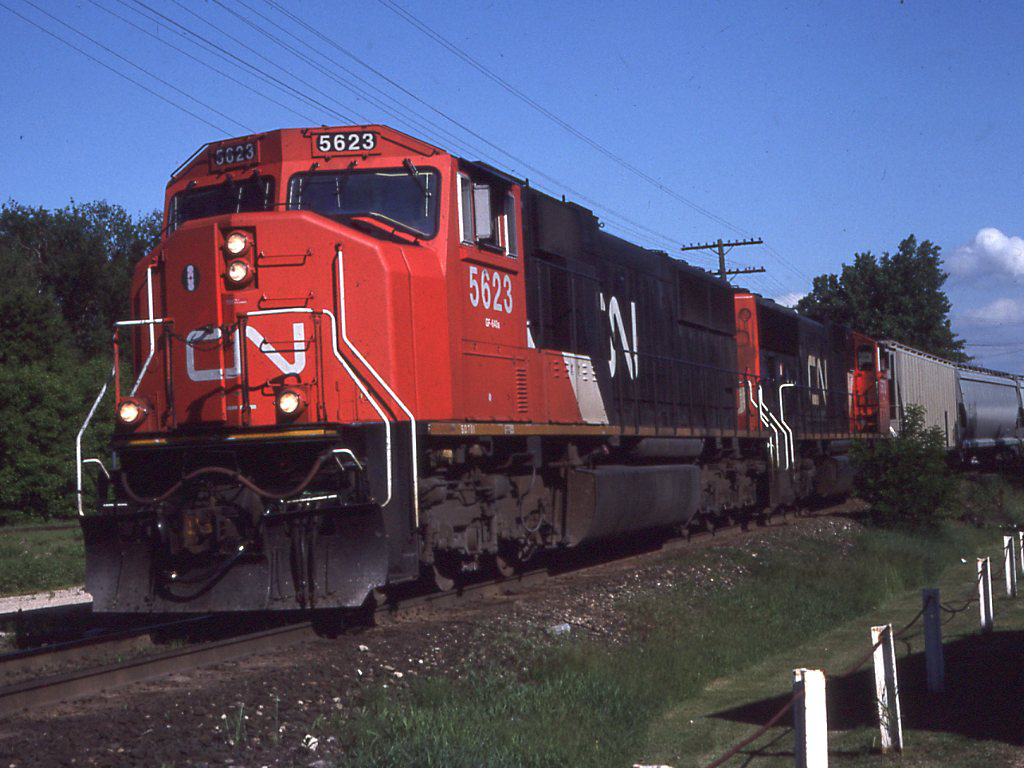 This SD70I is seen in the engine terminal of the UP(MoPac) hump yard at North Little Rock, AR.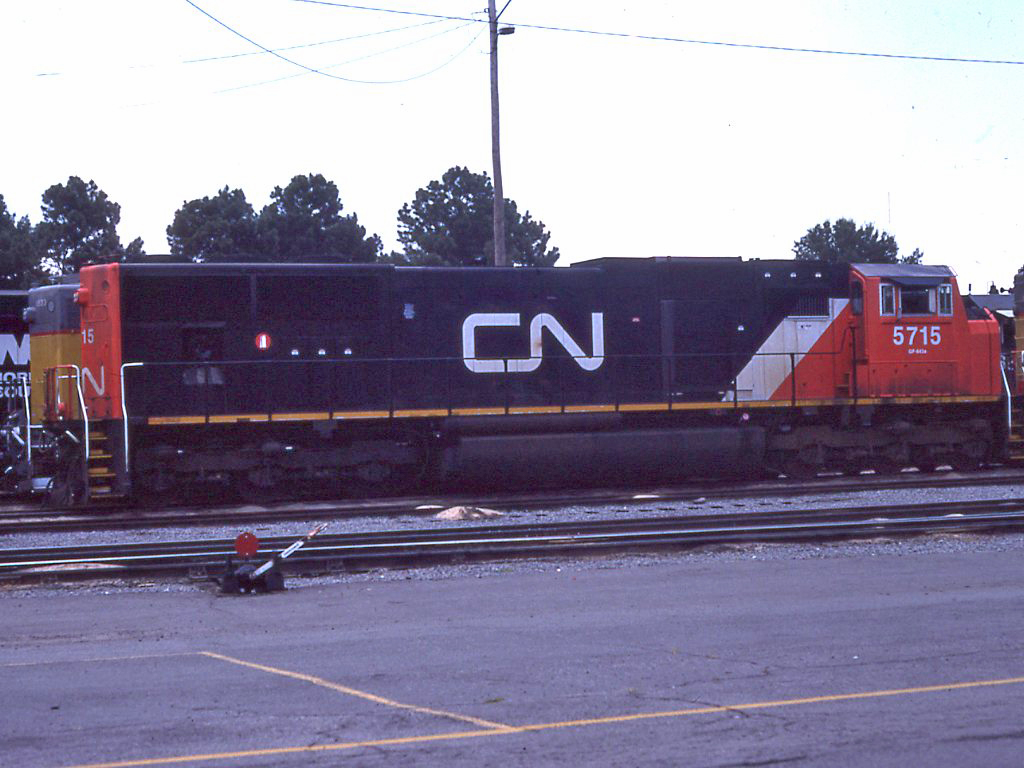 A northbound CN freight is seen meeting a UP freight at Jacksonville, AR on May 19, 2001.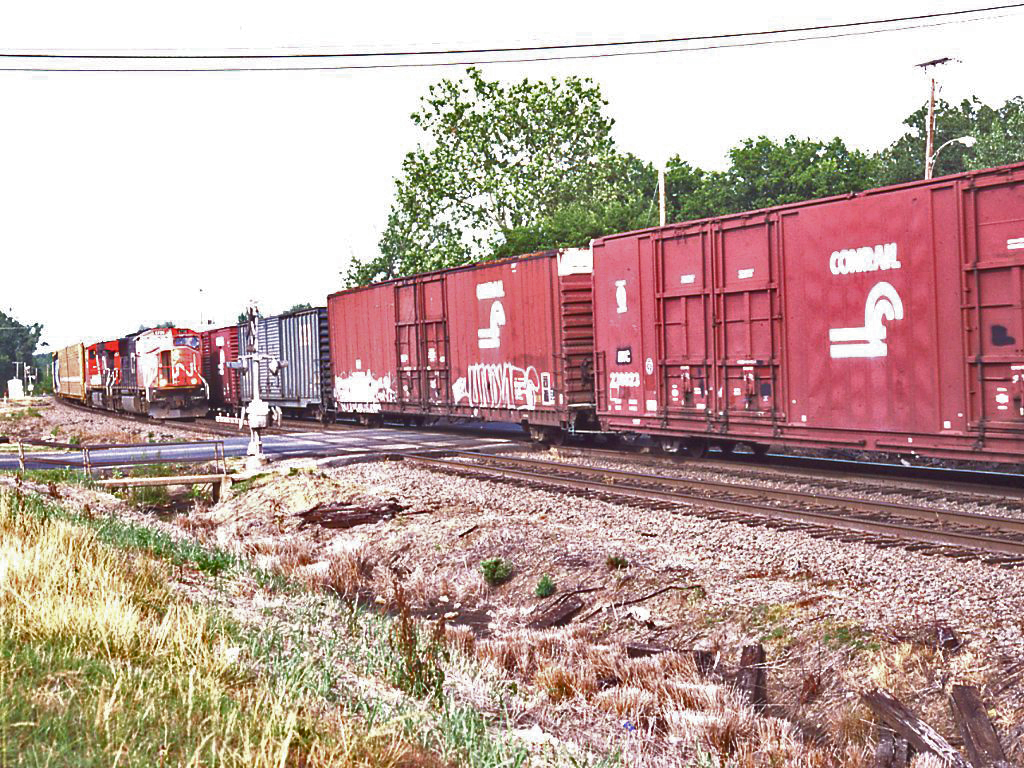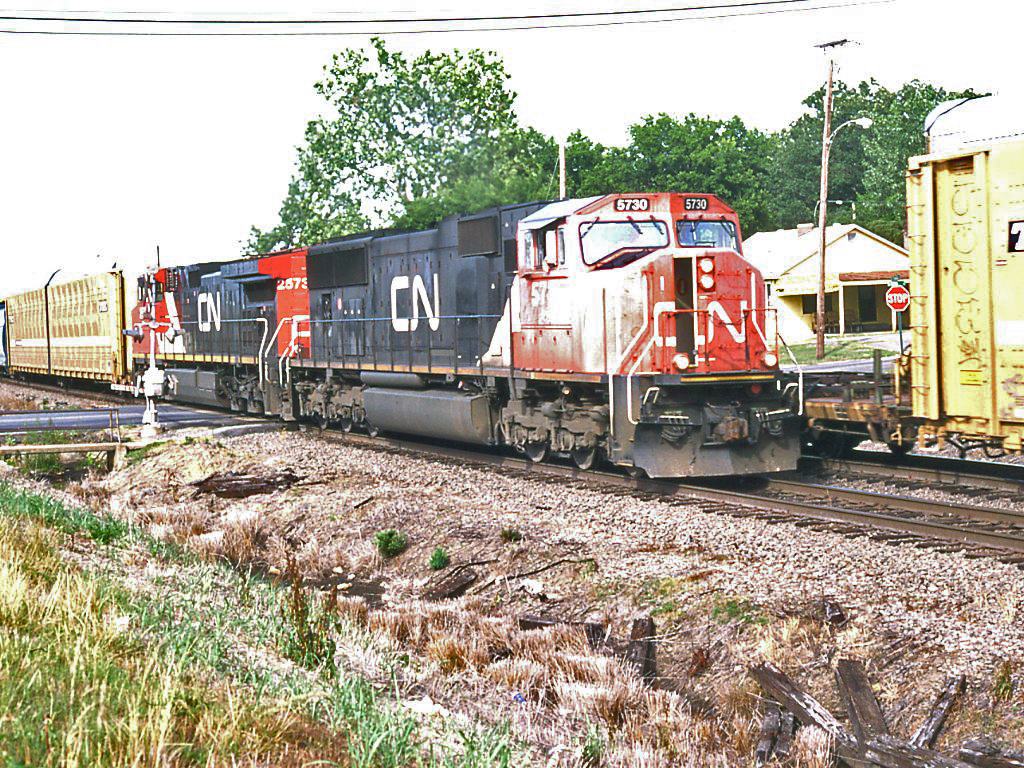 This southbound freight is seen at Byron, WI on March 13, 1999.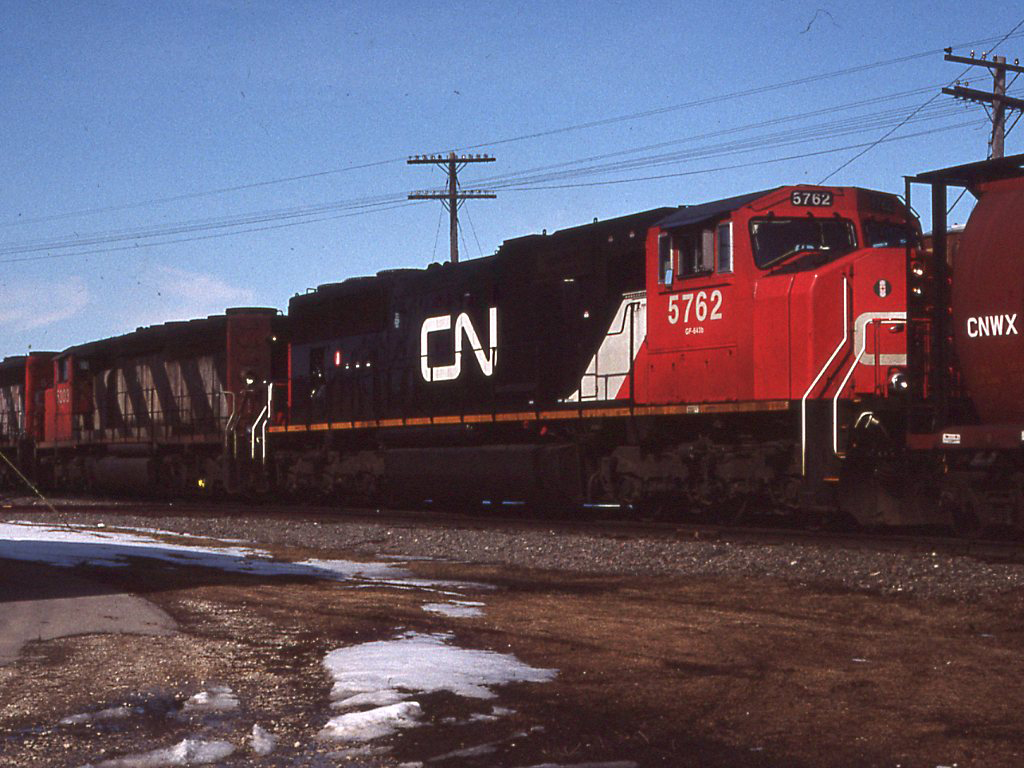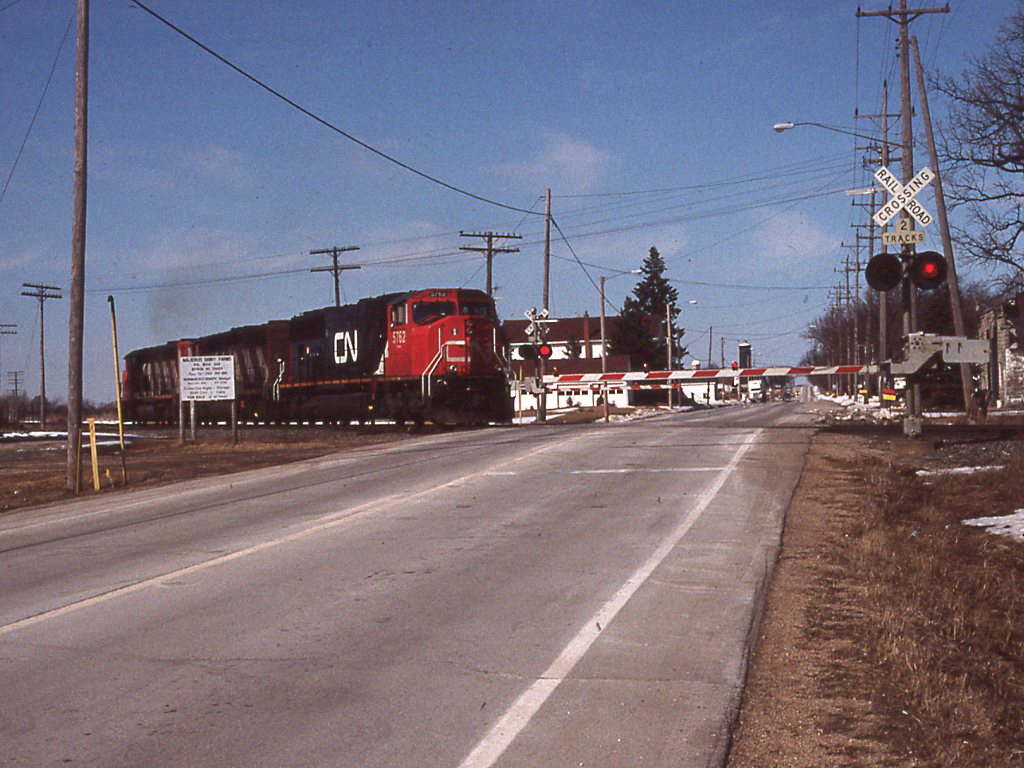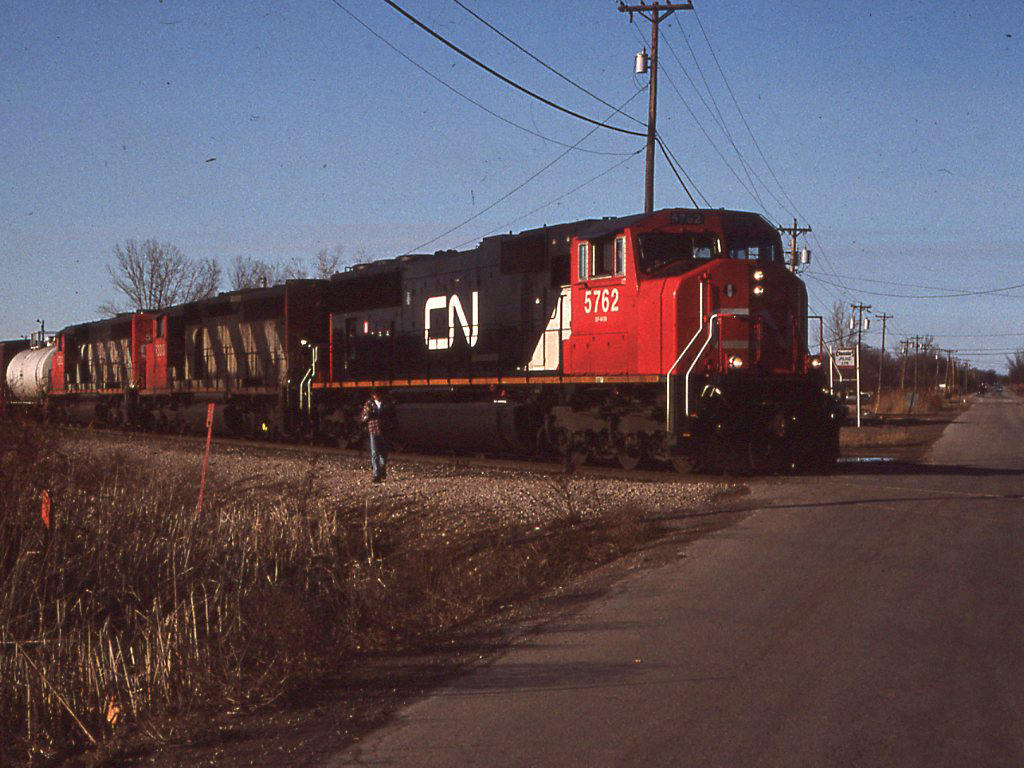 A eastbound freight is seen passing the station at Hinsdale, IL on Aug. 6, 2000.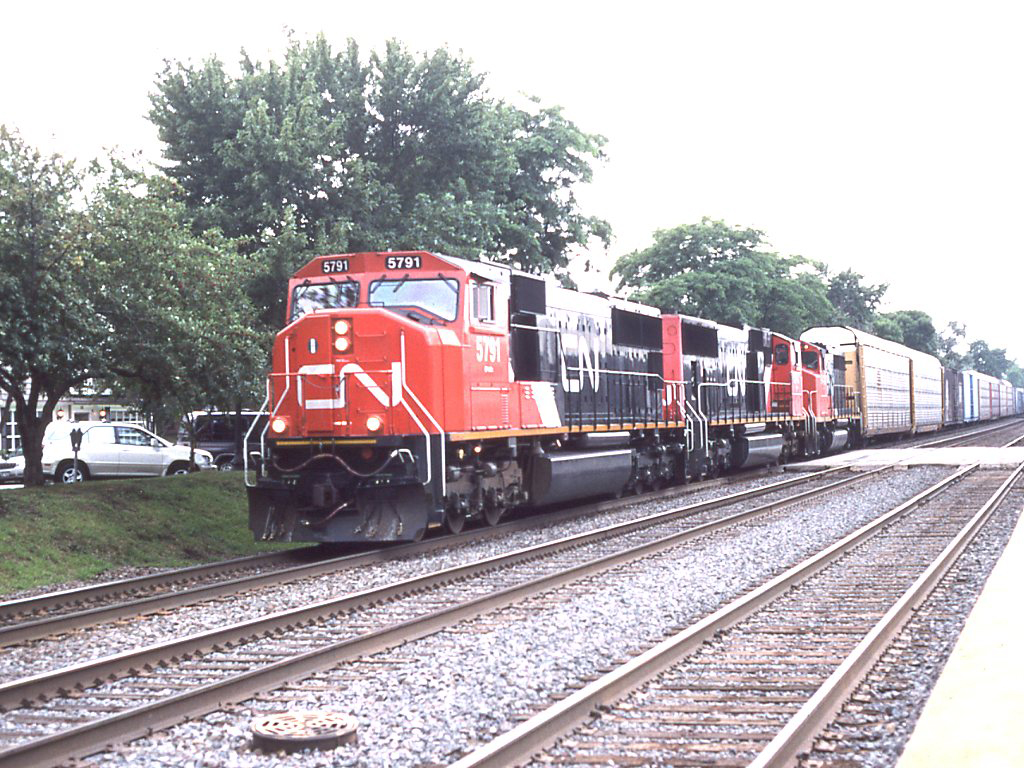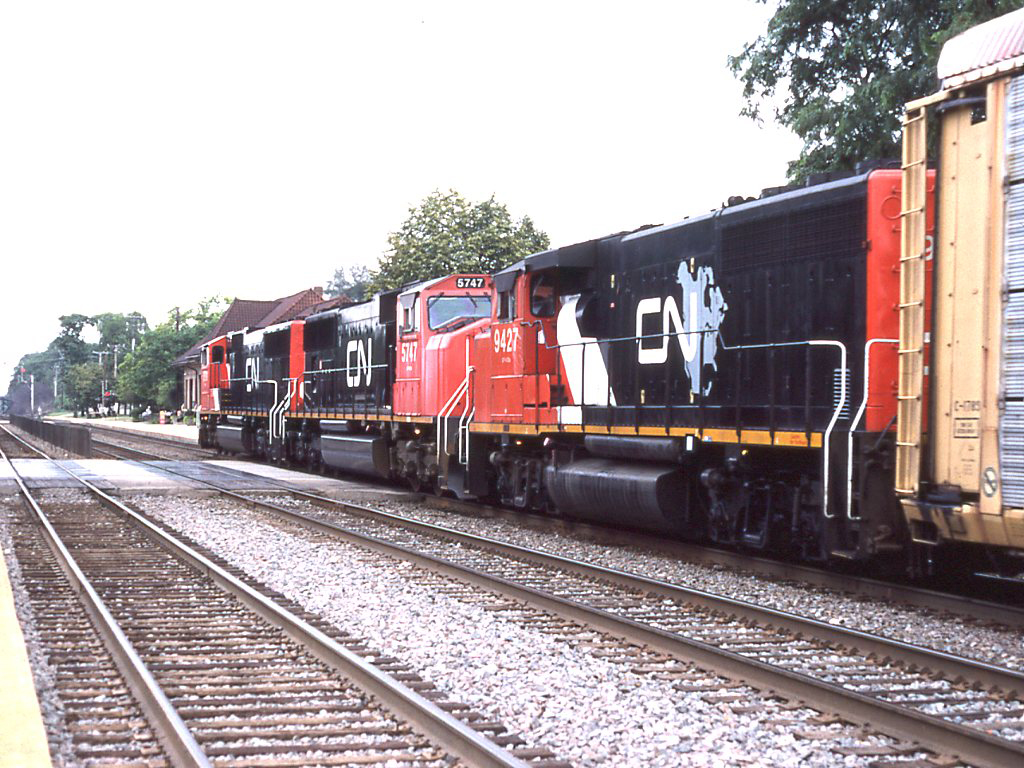 This page was designed and is maintained by Mike Condren
mcondren@cbu.edu.