Mike Condren Photos
Chicago Burlington & Quincy
E7s
This E-7 is preparing to back into St. Louis Union Station. The shot was taken from the 21st Street bridge over the tracks.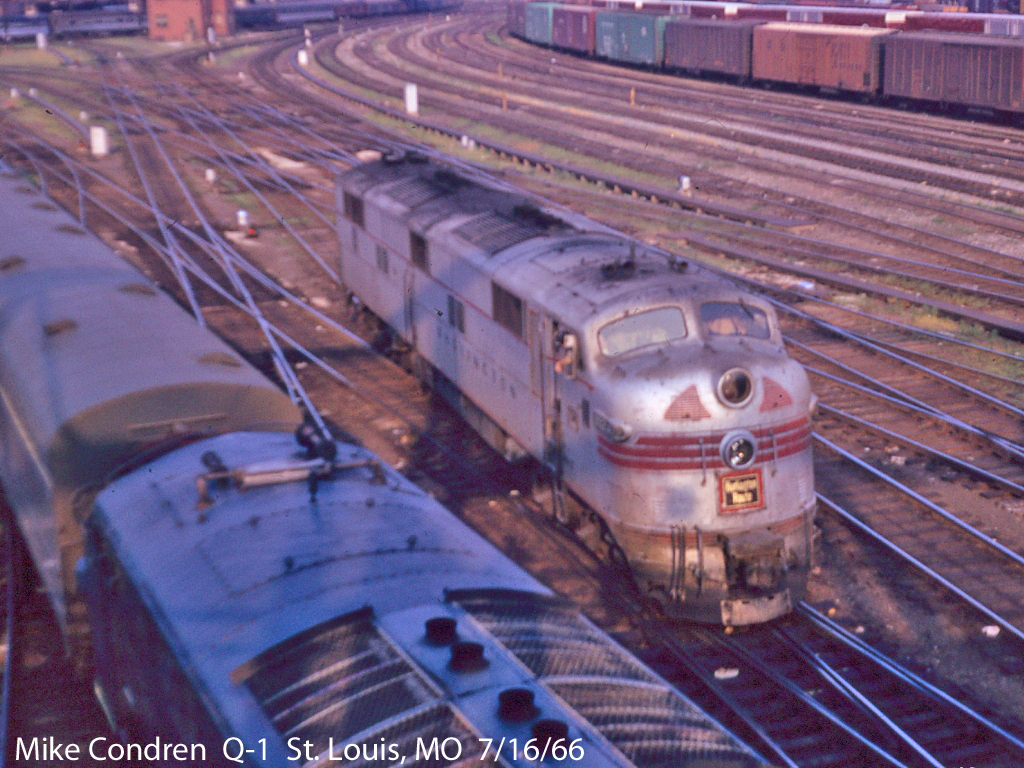 This E7 is parked on a "garden" track of the turntable at the Baden Yard in north St. Louis, MO, Dec. 16, 1967.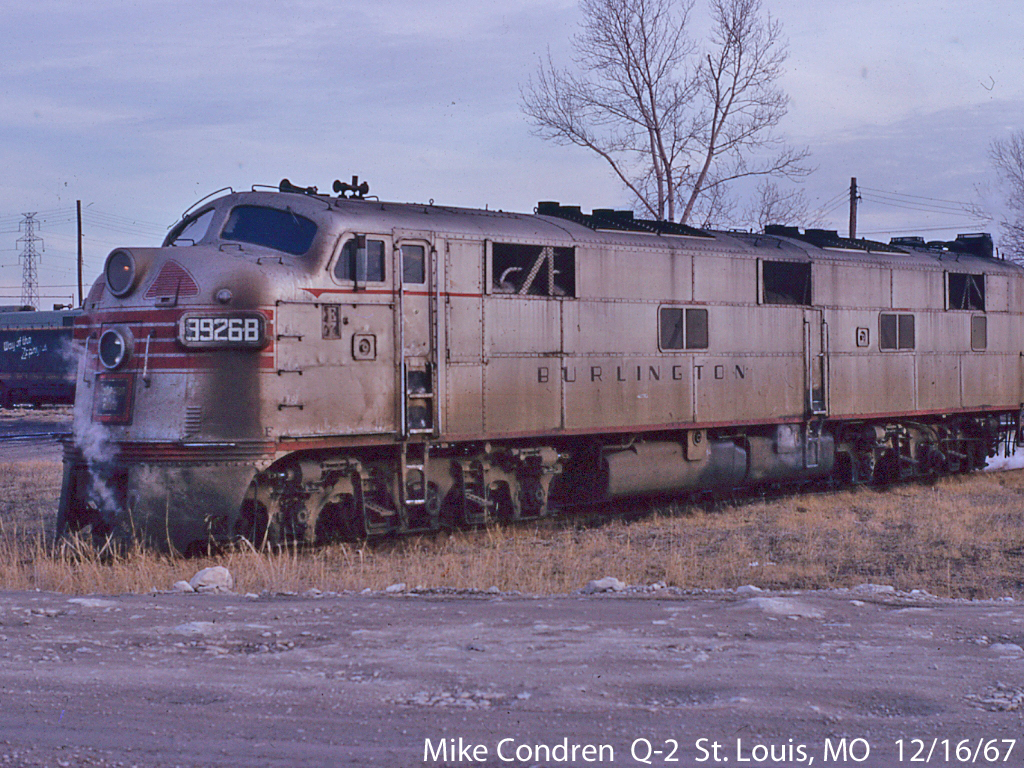 The "Nebraska Zephyr" has just arrived in Galesburg, IL and is waiting for the "Quincy Local" to arrive before leaving for Chicago on July 13, 1968.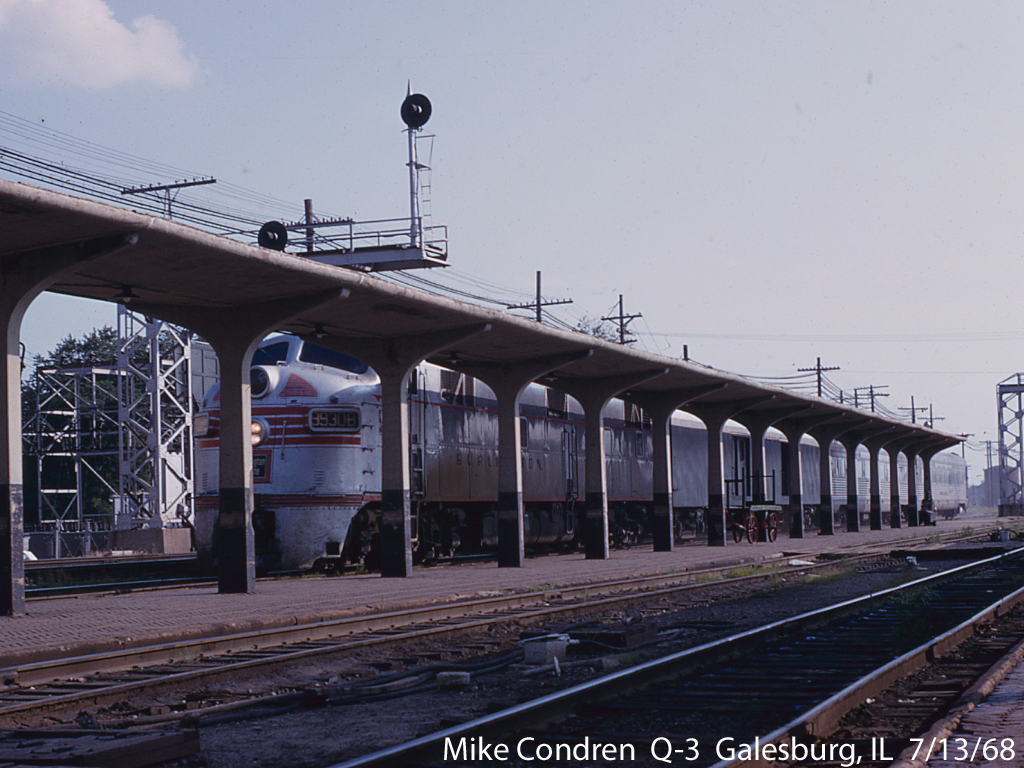 The "Nebraska Zephyr" is seen leaving the station at Galesburg, IL while the "Quincy Local" waits on the track to the right on July 13, 1968.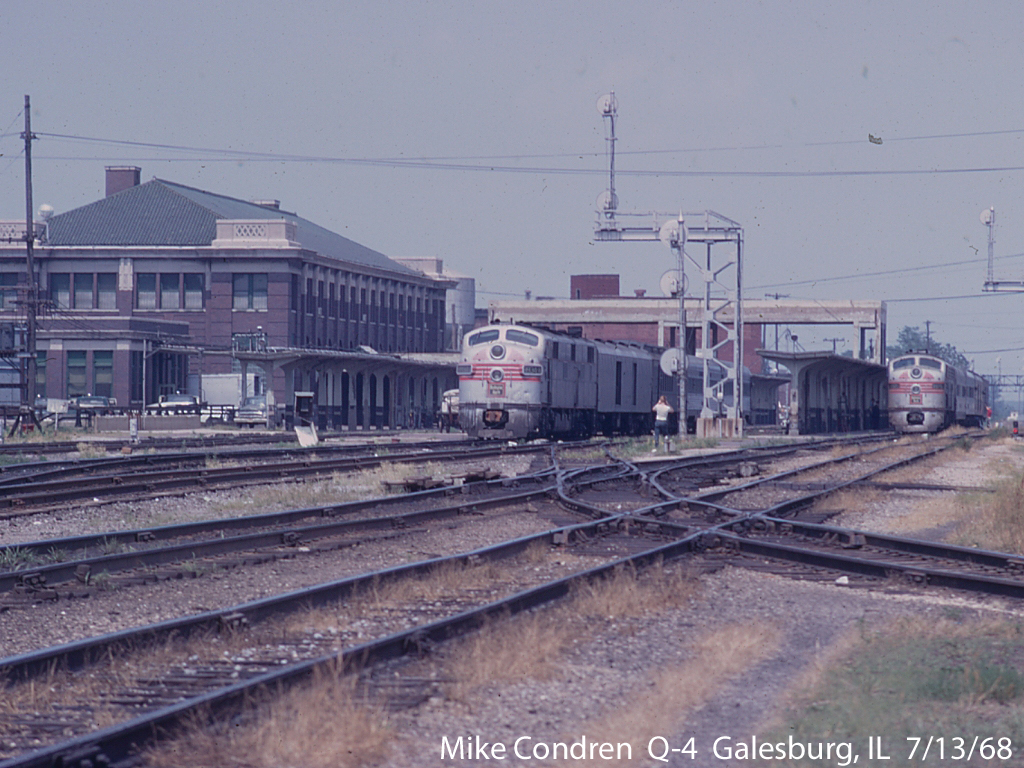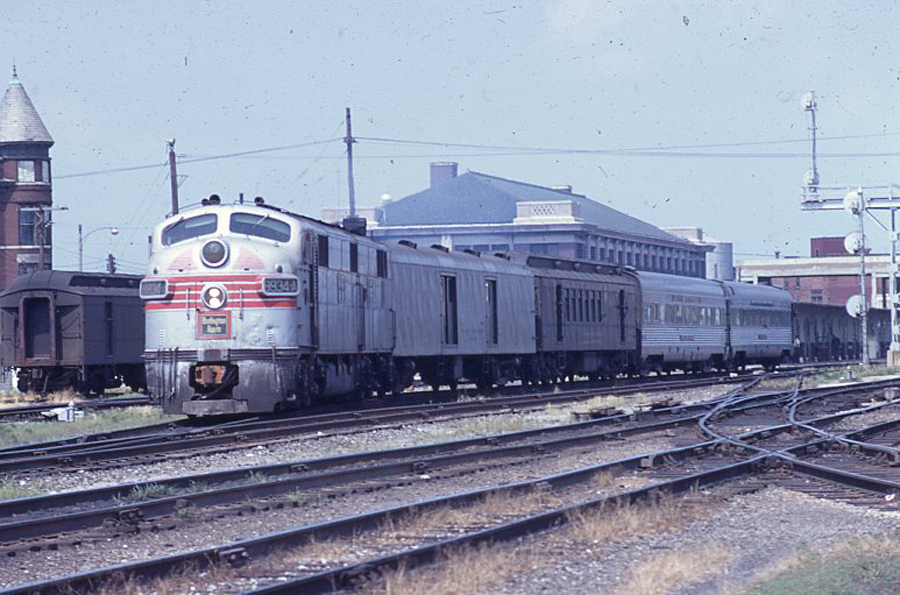 This page was designed and is maintained by Mike Condren.
Earlier issues of Recent Trains are available through the indexes.
If you would like to receive the next issue of Recent Trains,
request that your email address be put on the distribution list
by emailing me at mcondren@cbu.edu.