Mike Condren Photos
Chicago Burlington & Quincy
4960 Fan Trips
In the spring of 1961 Gordon Mott and I rode the Frisco to St. Louis to ride a CB&Q fan trip behind #4960. Our train was late getting into St. Louis. We ended up riding the Q-RI Zephyr Rocket to Hannibal late in the afternoon. The shot below was taken the next day after the train arrived in Hannibal. We rode the excursion back to St. Louis, this time missing the Frisco back toward Fayetteville. We spent the night in the Sigma Alpha Epsilon house at Washington University, rode street cars the next day, visited the National Museum of Transport, and caught our train at Webster Grove that night. What a weekend! Unfortunately my photos of the steam train are not great as evidenced here.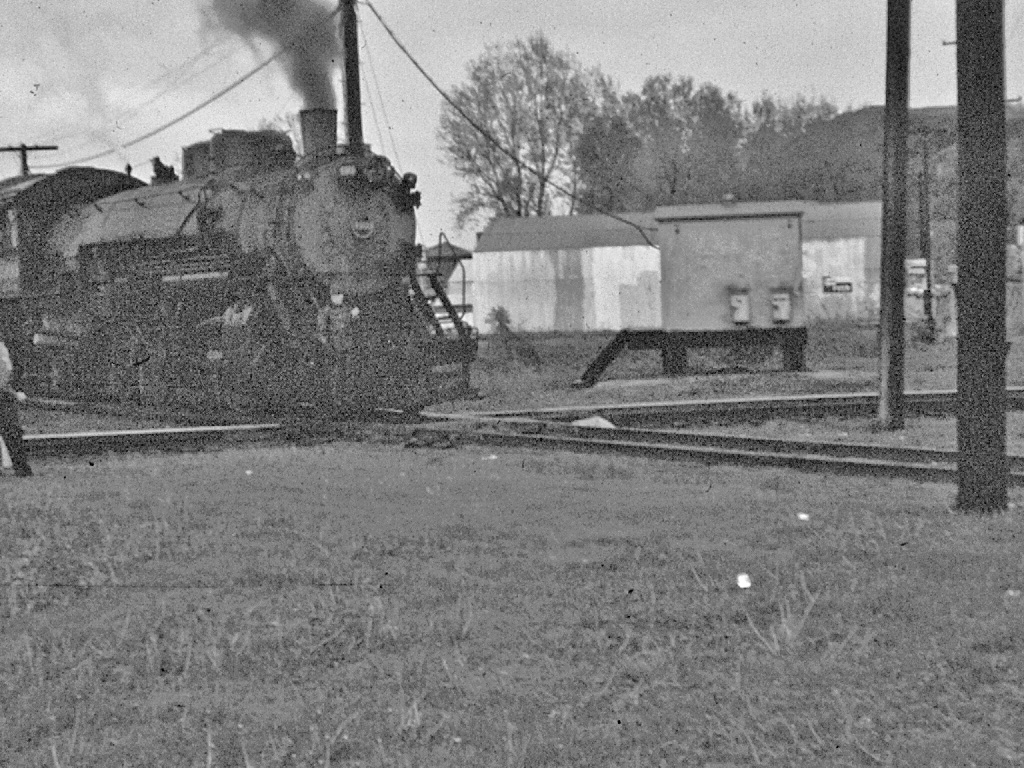 My luck with CB&Q 4960 had not changed. The weather was not good, but I chased the excursion to Hannibal where I tried to shoot some images of the engine in Feb. 1966 while I was a grad student in Rolla, MO.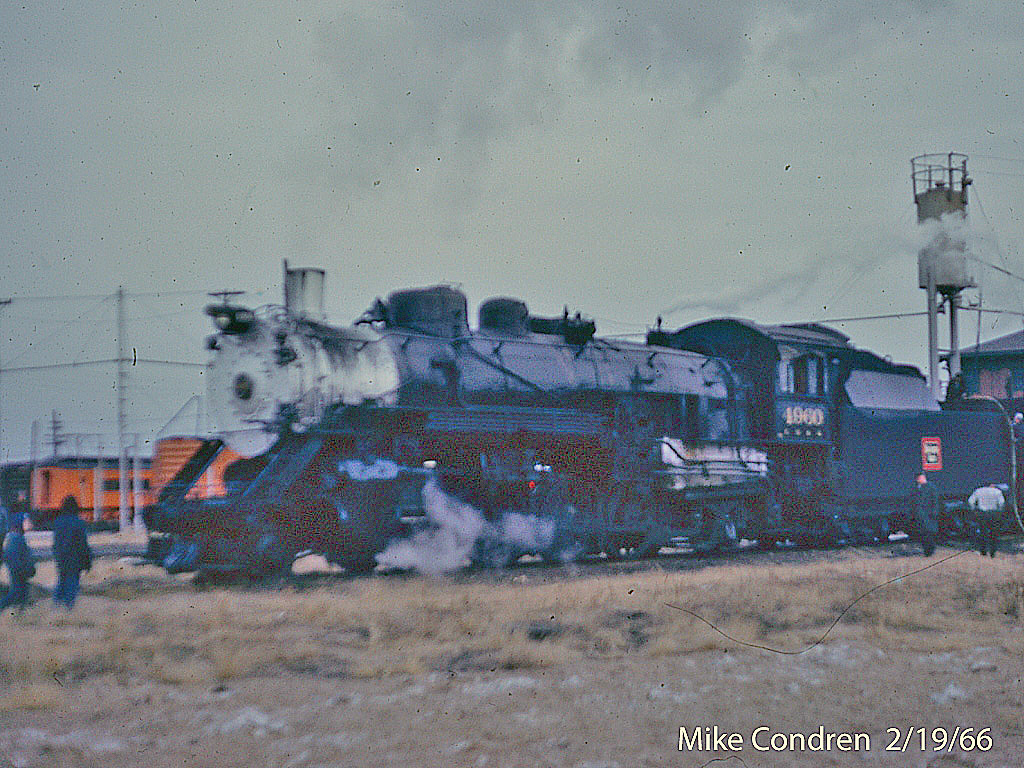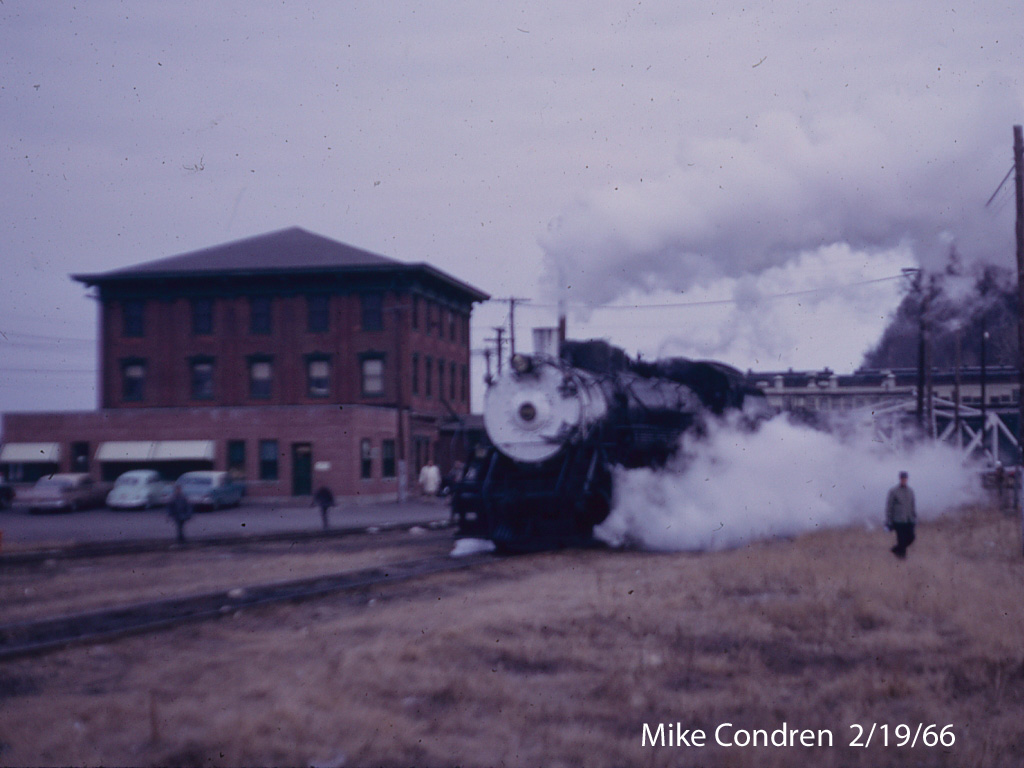 This page was designed and is maintained by Mike Condren.
Earlier issues of Recent Trains are available through the indexes.
If you would like to receive the next issue of Recent Trains,
request that your email address be put on the distribution list
by emailing me at mcondren@cbu.edu.