Southern 630 at Roanoke, VA
June 24, 2012
by John Beirne
On June 24, 2012 Southern 630 arrived in downtown Roanoke after a ferry trip from Winston Salem, NC on the NS Pumpkinvine Line.  Southern 630 is a 2-8-0 Consolidation Type.  Diesels NS 3052 and NS 716 assisted with the 8 passenger cars.  The Track Geometry Car Shop is visible in the left background.  Power car NS 37, supply caboose NS 48 and a jet snow blower sit outside the shop.
The train must pull beyond the Raymond Lowey Styled depot from the Pumpkinvine.   The depot is now the site of the O Winston Link Museum.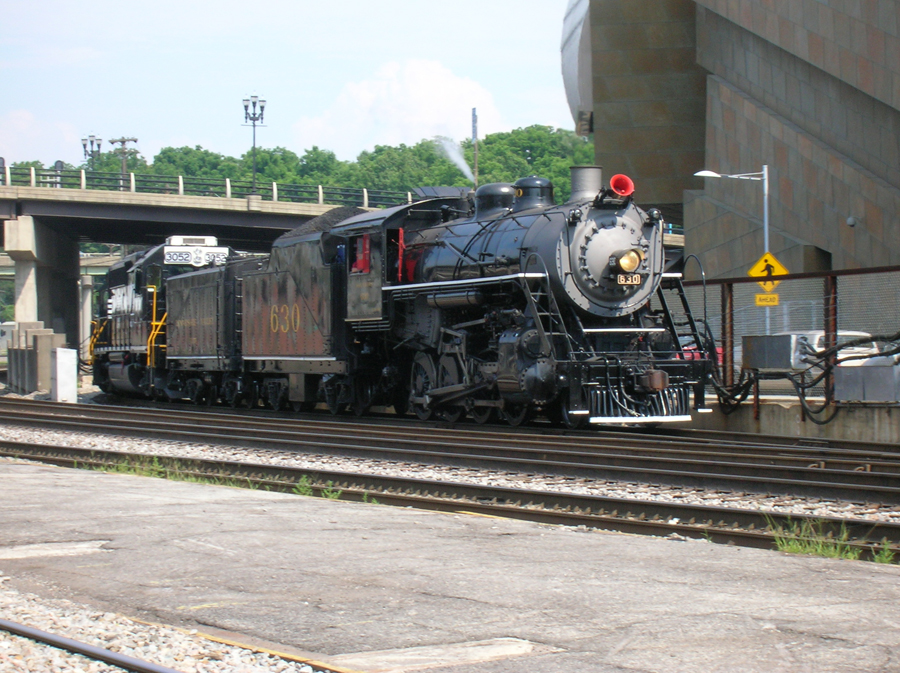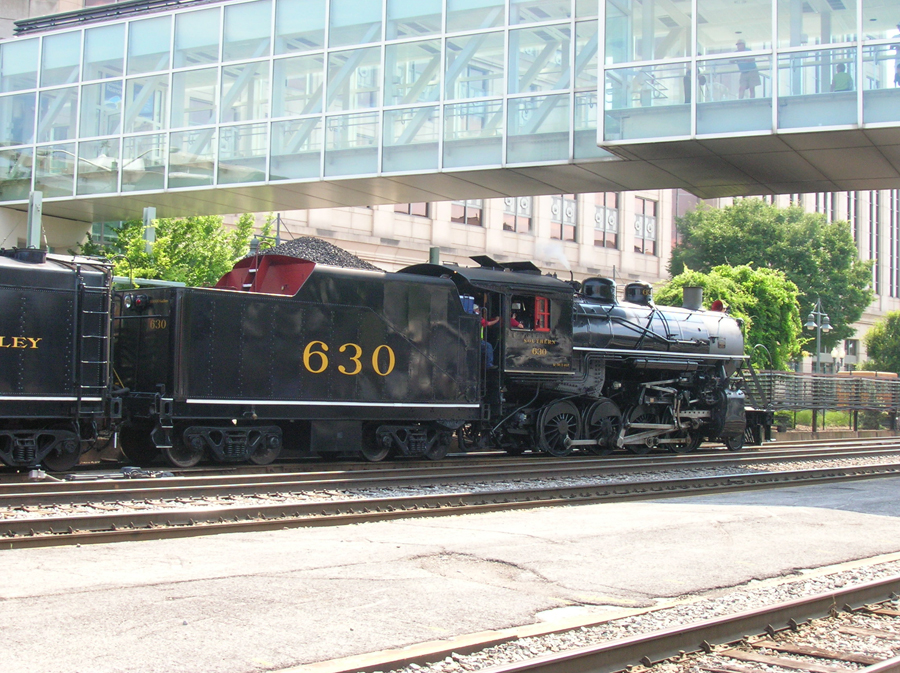 The train stops at North Jefferson and then backs down the Norfolk mainline to detrain passengers.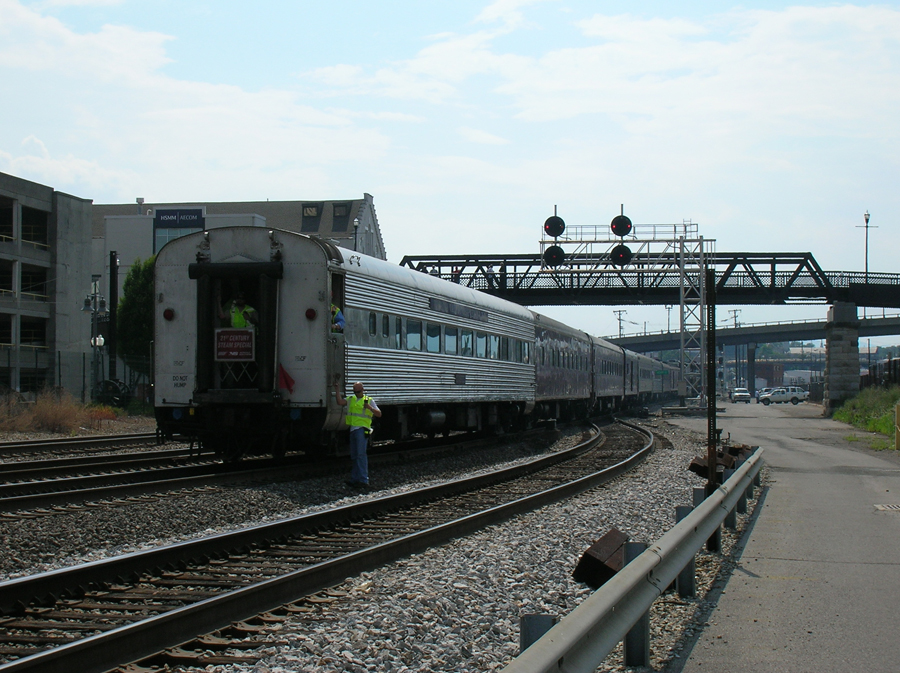 Passengers detrain at the platforms located along the mainline to Norfolk.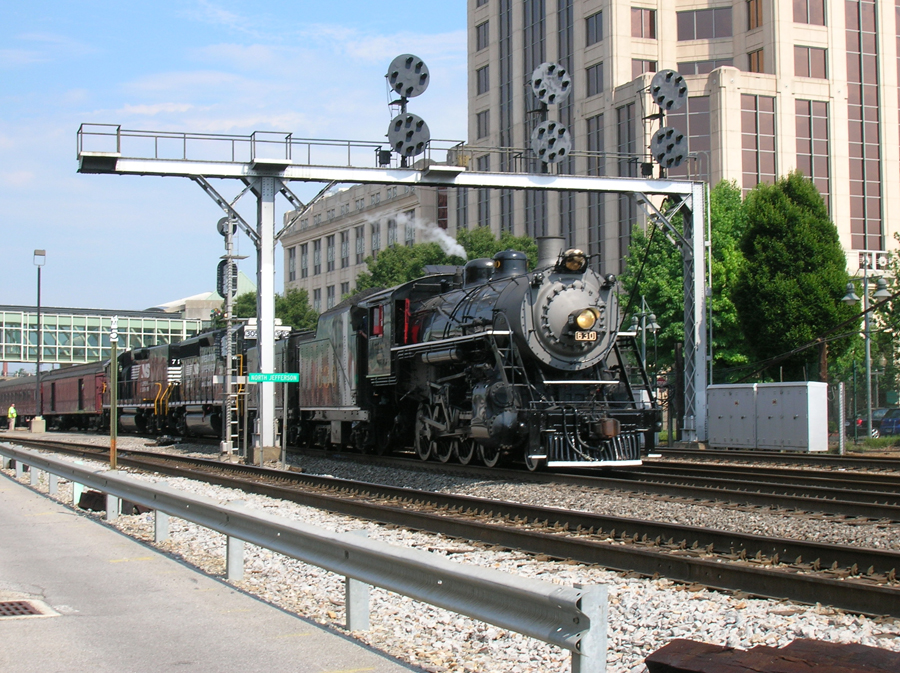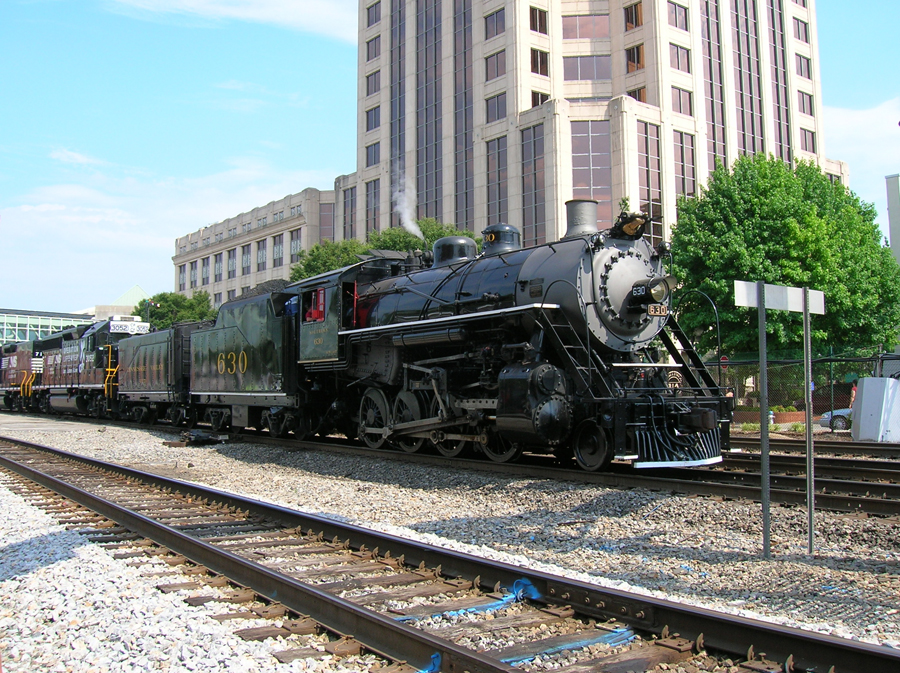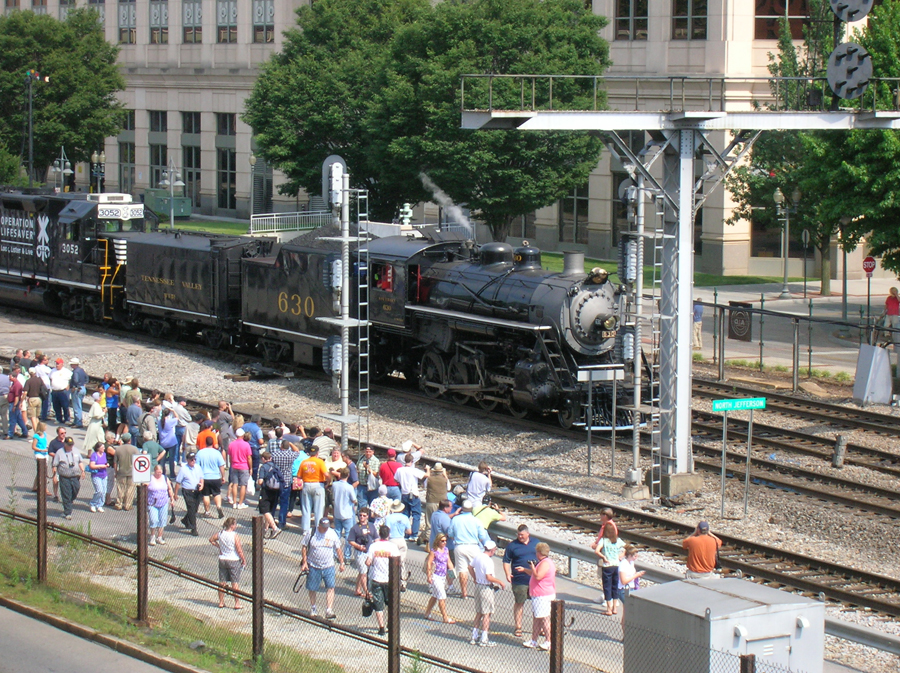 The former N&W General Office is on the left side of photo 8. These buildings are currently apartments and University classrooms.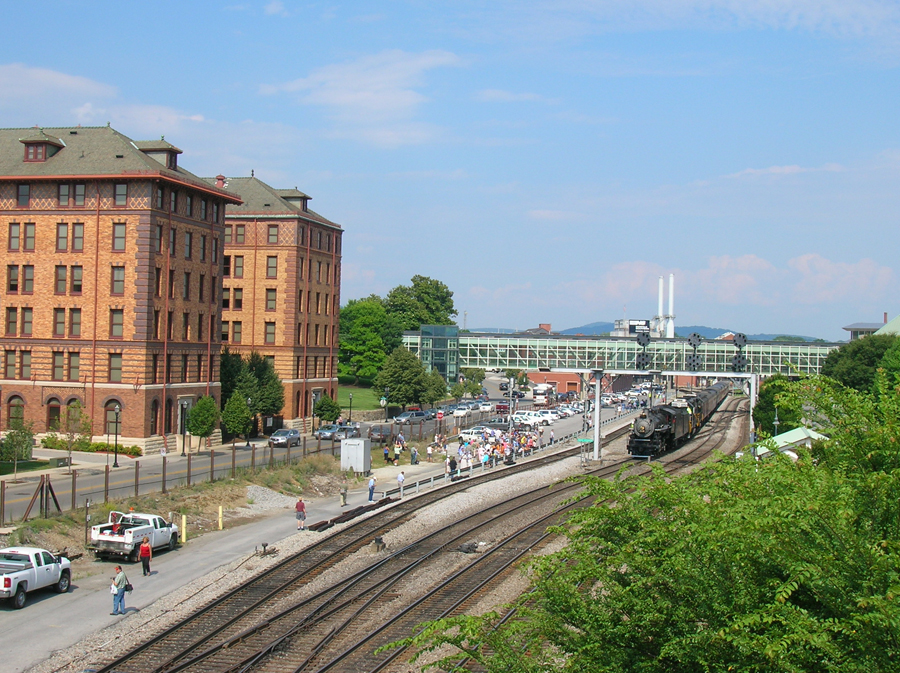 The empty train heads west to Schaffer's Crossing Engine Terminal to prepare for employee appreciation Specials on June 30.  N&W East End shops are in the background of photo number 9.  N&W 611 and N&W 1218 and other steam locomotives were built in the East End Shops.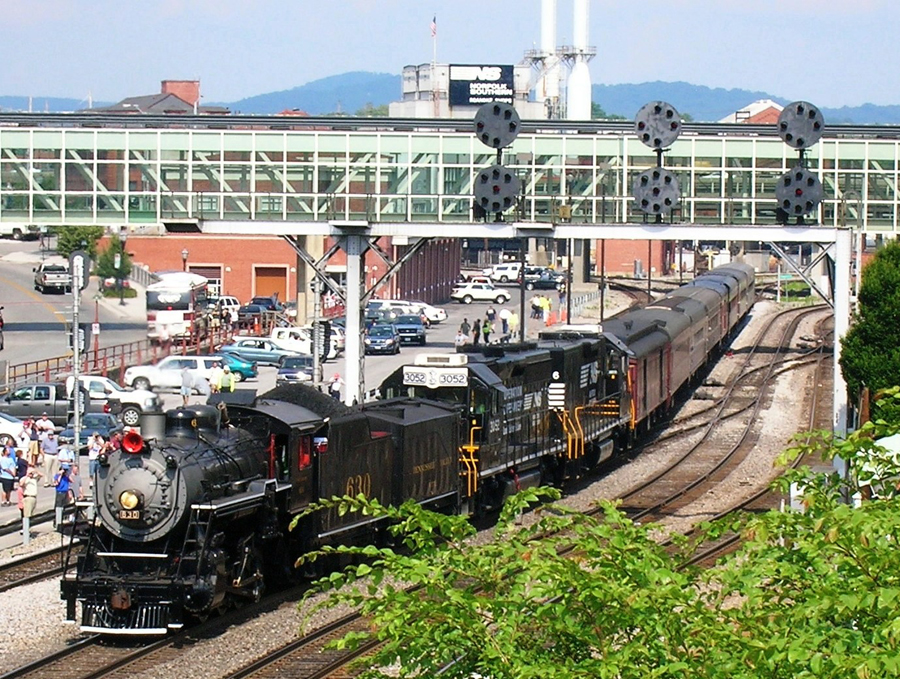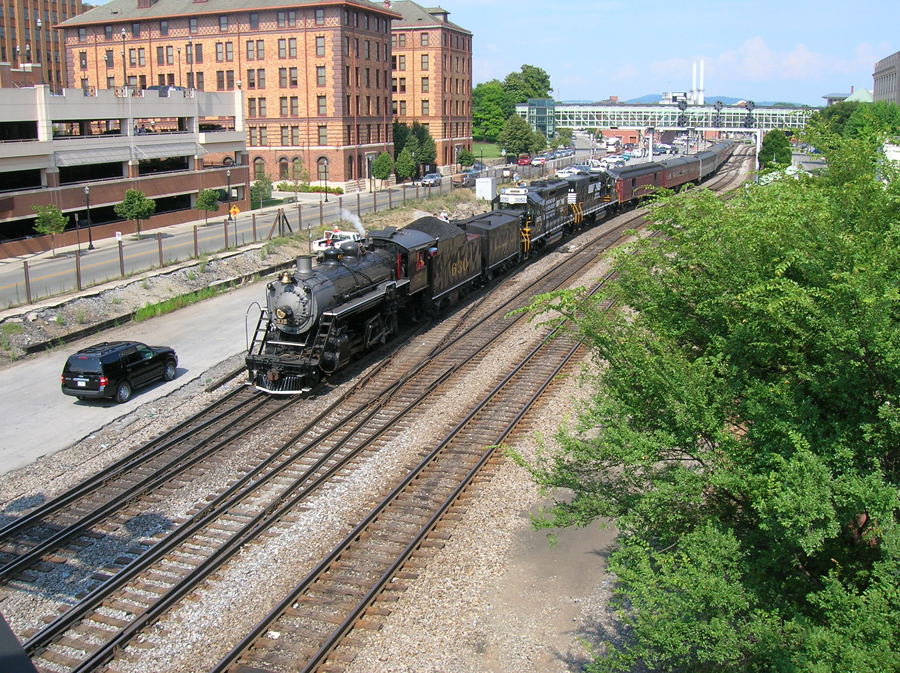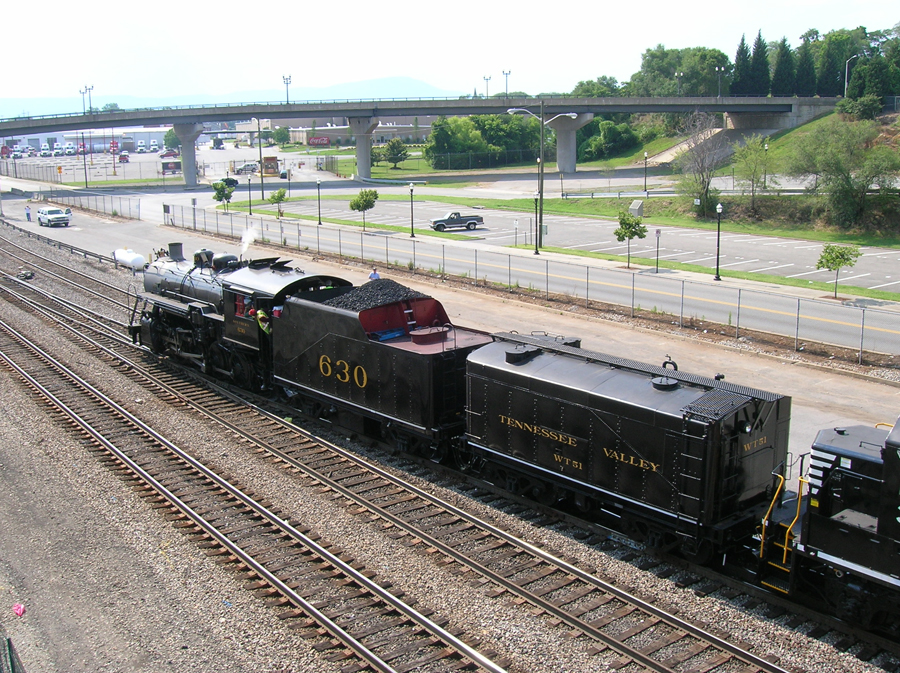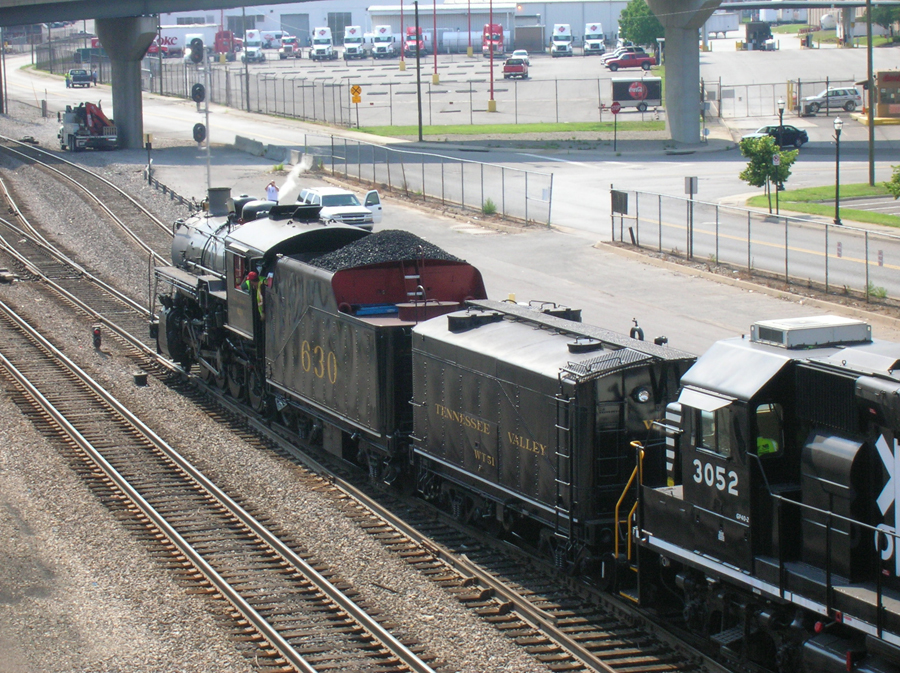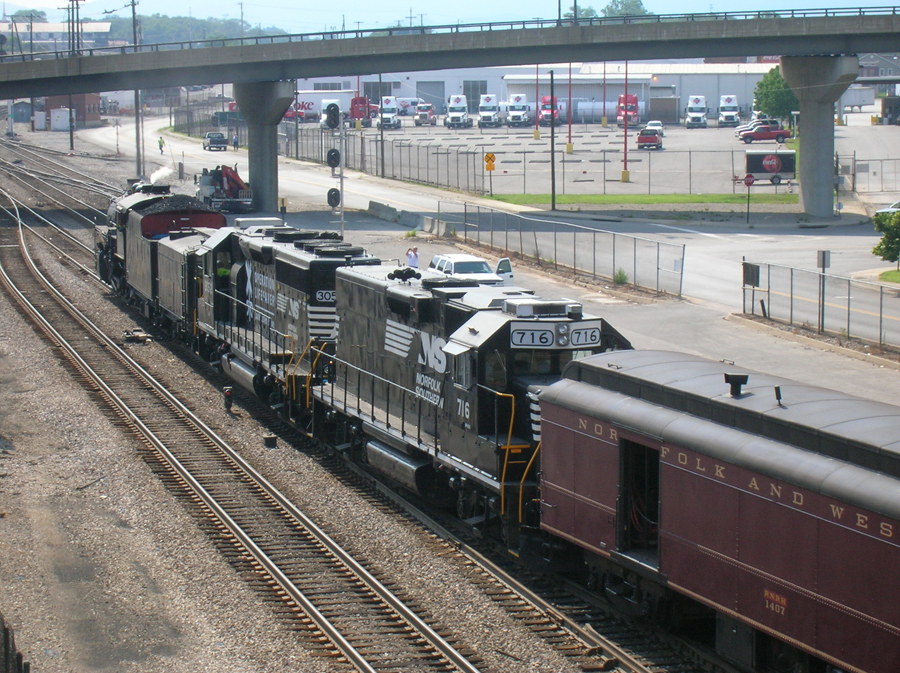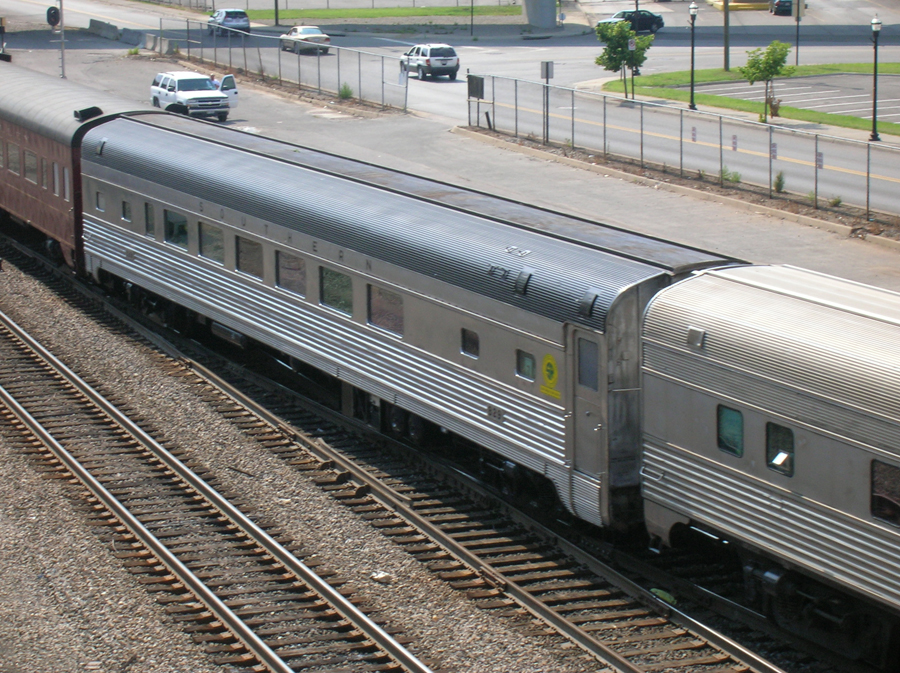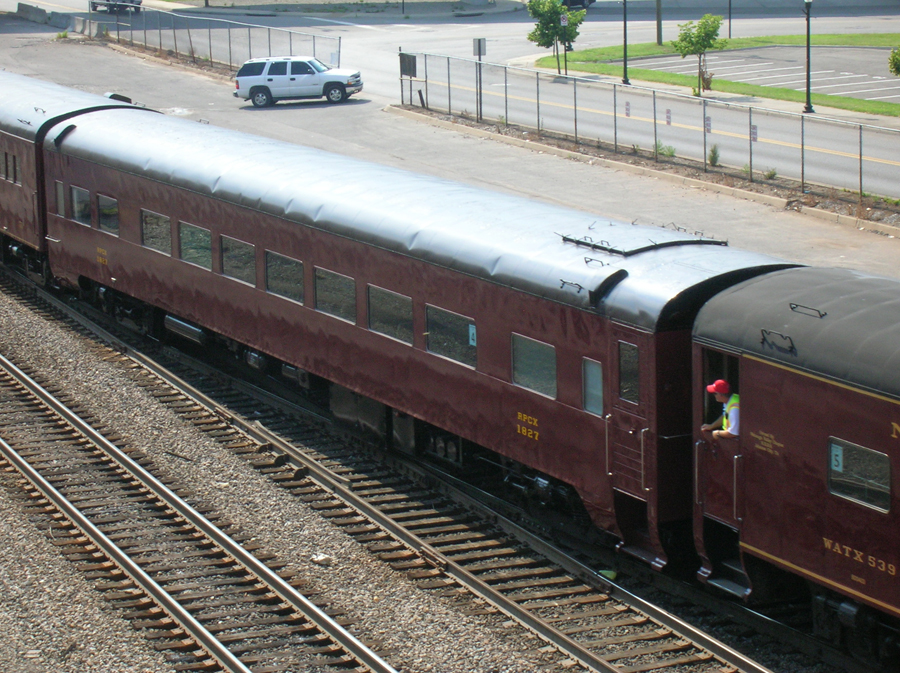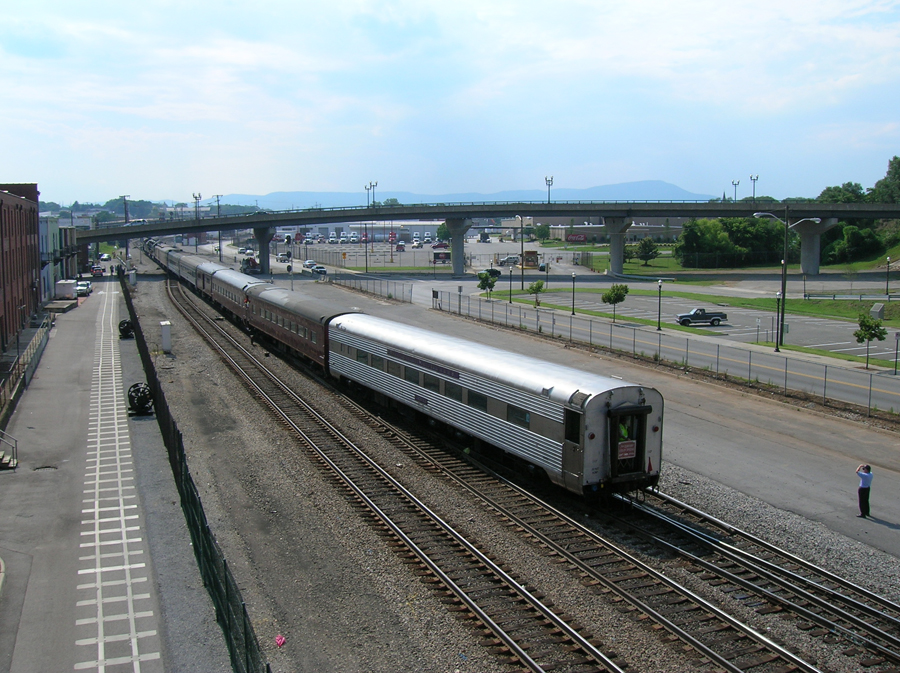 This page was designed and is maintained by Mike Condren. If you have materials
that you would like to contribute, contact me at mcondren@cbu.edu