Southern 630 at Roanoke, VA
March, 2013
by John Beirne
Saturday afternoon, March 16,  I parked out near the Ruling Grade at Blue Ridge, VA to see and hear steam battle the mountain.  This was the scene for photos of N&W's last stand of steam in the 1960's.  The whistle sounded great echoing off the hills as the train approached.  Unfortunately, the diesels made more noise than the steam.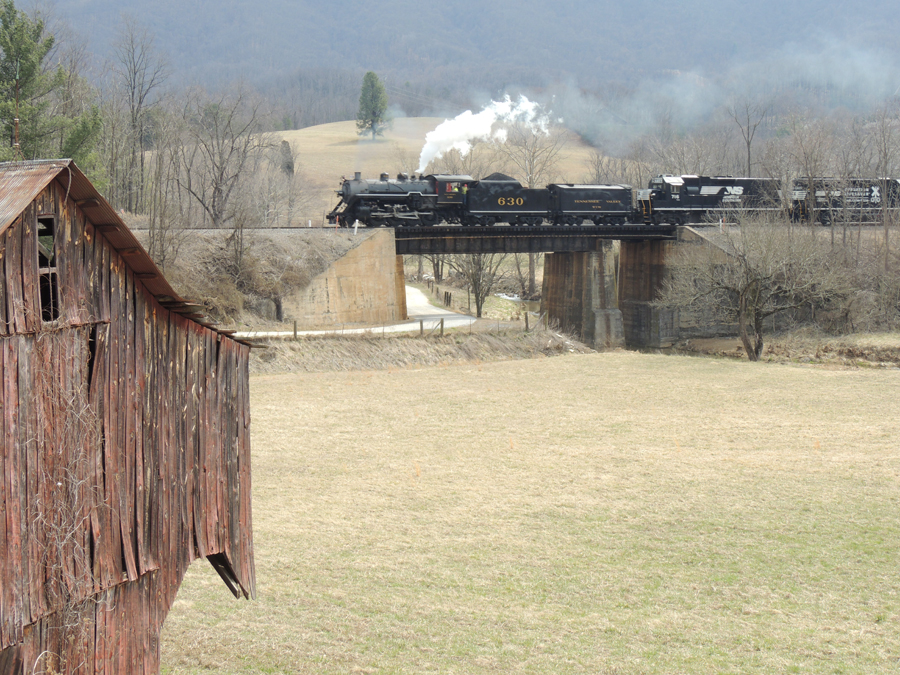 The Shenandoah Office Building had been the store house for Dining and Sleeping car supplies.  In 1970 it was converted into office space.  My office was in that building for about 5 years, but they never serviced a steam engine out side during my stay.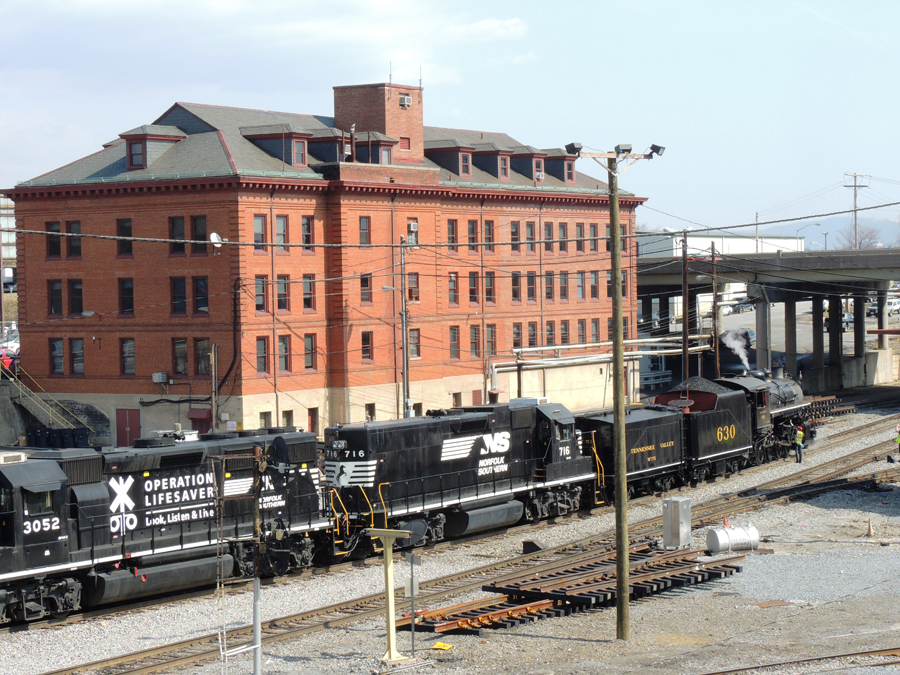 Southern 630 is being serviced adjacent to the NS East End Shops, the former steam building facility. Diesel locomotives in the background are outbound from the shop, staged in order to be returned to service. The track corridor thru downtown is being rebuilt and realigned in order to increase train speeds in Roanoke. Additionally, the work will make room for Amtrak service from Roanoke to Washington/NYC in 2014. Track material and construction cones can be seen in the photos.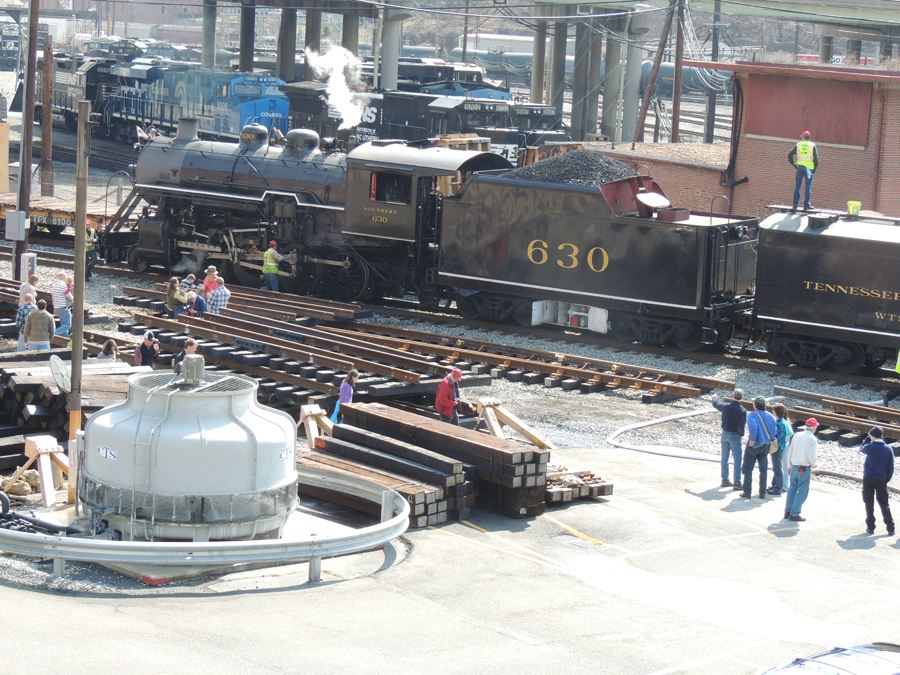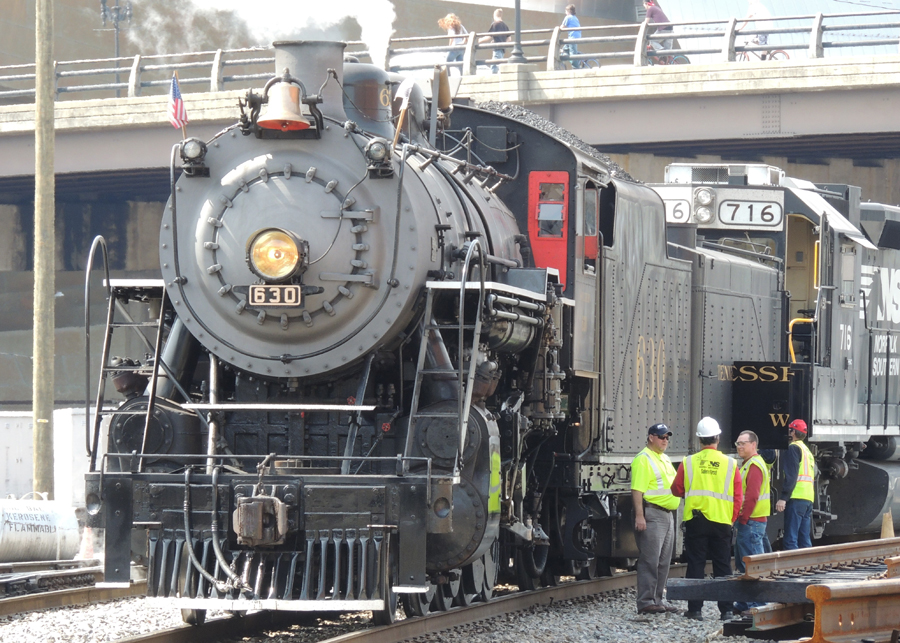 This page was designed and is maintained by Mike Condren. If you have materials
that you would like to contribute, contact me at mcondren@cbu.edu