Burlington Northern Santa Fe
SD70MACs

Photos by Mike Condren
At Portage, WI, we explored the railroad yard and discovered some BNSF power, probably from the unit coal train on March 17, 2007.

As I was leaving Ashdown, I met a southbound BNSF loaded unit coal train. I was in a hurry and I did not figure I could turn around and catch it, so I headed north. Just north of the hot box detector at Rich Mountain, AR, I ran into another southbound loaded unit coal train. This time I knew I could get ahead of the slowly moving train on the grade, so I turned around and headed back toward Rich Mountain to a spot I had shot a loaded unit coal train about 11 months earlier. The site was more overgrown this time so the angle is slightly different. Note that the lead engine is BNSF. The next 2 units are UP. The DPUs are BNSF and KCS units.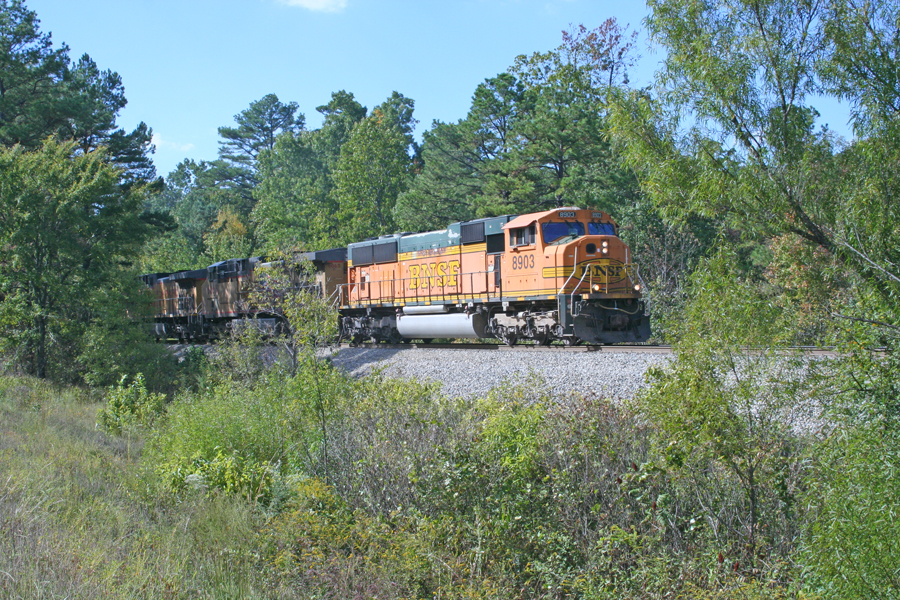 Next was this loaded unit coal train west of Billings, MT on August 25, 2011.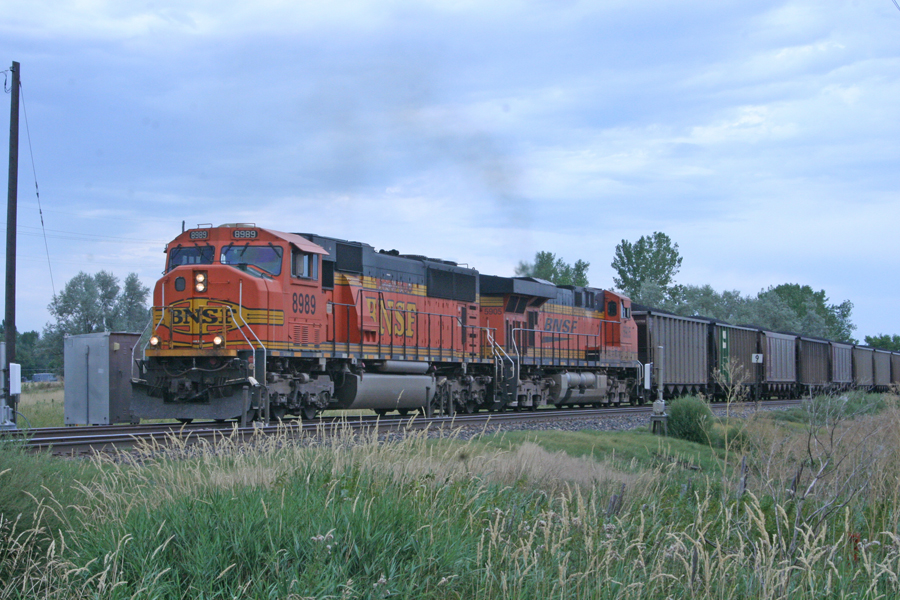 These are the lead units on that unit coal train, parked at the KCS refueling facility in Heavener, OK on July 27, 2012.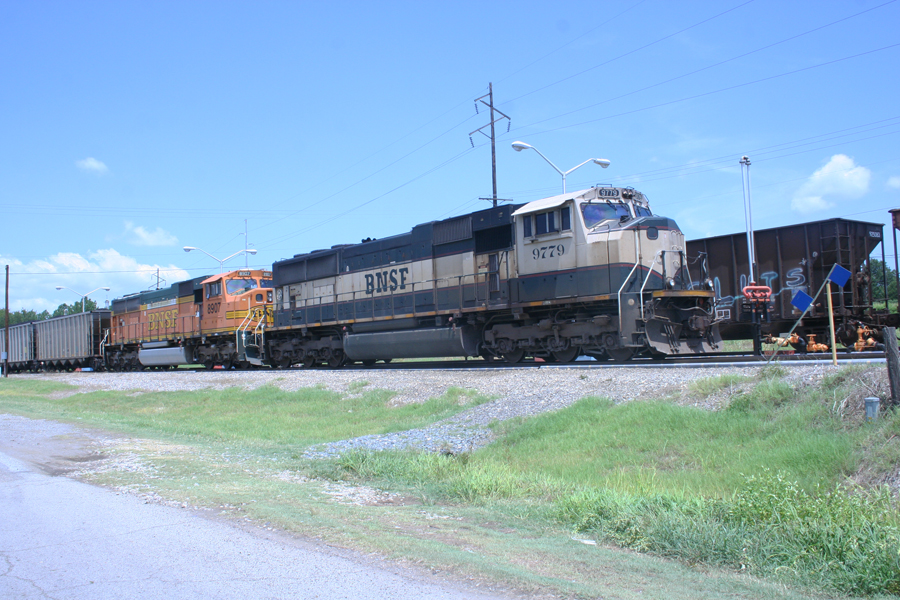 This unit is the rear DPU for a loaded unit coal train sitting at the fueling facility in Heavener, OK. The mid-train DPUs were hidden by tall grass and trees.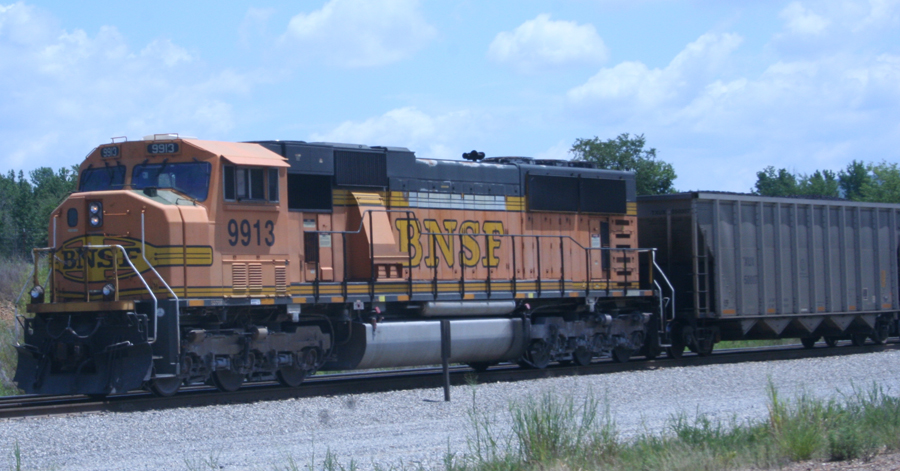 My next train was a loaded unit coal train, one that I shot near the same spot the day before heading to the mines empty.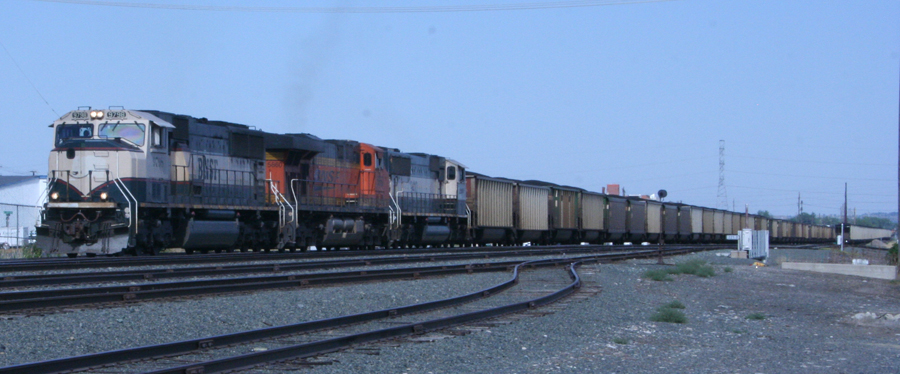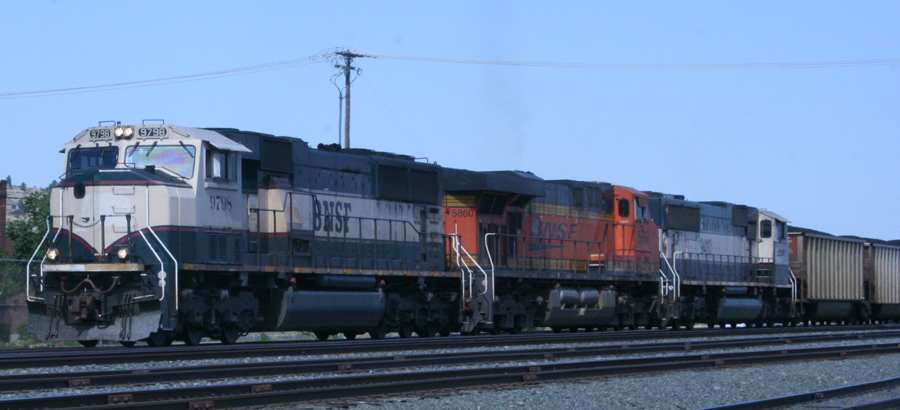 I then headed to the 17th Street crossing area in West Tulsa and found this train entering the yard as I arrived on July 29, 2011.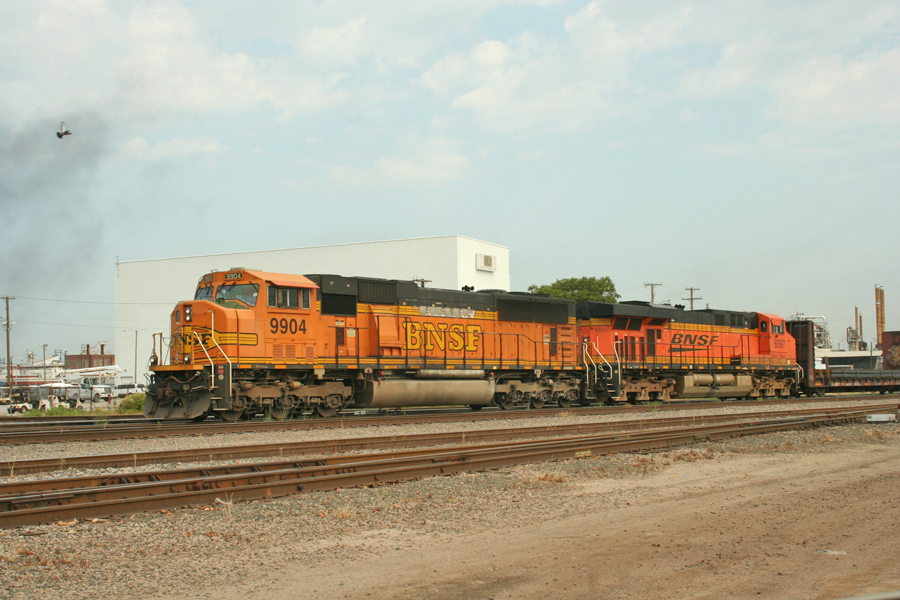 Then I shot this eastbound empty unit coal train in Billings, MT on Aug. 25, 2011.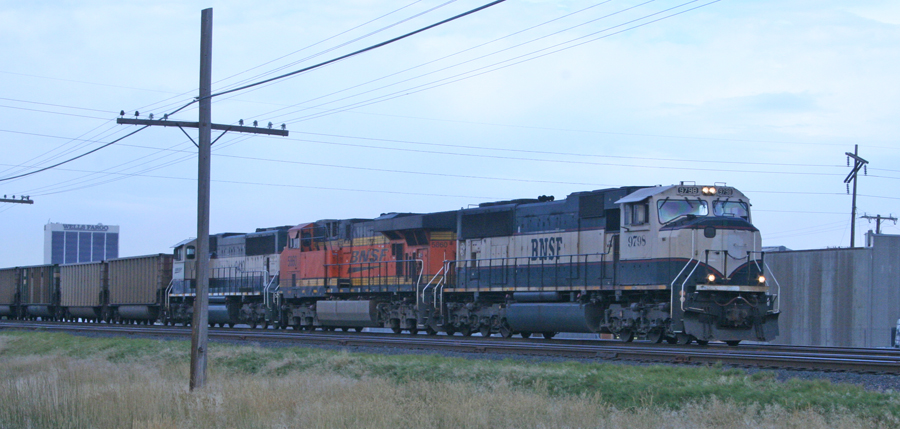 This page was designed and is maintained by Mike Condren.
Earlier issues of Recent Trains are available through the indexes.
If you would like to receive the next issue of Recent Trains,
request that your email address be put on the distribution list
by emailing me at mcondren@cbu.edu.