Burlington Northern Santa Fe
SD70ACes

Photos by Mike Condren
On my way to Springdale and the monthly meeting of the Boston Mountain Chapter of NRHS, I stopped at the site of the former KCS depot in Siloam Springs, AR to finish my supper and hopefully photograph a passing train. After about 5 minutes I heard the horn of a southbound train, this loaded unit coal train.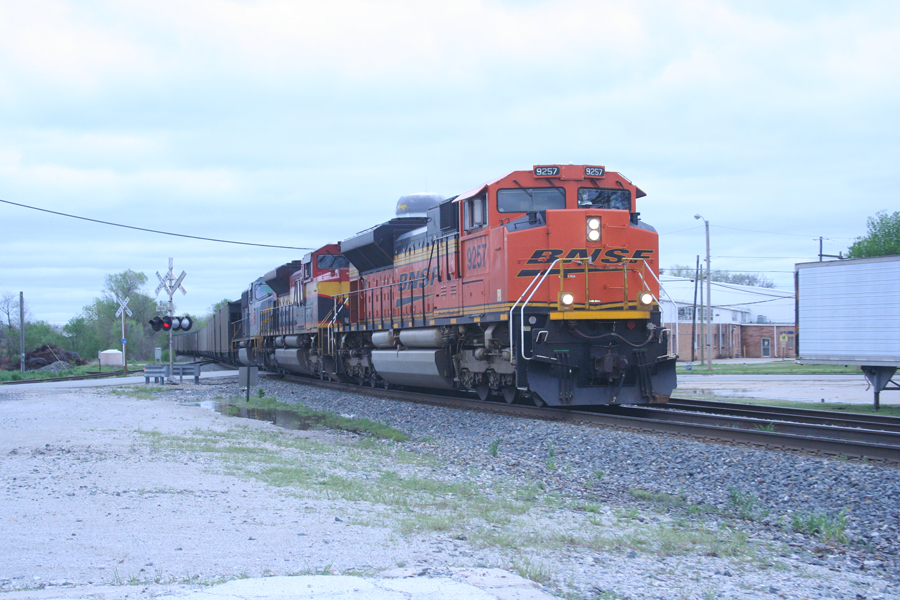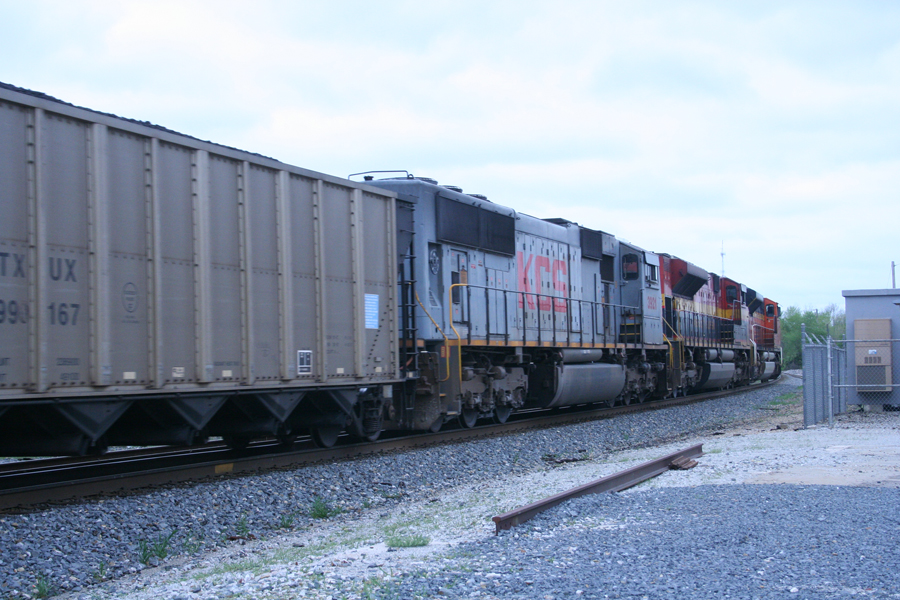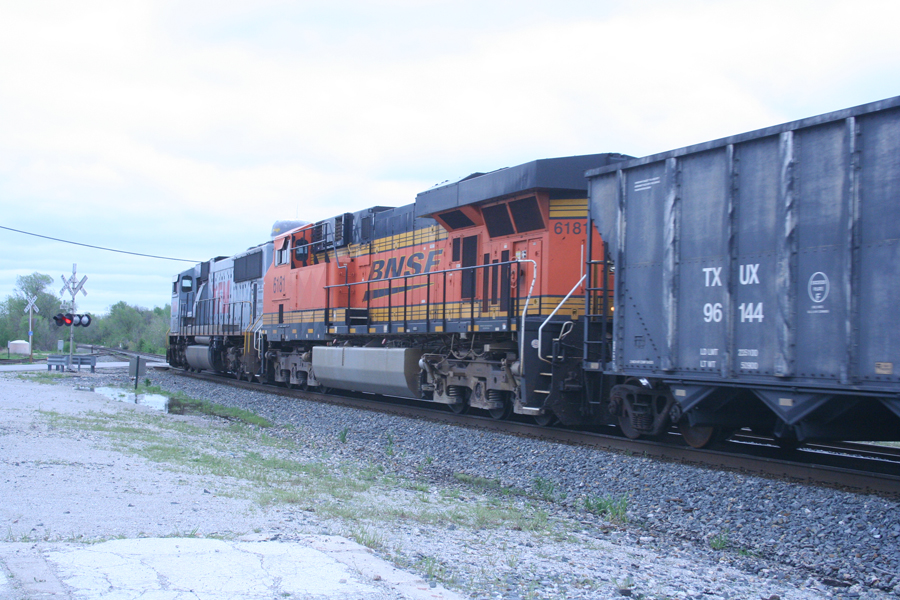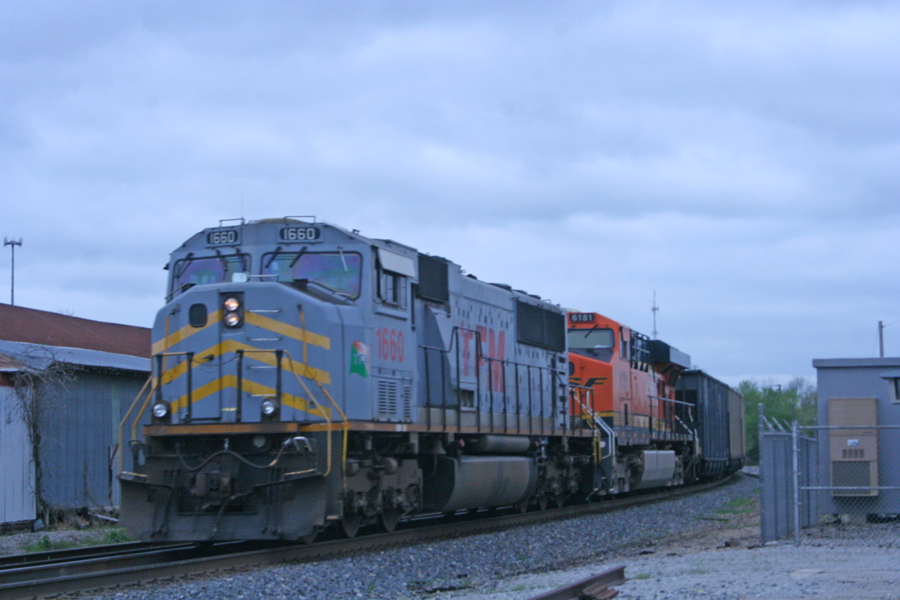 Then comes the BNSF unit as the single DPU pushing on the rear for all it is worth on Oct. 17, 2011.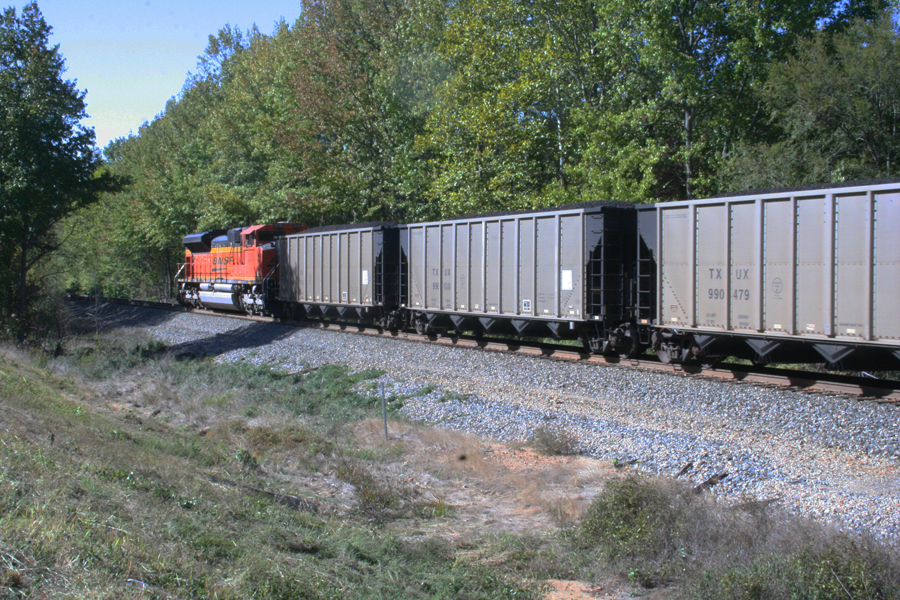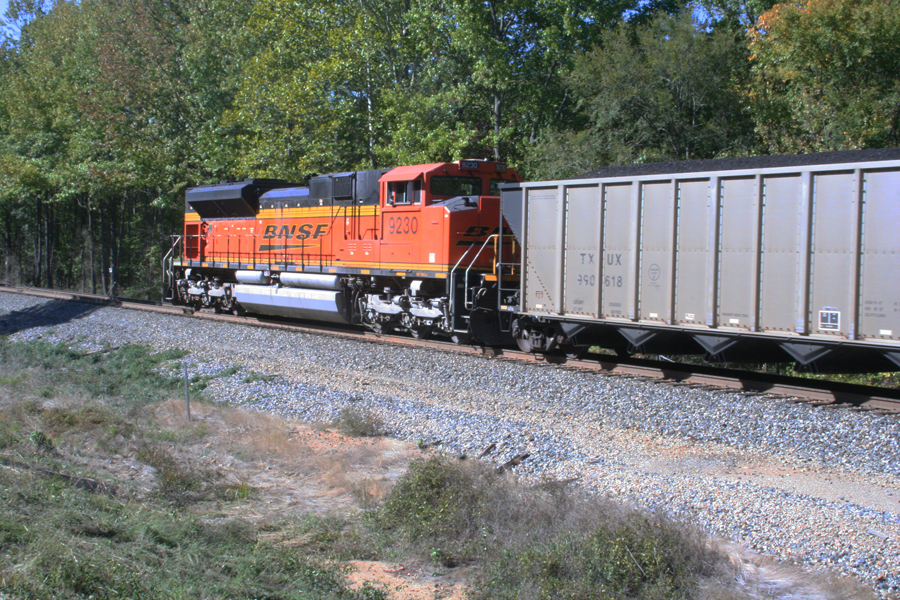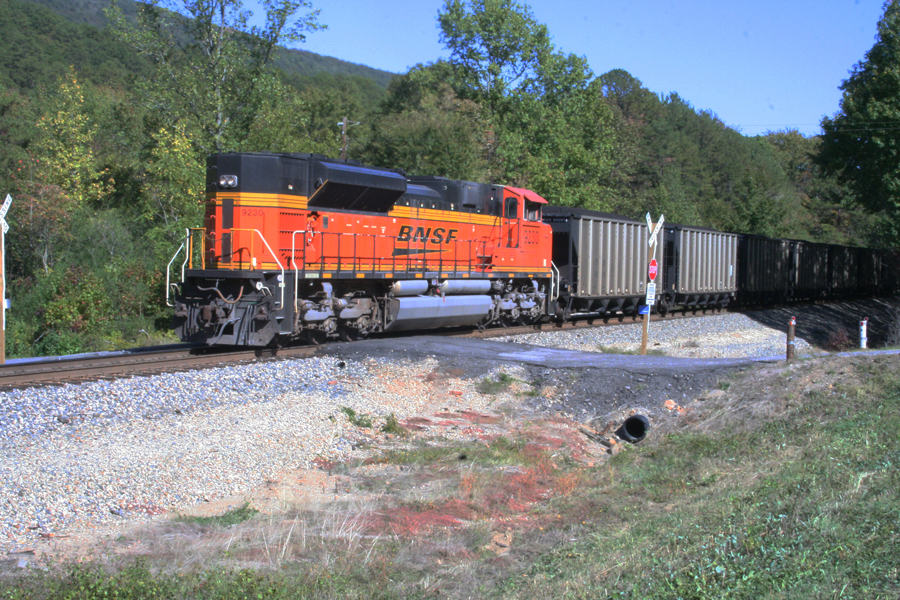 The northbound takes siding for a southbound unit coal train with BNSF power and no DPUs in this flat country in Texarkana on Oct. 7, 2011.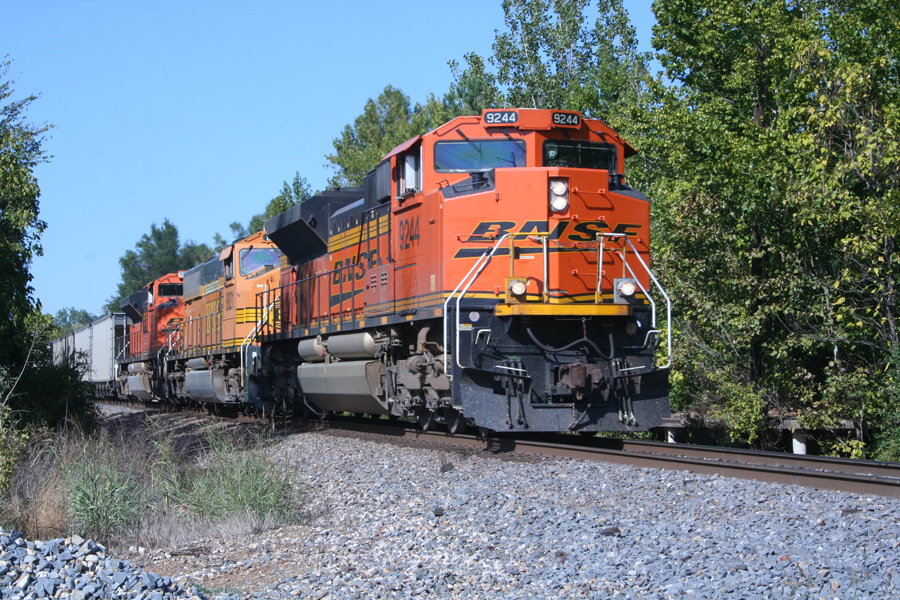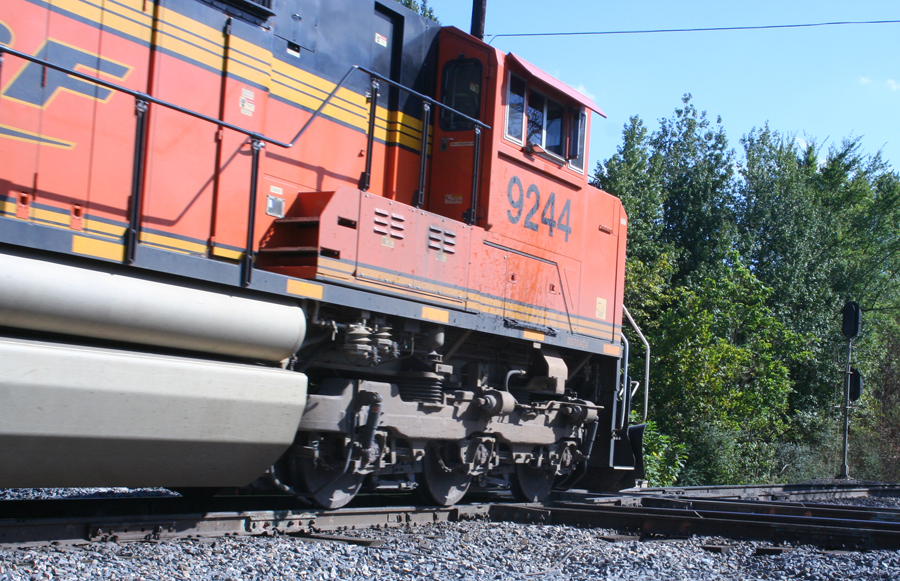 This page was designed and is maintained by Mike Condren.
Earlier issues of Recent Trains are available through the indexes.
If you would like to receive the next issue of Recent Trains,
request that your email address be put on the distribution list
by emailing me at mcondren@cbu.edu.