| | | |
| --- | --- | --- |
| | Burlington Northern Santa Fe ES44C4s | |
| | Photos by Mike Condren | |
When I crossed the BNSF tracks at McLemore in Memphis, I spotted this train south bound. I turned around and returned to the crossing and got these shots on May 25, 2012.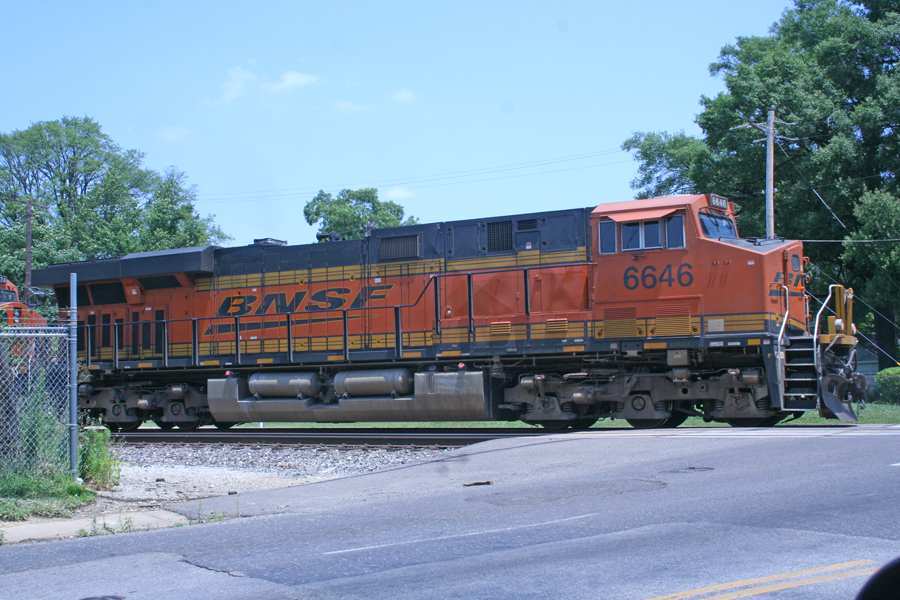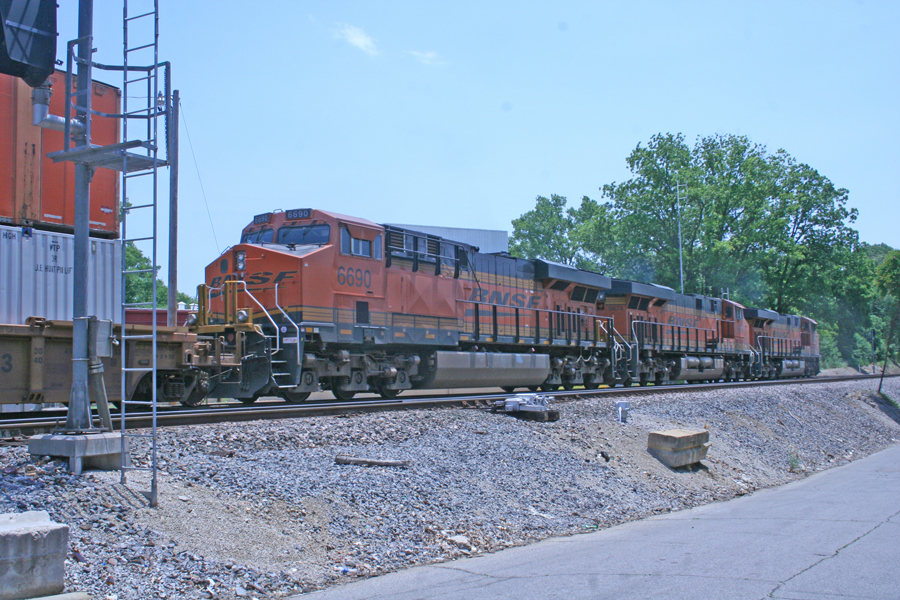 These A-1-A GE ES44C4s are seen in Cheerokee Yard in West Tulsa on July 16, 2011.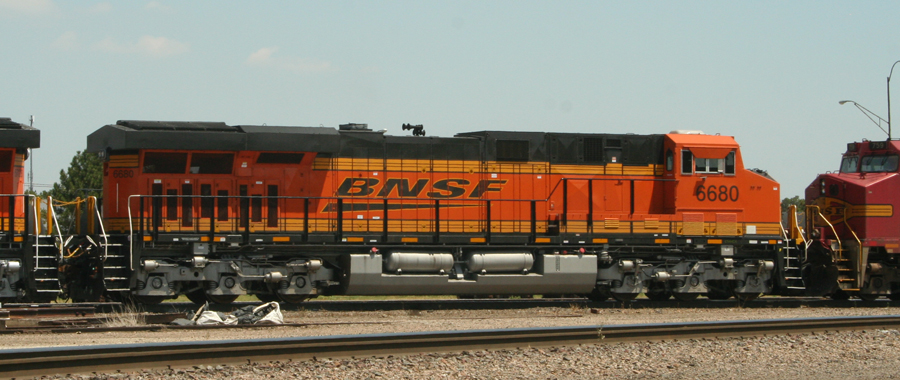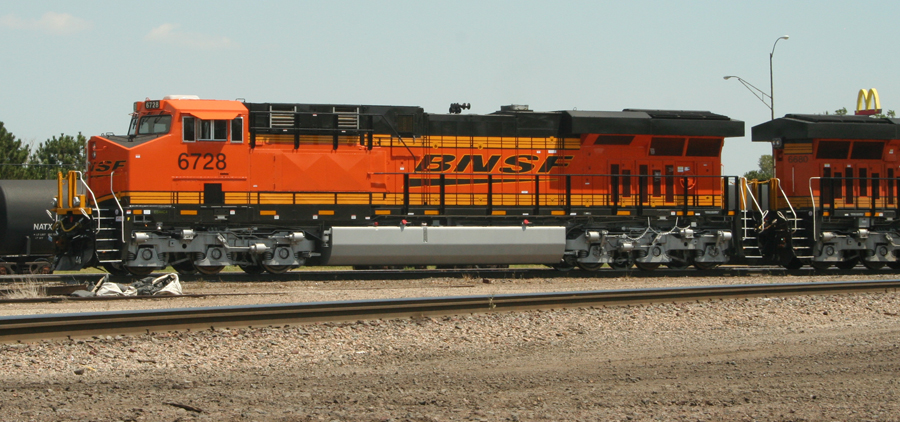 I got a report around noon on Memphis Rail Fans that BNSF Officer's Special O-ENIAMO 2-11 (Enid, OK to Amory, MS) was headed down the Thayer sub. I headed to Kentucky Street and waited. The train appeared around 2:30pm on Dec. 12, 2011.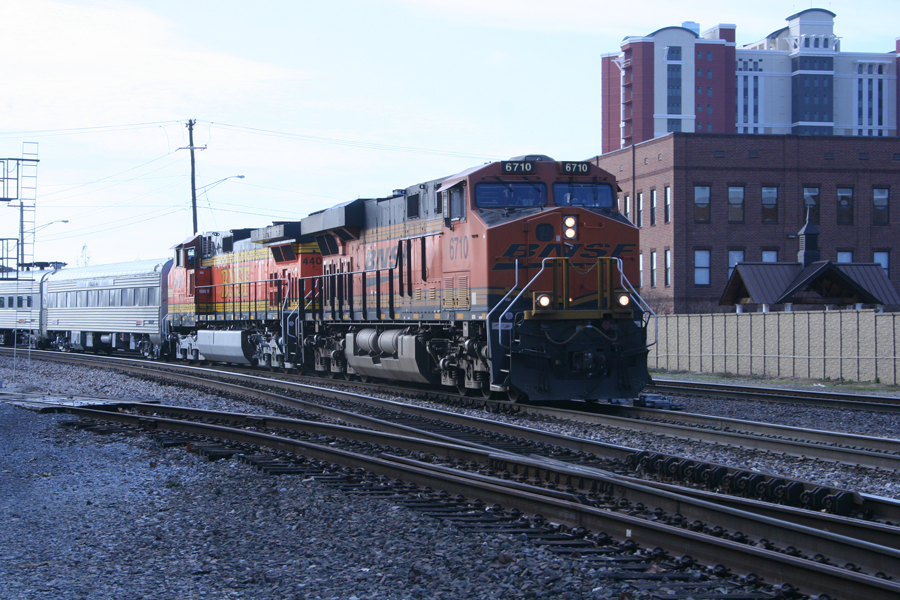 The first two units of this train in Cheroke Yard Tulsa both had these A-1-A trucks on July 16, 2011.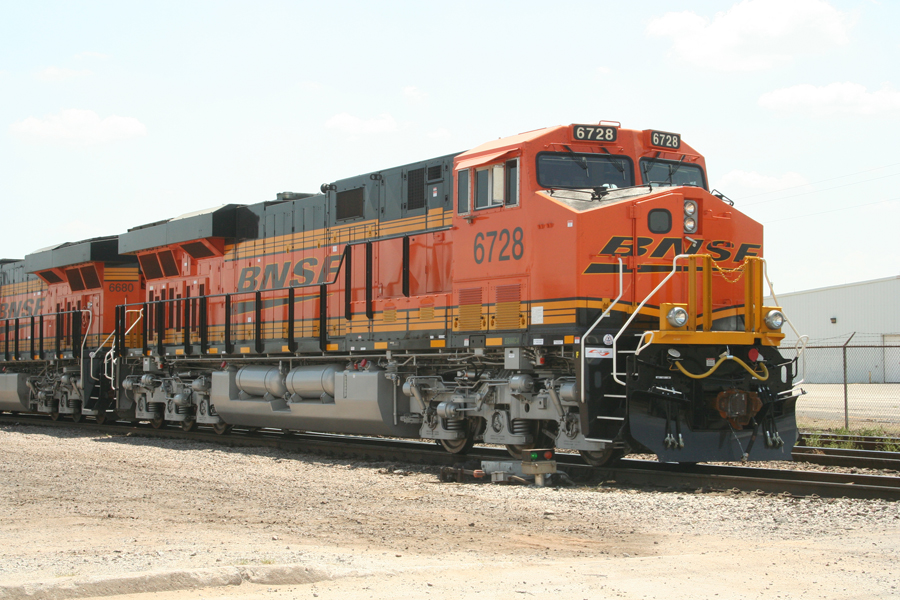 This page was designed and is maintained by Mike Condren.
Earlier issues of Recent Trains are available through the indexes.
If you would like to receive the next issue of Recent Trains,
request that your email address be put on the distribution list
by emailing me at mcondren@cbu.edu.